Objection! Much like WebMD, everyone should not use the internet for a for the legal equivalent. If you need legal representation, then put some pennies together and get some, or do the only research you should, find free legal aide. Too many people are trusting people they'll never see for life matters that are too important. Once and awhile some lawyers take a look to see what's being thrown about and most of it is problematic.
Redditor u/NoodlesTheKitty wanted to hear from employees of the court about the times they couldn't believe what they were hearing and seeing by asking.... Lawyers of Reddit - what is the worst advice you've seen on r/legal advice?
Different Place... Different Troubles....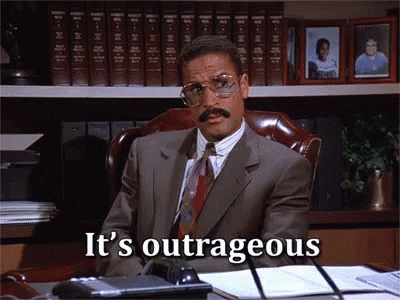 Lawyer GIF by memecandy
Giphy
I'm a lawyer and the biggest mistake I see people make is assuming the law is the same everywhere. There is a reason we need to be licensed in every state to practice there. Furthermore, if it's not your specific area of expertise, a general knowledge of the law is probably not enough.
In Bad Faith
Not r/legaladvice but r/exmormon for legal advice. I remember the time someone was mentioning they were gearing up for a divorce but didn't have enough money to retain an attorney for the proceedings. Someone on the sub gave them the advice that they should get consultations with all of the top divorce attorneys in the region. The reasoning was that if the attorney has consulted with one side in a case that they are obligated to not be able to represent the other side. They wanted the spouse to also not have access to an attorney.
Comes out later that OP actually took that advice & consulted with 30 divorce attorneys. None were able to take the case so spouse has a hard time hiring one. Eventually the spouse & attorney found the thread on reddit and were able to tie the account back to OP.
Judge not only rules totally in favor of the spouse but OP was also ordered to pay part of the attorneys fees due to abuse of process, acting in bad faith, etc which made things more expensive for her.
Here's a thread summerizing it all.
"not a lawyer" 
In a thread asking about the legality of physically assaulting people who don't wear masks in public (Big surprise, its still assault) the general consensus was "Feeling strongly enough about something means laws don't matter."
I tend to notice its common on reddit to have this weird, psychotic power fantasy going on where you can respond to minor rudeness with immediate and overwhelming violence and be applauded for it while doing so.
A lot of advice in r/legaladvice from "not a lawyer" types seems to advocate blatantly illegal and often violent behavior in reprisal to some pretty minor slights. The mod team is pretty good at taking down these types of comments, but you still see a lot of them.
Looking....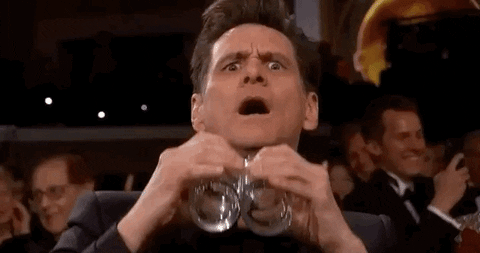 Looking Jim Carrey GIF by Golden Globes
Giphy
The only half decent advice I've ever seen come from that sub was what kind of lawyer you need to look for. It's safest to assume that everyone else is a cop or a maroon.
100% Wrong
It was regarding a noncompete or some kind of employment contract. All of the advice in the thread, including from quality contributor flared posters, was saying "looks like you're stuck, it's a contract and you agreed to it, consider it a life lesson."
With 2 minutes of research I found an appellate case directly on point from the relevant jurisdiction saying "employers can't enforce this contractual clause because it's against public policy." Meaning that everyone else giving advice in the thread was correct generally, but 100% wrong for the OP.
Lexis/westlaw searches (the way lawyers research the law) are obscenely expensive, so I don't expect anyone in r/legaladvice to be doing them out-of-pocket to help internet randos. But I found it with google. Either way, if you're posting there giving advice half-cocked, not knowing the full facts or law, I feel like you're violating your ethical obligations as an attorney.
Not Reddit
I'm a lawyer. So much of it is straight up garbage. It's pretty clearly full of folks googling away. The best answers are often downvoted lol. I followed legal advice for a few days or something and bounced as fast as possible.
Don't rely on Reddit if you need advice.
Great Ponds
I'm not a lawyer but I really enjoyed the person talking about my state's Great Ponds law. The question was asking what to do about people trespassing on OP's boat ramp at their summer cabin. According this poster, the Great Ponds law says there needs to be access, so therefore OP is out of luck. In reality, the law says that the town must provide public access to lakes or ponds over a certain size, not that you can just walk through anybody's property to get there.
Basics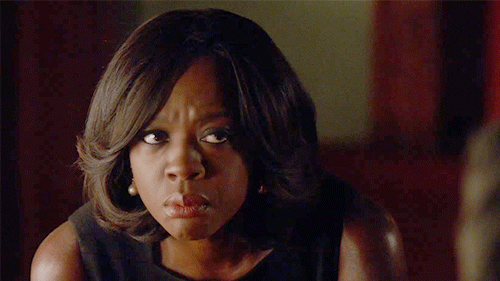 viola davis side eye GIF by ABC Network
Giphy
In my opinion, there are only three actual pieces of advice from that sub.
Call the police
Get a lawyer
You're screwed. MooKids
Have a Nice Life
I'm not a lawyer, but I used to browse r/legaladvice. A year or two ago, there was a girl who was looking for options to prevent her parents from taking her back to the ancestral third-world country for a year for "school" or something. The post was chock-full of red flags; from the context it seemed pretty likely that the actual reason was far more sinister (I don't remember the specifics, but it seemed likely she would be married off, and in any case would not be returning to the USA at any point).
As I recall, she seemed reluctant to leave her friends for "a year" and didn't look forward to the trip, but she seemed oblivious that there might be something worse in store. Specifics aside, everyone was justifiably scared for her.
Nobody had any particularly useful legal advice, because it turns out there's not really anything illegal about leaving the country with your minor/dependent child with a good cover story, and her few preemptive legal options would have required more money and freedom than she had.
People did, however, have a lot of practical advice. Things like, "under no circumstances should you get on the plane," "talk to a teacher ASAP," "if you can't avoid going to the airport, pocket something that'll earn you a private interview with security and tell them you're being trafficked," etc. Again, I don't remember all the specifics, and maybe not all the advice was useful. But some of it was stuff the girl probably needed to read.
The comments section got ripped apart by the mods. It was just a graveyard of deleted posts followed by "This comment has been removed because it does not contain any legal advice." And the post itself was removed later with a short note to the effect that "this is not something we can help you with, have a nice life."
I get it, a sub has rules to keep the conversation focused, and you don't want to get in the habit of making exceptions, or the rules no longer mean anything. But those rules are enforced by people, not robots, and sometimes a rule-breaking comment could literally save a life. Have a little empathy.
I unsubscribed that day. I hope the girl is okay.
You Never Know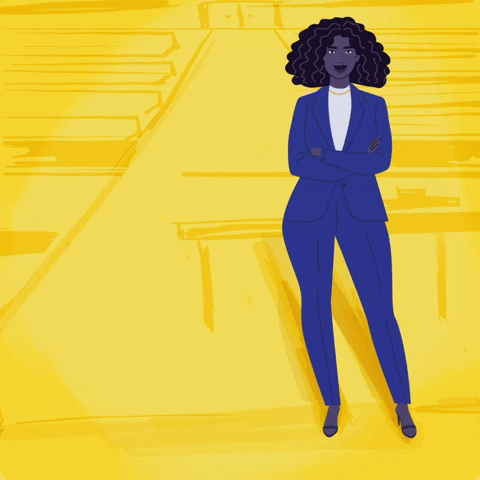 Law Lawyer GIF by GIPHY Studios Originals
Giphy
For people unaware there are no qualifications to be a contributor on r/LegalAdvice. So you could be getting responses from actual qualified lawyers or it could be a 15 yr old repeating garbage they heard on the internet.
Want to "know" more? Never miss another big, odd, funny, or heartbreaking moment again. Sign up for the Knowable newsletter here.

Keep reading...
Show less
Every time I watch Law & Order: SVU I scream at the television when a judge throws out a piece of vital evidence. When they give a "reason" I'm like... that makes no sense. How can evidence be disqualified? It's evidence! Imagine how much more frustrating it is to learn that that happens in real life. I'm stunned. Can you imagine being the lawyer or client when you discover the smoking gun, the linchpin to the whole case is something that can't be used? Ridiculous.
Redditor u/shortbus79 wanted the lawyers of the net to share with us some stories of frustration by asking.... Prosecuting Attorneys of Reddit, what is the most incriminating evidence you've found but couldn't use?
Cycle Proof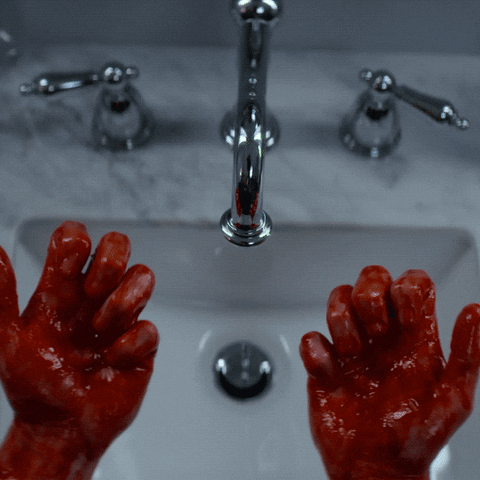 Penn Badgley Joe Goldberg GIF by YOU
Giphy
My bike was stolen, but then returned 3 days later splattered in blood including several complete clear fingerprints (I kid you not).
I called police and they couldn't run the prints because the "thief" was another tenant in my building and the bike was taken from a building on our property.
Authenticity
Lawyer, but not a prosecutor. A buddy shared an old story about this dude who was caught on video (hidden camera) receiving bribe money. Thing is, the footage wasn't authenticated properly. Dude was ultimately acquitted.
I heard this could happen, I'm not clear on the exact laws surrounding it, and I don't live in the US so it could be different for them, but I did hear that there are only certain video file types that are admissible because they can't be modified and returned to the same type. Doesn't make it a completely infallible system, and other video files are likely acceptable within reason, although they're not necessarily counted as solid evidence.
Joe
Not a prosecutor, but I remember reading about a case where a black man (I'll just call him Joe) was arrested for a murder he hadn't committed. After spending numerous years in prison, people began looking into his case because he had said the entire time he had not committed any crime.
The investigators began to find that many of the eye witness testimony was questionable to say the least and there were numerous errors the police department had made when filing the case which then called into question other evidence that had been originally presented at the first trial.
Basically at this point the investigators believed there was enough evidence to convince a court that Joe was wrongfully convicted due to numerous errors by law enforcement and the fact that many of the original "eye witnesses" later admitted they were either too far away or had an obstructed view to see who actual perp was.
However, there was ONE witness that truly believed they had seen the Joe commit the crime despite all of the errors and other eye witnesses mentioned above.
The Joe went to court several times to try and get out of prison on basis of bad evidence etc., but this one eye witness was so passionate when questioned that every single time the jury sided with the witness and Joe stayed in prison.
So despite the overwhelming evidence that Joe was wrongly convicted, and that all but one eye witness TESTIFIED that they couldn't really be sure they had seen Joe commit the crime, one eye witness was what kept him in prison. Not really incriminating evidence, but overwhelming evidence he was innocent yet the jury kept siding with one eye witness.
I can't remember if Joe ever got out, but even still, he'd been behind bars for decades at that point. If anyone can find the actual case, please link it below.
Hidden Treasure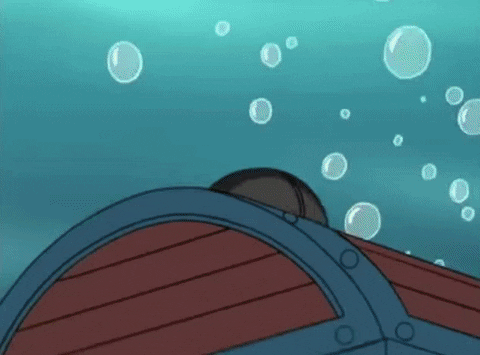 treasure chest GIF by Archie Comics
Giphy
Not a prosecutor but my wife's mom opened a letter showing her husband was hiding crap loads of money (they were going through a divorce) unfortunately because she had opened the letter addressed to someone else she couldn't use it.
Bad Parents
Not a prosecutor. But my parents were horribly abusive. Like to the point what when I was 4 days old, CPS tried to get my mother to give me up for adoption because they already had so many complaints about what they were doing to my 2 older sisters. But it didn't work out. 6 years later, they were taken before the court for child abuse and neglect. My older sisters gave testimony (I couldn't for various reasons), CPS presented their reports. Multiple complaints from neighbors, teachers, doctors, and my own grandmother. But the idiot of a judge refused to commit my parents because my mother didn't confess that my father did abuse us.
Instead they were let go and we were sent into foster care. From then on though CPS would take every child they had. All 6 of them. Fast forward almost 20 years and my mother is arrested and charged with felony child abuse with children 10 and 11. She only served 3 months because "it was all her new husbands fault". As soon as she got out, CPS immediately tried putting the girls back with her even though they knew she had a track record of abuse but it was from another state so it didn't count.
Burglary
I had this issue where my flat was broken into when I was a kid, they took everything and the worst part was we knew who it was and even asked if they took our PS1 and TV, (I was like 6 and this was many years ago) turns out they did and police couldn't do anything because of "no evidence."
The Murder
I'm a lawyer but not a prosecutor but I eat lunch and talk to other lawyers. Here is my story. There's a murder of a college girl in my town. It goes cold. Sadly, cops do what cops do, charge some random black guy that worked at the complex the murdered girl lived at. His trial is a hung jury once and second a mistrial.
Well, while he's awaiting trial for the third time, police are serving an arrest warrant on a totally unrelated person and in that dude's home they find some creepy ass shrine to dead girl. Wasn't a relative or anything. He just had tons of pictures of her on his wall. They couldn't use that and had no proof he was the real killer. Black guy's chargers were dropped. Nobody was ever convicted of her murder.
Jury Duty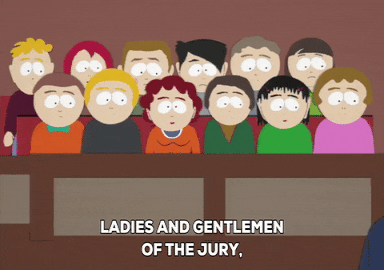 nervous court GIF by South Park
Giphy
Jury Nullification. Never let any attorney know that you know what that entails, if selected for jury duty.
Po Po Issues
Anything the police mess up and then gets suppressed. If the police violate your constitutional rights, the evidence will be suppressed from court. I've had confessions suppressed. Physical DNA suppressed. That always sucks to tell a victim their assailant is going free because of lazy police work.
The Evidence Says....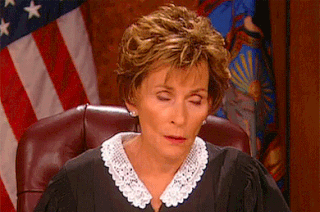 Bill Cosby GIF
Giphy
As a defense attorney, I've had tons of cases where I have got evidence of my client's clear guilt suppressed because the government violated their rights.
I have no regrets. Pounds of drugs. Weapons. Videos. Confessions. DNA. All suppressed. Get your evidence legally or stop wasting the people's money, at my client's expense.
Want to "know" more? Never miss another big, odd, funny, or heartbreaking moment again. Sign up for the Knowable newsletter here.

Keep reading...
Show less
Why is it the two professionals we all tend to fib to most are our doctors and lawyers? These are the two people that need our truths the most, so that they can assist us in our dire situations. Maybe its shame or just pain stupidity? We as clients tend to be our own worst enemies, which makes our life and death situations that much more exhausting and arduous to overcome. Lawyers will tell you.... never have a surprise waiting for them! But do people listen? Read on to find out....
Redditor
u/1CarefulOwner-NotMe
was hoping lawyers reading along in the world would share some out their tales about certain clients by asking....
Solicitors/Lawyers; Whats the worst case of 'You should have mentioned this sooner' you've experienced?
Want to "know" more? Never miss another big, odd, funny, or heartbreaking moment again. Sign up for the Knowable newsletter here.

Keep reading...
Show less
The two people in life that you must always, always tell the truth to is your doctor and your lawyer. Naturally we should always tell the truth in general, but it's not life or death to lie to a priest or a friend (for the most part). Your lawyer is your champion, they can't rat you out and the more they know -good or bad, especially bad- will only serve you in the long run. So don't let them be surprised in the middle of a courtroom like it's an episode of "One Life to Live."
Redditor
u/youngster_matt
wanted to hear from officers of the court about the times they were blindsided by asking....
Lawyers of Reddit, what is the biggest "well you didn't tell me that" moment you've had in your career?
Want to "know" more? Never miss another big, odd, funny, or heartbreaking moment again. Sign up for the Knowable newsletter here.

Keep reading...
Show less
Sometimes love isn't forever, and more often than not the end is closer to the beginning of the story than many would like to admit. The end of a marriage is no fun for anyone involved. It maybe a long time coming and a long awaited satisfaction but never fun. And the reasoning behind the severing of ties can be something only a fiction writer wishes they could think up. It may not be fun, but it's certainly never dull.
Redditor u/xancanreturns wanted to hear from lawyers about all the crazy, most bizarre reasons love fades by inquiring.... Divorce Lawyers of Reddit, what's the most outrageous reason someone filed for divorce?

How Law & Order....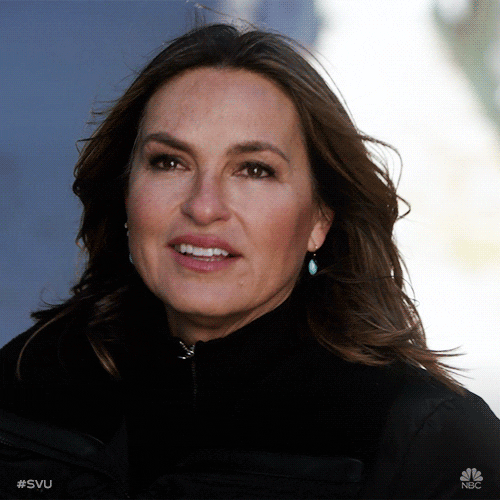 Pleased Law And Order Svu GIF by SVU
Giphy
To avoid prison. Guy came in saying he was going to be indicted for many things (the list would have been impressive if it wasn't also sickening). So, he wanted to marry his accomplice because he saw on TV that your spouse can't testify against you without your permission and the accomplice had cut a deal. He just needed to get this pesky marriage to his current wife dissolved.
They're both happily remarried.....
One straw really can break a camel's back. I'm related to a couple for whom the last straw was him laughing at a joke about how to light birthday candles.
Important context: things had been rocky for a while, and they'd gone back and forth with trial separations, counseling, renewal retreats, reconciliations that didn't quite last, etc. But then they were at their son's birthday party, and another relative started lighting the candles from the left side of the cake.
Wife: Why didn't you start from the center and light outward?

Relative: I thought about it, but I was worried you'd have nothing to complain about.
Husband: chuckles
Wife: storms out in tears, files for divorce the next week
Obviously, it would be dumb to say they divorced over the birthday candles, or over a joke. To her, him laughing at a joke that was made at her expense was a sign of the lack of respect between them. And she just couldn't take living with him if things were going to be like that.
They're both happily remarried and stayed civil as coparents.
 "other wife"
Guy came in and wanted to divorce his wife because he found out that she was still married to some other guy. He then asked me if he needed to tell his "other wife" that he was married to this wife.
"Aah"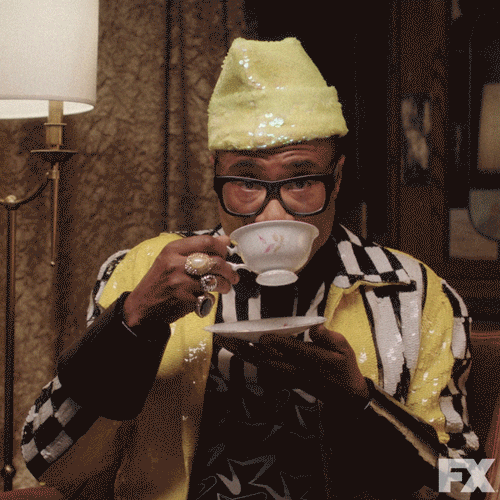 Billy Porter Tea GIF by Pose FX
Giphy
A man filed for divorce because he couldn't stand listening to his wife make the "aah" sound after every drink. Apparently it got to him over the years.
Oh Boy.... lemme tell you....
Oh boy I've been working at a family law firm for 3 years and I have seen/heard some crazy stuff.
For example:
We handled the divorce for an older man (70s), bc he was cheating and wanted to be with his mistress. Two years go by, he comes back to divorce the mistress bc he's been cheating on HER with his first wife.
Wife found photos of her husband dressed up as a ballerina.
Husband files for divorce bc wife does cocaine. He brings us photos of her with coke on her bare boobs. Then admits he took the photos. Then admits he's the one with the coke habit.
Wife filed for divorce bc she didn't want to relocate to a neighboring state for his promotion.
Couple with "open marriage" both end up jealous and call different law firms, and file separate complaints for divorce within hours of each other. beloved_wolf
Woof....
Because she bought a $3500 dog as a surprise and when she sent him the picture he responded with "this kind of impulsive nonsense is why your family is poor."
He was very harsh, but damn, I have to agree with him. Don't waste your money, ladies and gents.
The Pics...
Overheard in court one day a woman wanted to divorce her husband because he likes taking pictures of trains, and had been doing so for years before.
If he was a major foamer, i can totally understand that. Some of those people drag their families around the country, chasing heritage units or trains that are hauling neat crap. Literally every Saturday i used to see the same dude in his minivan full of family, happily snapping pictures of us going by while his kids looked bored to tears and his wife (probably) contemplated pushing him in front of a train. I couldn't handle wasting all my free time with someone who just wants to foam at the mouth in excitement over trains.
No Crusts!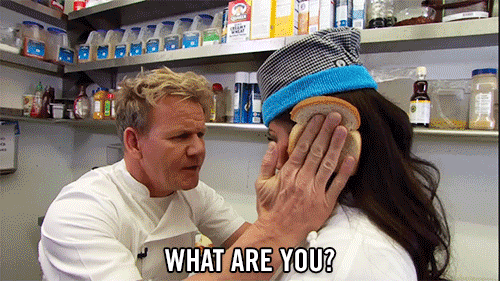 gordon ramsey idiot GIF
Giphy
He a woman who made his sandwich wrong. Well, she made it with an end piece. So he divorced her.
We never.... you know....
I had a woman call and say she needed an annulment but couldn't find her husband, and hasn't seen him in years. I corrected her that it would be a divorce, not an annulment. She told me they never consummated the marriage so it couldn't be a divorce. I told her that hasn't been the law in a long time, and she fought me on it. I asked her how exactly she intended to prove to the judge - with evidence - that her marriage wasn't consummated, and that got her upset enough to hang up on me.
Jealous Much?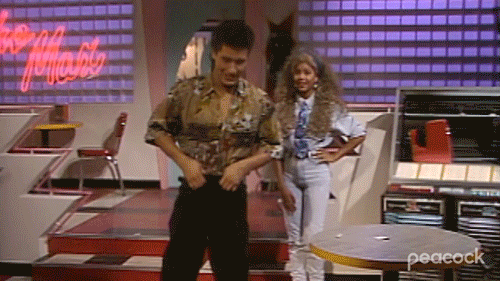 Saved By The Bell 90S GIF by PeacockTV
Giphy
She saw him in bike shorts and said she could never be sexually attracted to him again.
I practically live on a bike path and let me tell you that some people shouldn't wear bike shorts. Or anything with spandex. Ever.
Want to "know" more? Never miss another big, odd, funny, or heartbreaking moment again. Sign up for the Knowable newsletter here.
Keep reading...
Show less