Being a lawyer means you're always walking a tightrope.
Who knows if a client is being completely honest.
How many courtroom dramas have we watched where there is a last minute twist that upends the entire case?
Even in real life, courtroom crazy plays out in real time.
Redditor 6packobeer wanted to hear from lawyers about all the drama in court and they couldn't help but ask everyone to share:
"Lawyers of Reddit, what was your 'oh s**t' moment in court?"
If you watch the lawyers on TV it all looks so enticing. Even when they're sandbagged by clients.
Thanks, buddy!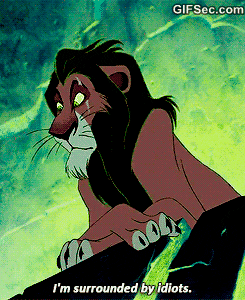 idiots GIFGiphy
"Not me but my former law partner. She was in court representing a client, I think in a hearing for a restraining order against her soon-to-be-ex-husband. Our client was telling the judge that when they met to exchange the children for visitation, the ex had kicked her. He immediately angrily shouted 'she can't prove it, I didn't leave a mark!" Thanks, buddy!"
DaniKnowsBest
How did you get a medical license?
"Sat in on a personal injury case where the plaintiff broke their leg in an accident and had a doctor on the stand as an expert. The woman's lawyer begins questioning the doctor about their experience with leg injuries (he was a well known orthopedic surgeon in the area)."
"She asks if he's ever treated a tibula fracture (the leg bones are tibia and fibula) to which he only answers 'no' then she starts grilling him with questions about the tibula."
"After about 6-7 questions she asks 'How did you get a medical license and have been able to practice medicine this long if you've never treated a tibula fracture?' And begins a small rant about going after his credentials and those that gave it to him, to which he simply responds 'there is no bone named the tibula.'"
"The lawyer became beet red and everyone in the room tried their best to keep from laughing including the judge."
bang-a-rang47
Pain
"I was representing a plaintiff in a hit and run case. Plaintiff is testifying and is, despite me preparing them for several hours the previous day, an absolutely terrible witness for her own case. Like, she couldn't even identify the street she was crossing when she was hit by the car."
"It was a major highway and we had gone through the sequence of events countless times the day before the hearing."
"The "oh sh*t" moment came during cross examination. Defense counsel pulls out a picture of my client dressed up and ready to hit the club which was posted to Facebook the day after the alleged accident."
"I, thinking quickly, object because the timestamp refers to when it was posted, not when it was taken. Defense counsel show the picture to my client and asked her when the picture was taken. Sure enough, they say it was taken the day after the accident when she was supposedly in unbearable pain."
"Oh. Sh*t."
DoctorTargaryen
fatal shots...
"When I was in college, I was a bailiff. Guy is on trial for murder. First witness testified that she saw the defendant shoot the victim. Second witness states the same. Police officer testimony is that he arrived at the scene and defendant was there holding the gun."
"Coroner testimony is that the first bullet hit the victim in the arm, the second bullet hit the victim in the torso and the third bullet hit the victim in the heart which was the fatal shot.
"Defendant yells out 'see that proves that I didn't kill him, I only shot the motherf**ker twice.'"
Mynameisinuse
Fraud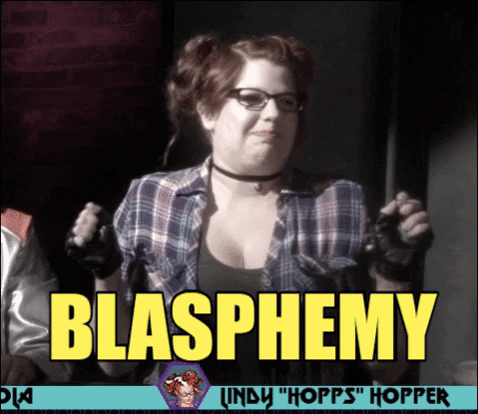 bonnie gordon GIF by Alpha
Giphy
"I was at a hearing arguing that my client was wrongfully terminated because the employer failed to abide by the proper procedures."
"During the hearing a witness for the employer tried to offer documents that were fraudulently altered in order to make it look like the proper procedure was followed. I noticed the alteration. opposing counsel quickly got that witness out of the room, and after a quick adjournment, my client got a large settlement."
mincerray
If I was a lawyer I'd object to everything. For fun mostly.
I Object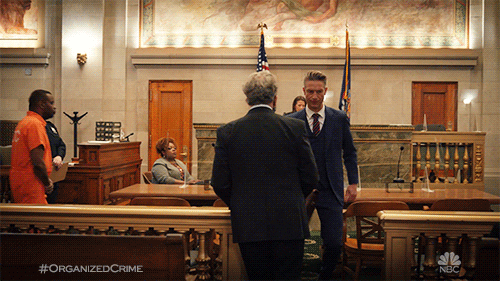 Season 1 Lawyers GIF by Law & Order
Giphy
"Opposing counsel was a nightmare. Everything late, his work was extremely subpar, and so forth. Accused me of lying multiple times when he had dropped the ball."
"During another hearing in which he did another dumb move, judge says 'I'm glad you are the last case on the call, and all of the other attorneys have left the room, so they aren't here to hear me say that you are a terrible attorney.'"
Dbo81
Bad Boss
"Not mine but my bosses one..."
"She had to defend a small time delinquent as duty solicitor. Before going to court he asked her what he should do; she explained to him if he was cooperative and truthful his sentence would be milder. After hearing the case the judge asked him if he wanted to add something."
"He got up and explained to the judge: 'my counsel told me to be truthful, so I wanted to tell you that I not only did the robbery I'm being heard for but also several others in the region.'"
"He continued to admit to several robberies that had been unsolved yet and everyone, even the state attorney were facepalming."
ComradeCatilina
Explained everything...
"Literally the first thing I ever did, was just a law student intern. Guy has a legit defense on a drug possession case. Drugs found in a jacket, guy wasn't wearing jacket, they were going to have a very difficult time proving the jacket belonged to my guy."
"Had a long meeting with client. Explained everything. Client was excited."
"Day of the preliminary hearing, guy shows up and sits down directly in front of the officer who arrested him..."
"...while wearing the jacket in question, the exact same jacket we were going to say they couldn't prove belonged to him."
cuthman99
Thanks Dad. I owe you one...
"Probably the funniest one I ever came across happened to a colleague. We were prosecutors then. 18 year old defendant applying for bail. He needed a residential address and got his dad to show up at court to confirm that the family home was available to him. Defence lawyer gets old dad to confirm that son can stay at family home. Dad says yes. My fellow prosecutor gets up and asks dad - do you really want him home? Dad goes off the deep end. 'Jesus."
"The grief he's brought me and his mother. Out all hours. Taking drugs. Hiding stolen property in the garage. All night parties. I'm on anti-depressants and the wife's had a nervous breakdown.' Dad goes off on one for five solid minutes. As the defendant gets taken back to the cells, he calls out 'Thanks Dad. I owe you one.'"
REDDIT
Good to Know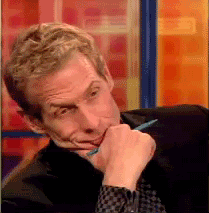 Frustrated Skip Bayless GIF
Giphy
"During jury selection. 'I can't be a juror due to the fact I'm kinda racist.'"
Jasper_Probincrux
Now I wish I had been a lawyer.
As Americans, we live in what's got to be one of the most litigious countries in the world.
The single most common phrase uttered by someone who's been wronged ranges from declarations like, "I'm taking you to court," to downright threats like "I'm suing your a**!"
Whether they're for petty grievances or major offenses, no one wants a drawn-out legal battle, but unfortunately, matters can't always be solved outside of the courtroom.
But sometimes, maybe it's for the best to have things settled out of court.

Curious to hear of unfair legal outcomes, Redditor thecptnswagg asked:

"Lawyers of Reddit, what's the worst way you've seen a person screw over someone else in court whether it be criminal, civil, or divorce proceedings?"
Going Nowhere Fast
"Not my case, but my dad's. He was the equivalent of a Public Defender decades ago. There was this guy that would get caught for being drunk in public, public lewdness, etc. EVERY weekend. He seemed to draw the same judges and was pretty well known to everyone in the courthouse as an absolute lost cause. One of the 'regular' judges had him appear in his court again. The judge is ready to give him a prison sentence because he was driving a car this time, but the guy starts crying that he finally got a job out of town and was trying to turn his life around. Judge tells him as long as he never makes a mistake "in my town again" he would just drop the charges."
"Well sure as hell the guy shows up the following Monday. Same judge. Driving drunk AGAIN. My dad now has his case. The judge tells him he gave him his final chance, to which the guy sobs and replies 'I was leaving town, your Honor. But my friends decided to throw me a going-away party.' The judge was not amused. My dad had to do everything he could to not laugh."
– ZAWolfie

Stolen Trucks
"Represented a guy that stole three trucks from his work. Only two were recovered before trial. He showed up to a motion hearing in the third one."
– Wacocaine

"Work Friends"
"A witness for the plaintiff in a civil suit, who was a co-worker of the plaintiff testified very strongly against the company and in favor of the plaintiff. I questioned her about bias toward the plaintiff, if they knew eachother well, were friends, etc. She said, no just friendly co-workers, 'work friends' at best. I pinned her to it."
"When I got a chance to cross-examine the plaintiff, she had no choice but to burn her witnesses credibility, because no only were they very close friends, but they had become sisters in law just a few years before. (no, they did not have the same last name or anything, but I had done my homework)."
"I still don't get why people want to fight small bias, by destroying their credibility, but ... it happens more than you'd think."
– andthenhesaidrectum

When relationships go awry, just hope you don't wind up in court because of it.
Crazy Ex
"I took my Ex to court because she had used my social security number to sign up for cable. I found out about it when she stopped paying for the service. She screwed herself over by just being herself. We show up to court, I turn in the contract from the cable company ,showing my social security number, and her own name signed on the contract. She didn't even try to forge my signiture, she signed her own name in and tried to deny that she had any part of it. The judge tore her apart and it was nice."
– Hardly_at_Work
Null And Void Marriage
"I had a client who was trying to get away from an abusive ex and filed for a restraining order. He shows up to the final hearing and is making a big fuss about a truck that they bought during their marriage. He said it was just his, and she had no rights to it because their marriage was void."
"I asked him on cross examination what he meant by that, and he said that he had already been married in another state when he married my client. He said that my client had no idea, but that it means their marriage is invalid and the truck was all his."
"Not only is that legally inaccurate, the transcript of the hearing was promptly turned over to the police, who were actively investigating him for bigamy."
"Oh, and the judge gave my client the truck along with a two year no-contact order."
– Quaffle47

Some clients just jeopardized their chances of winning a case.
Self-Destructive Defendant
"Am lawyer, saw someone screw himself."
"I work as a public servant in a criminal law judge's office, and since I have a law degree I don't normally do administrative work, though I get to be with the judge in some of the hearings."
"Last month we had a huge drug trafficking case (I'm talking about 20 or more people involved, months of investigation, undercover agents, videos, audio, the whole ordeal). Hearing lasted three days."
​"Anyway when it was time for one of the defendants to be on the stand so the prosecutor could read the charges he was accusing him of (He was pleading not guilty, as he very loudly stated from the majority of the hearing, up until my boss -the judge- told him to shut up or he would be admonished, to which he replied 'what are you gonna do, arrest me?' which, to be honest, was actually a bit funny), the prosecutor, as part of the facts of his case, told him that 'he was being accused of selling, trafficking and carrying x amount of x drugs, with the base of his operation being his house, where he lived with his partner' (Mind you, said partner wasn't even in the hearing, she wasn't arrested or anything as there was nothing tying her to the case) he said 'wait up, I was the one selling the drugs, she didn't do anything.'"
"His lawyer (a state-assigned public lawyer) facepalmed so hard it's actually recorded in the audio of the hearing."
"He still pleaded not guilty."
– mildepan
Show Me The Money
"Not someone else, but my client screwed them-self."
"I'm doing landlord tenant stuff and my client was facing eviction over non-payment, but the client was withholding rent payments because of habitability issues in the apartment, no heat, high lead levels, vermin. This is gonna be an easy win for me."
"Told my client continually to make sure they don't spend the money, keep it but don't spend it. Because if you show the judge you still have the money it looks real good for you in terms of making the judge believe that you're withholding for good reasons."
"We get up in front of the judge, landlord doesn't have an attorney so I'm dancing inside, there's no way I can lose."
"I make my arguments and the landlord makes his."
"Judge asks my client if they still have the money."
"Client goes 'nah I blew that sh*t at the casino last week.'"
– anon

TMI
"Not court, but Live PD traffic stop I was watching and the guy told the officer 'I have caffeine pills in my back pocket' gets them out puts them on the hood, everyone's chill... dude then comes clean and says it's Molly and the officers look at each other and go 'do we even have a test kit for that?' other officer says 'no' dudes face just shows he should have kept his mouth shut."
– BAMyouhavetheclap
Volunteering Information
"Sitting waiting for my client and the judge is giving a mass colloquy for an alternative program on a DUI. Basically probation."
"Question - Has anyone consumed alcohol or taken drugs in the last 24 hours?"
"Obvious answer aside, one dude proudly raises his hand - 'I smoked some dope last night...'"
"He did not get probation."
– MrPGH
You Get A Code
"Kind of a self-screw but the MPAA entered DVD Jon's code for breaking DVD copy protection as part of their lawsuit into their evidence which then became public record. The code that breaks DVD copy protection was now available to the entire world, defeating the entire purpose of their lawsuit."
– tensigh

While taking someone to court is already a gut punch, the craziest outcomes based on the majority of the responses in this thread was when a client jeopardized the outcome of their own case.
The final verdict is, guilty of brain cell depletion.
No matter the country, the law is a difficult beast.

Laws can change street by street.
So who knows if you're doing what's right?
But every civilian fancies themself an expert.
Guess what genius... we're wrong.
But on TV...
Redditor IfItQuackedLikeADuck wanted the legal eagles to share some truth.
So they asked:
"Lawyers, What's a law that isn't real that normal people insist exists?"
The law is tricky. So help us out.
We see you...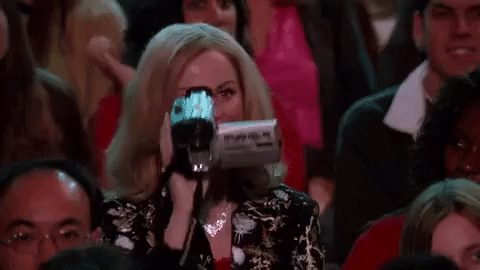 mean girls amy GIF
Giphy
"People that think it's illegal to be video taped in a public space."
RmeMSG
Goodwill...
"In the UK, people often claim that if an item is listed for sale in a shop then the shop legally has to sell it to you at that price. This is not true at all as the shop doesn't have to sell you anything at any price."
"Often as a gesture of goodwill shops will honour erroneous prices, but they are under absolutely no obligation to do so."
HereForTheTurnips_
Her Choice
"Probate attorney here. I've had many people ask me when the 'reading of the will' is going to take place. I explain to them that only happens in movies. But one of these days I am going to have one, and hire a mysterious blonde wearing a veil to sit in the corner quietly."
"Then I'll tell everyone that she inherits everything. Provided, of course, that she must adopt the decedent's cute but troublemaking six year old child no one knew about. Or she can spend the night in a haunted house. Her choice."
SpaceFaceAce
Thanks Eric
"That commercial use of a photograph means selling the photograph."
"Commercial use means that there is an implied endorsement. You can take and sell photos of Eric Clapton all day long. Put that same photo in an advertisement for a certain guitar without a release and you can be sued."
xaclewtunu
Not true...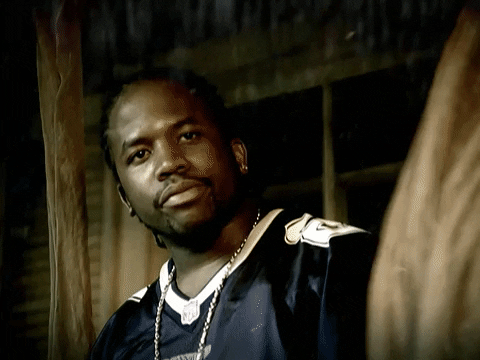 Big Boi Smh GIF by Outkast
Giphy
"An arrest isn't magically invalidated if the police don't read you your rights on the spot."
"There could be a whole thread of just misconceptions people have from watching Cop TV."
Auntie_Hero
I knew Olivia Benson was lying.
$$$ Talks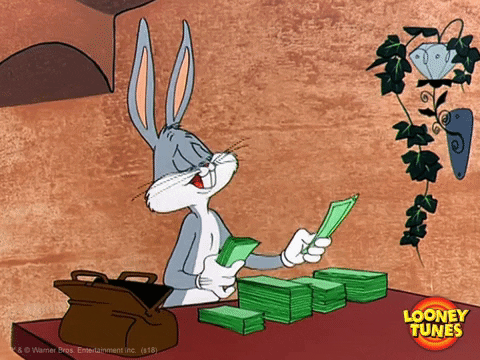 Bugs Bunny Money GIF by Looney Tunes
Giphy
"In California, it's not illegal to discuss your wages with your co-workers, despite what your boss might say."
Coolest_Breezy
100 Feet Away
"Am a lawyer. This is not a law that doesn't exist, but a law that is misunderstood. Typically, you can't just go get a restraining order against anybody. Most states have specific laws for who you can get restraining orders against (typically household members or former romantic interests). Usually, it's only in domestic violence cases or for victims of crimes. You can't just get a restraining order and comically use it to keep someone 100 feet away."
"*in the United States, at least."
hawkjc19
Damn you Sam
"'When my parents die, the government is going to seize a big chunk of the inheritance and I'll get nothing.'"
"In the US this is a very common misconception. Although state inheritance taxes vary, the US federal taxes on inheritance don't actually kick in until the estate's value exceeds US$5 million."
"So, for the vast majority of working class folks, the federal inheritance tax won't have any effect. But people will still talk to their family lawyers and ask about how much Uncle Sam is taking away when mom or dad die."
dusmeyedin
Suggestions
"It's a law that exists but widely misunderstood is the concept of Entrapment. If the police put a Bait vehicle in a high crime area, that is NOT entrapment. If the police are watching a bar known to overserve to see if there are impaired drivers at the end of the night that is NOT entrapment. Entrapment only occurs when a gov agent suggests committing a crime that you were not otherwise going to commit."
Dinothegreen
Secrets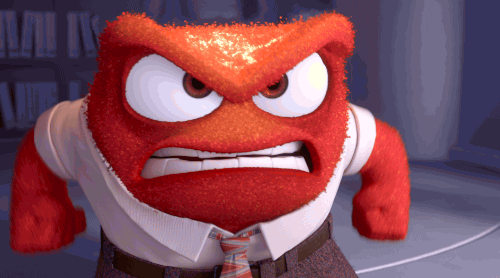 Angry Inside Out GIF by Disney Pixar
Giphy
"A real, but widely misunderstood law is HIPAA. People think it protects you from literally any discussion of your health issues by anyone at all. Nope. Not even close."
REDDIT
I need a lawyer. NOW!
Do you have any misconceptions to add to the list? Let us know in the comments below.
Lawyers often work long hours preparing for their cases. It's a very detailed and often painstaking process reviewing and then re-reviewing everything to make sure their cases are strong or even airtight. When they get a slam dunk case, it's a relief.
And there's nothing quite like the feeling they get when they realize they're going to win their case. A victory for them and for whomever they represent, surely.
But what is that thrill like?
People shared their stories with us after Redditor prince-surprise-pat asked the online community:
"Lawyers of Reddit what was your "HOLD IT!" moment where you knew you would win?"
"I had a client charged with battery."
"I had a client charged with battery. The alleged victim didn't really support the prosecution's case and in any event was reluctant to testify. They still had another witness though, and she said that my client was hitting the alleged victim, so it wasn't looking great."
"The prosecutor and I were talking before court started, hanging out by the courtroom doors, when the witness walked in. She looked right at my client (who was sitting not five feet from me), then scanned the room and said, "Where is [client name]?"
"The prosecutor and I looked at each other for a minute, and then he said he needed to check on something. When I saw him a few minutes later, he told me he was dismissing the case."
[deleted]
Sounds like not being able to identify the defendant makes a witness not credible.
"My client was riding his motorcycle..."
"My client was riding his motorcycle on a relatively calm street when this guy exited his garage, without looking, and ran over him. In deposition, the guy brought a witness that was with him in the passenger seat. The whole time, the witness maintained that my client was driving too fast and that there was no time to brake the car."
"I asked him the same question a few times in different ways, making him tell the story again. In the fourth telling, he, already a bit frustrated, let it slip: "- Look, I've already told you. We were exiting the garage and, as soon as I lifted up from getting my cellphone on the car's carpet-" "- Wait. So you didn't even see the crash?" There was no coming back from that."
Cincosirenitas
This a case worthy of a Darwin Award. Ouch.
"Dad went on..."
"Parent termination case I was prosecuting. Dad went on how he has changed his life around and worked the AA program. Asked him what step he was on, and he proudly proclaimed 3. Asked him what step three is, he had no idea. Then asked him step two was. Again, no idea."
"Parental rights terminated."
aulstonwithnal
Got really concerned for a second there that they were terminating parents, and not their parental rights. I know, I'm silly.
"I immediately knew this was false."
"When I practiced insurance defense. Was handed a file to take over of a slip and fall. Guy tripped on a hose, tore his acl. The partner had taken the guys depo already so I read the transcript."
"I'm a Michigan football fan, watched every game for 20 years. This guy testified he was the starting safety for a certain rival for certain years. Also that he graduated with a double major that doesn't exist at that school."
"I immediately knew this was false. Partner didn't understand. Dug deeper, lied about so much stuff unrelated to the fall for no reason. Eventually found high school records from football injuries of head trauma, knee injuries, oh and a slip and fall injury a few months after ours. He also testified he rehabbed an ACL surgery after 1 month."
"Motion for fraud on the Court filed, immediately settled."
SomeGuy469
I really don't understand the people who lie about finite experiences. Like, wanna tell everybody you went to the park? Go for it, millions of people do that.
Tell everybody you played for Purdue? Not the same deal.
"I was prosecuting..."
"I was prosecuting a convenience store owner for luring a young girl, who regularly came into the store, back to a part of the store to grope/fondle and kiss her (child enticement). It was the only section of the store without surveillance camera coverage. They were in the back room for about two minutes and seventeen seconds, per the timestamp on the videos."
"Of the many arguments the defense put on, one was there was no way there was enough time for anything to happen. In my rebuttal on closing, I asked the jury to imagine what could happen in the room in that amount of time, and I asked them to all close their eyes while I timed out 2 minutes and 17 seconds on my watch, in silence."
"After about 60 seconds two of the jurors started crying. Knew it was going to be guilty right then."
BadWolf84
That was a clever idea! Not only emphasised how long the time period was but also let their imaginations run riot.
"In discovery..."
"I worked on a case involving defective processors. In discovery we got emails from the defendant's engineers that had worked on the processors. They were in an Asian country but the emails were in English because they were going to US executives."
"One of the more senior engineers basically laid out the exact defect we were suing over, explaining what the problem was and why it was their fault, and finishing with "this is big problem, we ship CRAP to customer!"
"Needless to say we hit them over the head with that in mediation, and they settled shortly after."
[deleted]
One of the results of language differences is that when you are trying to communicate an idea and you are not confidently fluent, you avoid nuance and try for clarity. Referring to the problem as "we ship Crap to customer" is about as clear as it gets.
"When I compared..."
"When I compared the scanned copy of the deed provided by the other side's lawyers to the original my client eventually got around to providing. The scanned copy provided by the other side had a witness signature. The original did not."
WolfeCreation
Ha! This is utterly perfect. Simple and perfect.
"At a restraining order trial..."
"At a restraining order trial it was essentially my client's word versus his, regarding a sexual assault. He did a good job dressing up and acting very appropriate during most of his testimony."
"But then he was asked a series of open-ended questions and he said something to the effect that, "She kept coming up on me with that f**king p*ssy" (allegedly during a lecture) and as soon as he said it a look came on his face and the judge's face and everyone knew the ruse of respectable young gentleman had failed. I won."
BorderThug
Good job. That's what a good lawyer does — get them talking and they usually win the case for you.
"Found on tax returns..."
"Found on tax returns she had tens of thousands allocated to unreimbursed business expenses, including thousands of miles in vehicle travel. Her job was distributing the mail in a high rise to the various suite. No driving involved in the job."
katatvandy
Oh dear... you think she might have caught that.
People certainly love to run their big mouths, don't they? That's a quick way to lose a case—or win one.
Have some stories of your own? Feel free to share them with us in the comments below!
A trial can hinge on one simple piece of information.
All it could take for a suspect to walk free or go to jail for the rest of their lives is one single fact.
With this in mind, some lawyers will do their best to make sure that this information is buried, legally and ethically one hopes, and will never be brought up in trial.
However, for this to happen, Lawyers will still need to know this piece of information from their clients, as it otherwise could be brought up by the prosecution, effectively ending the case.
Redditor The-Legendary-Taco was curious to hear from lawyers about times when their clients were not fully transparent with them, which ended up costing them the case, leading them to ask:
"Lawyers of Reddit, what is a detail that your client failed to bring up to you that completely lost you the case?"
The Whole Truth...

"Opposing counsel: 'Isn't it true you hit Victim in the face with a brick?"'
"Client: 'No. Marcus hit him with the brick. I hit him in the back with a piece of wood'."- lizard96golf
Thought She Was Being Clever...

"A buddy of mine case as a public defender."
"A gal was busted on drug charges, and told him she didn't have any drugs on her when they arrested her."
"He thought, ok we'll use that."
"Turns out, she didn't have any drugs on her when they arrested her because she just sold them to an undercover cop."- CheapCigars
Choice Of Clothes Can Make A Difference...
"My house was robbed."
"In addition to all the stuff the thief took, he also stole a bunch of my suits and all of my neck ties."
"I had a big collection, like 100 or so."
"However, the thief left fingerprints on a hard plastic box that I kept spare change in."
"Fast forward 3 months, the thief is caught in the act of robbing another house in the same neighborhood, same detectives on my case and this new theft."
"They fingerprint the guy and the fingerprints match the ones from my house."
"At the thief's arraignment, I see him stroll in wearing my suit and my tie."
"I tell the district attorney, he says there's really no way to prove it."
"However, the tie he chose to wear was a one of kind street map of San Francisco and I still had all the documentation to prove it."
"The district attorney's eyes widen and he informs the judge."
"The judge has the thief placed under arrest again for possession of stolen property."
"The thief's lawyer was dumbfounded."
"It was a nice end to a rough situation!"- West-Operation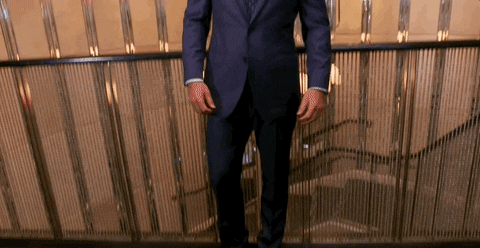 suit and tie johnny bananas GIF by 1st Look
Giphy
Never Depend On Technicalities
"Obligatory not my client."
"Company I worked for at the time was doing due diligence before acquiring a small tech startup."
"The COO of the tech startup was a well-liked guy in the company, friendly and outgoing."
"Though we had heard rumblings that the COO was rather hands-on with the work and with female employees."
"Apparently there was a walk-away package proposed to the COO that would let him keep a sizable portion of his post-acquisition bonus because a young woman who worked in their sales department had filed HR complaints against the COO and obtained counsel."
"I sat in on the meeting with the COO and the company's retained lawyers while they grilled him about his contacts with the young woman."
"The COO denied ever having contact with her within the company without multiple other people present, those people said his behavior toward her in the meetings didn't raise any flag."
"The COO emphatically denied having any contact with her outside of work."
"The lawyers asked the question a half-dozen different ways and each time the COO denied any out of work contact."
"Later we meet with the woman and her lawyer with the COO not present."
"Her lawyer gives us a rather graphic card that came with a bouquet of flowers addressed to her from the COO."
"The guy had an account with a florist linked to his credit card."
"When the company-retained lawyers confronted him he said, 'but I never had contact with her'."
"'It's not like I delivered the flowers myself'."
"COO got terminated for cause so no walk-away package."
"At her request the woman was given PTO until after the acquisition then moved to another one of the companies under our umbrella."- GuiltyLawyer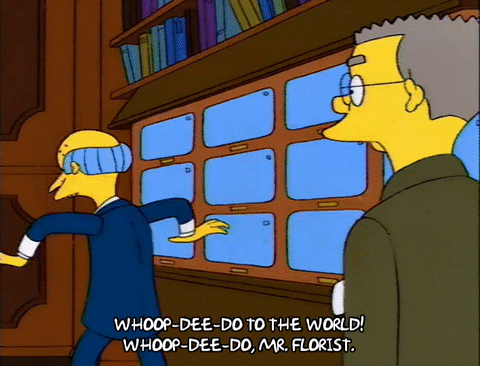 season 5 episode 21 GIF
Giphy
Who Exactly Am I Talking To?
"Employment case."
"We got to the deposition of my client and all set up."
"The first question is 'please state your name'."
"The client looks at me and says 'can we take a break?'"
"We do and she pulls me out in the hall to tell me she's lied to me about her identity."
"She's apparently a serial fraudster and has changed identities 7 times since the 90s."
"She apparently thought the other attorneys had some how figured it out and that's why they asked the question."- Philosopher422
It's The Little Ones That Get You...
"Minor traffic cases can be the worst for this, believe it or not, because they are short and simple and often times the client isn't there, so if you get blindsided by something critical there's often no chance to consult with them to turn things around."
"I had a simple speeding case, 70mph in a 55."
"No big deal, if she does a driving improvement course they court will usually dismiss or reduce those, since her driving record wasn't bad."
"When I showed up for her, I found out that she had been driving 70 up an unplowed snow lane, to get around all the others cars traveling in the lane that had been plowed because they were driving too slow."
"I didn't know it was even possible to drive 70 on fresh snow."
"The officer stated he'd already cut her a break by not writing the ticket for reckless driving, and the judge politely agreed he didn't feel comfortable reducing it under those circumstances."
"When I called her up after court to confirm, she did, claimed she'd just forgotten to mention it."
"Now maybe I've lived too much of my life in the south, but that just boggles my mind as a detail you'd forget when hiring a lawyer for that incident."
"I would have told her in advance that hiring us was a waste of money, not to mention the hassle of taking an 8 hour class, and she should probably just go ahead and pay this one."
"I legitimately do that all the time during consults."
"Give my honest assessment if the case is even worth doing, and so by omitting that detail she harmed herself for no reason."
"At least she took it well and didn't get defensive."- AmberWavesofFlame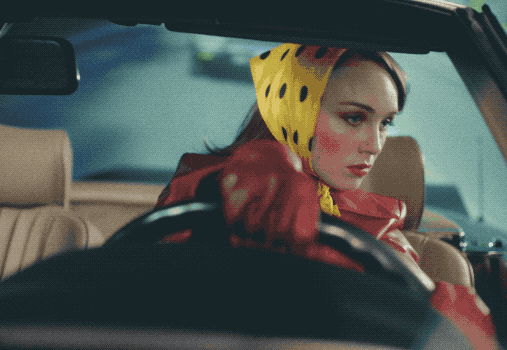 Driving Get Away GIF by Zella Day
Giphy
Swing And A Miss...

"I used to work at a big health insurance company, which started up a company softball league."
"I started up a team for my division - Major Accounts."
"Lots of people wanted to play, so we had a big co-ed roster."
"I asked everyone to pony up $25 for a jersey and towards soft drinks, which I'd buy, chill and bring to each game."
"Because there were so many people on the team, I had to alternate who played defense each inning."
"One guy didn't like it, and got mad that he couldn't play center field every inning."
"So he decided on the next time he went in to let a couple of easy fly balls hit to him go past him on purpose for a home run."
"This guy was a clerical level employee playing with VPs and SVPs, not a smart career move."
"So I benched him for the rest of the game, as in I didn't let him play defense."
"Two days later he serves me with papers, that he's quit the team and is suing me for $25."
"I say this is dumb, you should just play and enjoy having fun after work with the people you work with."
"A week later I get a call from The People's Court."
"They're interested in putting this on TV but want to know more."
"I tell them the story and they say this is too stupid even for them."
"So they pass."
"Court day arrives, and the guy makes his case."
"I take the stand."
'The judge first says 'why haven't you settled this?'"
"I say there's nothing to settle."
"He asks me a a couple more questions and then asks 'so you kicked him off the team?'"
"And I say, no, he quit'."
"'I asked him to stay on the team'."
"The judge says 'I've heard enough, ruling for defendant'."
"The weeks later the company CFO comes up to me and asks when is it going to be on The People's Court?"
"I had to say it's not going to be, because they thought it was too stupid."
"Next round of layoffs, that guy is at the top of the list."
"I'd guess he's still a loser."- mPeachy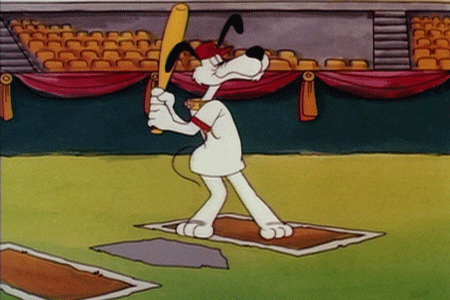 Uh Oh Oops GIF by Boomerang Official
Giphy
Careful The Things You Post...
"Prosecuting a guy who is claiming 'back injuries'."
"He posted pictures of himself holding strippers on Facebook the day after his 'injury'."- EasttownPot8ohead
Petty Threats?
"A commissioner referred a guy to me because I speak the guy's language and do that kind of law."
"Protection order case."
"Guy was asking for a protection order against his GF that had tried to stab him."
'I mer the guy talked to him."
"He seemed sketchy but he had decent answers to all my questions."
"I decided to represent him."
"Submitted declarations and exhibits."
"His GF responded that she was the victim and claimed police arrested wrong person."

"I met with him again and went over the accusations."
"I asked him, 'have you ever hit your GF?'"
"He answered no."
"We went to court."
"I made my argument."
"I felt confident."
"But commissioner requested 'permission' to question my client."
"Question 1: Have you ever hit GF. "
"My client answers no."
"Never."
'Question 2: have you ever tried to hit GF."
'Answer: 'yes many times'."
"'I even tried to straddle her in a chair but she moved ducked squirmed and eventually escaped'."- IndiaaB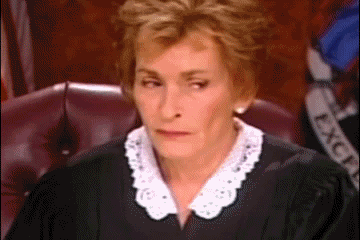 Judge Judy Reaction GIF by Agent M Loves Gifs
Giphy
Facts!
"My grandfather was the client in this very situation."
"He left my grandma after 20 years of marriage to be with his high school sweetheart."
"He and my grandmother had lived in the home my great-grandmother, grandmother's mother, gave to my grandmother."
"Grandfather had later been added to the deed when they did a home improvement loan because he was the earner and grandma was a housewife."
"My grandfather told his divorce lawyer that the house had been HIS mother's home that he inherited and my grandmother had moved in our whole family to make it uninhabitable for him."
'He then changed the story to say that he and my grandmother were gifted the home jointly."
"He also went on and on with wild stories that my grandmother was a mafia boss, despite the fact that we are not in Vegas, not of a nationality known for organized crime, and not rich."
"The lawyer accepted all of this as fact with zero proof and even went so far as to harass my grandmother's lawyer about how she was knowingly representing a criminal.
"There were even papers filed to sue my great-grandmother for mortgage fraud and all sorts of other bogus suits, again, filed solely on my grandfather's word."
"After mediation, wherein my grandfather wanted to to sell the home and split the money after paying his legal fees, keep both cars, pay no alimony, etc., we go to court."
"My grandmother's lawyer hands over one thing, the home improvement loan application wherein he listed my grandmother as the sole owner of the property and listed my great-grandmother as the previous owner."
"The judge was livid and my grandmother walked away with far more than her lawyer thought was possible."- myJNfamilythrowaway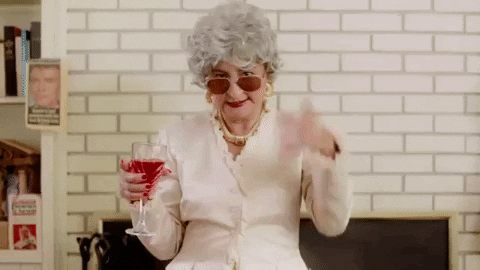 Golden Girls 90S GIF by Mattiel
Giphy
Despite the longstanding negative connotations which come with them, lawyers are there to help you.
So it's always the best decision to tell them the truth, the whole truth, and nothing but the truth, especially if you're paying for their services.
That, or just obey the law so you won't need one.