We all have our gripes about inconsequential things that become so increasingly annoying, that they drive us over the edge.

Unfortunately, these inconveniences in life–whatever they may be–will continue pestering us because they have every right to be there.
Ah, but what if there are legal consequences for the things that irk us the most?

Seeking to make our world a better place, Redditor mystic-savant asked:

"If you could make something illegal, what would it be?"
These continued interruptions are enough to make us erupt into fits of rage.
Our Common Hang-Up
"Spam calls."
– mettedraq

Ixnay To The Exnay
"Small 'X' buttons on mobile ads. I hate the kind where unless you have dainty fingers you get redirected to a website."
– Bridgtecmilen
Too Many Trees Die For This
"Junk mail. Think of all the 'You're pre qualified for a credit card!' mail people get and how much of that goes straight in the trash."
– TheSchoeMaker
Staring At The Void
"Reporting an ad to google for covering content and them removing the ad, only to leave a large empty gray box over the content where the ad used to be."
– spade13F

People could do without these sonic assaults.
So Alarming
"Police sirens in radio commercials."
– ilumewey

No Honking!
"And car horns. I'd like to get to work without having a heart attack on the way."
– perkiezombie

A Close Call
"This almost caused me to crash because it was timed as I went through an intersection that was at an angle so oncoming traffic aims at you for a time before they turn. I swore to the Nine Hells that I was about to be slammed into and nearly jerked by steering wheel to the right and into another car. Only reason it didn't happen was triage; I decided that if I'm being hit steering away wasn't changing that. Then nothing happened."
– NoobSabatical

Disturbing The Peace
"Listening loud music from phone without using earphone in public places, especially in public transport."
– SuvenPan

Corruption gets casually overlooked. It's time for some changes.
Shady Transactions
"Politicians buying/selling/trading stock while in office."
– Sudden-Cat5805

No More Advantageous Incentives
"Honestly, politicians receiving any kind of additional income or donations, monetary or otherwise, while in office."
"No stock trading, no second job, no donations to their campaign fund, no gifts from supporters, nothing. If you work in government, and have financial ties to other entities, then your loyalty is being bought, whether consciously or not as you will use your power to support your other forms of income in the name of self interest as to ensure to still receive those forms of additional income."
"A politician's only form of income or compensation should be via taxpayers from the people they represent."
– Conchobhar23
There Ought To Be Consequences
"Politicians getting any pension , insurance , security , or anything after getting convicted of anything connected with their office ."
– crowman006
Thing About Per Diem
"Representatives/senators started out making a $6 per diem and were only paid for the days they actually showed up."
– Haunting-Ad-8619
Driven By Greed
"Price gouging on life-saving medicines."
– gaomeigeng

People just found these incredibly annoying.
Bad Template
"I would make it illegal for recruiters to not give some kind of response after applying for a job. At least say "yes" or "no" instead of _____."
– I-Care-for-all

Closed For Business
"Leaving your 'OPEN' sign on when you're not. I used to work midnights and I can't tell you the number of restaurant doors I've pulled on at 1am because their sign said they were open. If I were King of the world restaurants would be fined $1000 an hour for allowing this to happen. I'M LOOKIN' RIGHT AT YOU Steak-n-Shake!"
– Oph5pr1n6
Now, Scoot!
"Leaving e-scooters in the middle of the sidewalk."
– mossadspydolphin

I personally think there ought to be clear a distinction between factual news reporting and opinion.
The lines are so blurred these days, people will forgo doing the research to educate themselves on the facts and wind up disseminating propaganda and unsubstantiated information, which can mobilize a harmful movement.

The question is, which party should bear the consequences of their indiscretion? The reporting agency or the audience?

Keep reading...
Show less
If there is a loophole for getting around the system, people will happily take advantage of it.

As long as there are no legal consequences, people and corporations will continue exploiting these advantages.
Sadly, however, it is the well-being of others that ends up being compromised–and there seems to be no remorse for those who are inconvenienced.
Curious to hear about the sneaky things people do, Redditor kirazeth asked:

"What is not illegal but it is completely evil?"
The following teases can be criminal.
Faux Fixes
"That thing when you repair something just enough so that the next person to use that thing thinks they broke it."
– my_dog_ate_my_keys
"I believe French workers for the car company Citroen did this during WW2 when the Germans took over France."
"They purposely built trucks with missing pieces and parts as a part of resistance to the Germans."
– ultratunaman
Cruel Samples
"Giving samples of baby formula to poor Africans that are just enough to last until the mother's breast milk production stops."
– Helstrem

Institutions benefit big time while we remain at their mercy.
Cruel Timing

"Firing someone right before their full pension applies after years and years of hard work and dedication to a company. Just to save some $ on the payout."
– charrosebry

Academic Literature
"insane prices of college textbooks."
– Bhanghai
Company greed. Enough said.
Hard To Quit
"Making a paid subscription 2-3 seconds to activate and 10 hidden extra steps to cancel."
– buyongmafanle

Just A Graphic
"The fake 'x' buttons on mobile game ads."
– Seoul77
"Also, those ads that look like they're an interactive gameplay demo, but as soon as you try you get sent to the Play Store/App Store."
– NinjaMonkey4200

Meeting Impossible Expectations
"Firing people from work for being legitimately too sick to come in for a few days."
– SadLaser

At The Mercy Of Meds
"Pharmaceutical price gouging. Leveraging people's lives against their livelihoods because they have no other choice."
– RJMaestro

Loved ones show their true colors.
Dragging Kids Into Drama
"Using children as pawns in a divorce."
– FreshAvocados78
The Conniving Ex
"Sigh. I'm not going to go into too many details, but my ex does this on a regular basis—scheduling activities during my parenting time, not being there and not replying for hours when I go pick up my kids, etc..."
"I sued for consistently interfering with my parenting schedule, and all she got was a slap on the wrist. I'm sure if I withheld the kids from her, I'd have the National Guard at my door in 5 minutes."
– _islander

Mismanaged Priorities
"Not treating a child's injury due to religious beliefs."
– shaneshane238

Video clips captioned with things like, "You'll never guess what happens until the end" or "Can you believe what he/she does here?"
I used to fall for it because of the eye-catching thumbnails.
When a video wound up not delivering on their promise of something "amazing about to happen"–there were times I seethed so much I wanted to chuck my phone across the room.
Want to "know" more?
Sign up for the Knowable newsletter here.

Never miss another big, odd, funny or heartbreaking moment again.
Keep reading...
Show less
I'm gonna be real, the only things I know about being a lawyer are from watching Better Call Saul. And Always Sunny, but specifically for learning about bird law. But if there's anything I do know about the courtroom, it's that the weirdest laws can be pulled out of thin air to drastically change a case's verdict.
Lawyer up, my dudes. Here are some of the strangest courtroom stories. Thejoms asked:
Lawyers/Solictors, what is the strangest or oddest law that's won a case for you?
Keep reading...
Show less
It's amazing what the legalities are from place to place. I live in New England, and in Connecticut, passengers are allowed to drink alcohol in the car, as long as they aren't driving. Weed isn't legal there, but open containers in the car? Totally fine. At least we have something to look forward to as we cross the border.
There are some truly strange laws depending on where you go. Here is a list of the weirdest ones.
U/Bone_Donor asked: What is the stupidest law where you live?

Did you know that murder is allowed in certain instances, depending on where you go? Talk about scary.
​I'm sure no one will test these laws.
Not sure how much of it is true. But apparently if the Swedes cross the border by walking over the ice given its frozen over, (which it hasn't in like more than 100 years) we are allowed to kill them.
There's an old law in York in the UK that says if a Scotsman is within the city walls after sundown you can kill them with a longbow. I assume no one has tested the law for a while.

The exact gates they have to be within are defined but I don't remember what they are.
​Dying is illegal in France.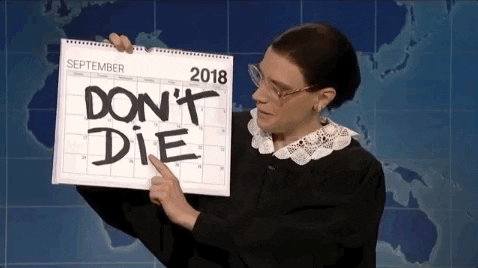 Kate Mckinnon Snl GIF by Saturday Night Live
Giphy
Oh boy. France has some history and a love of regulation. Perfect mix for absurd laws. Quick examples:
It's still technically mandatory to have hay at home in case the king's horse is nearby and needs some... Horses have been a pretty rare sight, let alone kings.
A mayor made it illegal to die in his town. The initial problem was an overcrowded cemetery, but he kinda reached the wrong solution.
This probably isn't enforced anymore.
There is a medieval law here that has never been repealed: all males over the age of 14 are required by law to practice longbow for at least two hours per week.
​Some of these laws are so silly, they make you wonder what event happened that put them in place.
I think everyone has done this.​
"Forbidden to pee in the ocean". I live in Portugal.
'Like a piss in the ocean' is literally a euphemism for something not mattering. What's the problem?
Tigers are fine, though.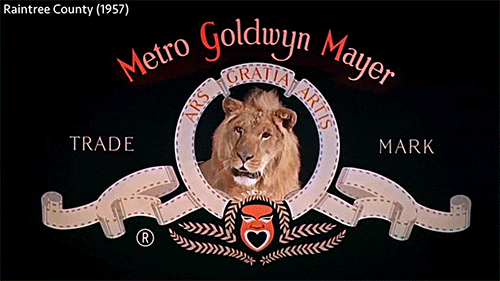 film history GIF by Digg
Giphy
It's illegal to bring a lion to the movies.
Somebody better have a conversation with MGM.
Define "suspiciously".
You can't carry a salmon suspiciously.
"Sir, what were carrying this salmon close to your body? Were you going to use it as a weapon?"

"No officer, I was going to eat it later"
"Seems suspicious you were carrying it around in public. I'm gonna have to take you in for questioning."
"Nuuuuu!"
​What is the backstory here?
It's illegal to sleep on top of a refrigerator outdoors here.
I know this is Pennsylvania, but I forget the exact reasoning, but I think it has something to do with homeless people.
​These next few laws will definitely make you question these towns' legitimacy when it comes to lawmaking.
Poor raccoons.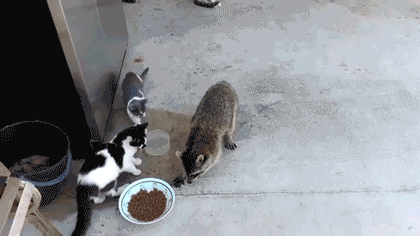 raccoon stealing GIF
Giphy
In Virginia, it's illegal to "hunt or kill any wild bird or wild animal, including any nuisance species" on Sundays. However, it is permissible to kill raccoons.
Best Excuses For Late Assignments That Were Actually True | George Takei's Oh Myyy
How the heck is this enforced?
I don't know if this is still a thing anymore, but in Texas it used to be illegal to own more than six dildos.
It's illegal to own any at all in Alabama unless the owner has a letter from a doctor claiming a legitimate medical need.
Granted, most of these laws were written a very long time ago. But it makes you wonder, what the heck were these original lawmakers doing? And what event happened that needed these laws to be enforced at all?
If some of these laws don't make you want to be a criminal, then I don't know what will
Keep reading...
Show less
Not every law is actually serviceable.
Sometimes, laws are just sort of oddly arbitrary and outdated. In Massachusetts, until very recently, if three women were on a lease together, the dwelling would be considered a brothel.
In other places, the laws just clearly exist because somebody did something dumb: such as hair dryers being required to list a warning on their packaging that says "do not use while sleeping."
What weird laws do you know about?
u/CRUClAL asked:
What are some weird laws your country has?
Here were some of those answers.
Not Trespassing Apparently
In Missouri it used to be illegal to have oral sex. When I was a teenager this couple (Married 11 years) was actually jailed for it. A neighbor had just walked into their house, caught them then called the police.
Later I found out that it was to deter gay people. How stupid can folks be?
Not Proven
Scotland has three court verdicts: Not Guilty, Guilty, and "not proven". The third basically means "we know you likely did it, but we can't actually prove it."
We Love Our Dairy
In Wisconsin:
It's illegal to serve margarine at restaurants unless customers explicitly ask for it.
Violators face up to $500 fines, and 3 months behind bars. Subsequent offenses can get you up to a $1,000 fine and a year in jail.
This Somehow Wasn't The USA
Lol I don't live there anymore, (I moved recently because of the coronavirus), nor was I actually from the country, but it was recent made illegal to say the words 'corona' 'coronavirus' 'COVID-19'.
The whole country was pretty messed up. . . I'm happy to have left. It was the last flight out the country and it had to be chartered. . .
When Being Awkward Was Illegal
Ireland had another one for a while where 2 kids under the age of consent could have sex, but if they attempted to have sex and failed/didn't go through with it, it was a crime. Wasn't ever enforced or anything, was just one of those technicalities people figured out and had a laugh at

Something's Fishy
You can't act suspiciously with a salmon.
The phrasing is "Handling Salmon in Suspicious Circumstances." That means, if your salmon was likely to have been poached you can go to jail even if you didn't poach it yourself. The UK is a small island you can't let everyone there go and poach wildlife or there won't be any left.
How Do You Even Get Penalized For This
Not on the mainland, but on the Norwegian archipelago Svalbard it is illegal to die. If you are dying you must be flown over to the mainland to die there, or you'll break the law.
I think you're also not legally allowed to stay (or arrive/disembark) if you are sick, or require medical attention beyond superficial treatment. For some reason it's unfeasible to set up a permanent treatment facility for all the 2600 people there.
God Save The Queen
The Criminal Code of Canada is very protective of the Queen.
Acts intended to alarm Her Majesty or break public peace
49 Every one who wilfully, in the presence of Her Majesty,
(a) does an act with intent to alarm Her Majesty or to break the public peace, or
(b) does an act that is intended or is likely to cause bodily harm to Her Majesty,
is guilty of an indictable offence and liable to imprisonment for a term not exceeding fourteen years.
Selling defective stores to Her Majesty
418 (1) Every one who knowingly sells or delivers defective stores to Her Majesty or commits fraud in connection with the sale, lease or delivery of stores to Her Majesty or the manufacture of stores for Her Majesty is guilty of an indictable offence and liable to imprisonment for a term not exceeding fourteen years.
He Was Just Being A Jerk
When my friends and I were 15 we bought some cheap kites at the dollar store and decided to take them with us downtown (we live in Chicago) and fly them. We started trying to fly them by the Art Institute/Millennium Park when we got stopped by a cop. He told us that kites were not allowed to be flown anywhere in the downtown area and if he saw us doing it again he would give us a $250 citation. It seemed kind of weird since both Millennium and Grant park, along with other smaller parks, were in the downtown area, but we didn't argue.
Years later I found out that it actually was an obscure law, but a law that was repealed in the 1970s. So, we were fine flying our kites and that cop just didn't like us having fun.
And Finally, Good Ole 'Murica
USA:
Vermont banned banning clotheslines
You can't throw rocks at trains in Wisconsin or force people to get microchipped
Blasphemy is illegal in Michigan as is being drunk on a train
You cannot make fake drugs in Arizona
Dogs can't hunt big game in California
No biting while boxing in Utah and the same state does not allow happy hour sales
Swearing at sports events is illegal in Massachusetts (I wonder why all Red Sox, Celtics, Bruins, and Patriots fans aren't constantly taken into custody) and EMTs cannot help dogs there either
Can't use false names at hotels in New Hampshire
Pretending to be religious figures in Alabama is illegal as is playing dominoes on Sunday
Severance, Colorado just made throwing snowballs legal in 2019
To hold public office in Texas, you must believe...in something. Texas also does not allow you to sell your eyes
Bingo games cannot last more than 5 hrs in North Carolina
You cannot sniff glue with the intent of getting high in Indiana
Biting a person's arm off is illegal in Rhode Island
Adultery is illegal in New York
Teachers in Tennessee cannot speak to students about hand-holding
Dance halls cannot be close to cemeteries in South Carolina and they cannot be open on Sunday
Alcohol sales can be illegal during hurricanes in Florida and it is illegal to corrupt public morals in the same state and doors must open outward in public buildings (makes sense)
You cannot use x-rays for shoe fittings in Washington (which used to be common)
You cannot hold a fish and firearm at the same time in Wyoming
R rated movies cannot be played in drive-in theaters in Delaware and you can forget about selling your dog's hair there too
You cannot live on a boat for more than 30 days in Georgia
Southington, Connecticut has a ban on silly string
Derby, Kansas has made hitting a vending machine illegal and screeching your tires too
Hawaii doesn't allow billboards
Everett, Washington only allows hypnotizing indoors
Enfield, New Hampshire doesn't allow hunting in cemeteries
If you have an STD, you cannot get married in Nebraska
All tanning beds in Iowa must have warning signs (not a bad thing)
You cannot lie down on a sidewalk in Reno, Nevada
You cannot leave your car door open too long in Oregon nor throw your urine out of a vehicle either
You cannot molest butterflies in Pacific Grove, California
Farmers cannot sell pickles at farmers markets in Connecticut
You cannot wear a bulletproof vest while committing a crime in New Jersey
el_monstruo
Keep reading...
Show less