I'm gonna be real, the only things I know about being a lawyer are from watching Better Call Saul. And Always Sunny, but specifically for learning about bird law. But if there's anything I do know about the courtroom, it's that the weirdest laws can be pulled out of thin air to drastically change a case's verdict.
Lawyer up, my dudes. Here are some of the strangest courtroom stories. Thejoms asked:
Lawyers/Solictors, what is the strangest or oddest law that's won a case for you?
Keep reading...
Show less
It's amazing what the legalities are from place to place. I live in New England, and in Connecticut, passengers are allowed to drink alcohol in the car, as long as they aren't driving. Weed isn't legal there, but open containers in the car? Totally fine. At least we have something to look forward to as we cross the border.
There are some truly strange laws depending on where you go. Here is a list of the weirdest ones.
U/Bone_Donor asked: What is the stupidest law where you live?

Did you know that murder is allowed in certain instances, depending on where you go? Talk about scary.
​I'm sure no one will test these laws.
Not sure how much of it is true. But apparently if the Swedes cross the border by walking over the ice given its frozen over, (which it hasn't in like more than 100 years) we are allowed to kill them.
There's an old law in York in the UK that says if a Scotsman is within the city walls after sundown you can kill them with a longbow. I assume no one has tested the law for a while.

The exact gates they have to be within are defined but I don't remember what they are.
​Dying is illegal in France.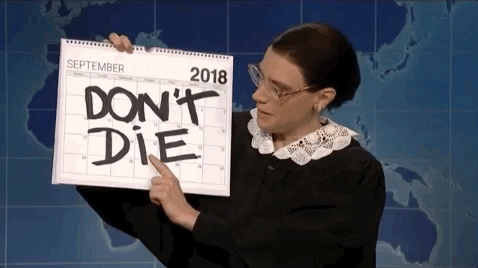 Kate Mckinnon Snl GIF by Saturday Night Live
Giphy
Oh boy. France has some history and a love of regulation. Perfect mix for absurd laws. Quick examples:
It's still technically mandatory to have hay at home in case the king's horse is nearby and needs some... Horses have been a pretty rare sight, let alone kings.
A mayor made it illegal to die in his town. The initial problem was an overcrowded cemetery, but he kinda reached the wrong solution.
This probably isn't enforced anymore.
There is a medieval law here that has never been repealed: all males over the age of 14 are required by law to practice longbow for at least two hours per week.
​Some of these laws are so silly, they make you wonder what event happened that put them in place.
I think everyone has done this.​
"Forbidden to pee in the ocean". I live in Portugal.
'Like a piss in the ocean' is literally a euphemism for something not mattering. What's the problem?
Tigers are fine, though.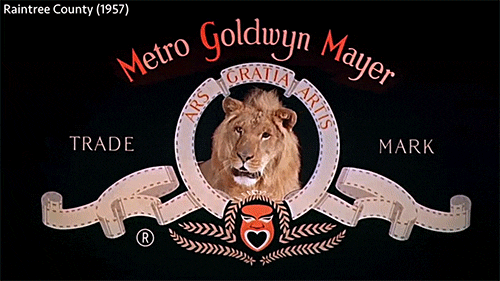 film history GIF by Digg
Giphy
It's illegal to bring a lion to the movies.
Somebody better have a conversation with MGM.
Define "suspiciously".
You can't carry a salmon suspiciously.
"Sir, what were carrying this salmon close to your body? Were you going to use it as a weapon?"

"No officer, I was going to eat it later"
"Seems suspicious you were carrying it around in public. I'm gonna have to take you in for questioning."
"Nuuuuu!"
​What is the backstory here?
It's illegal to sleep on top of a refrigerator outdoors here.
I know this is Pennsylvania, but I forget the exact reasoning, but I think it has something to do with homeless people.
​These next few laws will definitely make you question these towns' legitimacy when it comes to lawmaking.
Poor raccoons.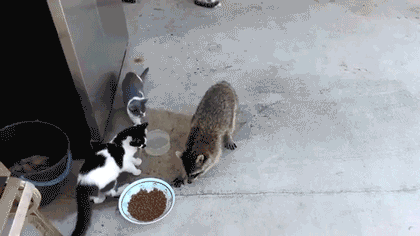 raccoon stealing GIF
Giphy
In Virginia, it's illegal to "hunt or kill any wild bird or wild animal, including any nuisance species" on Sundays. However, it is permissible to kill raccoons.
Best Excuses For Late Assignments That Were Actually True | George Takei's Oh Myyy
How the heck is this enforced?
I don't know if this is still a thing anymore, but in Texas it used to be illegal to own more than six dildos.
It's illegal to own any at all in Alabama unless the owner has a letter from a doctor claiming a legitimate medical need.
Granted, most of these laws were written a very long time ago. But it makes you wonder, what the heck were these original lawmakers doing? And what event happened that needed these laws to be enforced at all?
If some of these laws don't make you want to be a criminal, then I don't know what will
Keep reading...
Show less
Not every law is actually serviceable.
Sometimes, laws are just sort of oddly arbitrary and outdated. In Massachusetts, until very recently, if three women were on a lease together, the dwelling would be considered a brothel.
In other places, the laws just clearly exist because somebody did something dumb: such as hair dryers being required to list a warning on their packaging that says "do not use while sleeping."
What weird laws do you know about?
u/CRUClAL asked:
What are some weird laws your country has?
Here were some of those answers.
Not Trespassing Apparently
In Missouri it used to be illegal to have oral sex. When I was a teenager this couple (Married 11 years) was actually jailed for it. A neighbor had just walked into their house, caught them then called the police.
Later I found out that it was to deter gay people. How stupid can folks be?
Not Proven
Scotland has three court verdicts: Not Guilty, Guilty, and "not proven". The third basically means "we know you likely did it, but we can't actually prove it."
We Love Our Dairy
In Wisconsin:
It's illegal to serve margarine at restaurants unless customers explicitly ask for it.
Violators face up to $500 fines, and 3 months behind bars. Subsequent offenses can get you up to a $1,000 fine and a year in jail.
This Somehow Wasn't The USA
Lol I don't live there anymore, (I moved recently because of the coronavirus), nor was I actually from the country, but it was recent made illegal to say the words 'corona' 'coronavirus' 'COVID-19'.
The whole country was pretty messed up. . . I'm happy to have left. It was the last flight out the country and it had to be chartered. . .
When Being Awkward Was Illegal
Ireland had another one for a while where 2 kids under the age of consent could have sex, but if they attempted to have sex and failed/didn't go through with it, it was a crime. Wasn't ever enforced or anything, was just one of those technicalities people figured out and had a laugh at

Something's Fishy
You can't act suspiciously with a salmon.
The phrasing is "Handling Salmon in Suspicious Circumstances." That means, if your salmon was likely to have been poached you can go to jail even if you didn't poach it yourself. The UK is a small island you can't let everyone there go and poach wildlife or there won't be any left.
How Do You Even Get Penalized For This
Not on the mainland, but on the Norwegian archipelago Svalbard it is illegal to die. If you are dying you must be flown over to the mainland to die there, or you'll break the law.
I think you're also not legally allowed to stay (or arrive/disembark) if you are sick, or require medical attention beyond superficial treatment. For some reason it's unfeasible to set up a permanent treatment facility for all the 2600 people there.
God Save The Queen
The Criminal Code of Canada is very protective of the Queen.
Acts intended to alarm Her Majesty or break public peace
49 Every one who wilfully, in the presence of Her Majesty,
(a) does an act with intent to alarm Her Majesty or to break the public peace, or
(b) does an act that is intended or is likely to cause bodily harm to Her Majesty,
is guilty of an indictable offence and liable to imprisonment for a term not exceeding fourteen years.
Selling defective stores to Her Majesty
418 (1) Every one who knowingly sells or delivers defective stores to Her Majesty or commits fraud in connection with the sale, lease or delivery of stores to Her Majesty or the manufacture of stores for Her Majesty is guilty of an indictable offence and liable to imprisonment for a term not exceeding fourteen years.
He Was Just Being A Jerk
When my friends and I were 15 we bought some cheap kites at the dollar store and decided to take them with us downtown (we live in Chicago) and fly them. We started trying to fly them by the Art Institute/Millennium Park when we got stopped by a cop. He told us that kites were not allowed to be flown anywhere in the downtown area and if he saw us doing it again he would give us a $250 citation. It seemed kind of weird since both Millennium and Grant park, along with other smaller parks, were in the downtown area, but we didn't argue.
Years later I found out that it actually was an obscure law, but a law that was repealed in the 1970s. So, we were fine flying our kites and that cop just didn't like us having fun.
And Finally, Good Ole 'Murica
USA:
Vermont banned banning clotheslines
You can't throw rocks at trains in Wisconsin or force people to get microchipped
Blasphemy is illegal in Michigan as is being drunk on a train
You cannot make fake drugs in Arizona
Dogs can't hunt big game in California
No biting while boxing in Utah and the same state does not allow happy hour sales
Swearing at sports events is illegal in Massachusetts (I wonder why all Red Sox, Celtics, Bruins, and Patriots fans aren't constantly taken into custody) and EMTs cannot help dogs there either
Can't use false names at hotels in New Hampshire
Pretending to be religious figures in Alabama is illegal as is playing dominoes on Sunday
Severance, Colorado just made throwing snowballs legal in 2019
To hold public office in Texas, you must believe...in something. Texas also does not allow you to sell your eyes
Bingo games cannot last more than 5 hrs in North Carolina
You cannot sniff glue with the intent of getting high in Indiana
Biting a person's arm off is illegal in Rhode Island
Adultery is illegal in New York
Teachers in Tennessee cannot speak to students about hand-holding
Dance halls cannot be close to cemeteries in South Carolina and they cannot be open on Sunday
Alcohol sales can be illegal during hurricanes in Florida and it is illegal to corrupt public morals in the same state and doors must open outward in public buildings (makes sense)
You cannot use x-rays for shoe fittings in Washington (which used to be common)
You cannot hold a fish and firearm at the same time in Wyoming
R rated movies cannot be played in drive-in theaters in Delaware and you can forget about selling your dog's hair there too
You cannot live on a boat for more than 30 days in Georgia
Southington, Connecticut has a ban on silly string
Derby, Kansas has made hitting a vending machine illegal and screeching your tires too
Hawaii doesn't allow billboards
Everett, Washington only allows hypnotizing indoors
Enfield, New Hampshire doesn't allow hunting in cemeteries
If you have an STD, you cannot get married in Nebraska
All tanning beds in Iowa must have warning signs (not a bad thing)
You cannot lie down on a sidewalk in Reno, Nevada
You cannot leave your car door open too long in Oregon nor throw your urine out of a vehicle either
You cannot molest butterflies in Pacific Grove, California
Farmers cannot sell pickles at farmers markets in Connecticut
You cannot wear a bulletproof vest while committing a crime in New Jersey
el_monstruo
Keep reading...
Show less
The law and the police are a particularly touchy subject right now. The police are under nationwide scrutiny for abusing their power.
But there are ways to avoid encounters with the police in day-to-day life. And then there are ways to draw attention to yourself like a neon sign. Some folks have trouble turning that sign off.
u/LeatherSwordfish8 asked:
"What's the dumbest way that someone you know has gotten in trouble with the law?"
Here were some of those answers.
Shouldn't You Be Able To Answer This?
Me, picking up my younger brother from elementary school (at the request of our parents) when I was 17 and asking his teacher "How do you know I'm actually authorized to collect this child? Is there a list or something?"
Police Abusing Power
In 05 I had a buddy I worked with. He was walking home after work. He passed by some kids who were smoking weed. He didn't think anything about it. Couple minutes later cop hits his siren and tells him to stop.
Buddy stopped the cop told him to empty his pockets. Buddy smokes cigs and had a lighter and pack of smokes on him. Cops cuffs him. Apparently the cops busted the kids smoking weed he passed. They said they got if from my buddy to try and get out of trouble. The cop considered the lighter drug paraphernalia. My buddy had to get a lawyer and go through 6months of court hearings and 10days in jail before a judge tossed the case. Lost his job apartment. Really f**ked him over.
Telling On Yourself
Knew a guy who was chatting with a friendly cop outside a local supermarket. Just for fun he asked the cop to look him up on his computer. Turns out he had a warrant, apparently for an unpaid ticket he didn't know about. The cop was really apologetic, but said "I gotta take you in." My friend spent a few hours at the jail before coming home.
Aaaand You're Arrested
Guy was driving around smoking weed with three friends in the car (windows shut) and saw some emergency vehicles at the entrance to an apartment complex his other buddy lived in. So, what does he do? Drives right over there to a line waiting to get into the parking lot. He can clearly see there's a police officer talking to every driver so as to only let in people who live there. Instead of turning around, he pulls up to the officer who promptly asks him to roll down his window...
A Saga On A Tail Light
A friend of mine got pulled over for having a burnt-out tail light. He was given a "fix-it ticket" -- if he provided proof of getting the bulb replaced within a certain time period, the violation would be torn up.
He didn't do it. A while later, he got pulled over again. This time, he had a bench warrant for his arrest over the ticket he never fixed or paid, so he spent a few hours in a holding cell while waiting for his wife to arrive. They paid the ticket, a penalty for not paying the ticket on time, and court costs. He also got his car impounded.
He went to the impound lot to get his car back, but he arrived ten minutes after the lot closed. There was nothing he could do... he had to let it sit there another day, accruing an additional $50 in fees -- on top of the $200 or it was already going to cost him.
When all was said and done, he ended up with many hundreds of dollars in penalties, and a lot of time wasted, all because he didn't replace a $5 bulb in his car. The kicker was that he had the bulb the whole time, even when the first officer pulled him over! He just didn't have a screwdriver, nor did he take the time to go buy one for $2 from Walmart or Home Depot or something and just fix the stupid car.
A DUI On A Silver Platter
A guy I know got a DUI in a McDonalds parking lot. He got into a belligerent argument with the worker through the intercom, and then insisted on eating his food in the parking lot after being threatened by the manager to call the cops. He really set that one up on a silver platter for the arresting officer.
A Sure Way To "Neon Sign"
A relative posted photos of themselves holding restricted firearms on FB along with a death threat to a neighbor that allegedly tried something inappropriate with their daughter.
Never threaten someone before you do something and definitely dont post your intentions on social media.
Probably Didn't Sit Well
Guy I worked with took it a little far at a work function. Saw an ambulance across the street, hopped in, locked all the doors then started playing with the sirens and loud speaker. The company President bailed him out.
The 90s had a different set of rules for work events.
Drunk People Telling On Themselves Part Two
Some dude crashed into the car of a friend of mine while he was still just parking there. It was totally the dudes fault.
My friend just wanted to go ahead and wanted to exchange contact info for insurance and just go on with his day.
But this dude is completely furious and insists to call the cops and make a scene there. He calls the cops. The cops show up and it turns out this dude is completely drunk.
It still boggles my mind how stupid this dude was. Losing his driver license and needing to pay all the damage out of his pocket because of this.
Don't Record Yourself
I know of someone who had a dash cam fitted. They did 90mph in a residential area and crashed, seriously injuring a passenger. The dash cam was used as evidence of how ridiculously fast they were going and he ended up doing a jail sentence. He probably wouldn't have gone to jail if his own dash cam didn't incriminate him (although I think he would probably still have lost his license or something, just not jail time.) Doing 3 times the speed limit is dumb but doing it whilst recording yourself is even dumber.
Keep reading...
Show less
Just because we incessantly watch reruns of Law & Order: SVU and Blue Bloods doesn't make us law enforcement officials. I no more want a public defender trained by Annalise Keating than I want a surgeon trained by Meredith Grey. For some reason we all think we're well versed enough in justice that we know better than the officials. But oh the amount we are wrong. We'll argue until we're blue in the face without ever cracking a law book..... or a neighborhood watch pamphlet. Hence the problem.
Redditor
u/IfItQuackedLikeADuck
wanted the lawyers of the web to inform us about all the things we
DON'T
know about the law by asking...
Lawyers, What's a law that isn't real that normal people insist exists?
Do you have something to confess to George? Text "Secrets" or "
" to +1 (310) 299-9390 to talk to him about it.
Keep reading...
Show less