Everyone was beholden to certain rules growing up.
No TV until your homework is done, no sweets before dinner, lights out at 9:30 pm.
Frustrated as we were by these rules, we generally went along with them, as well as other customs and traditions organized by our families, knowing that just about all other kids were dealing with the same thing.
But were they?
Indeed, sometimes in adulthood, we've come to learn that the way things worked in our household were not what the broader population would consider normal.
While sometimes these discoveries only made us love our families more, other times it might have come as a very rude awakening indeed.
Redditor Limelight_019283 was curious to hear all the things about people's families they would later learn, for better or for worse, were anything but normal, leading them to
ask
:
"What kind of behaviour did you think was normal because of your family, then grew up to find out it's definitely not?"
Making Halloween Even More Fun
"I've got a positive one."
"My mum always threw the best Halloween parties."
"We had to eat donuts off strings without licking your lips, throw eggs at each other and attempt to catch them in a net, feed each other blindfolded."
"Apparently these aren't normal activities for Halloween parties."
"Especially the one year we played them on the street with random trick or treaters who came past."- butterfly_cats
You Mean, They're Supposed To Like Each Other?
"A complete and utter lack of any and all affection and romance between my parents."
"Turns out, my mom was cheating on my dad for over a decade."- HokageBiden
"Your parents hating each other."
"I only realized this was not normal after witnessing my first boyfriends parents interacting with each other kindly and respectfully."- No_Scale7584
"I thought all married couples eventually grew to hate each other and fight all the time."
"Apparently I was wrong."- mossadspydolphin
All Working Parents Make Sacrifices
"When I was a kid I thought that ALL dads worked a lot and rarely saw the kids."
"Until I got older and my friends would tell me things like 'my dad took me to a baseball game' or 'my dad took me camping'."
"I was so jealous."- Overall-Surround-925
Why Dirty Multiple Napkins?

"This is gross."
"We had a large family."
"Instead of handing out napkins, we used a single dishcloth, and passed it around the dinner table."
"We weren't poor."
"Just uncivilized."- Comprehensive_Run453
Everyone Grieves In Their Own Way
"Making a big deal about death."
"In my family when someone dies, it's like, 'Wow, that sucks, what's for dinner?'"- OutrageousStrength91
It's Hard To Escape One's Upbringing
"I'm still struggling to describe the way my mom lives the way she does, but the only word I can think of is 'tacky'?"
"Unless anyone can think of a better word."
"For context she grew up in a poor village, but I don't think it's commonplace there and maybe it's because of how her parents raised her."
"She is clueless to how things 'should' be."
"Like it's not normal to use shower curtains as normal curtains in the living room."
"Or to make a homemade pillow by stuffing it full of old jackets, instead of going out to buy a normal pillow."
"Or pruning a tree using a butcher knife instead of ACTUAL tree equipment."
"She exclaimed, 'Doesn't that look nice!', but to me it just looked like the tree had been demolished by a butcher knife."
"Or when she held my baby brother over the trash can so he could poop in it, except she did this in the living room while my friend was there."
"My friend didn't want to come over after that."
"Or how we have 1 pair of scissors in the house that we use for EVERYTHING, from cutting food to cutting hair, and she used it to cut a mole from her back instead of going to the doctor."
"We all still used the scissors afterwards too."
"Or how she repurposes stuff in the house to re-gift to other people."
"Like, it would be okay if she actually put in the effort to make it look nice, but most recently she re-gifted a plate of cookies that a neighbor gave to us, except we ate half already."
"And twice she gave my brothers supermarket gift cards for their friend's 12th birthday party."
"Everyone in my family, mom included, uses the bathroom with the door wide open, whether it's pee or poop, though my mom is different in that she doesn't care if someone walks in to brush their teeth while she's doing it, and will have conversations with you from the toilet too."
"I didn't know until I was in college that other families don't share the same bath towel."
"And nobody cleans the house except with a broom occasionally."
"So you can imagine how it looks."
"My mom hasn't cleaned her car in 15 years."
"She used to be dirt poor in the village, so I guess old habits die hard."
"I was desensitized to everything since I grew up in it, but even when I was younger I could tell that this was a bit gross."- JaguarOwn3633
Some People Just Can't Control Their Emotions
"Having tantrums because someone showed that you were wrong."

"Feels weird now seeing my 50+ uncle throwing sh8t all over the place because I straight up told him I'm not lazy I have to rest a lot because of a serious heart condition that I'm diagnosed with."- Weak-Sand9779
We're Not Talking The Birds And The Bees...
"Parents interrogating you about your sex life."
"Everyone made jokes in movies and school about overprotective dads."
"I didn't realize being woken up at 5AM to be screamed at wasn't normal."
"Or being told I'm a shame on the family for a tiny hickey wasn't normal."
"Or assuming every piece of my actions was related to sex."
"I grew up in an Evangelical cult."- KaRue3
When Teasing Is Anything But Affectionate
"I thought the people closest to you were the ones who were meanest to you because they saw the real you (and the real you was bad)."
"I also thought anger was only expressed as horrible blowout arguments, insults, name calling, and physical aggression."
"Such sad things to learn and very difficult to unlearn."- Designer-Sky
Always Thinking About Their Future.

"Living so strictly under the rule of 'everything you do needs to be working towards your career'."
"No friends, no boyfriends or girlfriends, no days to do nothing and no self expression of any kind."- Cheep_thehomelessman
It should be said, no two people have the same idea of what they consider "normal."
But if your own home is not a place where you always felt loved and protected, then you were deprived of something all children deserved.
Some people don't take in information as quickly as others.
Which is absolutely nothing to be ashamed or embarrassed about, nor does it necessarily reflect on one's intelligence.
Even so, we all can't help but feel the tiniest embarrassed when we've found ourselves a little slow on the uptake regarding certain pieces of information.
Be it a random fact of trivia that everyone knows, or even realizing there's a reason your parents were trying to instill a life lesson in you.
Being hit by a ton of bricks might actually be a welcome relief to the embarrassment that will run through your body.
Redditor akumamatata8080 was curious to hear the many things people learned much later in life than they probably should have, leading them to ask:
"What did you learn embarrassingly late in life?"
It's Hard To Love Others If You Don't Love Yourself
"Trying to treat myself as I would others."
"The ol' reverse golden-rule."- kageroshajima
Hey, It Worked!
"My grandmother had a clock that would break if anyone touched or tried to move it."
"I always found that curious."
"Then some time in my 30s my wife and I were talking and it came up."
"I was wondering how they moved it out of their house after they passed."
"As I was explaining, 'I think it must have had some delicately balanced mechanism or something that would be disrupted if moved...'
" My wife's face made me quickly realize it was just a lie told to young me to keep my dirty clumsy hands off of it."
"Also, I'm an engineer."- P-eh-triot
Do We Ever Really Grow Up?
"There's no such thing as 'feeling like an adult'."
"I'm 34 and still forget I'm an adult sometimes lol."- scelestai
Hey, It's Not For Everyone...
"Riding a bike at 15."- Graehaus
Naturally Imposing
"That my height shapes how people perceive what I say."
"I'm a 6'4 male with a deep voice."
"I learned it at 40 when I had a boss who was 6'6."
"I was suddenly aware of my own height and the power position, looking up to him."
"I realized pretty much everyone is looking up at me, and I began smiling more and asking people questions about themselves to reduce the power implications of my height."- ClydePincusp
Easy To Get Tripped Up On Exotic Spellings
"How to say the last name Nguyen."- TD-Eagles
Though It Wouldn't Surprise Many If She Did...
"Martha Stewart does not own Martha's Vineyard...."- valhalla-at-your-grl
Shouldn't Be The Case... But Sadly Often Is...
"Hr is there to protect the company, not you."
"Hr is not your friend."- Puzzleheaded-Mood689
Just Focused On The Wrong Possibilities
"It never made sense to me that we would go under tables during an earthquake, because wouldn't the ground crack open?"
"The table wouldn't do anything then?"
"Wasn't until last year I realized that it was to stop debris from falling on us."
"Smh."- whats_yesterday
Easy To Get Tripped Up On Math...
"4% of 25 is the same as 25% of 4."- cdn_gooner
A Penny Saved...

"The importance of saving money or buying property early."- wetpickle_antichrist
Too Many People Need Reminding Of This Every Day...

"Who I am is more important than how I look."- Lazy-Thanks8244
Oral Hygiene Is Tougher Than You Think

"How to brush my teeth."

"I was super neglected as a child so that is something I've always struggled with and even after going to a dentist for 2 years and having exams every 4 months I only learned last month that you need to brush your gums."- HersheySquirtz2014·
"I learned that we're supposed to brush both sides of our teeth."
"The inner side needs to be brushed as well."
"I saw all of the commercials just showing them brushing the outer portion so I assumed that this is the way."- FaTes-EnD
Your Life Is Yours To Live!

"That I don't have to become a mother if I don't want to."- detective_kiara
Needless to say, should you find yourself making this realization in certain company, you might be met with jeers and laughter.
But as the saying goes, "slow and steady wins the race".
No one loves going to the doctor.
Een if we are merely going for a routine check-up, there's always the small chance that something might be majorly wrong.
Some people are so terrified of doctors and hospitals that it can sometimes literally take someone dragging them out the door, kicking and screaming, to get them to see a doctor.
Sometimes, when they arrive, they learn that had they waited even a minute longer, the consequences could have been dire.
Redditor catcrazylover was curious to hear stories from medical professionals of when patients cut it extremely close by waiting too long to see them, leading them to ask:
"Doctors and nurses of reddit what have been your 'WHY DIDN'T YOU COME IN SOONER!?' Moments?"
How Did They Even Walk?

"Imaging guy here."
"I have a million of these, I work with vascular patients and wounds."
"Had a guy whose foot was completely broken sideways at the ankle."
"He had it still wrapped from when he left the hospital."
"He would use the stumpy part to move around on his wheelchair and leave little blood sponge prints on the floor."
"Another guy with bad ankle and foot wounds decided to stop going to wound care, and was afraid to take the wraps off even after his foot started to stink."
"By the time I saw him his skin had kinda liquified."
"Earlier on in my career I saw a guy with necrotizing wounds to both legs that had eaten to muscle in multiple places below the knee."
"I asked him how long they looked like that and he said about two years."
"Next time I saw him he was bilateral above knee amp."
"Stump wounds."
"Just, Stump wounds."
"Take care of your feet people."
"If you're diabetic and can't feel the bumps and scrapes please check your feet regularly."- Pokejuffowup
Convenience Over Care
"Doctor here."
"Had a 65 year old dude who was diagnosed with lymphoma 8 months before we saw him."
"He lived an hour out of the city and didn't want to drive in for treatment so decided he wouldn't get treated at all and stayed on his little remote place in the country by himself."
"Essentially, because it didn't get treated, it spread along his skin and his neighbors called an ambulance when popping in on him."
"It had spread so far that it essentially went from his head to his knees."
"It had started to invade his eyes and mouth membranes."
"He couldn't drink and could barely see."
"His skin had started to slough off and he was so severely dehydrated because he was losing so much excess fluid from his open skin that we had to treat him like a severe burns patient and had plastics involvement."
"The consultant said if he had received treatment, there was a chance he could have recovered."
"Instead he died 3 weeks later."- kaloking
Leave It To The Professionals...
"Former medic here."
"Called to a patient who had cut their leg while chopping wood about a week prior and now it was really itchy."
"Old gentleman, didn't drive, lived alone."
"Got to his house, unwrapped the ungodly swollen leg to find that he'd tried to superglue the wound closed and maggots had commenced to growing inside."
"The itching he was feeling was the writhing maggots under his skin."- LillyPasta
No Pair Of Shoes Is Worth This...
"Ok, I'm not a doctor."
"I'm the idiot who didn't come in sooner."
"When I was a teenager, I thought Converse were the sh*t, even though the pair I bought were pretty cramped in the toe I used them all the time for PE."
"Here is where things started to go wrong."
"I started getting an ingrown toenail and instead of taking care of it, I just try to cut the nail out and end up with this puffy red angry shooting pain in my toe."
"Then I notice some wetness in my shoe."
"It's puss."
"What do I do?"
"Buy a new pack of socks for the next two weeks."
'Week two, I wake up and my foot is on FIRE."
"I look and it was half red, half purple and puffy to the touch."
"I go in to urgent care with my mom, who I don't show her the foot just that I think I need it looked at."
"Doc comes in."
"'Yea, I'll take a look but we don't do ingrown toenail extractions, I'm sure it's not that bad'."
"I take off my shoe."
"The smell."
"My mom turned white and had to sit down as she fell into a literal litany of nonstop prayer."
"Doctor says: 'That is the most infected thing I've seen in the last ten years."
"'I'll grab the kit, we need to get this toenail out and put you on serious antibiotics NOW'."
"DON'T F*CK AROUND WITH INGROWN TOENAILS."- footinmymouth
Some People Can't Overcome Their Fears

"ER PA here."
"The worst I ever saw was a man in his 50's who was an alcoholic and had anxiety problems who was brought in by his neighbors for a 'facial infection'."
"Turned he had squamous cell skin cancer that made the left side of his face look like the Batman villain two face."
"The ct of his face and neck revealed that it had spread into his lymph nodes and mandible."
"The skin on his face was literally sloughing off as I spoke with him and the smell was absolutely horrible, and I smell terrible things all the time."
"I have never almost vomited in a room except for him just due to the smell."
"I asked him why he waited and he said he was just terrified of doctors and hospitals and I believe him."
"He was extremely anxious the entire time he was in our ED."
"His neighbors were saints, they said they had been trying to get him to the hospital for months but he wouldn't come in."
"We transferred him to a tertiary hospital with ENT and cancer specialists."
"When I checked his chart a few days later they basically said he was terminal."- Cybariss
It's never easy to be on the receiving end of bad news.
Especially when it comes from a doctor.
But neglecting to see a doctor, because you're afraid of what they might say or need to do, will only make the bad news you think they have even worse.
The support of loved ones or friends can make the trip that much easier.
When students arrive late for class, teachers hear any number of excuses.
These range from the believable, such as being caught in traffic or illness, to the truly unbelievable.
So unbelievable, in fact, that teachers likely won't be able to help but roll their eyes at how ridiculous their excuse was.
Until they find themselves biting their tongue when against the odds, the far-fetched excuse turned out to be true.
Redditor MineCraftPlayer48 was eager to hear the wildest excuses teachers heard from their students which eventually turned out to be true, leading them to ask:

"Teachers of Reddit, what was the best excuse for being late that turned out to be true?"
Why Would Someone Lie About This?

"Hmmm, I had a student whose father had died and had not done any homework or prep for the geography class."
"From what I heard the teacher scolded him for not doing so, but the student didn't want to say anything, presumably sensitive issue, so his best friend shouted at the teacher 'DONT YOU HAVE ANY SHAME, HIS FATHER DIED LAST NIGHT' and the teacher said 'I don't care', there was an audible gasp and I was in the next room."
"Needless to say that teacher is no longer employed here."- 19you1
Sad But True.
"She had to take her sister to school and drive her mom to rehab."
"She was always late to class because her mom just wanted to sleep in."
"Problem was, if the mom was late or did not go she would have violated her probation and gone to prison."
"I never marked her late."
"If she missed anything important she could come in at lunch or after school to make it up."- Rm156
But They Still Made It!

"Student here, I headed into school early to get some studying done in the library before my night class."
"I was one exit away when I was caught in a 3 car accident."
"Most of the expressway afterwards was gridlock with only one lane left open."
"I did eventually make it into my lab class 15 minutes late, with a few scrapes and bruises."
"My professors reaction was simply 'Oh that was you!'"- AlienCowAbduction
Where To Even Begin?...

"Not a student, but one of my Teaching Assistants when I ran a pre-school in West Philly."
"'Sorry I missed yesterday, my friend shot my mom'."
"Naturally, I'm a little speechless."
"'Oh no it's ok, he was AIMING FOR SOMEONE ELSE'."- Scoutnjw
Yep, You Heard That Correctly
"I was one of about 20 kids who were late to school."
"We showed up at the school office as a group and when questioned why we were late, we said 'the school bus blew up'."
"They questioned 'ao the engine blew up'."
"The kids 'no, the whole bus, in flames. It blew up'."
"There was much conference between the teachers, all of them thinking we embellished the story."
"Next thing you know, one of the admin staff has the news website open, very obvious image of an entire bus on fire with a bunch of kids in our school uniform standing in front of it."
"Our late slip for class read 'school bus blew up'."- AusPB90
Caring Is The Sign Of A Great Teacher

"Former student here."
"'Sorry, boss, my stepdad tried to kill us last night and I had to deal with the cops'."
"Professor just looked at me for a moment and said 'dude do you want to like, go grab a drink and talk about this after class?'"
"Man, my English prof was a bro when I was in college."- DoughnutMcCoy
Biking Under The Influence?

"Told me he got pulled over by the cops for wobbly driving on his bike and they thought he was drunk."
"Turned out he was just dodging all the slugs on the street."- Fortisvol
Peter Griffin Can Relate
"A guy in my college class missed class one day."
"The next day he came in with his eye covered up and medical paperwork in hand."
"Apparently he got pecked in the eye by a chicken."- BrrToe
Highway Robbery!
"School sporting event."
"Kid on our team was late because someone stole his windshield wipers and it was snowing out."
"Kept having to pull over to the side of the road and wipe off his windshield."- wrstlr3232
All The Proof They Needed...
"Not teacher, but pupil."
"I was in a car crash on my way to school."
"About 5 cars involved because some jerk decided to overtake us since we slowed down coming to a turn."
"So a trip to the hospital to get checked, and then school 3 hours late."
"I had small cuts all over my face from glass flying everywhere and had a really sore shoulder, but my teachers wouldn't believe me until police showed up because they forgot to get a statement from me."
"Apparently some of the other involved people died and the jerk got 8 years in prison."- jogfx
No doubt, some students will go to almost absurdly great lengths to get out of being in trouble.
After reading some of these stories, however, maybe teachers will err on the side of believing their students.
For who knows, maybe the dog actually did eat their homework...
Who hasn't had a moment when they learned what they thought was a revelatory piece of information, ran to share it with their friends, and were then greeted by a barrage of stone faces?
Owing to the fact that what we only just learned a few minutes ago, was apparently common knowledge.
These include your favorite movie star was in fact the offspring of another movie star, what gelatin is actually made of, or little tricks and strategies which make certain experiences so much more pleasurable.
For no particular reason, some people learn these things far later than just about everyone else.
Redditor Big_Piccolo_8369 was curious to learn which bits of common knowledge people were late to the party in knowing, leading them to ask:
"What is common knowledge that you found out way too late?"
Strategic Planning
"Always eat before shopping at Costco."- mtl_jim
Sometimes Silence Is Golden
"Just because I hold an opinion on something doesn't mean that I need to share it."
"I spent WAY too much of my early adulthood inserting my viewpoint into discussions that I wasn't really a part of."- xjuggernaughtx
How To Hold People Accountable
"Always get it in writing"- GKnives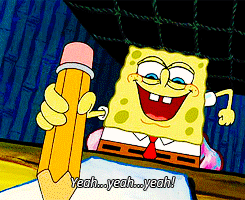 take notes GIF
Giphy
How To Keep Friendships Strong
"Simply asking 'how are you' once in awhile is all it takes to not fall apart from old friends."- a_burdie_from_hell
Know Your Worth
"Hard work isn't always the answer."
"When I worked a minimum wage job, I would work hard and not take breaks, so a great job, and always finish early."
"I just then got told to pick up the slack for the employees who spent their time goofing off."
"Never got a promotion, raise, or even a 'hey, good job'."- Disco-Onion
"I learned a couple things from previous employers."
"1: Do Not Count on the Company to care."
"I worked for McDonald's and the franchise I worked for didn't care what they did to me."
"My manager literally told me to my face that she didn't know what happened when I my arm got smashed in the fry hopper mind you she was sitting there watching me and failed to deactivate the machine."
"I learned not only that I don't matter to the company but also to make sure that machines I use are off regardless if someone tells me they are."
"2: Life is short, don't kill yourself for a company that will replace you the second you drop dead."
"I learned this after destroying my back, suffering a concussion, developing ulcers and anxiety all from over working myself to the point where I couldn't function safely and my health declined."- chibicat_25
Think Twice Before Lending Money

"That when people ask to borrow money especially if it's a friend or family just expect to never see it again."- Different-Chest-5716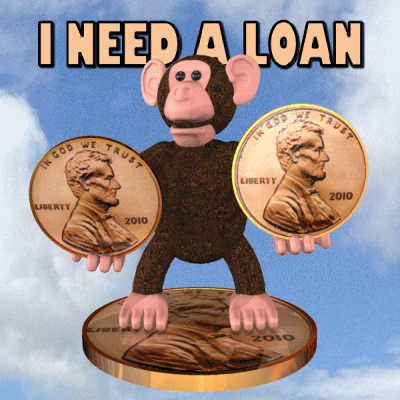 Loan Borrow GIF
Giphy
Spotting Charlatans
"Being well-educated in one area doesn't mean that a person can't be a total idiot in other areas."- Red-belliedOrator
Never Make Decisions When Angry

"'Every action made in anger ends in sorrow'."
"An attorney, when I was 24."- yours121110
"Don't make permanent decisions based on temporary feelings."- Yoschnitzel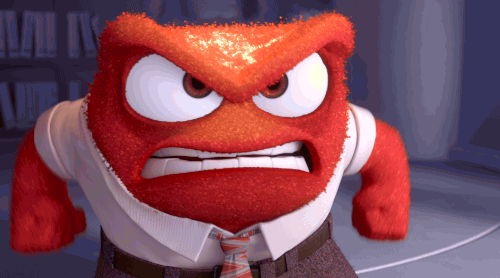 Angry Inside Out GIF by Disney Pixar
Giphy
The Importance Of Sleep
"Going too long without sleep can impair your ability to drive the same way as drinking too much alcohol."- SuvenPan
It Takes Time To Learn

"That common knowledge never comes early."- CardiologistLower817
Not Everyone Gets What They Deserve...
"Working hard won't get you a promotion, doing average or mediocre work and being likeable/popular will."- NeuronNetworks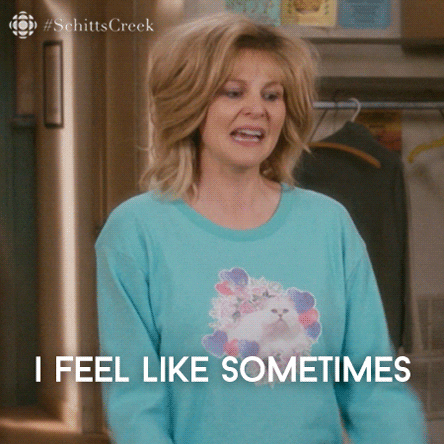 Ignoring Me Schitts Creek GIF by CBC
Giphy
Can't Be Too Literal Minded

"Several doesn't mean 7 of something."- Zenkir32
Make Sure You Eat Enough
"Calorie Deficit."- Thx-rese
Not As Similar As You Might Think
"I had supposed that apples and pears are varieties of one species."
"In middle age I happened to learn that they are not even the same genus."- lazydog60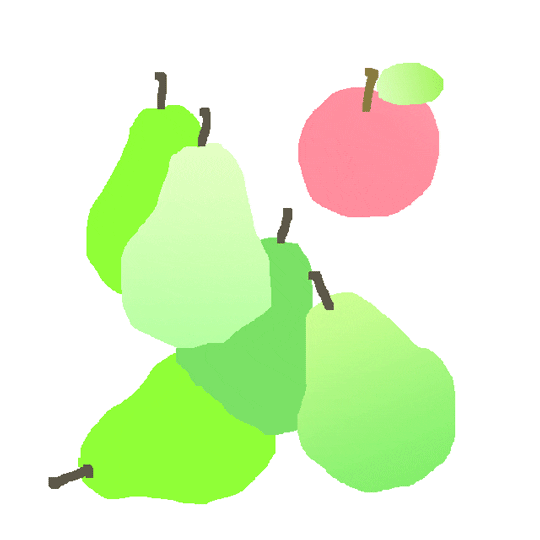 pears GIF by jjjjjohn
Giphy
Safety First!
"Staring at the sun, looking directly as eclipses, and looking at the sun through a magnifying glass does not instantly make you blind, it takes time."
"I always thought it was instant and that I could just look away before I went completely blind."
"I only found out that wasn't true when I was 19."
"Now my eyesight has been progressively worsening for years."- ivegonegaga
All Past Mistakes Can Be Fixed
"'It's NEVER too late to do the right thing, to take the right decision'."- TheSuperPREDATOR
An Optical Illusion
"The claw marks on a Monster energy drink form the letter M."- DancingDick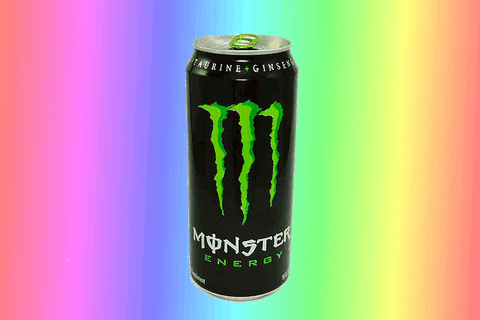 monster energy rainbow GIF
Giphy
Basic Hygeine!
"You have to wash anything you drink out of, even if it's just a water bottle."- laurenmela
We're all bound to be looked down upon every now and then for just learning something everyone else already knows.
Though always remember, the wisest ones are those who never want to stop learning.