"Reddit user TheGasMove asked: 'What has a parent said to you that made you go wtf?'"
Just because someone is an adult or a parent doesn't mean crazy things can't fall out of their mouths every so often.
Sometimes parents say the darndest things.
That's why we should always have a pen or a recording device at the ready.
I suggest the phone.
Just wear fitted tees with pockets and hit record.
You have know idea how much having receipts will pay off mentally later.
Redditor TheGasMove wanted to hear about what things parents have said to their kids that left kids SHOOKETH, so they asked:
"What has a parent said to you that made you go WTF?"
The amount of things my mother has said to me that has left me gobsmacked is endless.
I should've kept a journal.
Comedy gold.
The Proof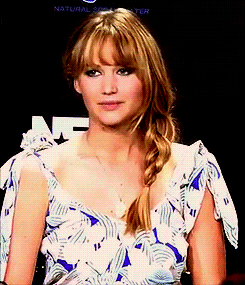 Jennifer Lawrence Reaction GIF
Giphy
"After I told my mother that I didn't open up to her or my dad because I didn't trust them with my emotions, she started screaming that she hated me. Like, girl, this is exactly why I don't tell you things 😂."
LandPiranha63
Lessons Learned
"My mom told me that women pooped babies out of their butt. I believed this until I was 12 or 13. Boy, I got laughed at when I used this as my answer when asked in Sex Ed."
Eastern-Operation275
"I (27 F) have divorced parents and my mom always taught me the proper anatomy for things and that it's nothing shameful. On the other end, one day when I was at my dad's, a stray cat gave birth on his porch, and my stepsisters (same age) told my half-sister that it was coming out of the cat's butt, and I was like dude what? I questioned them, and they gave me scornful looks like I just said something offensive. LOL."
SpaceTimeBurrito
SURPRISE!!!
"A few months ago I had gone to do a surprise visit to my grandparents on my dad's side. While I was driving up their property I saw them walking in their groceries and witnessed seeing my dad for the first time. I had never met my dad in my life but knew my grandparents."
"I walked up and greeted my grandmother and she ushered me over to talk to my father. As I went to greet him this dude threw his hood on and jumped in his truck and locked the doors and said no words to me. Never in my life have I witnessed a grown man run away like that."
Dabtoker3000
Facts...
"My father once told me that between my brother and I, I was his favorite. This caught me off guard because I thought parents weren't supposed to have favorites."
fun_Dip_fan
"My dad once told me I'm not his favorite. So I told him he's not my favorite either. Proceeded to get angry."
Honest_Math_7760
"It's problematic to share with your kids that you have a favorite."
LackEfficient7867
Bald Choices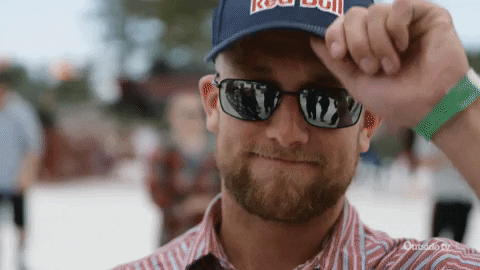 Regret No GIF by Outside TV
Giphy
"I shaved my head at 21 and kept that hairstyle for the last 28 years. My dad walked into my room when I was 26 and asked me for a comb! He looked at me, thought about it for a second, and laughed. RIP dad. I miss you."
Content-Damage8406
It's my hair. I'll do what I want to.
That's the kid's motto.
Adults not so much.
At least that was my experience.
Why Bother?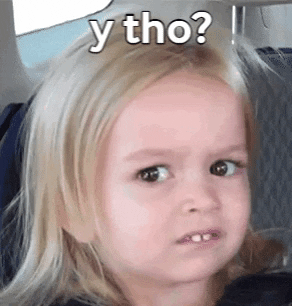 Ytho GIF
Giphy
"When I called my mother to find out a good time of year to visit her she said, 'What for?'"
Space_T0ilet
Sure Papa Joe!
"Wasn't my parents but my Grandpa."
"'Josh can you take me to see Marge?' Marge was his long-time girlfriend who had Alzheimer's. My GP was in his 70s at the time and we took away his car because he was a dangerous man behind the wheel, to say the least. 'Sure Papa Joe!' That or PJoe was his nickname."
"Drive him to the place Marge was cared for at. Stop at the front and ask 'How long until I come back?' He replied 'Give me an hour. That should be long enough for us to have sex.' I start crying laughing and he leaves with a giant smirk. I could never look at him again without thinking or saying 'Almost 80 and still getting after it, WTF!"
ackbosh
The Joker
"Oof. I hadn't talked to my dad in 15 years. I decided to reach out (for certain reasons and not to restart a relationship). He asked if he could ask me about my life. I let him. I told him, among other things, I was in a wonderful relationship with a terrific gal."
"'Is this a real relationship or like the girlfriends I had when I was with your mother.'"
"I was equally glad I disowned him 15 years ago, disappointed a man and a father would speak like that to his estranged son, and angry that he was the father I was born to. He is just one big joke to me."
Silence-brothers
Chop Chop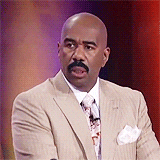 Steve Harvey Reaction GIF
Giphy
"I would often visit the kitchen to watch how my mother cooks. One day when my father saw me coming out of the kitchen, he said 'You keep visiting the kitchen, your penis and testicles are gonna fall off. That's how girls are made." Context: I was 7 when he said that to me and we are a Korean family."
DeepSleepr
Learning to cook, is a great survival skill.
More dads need to get onboard with that.
Reddit user Don_Pickleball asked: 'What is a word that exists in your native language that is sorely missed in English?'
The great thing about foreign languages is that each language has its own expressions and words that don't necessarily have translations in other languages.
My mother tongue is an Indian language called Telugu.
In Telugu, we have several words and phrases that don't exist in English, even though I wish they did.
One example is the word 'gaadida guddu.' Literally, it means 'a donkey's egg,' but the word is usually used to denote nonsense.
Essentially, when someone says, 'gaadida guddu,' they are saying something is 'as believable as a donkey's egg' (which means it's unbelievable since donkeys don't lay eggs)!
Redditors know lots of words and phrases in foreign languages that don't exist in English and are eager to share.
It all started when Redditor Don_Pickleball asked:
"What is a word that exists in your native language that is sorely missed in English?"
A Feeling
"In German we have the word 'Geborgenheit' which describes a very specific feeling of feeling cozy and safe and protected. Like you would feel when you're around loved ones sitting around a fire or when the person you love holds you under the warm covers when it's raining outside. I tried to explain this to someone the other day and when we googled the translation- it came up with 'cozyness' which really doesn't pay justice to what it actually means."
– Else1
""Saudade" it has a similar meaning to "miss you" but we have a direct translation for that "senti sua falta", saudade has more of an emotional feel to it, it's really hard to explain, it's deeper than simply missing someone Btw I'm Brazilian so the language is Portuguese"
– peddy_D
"Gigil? It's when something's so cute you get this sort of feeling of violence? I don't think I'm explaining it right. Kilig is also a similar feeling, but that one is for love; something's so romantic it gives you goosebumps? Or makes you giddy."
– ClickGrayson
Expanding My Vocabulary
"And we have "verschlimmbessern" if you try to fix something but actually make it worse than it was before."
– Chili919
"I need this word in my life."
"Send help...."
– elmonstro12345
Categories
"I miss roles in friendship distinguished in Polish. "Kolega" is a friend who you like spending time with. Partying or chilling. You socialise and have a good time. "Przyjaciel" is a friend whom you don't need to keep in touch or have a good time. But when some bad thing is happening, you know you can call him."
– CodNo503
Similar Words, Different Meanings
"I remember being in Prague and seeing something along the lines of "Pozor, Polizia voruye" which meant 'attention, the police is looking' but in Russian/Ukrainian it sounds exactly like you'd say 'Shame, the police is stealing'"
– SignificantAssociate
""Bom dia" means good morning in your language."
""Bom dia" means bomb him in mine."
"We are not the same."
– borazine
A Beautiful Sight
"There is a Japanese term "Komorebi", for which no English translation exists. It roughly translates as "the scattered light that filters through when sunlight shines through trees.""
"I love how some languages are able to describe such beautiful moments in life."
– tipsy_jana
​Grateful For Existence
"Backpfeifengesicht. "A face in need of a fist""
"I'm not a violent person but I appreciate that this word exists."
– No_Tamanegi
I've Felt That!
"Definitely not my native language, but I love --"
""Kuchisabishii" is a Japanese term which directly translates to 'lonely mouth; when you're not hungry, but you eat because your mouth is lonely."
– MOS95B
The Right Clothes
"Kalsarikännit in Finnish. Literally "underwear drunk" , or more spesifically, "long john drunk.""
"Meaning deliberately getting drunk alone at home in your underpants with zero plans of meeting anyone or going out. I think other nations do this as well, but don't have a word for it."

"Delightfully relaxing and therapeutic at times, slightly concerning if done excessively."
"At best a wonderful opportunity to touch base with your self, your life and your deepest thoughts and feelings. And/or watch that one cheesy comedy from 1992 you love but can't get any of your friends to watch with you because they have standards."
"At worst you wake up to an unholy mess accompanied by a killer headache, cheese all over the bed, cryptic messages on ripped up pieces of pizza box cardboard written by you to you all over the kitchen, and have nobody to blame than yourself."
"I've seen it translated somewhere as "pants drunk", but actual pants are much too fancy attire for this. For full experience you need to wear your most comfortable, decades old long johns that have holes and a weird stain that somehow never comes off in the wash."
– Fit_Share_6147
I Want To Say It!
"My native language is a Native American language called Comanche and isn't a written language but the word sounds like "chaw-tamaw-tey-quat" and it basically is a socially acceptable way to say "I'm done speaking.""
– SCP-33005
"That's fantastic, I'd get so much use out of that."
– HeidiKrups
Baby Bear
"Lagom (swedish)"
"It means not bad, and not too good. Just an average between. A very neutral word."
"For example, when you wash your hands, the water should be lagom hot. Not cold, not scalding hot. Just lagom."
– Live_Rock3302
Who Doesn't Do This?
"Japanese has loads of words that require entire sentences to explain in English. My favorite of all time is tachiyomi, which means "standing at a newsstand reading something without any intention of paying for it.""
– the2belo
I do this all the time, with novels at the bookstore.
Nice to know there's a word for it in some language!
Kids can be cruel.
We tend to be taught way too late just how much gravity words carry.
And kids who taunt others turn into adults who taunt others or become vicious adult bullies.
Making fun of someone is never okay.
But some insults make little to no sense.
Some people will come up with ammunition to throw at others that is so off the wall that you have to laugh before you cry.
Redditor lionprincesslioness wanted to hear about the idiotic reasons people have been taunted by others, so they asked:
"What is the dumbest thing somebody has made fun of you for?"
I was made fun of for everything.
I lost track of it all.
I've moved on.
That's why my therapist has a beach house.
Horrible Kids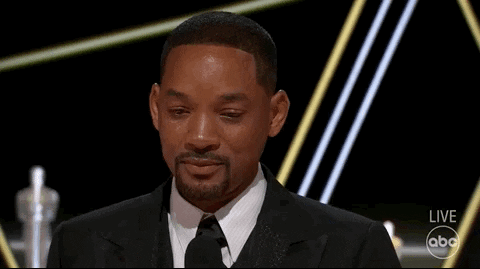 Will Smith Smh GIF by The Academy Awards
Giphy
"My mom being dead... I was 13."
eminva02
"That sucks on both counts. I hope you're doing great now and they're not."
thefragileapparatus

A Real Man
"My husband got made fun of because he takes care of his kids. Bunch of older guys making fun because my husband changed diapers."
babylightgirl
"I just became a father and I can't imagine not changing my baby's diapers, rocking her to sleep, and being around her every day. A man who makes fun of another man for taking diligent care of his kids is just insecure about his own manhood and has horribly suppressed childhood memories of not being loved and hugged enough."
ATastyPickle
"I changed diapers on my girls, I also talk to them about puberty and breasts and menstruation, I'm their f**king dad and that's what I choose to do."
omac4552
Offended
"I'm in college, I wrote a paper about how my parents met and got married. (Met in a bar, eloped 6 months later). A super religious lady in my class got offended and complained to the teacher that I was promoting non-Christian values and sinning. I defended myself by saying I was promoting love, that's all, and it comes in different shapes and sizes, time frames, etc. The teacher stood up for me and told her college might not be her thing if she gets so easily offended. My parents will celebrate their 42nd wedding anniversary in less than 2 weeks."
​realRavenbell
Give it a Comeback
"Some bald guy tried to make a joke about me having a big forehead. I told him, 'At least my forehead stops somewhere.'"
RandomUsername420
"That's a great comeback. This annoying bald guy I know always makes fun of my weight (and other women's weight). He's a boomer, but it's some ancient form of begging."
"One time I got fed up cause he said 'Hey, are you pregnant again?' when I was obviously just having a fatter moment and I said, 'No, are you still bald or did you find a cure?' He got so sulky and quiet after that. It's not my proudest moment cause I wouldn't normally dream of mocking someone's appearance but I just felt great cause he sucks and he needs to be taken down a few notches."
Latke_Kid
Toughen Up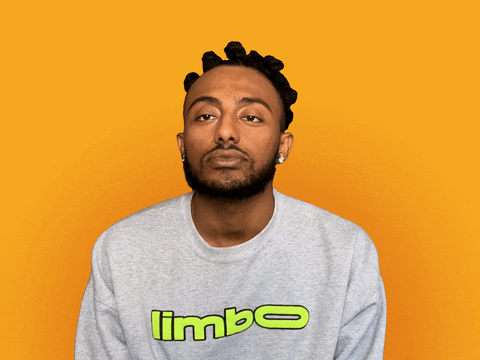 Oh No Facepalm GIF by Aminé
Giphy
"Was once told by my drunk brother that I wasn't tough enough because I had never been to jail. I told him I was never dumb enough to go to jail. He was arrogant when he drank, RIP."
Cold-Committee-7719
Some siblings really don't know when to quit!
It's hard when you can't escape the demons.
Faded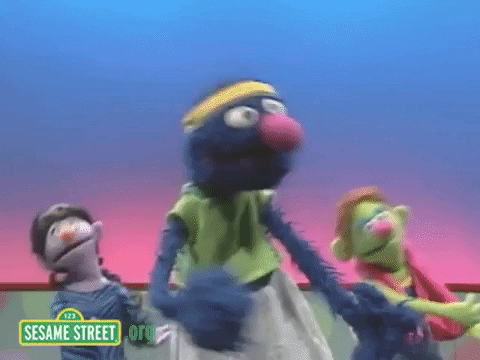 Workout Working Out GIF by Sesame Street
Giphy
"My gym clothes in middle school. We all literally had the same exact shorts and shirt, women included. It was just green basketball shorts and a gray shirt, and one of my fellow students called me out one day because the writing on the shirt was faded (the school name was plastered on there)."
jmizzle2022
But it's true...
"In high school, I did a presentation about the bubonic plague. In the end, I mentioned it has not been totally eradicated, and there are still occasional cases in the US."
"This was followed by laughter from everyone including my teacher. But like, it really still exists and has not been eradicated."
Nielas_Aran_76
"Same thing happened to me when a kid gave a presentation on different types of energy sources. I asked if they looked up anything about nuclear power plants because I was genuinely curious about those. I never really hear much about them. The kid gave me a weird look and said those don't exist anymore and the teacher and the kid both smirked like I was stupid but nuclear power plant's definitely still exist and are in operation all over the world."
Alliserious
School Days
"I got laughed at the first day I wore glasses to school (4th grade). Being a pretty sensitive boy, after that I would take them off after I left the house for school, and never wore them at school again. I managed to convince my parents to let me get contact lenses when I was in 7th grade."
"I got braces in 6th grade, and once, when caught goofing around, my teacher threatened to paddle me 'so hard the metal would fly out of my mouth.' I told my parents about that, and I think my mom called the principal. But this was in 1971 or '72, so nothing became of it."
trobinson999
Lunch Hour
"I was just thinking about this the other day when I was making my kid lunch: back when I was little my mom would cut my sandwiches in half and some kids made fun of me for it. They said I was poor and the reason my mom cut my sandwich in half was so I could take half home for dinner. S**t doesn't even make sense but kids are effing stupid and will make fun of each other for anything."
PunchBeard
WTF?!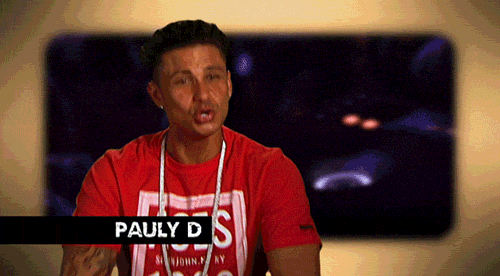 twinning pauly d GIF
Giphy
"When I was in high school, apparently being a twin was 'gay'. To the point, that a dude fought me over it."
cosmoboy
Why would a person make fun of a twin?
Some people have no life whatsoever.
The word gay, which was often used to describe moments that were joyous or lighthearted and carefree, has evolved considerably.
In modern usage, the word "gay" colloquially refers to homosexual men, but it can also be used in a demeaning way typically drawn from LGBTQ stereotypes of men behaving or appearing in a flamboyant manner.

Curious to hear how strangers online experienced how the word was used, Redditor Infrared-masochism asked:

"What's the weirdest thing you've been told not to do because it's 'Gay?'"
Interests in certain hobbies are apparently a dead giveaway of queerness.

Oh, Snap!
"I took up photography a few years back and my friends asked me to photograph their wedding. I did it and even made them a slideshow with nice music because I wanted to try it out. I showed it to them and my buddy said it was gay. He called his own wedding photos gay."
– livinalieontimna

Repeat Offender
"A few things I've been called gay for doing:
Reading
Using an umbrella
Wearing a sweater
Not knowing how to play any songs by Stevie Ray Vaughn on the guitar at age 15
Yawning
'Wearing a shirt with another man's name on it' (it was a hockey jersey with a player's name on it and I was 12)
Just to name a few off the top of my head!"

– PoisonLenny37

Way With Words
"The funny (not funny) thing too was it was when I was in grade 4 and it was the student teacher who said it. We did an annual trip to a water park in June every year before the end of the school year. I had a broken arm that year so on the way out to the bus I ran back to the room and grabbed a book and as I was walking out he was like 'a book? You're gonna spend the day READING?' and I was like 'well, broken arm, ya know?' And he was like 'pretty gay, dude, pretty gay!'"
– PoisonLenny37
With A Dreamy Far Off Look...
"I didn't know my Dad was your teacher, holy sh*t. Well at least you got it lucky, as someone who still carries around a book with him to this very day, Dad used to call me a gay for reading just about everywhere all the time. 'you're so busy with your face in a book all the time. I'm so disappointed in you, Son. I brought extra condoms down with me because I thought you'd be a chip off the old block taking virginity." - My Dad on the common area at the hotel we were staying at on vacation when I was 13 years old."
– byehavefun

Kitchen Kween
"Cooking. Umm, I have to feed myself and I'd prefer fresh, nutritious meals that don't require unhealthy takeaway and cost a fortune."
– bruh_wut69

Observing these normal types of behavior had skeptics convinced of their suspicions.
​Squeaky Clean
"My Dad used to tell my brothers not to wash thier hair so much.or they would 'turn gay'."
– ineedatinylama
"Real men can fry a steak with the grease in their hair 👌"
– LionToTheSlaughter99
Cat Gender
"I was taken aside by my deeply concerned and shocked friend and was told 'you know that's a MALE cat you're stroking?' I was astonished."
– jim_jiminy
The Stigma Of Kindness

"Being kind to others."
"Excuse me, wasn't aware that I had to burp and fart right in your face to state that I'm a straight guy."
– Lumbertech
"I've heard this one many times. Apparently basic human decency is in such short supply these days that the idea that it could come from a straight person is inconceivable."
– thequietthingsthat

Ear Candy
"Literally just happened about 5 minutes ago. Listening to music at work, Cindy Lauper's 'Time After Time' came on. Co-worker walked by and informed me how gay I looked sitting at my desk listening to that song."
– Bypolur

There is a straight way and a gay way to examine your body parts.
Not-So-Cute Cuticle Check
"Apparently I passed a straight guy test (back in the 90s) when I looked at my nails palm up with my fingers curled in vs palm down with my fingers out straight."
– Humble_Nobody2884

"Had a friend who said he had weird bumps coming up on his skin so i suggested he go to the dermatologist. He said only women do that. Alright man, good luck…"
– mrboondoggle
In elementary school, a couple of my classmates asked me to check my shoe because I stepped on gum.
I bent my right leg behind me and looked over my shoulder to inspect the sole of my shoe, which turned out to be devoid of any of the suspected gooey substance.
The two yahoos howled hysterically and said the way I checked my shoe was soooo gay, and that therefore, I must be."
Apparently, straight dudes would inspect the bottom of the shoe by lifting their feet up in front of them and inverting their ankles upward.
Gee... how did they know?

Now that everyone has access to the internet, it's a lot easier to learn a bunch of stuff ... about a bunch of stuff.
But some people take great delight in deep dives on Wikipedia, and that can lead to a lot of completely random knowledge.
Redditor majdi105 asked:
"What is a completely random fact?"
Blue Blood
"Octopi have blue blood. This is due to their blood containing copper, as opposed to human blood, which contains iron."
"Additionally, as I know someone will bring it up, there are actually multiple correct ways to pluralize octopus. Octopi originates from the Latin pluralization, octopodes originates from the Greek pluralization, and octopuses uses the standard English pluralization."
- ultrasquid9
Fun With Weights And Measures
"A one-pound mixture of U.S. dimes, quarters, and half-dollars will always have a face value of $20, no matter the ratio of dimes to quarters to half-dollars."
- ScottRiqui
"I want to test this but if I go to the bank and ask for a pound of dimes, a pound of quarters, and a pound of half dollars and they don't give it to me in canvas bags with dollar signs on them I'm gonna be real disappointed."
- wandering_ones
"Math checks out. Half dollar is 11.340 g. A quarter is 5.670 g (half the weight and value of a half dollar). A dime is 2.268 g (one-fifth the weight and value of a half dollar). So this isn't unique to $20, but actually any amount of money."
- sputnik1288
This Is Why English Is Hard
"All the C's in 'Pacific Ocean' are pronounced differently."
- Xuntosub
"Love this one, think about it every time I see the words written somewhere"
- taken_us3rname
Heh...Poop
"When you say the word "poop" your lips do the same thing your bottyhole does when you go poop...there. there's a random fact"
- Slay9402
Dictionaries Are Descriptive, Not Prescriptive
"Dictionaries add words not because of worthiness but because of vernacular. If people use the word, then people need to have a way to look it up. It doesn't matter if you like the word 'crunk' or not"
- typesett
"That word sounds pretty cromulent to me"
- Gaskii
"The comment embiggened my knowledge."
- MacduffFifesNo1Thane
No More Beeps
"Press and hold the # 2 button for about three or four seconds on your microwave to silence the beeping noise. Press and hold it again to turn the noise back on. Works on most microwave ovens. Works like a mute button."
- wyoflyboy68
That's A Lot Of Consonants
"Knightsbridge is the only station on the London Underground to contain six consecutive consonants in its name."
- beeteedee
The Shape Is Important
"Manhole covers are round so they don't fall in the hole."
- hobanwash1
"They're also not the only shape that has that property. A Reuleaux triangle can't fall in."
- davesoverhere
We Were Lied To
​"1 horse has about 15 horsepower"
- Businessmoney123
Runways
"Airport runways are numbered based on the magnetic direction they face, rounded to the nearest tenth. Over time as earth's magnetic field shifts they occasionally have to renumber a runway."
- WakeMeForSourPatch
"Yep and when there's 2 runways that are parallel like at LAX or SFO you end up with something like 28L and 28R for runway 28 Left and Right"
- arent_you_hungry
Science Is Awesome
"if you burn steel wool it gets heavier"
- Josef_45
"Because it's reacting with the oxygen in the air and the resulting oxide includes the mass of oxygen?"
- didijxk
"And you can light it .... with a 9volt battery, even when wet."
- therealtidbits
Not Quite A Rattle
"rattlesnake tails don't actually have anything in them. They're segmented loosely, so the entire thing just kinda flops around. what you're hearing is the individual segments banging into each other."
- FireInHisBlood
What's In A Name?
"The actual name for a butt crack is 'intergluteal cleft.'"
- Gerbilflange
"This would be a kick-ass rock band name."
- Evening_Dress5743
Mountain Facts
"The Appalachian Mountains and the Scottish Highlands are part of the same mountain chain."
- beanomly
"The Appalachian Mountains are older than the rings of Saturn. A lot older."
- Carbon_McCoy
We're Bad At Naming Things
"A mountain chicken is not a chicken. It's a type of frog."
- drywall_punching
Do you have a friend who is a fount of seemingly random knowledge, or are you the fact friend?