Life is really tough right now.
It's never been easy, but the world is such a disaster, it's really hard to have faith in humanity.
We need to help one another.
And often times the greatest help comes from a complete stranger.
We all leave an imprint on one another, good or bad.
Some leave a more permanent one than others.
Redditor nyxflare wanted to talk about the people from our lives that left a lasting impression. They asked:
"Who is one stranger you still remember?"
So who here still depends on the kindness of strangers?
1986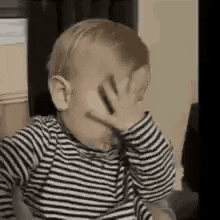 Baby Facepalm GIF by MOODMAN
Giphy
"I was leaving the hospital in 1986 with my husband and newborn. A lady in the elevator admired the baby and then looked at us and said, 'be good to each other.' We weren't."
potato_bod_mom
Pay it Forward
"When I was 18 I was at McDonalds trying to get breakfast for all the guys from work, I came up like 5 bucks short and this old guy paid the difference and said 'you'll have to help somebody out someday too.' So now whenever I get the chance to do something like that for someone that's what I say. I hope the cycle makes it back to that guy."
hockeybag7
Thank You!!
"One day I woke up and had a headache. And that headache lasted every day for 2 years. I saw every doctor I could and tried every diet I could. No answers. My quality of life was non-existent and I was on the cusp of losing my job. I was at a restaurant with my mom, I was on one of my specialty diets that was supposed to help with headaches (spoilers, it wasn't)."
"I asked the waitress what was in the salad dressing. She asked 'I know it's none of my business, but can I ask why"' A short conversation later, she mentioned a doctor that worked specifically for people dealing with mold toxicity, otherwise known as MYCOTOXICOSIS."
"That waitress saved my life that day and I don't even remember her name. This was in Superior, Colorado at the now closed CB&Potts. If you happen to read this, you have no idea how grateful my family and I are to have run into you that day. Thank you."
thisendup76
Thanks Sweet Lady
"I had a person like this when I was a kid and I left my wallet next to a vending machine at the mall and when I came back it was gone. I lost a whole 7 dollars and I was devastated. This sweet little old lady saw me having a melt down and I was freaking out about how my parents were going to kill me and this lady legit gave me a 20."
"To an 8 year old who gets 2$ allowance per week a 20 was like getting handed 300$ as an adult. I hope it came back around for her too. Since this was in 1997 and she was probably 70 I don't think she would still be alive today."
mikee8989
Eat Up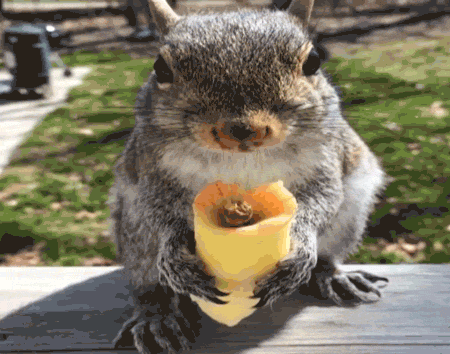 Hungry Food GIF by America's Funniest Home Videos
Giphy
"The Sikh man I met on a flight from god-knows-where to London who invited me to their temple to eat for free."
EbonicalHillbilly
I'm amazed. There are good people in the world. Still jaded.
Thank you stranger...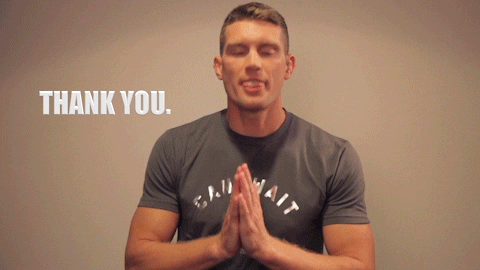 Ufc 205 Thank You GIF by UFC
Giphy
"My anxiety was at it's peak and I was walking home from school. Then someone came up to me and just started talking to be like I was a normal person."
"Social skills were @ss, but he didn't seem to care. Gave me the confidence I needed to start doing the same and helping others who were lonely. Thank you, stranger. It was because of him that I was able to help others get out of their Social awkwardness."
p1tch-dark__
Freezing
"It was around February 2016 and the city got hit with a massive snow storm, I remember waiting at the bus stop with a mother and her child in a stroller. The bus was 45 minutes delayed, it was very cold with the wind chill, when the bus arrived we both got on."
"I chose a seat of the opposite side of the bus and this mother and her now crying child was sitting near the front, I could see that the mother was trying to warm her sons hands but was having no luck while her child kept crying. I moved from my seat and sat next to her and took her child's hands in my hands. His hands were freezing while mine were toasty from my gloves."
"After about 5 minutes, the child calmed down and the bus was quiet again. I stayed with that mother and child for almost 2 hours on the bus until we finally got to our stop. I never learned of the child's name or the mothers. I just simple sat there with them warming her child's freezing hands up."
Niishin
Stay for Me
"I don't remember him, just what he did for me. I was 19, got t-boned in an intersection by someone running a red and was knocked unconscious. He was a witness, and I think someone said he was the first person to call 9-1-1. He took my phone while I was out (before the days of locking phones), called my house, no one home, called my dad's cell, which was answered."
"He told my dad what had happened and which hospital the paramedics said they were taking me to, and somehow managed to avoid making my dad panic about me. I mostly came to before I got loaded into the ambulance, at which point he gave me back my phone and said my parents would meet me at the hospital."
"I gather he then stayed to talk to the cops to speak up for me because I didn't remember what had happened and the other driver kept saying it was my fault. I never got to thank him for going so far out of his way to help a complete stranger."
DefunctPenguin
I think about her often...
"I believe I was 19 at the time. I worked at Walmart at time and was working in the back that day when a lady that worked in the meat department was walking past me crying, I hugged her and asked what was wrong. She was covered in bruises and she told me her boyfriend beat her. She opened up and told me she was leaving him so I asked if she needed a place to stay that way she's safe and she told me no."
"Turns out he was waiting outside for her during her lunch, I once again asked if she was okay and if she needed help and she said no. After that night I never saw her again. I have no idea if she is alive and safe. I hope she's okay, I think about her often."
Vampire_Bun
Crash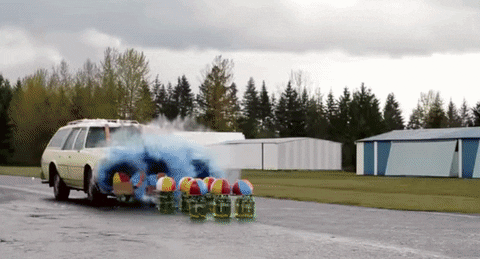 Crashing Relapse Records GIF by Red Fang
Giphy
"This guy that helped me out after I rolled my truck, he was late for work because he stayed with me until the tow truck got there. Really restored my faith in humanity."
hockeybag7
Look me up...
"About 11 yrs ago my boyfriend unexpectedly passed away in his sleep. I had moved to his state so after his passing I was making plans to move back. I was sitting at the cemetery, in tears, basically saying one last goodbye. A really nice lady stopped and came over and asked if I was OK."
"She sat for a few minutes and talked with me. She gave me her name, which I didn't remember, and said to look her up in FB if I wanted to talk. She was on her way to church and stopped to check on a stranger, which I always thought was a nice thing."
depressed_jess
Beautiful
"I was at the 99 cent store when I was twelve with my aunt, picking up some balloons. An older lady asks her if she can touch my shoulder and my aunt said yes (she thought if she said no I would get evil eye) and then she turned to me touched me, then said 'you have a beautiful soul.'"
"'I don't see many these days. Hopefully it will stay that way' then she walked out leaving me baffled and confused.Sometimes i still think about her and what she said. Think about if I'm still the same person and the growth I've had as a person was for better or worse."
notafoetoallenpoe
"Elly"
"One time when I was younger me and my family went to Washington D.C. We went to the holocaust museum, and near the end of it, there was this lady handing out books. They were called 'Elka's Growing Up in a Changing World.' She explains that she is the author of the book and she was handing copies out to children."
"It turns out she is a survivor of the holocaust and this book is just a few of her memories from WW2. This woman is named Elka 'Elly' Gross and I got to meet her before I knew it would probably be a one-in-a-lifetime experience."
Surnamesalot
Wordless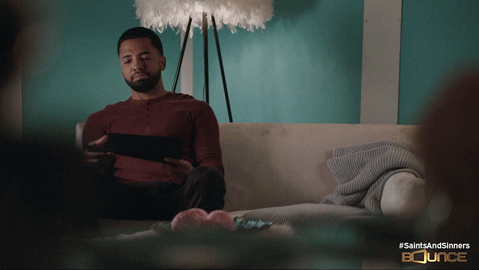 Come Sit Down GIF by Bounce
Giphy
"In Hungary, I live in Budapest, it's a big city with 2 million people, but there is very few African people. I was 11 or 12 years old when I first met a black gentleman with his daughter. I couldn't speak English and I give them my seat on the tram. They were so kind and grateful. It was special to communicate without words."
osami2002
Cry...
"Walking home from school one day, a guy was audibly crying on the step in front of his house path. As I'm walking by I look at him a bit and he says something along the lines of 'It's ok boy, I'm just upset. My mum died. I'm so upset.' and I don't really know what to say so I just sorta keep walking and as I'm walking away I hear him yell what sounded like 'WAAAAHHHH' you know like how a baby cries? But not in a baby voice at all. Idk who that guy was but I hope he's doing well."
KindaAlrightPerhaps
The Collection
"I bought a stuffed animal from this fair, and this kind, elderly woman saw it and started talking about how cute it was. I told her how I had this wall covered with shelves of stuffed animals, and she told me she had a lot as well. In the end, she told me to never be ashamed of my stuffed animal collection no matter how old I got and if somebody makes fun of me I have the right to say that I met an 80+ year old woman who still has a bunch of stuffed animals at home."
thetinytiger2021
Next Time
"I was going into work and saw a homeless dude crawling out of a drenched sleeping bag. I had $5 on me, so I gave it to him so he could get a hot coffee from the donut place across the street. He thanked me and said he bets I'd have won if I bought a lottery ticket instead, but I don't buy them I replied. He says to me, 'you'll win the next time you buy one.' It's been over a decade and I still have the hobo luck he gave me that day. I've still never bought a lottery ticket."
RoadsideLuchador
Hey Bud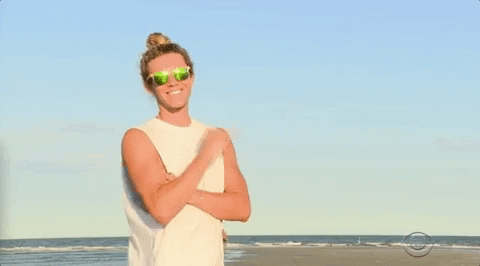 Surfer Dude Tyler GIF by Big Brother
Giphy
"This random guy, beach surfer type, pulled up on me and my boyfriend on 4/20, knew we didn't have bud, and gave us a fat 4g nug for the holiday AND smoked us up. Wish I could return the favor."
allshewrote0131
Some people just leave a lasting impression. So better. Be kind.
Keep reading...
Show less
Any small act of kindess can save the world.
And we need them now more than ever.
Redditor No-Fig-8614 wanted to share about what minor actions have great power. They asked:
"What small gestures impact your life the most?"
Everytime I've cried in public, people have lent a hand. Made me smile and move forward.
Accomplishments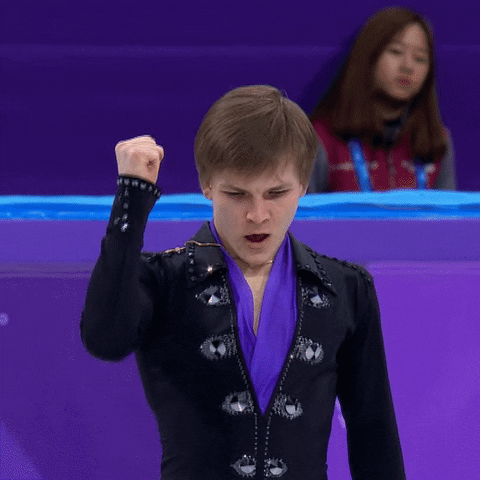 Russian Sport GIF by Olympics
Giphy
"Friends who honestly recognize your hard work achievements."
el_buzzsaw
Kindergarten
"When someone remembers little details about me."
spicegrl17
"Bro this guy was in the same kindergarten class as me. We were friendly but as we grew up we kinda drifted. Like middle and high school I don't even remember talking to this guy. He sorta became popular and I was just vibing in middle class territory."
"One time we sat at the same table in a class in 8th grade and again in 12th. And each time he would bring up some super random memory of us from kindergarten that even I don't remember. and when I tell you that sh*t would have the biggest impact on me. Like we were still always friendly and would smile in the halls, but even typing this now makes me smile. Never expected him to remember such random little things."
Careful_Pickle555
Connection
"When strangers are kind to me for no reason it gives me hope for humanity."
Crafty-Tangerine-491
"When I lived in a new city as a broke masters student, I would pick the cashiers that I knew would chitchat with me just to get some human interaction. Not easy in England it turns out. Now I'm on the other side of this situation and I try to read when someone might need that kind of interaction."
Ndeipi
Praise You!
"When people openly praise me/others or they are comfortable communicating their positive feelings. There are a few notable people in my life who are like this and every time i'm around them I either blush or get a loss for words for how much their words/actions matter."
"I think it's because I'm used to criticism or not really being noticed and when they say kind words or are considerate my brain melts. I notice people like this usually have a quiet pulse or sense of others confidence levels/ anxiety levels and they are naturally nurturing or comfortable with building others up."
g0ldf1nch_
Genuine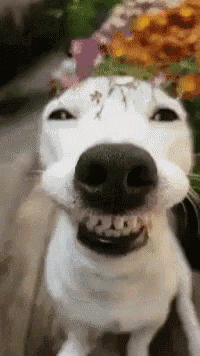 Dog Reaction GIF by MOODMAN
Giphy
"Hearing from others that positive things have been said about me when I wasn't around. Makes me feel like they're really genuine."
neuro_illogical
I love all of those. It would make me feel warm and fuzzy.
You Too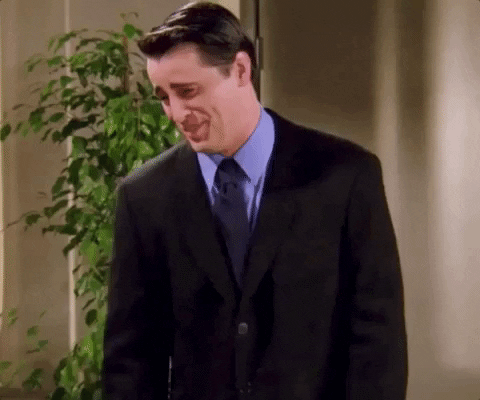 Season 2 Love GIF by Friends
Giphy
"Friends who say I love you back."
MyV_is_for_Valinor
Even if it's small...
"Being polite and using basic manners."
withurwife
"As a teenage retail worker, it's sooo nice when people say can I pay for this please. Or just something nice. Or treat me like a normal human being and have an actual conversation with me. Even if it's small. It helps me get through the day and deal with the crappy customers that act like I'm they're slave."
tomahawk167
Look Up
"Making eye contact with someone and realizing you both have the same reaction to whatever the hell is happening in front of you."
NormalVermicelli1066
"This is awesome. It's like a universal language when something crazy is happening and you catch the eye of the person next to you and she widens her eyes slightly. It's like I'm not alone in my head."
flowergirl0720
Time
"My social skills are practically nonexistent thus holding a conversation with someone is impossible. I stutter and my accent comes out. I just started working a week ago and have had to introduce myself to the staff. Afterwards, people came up to me to start a conversation yet left after they realized I wasn't really speaking."
"I understand why, but I still feel guilty and sad as I don't want to be alone. Therefore, it is a blessing when someone still keeps trying. I swear I slowly start opening up, I just need time. Most people aren't willing to spend that time though."
No-Anything-0
Join Us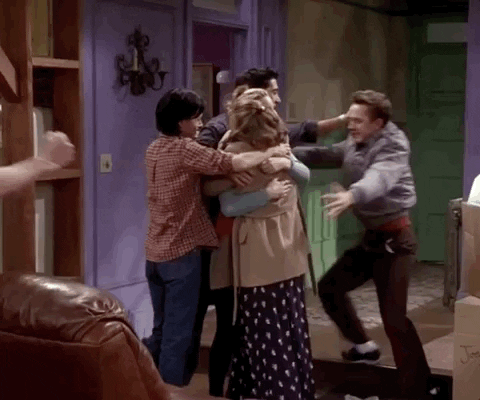 Season 4 Group GIF by Friends
Giphy
"Being included."
sturglemeister
"This 100%, being included makes all the difference. Even if you don't know the friend group, just being asked makes a massive difference."
No-Fig-8614
So Pretty
"When my neighbor called me handsome. Too bad her grand daughter doesn't agree."
Foolishincel
"Oh man, same thing like that happened to me. In a restaurant, the waitress said I was handsome and walked away. Another waitress went up to her and said, You think he is handsome? Oh well each her own."
thomas4004
Be Calm
"I didn't have my wallet at the gas station and started to panic and the guy said no problem, you are good."
Rotterddoom
Thanks
"Letting in cars in traffic and getting a wave of acknowledgement and thanks."
northjersey78
"Getting a wave back after you wave is always my favorite. I kinda lightly scorn the people who don't wave back. Only slightly because we are driving death machines."
teenytiny77
Booster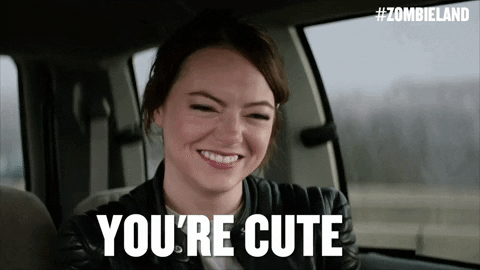 Youre Cute Emma Stone GIF by Zombieland
Giphy
"When random old ladies call me cutesie names like 'hun' or 'sweetie.' It's like getting a grandma love booster shot from a stranger."
SchrodingersNutsack
"I can play this card now and it works as well both ways. I try to be as patient, kind and encouraging as I can. It's good to hear it's appreciated."
holdonwhileipoop
Different
"Friends who hold different beliefs and opinions who stick by you despite the differences. Everyone needs to have friends around them who will challenge their beliefs."
RolyPoly1320
"Honestly this is so rare these days, I remember in my high school days there was this one kid who listened to dead mouse, and he was a respectable guy, so everyone respected him for being different."
Fresh_Proposal2938
So Happy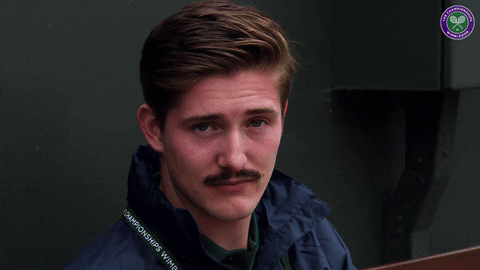 U Know Flirt GIF by Wimbledon
Giphy
"As a male, getting compliments from the opposite sex. It's just a really good feeling and can make a guy happy for along time. We receive so few that each one feels special. And this actually goes for relationships too. My last gf never really complimented me and it kind of bothered me. But when she did they meant a lot because they actually seemed more genuine."
saosin702
all by kids...
"Little kids being friendly to me at work. I'm a host at a pretty busy chain restaurant and have been hugged randomly by kids, been told i'm pretty, had my hair complimented, my makeup and jewelry complimented, my boots. all by kids. it just flatters me so much, especially knowing that most small children just say what they're thinking in all honesty. Makes work a little more bearable."
disco-paradox
Compliments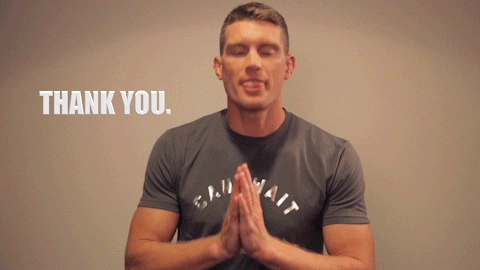 Ufc 205 Thank You GIF by UFC
Giphy
"People who notice. For instance: The driver in front who pulls forward and a bit over so I can make a right turn at the red light. People who pick up trash. People who compliment you. You all just makes the world a bit nicer."
momofdragons3
Defending Me
"People defending me when I'm fat shamed. It seems like a little thing, but it means a lot. The suckiest bit about starting at 375 is that it'll take me two years to safely lose what I need to and with that said, people don't see progress and often doubt me, especially if I take a step backwards. So when people defend me, it makes me feel so much better about what I'm doing."
1BoiledCabbage
It takes so little to make others feel good. Just do it.
Keep reading...
Show less
Sometimes when people speak, they leave you stunned.
You have to wonder what is running through people's minds.
Compliments are lovely until they sound like a reason for a restraining order.

Redditor dannydevitocuddles wanted to hear about the things people have said to others, thinking they were trying to make a person feel good, but just left bewilderment. So they asked:
"What's the weirdest compliment you've ever received?"
I lead with simple honesty when complimenting. Be me...
Umm...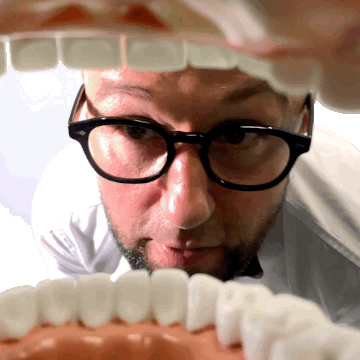 Dentist GIF by girardent
Giphy
"Your oral cavity is wonderful to work with! So spacious! - my dentist."
Fessir
Head Beauty
"Was told I have a beautiful brain while doing a paid MRI study."
Dylan619xf
"I guess seeing the brain is just really cool for that person. Maybe it was the fact that he was seeing a real life active brain and the person using it, when usually any other picture of a brain is from an unloved textbook. It's crazy to think that our whole world is stored in like five pounds of sentient flesh."
Piggus_Porkus_
From Behind
"My girlfriend in college once said that she wished she had legs like me."
HersheyTheBrownBear
"One of my daughters's classmates saw me walking into school. When he found out I was her mum he said to her, 'Man, your mum looks like she could snap someone in half with those legs!' Thank you, leg press machine!"
OneArchedEyebrow
Readers...
"You look like you read books for fun."
Thehoobywotzit
"Better than my friends husband saying to me 'I didn't know you could read' Lmfaoooo dude was such a jerk to me. I stopped talking to them. The really great thing is I remember before he said that to me he told us he doesn't like to read because it hurts his head… Lol."
Stoneybaloney111
And my Nose?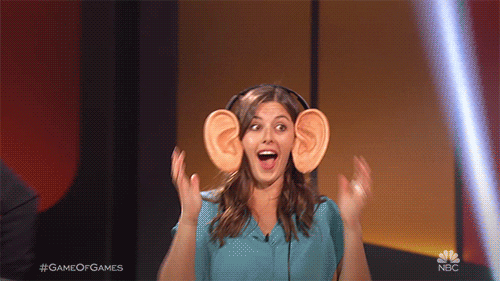 listen i can't hear you GIF by NBC
Giphy
"You have a cool left ear"
"All i could think was 'well wtf is wrong with the right one?' Lol."
bigkeef69
Are you writing these down? Just to make sure they're NEVER used again!!
Ok Hannibal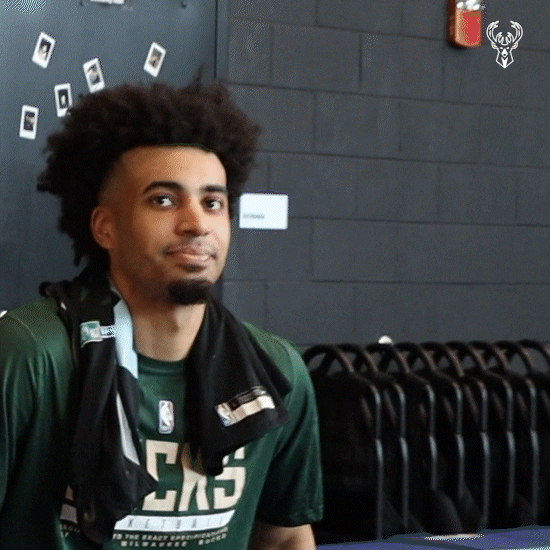 Nba Playoffs GIF by Milwaukee Bucks
Giphy
"Optometrist told me my eyes were physically perfectly healthy and they'd make perfect specimens."
onlyeverthus23
I can Run
"You are surprisingly nimble for a fat guy."
bigdaddy151025
"I've been chubby for years but when I was younger I was in gymnastics. Early high school I went to a friend's house for a little get together grill party thing. Some of the kids were dancing and tumbling and whatnot in the huge lawn they had. I proceeded to do a long a** string of cartwheels as I could still do it even as chubby as I had gotten. My friends were stunned. It was great xD."
Havik989
Sound Off
"I have a perennial baby face and am a pretty quiet/shy individual but have a deep voice. Someone in one of my classes held the door so I said thanks. The girl holding the door did a double take and shouted 'WAIT THATS WHAT YOU SOUND LIKE???' And honestly that'll stick with me for the rest of my life."
SchuyWalker
Look Away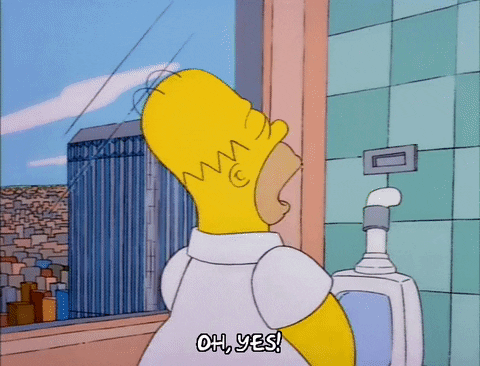 peeing feels so good GIF
Giphy
"Nice stream bro, while I was peeing in a bathroom at Chicago O'Hare."
CaptainChancla
People... y'all really need to think before you speak. Please. Oh my...
Want to "know" more?
Sign up for the Knowable newsletter here.
Never miss another big, odd, funny or heartbreaking moment again.
Keep reading...
Show less
There has got to be a way to save the world.
We are on a collision course to destruction, y'all.
But we can change that. We can fix this mess.
If we really want to.
When you break it down, the answers are staring us in the face.
Let's start with denouncing greed.
Greed is bad.
Spread the wealth and continue...
Redditor P4intsplatter wanted everyone to listen up and start being smarter, because it's actually easy. They asked:
"What simple rule would fix the world, if everyone actually followed it?"
Stop being stupid would be my first guest. There is a lot of stupid. And don't smack people. (Cough Cough)
Bodacious...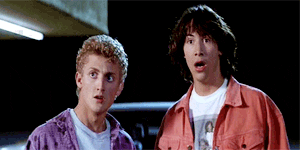 surprised keanu reeves GIF
Giphy
"Be excellent to each other."
pnotar
"…and party on, dudes!!!"
Theformat420
Communities
"I read somewhere that if you want to change the world, you have to change the community, to change the community change your relationships, and to change your relationships change yourself."
cagibaxii
"And this saying is why I believe in the necessity of shame, accountability and consequences. Without those, one can't even change themselves. In fact, the worst of them goes unpruned and unchecked. That makes them worse, which makes their relationships worse, which makes the community worse."
thatswhatshesaidxx
Elsa Says...
"'Let go or be dragged' and old zen proverb I heard at a meditation class. Really changed the way I let myself worry about things."
civagigi
"When you can't let go of an issue - whether that's being upset over an injustice, or obsessed over a possibility- if you don't 'let go' then it may take over your life and prevent you from being happy."
clayxa
Save the World
"Don't leave plastic laying around."
TheDarkSoulHunter
"Or just stop using so much of it in the first place."
SailorSpoon11
"There is no simple rule in existence that could change the world. Multiple that can make it vastly better though."
Ill_Ratio_5682
STRIKE!!
"Forget it, Dude. Let's go bowling."
Bonhomme7h
"Great to be the owner of bowling places then."
Crazy-yzarC
Bowling. Bowling always helps. Bowling and karaoke. Try it...
Dirty $$$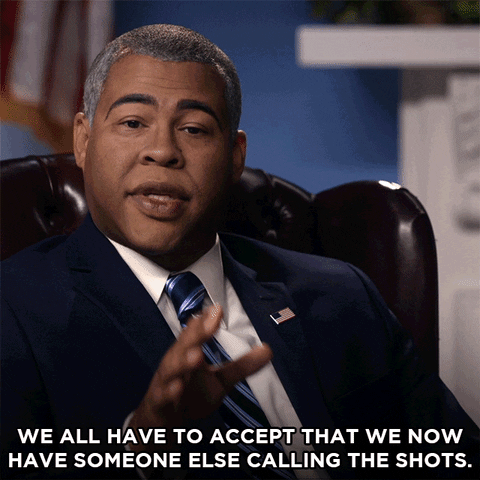 Angry The Daily Show GIF by Comedy Central
Giphy
"Keeping money out of politics."
-domi-
"If we taught critical thinking skills in school, money in politics wouldn't be nearly as effective."
AmericanScream
Good Behavior
"Treats others how you want to be treated."
AlbanyGuy1973
"Doesn't work: Some people WANT to be treated like crap (masochism). Others are incapable of treating everyone like the king or queen they think they are."
P4intsplatter
"This one is bad. Treat others how you think they want to be treated would be an improvement, although it relies on you being pretty good with empathy and stuff."
Quinlov
Upset with someone?
"Any clear communication. People cant read minds so one must use communication. Upset with someone? Talk to them about it, come up with a way to resolve the issue. Pulling away from people cause of a tough time in life, let them know you're going through stuff."
"Try to minimize the potential for a loss in translation so that all sides are understanding each other as much as possible. If theres a roadblock in communication, take a step back and think about how you're viewing it vs them and how you can better understand each others sides."
dalcer
Turn Correctly!
"Use your turn signal(s) properly."
futilelord
"I live in northern Wyoming and it's the same way here. There's about a 50% chance that a person will use their turn signal, almost everybody is driving a massive vehicle, tailgating is the norm now, nobody knows what a safe following distance is anymore, stop lights and stop signs are viewed as suggestions, and the cops don't do anything about it. Driving used to be fun but now it feels more like you're playing with your life every time you go out."
Minmach-123
Be a Light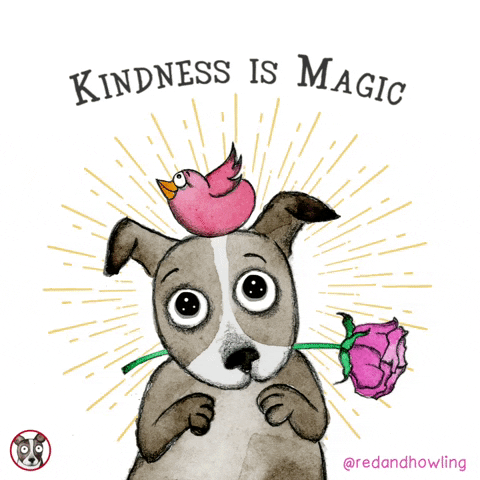 Be Kind Animation GIF by Red & Howling
Giphy
"Be generous and humble. Being generous and kind encourages us to perceive others in a more positive light and fosters a sense of community. Humility teaches you to improve and make a positive impact on the world."
SuvenPan
Not Renewable
"Don't use more resources than what the earth is capable of renewing."
DeathSpiral321
"Yea it's like the debate on fur coats vs those made from polyester, fur coats when properly sourced are much more sustainable."
"With furs, we run the risk of over killing animals and harming ecosystems. That being said, they are biodegradable and if properly maintained, can last much longer. Polyester made clothing however, emits a lot of pollution during its production and takes much longer/doesn't biodegrade nearly as well."
Boomerang
"Do unto others as you would have them do unto you."
Black-Shoe
"Better hope you never run into a masochist."
EmperorG
Hush Up
"If you are not educated on the subject, sit down and stfu. Let the experts with years of education and experience talk."
Ch3m1cal420
"The problem here is that there are topics where the real experts aren't scientists but the people who experience it. These often are overlooked."
otaku_ftm_aspie_blue
Hey Neighbor
"TOLERANCE! and the good neighbor policy you stay on your side of the fence and don't bother me and I'll do the same. Got it."
Last-Voice-Of-Reason
"Deep thinking"
"Be kind to each other. Period."
NoBSforGma
"Deep thinking."
"These are not questions that can be answered easily or quickly. (Except that one for the addict because that usually leads to.... death.)"
"If everyone was kind to each other, there would be no murders, no starvation, no wars. Can you improve on that? Children would not be abused, women would not be raped. Just think about it."
Let me Live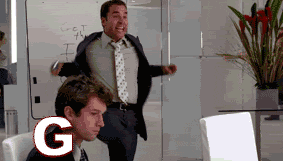 go away gtfo GIF
Giphy
"Mind your own business/live and let live."
advicemovingon
"The problem with that is the decisions you make effect others in society in some cases. Should I be able to drive whatever speed I want and not stop at stop lights even though I might kill some innocent bystander along the way?"
Farmer_j0e00
reducing the discrepancy...
"You can only earn within 1 std deviation of the average income, level out income. This just came into my head, so not sure if it would work... maybe 2 std deviations. But reducing the discrepancy between the rich and poor would do a lot."
istcmg
"Hate it. As it stands in the realm of human attraction if you're a 5'3" ugly guy you're about 1,000 std devs below average. However you can work your arse off and be competent and successful and make some of that up by also being many std devs above average financial success."
"Even if you do that, you're not as well off as someone born tall and good looking: it's still the consolation prize because unlike them you had to work for it, and you'll know anyone in a relationship with you is there grudgingly and would really like someone else more. Who the hell are you to take that small grain of hope of some kind of decent life away?"
zipporah-the-third
Stay Calm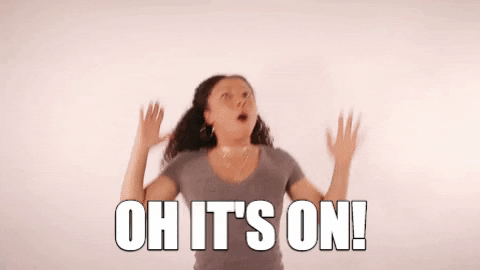 Game On Fighting GIF by Shalita Grant
Giphy
"Simple, the non-aggression principle. You don't do, initiate or threat any harm unto others, unless acting in true self defense."
ufrag
Energy Save
"The lights should be off but the others are actually on as a result of energy protection. You wouldn't want the surge of industrial power on and off like that. It's actually more efficient to leave them on as most models now require less energy to keep consistent temperatures than to surge and cover a wider range of returning to the desired temperature. The lights thing does need to go. Light pollution is problematic."
-Sairax-
What have we learned? Be better, it's really that simple.
Want to "know" more?
Sign up for the Knowable newsletter here.
Never miss another big, odd, funny or heartbreaking moment again.

Keep reading...
Show less
There is far too much important knowledge that humans refuse to retain.
Knowledge is power and information is key to survival.
So why do we keep taking it all for granted?
Society has to keep up or be left behind.
So that is why constant reminders are necessary.
Redditor MzThresh wanted everyone to listen up and not forget a few things. They asked:
"What is something you want to remind society?"
USE YOUR TURN SIGNAL!! Please and thank you.
Class dismissed.
Last Wishes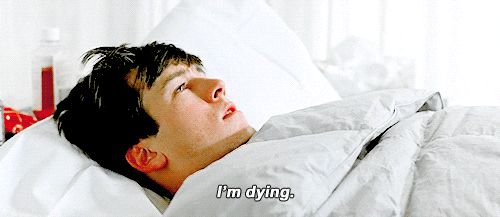 ferris buellers day off ugh GIF
Giphy
"Life is short. You won't be lying on your death bed saying 'I wish I had worked more.' Spend time with your kids, with your parents. Take that trip you've always wanted to."
PetrifiedTaint
Don't Waste!
"Don't waste your time with people who make you feel miserable."
Front_Championship18
"My ex constantly made me feel like crap. Like insecure, unloved, and unwanted. I felt bad about myself after 90% of our dates. Why in the sweet f**k did I waste nearly 2 years on her? She literally stood me up on our 3rd hangout. Never again. If someone even treats me evenly remotely that bad, I'm gone. No explanation, no contact, no second chance. Done. I'll die bitter and alone before I let a woman mistreat me ever again."
JoieDe_Vivre_
The System
"Not only does the US foster care system fail many children while they are growing up. When a foster child turns 18 they are aged out from the foster care system. This means they're suddenly on their own, responsible to find a place to live, manage their money, their shopping, their clothing, their food and try to continue their education, all when most of their peers still get help from mom and dad."
5dog4cat
No One-Upping!
"There are no winners in the Trauma Olympics. Everyone's feelings are valid. Just because someone's struggle seems insignificant to you, doesn't mean it's not hard for them. There's no need to one-up each other or belittle someone just because you had it tougher at some point."
aseeongi
The Grey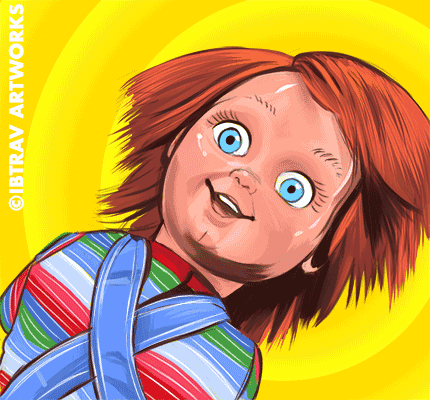 happy good guys GIF by Travis Falligant
Giphy
"That the world is grey and everybody thinks they're the good guys."
kroxxii
Everybody has a side and refusing to listen gets us nowhere.
Simple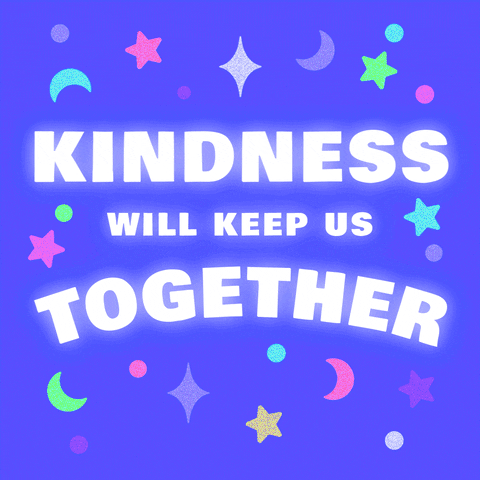 Lisa Frank Love GIF by Anne Lee
Giphy
"It costs you nothing to be kind."
eschuylerhamilton
In the Field
"Medical testing is not done by doctors, nurses, or robots. There is an entire field of clinical laboratory scientists. We are highly trained professionals and we have been bearing the brunt of millions of Covid tests on top of all the other medical testing generated by Covid patients stressing our healthcare system to the max. We are almost never acknowledged and our field is critically understaffed due to lack of people entering it."
Zukazuk
Bloodline
"Blood may be thicker than water but mud is thicker than blood. Just because someone is family doesn't necessarily mean they want the best for you."
AJSK18
"True, the most toxic people in my life are my family. They somehow have a talent of making you insecure, making every achievement seems like nothing and still rub it in your nose when someone else achieves something that you haven't YET because I'm just not in that stage of life yet 🤦🏻♀️."
RedChoclatecake
"Perfect"
"You don't have to be textbook 'Perfect' to be accepted or loved. Enjoy life always. If you're 18 or over and don't have your license yet, don't let societal pressure or family/friends bog you down work towards it, enjoy the moment. If you are still single, have never been in a relationship, never had intercourse, not married by now REJOICE you are still winning."
"If you have no friends right now REJOICE, it's better than fake ones that take your energy. If you are lacking money work on it but also DANCE/SING! If you are alive you are winning. No matter how bad or how good life gets, never forsake this life of yours and never stop being grateful. You won't ever have the exact moment you are in right now again."
IdontneeduIwantu
Skills...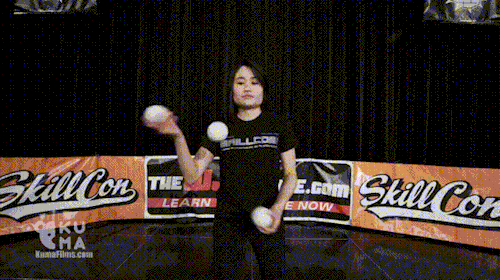 skills juggling GIF
Giphy
"We need everyone for society to function. I hate when people look down on others for having a low wage or 'unskilled' job. There's a challenge to every job and some days just getting to work is a victory. And someone has to do those jobs, so say thank you often and appreciate that we all need each other."
tbr6742
It all sounds simple. Why is it not?
Want to "know" more?
Sign up for the Knowable newsletter here.

Never miss another big, odd, funny or heartbreaking moment again.
Keep reading...
Show less