Why do we always have to mess with a good thing?
If something isn't broken, don't fix it.
I know, I sound one hundred years old.
I get technology and life move forward and evolution in all areas is key, but some changes are not always for the better.

Redditor MikiTheOnlyOne wanted everyone to vent about the joys in life that have been stolen. They asked:
"What was ruined that was once so good?"
Things really have changed. I miss my IPod. Yes, my IPod. It was perfect.
I miss the Music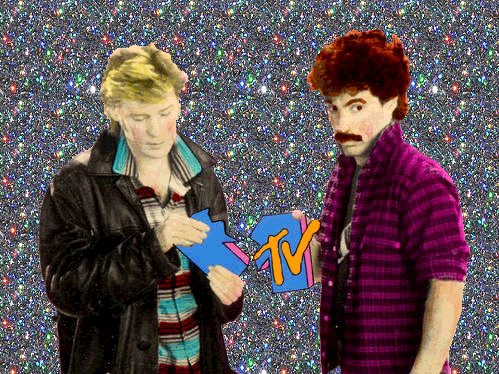 Mtv Vintage GIF
Giphy
"MTV."
heavy_deez
"I was 20 when MTV came on the air. So many good music videos at that time. The channel lost some of its soul when it decreased the amount of music videos and increased the amount of reality shows."
Beautiful-Cat245
No Discussion
"Jump the Shark. Loved that website. Just opinions on when a show began to suck, which I can talk about for hours (I didn't know about Reddit yet). Then TV Guide bought it in 2006 and destroyed it. Every show you clicked on would just cause a search on TV Guide's website about articles pertaining to the show and the phrase 'jump the shark.' No discussion, no anything."
StoolToad9
ads on the way...
"Streaming services. I remember the days when Netflix was king & there were only a few who also shared the industry. Now it seems like there's a new streaming service every week."
CharlieMWY
"My prediction is they will start ads in the future too. It'll end up just like the tv of old. Streaming services will be like tv channels full of ads and you'll flick between them."
FootyJ
"For a long time Netflix was anything old and Hulu for the current season of anything. That was reasonable. Now everything is split up."
IudexFatarum
The algorithms...
"Youtube."
Fluffy_Speech_8567
"YouTube has become so bad in the last years. I saw a youtuber who got demonetized because he showed how to install Windows 11 on 'unsupported' hardware and that apparently is harmful and dangerous."
QuuxJn
"Their algorithms killed a lot of small/indy creators."
Inglorious_Inge
Quality
"The quality of appliances."
No_Indication_6907
"And furniture, and clothing, and homes, and every other consumer good."
TheDrunkyBrewster
The quality decline in appliances and furniture are no joke. Thanks IKEA.
Bad Bones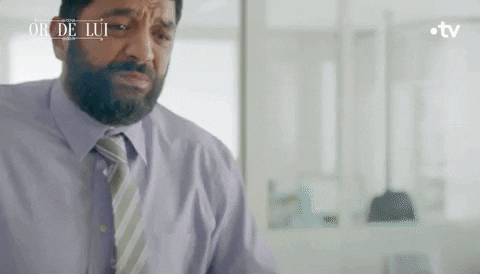 Ramzy Bedia Reaction GIF by France tv
Giphy
"My body lol."
andy-corn
"First thing to my mind was 'My back!', but body will also do. Getting older sucks but hey, it beats the alternative."
realistic_swede
My Favorite
"My husband and I have a favorite vegan restaurant (I only point out its vegan because there are like 3 within an hour of us, thats it). We've been probably a dozen times over the last year and there was always a wait, business was always booming."
"But they were just bought out by somebody new and that person changed literally everything! The menu, the recipes, the wait staff, all of it. And it now sucks. It was amazing before! Why would you buy something that is working for everyone and then change everything about it?'"
Rahallahan
Pixel issues
"Mobile games. Most of them are ridden with adds and paywalls. If you want a good free mobile game, I suggest anything by rusty lake."
ActuallyABagelMan
"A portable console with touch screen and high pixel screen? It's the dream come true. But then a flabby-bird clone made by an intern in a single afternoon and loaded with ads until pus leaks out your phone turns out to be much better in terms of cash flow."
satooshi-nakamooshi
pizza memories...
"Pizza Hut. 90s Pizza Hut was the best as a kid. Especially when we got PS1 demo discs."
tacobelmont
"I worked in Pizza Hut in the 1980's. We would make our dough fresh every morning, and the pan pizzas twice a day (the dough was only good for 6-8 hours). We would prep the vegetables every day, and cut up the garlic bread daily. There was nothing that was as good as a fresh pan pizza whose dough had just risen and then baked."
SnarkyBear53
GOING LIVE
"Concerts. I used to be able to see a band for $20-$30 a ticket. Now they're all over $100."
ATXKLIPHURD
"You can blame it on Ticketmaster and all the fees that costs more than the actual ticket."
heypokeGL
I miss the good ole days. But alas, we move forward.
Want to "know" more?
Sign up for the Knowable newsletter here.
Never miss another big, odd, funny or heartbreaking moment again.
Keep reading...
Show less
You may have heard of the phrase "retail therapy" before, which is the act of buying things for personal enjoyment.
Well, there's some truth to that.
The University of Michigan actually studied the affects of shopping on our sadness levels. Purchasing something you enjoy can actually decrease sadness 40 times better than not purchasing something.
There are tons of other benefits like dopamine increases, anxiety reduction and improved mood. We wanted to know what people are buying to give them that rush of happy hormones and increase their joy.
Redditor greyblacknavytan asked:
"What can you buy for $75 or less that will provide the most happiness?"
It might be time to start a wish list!
A sweet treat.
"The chocolate bar I'm eating right now is doing it for me. It's a Tony's Chocolonely milk chocolate sea salt and caramel."
- knovit
"$75 of Tony's is a great use of money imo."
- lostinbass
The amino acids in chocolate actually change our brain patterns to make us happy, so definitely a good investment.
Your neck will thank you.
"Get a nice pillow. So worth it. I got the a memory foam one from Amazon for $50. My neck is in premature heaven."
- googlemeagoose
"Memory foam pillows are hit or miss. For me, they're all miss. Feels like I'm resting my head on a rock."
- Snoo74401
"I was the same way until I got a pillow that you stuff to your own firmness with shredded memory foam. It has the feel of a memory foam pillow but it's 'fluffier' if that makes sense. Add to that the customizability of the firmness and you have a perfect pillow IMHO. Just don't throw the extra stuffing away immediately, sleep on it for a while and adjust as needed."
- liberal_texan
Splurge on some nice food.
"Food."
"I'm poor but not so poor that food is the main concern. What I mean is some nice cuts of meat, chanterelles, russet potatoes, cream, a nice wine and the rest for beer. I could make a meal for kings on that. It would make me so happy!"
- Redditor
"For sure, similarly you could even provide a meal for a group of friends for that amount which would make a group of people happy."
- Chocolateismy
Invest in your hobbies.
"Invest in a hobby like good hiking boots or high quality yarn for knitting or so on. Hobbies keep you happier, healthier, and can help you make new friends."
- Fredredphooey
"Good hiking boots are going to cost more than $75."
- Captain_Hammertoe
"Save money by buying just one boot."
- Ian1732
11 years of happiness.
"I paid the Humane Society about $75 when I adopted my cat; he has thus far provided me with 11 years of affection."
- MatthewHWood
For something silly.
"Googly eyes and some blue tack."
- asthma_mermaid
"This is my favorite first date. Just walk around sticking googly eyes to stuff together. It's always so much fun."
- Skrappyross
"Another one I really liked was leaving sweet notes in books in a bookstore."
"We took some notecards and wrote a short paragraph or two about a favorite book. What we'd enjoyed about it, how we wished we could read it again for the first time, that we were excited the new owner of the book is on the verge of that experience. We signed them with our (common) first names, but included no other contact information."
"Then we snuck them into books in a bookstore."
"It was a super fun date."
- TheDiplocrap
Just vibes.
"I clicked on this thinking I'd be enlightened by some suggestions... Instead, everyone is telling me to do drugs, go to the gym, and relax with a vibrator."
"OK... You all convinced me. I'm going to buy a vibrator."
- jonsconspiracy
"Vibrators are pretty enlightening tbh."
- dumbbinch99
Make a donation.
"3 cataract [treatments] to restore sight via the Fred Hollows foundation."
- SaffyAs
This can apply to any foundation of your choosing! You're sharing joy with those who need it.
A bidet.
"100% a bidet. A clean butthole makes for a happy day."
- thr0w4w4yanon
"Bidets are so underrated. I just don't feel clean without it anymore, yk?"
- possumpussie
Maybe you don't have $75 to spend right now.
Well, even the act of filling up your online shopping cart and hitting "save for later" can give a rush a dopamine.
You're definitely worth that little bit of joy from buying that item that's been sitting in your cart for weeks.
Want to "know" more?
Sign up for the Knowable newsletter here.
Never miss another big, odd, funny, or heartbreaking moment again.
Keep reading...
Show less
In a world as fast-paced and social media obsessed as ours is, it's easy to find reasons to feel anxiety, dissatisfaction, and unease. So let's take a moment to talk about joy.
Reddit user sarangifiedd asked :

What is the most underrated joy of life?
So listen, I know the newsfeed is constant disaster, doom, and gloom. I know things are heavy.
Take a breath, relax your shoulders, and let Reddit remind you of the little things.
Sleep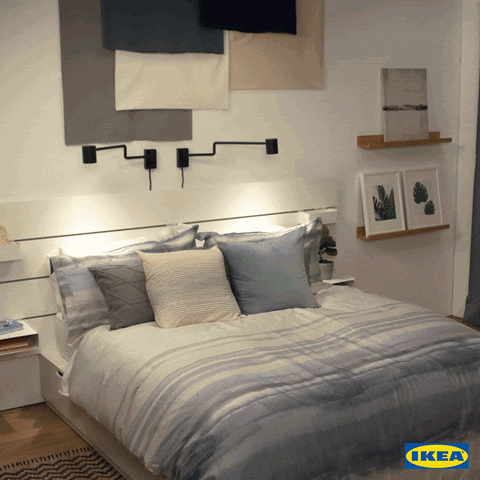 At Home Reaction GIF by IKEA USA
Giphy
"A good night's sleep."
"Pleasant dreams, right temperature, security, no interruptions, and waking up feeling refreshed. They're often overlooked." - tekhnomancer
"The older I get, the more of a holy grail this has become. I would give anything to just find a way to release the pressure in my head with a mind bending deep sleep."
"I still remember waking up as a kid, thoughts just blank and greeting the world with a new sheet of paper. Now it's devolved into just realizing my eyes are open and continuing to scribble on the same sheet of paper that's basically all pencil marks by now." - sokonomi
"I would add that there are few pleasures better than waking after a really good, sober night's sleep and realizing you have nothing to do apart from whatever you want to do" - fiveyard
A Shower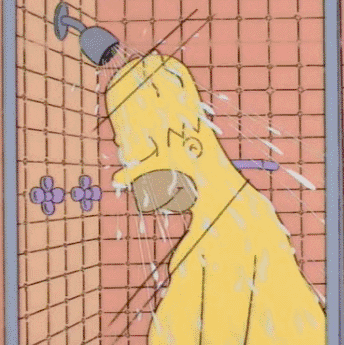 Relaxing Homer Simpson GIF
Giphy
"Showers"
"Every time I'm in the shower I think of all the people who lived before me who never knew the joy of a steaming hot shower." - Crashdemon
"I say this as well because of the period of my life where I was homeless. You don't know how much you appreciate a hot shower until a winter living out of a suv / storage unit and doing bowl baths in the cold." - maddiethehippie
"Seriously though. Feel sick? Take a shower. Super hot? Cold shower. Cold? Hot shower. Need to think? Shower. Feel great? Shower and feel greater. There are so few times that a shower will make you feel worse." - wheresalltherumgone
Doing Nothing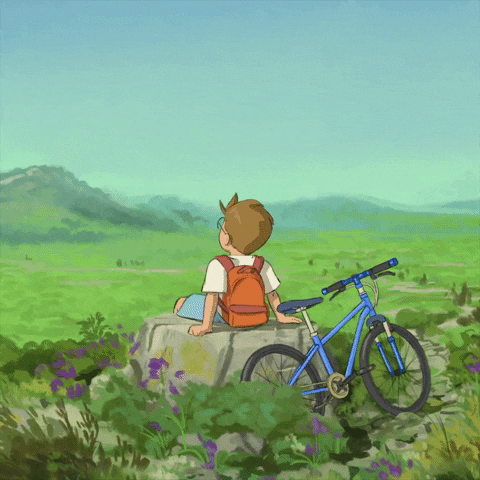 Summer Breeze GIF
Giphy
"I have rediscovered the joy of doing nothing after I had a kid."
"I consciously don't touch my phone when I am out and about with my 5 year old, so I often find myself doing nothing but observing the world around me when he is playing around."
"Plus, being able to do simple things like throwing rocks in the water, picking up flowers, feeding grass to the cows in the fields etc. Things I didn't take the time to do before (also because it looks weird for an adult to do than without a kid next to him.)" - lickmyballoonknot
"I strongly believe that doing nothing is a vital part of a healthy lifestyle."
"My favourite way of doing nothing is lying down, preferably somewhere outside, eyes closed, knees bent, and living in the feeling of the ins and outs of my breath inside my tummy. Magical things happen there..." - Northern_something
Alone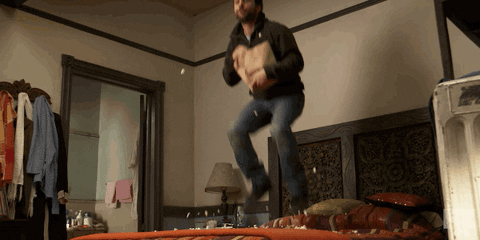 Happy Home Alone GIF by It's Always Sunny in Philadelphia
Giphy
"Living in your own Apartment and making yourself a Sandwich after a long Day at Work." - SalusFuturistics
"I absolutely love living alone. It's kind of next level amazing." - HomerPaintBucket
"I pay the premium to live alone in a 2br apartment. I could get a roommate and cut my rent and utilities in half, but it's not worth it to me. My mental health is supreme." - mofomeat
"The peace that comes with living alone. Ugh it's so good." - apprehensivehorse33
Doggos!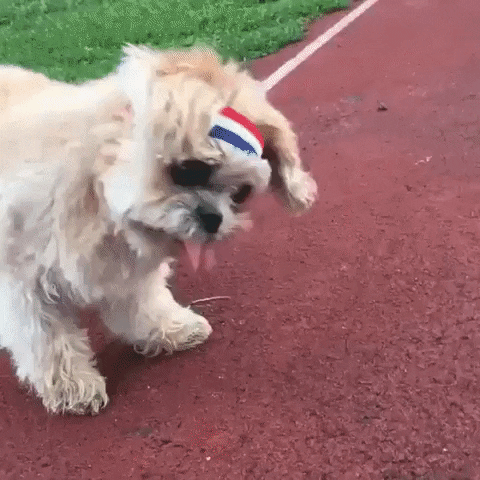 Dog Exercise GIF
Giphy
"When a dog looks back to make sure you're still following them" - DiscoAquinas
"I didn't realize how much I love this until this comment" - m4ccc
"That really is ❤️" - princessmiasbtch
Wet Socks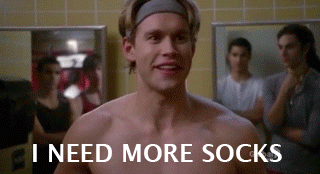 socks GIF
Giphy
"Taking off wet socks lol" - spookybowlofcereal
"It's somehow worse if only one of them is wet. Like if both feet landed in a puddle it's bad, but if only one foot went into a puddle ... it's REALLY bad." - gr8tnonsequitur
"Oh dude, YESS." - sarangifiedd
That Earthy Smell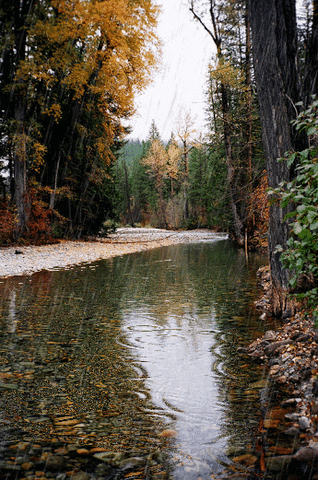 rain raining GIF
Giphy
"Petrichor — the smell of earth after rain." - MatthewWakeman
"The fact that there is a word for this makes me happier than I can say." - dcmaven
"I never regained my taste and smell after having covid a year ago and this smell is actually what I miss most. Outside literally just smells like nothing to me."
"Springtime was so depressing." - opheliastillspeaks
Decompress Like A 37 Year Old Man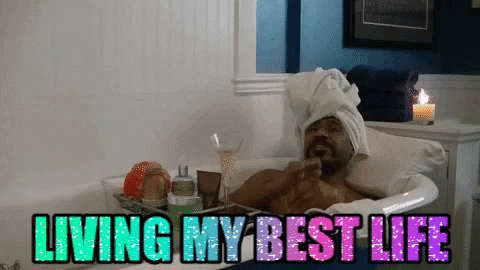 thrive love & hip hop GIF by Robert E Blackmon
Giphy
"A bath toy. And not in a sexual way."
"Just having a little thing with you in the tub, that you can mindlessly fondle and fidget with as your mind drifts off to that old familiar feeling from way back when you were still a kid."
"It feels so good to just blank your mind and enjoy the simple and childish act of playing with something. Its like all the weight of being an adult doesn't exist, just for a brief moment."
"I have a toy boat from when I was still little, and it just sits in my bathroom. I occasionally fill the tub with some bubble soap to just sit in it with my boat, for a little while."
"I'm a 37 year old man, and decompressing this way keeps me going." - Sokonomi
Complete And Lucky
"When my family get home from work/school, we've had dinner, walked the dog and just laying on the sofa watching telly."
"That's my personal happy place and I yearn for it every morning. It makes me feel so complete and lucky." - legomonsterUK
Tell me about the little things you love.
Keep reading...
Show less
It seems like sex is the ultimate gift when we discuss the ideas of the pleasure principle. But sex is not the end all be all. I know, you're shocked. Don't get me wrong, I like sex, but... I have had better experiences while shopping. Or winning an award.
Sometimes it's all the simple things in life that bring about the most joy.
Redditor u/oooliveoil wanted to hear about how everyone has indulged in G rated joy, by asking:
What was the greatest pleasure you ever felt?
Want to "know" more? Never miss another big, odd, funny, or heartbreaking moment again. Sign up for the Knowable newsletter here.

Keep reading...
Show less
You don't have to search far and wide to realize the things that make us the happiest are within reach.
And the most satisfying joys in life are simpler than you might think.
After coming home from a long and stressful day, there's nothing quite like being greeted by a loved one, a spastic puppy that's been eagerly awaiting your return, or even a glass of wine. Or two.
Curious to hear about the little things that bring smiles, Redditor SlugsLoveBeer asked:

"What are some of the small things in life that make you happy?"
It's the little things we don't think of that can relieve us of life's many burdens.
Free Da Feet
"Taking off my work boots at the end of a shift."
"This. So much. I have about 2 hours left in my shift. Can not wait for that 530 am beer on the back porch with my boots off."
Simple Comforts
"Freshly washed sheets on the bed + just shaved legs + the windows open with a perfect cool summer breeze."
When Nature Sings
"Listening to the rain while I'm indoors."
A Delightful Buzz

"Iced Coffee, simple pleasure of a cold caffeinated drink."
Pets are given when it comes to making us feel all the feels.
Loyal Protector Of The House
"When coming home and your dog sees you from a distance and gradually gets more and more excited as your approach, to finally greet with joyous love and show you what a good boy they've been protecting the house."
A Purrfect Companion
"When a cat sits on me."
"My cat will often sleep in bed next to me and usually gives me spiky back rubs at bedtime.Sometimes though when he's really happy, he'll reach out and hold my hand with his paw."
Cat Talk
"My cat has a specific special meow she only uses when I sneeze. It's super cute and makes me laugh a little every time."
Our positive reactions with people can truly influence our mood.
They Nourish Our Souls
"Having people genuinely care about you. Mutual love and respect is one of the best feelings in the world. I also love food. Food is comforting."
Showing Teeth
"A genuine smile in return of mine."
"Yes. Like, when someone sees you and you can just tell they're really happy to see you, they're not just smiling to be polite."
Love Embrace
"Falling asleep with someone laying in your arms next to you. That calm kinda peaceful feeling of just relaxing. Not the part when your arm falls asleep or when you have to get up to pee though lol"
– mre4you

My joy-inducing thing is a little bizarre, but I trust this is a no judgment space.
I love to sit down to read in my love seat situated in the corner of my living room. But the act of reading itself is not the thing that makes me happy.
It's the smell from the pages after opening a new book that brings me such joy. It lets me know I'm about to be transported and it evokes a childlike sense of wonder that grounds me.
And it is one of the most comforting feeling. A literary aroma.
Keep reading...
Show less