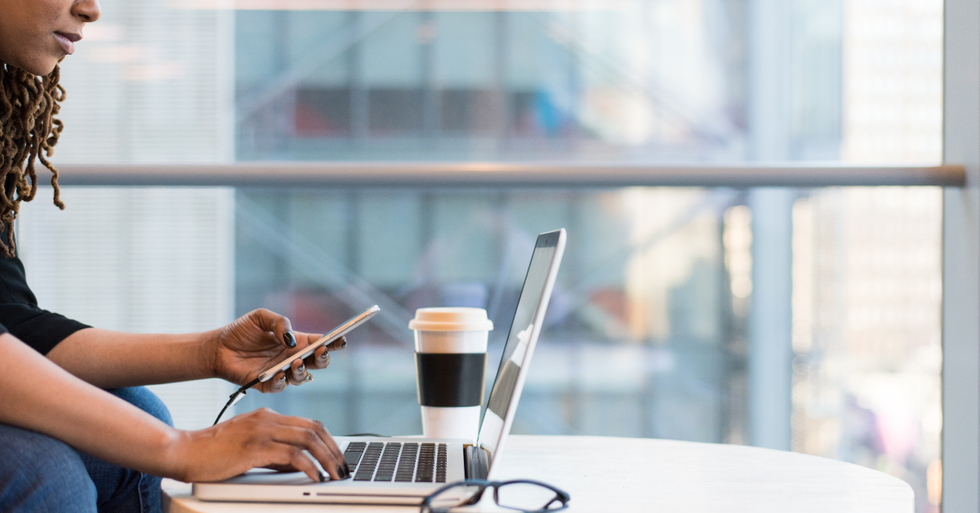 In the past few years, a lot of people have experienced what it's like to suddenly lose a job and scramble to find another. But some people have still lost a job in a more traditional sense, like being fired, or having a partner who wanted them to quit, pointed out the "Am I the A**hole?" […]
More
Job interviewing doesn't have to be difficult.
Let's not get crazy.
People are looking to work, don't make it arduous.
Some interview questions are just a power play and you know it.
Read the resume.
Redditor NickIsAlreadyTaken wanted to discuss all the things we no longer need to hear when trying to land work. They asked:
"What is the worst interview question?"
On an interview I once was asked... "Why do you deserve this job?" Honey... because you're offering it. Next question.
Beasts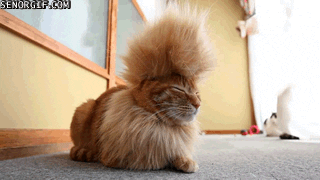 Cat Hairstyle GIF
Giphy
"What animal represents you?"
Brush_bandicoot
"A chameleon, because I'm adaptable."
throwawaytrash5991
IT
"I work in IT - was once asked 'What are the advantages of deploying an application into a n-tiered environment?' Had no clue what that meant so I answered:"
"The advantage is that you will not face the difficulties of deploying into an otherwise-tiered environment."
"I got the job."
masu94
Equipment
"Some good examples here but honestly anything that's like 'What utensil in a kitchen are you?' or 'What office equipment would you be?' questions are so annoying. Because they obviously want to see how you can turn 'fork' or 'stapler' into a description of your work ethic but just ask that instead of making me be an anthropomorphic cuisinart."
ItsTtreasonThen
Promotions
"Why do you think the turnover rate on our team is so high?"
"I was interviewing for a promotion within my team. The obvious, employee-self-reported number one answer is BECAUSE THE PAY IS F**KING GARBAGE. But how can you say that in a god damn interview? So I made up some other bullcrap."
Quefjack
Or flower?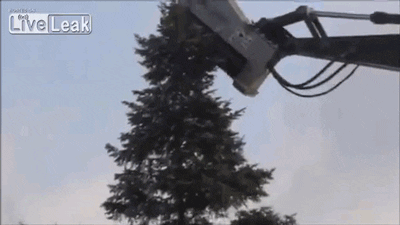 trees GIF by Digg
Giphy
"I didn't think these kind of people existed until I was legitimately asked, 'If you were a tree, what kind of tree would you be?'"
AKeeneyedguy
You know what you can do with your tree?
I don't know...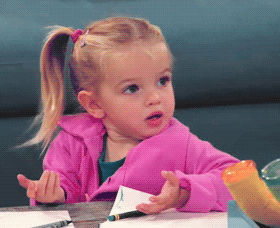 Good Luck Charlie Idk GIF
Giphy
"'Why should we hire you over the other applicants?' I didn't even knew the other applicants."
SuvenPan
Bull Crappers
"Why should we NOT hire you?"
nooutdeed
"It's the same question as what are your weaknesses. Are you going to tell the truth or spin them some bull crap like 'oh I'm such a workaholic, I work so much I often forget to neglect things in my personal life'. All you're telling the employer is that they cant trust you to give an honest answer when sh*T hits the fan. Be upfront with your short comings. We've all got them. They're just trying to figure out who the bull crappers are."
RgbScart
World Peace
"Q: What are you hoping to get out of this job?'"
"Honest A: A paycheck and healthcare.'"
Red_Christmas_Lights
"I remember getting this question asked to me during an interview and I froze; I was completely unprepared for this question and so I didn't have a great response prepared. I made up something, but was convinced I had screwed up and so I was bummed. I was 16 and the job interview was for a part-time job at Blockbuster. Blockbuster. What a stupid f**king question."
orange_cuse
60 Seconds
"Was once presented with a sequence of numbers on paper and told I had 60 seconds to tell them the next number in sequence. After puzzling over it for a minute I finally told them: 'You just wrote a random bunch of numbers on paper to see if I'd come up with a bullcrap answer didn't you?' Apparently, that is exactly what they did. It was both annoying and genius at the same time."
zerbey
Seriously?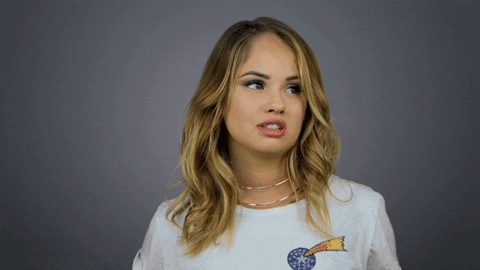 Seriously GIF by Debby Ryan
Giphy
"Apart from our generous salary, why do you wish to work here and for how long do you see yourself here?'" Legit had that asked verbatim for a part time retail gig."
Ironically__Swiss
BK Days
"When I was like 18 I had a job interview at Burger King. The lady asked 'Where do you see yourself in 5 years?' and then had the motherf**king balls to continue in saying 'Because we don't want people using this company as a stepping stone to other things, we are looking for loyalty.' (probably paraphrasing slightly). Still baffled that they really expected an 18 year old to not use Burger King as a stepping stone. They payed $8 an hour at the time. Lmao."
RedditingAtWork5
My Disdain
"I had someone ask my once what I disliked about my former managers. What a weird, loaded question. I had no intention of disparaging my former employers, which I think is what they were looking for. I didn't get the job and wasn't very disappointed about it."
SuchLovelyLilacs
Faces
"It's actually a real story about 20 years ago. The interviewer said 'I actually don't like your face. Could you please just smile now? Why are you making a serious face? lmao'."
WhitePhatA**
"Did you get the job?"
patheticdumbledore
"No they just laughed at me all time I was there and of course got rejected. But as they're too terrible, I could felt like I was lucky not to end up working with terrible coworkers."
WhitePhatAss
What?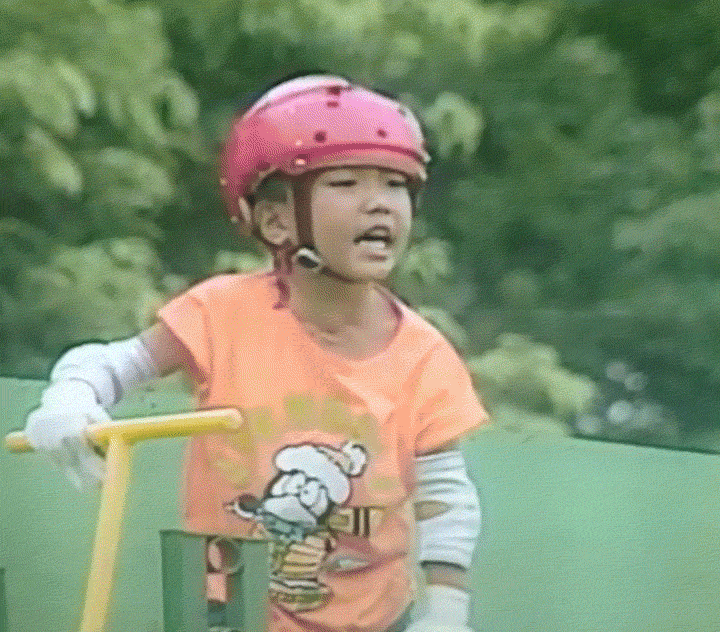 Idiot Reaction GIF
Giphy
"Why should we hire you?"
Careful_Frosting530
"You need spreadsheets, I need a paycheck. Let's not over complicate things."
maclaglen
Ingredients
"Tell me how you would make a peanut butter and jelly sandwich."
much2doboutnada
"Start with fresh vegetables and some bite sized slices of pork. Place vegetables in a hot pan with sesame oil. Stir until they are partially cooked, then add the meat. Keep stirring until everything is cooked thoroughly. Then add soy sauce. The cap falls off and you put an entire bottle in. Throw the Stir fry away and eat a peanut butter and jelly sandwich like the failure you are."
Pharaon4
2 Hours Later
"So this came at the end of a two hour interview. I had already accepted another position, but had this interview in the works for a few weeks so figured I'd hear them out anyways, but if it didn't work out, whatever. The whole interview went decent, I actually liked the company and there was a ton of room for growth. The company also fit into my personal interests, so not a bad place to be."
"At the very end of the interview, and I don't remember the exact phrasing, but the interviewer basically said; 'I'm really just looking for someone to do all my busy work, to just put their head down and push out a ton of general things. Can you do that?'"
"It just left such a sour taste in my mouth, I'm on the analytical side of things, busy work is definitely a portion of what I do, but I like to do more of the nuanced cause based evaluations, it was something I would have done 5-10 years ago in my career as opposed to now. So that question is my answer."
tynorex
Gone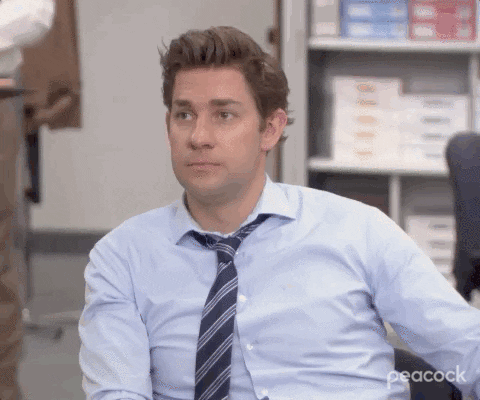 Season 9 No GIF by The Office
Giphy
"'Where do you see yourself in 5 years?'"
"When you are applying for a minimum wage job while you are in high school or college. Like every time I was asked that question I wanted to say 'not f@#$ing here, that's where!'"
TodayI-Forgot
"sell me this pen"
"Not a question but one time an interviewer for a spa reception job did the 'sell me this pen' thing from Wolf of Wallstreet and I did not know how to answer because I didn't know if I should quote the answer given in wolf of Wall street or if there was another correct answer."
existingokay
Interviewers... It's 2022, time for better job interview questions. Be smarter.
Want to "know" more?
Sign up for the Knowable newsletter here.
Never miss another big, odd, funny or heartbreaking moment again.
Keep reading...
Show less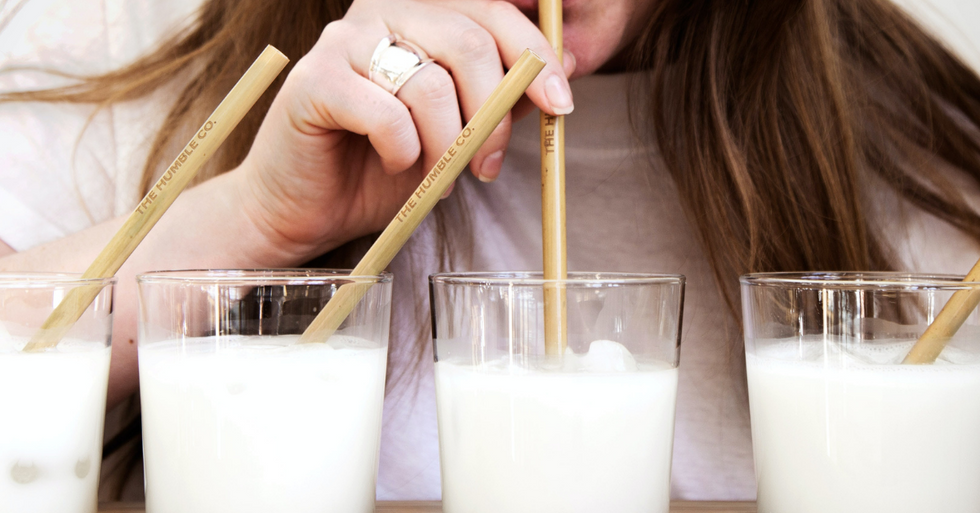 Maintaining a strong relationship with your roommate can be a delicate balance. One always wants to make sure they're pulling their weight in keeping their shared space habitable. But one should also always be mindful of using their roommate's things, especially if one does so without their permission. Redditor moonbyjonghyun found themself becoming increasingly frustrated […]
More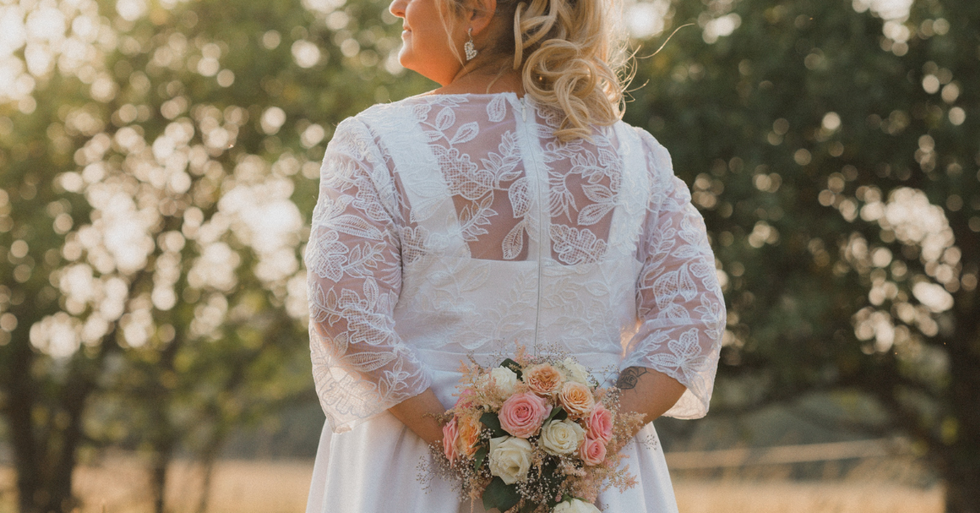 We can all say that we generally want the best for the people we love, and we'll do our best to attend all of their important events. But if living with them around has been hard, attending those events may not feel so appealing, cringed the "Am I the A**hole?" (AITA) subReddit. Redditor angosmalewife had […]
More
As desperate as people are for a job these days, sometimes you realize real quick, this place ain't worth it.
Yes, we need to make money to survive, but some work opportunities will only ever lead to toxic drama.
Listen to your instincts.

Just politely say... "I'm sorry. I just had a death in my family. I must go."
Then run. I promise there are other jobs.
Redditor sheepofwallstreet86 wanted to hear about the reasons why they knew a job was not going to work right from the start. They asked:
"What happened during an interview that immediately made you realize you wouldn't take the job no matter how much they offered you?"
I once thought I might sell steak knives. The orientation was five hours. For steak knives. I wanted to stab myself with my product.
Negative Much?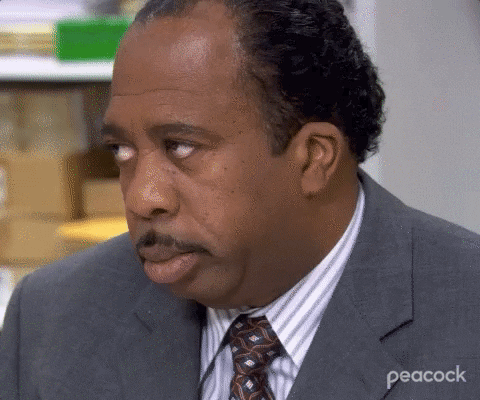 Bored Season 3 GIF by The Office
Giphy
"Three of four people who interviewed me spent the entire time talking about how bad the company was and why I really don't want the job. The fourth was the CEO. His story was different. I didn't take the job."
IAmDotorg
I still felt terrible...
"I tried getting a job as a telemarketer once. The interviewer had me go into another room and call her, and she would pretend to be a person I'm trying to get money from. I started into the script, and she said, 'Oh, but I'm just a poor college student with no money!' Even though I knew she was just pretending, I still felt terrible. I knew that I could never do that work in real life. I told her that my coming there was a bad idea and I had to leave."
CapnFang
The Resume
"Back when I was unemployed long term, I was applying for roles anywhere I could find really. Got an interview for a retail position, not great but better than nothing. First interview is a group one, I get through that fine. Second interview is with the manager of the store. He spends like 10 minutes telling me how sh*t my resume is."
godzillastailor
Pants on Fire
"The amount of lies discovered during the interview itself. They tell you one thing online and in emails, only to see something different when you show up and go through the interview. If there was already that much lying and falsehoods seen during the interview, no telling how much worse it actually can be. Could understand why the person left."
Lostarchitorture
Pass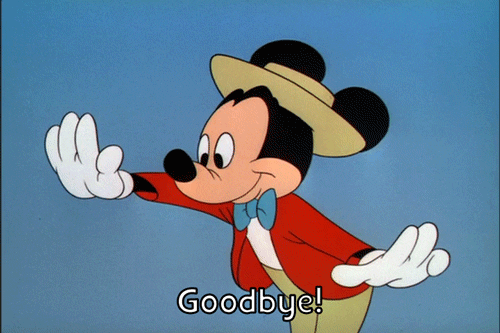 Bye Bye Goodbye GIF by Mickey Mouse
Giphy
"They called me back for a… 5th interview… after that I had enough and told them it was getting a bit much and I'll take a pass."
kyle71473
Seriously. How many interviews do you really need? Nothing is changing from meeting to meeting.
Smarter than the Average Turnip...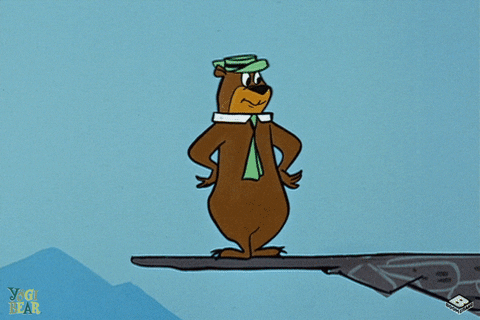 epic fail falling GIF
Giphy
"When she started explaining that my 'role' in handling payments would involve depositing 'client payments' into my own personal account before transferring it to 'the company'. I may be a dumba**, but I didn't fall off the turnip-truck yesterday."
asstyrant
Excuse me, what?
"Asked me if I would be willing to take a three month deferment while under a 'Probationary' period. If after 3 months, they didn't like me, they'd let me go and give me a check for $0.10 on the dollar for every dollar/hr worked. If they kept me, I'd get a check for all my hours, plus a bonus of $500 for office supplies, but I could only buy out of their selected catalogue. I almost laughed in her face."
FreeSpeechMatter1776
Always trust your gut...
"After 2 panel interviews, was invited for a lunch with the team - I pretty much knew I had the job, the offer was just a formality by that point. Went to a random buffet restaurant at a forgettable hotel miles from the job site (which was really odd). Carpooled with the team and it was a very weird vibe during the ride and getting to the table - everyone was walking on eggshells around the manager, laughing too loudly at her jokes etc."
"As soon as we sat down, the manager went up to get her food, and the rest of the team stayed at the table - when her phone started ringing (she'd left it on the table), they were panicking to be the first one to get it before the 2nd ring. They were so deferential (almost comically so), and so worried about what might happen if the manager got upset, I just couldn't see myself working there. I turned down the offer when it did come in the next day. Saw the job advertised again a few months later, wasn't surprised. Always trust your gut."
bassgirl23
20%
"This was a grad school interview, so slightly different, but still fully convinced me to divert my focus to other programs and interviews completely. I was asked to prepare a five minute presentation that I would give via zoom at the start of the interview."
"About a minute into the presentation, the interviewer got up and walked away from her laptop before returning about a minute later. She missed 20% of my presentation. I kept giving my presentation because there was also a student representative on the call, but the faculty interviewer neither apologized nor acknowledged leaving during my presentation."
"If I am not worth five minutes of your attention as a prospective student, then your program is not worth my tens of thousands of dollars. Lucky for me, I was accepted into my first choice program that same day."
JimboSliceCAVA
Sorry 3rd Lady...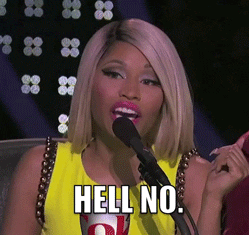 Nicki Minaj No GIF
Giphy
"I was told the person I would be supporting as an Executive Assistant was on his third wife, he has 6 kids and that I should include the wife in certain decisions so that she doesn't feel insecure (being the 3rd wife and all). Ain't nobody got time for 3rd wife insecurity drama."
SSOJ16
3x times a charm...
"I remember making it to the third interview round for this organisation only for them to tell me that I don't have the particular background in the sector that they're looking for. This is after a general recruitment test, a case study assignment and two interviews. Needless to say, it was super frustrating."
PM_ME_YOUR___ISSUES
"taster session"
"It wasn't an interview but a 'taster session' where I had to work there for 3 hours then make my decision. A lot of the hardware didn't work, the guy training me was away and had to train me over a video call so whenever anything went wrong I was fucked and he would loudly sigh every time I needed something explaining. Because how dare someone need something explained to them on their first job."
TheNameless00
"no excuses"
"I interviewed at a "no excuses" charter school. They gave a scenario where a student comes in to class and doesn't have his homework done. He says it's because he spent the previous night in the ER because his brother was shot. School policy is that unfinished homework is a mandatory detention. I could not, in good conscience, answer that question the way they wanted."
fxcassell
Game Time
"Stupid interview games. The d**kheads put me at a low table with a low chair, placed water in a carafe with an empty glass - all just out of reach so that I'd have to stand and reach for it, and then interviewed me as a panel of six employees sitting at a tall table with tall chairs."
"The questions were all more about my character than my skills. The whole thing was so obviously staged to make me feel uncomfortable. An interview is a conversation, not an interrogation. Treat it like an interrogation, and I'm freaking out. It's a clear sign of a toxic workplace - I've yet to see an exception to this rule."
fargmania
2 of us...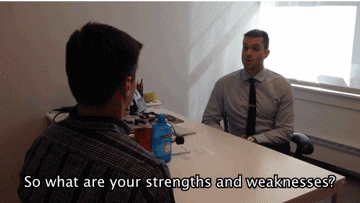 job interviews GIF
Giphy
"It was a low paying retail job, but I've been interviewed at the same time as someone else. The issue I had with this is that it pits two people against each other and it becomes incredibly awkward. I was interviewing against a woman who had lost her job and was talking about supporting her kids."
"I felt like I had to make a stronger case saying that I didn't know how I'd afford college without the job. If an interviewer doesn't have time for 2 separate interviews then just walk out because things will only get worse."
Future_Classic_
Someone better...
"After the job interview they said they will call me in one week. A month has passed and I still didn't get a call so I decided to call them myself. They said 'oh yea.. we remember you.. yea.. Um sorry about that we completely forgot to call you back. We already found someone (better).' Turns out That that someone then turned the job down and so they contacted me again to see if I was still interested after two months. I said 'No thanks. I already got a job.'"
Redittoranian
It was a full time job...
"I went to interview for an entry level marketing position in the film industry. Two hours in the boss slipped in that I wouldn't be paid for the first few months while they trained me. It was a full time job. He also wanted me to start immediately that day using my personal laptop. I made up an excuse and left shortly after."
thecylonstrikesback
1997
"This was during a phone screen rather than an interview. Time frame was 1997, during the height of the .com boom. I'm a programmer. The screener told me that they were a 'fast-paced company' and I asked for some clarification on what exactly that meant. After some evasive answers, I asked more directly what kind of hours people worked and found out that many people were working 60+ hours a week. I politely declined."
"The company did have an IPO in early 1999 that could have been lucrative for me, but I had an 18 month old daughter and another on the way - I was changing jobs to be able to spend more time with them, not less. I feel very good about that decision."
stevedonie
It's a Cult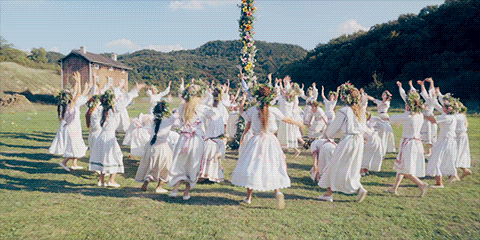 Dance Flowers GIF by A24
Giphy
"Wasn't the interview per se, but I caught a glimpse of a whiteboard in HR that had a bullet point list that seemed to be things to talk about to convince people to join the company, and one of the items was, 'Not a cult.'"
poe_todd
Damn You John!
"My brother once had an interview for a cooking position at a local restaurant. He walked in and immediately ran into a female employee who was crying and yelling 'F**k you John!' John was the guy who interviewed him."
Arcinbiblo12
Again... just get up and run.
There will be other opportunities.
Want to "know" more?
Sign up for the Knowable newsletter here.

Never miss another big, odd, funny or heartbreaking moment again.
Keep reading...
Show less