Depending on the job, non-office employees work tirelessly to push through with their physically-demanding tasks despite their fatigue to earn that paycheck.
But in their exhaustion, judgments can be impaired and exhausted workers can be vulnerable to workplace hazards.

And when an accident occurs while on company property, it's a devastating predicament that can have long-term effects.

Curious to hear job horror stories, Redditor Bwrice asked:

"What's a work related accident that still haunts you to this day?"
"Beware of falling objects" was the last thing on these workers' minds.
Do Pets Miss Their Owners?
"While building Levi Stadium, a trucker was unloading rebar when the entire pile fell on him, impaling him multiple times and also crushing him."
"I never met the man, but his cat and elderly dog ended up a a local shelter. We planned to adopt the dog and ended up taking home the cat too because we didn't want to split them."
"Nena (the dog) passed away in her sleep in 2017 about 2 years after we brought her home. Seal (the cat) is around 7 years old now and doing just fine."
"I've always wondered if they ever thought of him."
– ryneaeiel
I Scream
"Worked for Edy's Ice Cream. My truck was loaded wrong so at a stop had to shimmy between pallets to get to the back pallet."
"Was unloading the top pallet and the pallet below collapsed. The top pallet slid on to me. But since I was between 2 waist high pallets about 1200lbs of ice cream bent me at the waist the wrong way."
"Sort of like bending over normally, backwards."
"Ended up with 2 broken vertebrae, nerve damage and was not fun."
"Eventually got a six disc fusion and was able to walk again."
"But now I have arthritis in my back and it really hurts most of the time. I also have numb areas in my right thigh and my whole lower back."
"Would not recommend."
– Im_too_old

Fatal Collapse
"Trench collapse. Guy was pinned mid chest. Not good but not immediately fatal. Guy's coworkers freak out and use the backhoe to dig him out. Ended up catching him with the teeth on the bucket. Essentially cut him in half."
"The guy on the backhoe was his brother."
"Dude would have probably been alright had they rescued him the right way."
– Flame5135
Drowning in Molasses
"Not me, but at the cookie factory where my brother worked a worker died when someone accidentally dumped out a massive mixer full of molasses on top of him. He suffocated before they could dig him out."
– brainbarker
No one ever expected these jabs to happen.
Implementation Of A Rule
"Engineer decided to open a parcel with a Stanley knife, not sure if he slipped or what angle he was cutting at but BAM! Stanley knife in the eye. Never saw him again but h&s quickly introduced a policy that safety goggles needed to be worn when opening boxes"
– Quizzical_Chimp

Ruined Wedding Gown
"Used to be a wedding caterer. While the bride and groom were going to cut the cake it started to fall off the table as they were both trying to catch this ridiculously huge thing the bride slipped, fell into a pyramid of wine glasses on a foldout table behind her... The table collapsed and a wine glass stem pierced her neck."
"She survived, but she was not gonna be able to take that gown back to the rental place... I've never seen so much blood in my life."
– DanteWolfe0125

These accidents were uniquely different from the common examples above, but horrific, nonetheless.
Mad At The Machine
"I dunno if you can call this an accident but I was working with this guy and outta nowhere he says 'I'm sick of working here, check this out' and jammed his foot into the gears on the machine. Completely mangled his foot. Saw him 20 years later and his foot was still f'ked."
"He was looking for a couple weeks of workers comp, got a lifetime disability instead. It was pretty horrific."
– KingGuy420

Bashed In The Face
"Work in a dealership and once a tech was using a tool that broke free bashing him in the face, knocking out multiple teeth, splitting his lip and breaking his nose…it was a bloody mess. Young kid, with balls of steel appearantly. While waiting for an ambulance he was sitting there talking and smiled to show the damage. That smile was horrifying. He recovered and got a ton of dental work and still works there."
– smallboxofcrayons
"I was a cashier in a grocery store. One of my fellow cashiers was a senior, just killing time in retirement. One day, she had a dizzy spell, collapsed, and cracked her head open on the floor. Paramedics were called, and as they were loading her into the ambulance, she was crying out that she could still finish her shift."
– originalchaosinabox
Aviation Disasters
"I used to fly small airplanes in north west Alaska. In the two years I worked there I knew three pilots that died in crashes."
"Don't miss how those days felt."
– SweatyMooseKnuckler

Severed Digits
"Coworker, who was fresh out of trade school was using a table saw to cut 1" thick sheets of plastic into strips. It was cold so he put on some leather work gloves."
"A glove got caught and pulled his hand into the saw, nearly severing his right index and middle fingers."
"He came to me and said, 'uh, I think I cut my hand'. It literally looked like a package of pork ribs - all mangled bone and tissue."
"They were able to save the fingers, but they're non functional and don't bend."
– funtobedone
Working in theater, I've seen my share of fellow performers getting injured.
From theme parks to Broadway, the things actors do for the sake of entertaining audiences are nothing short of risky.
Anything can go wrong when actors rush backstage for a quick costume change or when they rely solely on the mechanics of set pieces to move efficiently.
A good friend of mine was the victim of the latter, when he expected the bottom of the trap door would be clear of a moveable stair case when jumped in as he always did at a particular moment during a theme park show.
He landed on a staircase that hadn't been switched out for the airbag because of a crew member's incompetence.
My friend sustained several non life-threatening injuries but survived.
The things we do for art...

Keep reading...
Show less
Many people work hard from the moment they are on the clock until their respective shifts are over at the end of a long day.
For many of those in the workforce, the wages barely sustain a comfortable living, especially for those who are raising a family.
Yet, there are jobs that are known to pay a higher salary without requiring extreme physical labor, or the requirement of higher education.
Curious to hear what those jobs might be, Redditor ImAMasterBayter asked:

"People Break Down Which Professions Are Completely Overpaid"
Extensive training requirements are not a thing, apparently, with these professions.
Daily Dairy Duty
"I watch milk powder go into a bag and out on a conveyor and get paid $37 an hour."
– Stacwe3
Eyeing Dirt In Motion
"Mine? I get paid $20.50 a hr to watch dirt go by on a belt all day."
– trudmer
The Handy Man Is Happy To Help
"I am a handy man that charges $50/hr with a 3hr minimum, a couple months ago I got a call for service that consisted of changing 9 smoke detector batteries, 2 light bulbs, and rehanging a picture. I felt bad taking the money but the guy couldn't have been happier to have that stuff finally done. He asked for my card and is now a very good client."
– iznmehra
Words From An Appraiser
"I make about 40 an hour after tax in the US as a real estate appraiser. You just need a college degree and a year of training and there is a huge shortage of appraisers right now."
"Edit because this post blew up: I only perceive this job as being overpaid because I used spent most of my 20's making pizza for minimum wage and imposter syndrome is a thing. Also, OP said he was looking for a possible career, and I felt like my job post was better than a troll post."
"Appraisers are not real estate agents or brokers. I do not buy or sell property."
"I do not, 'look at zillow and copy the number' and I don't just, 'make the number' in valuation. While I agree there are some appraisers who may lie or exaggerate, the same could be said of nearly any job. However, if I were to intentionally try hit some goal and got caught fudging the numbers, I'm looking at permanently losing my license and possible jail time depending on the severity. It's actually pretty common for me to, 'tank a deal' if someone is paying too much. This isn't the wild west of valuation anymore; FIRREA is a thing now. Appraisal reports aren't just 3 pages of photos with a cover page anymore; my typical appraisal is 30-50 pages with long boring typed pages of market data that I type and research myself."
"Let's talk about the appraisal gap. In most of the US, we are experiencing a, 'sellers market' meaning houses are selling for higher than what they normally sell for. A lot of people at this thread are blaming appraisers for driving housing prices up. Let me be perfectly clear about this: appraiser's valuations are based off of past data. That is it; we look at closed sales from the past. Realtors and brokers speculate on future markets, because they are motivated by profit. If anyone is driving this current market trend, it is the people buying properties over listing price, local government/laws willingness to allow foreign investors, the people who are raising rents, and the people who are making big risky developments. The appraisers have little to nothing to do with market perception of value; in my area at least many market participants are paying over 30% of listing price. Trust me when I say these people are not satisfied when my appraised value comes in less than that."
"The hardest part of the job is definitely the occasional angry phone call. Let's look at an example. Say someone lists their house at 100k, and they accept an offer for 150k, or 50% over listing. Well the appraisal is based off of past closed sales. The bank will only finance up to the appraised value. So if the appraisal comes in at 110k, meaning the subject in relation to comparable sales from the past year in the subject neighborhood equate to roughly 110k, they will either need to renegotiate the price, or be willing to put up 40k of their own money."
"In a sellers market, it's often better to accept a deal with better financing than a higher price. Let's say in this situation instead of taking the 150k offer with a mortgage, you take a smaller offer for 140k that is all cash, no financing. Well if there is no financing involved, meaning no bank, than no appraisal is needed."
– f4gmo

Landing work in software seems to be like hitting the jackpot of success.
High Commissions
"I'm in software sales, software sales. Coworker got 100k commission on a deal."
– The_GOATest1

So-Called Analysts
"There are an incredible amount of 'analysts' who just 'own' automated excel sheets they received from developer teams."
"Low to mid six figures is common in HCOL areas."
– Shoddy_Bus4679
The Successful Client
"I do the tax returns for a guy who paid 20k for demographic research software and made something like 40M over the last 3 years. His costs are almost nothing and admitted he does like 5 hours of work a week on it."
"I got more likes and comments than I thought I would, and wanted to add some more detail. The guy himself is super nice and easy to work with. It's hard not to feel jealous even though I make good money myself. His business and personal returns are super simple so we don't even charge him that much for them."
"The software is something proprietary he paid a third party for, and I don't know the name of that developer. The data output is sold to political campaigns and he's compensated more if the campaign wins. He did have some clients on both sides but now exclusively works on one side of the aisle."
– Todders8787

Salaries in the world of academics got a closer inspection.
The Administrators
"University administrators and board members."
– MayBeckByDay
A Stark Contrast
"I'm a professor. I love it. But the 'president's office' contains a staff of 5 people with a total payroll of just under $500k/year. Meanwhile, all the PhDs, MFAs, and DMAs who teach all the classes, advise all the students, and serve on all the committees bring home a whopping $50k-$65k/year, dependent on rank, tenure, etc. It's real fun...
– LPHaddleburg

Unfair Privileges
"The president of my institution makes a approximately $500k/year and is provided a house on campus alongside reserved parking if he so chooses to use it. He also gets a country club membership. Meanwhile I have to pay $200 to park at the school where I TA and do research, and I get paid maybe 1/20th of what he does. I genuinely do not understand why the f'k the dude who makes six figures doesn't pay for parking, but I do."
"Edit: that should be half a million."
– DADPATROL

Some of the cushiest jobs that require less time actively toiling away seem to be paying significantly more than the average livable wage offered in the US.
Perhaps the biggest indicator of what that might be was summed up best by Redditor iadasr, who said:
"Whatever you guys are all doing that lets you browse Reddit all day..."
Word.

Keep reading...
Show less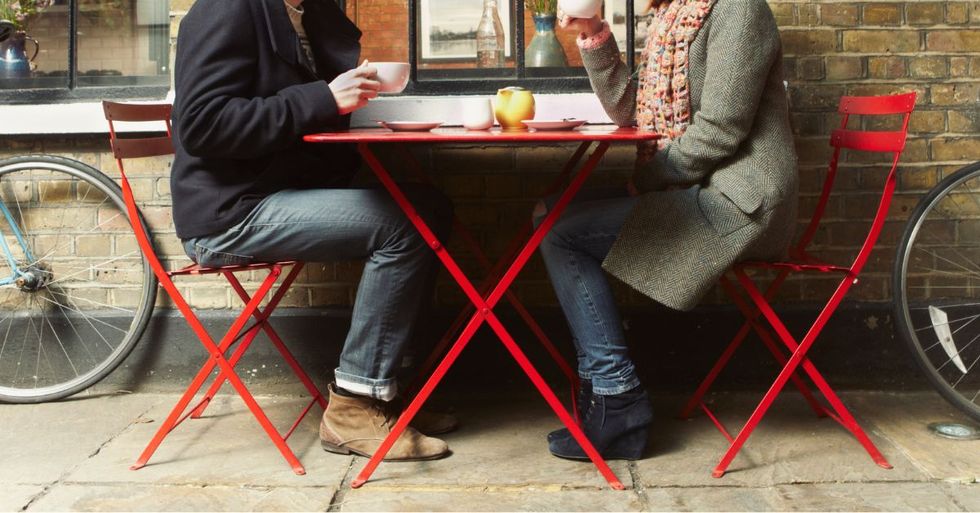 When people go out on a first date, they generally don't put all the cards out on the table. General information on a dating profile should be intriguing enough–coupled with a photo of themselves–to spark curiosity and interest from someone wishing to pursue a romantic prospect. But how much of a mystery should an individual […]
More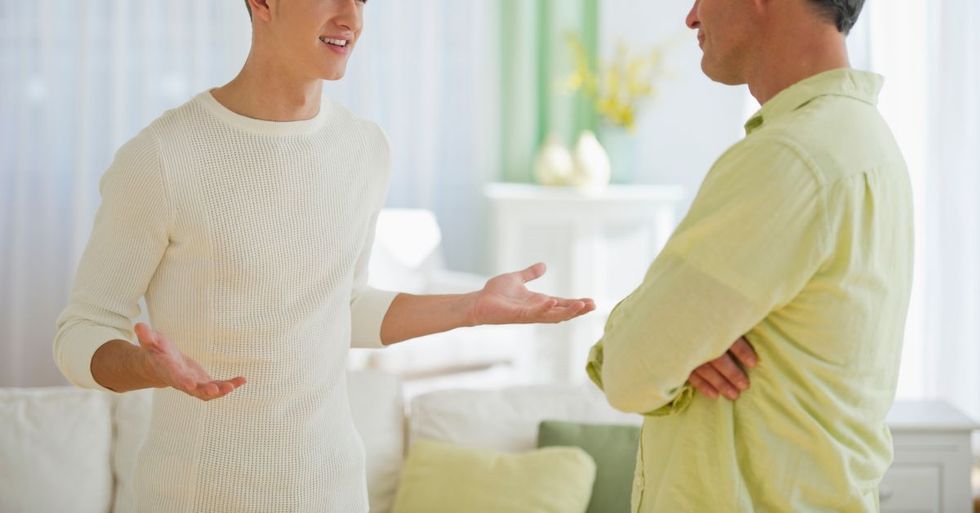 Working for the family business has its built-in benefits. But in regards to the future of the company, it doesn't always pan out as expected. One Redditor just challenged the future and stability of his parent's business, and the conversation that followed did not end well. Redditor sds133 is a 28-year-old male who has been […]
More
Everyone has a unique story about their job that no one else outside of their profession understands.
That's what's so great about the proverbial conversation starter, "So, what do you do for work?", when meeting people at any gathering.
Even a job in the customer service industry–like a server or flight attendant–can have amusing anecdotes to share among coworkers because every day and every customer interaction is different.

Curious to hear fascinating workplace stories from strangers online, Redditor sparklingshanaya asked:

"What is the most ridiculous thing you've ever had to deal with at work?"
Not all workplace environment foster loving and caring employees.
Tony's At It Again
"A drunk guy in his early 60s who was constantly sh*t-faced at work. He'd have screaming matches with my boss in the middle of the office, he'd call me on the phone from his cubicle to ask why he was cc'd on certain emails (they were short emails sent for informational purposes to everyone and I wasn't even the author of these emails) and my favorite thing was when he would pass out and fall out of his chair. 'Call 911, Tony collapsed again' was like a monthly thing. I really liked my boss and when she left, the new boss kept asking me to finish Tony's work. I left shortly after."
– Dangerous_Effort3355
Blind Rage
"Worked in HR for a nonprofit that hired people who are legally blind. That was the mission. One day, two employees got into a fight. One was partially sighted and the other totally blind swinging his cane. I had four witnesses to the altercation. But they were all totally blind and thus, couldn't tell me what happened."
– marabou22
Unsympathetic Management
"As a teenager while working as a cashier at a store, I was robbed at gunpoint by two dudes with guns pointed inches from my face. The store manager and someone from corporate showed up shortly after the police came to show support. Immediately after the police left, both the manager and corporate rep tried to convince me and my other coworkers that also had a gun in their faces to keep the store open for the remainder of the shift (~6 hours). I was literally still shaking from the ordeal, and somehow they felt that I was good to work until midnight as a teenager. I asked to go home, as did everyone else. Management decided to compensate us for the trauma by paying us for the remainder of our shifts but, said that we still had to work our next shifts and could not call out. It's amazing how insensitive some people in management can be."
– ItsEarthDay
The Mystery Pubes
"Call center setting. Someone came to me to complain that there was an inordinate amount of pubic hair on the flat top of the urinal in the men's room. Went to check and there were a remarkable amount of pubes there. Nasty. And clearly placed there by someone on purpose."
"Cleaned them off with a paper towel, washed hands vigorously, and continued on with my day."
"A couple hours later, I'm told the pubes have returned. Not quite as much as the first time, but still too much for the universe to have deposited there naturally."
"I and another manager have our suspicions as to the culprit. We try to catch him, but can't get more than circumstantial evidence. Not enough to confront."
"After a third iteration, I've had enough. And so call all the male staff into the board room and address them as a group that the disgusting behavior had to stop immediately, because there would be grave consequences for whomever was caught doing it. I make sure to make eye contact with the main suspect multiple times during the meeting."
"It never happens again."
"Still boggles my mind that I had to deal with that crazy behavior, but you know...call centers."
– Plumpuddingdog

People who work remotely from home are spared some of these encounters.
They Were All The Rage
"A coworker screaming at me for leaving food to rot in the shared fridge. It was my first day there and I hadn't even unpacked my belongings yet."
– idontdigdinosaurs
Hungry Coworker
"Had a coworker eating other peoples lunches instead of bringing her own, or just take one or two things. She'd sneak in the breakroom before breaks."
– neuro_25

Working Solo
"Jobs would be so much better if there were no other people."
"Maybe i should be a fisherman. But i like fish. No fish has ever yelled at me on my first day of work. :("
– HardCounter

Big Words
"I was 'counseled' for a good hour because I offended the other ladies in our small office by...get this.....I used big words that they didn't understand. Not bad words. Big words."
"The ridiculous/sad thing? The job was for a book manufacturer and at any given time there were several dictionaries being printed."
– AxlotlRose
People share their workplace drama dealing with interesting customers.
The Librarian
"I work at a library. The amount of people who don't bring their library card with them and then refuse to give me ID so I can look up their account is baffling. I'm just trying to prove they are who they say they are."
"Also a mentally ill lady once told me that Osama bin Laden wanted to steal shoes from the artist formerly known as Prince."
– cihojuda
Overdue DVD
"Yep! Fellow library employee here. The people who act surprised when I ask to see their library card! One guy got ANGRY when I told him he owed 30 cents for a late DVD. He kept insisting 'I turned that in!' Left the desk, marched over to the DVD stacks, found said DVD, came back, plunked it on the counter and insisted 'SEE, I turned it in!!!' I took a deep breath and said 'sir. That's not the issue. We know you turned it in. You turned it in a day late.' He pauses, says 'oh…' and gets his wallet out."
– helianthus_0
Customer Thinking They Were Playing A Midway Game
"I had someone throw a drink at me through the drive-thru window, which is an unwise thing to do to someone standing in front of a shelf of other drinks waiting for the customers behind you."
"Close second: we had a guy that robbed our gas station for like a month with a finger gun before he finally got caught. Everyone knew it was a finger gun, but you have to comply when someone robs the store so.... ¯\_(ツ)_/¯"
– JAHNOOSKA
Bizarre Request
"I work at a pet resort/spa. I'm checking in this lady's dog at like 7 in the morning. Real sweet lady, she has an Australian shepherd. But before I take the dog inside to his kennel for the groomers, she asks me to tell the groomers to separate whatever hair they shave off him into separate ziplock bags based on color and texture. Turns out she makes jewelry out of her dog's fur. Later in the day I bring out the dog along with probably 7 little baggies of hair and the lady was very excited. She gave me a fat tip so I didn't complain but that's by far the weirdest request I've heard in all my time working there."
– snailsforbreakfast
The Missing Bullet
"I work in the funeral industry, so I get to deal with new ridiculous things on a near-daily basis. For example, today I had to look for a bullet in a body bag, because the list of personal effects of a deceased that we got from the medical examiner included 'ammunition x 1.' This person was going for cremation, and bullets in a crematorium are a no-no for obvious reasons."
"So, we looked and looked, inside the body bag, inside the clothing, pockets, shoes, under the body; I even shone a flashlight into the hole that used to be the deceased's face to see if it was maybe still in the head-ish area, but no. So after 20 minutes or so of thoroughly searching this poor dead person, I called the MEO to see if they had the bullet. The girl who answered the phone checks with the morgue and comes back to say 'yep, it's here, we always take and keep the bullets!' Great! Then WHY list it on the personal effects sheet with everything else that is still with the body??"
"My job is weird as hell, y'all."
– SleepySpookySkeleton
Broken Toilet
"Had someone complain that the toilet he used wouldn't flush, and when I asked which restroom/toilet he made it clear they used one that was blocked off with an out of order sign and he removed it (it's a sticker you put over the latch) to use the toilet. I told him that that toilet was out of order because it wouldn't flush, even specifying something was wrong with the flow regulator. He then asked how he was supposed to know that, to which I replied the out of order sign that was on the door. He then got quite angry, giving me reason after reason why he had to use that specific toilet and how it wasn't his fault he used a broken toilet, culminating in him asking to speak to my manager. I then told him that I was, in fact, the facilities manager and was the one who handled anything involving the cleaning or maintenance of the building. He then nearly shouted 'Fine I guess I'll just f'k myself!' and stormed out of the building; I assume because he realized he wasn't going to get a refund because he left a massive sh*t in an out of order toilet, which he wouldn't have no matter what anyway. It's a movie theater, not a perfectly operable toilet emporium."
"Either that or teenagers in suits throwing bananas at the movie screen, one of the two."
– kenpobiscuit13
I worked in retail once when I was 16, selling video games.
During one shift, I had a kid who leaned over the counter and grabbed a Nintendo video game and ran off with it. I contacted security and they managed to apprehend the young teen. Later, the kid's mother came into the store after being asked to pick up his son from the mall, and she chewed me out for accusing him of stealing.
That same shift, my co-worker said she was going to take a break. I didn't know it was going to take an hour. I also didn't know she was shopping inside the mall with her boyfriend–who was the manager of our store and was cognizant of the fact that she was still on the clock. Meanwhile, I was in the store by myself and I had to improvise when dealing with a return transaction.
It was my first day on the job. It was also my last.
I endeavored never to work in retail again after that. So far, I've managed to avoid it.

Keep reading...
Show less