Reddit user Sweetlo123 asked: 'What did you get fired for?'
Being let go from your job is never a pleasant experience.
Particularly if it comes out of nowhere, without any possible warning that this was a possibility.
Even if it isn't any more pleasant, generally speaking, most people have at least an inkling of why they were let go.
Budgetary reasons, dissolved departments, being told you weren't meeting company standards, or bad blood with the boss.
As well as some less common, highly unusual reasons which at least might make a good story down the line.
Redditor Sweetlo123 was curious to hear from people who were let go from their jobs, and why they were met with this fate, leaving them to ask:

"What did you get fired for?"
For Standing Up For What's Right.

"We were told we get OT for night work."
"The new 'company manager' let it slip that we don't actually get OT for night work, so when I was scheduled for five nights in a row working on a transmission line cell site I mentioned that I expect everyone working from our company on site get OT."
"Once it was said that we won't get OT and that it wasn't an actual policy (was written in employee handbook), I forwarded the email chain to the entire company and leadership at Verizon."
"I was canned, but now everyone gets OT for night work."
"My life is better now anyway and got my people what the deserve."- drklunk
This Was Never Going To End Well...
"Aggressively squeezing breakfast muffins lol."
"I was a few days into working at Mcds and someone complained I gave them a muffin that was too hard-they bake them at like 3 am and sit in a warmer all day."
"This was before they had the full bakery menu, I think muffins was the only thing baked and maybe cookies."
"So my manager told me to squeeze them before I hand them out."
"Me being a dumb teenager squeezed the s*it out of these muffins and got another complaint."
"They stopped scheduling me, haha."- eatmyknuts
You Have To Do The Work To Get Paid...
"I just stopped working and began only attending meetings."
"Lasted almost 9 months that way before they let me go."- frantictossing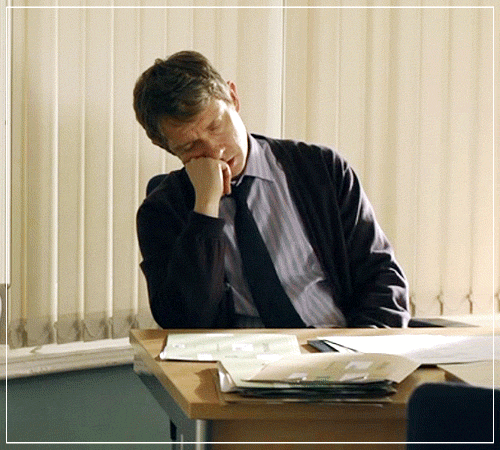 martin freeman sleeping GIF
Giphy
Wrong Time, Wrong Place
"I was fired after a month into my first job at a local pizza joint when I was 16."
"They called me during the Super Bowl and said I had to come in."
"I told them I was out of state without a car so no way I could make it."
"They said I should've known this was one of the busiest days of the year and I should've stayed in the area."
"I came in to work my next shift and they just gave me my paycheck and said they had to let me go for not being a team player."
"10 years later I was fired from a job in tech because I refused to move out of state."
"This one hurt a lot more."- seventyfive1989
Hard Not To Say They Had It Coming...
"The company's timeclock software ran off of the computers time, so when I was late I would just close the software, change the time back to before shift start and then clock in and change it back."
"The supervisor who showed me the trick fired me."
"A day or two later he saw me pulling in late, and when he went over the time info that day, it showed me clocked in on time."
"He knew why."- Grief-Inc
Nepotism Always Screws Someone Over...
"Worked at a gas station and was a sucker for the free soda."
"I would drink a few 24 oz glasses of Dr. Pepper (don't judge) per shift and had to piss relatively frequently."
"I usually worked with the same lady every shift and every shift my drawer came up short even like $10-20 bucks."
"One day my usual co-worker was off and I worked with another lady who warned me to watch my drawer around the other and hers had been short when she was around."
"That got me to thinking."
"The next shift with the usual lady I stuck some receipt paper into the lip of the bottom of my drawer and hit the bead."
"When I came back the paper was on the floor."
"My drawer was short $20 at shift change and my boss fired me."
"I told her of my findings and asked her to review the security tape."
"She told me to f*ck right off the other lady had been there years."
"I left heart broken and rented some VHS tapes to indulge in and recover."
"One of the movies was Casino and man is that a good movie."
"Come to find out the usual lady was the boss lady's cousin and they f*ckin told people I knew I got fired for stealing money."
"I though about calling a lawyer but also, I was in high school and was delusional I suppose."
"I got out of that town after high school and rarely return, especially considering all my family moved off."- woohhaa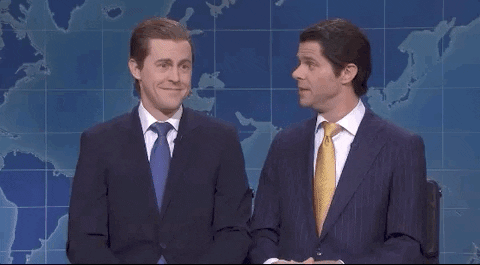 Snl Smiling GIF by Saturday Night Live
Giphy
The Age Old Story Of Men In Power
"Caught the boss stealing."
"So he fired me."
"His word vs. mine and it didn't go my way."- freezingprocess
People Tend To Get What They Deserve
"Embezzled almost $500,000 from the doctor's office I worked at."
"Oh no, wait."
"That was my former supervisor who did that...26 years after she fired me for taking home a left over slice of pizza after a drug rep hosted a pizza party for the office staff."
"Karma can take a long time, but it always comes through."- YourFront
Late To The Game...
"Being the last hired when they instituted layoffs."- BubbhaJebus
Some Plans Can't Be Cancelled
"1970s YES 'Close to the Edge' tour."
"I had my tickets and had the request approved for time off, they changed their mind at the last minute and would not let me off."
"Pfft."
"Left anyways and was genuinely surprised when I got back on Monday and they informed me that I was fired."-AmandaBRecondwith
Treat Others Like You Want To Be Treated

"My boss was talking sh*t about me to employees, and I confronted her with 'how would you expect the people below me to respect me when you show them that you don't?'"
"She didn't like it and literally went crying to the owners, who then fired me for 'causing problems'."- Successful-Snow-562
For Literally Doing What They Were Supposed To
"I got fired for slacking off and underperforming at work by taking my legally required lunch."- 10leej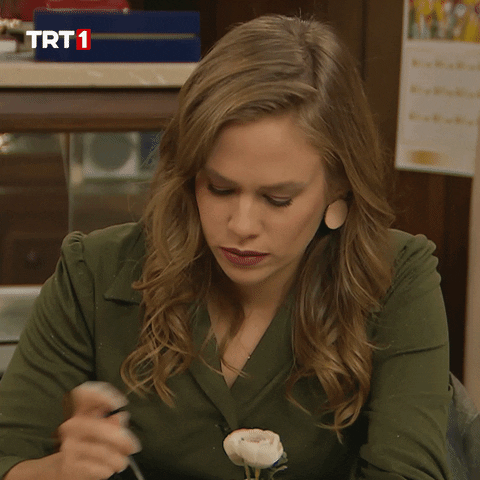 Hungry Lets Eat GIF by TRT
Giphy
They Couldn't Have Waited One Day?
"Worked as a QA tester for an online game company."
"Found bug while on my personal account at home."
"Came in the next day and reported the bug."
"I was VERY clear I found the bug while playing at home on my personal account."
"It was a nasty bug that let you duplicate very expensive items."
"A few weeks later someone in customer service was checking the logs for people exploiting the bug."
"They found mine and the company decided to fire me on my birthday."
"That was around 15 years ago but it still upsets me every year, on my birthday."- PedanticCyborg
While most believe "ignorance is bliss", anyone handed a pink slip deserves to know why.
Even if sometimes the reason gives no closure whatsoever, and instead only results in even more questions.
Reddit user Woodchipper_AF asked: 'Who is the most insufferable a-hole you've ever worked with?'
Working at a job where you get along with coworkers is ideal.
Strong teamwork can establish efficiency, and good rapport at the workplace can inspire friendships.
But not even the kindest person can vibe with everyone despite good intentions, and it could be due to toxic personalities.
Those types of coworkers can be ones who are unfriendly, manipulative, super arrogant, or completely lacking in self-awareness.
Annoying right?

Curious to hear about the latter, Redditor Woodchipper_AF asked:

"Who is the most insufferable a**hole you've ever worked with?"
These individuals did not look forward to showing up, due to individuals who've made their lives miserable.
Sweet Revenge
"At my old job, my boss would give me difficult projects from difficult clients. When I finished the project, she would go into the system and add her initials (whoever does the work has to initial after every step) and take off mine."
"Then she would go to her supervisor and be like, 'Look what I did! Hehe!' And she would get all the credit. When I finally figured out she was doing that, I wouldn't let her know when I was done, and I would personally submit my work to her supervisor."
"His mind was blown that I just 'magically picked up the work so effortlessly,' and I got promoted lol."
– i_am_dean

New VP In Town
"Matt, the new VP of operations decided that everything about our company needed to change, including undermining my role, essentially taking over my team, and started implementing these incredibly micro managing processes that nearly halved our productivity, then blamed it all on me. He then proceeded to place our junior as the team lead and left me on my own island. It really felt like he was trying to get me to leave and well, he got what he wanted. F'k you, Matt."
– Corgon
Her Way Or The Highway
"Sierra. Sierra knew the answer to every single question, had better ideas than you, had done more than you had done, tried everything that you thought of, seen more a problems than you had, and just all around was an insufferable know-it-all. Everything had to be done exactly the way she wanted it to be done even if it didn't need to be done that way, it still had to be done that way because that's the way she wanted it. She micromanaged everyone around. I was so happy when she moved to a different job."
– edgarpickle

Major Hypocrite
"Sounds like my insufferable coworker. Except mine is also a f'king hypocrite who'll rat you out for bending a rule that is flexible while constantly breaking rules she's not supposed to because she's been working this entry level job for 30 years."
"I look forward to the day she gets fired but unfortunately this is a union job."
– sketchysketchist

Sometimes, things backfire.
Called Out
"I had a coworker who would sh*t all over my ideas in meetings and then offer up the same solutions I'd just offered like 5 minutes later. Everyone watched her do it and I don't know if she thought she was getting away with something or had some kind of mental block where she didn't even realize she was doing it. After a year or so we had this guy Dave get hired and the first meeting she did that he blurted out, 'wait a minute, 5 minutes ago Joe suggested that and you sh*t all over it.' And she was kind of like, 'Oh,' and like mumbled something while everyone stifled a giggle."
– Homerpaintbucket

The Saboteur
"Lady tried to get me fired and was totally harassing me - it backfired and she was escorted out by HR. I've been with my company for almost ten years now. See you never✌️"
– natureismyhappy

Gaslighting
"Yeah I just went through 2+ years of hell because of a total abusive gaslighting coworker a-hole. She would say abusive stuff to me when no one else was around and then completely deny it with management. She would create weird situations to make me look bad or crazy and would like daily attempt to turn coworkers against me. She would straight up mock me in front of coworkers and customers. Also, many incidents of her mocking me for being a guy and being 'too sensitive.' Sh*t like 'You are too sensitive. You should be able to handle what I say.'"
"She even knew I was sober (25+ years) and on a couple of occasions managed to make me feel like sh*t as if I was some total scumbag. It was unbelievably frustrating and I had no idea how to handle all this. I managed to kick alcohol and drugs a long time ago and survive a very rough childhood but had no tools to handle something like this. It was like the twilight zone. She successfully convinced management I was the problem and that I was making the whole thing up for a long long time. I felt completely defeated and hopeless."
"Massive stress for something like 2 years. I finally broke and told management do something or I will sue. They first hired a mediator who took us through the mediation process. I was not told what the mediator thought of the situation but I definitely get a sense the mediator told management yes you have a problem here."
"Then the company called in lawyers who investigated my claims. Took about 6 months but it turns out several of her own employees (we were both foreman) backed me up and from what I know the lawyers told my company they were in serious legal jeopardy. Every one of the women I work with said I am kind and never have I ever been mean, snapped or been rude to them."
"Several of them said they love working with me and some actually witnessed some incidents. I was kept in the dark as to the whole timeline of the investigation but one recent Friday management walked in and told her to gather her things and they escorted her out of the building. I literally had to step out and weep. Not just because it was finally over but why did any of this have to happen? I still don't really know why I was her target and I don't think I ever will. My stress levels are 1000 times better but yeah I think I need therapy. Still processing it all."
– Quinnjb
These are the kind of work colleagues you don't go out for drinks with afterward.
The Thing About Dave
"Dave."
"Dave is a guy who thinks he's much smarter than he is. He's been with the same company for 20 years and has worked his way up the ladder at a small company, where he now leads Operations."
"He's a control freak and micromanager and this job is pretty much all he has in life. He will do anything and everything to block progress and innovation and will ruthlessly stab anyone in the back who gets in his way."
"Sometimes I have pity on Dave because this job is as good as it's ever gonna get for him. I'm gonna leave this job soon and move on to better things, but Dave's gonna be doing Dave things until a heart attack or kidney failure takes him out eventually."
– rockit454

Can't Be Pleased
"Guy that I worked with on a cabinet door assembly line. One night we got done about 30min early and this guy throws a fit. How is he going to pay his bills if they send us home early ect ect. Two nights later we had to work about 45min late. This guy starts throwing a even bigger fit. No one helps us, whining we have to work overtime ect ect lol."
– Munson4657

Working Quitter
"Got a dude i work with who always claims he will quit when it comes to OT. Thing is, its never mandatory unless dire. We usually always have volunteers to fill in. Its been like seven years. Quitter still works there, claiming he's gonna quit."
– hobgoblinreacharound
I've been fortunate enough to have worked with amazing groups of people throughout my performing career.
But my first job experience as a 16-year-old was not a positive one. I worked in retail selling video games at the mall where I grew up.
My trainer who worked shifts with me behind the counter was the boss's girlfriend. She was condescending and would often abandon her job duties when things at the store was slow and go shopping around the nearby shops and department stores.
Of course, whenever she was gone, I dealt with mayhem. I had to figure out how to deal with exchanges, giving refunds, which I had yet to learn.
I also had to call security on a kid who wandered in unattended and swiped an item from behind the counter, then later dealt with his irate mother who had to leave her job to pick up her kid from the mall and yelled at me for accusing him of stealing.
After two weeks, I quit.

When a co-worker or colleague gets fired, it naturally gets the rest of the office talking.
Namely, because everyone is immediately wondering why?
In some cases, the reason is no secret to anyone working there, and everyone knew it would only be a matter of time until this unfortunate individual got the sack.
Other times, someone's dismissal ends up taking everyone by surprise, and people begin speculating at the water cooler.
Most of the time, their gossip and conspiracy theories are way off, but in some rare occasions, they were spot on.
Redditor wcslater was eager to learn about the circumstances which led to their coworker's dismissal from work, leading them to ask:
"Why was that one guy fired from your work?"
Sleeping On The Job Is One Thing...
"HVAC residential installer."
"Had a co-worker take a nap in the customer's house."
"In the customer's bed."
"Was confused why he was fired."- Wiggles349
That's Called Stealing...
"Work at a payroll company, we had an employee who Switched like 20 direct deposits to her own account."
"It was all very traceable and she was caught like later that day."- Familiar_Cow_5501
"Once worked at a big online retailer (Not amazon), we had 3 warehouses we shipped out of."
"One was smaller and only held one specific brand of item."
"The warehouse manager of that warehouse was fired and arrested at work."
"Turned out he was fulfilling orders printing labels with correct addresses, which would be emailed to the client."
"Then he would the next day do redirects through the Fedex system and assign new tracking numbers so the old ones wouldn't show final delivery address, just that it was changed."
"Everything got redirected to his house."
"He then was re-listing the same items on Ebay under a VERY similar company name to the one he actually worked for (not exact but changed the word World, to National)."- CoolHandRK1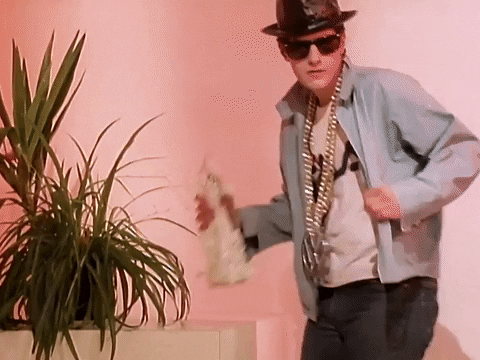 Stealing Mike D GIF by Beastie Boys
Giphy
NOT Ready Player One...

"He spent the entire time playing a game on his own handheld console instead of testing the game we were doing overtime to actually test."
"Got very angry at being let go."- silverandstuffs
Violence Is Never The Answer
"He shouted, cursed at and invited the cleaning guy to 'meet him' outside to fight because he was denied access to the restroom until it was fully cleaned."
"The cleaning guy is known for being extremely calm, polite and nice to everyone."
"For someone to have a problem with him means that they have to be a certain kind of entitled a**hole."
"This happened in view of at least 10 co-wokers, me included."
"Everyone was confused, but our manager was proactive about it."
"He told the guy to meet him at the HR office, and was promptly fired."
"After the manager returned, he made a quick meeting."
"His words were: 'We're all grown adults here, well, some of us are'."
"'I just want to put it out there and say that I'll be considerably harsh to anyone that disrespects any coworker, specially when they're responsible for making sure that your a** cheeks sit on a clean toilet'."
"'Also, don't invite people to fight you if you're not willing to go through with it'."
"After the meeting was over, some of us asked him what he meant with that last sentence and he told us that the guy got violent in the HR office and invited him to fight in the parking lot when he was told he was getting terminated."- novato1995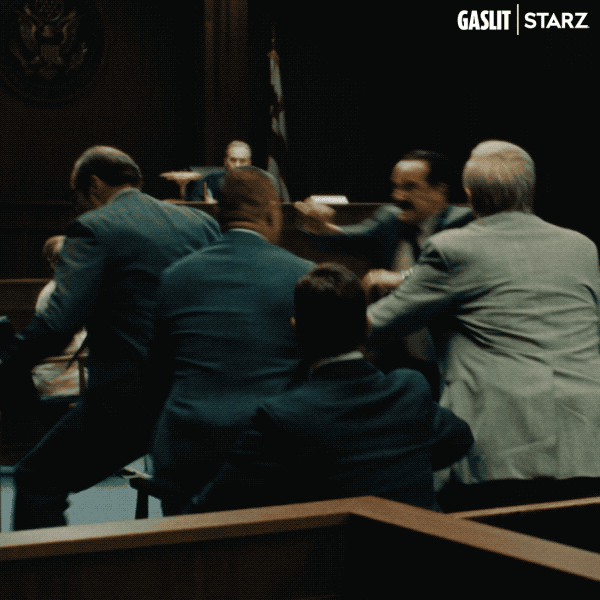 Season 1 Fighting GIF by Gaslit
Giphy
Oh No He Didn't!
"Stealing the boss's Pop Tarts."- MGris24
If Your Going To Lie, Always Cover Your Tracks...
"He claimed he was in the national search and rescue brigade which is entirely volunteer-based."
"They are sorta like our troops, they get perks and can't be fired if they get called out and so on."
"He skipped work all the time claiming it was because he was called in."
"One day someone from the office decided to check if he was and turned out he lied about the whole thing."
"I'm pretty sure he got blacklisted by the entire city which would explain why I haven't heard anything about him for years."- Lizzy_Of_Galtar
You'd Think He Would Have At Least Used Incognito Mode...

"Well, there *was* the new CFO who was shown the door at lunchtime on his first day."
"Then the stock email about 'Do not use the corporate internet to visit inappropriate websites' was sent out."- OldBob10
She Wasn't Even Working From Home!

"She watched Netflix at her desk and took naps."
"With the volume up."
"Her desk was in the middle of the office, there was no hiding."
"She also f*cked up a lot."- SuperstitiousPigeon5
Truth Is Often Stranger Than Fiction
"Worked at a publication."
"Hired a new guy who was super nice and everybody liked him."
"Within a week, found he was plagiarizing everything he wrote."
"Immediately gone - no questions asked."- phznmshr
Could He Have Possibly Been Bird Watching?

"He was keeping sick and injured birds under his desk that he found on his lunch breaks and using binoculars to watch people in other offices."- seanofkelley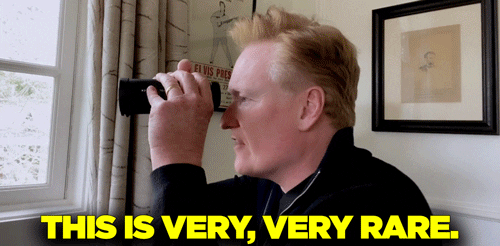 Bird Watching GIF by Team Coco
Giphy
It's Not Private If It's On The Country's Dime...
"Using govt funds to see his mistress."- Acceptable-Result-47
Tragic On So Many Levels
"He was caught stealing cash from work, and spending it on sex workers."
"Turns out he had terminal cancer and wanted to go out with a bang."- Throwaway7219017
Up In The Air...
"Salesman addicted to frequent flier points."
"He'd book flights with four segments each way, meaning extra nights in hotels and basically doing almost no work two days a week."
"He was told repeatedly to book direct flights but just wouldn't."
"Two kids in college and the finally fired him."- mekonsrevenge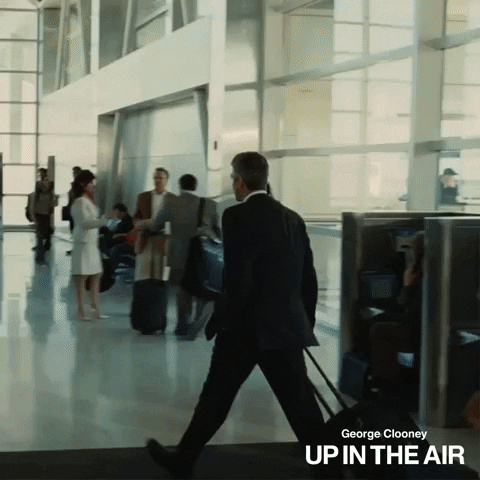 check in george clooney GIF by Paramount Movies
Giphy
There is often more behind someone's termination than what people hear.
Sometimes it's bad blood, sometimes it's criminal behavior, sometimes it's budget cuts.
Most of the time, though, people are just really, REALLY, bad at their jobs...
A natural part of work is the possibility of losing your job.
Sometimes, it's because the company is downsizing and needed to eliminate your position.
Other times, the company is losing money and needs to make lay offs.
And sometimes, the company specifically doesn't want you anymore, and they fire you.
Getting fired is always a big experience (though usually not a good one), but in some cases, the experience is more memorable. Reddit users have stories like that and are eager to share.
It all started when Redditor shittlebuffout asked:
"How did you get fired?"
Yikes!
"Little Ceasers."
"Mixing vodka and orange juice in the dough machine after close."
"1991."
– bardwick
Secret Shoppers
"Working as a cashier I missed a case of water underneath someone's cart and turns out they were a secret shopper or something... I had a couple days off and I came back to look at the schedule and was told I was fired"
– spiderman96
"A case of water is what, $4? They don't understand that it costs a lot more than $4 to replace an otherwise good employee? Even if you made that mistake once an hour indefinitely they still make absolute bank off your labour."
– quackerzdb
"I worked at Sam's Club for a couple of years as a cashier. Sometimes I had to work the exit door where I had to check peoples' receipts. It was surprising how much stuff was missed by the cashiers. AFAIK, no one was fired over any of it."
– imnotlouise
"I can resonate, I worked at a theme park and I was loved to one of those sh*tty pop up merch stands in kidsville. My shift finishes and someone comes over and asks to buy a drink. Till was already closed but they had kids so I obeyed and gave them a water. An undercover worker was near by and had me taken away to their theme park jail… over a water 😂"
– Particular_School190
So Little Time, Even Less To Do
"My first real job when I was 16 was at a burger joint. I watched an entire movie without pausing it during my shift, I was the only person there that day. Boss walked in as the movie was finishing and I had my feet up on the table. Came back a few days later to check the schedule and I wasn't on it. Even more awkward because I was dating the boss' daughter at the time."
– shittlebuffout
"I can relate. My last job was quality assurance position and when working in the receiving end it was a lot of waiting since I couldn't do anything until we actually got a truck in and someone unloaded it. Most of the time it was literally HOURS before anyone got around to unloading anything so I'd just be on my phone or something. But God forbid one of the auditors over me comes back and sees me. I could never get him to understand that since there were no trucks there was nothing to check. I'd offer to do work in another department until one came in but he didn't want me to do that either. He wanted me there waiting. With nothing to do. 🙄"
– AstalosMayhem
I Tell All
"I already had a new job lined up but it wasn't starting for another 2 months so I was just trying to lay low and then give a 2 week notice. My old a**hole boss made one snarky comment too many and I couldn't help myself. I put him on blast over some of his nefarious activities in front of our CEO. He fired me at the end of that week, but he was forced to retire a month later after everything I said was confirmed."
"I was a District Manager and we had this one customer that owed us a lot of money on change orders, but wouldn't pay. My own boss was throwing up roadblocks preventing us from collecting. That seemed strange (obviously) so I did some digging and found out that the customer and my boss were old friends that went in together on some side business. Corporate hunting/fishing outfit or something like that."
"If this customer's projects came in under budget, he would get large bonuses. He would sole source our company for all of his projects and always understate the scope. My boss would then stop me from collecting change orders. The guy would come in under budget, get his bonus, and use it to help fund their new business venture."
"I was willing to say "f*ck it I'm gone in 2 months anyway", but the a**hole had the nerve to question my district's revenue numbers on a conference call during a monthly P&L review, not knowing I knew what was going on. So I busted him and waited for the hammer to fall."
"I don't know what happened to the customer, but the a**hole had enough time in that they let him "retire" instead of being fired."
"I'm not exactly proud of it but…oh who am I kidding, f*ck that guy."
– asimovsroomba
Never Show Weakness
"Threw up on my first day."
"I also don't live in America. I live in the netherlands. And i was fired because apparently working @ a boat cafe isn't for the weak."
"it wasn't a mobile boat. that's what makes it funnier."
– angelicdollface
Worth It
"Went to see Grateful Dead at RFK stadium in DC. I told the manager not to schedule me that weekend but he did anyway. Told him I wouldn't be there. When I returned Monday I was fired. Worth it."
"Funny thing is my wife (gf at the time) was also scheduled and went with me to the show. She wasn't fired - but she quit when she found out I was fired."
"Darryl's Restaurant in Raleigh, NC. - by the way they had some pretty good food."
– fleetber
Ooops!
"Gave a spectacular demonstration of the top-heavy nature of a UPS truck. Rave reviews from locals, as the roadway was scattered with hundreds of packages. Management was unimpressed and suggested a different career."
– pullin2
"UPSiedaisy"
– salimeero
Ending Up Glad
"I took on a role that was not fit for me. It was my second job as a software developer, and the role was dev #2 at an early stage startup. As in, the entire dev team was me and another engineer."
"Startup life can vary greatly, but this was a financial tech firm near Wall Street. To say that it's a lot of responsibility is an understatement. There's no such thing as saying "that's not my job" or "I don't know how to do that". If the company needs it, you have to do it."
"It was a good learning experience because I was pushed very far outside of my comfort zone, but it also gave me crippling anxiety and I got burnt out. I made a bunch of mistakes and was eventually fired over it. The job was so hard that I was actually relieved to get fired."
– tenaciousDaniel
Fresh Food
"Was working in McDonalds two years ago. I was the dude who was responsible of the fries. One evening this dude comes in asking for a regular order of a burger and fries. We serve him accordingly. Next morning he comes in screaming about how the fries he ordered yesterday were soggy and demanded to speak to me. By the state of him and his face he had clearly been drinking the night before."
"I went up to him and he started screaming at me, I started by apologising but then after him screaming at me for 10 mins I started defending the fries I had made. He said "Do you think I am lying just to get a refund, I just had the fries before coming here and they were soggy.""
"One of the other staff members who was working the till recognised him from the night before. Turns out he had left the fries in his car the whole night while he was out drinking and still expected them to be fresh and crispy the next morning. I lost it and kicked him out."
"Two hours later the owner of that franchise comes in and fires me for kicking his NEPHEW out of the place. All the other staff members were on my side but he threatened fire them as well if they had a problem with his decision. The place closed down because they couldn't find people to work there as the owner kept firing people for petty reasons"
– kingbatuk013
"This reminds me of egg guy. I used to work at a little diner, and every Sunday this old guy would come in and get scrambled eggs to go. And every Sunday, about 3 hours later, he would cone back with the old eggs and ask for fresh ones. We always made them because there was clearly something not right with him. I explained a few times to just come and buy the eggs later, we serve breakfast all day, but he still did this."
– SmudgeZelda
Don't Want You Here
"Pretty sure they were just wanting to get rid of me. I was working at a meat market/deli store and I was called on my phone after work hours by the owner to tell me he was letting me go because I upset a customer that day."
"It was Saturday which were just half days but incredibly busy. An older man and his wife had ordered something chicken so I wrapped it up, priced it, and gave it to them to take to the register. Well he tells me he wanted the breaded chicken whatever. I say, oh sorry she didn't specify breaded but I'll get you the correct chicken. I unwrapped what I gave them and put it back in the case, throw away the wrapping paper and do it all quickly because there were people waiting in line."
"So I get the breaded chicken wrapped and priced and hand it back to them. The wife asks is this the chicken whatever and I say it's the breaded chicken whatever. I swear I didn't say it with nasty tone just affirming that it was breaded. Well the husband gave me a dirty look and they leave."
"Well the owner calls me later that evening to fire me because he was pals with that old guy. I file unemployment, the owner fights and I guess he tells the agent what he thinks happened because when the agent called me. I was telling him my side and the agent tells me, "Well the owner said you did this thing and that," and I tell the agent the owner wasn't even there that day and him and that customer were friends. I think that sealed it in my favor because I got approved."
– Glass_Chance9800
Work places can be so unfair!
Do you have any similar experiences? Let us know in the comments below.
Working remotely from home certainly has its advantages, including not having to endure traffic and deal with coworker drama.
But many people found that during the pandemic, the isolation of working from home left little to be desired.

People who have jobs requiring them to commute every day and arrive at the workplace are given the opportunity to be social and feel like they're a part of society.
But being a part of a work environment can come with its own unique occupational hazards.

Curious to hear from strangers in the workforce, Redditor AMGBOI69420 asked:

"What's the most f'ked up thing you've seen at work?"
People in medical professions draw on their endless list of shocking events.
The Crazy Patient
"I was sorting all the psych patients that were hospitalized in my state, and got to this guy: a teenager or maybe a bit older, and he got sent to the ward because he suddenly got aggressive and started to have some episodes that he squirmed in pain/took off his clothes and things like that. Before being hospitalized he was complaining about these things, but nothing the medics did was working and nothing wrong was found, so it should be a psychiatric issue, no?"
"Wrong, he was put in the ward for 2 or so years and lost a lot of his life, being considered insane, because he developed a rare spinal cancer that was hard to detect and caused him extreme pain. Really f'ked up, I don't remember what happened to him afterward, but I not really optimistic that it had an happy ending."
– vtomal
The First Aid Officer Who Couldn't Unsee These
"I was a first aid officer in a corporate job."
"Elderly pedestrian hit by a car in our car park: compound tib fib fracture that tore through her calf muscle"
"Deep laceration with arterial bleeding after some idiot from another department tripped and dropped a metal first aid down a flight of stairs during a fire drill."
– W2ttsy

Patient Left Against Medical Advice
"Patient comes in to the ER, gets full sepsis workup. His chemistries are all f'ked up, he required a manual white cell count because his was so high the analyzer basically said 'WTF?!', his urine was full of white cells and bacteria. You know, your classic 'old person UTI that's gone septic.' We figure he's going to be admitted. Nope, they send him home. Mind you, this was not a case of 'patient left AMA (against medical advice),' this was just the doctor said 'Yeah, seems like you've got a UTI. Go home and drink some cranberry juice.'"
"Two days later, the same patient comes in, with the same complaint. Gets the same blood and urine tests. While I'm doing the manual white cell count, the phone rings. It's the reference lab down the street. The blood cultures on the patient I'm currently working on from two days prior have come up positive. I take the notification and call the ER to let them know. Us labbies figure he's going to be admitted for sure this time. Come to find out, they sent him home again. (Again, not an AMA, a 'Go home and drink some cranberry juice.')"
– coffeeblossom

Those in customer service share their shocking eye-witness accounts.
Trailblazer
"I worked at one of the busiest Walmarts in the country during Spring Break for 6 years... I wouldn't even know where to begin."
"I guess the drunk lady leaving the bathroom with her pants around her ankles while actively sh*tting as she walked across the front of the building and back outside into the wild."
"None of the workers wanted to deal with it so they parked a shopping cart over each turd until the cleaning crew came in."
– UncleGrako
Slimy Salespeople
"Worked at a Nissan dealership where most salespeople where slimy POS. One senior citizen with a veteran ballcap was working on a deal for a car for his grandkid. Nice old guy got tired and fell asleep in the chair waiting for the salesguy to work out the deal with the sales managers. One of the managers from the bullpen walks by and farts right in the sleeping old mans face then runs back to the bullpen where everyone was watching and laughing. It was disgusting, I told the sales guy who I knew was a Iraq vet. He went to the bull pen and screamed in the face of every single one of those f'kers. He screamed so much at them I thought he was gonna pass out."
– adrielago

Work environments can be extremely dangerous.

"Once saw someone step into a bucket of hot fryer oil, it got into their shoes and everything. Was so bad that when they took the shoe off it peeled of skin with it. The person had 2nd and I believe 3rd degree burns. He never came back but I saw the pictures and it was horrific."
– Mrlionscruff

"I worked at a printing manufacturer and saw something like this happen in person, the guy had his right arm shredded. The wrench in his other hand stopping the machine is the only reason he didn't go all the way through. Later that month a 2400lbs paper roll was dropped on a coworker in front of me. I'm glad to be out of that job."
– Beullersghost
Threatening The Employee
"I worked at a Goodwill for a few years, we had lots of drug addicts trying to shoot up in the changing room and had an occasional OD."
"But the most shocking thing I experienced was the amount of times people physically threatened or attacked me or my co-workers when we refused their donations. Getting in our faces and trying to push us around, one guy tried to hit someone with a car. Another one threw a picture frame that narrowly missed smashing my supervisor's head, another threw such a temper tantrum that he smashed an entire set of chairs and a kitchen table."
"There was also someone who called the police because we changed the prices on soft-cover books."
– carefulwithyrbananas

T.M.I.
"Saw one guy drop dead (office job)"
"One get an arm cut off (Pulp mill)"
"One get de-gloved (Paper mill)"
"But the winner was the day we walked into work at an auto parts store and found the assistant manager f'king another assistant manager. Just going at it."
– Bigdaddyjlove1

Mechanical Nightmare
"Box cutting job saw a guy die after losing his arm to the machine. I still to this day dont know how my room mate at the time kept going to work for another few weeks before quitting."
"We'd go to work stoned off our a**es everyday. And seeing that guy die was a nope for me. I knew it was far to easy for the same mistake to happen to me stoned. Wasn't gonna get sucked in and die for 15 bucks an hr."
"Any heavy machinery related jobs since Ive made sure to ask about work related accidents and how common they are along with when the last one happened."
– idontneedjug

When I was a parade performer at certain theme park, we performed on a day when it was reportedly record-breaking heat, and some of my fellow performers who were dancing atop a couple of the floats collapsed and passed out from heat stroke in view of guests.
It was the scariest thing to see several paramedics bursting onto the scene and taking these unconscious young performers being carried away in stretchers.
Since then, the park instituted a code-90 protocol where the choreography was modified whenever the temperature hit 90 degrees.