Prison is no place you want to be.
It's a hard, cold, dangerous environment.
Many people try to make the best of it.
What else can you do?
One would be surprised what useful tidbits follow one past the bars.

Redditor youknowyoulick wanted to hear from those that have done a little time by asking about how free life and jail life can be useful to one another. They asked:
"People who have been in jail, what habits do you still do today that you learned from being in lockup?"
I've met a few people who did time and utilized it to learn. It's always possible.
No Bumping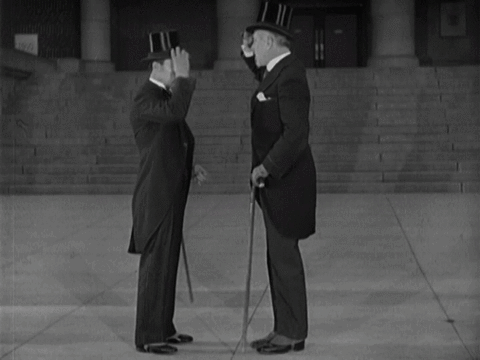 buster keaton GIF
Giphy
"When my dad came home from prison I remember him being very polite .He was careful not to bump anybody, and he always said excuse me if he were trying to pass somebody."
kindalikeacoustic
Gotta Go!
"The dorm pod I was in had metal stairs that made loud noises when you walked down them. Almost got in a fight with 3 other people because I woke up at night and had to piss and woke everyone up. To this day I can't fall asleep without peeing immediately before laying down. Like, even if I went less than an hour earlier I have to stand there and focus with yogi-like intensity to squeeze a few drops out or I lay awake feeling like my bladder is full."
StubisMcGee
Perfect Game
"I can play Spades a bit better now."
HGMIV926
"Man I got really good at spades in there. Played constantly. Had 400 packets of ramen at one point, then people stopped wanting to play me and my partner."
chaktahwilly
"I can never find anyone who knows how to play spades and it is very frustrating. Hokm is a game with almost the exact same rules, except spades is not necessarily the high suit. Cards are dealt face up at the beginning and whoever gets the first ace, after being dealt the first hand of five cards, chooses the high suit. The rest of the hand is then dealt and the game proceeds."
ApathyEngage
Checkmate
"Man jail-house chess players are fun opponents. They can play some stupid s**t that ends up transposing into a solid mainline. I'll be like, how can I punish this? then all of a sudden be like, oh we're here?"
toastar-phone
"Wow, that's funny you should mention that. I was talking to a US chess champion in a bookstore once (chance encounter) who regularly played against dozens of people for charity. He randomly mentioned that people who learned in jail were very tricky because it was all nonstandard stuff and lots of tricks and traps. But said he always beats them anyway."
taleofbenji
In Between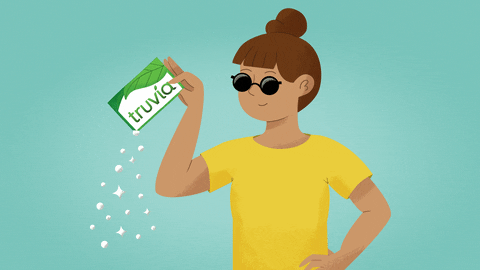 Salt Bae Sugar GIF by Truvia
Giphy
"Save every extra sugar packet I come across in case I get hungry between meals."
cbauser
Well it sounds like there are skills to be acquired while the time goes by.
Food Needs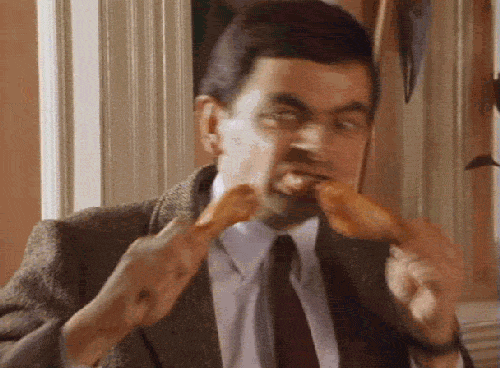 Mr Bean Eating GIF
Giphy
"Eating fast. Too fast honestly."
marksm4n0neshot
"Picked this up in the military and 14 years later I still scarf my food down like the worlds ending."
Sublime_Dino
Use of Space
"My bedroom is basically set up like my old cell. In my bedroom I have everything at arms length. I sit with my back to the wall when I'm out. I still pace back and forth in small spaces."
ieatassfordays
"My boyfriend still does all of this too. He also sleeps with a crow bar or a bat next to the bed and gets super on edge when someone comes walking up behind him. When we go out to eat he always needs to be facing the door. I get annoyed with it sometimes but when he explains how we've both had very different live experiences it really puts it into context."
brisleynaomi
Never Bored
"Being entertained doing absolutely nothing like staring at a wall I just don't get bored anymore."
No-Improvement-6734
"I was put on three months bed rest at the start of 2020, and I learned this skill. I'm honestly never bored. Ever. I'm not someone who's really ever been bored much to begin with. I would spend hours thinking about everything and nothing and staring at the trees out my window. Very healing actually."
mosesthekitten41
Slow Response
"I did 12 years in a state institution. The only really strange thing to me was answering the telephone. First off, you don't receive calls. Second, once the call connects, you can hear them say hello and then a prompt plays letting them know the call is recorded and what not before you then say hello. For about a year people would answer when I call them and I would wait for the recording to play before responding."
LHDC417
Senses Up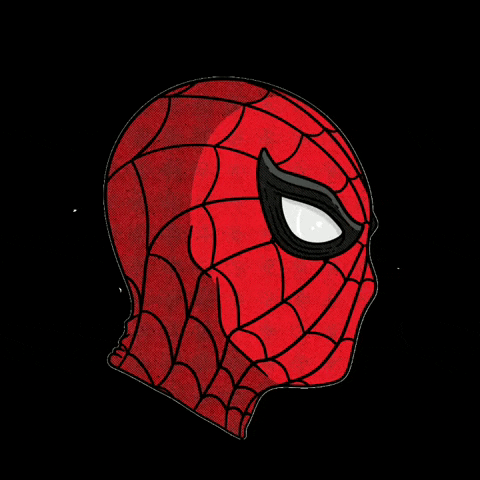 Spider-Man What GIF by Caleb Linden Design
Giphy
"Hypervigilant. Size up everyone everywhere I go. Especially public transport and public spaces."
shep_ling
This are some very interesting habits they've picked up.
Do you have similar stories? Let us know in the comments below.
Want to "know" more?
Sign up for the Knowable newsletter here.
Never miss another big, odd, funny or heartbreaking moment again.
Keep reading...
Show less
Prison is not a fun place.
That is obvious. But it's a good reminder, as to stay on the straight and narrow.
There are unspoken rules and ways to live once you're on the inside.
If you want to live or not be extra traumatized, there are things to learn.
Hopefully none of us find ourselves there but just in case...
Redditor Jujhar_Singh wanted to hear some advice about life in the big house. They asked:
"Ex prisoners of Reddit, what are some of the best tips to survive the first week in prison?"
I know nothing about jail. Thank God, so this should be interesting.
Head Down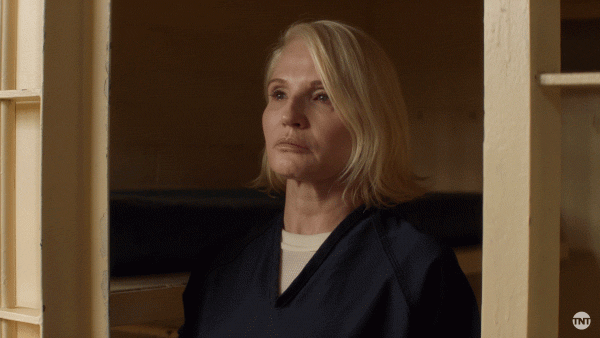 Tv Show Prison GIF by Animal Kingdom on TNT
Giphy
"Dot start crap and keep to your own. Keep to yourself/a SMALL group of people."
Dragon3076
"Probably like me, do everything by yourself, never expect anything from anyone, try to not talk about things that they can use to hurt you, etc."
parkourpro8
It's not worth it...
"As a supervisor in a level 4 prison... DON'T put yourself in ANY kind of debt EVER."
indica_crash
"I second this! Also if you don't do drugs on the outside, don't do them on the inside. Quick way to run up a debt and then you're addicted and they've got you. I've had families call in to the facility because inmates are calling them at home to pay their incarcerated loved ones debt."
"As someone who has listened to many scared moms, wives, etc crying and sobbing on the phone please don't put them through that. Also you have no idea if what you're taking isn't cut with something far more dangerous. Lastly I've seen way too many men come in with no drug habits or charges, leave with drug habits, then come back because of drug charges. It's not worth it, once you've done your time, to the best of your ability stay out for you and your loved ones."
xJill_Valentine
"I own you now"
"If you find a candy bar on your bunk, DON'T even touch it."
Huge-Plantain-8418
"If you goto a federal prison in Georgia they show you a video thats gives you information on what to do and what not to do once you go in. There's a skit of a prisoner walking into his cell and finding a candy bar on a bed. He eats it and his cellmate comes in and tells him 'I own you now.' Basically teaching to prevent yourself from getting owned."
bleachmyoit
Payback
"Don't take favors from anyone cause they'll expect one back."
flunkboyfailure
"Haven't been to prison but had a work colleague who would do favours for me that I hadn't asked for and then months later would be I did such and such for you now you have to do this for me or else."
"Things like giving me random items from home etc. I started very much trying to refuse everything and she would get extremely rude and demand I took whatever favour/gift it was. She made working there very unpleasant. When I left that job I never talked to her again."
PumpkinSpice2Nice
Poop Time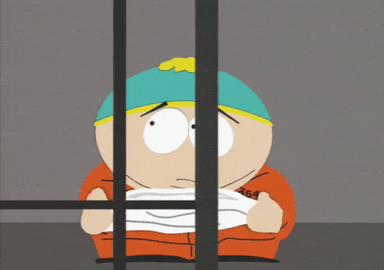 scared eric cartman GIF by South Park
Giphy
"If you're taking a crap, take one leg out of your pants/shorts. You are vulnerable on the toilet. Best to not get tripped up if you have to react to a spontaneous assault."
Kellen_Yeller
Those are all good things to know, should we find ourselves in a predicament.
Hell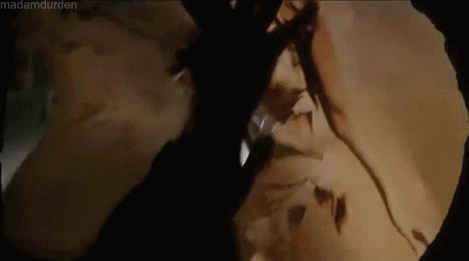 the shawshank redemption escape GIF
Giphy
"Don't mess with the COs the guards will make your life hell more than inmates."
OBM1127
PUMP!
"Spend your time in county working out. A lot of people hit prison and didn't work out at all in county. The big guys can be pretty rough and they'll test you(usually in a joking way) and you don't want to b*tch out. Don't cause problems and work out so you look like you can handle yourself and you should be fine. People will generally try to find easy targets. Don't be one of them."
DrinkJazzlike3487
Swing Back
"Always, always fight back. Even if you know you'll get your a** beat. No matter what, fight back. They'll see you're not an easy target compared to someone who doesn't defend themselves or else they'll continue to harass you."
lilremainsxrist
"I'm small and did almost 4 years and never got in a fight. Almost did once, and I told the guy I probably wouldn't win, but he wouldn't want his friends knowing who f**ked him up that bad. He got a strange look on his face and slowly walked away. This was at a minimum security prison, I don't think this would have worked on the max yard. But I still wouldn't go down without leaving a mark."
Inuyasha-rules
Chow Time Fun
"A coworker was in jail for about a year after getting caught selling pot. He said the crucial test was when someone messed with his food. He had his tray of chow, and some young guy smacked it out of his hands. He immediately started wailing on the guy."
visicircle
No One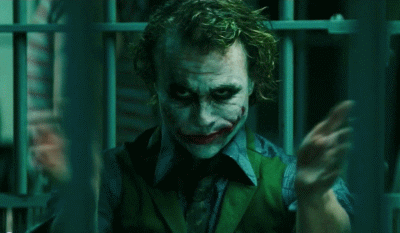 the dark knight head GIF
Giphy
"Get bigger before going in don't give anyone your food, sneeze inside your shirt hygiene is a pretty big thing. No one inside is your friend."
Majestic_Picture8017
Start with Respect
"Be respectful but never let somebody take advantage of you. You will get tested as soon as you come in. Prisoners can spot somebody who has never done time from a mile away. You need to stand up for yourself right away. Don't gamble. Never borrow anything you can't pay back."
"You will probably need to stick with your race. Stay off the guards radar. Blending in is your best bet. Never talk to a guard alone, especially if something has happened that they are looking for information on, even if you have no intention of snitching. Don't befriend sex offenders."
ApatheticWithoutTheA
In Max
"My buddy did some hard time in maximum, was amongst killers. He said most of the guys that were in there killed their wives, like 80% of them, those dudes were struggling everyday against the gang members, then said he got stabbed with a tooth brush for not f**king with people of his race, it happened in front of 2 guards while they were transferring him out of the prison."
"Had some other stories to share as well, but the point was that the guards are not there to protect you and if you're gonna be f**ked with, that's how it's gonna be."
JasonVanJason
Life of the Barracks
"Once you get to your barracks, stick to yourself and just watch and see how everyone else interacts with others, get a sense for who's on some bullshit and who's doing their time right. Don't accept anything free from anyone, it's never actually free. Like others have said, don't just give away your stuff either, just brings stress and trouble."
"Respect and how you carry yourself are key. As for fighting, it's gonna happen and usually it's to test you. If you stand up for yourself, it doesn't really matter if you win or lose, just so long as you'll fight. I wouldn't recommend using drugs, you never know what you're truly getting and drugs just brings trouble. If you're not in a gang, avoid joining up if possible."
myownsummer90
Be on high alert...
"First week!!! Be on high alert. Don't turn your back to anyone. Assume everyone is your enemy while pretending to be a friend. Don't make calls to the outside. Don't order canteen. Don't let anyone know who you really are. Don't play any games. Just shower, workout, eat, read, and stay in your cell."
thejerkgrill
Means to an End
"My father is a hippie and one of the kindest people you would ever meet. In the late 60's he went to prison for selling weed for two years. First week in someone tried to assault him. He beat the guy up so bad that he lost an eye and had to have his jaw rewired. My dad said he felt bad because the guy acted a little off after that but he said from that day forward not one single person messed with him. His advice has always been don't fight but if you are forced too then make it count."
WesternDisastrous719
Flush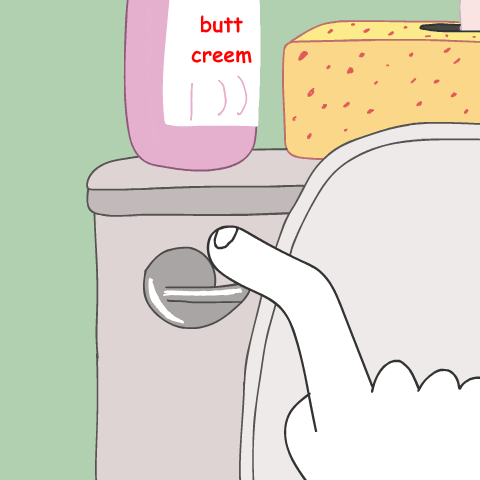 finger toilet GIF by BuzzFeed Animation
Giphy
"I've never been but my father who did a few years told me that when you're on the toilet in the same room as your bunky to flush as soon as something hits that water. I assume if you stink up the cell then your bunky might want to hurt you."
OriginalVegetaJr
Dream it...
"Tell all the other prisoners, 'hey guys, let's just be nice to each other and maybe prison won't be so bad!' They'll all put on a why didn't I think of that before kind of face before one guy starts a slow clap that turns into an erupting applause from everyone. High fives all around. Guards are all in tears. Warden comes up to you and kisses you on the forehead."
MyBodyStoppedMoving
Read it All...
"Get a book. You can use the spine of a large book as a cudgel. Last resort though because you'll probably lose reading privileges. Plus reading will help you mind your own business and stay out of trouble. Books make good friends, cons don't."
majaw91
CODES
"Don't let anyone see your phone code. A lot of prisons use stuff like Pay-tel and the time you buy is loaded into an account and then you use the same code before you dial out. If someone sees you put your code in, they can use up all your minutes. The CO's could investigate it and find out who used it, but they probably won't."
ItzLog
Good luck to anyone doing time.
Want to "know" more?
Sign up for the Knowable newsletter here.
Never miss another big, odd, funny or heartbreaking moment again.
Keep reading...
Show less
Let's face it, jail is the last place you would want to wind up.
Former convicts who have been sentenced to time in prison can vouch for the harrowing stories of violence that are often depicted on film and TV.

But in addition to the savage attacks and violence that are commonplace while in the slammer, ex-cons could also recall being tormented by extreme boredom and eating inadequate portions of bland food.
Canned fruit, cream of wheat, and unsweetened grits, anyone? Yum.

The following former inmates described what life was like during their time in confinement, and shared their stories when Redditor Between3N20Karakters asked:
"For those of you who have been to prison/jail what is it like?"

Their unnerving recollections will remind you that being on the straight and narrow will always be better than the alternative.

The Friendly Murderer
"In prison in Colorado I was roomed with a guy who killed his wife and her lover and split his own throat yet he was a really nice person to me. There are gangs of every variety and it was hard."
Endless Reading
"24 days in county in Florida. I read 27 books while I was there. I didn't get my first book till my third day. It's an indescribable level of boredom. I only stopped reading when I could no longer find a comfortable position for myself. I also wrote about 40 pages of notes/diary entries, which is something I had never done before."
Poop Shy
"I'll just tell one story. I went in thinking I would be out in no time. I was in a cell block with about 12 other guys. There was a common area and individual cells. I was really shy about pooping in front of others, so I held it. For like 2 days. On the second or third day I couldn't hold it. So I waited until I thought everyone else was distracted in the common, went quietly to my cell, shut the door as much as I could without latching it, and sat down."
"About 5 seconds later the door comes blowing open, and in walk every single person in my cell block. They all formed a semi circle around me, arms folded, demanding I finish my sh*t while they watch. So there I sat, pooping, in front of 12 strangers. It was horrible. But I have literally no poop shyness any more. So silver lining I guess."
The Farm Pit
"It's not quite 'traditional' jail and doesn't last quite as long, but I found it far far worse..."
"I was arrested back in the mid 80s in my youth, living in the former soviet union in eartern europe, and served 8 hours in the 'Farm Pit.' Basically just a concrete pit at a factory farm that's empty when you go in, but then they shovel in pig sh*t as the pigs produce it..."
"I thought I was getting off light with a one-day punishment...but honestly it's been almost 35 years and I'm still a wee bit traumatized from it and still feel some anxiety when I see a pig farm, even in a movie. I never knew anything could smell or feel THAT bad."
The Ignored Prisoner
"50 days in Macomb County Jail. Mt. Clemens, MI."
"Cold. Boring. Smells like bleach and feet. The worst part was hearing a guy screaming for the deputies because his chest hurt. They ignored him. He had a heart attack, and died a few feet from me."
The Detailed Account of Life Behind Bars
"I've had multiple stays at county jails in TX. Every minute of it sucks. Having your freedom stripped from you is a terrible experience, even if you know you won't be in long."
"I visited my dad in prison when I was a kid and one thing that stuck with me from then to the time that I went to jail, was the smell. All jails/prisons seem to have the same funky a** BO/mildew smell."
"In county jail the food is horrible and they give you just enough nutrients to survive. People think that everyone works out but it's hard to have energy or build muscle with the amount of food they give you. You have to be able to make commissary to get more food.
"'Commissary is very necessary'. In county it can be prohibitively expensive for a lot people, packs of ramen go for like $1/each. In state prison, they feed you more and commissary is cheaper. You can also get items not in county jail like sodas and ice cream."
"Depending on where you're at you will most likely be grouped with offenders who have done similar level crimes. Meaning non-violent housed with non-violent offenders and vise versa. There are times this isn't true. Even though I was in on a non-violent driving offense, I was housed with people on trial for armed robbery, murder, attempted murder. I'm not sure why I was put in that tank, I don't have any history of violence. Maybe it's the way I look, idk. One of the murderers was actually a really nice guy (to me anyways) and I got along with him well. We discussed philosophy and played chess everyday."
"Being sick in jail is terrible. Medical care is highly lacking. If you're sick they give you a couple Advil per day and that's it."
"Mental illnesses are rampant. Some people are on their meds and stable, others have conditions that are undiagnosed and untreated but clearly off their rocker."
"Pathological liars are everywhere."
"Everyone is innocent. Everyone is a big time drug dealer. Everyone is a hard as f'k gangster. You get really tired of hearing people talk about all the money and sh*t they have out in the world but they're asking you for a shot of coffee because they don't have money on their books."
"Coffee, stamps and ramen works like currency. You can buy different things/services from other inmates. I used to draw, fill out paperwork, write letters and file motions for other dudes to help pass the time."
"Daytime TV is the most obnoxious sh*t ever and you will gain a new found hatred for it in jail. Dudes will be gathered around the tv watching The View arguing over the dumbest sh*t."
"In the showers, sandals are required. If you go barefoot in the shower you will end up with a f'ked up foot infection. I once saw a dude coming off heroin lay down on the floor in the shower. I wanted to puke. There's years of caked on germs on those shower floors and walls."
"Jailhouse snitches and thieves are hated. If you get caught stealing, you better hope you can fight because you will get f'ked up on sight over a couple packs of noodles."
"There's probably more but those are the main things I think people don't realize about jail."
Never Admit to Being Suicidal
"Try to sleep as much as possible, cuz it's not pleasant to be awake in a room filled with cots and a variety of random strangers, some of whom are cool while others are scary. There's a hierarchy so if ur lucky u will locate and secure a buddy near ur cot who offers to show u the ropes and let's u use her shampoo and wants to play cards. Do not tell the intake nurse the truth if she asks u if u have ever been suicidal, cuz I was long ago, and since I answered honestly i was sent to solitary confinement where I had to be buck naked with all lights on 24 hrs a day and no blankets, only paper towel thing and camera on u with creepy perverted guard watching u all night long"
Narrowly Escaping Death
"My a brother was in prison, he was almost beaten to death by guards. He still won't talk about it and it's been over 20yrs."
– Satanfan

Keep Your Head Down
"Been in a number of US jails. Food quality varies, but generally you'll be hungry from dinner (~6pm) till breakfast (6am). Usually you can get some commissary items by trading desserts or playing poker (if you're good at it). Most of my time is spent sleeping and reading books, some people prefer TV and you often don't get to choose what's on. I've generally been in minimum security so haven't seen many fights, but I've been on cell blocks where someone's freaking out for over an hour, and this inevitably happens around midnight when you're trying to sleep. Mostly I've learned to keep my head down and do as the officers say."
"The beds suck, the food sucks, and you're inside at least 23 hours a day. 3/10 would not recommend."
Solitary Confinement
"8 days in solitary confinement was one of the worst experiences of my life. 23 hours in a cell one hour out to walk the pod and shower. Lights on for 16 out for 8. No blanket no books, noting that could possibly be put in the toilet to clog it and flood the cell to get out for a little while (apparently that was a problem). I begged for a bible (atheist) or anything to keep my mind occupied and was refused. 1/10 would not recommend."
Highlights Include LSD
"The longest I have ever done was 90 days in a very small jail. Boring 90 days at most we had like 17 inmates including DOC and females. I played alot of spades. Watched alot of stupid things on tv ( real housewives holy f'k). We usually had cigarettes smuggled in from the road crew so that was cool. My cellmate was in a PC programme and he was on trial for murder. The dude was annoying as f'k. The highlights of my sentence include tripping in LSD for the first time ever, and burning books in the shower cause it eas winter and it was f'king cold."
Bored Burglar
"Very small town jail for a weekend stay at 18 yrs old. Booorriiinnngggg. Eat. Sleep. Get hassled from Barney Fife. They left the cel door open during the day. We had to mop the floor (hell maybe we volunteered), got to check out the library in the jail....no blanket party, no tats."
"Pretty easy time all told. Which I guess makes up for being arrested for 2nd degree Burglary for stealing a mattress out of a unoccupied TENT at a girl scout camp in the mountains. In all fairness a tent is considered a dwelling, so yeah, I was a burgler."
"Yeup, don't do the crime if you don't want the time or whatever."
– Bcruz75

Family Support
"Honestly it's not too bad by itself. We were all kind of like a family there. The worst part for me was just how uninformed I was. I had no idea how long I was going to be there and no idea what was going to happen to my house and job. Luckily it all worked out thanks to my friends and family. I feel truly bad for people who dont have people to look out for them. I just couldn't imagine."
Backed Up For Six Days
"I was in Appomattox jail for 6 days. The arrival process is pretty humiliating. They strip you, make you bend over cough, squat and cough, than shower while watching. Their policy is first 24 hours confined. I was lucky and had a pretty nice roommate. In the cell the toilet is annoyingly close to the bunk bed. There were two common shower areas in the main area walkway. The food sucked. Mostly it's just so damn boring. TVs were on when we could go to the common area but you could barely hear them. We got sent to our rooms for every little thing like getting too loud. One fight broke out but mostly things were chill. I swear somehow I did not poop for the entire time....My body was like .nope. Worst part is they messed up my sentence because of sloppy handwriting. I was supposed to only be held a day. I wouldn't have even had to change my clothes just stay in the courthouse holding cell. I later went to court over it and had my fines and community service dropped."
Keep reading...
Show less
What a lot of people don't realize about being stuck in the prison system for a long time, is that you're completely cut off to what is happening in the world. So by the time you get out of prison, things have radically changed. We can certainly sympathize with the idea of being newly accustomed to a brand new world, after having spent most of your life away from it. Here are a few examples of this, straight from the people of Reddit.
u/thebunnybullet asked: Prisoners of Reddit that served long sentences, what was the biggest culture shock to you once you were released?
They are pretty cool.
Worked with a guy that became obsessed with electronics in new vehicles, like he was impressed with the stock radio in my work truck. When he got a car a couple of the guys helped install a radio with on star in it.
I wonder if he knows about Tesla and their autopilot.
Those are the best.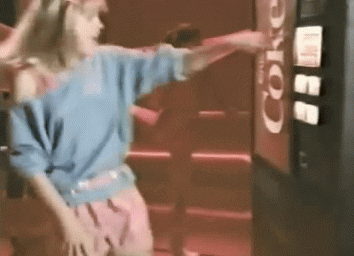 Giphy
First day out I went to McDonald's and they changed the soda fountains to touch screen and let you add flavors and stuff blew my mind.
With the Coke FreeStyle machines like that you can also download the Coca-Cola app and create your own drinks.
The machines are connected to the internet for automatic software updates and such. This also let's the app send it your custom mix.
I've never cared to do it but it's cool nonetheless.
That must be really nice.
I've heard it said that carpeted floors are pleasantly shocking after years of walking on nothing but cement.
I can relate to this. I worked as a tree planter for an entire summer, where you're walking around on bumpy forest terrain, dodging roots, mud, dips, etc for 12 hours everyday. Coming back to civilization and walking on a carpet felt like I was floating.
I can only imagine how it would've felt after years.
Cars are totally different now.
I interviewed a dude who went in for murder in the early 80s and was released a few years ago because of DNA testing. It wasn't cell phones or the internet that threw him, he knew about that stuff pretty well. It was the cars. He was a mechanic before he was sentenced and he said cars now are so different and have so much electronics.
The switch from carburetors to fuel injection
The phasing out of drum brakes in favor of disc
Introduction of airbags
Massive changes in headlight configuration and technology
The shift from manual controls to power controls, to keyless entry, and then to smart keys
Dual clutch transmissions
On-board diagnostics
Tire pressure monitoring
Backup cameras
And that's just scratching the surface.
Me, I hate it. I miss being able to make a quick and easy repair for something basic, instead of needing to waste an entire day (or longer) on something that should be a five-minute job.
Wow.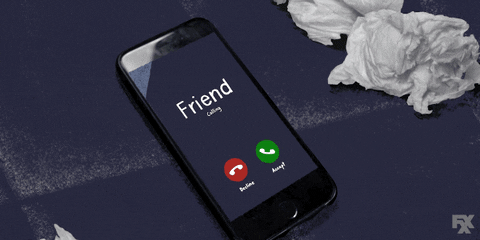 Giphy
The dishwasher at my old job served 26 years for murder. He was 21 when he went in, came out to a completely different world.
I remember him constantly asking me questions to look up on my smart phone, and I never got why. Finally I convinced him to get one and spent hours walking him through it. Then I realized he thought my phones sole functionality was to look up info and was taken aback at how much other stuff smartphones can do.
Nicest man in the world, still keep up with him to this day.
For those interested in the story, I'll share. Also might add that he is very open with sharing his story because he's served his time and moved on.
He grew up in a very poor area, his parents worked in the custodial arts at a well known public university. His description of the town he lived in was a total culture shock to me. Very ghetto, tons of crime. Some guy had been repeatedly assaulting his girlfriend at the time and told him if he did her one more time, he'd kill him. After it happened again, he said he went to his house, buried a clip in his chest, went home and waited for the police to arrive. I remember him saying how he told his dad what he did when he got home and had already accepted the fact he's going to prison.
He was 21. He's around 58 now, and still works harder than anyone in the restaurant. He admits how stupid he was when he was a kid, and wishes it never happened but he's accepted his circumstances and moved on.
So wholesome.
I work at a global fast food chain, and one guy and a woman entered, the guy was covered with tattoos. I was at the register taking orders and overheard the guy say "What the hell is this?" Referring to the kiosk. He and the woman ended up ordering from me and not the kiosk. The dude said to me, "You go away for a while and everything changes. It's crazy!" He was a really nice dude and it was kind of wholesome to see the woman teaching him about new technology.
Tinder and Uber are pretty neat.
A friends brother went away for about 10 years. Hit and run while he was smoking a bit of weed in his car before school and ended up killing an old man who was our walking. He was a nice kid and the man seemed like a nice guy family guy too. Sad situation all around.
He was pretty shocked by everything smartphone apps could do. He knew about this stuff because he was in a low security unit, but he really had a hard adjusting to actually using it. Seeing and hearing about this stuff second hand is a huge difference to actually using it. His mind was blown by tinder and uber. He had a hard time grasping touch screens or couldn't really see why they were better than buttons. He's never even had a debit card and paid for everything in cash before he went in. He lost it when he saw people tapping their phones to pay for stuff. I think he really struggled applying to jobs online.
My friend told me he struggled being in big open spaces for a bit. He didn't like to sit facing a wall with his back to all the people and stuff like that. Got really annoyed when people moved or touched his stuff.
Also, told me that he was pretty lonely. She didn't go into too much detail, but all of his friends had moved on with life, gone to school, gotten jobs, many were married with kids. They were still friendly to him when he got out, but they were all almost 30 and had moved on. He was basically just starting at 18 with a criminal record.
That was 2ish years ago though. He's finishing up a city college program and going to a state school starting next year. Actually feel pretty bad for him because his family was planning on making this whole big surprise thing for him for finishing city college and it all had to be put on hold because of COVID-19. I know their are bigger worries in the world now, but it's a bummer that he doesn't get to really celebrate his first big accomplishment since prison or really in his adult life at all.
That is a big change.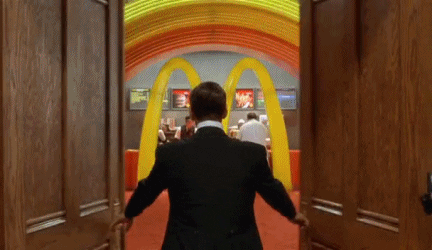 Giphy
Not me personally, but a guy once gave a talk at my school after wrongfully being on death row for over 20 years. He was from the same town as me, and he went on and on about how when he was growing up there it was almost farmland, and when he got out he was suddenly surrounded by fast food, industry, and development.
Interesting.
Remember reading a story about a British criminal (might have been one of the great train robbers?) who came out after a long sentence, and said the biggest change for him was the noise cars made. When he went in, he could tell if a car was accelerating, slowing down and how fast it was going by the noise it made.
When he got out, he had trouble crossing roads if a car was approaching because he couldn't work out the speed of oncoming traffic. Maybe in some ways the world isn't noisier than it used to be?
To be fair, I freaked out the first time I saw this too.
Not me, but my uncle came back from prison after 20 years or something because of something that I am not informed about, probably robbery based on what I've heard. But regardless, here's a funny story.
So essentially he came back from jail and he came back to our house just to see the family. And I thought I'd mess with him knowing that he wasn't accustomed to Future capabilities.
I just told my house bot to turn on the lights in the living room as we walked in, I look back, and his face was like he just saw a ghost. Funniest sh*t I'd ever seen.
Keep reading...
Show less
Prison is not necessarily full of bad people, just like the free world is not necessarily full of good people. In fact, we've recently heard some stories that made us go, "awww."

Keep reading...
Show less