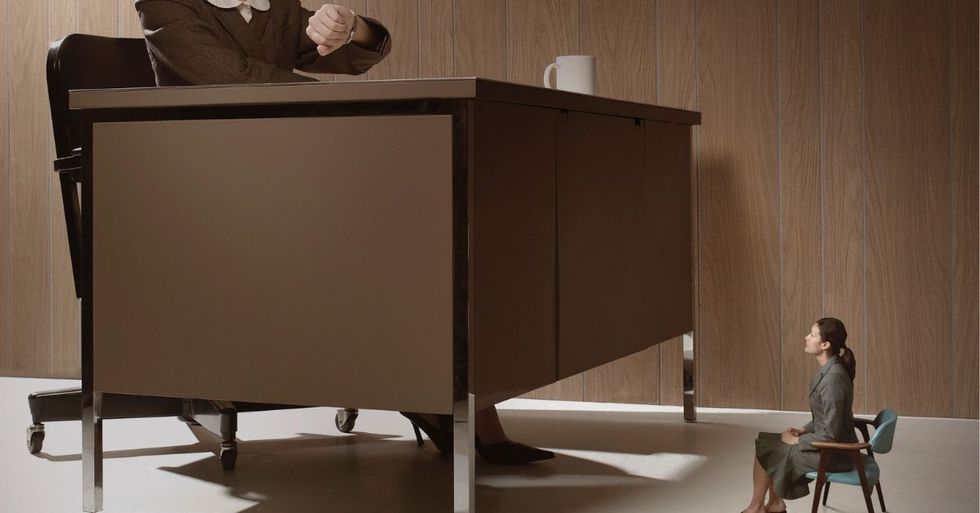 People say there is a fine line between sticking up for yourself and towing the line when it comes to the job search. All the rules of how to conduct yourself when interviewing seem to change. And it always come down to money. When is the best time to ask? Case in point… Redditor AnxiousSprinkles396 […]
More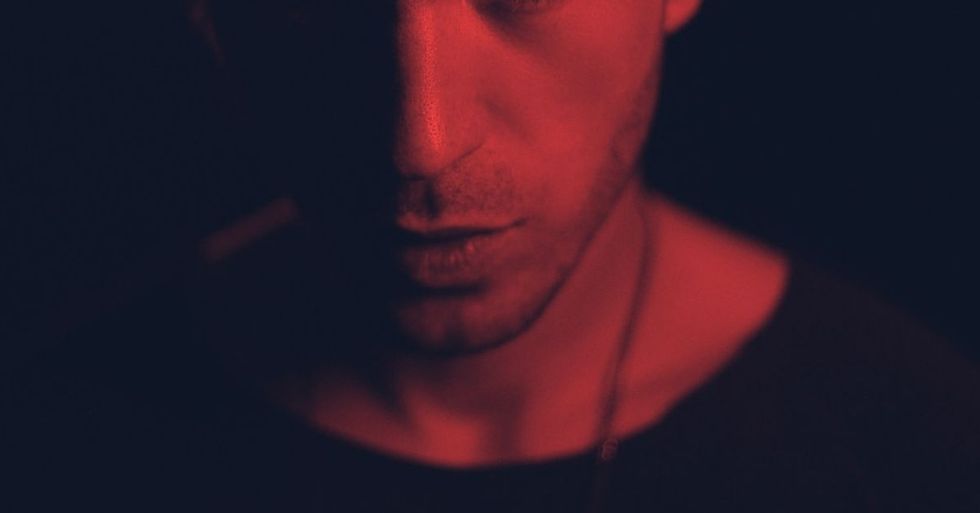 Don't you hate it when the past, present and future collide? We don't always permanently shake the remnants of childhood trauma. So we have to find ways to navigate when it pops up later. Especially when it pops up in our professional lives. Case in point… Redditor throwaway-30114 wanted to discuss his story for some […]
More
There's nothing more awkward than a job interview.
What should be a chance to present yourself in the best possible light can quickly devolve into a stuttering, sweaty encounter you're sure left a sour taste in the interviewers mouth.
But what happens when it's the other way around? What happens when the interviewer has done something, a question or comment, that signals that danger center of your brain to say, "Run away?" When the red flag is blood red, what do you do?

Reddit user, ToxtethOGradyUSA, wanted to know what to keep an eye out for when on the job hunt when they asked:
"What's the biggest red flag you've seen in a job interview?"
A ill-fated request can completely put you off of a job. All they have to do is ask you something you don't want to do, something immoral or unethical, and that's it. You're out.

The Worst Kind Of Intimidation
"We're legally not allowed to tell you not to take your breaks, but nobody here does it, so keep that in mind."
SanaJisu
I Listed It. That's It.
"When the first thing they ask is if you're a available outside of your listed availability"
Twitch_YungFeetGod69
Clearly I've Come Overdressed
"I was once desperate for a paycheck and set up an interview for a truck washing job. I showed up in my nice clothes only to find that not only were they interviewing 3 candidates at the same time for 1 open position, but that it was a "learning interview", so we would be washing trucks while interviewing. I told them I had to use the bathroom, walked out a bay door, and never looked back."
Sometimes it's asking the person to elaborate on what you do outside your job. Why would they need to know that?
Unless they wanted you to come in on your off-time.

Just Making Everyone Uncomfortable
"I have a weird one, the interviewer asked me about my hobbies and I mentioned some typical ones: reading, writing, cooking, etc. He then asked about my writing and I just mentioned I've been working on a novel in my spare time."
"Hmm, in my experience, writers make poor engineers," he said."
"I didn't really know how to respond to that. He elaborated that, "Writers typically think that they will hit it big once they finish their book and don't focus on the job," I assured him that I applied for an engineering job because I wanted to do engineering and that writing was a hobby. Kind of thankful I didn't get that job."
Pay Us To Hire You
"Two things, really."
"I was interviewing in for a job to work on a new Windows based spreadsheet (a long time ago.) The group of people I interviewed with all seemed in fear. That was the first thing."
"The second thing was that on the way out, talking with HR, they said that they had paid $10,000 to the recruiter to send recruits, and if I left before one year, I would have to pay them back $10,000. It would be in my employment contract."
"You could not pay me enough to work for that place. I never want to talk to them, ever. Next."
The Strangest 'Wrong Number' Stories | George Takei's Oh Myyy
Before we all had caller ID, wrong numbers phone calls were commonplace. But now that almost everyone screens their calls, it's wrong number texts that have ...
We're All Hitting Our Deadlines
"When I switched jobs earlier this year I was specifically looking for something that was a remote/work from home situation. One interview began with an explanation that they used something similar to test proctoring software for their remote employees and that I was expected to have my webcam on for the full eight hours so they could ensure nobody "seemed distracted."
"Come the f-ck on….we're all professionals here. I'm not going to sit there on camera for eight hours while I work so that you can ensure you're milking every second of productivity out of me. Only the second time in my life I've left an interview early."
AbortRetryImplode
And then there's these, the red flags that should signal a complete and utter departure from the interview room to a hasty exit.
Leave.
Flashing Red
"When asked if they had a radius requirement (that I needed to live within X miles in case of emergency), they laughed and said "doesn't matter, you won't be going [home] very often."
"... wow that is not even a red flag anymore, that's a red light with sirens going off."
Let's Run The Gamut Of Classic BS
-"We're like a family here"
-"We follow an effort based reward system"
-"We will require you to complete training which the company will partly reimburse."
TheNatanist
"Initial salary might seem low but you'll earn much more from bonuses"
Ok_Understanding267
You'll Be Involved In The Growth Of The Company, Meet Lots Of Different People, And Sit In A Cubicle With A Headset All Day...
"I had applied for a marketing position with a local tech company. A woman called to set up the interview, but a few things seemed a little too vague in the job description. Since I really didn't need the job I was very direct with her and asked "is this an actual marketing job or is this a sales job that's been given a marketing title?" I had run into that a couple times, but usually the job description clarifies it. Her response was, "all I can tell you is what is in the job description."
"So there's the red flag, but because the office was only a block away from where I was already working I figured I would go and entertain myself. Anyway, to make a long story short, I was right. It was a sales job, and to make matters worse it was probably the slimiest company I have ever applied for, and I once went to an Amway meeting so that should say something."
Link-to-the-Pastiche
Be selective about the job you're seeking. Don't always settle if you don't have to, as a tad more searching could lead you to a career with zero red flags.
Keep at it. It's out there.

Want to "know" more?
Sign up for the Knowable newsletter here.
Never miss another big, odd, funny, or heartbreaking moment again.
Keep reading...
Show less
Job interviews can be nerve-wracking. You might go into one wondering what to say, what to ask. You might be acutely aware of your heart pounding in your chest.
But then you manage to ace the interview and get the job.
But what about the people who seem to have no conception of what a job interview entails?
These are the people who ask the wildest questions, as we were so kindly reminded by Redditor Butchbunny, who asked the online community,
"Interviewers: what's the worst question someone has asked at the end of a job interview?"
"I politely but quickly excuse myself..."
"I interviewed a gentleman older than I once who continuously asked who the boss was. I said I was the manager and left it at that. He wasn't satisfied and went on and on about what jerk the owner was."
"I own the company, started it from scratch. He said the owner screwed him out of a job once (never applied before). So I was just finishing the interview out of courtesy and my own pettiness."
"As I asked when and where he met the owner I see my frantic husband walk in the front door and a few employees go with him. So I'm half listening to this guy ramble on about meeting in Vegas, and so much other crap, as an employee burst into the office and says that I'm needed up front."
"I politely but quickly excuse myself to go out front to see my kid busted his nose bleeding everywhere."
"I go back in and explain I would cut the interview short and said I needed to run my child to the ER. This POS thought saying 'that's why women make crappy management' was a smart choice. It wasn't."
"First off I own this company from the idea to every last brick, I've never been to Vegas and you have never applied here. He stood dumbfounded and walked out."
"The next week he called asking for the status of his application."
mortmama
He had some nerve!
Must have been funny hearing this guy mouth off while sitting with the literal owner of the company.
"I was hiring a nanny..."
"I was hiring a nanny for my 2-year-old. I've hired people for a business before so I followed pretty standard interviewing procedure."
"At the end of the interview, I of course asked if she had any questions. She asked how often I spank my daughter, do I use a wooden spoon or hairbrush, how often do I expect her to implement spanking as a disciplinary technique."

"Blew my mind. I was seriously speechless."
Bullydaddy
Spanking doesn't help kids.
The American Psychological Association (APA) has noted that many studies "have shown that physical punishment— including spanking, hitting and other means of causing pain—can lead to increased aggression, antisocial behavior, physical injury and mental health problems for children."
"A bit after the end of the interview..."
"A bit after the end of an interview and happened to a co-worker, but it deserves an honorable mention."

"A guy stole the HR manager's wallet from the orientation and bought beer with his credit card. Manager went to the store, got to see the tape, then went across the street to where the new hire was drinking the beer and demanded his wallet back."
"After denying it at first, the new hire eventually gives the wallet back. He then asks the HR manager if he can keep his job."
"He did not keep his job."
aesirmazer
Of course he didn't!
Oh, the drama. It's delicious.
"Do any women work here?"
"'Do any women work here? They're attracted to me like bees to honey. I find it better to not work around them than to be hit on constantly.'"
"He did not make it to the next round of interviews!"
GunSaleAtTheChurch
People Share Their Unexpected Happiest Moments | George Takei's Oh Myyy
While many of life's big events like weddings and births bring us joy, even the smallest of gestures or gifts can leave a lasting impression. Especially if y...

This man clearly believes he's the master of the universe.
"I was baffled..."
"I work at a chicken plant. The guy asked, 'Do yall kill the chickens or do yall pick up dead ones and bring them here because I don't really condone killing.'"
"I was baffled because he LITERALLY worked at a place as a bombshell loader in the state over before moving here."
"I told him we do kill them, but not to worry we pray over all the birds. He seemed content with that."
jonbon1992
Well, that's one way to win over a prospective employee.
"She was currently applying..."
"'Do I need to quit my other job?'"
"She was currently applying for a full-time job while working a full-time job. She went on to try to convince us that she's so bored at her current job she could totally get away with doing this job at the other place."
theotherside0728
Um, yes, you do need to leave your other job.
What is up with people?
"Asked about..."
"Asked about a company car and company credit card — it was a call center job."
TheUpperHand
A company car and credit card would be the one thing–well, two things–that would make call center work tolerable.
"I was called in..."
"Seriously I heard this one (second hand but immediately after), 'Are those real?' eying the interviewer's breasts."

"The answer was a pause, giggle, gulp, 'I think we're done here.' I was called in to escort the guy out."
Smokey_Katt
The "I think we're done here" bit had me cackling.
"That's a big no."
"Work in finance. Had a guy fresh out of school ask if we could fudge the numbers if the boss asks us to."

"That's a big no."
dymba
Note: Don't ask if you can commit crimes.
Well, well, well... next time you're on an interview, you might want to refer back to these stories.
There's being nervous and then just being clueless.
Have some opinions of your own? Feel free to tell us more in the comments below!
Want to "know" more?
Sign up for the Knowable newsletter here.
Never miss another big, odd, funny, or heartbreaking moment again.
Keep reading...
Show less
Putting together a proper resume can be a challenging task. It does so many things. You want it to be clean, precise, and chock full of your greatest hits. You also need it to represent you and they say it should thoroughly original so that you stand out from the over crowded field. Yes. That is a whole lot for one or two pieces of paper. A lot people have a deft hand and can create a CV masterpiece and others... well others should probably see a therapist before they submit.
Redditor u/ThanosIsMyRealFather wanted to hear from the hiring managers out there about a resume or three by asking:
Hiring managers of Reddit, what was something on someone's CV/resume that made you either immediately want to hire them or immediately reject them?

Keep reading...
Show less