New technology seems to be introduced at a faster and faster rate all the time.
It's only natural not everyone will be conversant in all the latest tech.
But some people really struggle.
Redditor NanoPope asked:
"What's the most ridiculous thing you saw a computer illiterate person do with a computer?"
Mice
"I have two coworkers who aren't sure how computers really work. Both have wireless mice."
"Coworker A's mouse stops working and can't figure out why. Coworker B takes his mouse and walks over to her desk, puts his mouse down and jiggles it around, remarking 'Huh, mine isn't working either here. Must be your desk or something'."
"Meanwhile his cursor is doing a dance around his screen back at his own desk."
"All I could do to keep a straight face."
- SecretlyHistoric
"I was born in the early '80s, but I grew up with computers (Atari 800XL, followed by Atari ST, before we got our first 486 "IBM Clone" PC), so I was pretty computer literate from an early age."
"When I was in elementary school, my grade took a field trip to a temporary pop-up dinosaur museum. There were several hands-on exhibits set up, some of them involving computers."
"I remember seeing a group of students and a teacher crowded around one of the computers trying to figure out how to get it to work. The teacher had the mouse in her hand, turned upside down, and was trying to move the cursor by rolling the ball around (the was before optical mice)."
"Also, this was NOT a trackball, but an actual rollerball mouse with a mousepad."
- drummer_who_codes
Keyboards
"My father in law one day rearranged just the keys on his keyboard in alphabetical order."
"A was still Q, B still W and so on."
"In the end he smashed that keyboard and bought new one."
- lemonedpenguin
Email
"Early 2000s, I opened an email account for my parents. I set it up on their work computer since I was waiting for them to finish work when I set it up."
"Everything worked great until one day I told them to open an email I sent them and they kept insisting they'd do it the next day when they were at work."
"Long story short they thought their email lived in the work computer and they couldn't access it from other computers. A quick lesson in email and suddenly they got much more responsive to emails."
- cybergaleu
"When I was the computer support person at my local library back in 04 an elderly lady was at a machine with an envelope and a confused look on her face."
"I approached and asked if she needed help and she said, 'I'd like to send this letter to my daughter in email, but I don't see anywhere to put it in'."
"She was holding a sealed envelope with her daughter's email address as the address and her return address in the regular spot. No stamp though."
"The look on her face was so earnest that I couldn't even be angry. I patiently explained what email was and helped her set up a Gmail account and typed up the letter in the email for her to send."
- Lobsterbib
Picture This
"My mom wanted to paint a picture of the Pope, so in a Youtube video that showed a picture of him she took a picture with a camera, developed the picture into a 4x6, and gave it to me to enlarge."
"So I just searched for the original image and hit print..."
- 3-DMan
Disk Drive
"Back in the days of the original Apple Macintosh (beige case, black and white display, new-fangled 3.5" floppy disk drive), one of the secretaries where I was working managed to force 2 floppies into the single drive at once."
"'It kept asking for disk 2,' she explained."
- corndogco
Don't Turn It Off And On Again
"Back around 2000 I did IT for a country club. Every Friday and Saturday night, without fail, the server which was in a locked room would crash."
"This caused the food and beverage ordering system to go down for about 20 minutes."
"One weekend, I stayed late on a friday and sort of camped out."
"At about the time the server normally crashed, at the height of the dinner rush, the food and beverage manager walked in and unplugged the server from the ups, then plugged it back in."
"I asked him why. He said it "made everything run faster" and further said this was a normal weekend routine."
- -Blixx-
"I used to be sort of a sysadmin for remote signals intelligence sensors for the Army. A few times a week for a few hours, an entire region of a specific network would go down and we'd just go kinda dark for a bit on that platform."
"No one could figure out why, and we normally have near 100% uptime. Colonels are calling asking wtf is up, teams are dispatched to check the sensors, no one could give an answer."
"Then we noticed they were only in hours that fell between 7am-3pm local time, Monday-Friday... hmm okay. Let's check everything again, teams go out to reboot each sensor individually, every node and server between us and the sensors, physically reseat cables... nothing, still goes out randomly for hours."
"Then one day during an outage the techs forward go check out that specific server room. There was a lone navy Lieutenant Commander in there doing office work (even though he had a private office) and he didn't like how loud the servers were so he just powered them all down when he wanted to work in his hideaway."
"This dude just casually blacked out a bunch of national security missions for a whole ass country instead of you know, closing his office door."
- napleonblwnaprt
We Don't Know How To Use Their Tech Either
"My grandmother has complained to me that store clerks are shocked and confused when she informs them she doesn't have an email address to provide, or a computer to make one on."
"She was born in 1929 and is 93 years old. The most modern device she owns is her TV, which has a VCR attached to it."
"She listens to music on a radio with a tape deck in it. Her phone hangs on the wall of her dining room. She doesn't even own a microwave."
"I think someone who was almost an adult when WWII ended can be given a break for not having an email address."
- Chris_Buttcrouch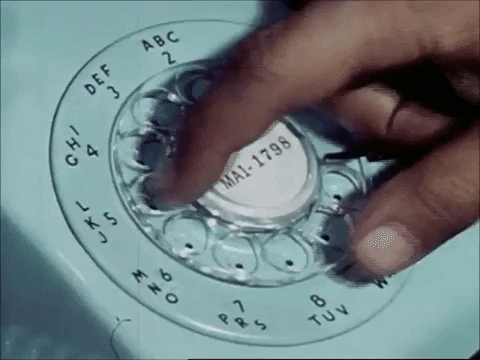 Satisfying Call Me GIF
Giphy
So, are you the tech savvy one or the one who says "oops, my bad"?
Share your tech troubles in the comments.
Want to "know" more?

Sign up for the Knowable newsletter here.
Never miss another big, odd, funny or heartbreaking moment again.
Keep reading...
Show less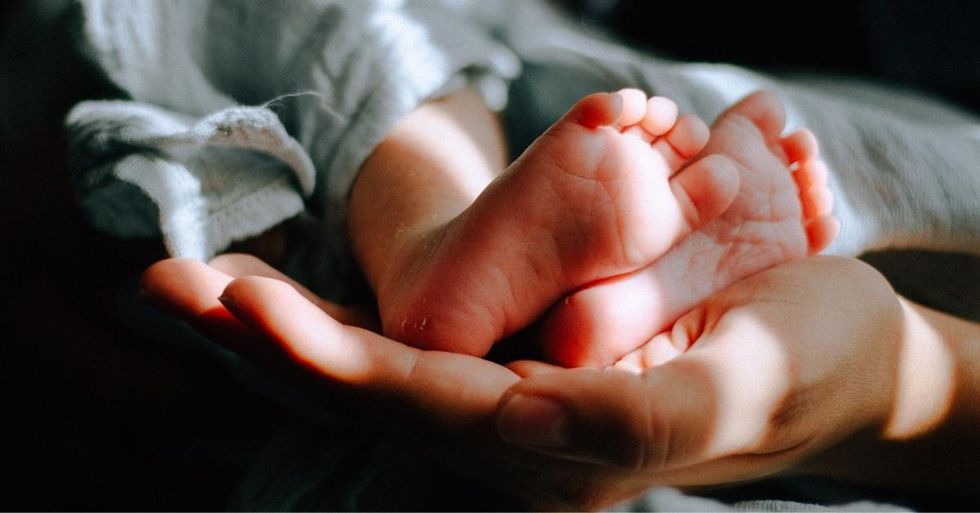 When a new baby is born in the family, everyone wants to see the new bundle of joy. And it can be difficult for some new parents to not share the cute little face. However, redditor Friendly-Still6054 is very purposefully going with a different approach. The original poster (OP) doesn't want to invade her daughter's […]
More
It doesn't feel like the internet has been around for longer than it has. Honestly, this whole day-to-day, sun up/sun down usage of the internet has really only taken foot within the last decade. How do I know this?
Not that long ago there was finite things to do on the internet.
Take a gander at some of the stories told by the grandpappies of the information super highway's heyday and learn what it used to be like to log on.

Reddit user, The_watcher_100, wanted to know what life was like for the stone age internet users when they asked:
"What is something ancient that only an Internet Veteran can remember?"
Right off the bat, some of us will read these stories about how the internet used to be and immediately think, "Oh yeah, we used to hurl those discs at one another in the backyard."
Discs? In The Mail? What?
"Netscape Navigator"
"AOL sending discs through the mail offering 500 hours of free web access"
"Alta Vista"
"Ask Jeeves"
Keithninety

"Fun story, I was the first kid (that I'm aware of) to try getting online. I used the free disc. My parents kept saying, "and you're SURE this is a free service?" "Yes, totally Mom/Dad. Look, here's the paperwork!""
"The problem was that I was in a small mountain town and the closest AOL connection was about 300 miles away. So I racked up like 120 hours of long distance telephone calls at a time when long distance telephone was NOT cheap. It was something ridiculous like $600 in early 90s dollars. I very much got in trouble."
MrMartyJones
Days Gone By

"not HAVING internet and playing Minesweeper, Solitaire, and Pinball instead."
morenitababy
"Roller Coaster Tycoon"
nessao616

"The trip from no internet to pinball was muscle memory for me... and we didn't have internet a lot because mum had to use the phone"
inbedwithbooks
Edgy 6th Grade Content
"When it was called the 'information superhighway'"
attictapes
"In sixth grade I wrote an article for the school newspaper contending that it should be called the "information toll road" since it cost $10 a month for 5 hours of use."
mfrizz
Wait...Wait For It...Just Wait...
"Weird little squares with blue and red on them that would sort of take the place of graphics until the graphics would actually load. The text would be visible but the graphics wouldn't be there yet."
hellogriff
We don't remember the internet being as bad as it used to be. Nowadays, anything and everything we ever needed was within our grasp, but before? Not so much.
Have To Make It Past The Awful Formatting
"Printing out pages and pages of cheat codes for games."
VastNewt
"Man when I was a kid and would go to the grocery store with my parents I would take a pen and paper and copy the codes out of the gaming magazines! Used to have all the cheat codes for GTA 3 that worked for Vice City and San Andreas"
celesticaxxz
Way To Trick Friends In Class
"The .com version of a .org/.gov site being porn."
VapityFair
"Whitehouse.com. ah the good ole days of convincing kids in computer class to look up something about the president."
Oh, I've Checked All My Websites. I'm Done For The Day.
"Actually running out of Pages on the internet to look at."
FighterWoman
"You could always use the Stumbleupon toolbar in internet explorer to go to a new site."
_harro_
"Oh man! You reminded me of StumbleUpon. It was the original "content finder" for me. Replaced by Digg. Replaced by Reddit."
mysixthredditaccount
The times are changing.
For the better. No one ever needs to go back to yelling at your sister to get off the phone because you've spent the last two hours downloading one song.

Ads! As Far As The Ads Can Go!
"Readable Newspaper homepages"
Karakoima
"seriously, what happened with them? news sites are always so messy"
CinnamonArmin
"Advertisements. It's all about advertisements."
Kachi3
The Things We Used To Scream At One Another
"using the internet or the phone not both"
Myrko6902
"GET OFF THE PHONE IM TRYING TO USE THE INTERNET" simpler times"
mymindisanenigma420
"GET OFF THE INTERNET I NEED TO MAKE A CALL" -my mom, constantly"
xx2983xx
Everyone Had To Understand The Backend
"Making webpages using simple html"
HeyHx2
"I was talking about this with my 17 yr old & her friends because they were asking how I have the computer literacy I do. I had to explain that social media as it is today didn't exist. If you wanted a place where people could find you, you had to teach yourself html & build a webpage. Then when MySpace showed up, most (if not all) editing had to be done in html. There weren't simplified websites or apps to edit photos either."
"They were amazed & the most impressed with me I've ever seen them be. I felt like a elder sharing my wisdom with the village... at 36 yrs old."
OpossumJesusHasRisen
Maybe we should be a little more grateful the internet is the way it is now. Reminiscing about how things is super sad.
Want to "know" more?
Sign up for the Knowable newsletter here.
Never miss another big, odd, funny, or heartbreaking moment again.
Keep reading...
Show less
You hear them all the time.
Commonly used expressions or sayings, slogans and catchphrases, reminders in television or internet ads, and they drive you up the wall.
Something about what they're saying, how it's said, or just the repetitive nature can make you wish your ears no longer worked.
Fortunately, the internet exists so we can all share in our auditory misery.

Reddit user, KamuiT, wanted to know what expressions should get in the bin when they asked:
"What is a phrase or saying that you hate?"
Spend enough time online and you'll come across some commonly used expressions that you are absolutely sick of. It's not that they're super offensive or anything, but after seeing them a hundred, thousand times, it might be time to try saying something else.
Now I'm Not Doing It Out Of Spite
"Please like and subscribe."
Autisten1996
"Smash that like button, check out the merch, and consider supporting me on Patreon so you can get the exact same content, but before I bother editing it!"
JADW27
"I could care less"
"NO! It is I COULDN'T CARE LESS"
kennyd612
"I should OF known better cringe"

Hattrick_Swayze2

There's Only One Truth
"That's my truth"
igottathinkofaname
Not to be confused with "The truth".
SaltRocksicle
"Worse, "I know my truth."
"In other words, they're convinced of their own infallibility."
AlterEgoSumMortis
All You TikTokkers On Your InstaTweets
"Tell me you're ___ without telling me you're ___"
PumpkinPieIsGreat
*robotic woman voice on TikTok*
ddh85
It's not the saying itself that might give you a headache, but the way it's being used. Typically, these expressions are used to cover up someone's ignorance or lack of honesty.
Keeping Information To Yourself
"Up to Sale: Up to 80% off" 2 items at 80%, the rest at 50% and less."
oh_no_name
"Save up to 15% or more! Your savings are somewhere within the set of all real numbers!"
ill_Skillz
"I love the weight loss commercials that are like "YOU COULD LOSE UP TO TWENTY POUNDS OR MORE IN THE FIRST WEEK""
"So what is it you a--holes? Up to 20 pounds? Or more than that?"
Spiderbubble
They're Doing A Job. Compensate Them As Such.
"Not all heroes wear capes"
"It's been getting on my nerves lately. It's been overused."
WhichWayzUp
"You're doing gods/the lords work"
josey__wales
We're Not All Scientists And That's The Point
"Do your own research!"
"People suck at doing their own research that's why we trust experts."
IFeelSorry4UrMothers
"Do your own research [on COVID]"
"Yeah, I'll just pop down to the virology lab in my basement and toss some samples into the centrifuge. Everyone has their own virology lab, right?"
TheBelhade
And then there's these, the true definition of "ear-achingly bad." Hearing these can make you immediately zone out of a conversation, hang up the call, and never speak to that person again.
Maybe not that far, but it'll certainly feel like it.

We're Living In A Time Of Condensed Pop Culture
"I'll start:"
"I hate the phrase on the radio that says "80s, 90s, and Today!'"
"Today has been 23 years now."
KamuiT
Let's Normalize Not Saying "Let's Normalize"
"Let's normalize…(insert something that's already normal to do)"
Hawaiiliving43
"Lets normalize driving cars and eating food"
AliceP00per
"let's stop normalizing....thing that's normal but they just don't like"
RUfuqingkiddingme
Parental Nicknames...Ugh...
"Hubby" and "preggers"
Burrito_Loyalist
"When parents refer to their kids as "my littles". It's in EVERY mommy blog. Just call them your kids! I don't even have kids and it annoys me so much."
violent_delights_9
Wait For It...
"No offense but…(insert offense)"
Nice-Advertising-551
"Usually when someone says no offense, what follows is some rude remark. The term pretty much means nothing"
Whenindoubtpinkyout3
Best Regards
"Hope this email finds you well."
personofinterest18·
Backhanded Compliments
"you do you"
"People say it like it's a positive note to end a discussion, when really it's the most backhanded comment of "I think you are doing this wrong, but whatever"
Drawn-Otterix·
Caveman
"Look who came out of their cave!"
Old-@ss-enthusiasm·
No Thanks
"Anything about paying your dues. This was said a lot when I was in unpaid internships that asked way too much of me while I was also a full time student and working part time. Being paid in experience doesn't cover my groceries."
alistofthingsIhate

Round of Applause
"Clapback."
"I like the idea, but the word just sounds gross to me."
Avicii_DrWho
It's okay to fall back on easily understandable expressions to get across your point. Maybe do a little consideration once in a while so you don't always say what everyone else is saying. It might seem hard at first...
but whatever doesn't kill you makes you stronger.
Ew.

Want to "know" more?
Sign up for the Knowable newsletter here.
Never miss another big, odd, funny, or heartbreaking moment again.
Keep reading...
Show less
announcedThieves will always find a way to try and part us from our money. They will never rest.
And thanks to the internet and the rise in dominance of social media, it has never been easier to be a convincing scammer.
One of the most fury inducing aspects of this issue is that half of the scams are LEGAL.
In many instances the most restitution we can get is having our case brought before a civil court.
Good luck with that.
So we only have ourselves—we have to be smarter and share intel and warnings.
Redditor F1yff wanted to hear about the ways people are still trying to fleece us all, so they asked:
"What is a legal scam that is still happening in 2022?"
This all started with Columbia House.
A curse and a plague on that house..
Damn 10 CDs!
Fees...
"'Printing' fee for digital tickets." ~ eastherbunni
"When this first became a thing, it was cheaper to just get them mailed (maybe still is). So f**k you ticketmaster, you can print and mail those to me." ~ butterflavoredsalt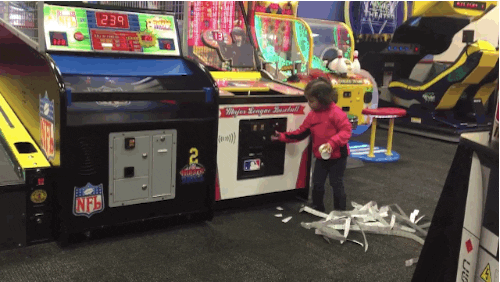 Giphy
READ YOUR MAIL CAREFULLY!!
"If you're a personal business owner, you may receive what looks to be a bill in your mail from the US Domain Authority. At first glance, you're under the impression that you need to pay 289 dollars to renew your website domain name. HOWEVER. There is very fine print stating that you are not legally required to pay the listed amount."
"It's actually an ad requesting you pay that amount in order to have your website listed on the US Domain Authority site. I can't imagine how many people have been tricked by this. READ YOUR MAIL CAREFULLY!!" ~ RecentLingonberry821
Lies
"That news in America is entertainment. Can get away with saying pretty much anything and still call it 'news.'" ~ flowachild357
"It frustrates me how normal weasel words are in news cast these days and how many people cant distinguish them easily, 'new study show there may be a link between eating m&ms and your hair color!?!' Yea that also means it may not... but that doesn't get views." ~ nemgrea
FINAL NOTICE
"I recently moved and I keep getting a bunch of home warranty advertisements in the mail. Except they don't look like ads - the envelopes say things like FINAL NOTICE and the letters are printed on pink paper. When you open them they say things like "This is your FINAL NOTICE that your opportunity to purchase a home warranty from may be expiring!" This crap is so f**ked up." ~ DramaLlamadary
Denied!
"Extended warranties, so many promises made, but when time comes for a claim, almost all are denied." ~ ggs_golf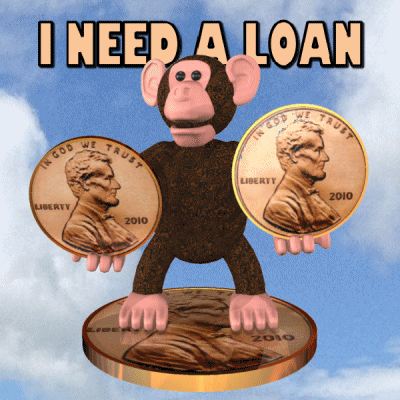 Giphy
I despise Ticketmaster.
How do we end them?!
And who are these warranty people?
I want home addresses.
Poor Martha...
"Insider trading within Congress. But if WE do it, we end up in prison." ~ vabeach23451
"Martha Stewart sold stocks and made 45k and it was called insider trading Politicians sell stocks and make millions and that's called a free market." ~ 7212gopew22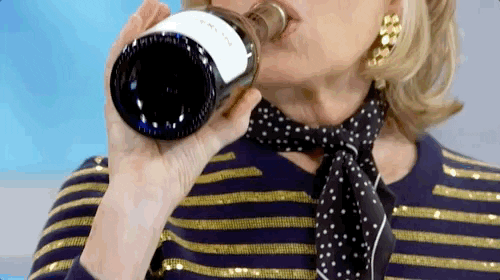 Giphy
Buy the Answers...
"Look, OP, if you want to get in on some legal scam, you have to do your own research. That's why I recommend you buy my book, What YOU Can Do To Legally Become Rich In Twelve Easy Lessons. Just 24 easy payments of $199.99 and you will have the secrets to being a millionaire unveiled right before your eyes!" ~ AAlHazred
Capacity...
"Private prisons. You're telling me that they charge the government for the beds and the taxpayers still gotta foot the bill if those beds are empty so the company running it 'doesn't lose money?' Freak you." ~ Silverback_Vanilla
"Here in Arizona in 2020 the governor announced the closing of the State prison in Florence, as a 'cost saving measure'. It was costing the state $71/per prisoner/per day to operate."
"They've announced in the last week they are moving the inmates to a private prison that's going to cost the State… $85 per prisoner per day to operate. Also, they're guaranteeing the private prison that they'll maintain at least 90% capacity, which is just another way of giving judges an incentive to find people guilty." ~ RobertAPetersen
Bad Apps...
"Time shares. I figured AirBnB and VRBO and all the other temp rental disrupters would have put a stop to this predatory own-little-pay-mucho cash grab which destroys local housing markets and creates wet paint ghost towns."
"But alas it persists and we have to stare at lines of cheap shacks, or soviet bloc style complexes left vacant on off seasons or occupied by flightless grey birds who only fly south because some Iowa idiot got conned in a Ramada Inn on a Tuesday looking for a free golf bag."
"Arguably these apps have created more of a problem but I figured it'd be better." ~ EatEmUpJack
WTF?
"Civil forfeiture. You're going to tell me that a cop thinks that my property might be used for illegal activity, and that cop is going to steal it from me and pad their departments bottom line? What the actual F?!" ~ MYule90
"Enough people don't know about this. Unless you're one of the victims it happens to, then you're like WTF the police just robbed me." ~ bw1985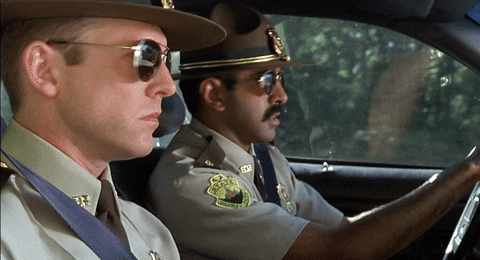 Giphy
It's a jungle out there.
The more you know!
Be aware at all times.
Want to "know" more?
Sign up for the Knowable newsletter here.

Never miss another big, odd, funny or heartbreaking moment again.
Keep reading...
Show less