Reddit user b-secret asked: 'what is the most embarrassing thing you have ever Googled?'
I freely admit I'm of a certain age where my primary education occurred before the age of the internet—when our questions were answered with conversations with experts, encyclopedias or knowing how to use card catalogs.
My knowledge of the Dewey Decimal System is largely useless today.
Research is drastically different now—sorry Melvil Dewey. Internet search engines quickly became the difference between occasionally finding an outdated version of the information we were looking for and rarely not finding current information on the most obscure of topics.
Unless your Google game is super weak, you're likely to find what you're looking for or something close to it unlike the good old days when our chances were hit or mis—with lots of misses.
So what do we use this amazing, life-changing tool for?
Well...
Reddit user b-secret asked:
"What is the most embarrassing thing you have ever Googled?"
How Much?
"what's the alcohol percentage in 70% rubbing alcohol?"
~ LightsJusticeZ
"55% alcohol, 15% rubbing"
~ FishOfFishyness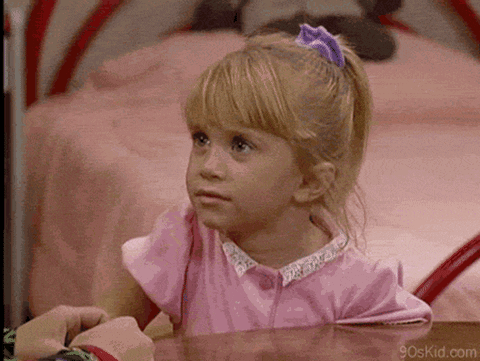 Giphy
Who?
"I Googled my work because I couldn't remember my boss' name after working there for 8 months."
"I just blanked and couldn't think of it."
~ HCxTC
Spellcheck
"I Google how to spell restaurant all the time."
~ ParkOk6450
"I'm like that but with Febuary."
"EDIT: February"
~ NeoNero_x
"I go into incognito mode to check spellings of words I should know how to spell."
~ LordCaptain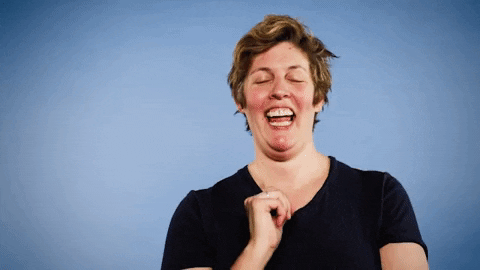 Giphy
Um, No.
"I was trying to find the name of those signs where a word is written down the side and each letter is used for a descriptive word."
"Confusing I know."
"So here's an example: False Evidence Appearing Real"
"I know it has to have a name. So I googled 'Sign where every word starts with a letter' and Goggle responded with 'Did you mean a sentence?'."
~ Team_Lift
Looks Like...
"Googled green beans once, was super high and forgot what they looked like."
~ testies2345
"I did the same thing with beets."
~ Jjetsk1_blows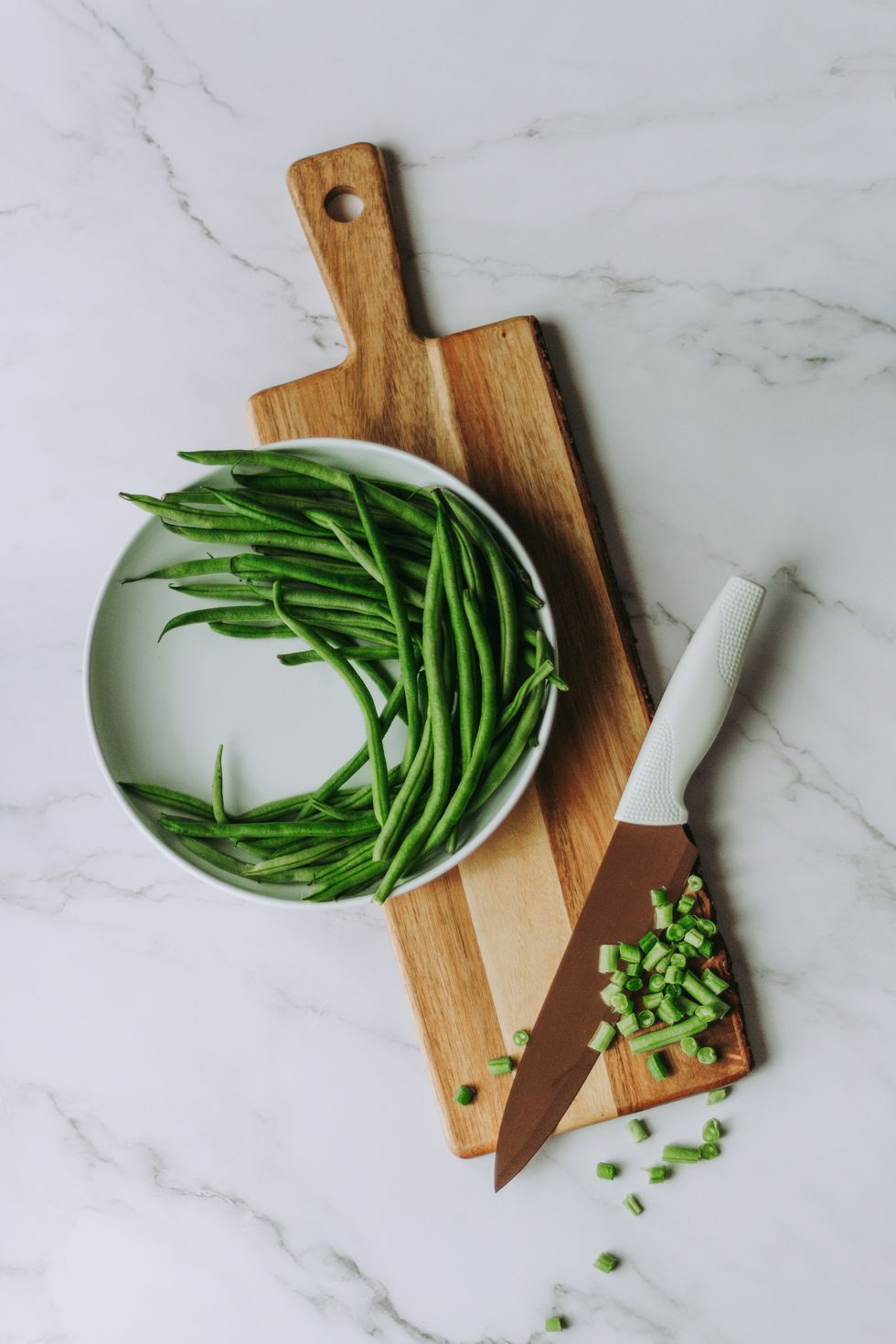 Gaby Yerden on Unsplash
That Movie, With the Guy and the Stuff...
"I'll forget the name of a movie and just type in random sh*t I think I remember. Usually it works."
"Like 'that movie where the kid sleeps and has weird dreams and flies on a bed'."
"Works like a charm."
~ fohsupreme
Did They Have Blue Feet?
"big boobies"
"I was only 10."
"I was surprised to find some."
~ PoopPower99
"I'm 39 and I Google this every day."
~ dekkact
"They're nice birds but are they really worth Googling everyday?"
~ redwolf1219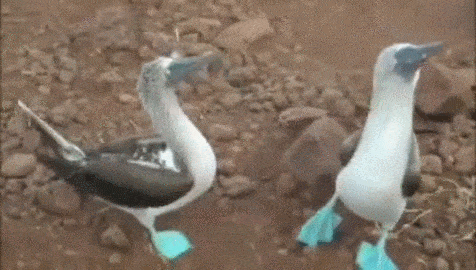 Blue-Footed Boobies
Giphy
Predictive Text
"I used to search something like 'no clothes' or 'without clothes' or something like that when I was a kid."
"Then I learnt the word NAKED because of the TV show Naked and Afraid."
"Then searched it so many times that my autocorrect started to show that word first when I wanted to type something."
~ sniper8207
The Shade...
"I like to Google Bing or Duckduckgo when I need to use them."
~ Reboared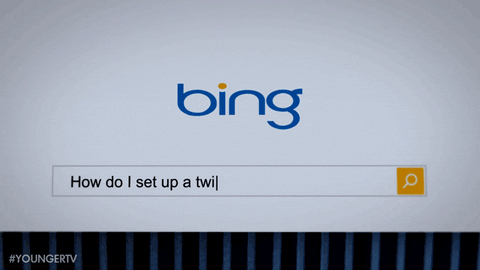 Giphy
NSF...S?
"My favorite band growing up was 'The Barenaked Ladies'."
"When I was at school, I once Googled them and clicked on a link that said 'free shows!'."
~ BW_Bird
Good Description
"I forgot what a 'gondola' was called so I typed in 'Thing that carries you through the mountains in a basket'."
~ TheGreatJaceyGee
"I once forgot the word for 'door' so my brain reached for adjacent concepts, smashed them together and threw them out my mouth: 'house portal'."
~ Tail_Nom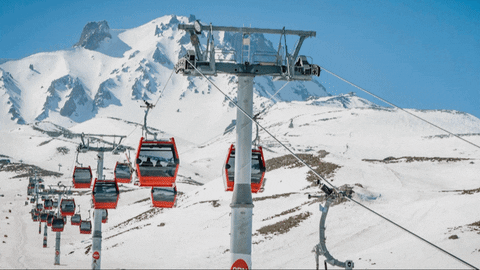 Giphy
It Just Doesn't Translate
"I have to search a random word 'auf Englisch' or a random word 'auf Deutsch'."
"Every damn day."
"It took me a minute to realize that there was no way to translate Schadenfreude into English."
~ grammar_fixer_2
Ah, Memories...
"I found out that as long as you're logged into Google, all your searches are saved to your Google account (I'm not talking about browser history)."
"So I looked back, and the 1st thing I ever googled after getting a Google account was 'Can ducks fly'."
"I've no idea why I googled this. I know ducks can fly."
~ caca__milis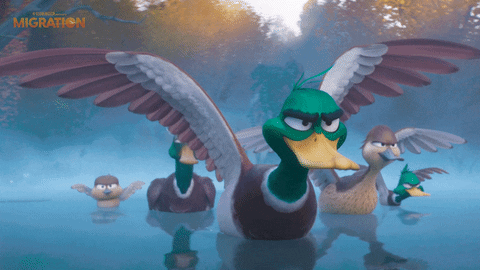 Giphy
You Ate What‽‽
"Once I was with some friends and I was telling them about how when I was a kid we only got to eat nuts as a special treat around Christmas."
"Then I mentioned how much I liked squirrel nuts and no one knew what they were. So I Googled 'squirrel nuts' with image search."
"Not at all what we ate at Christmas time."
"Finally found out what my family called 'squirrel nuts' were actually called hazelnuts."
~ 123fofisix
100% NSFW
"A few years ago my coworker and I were looking at the calendar at work. It had pictures of birds and we were trying to figure out what kind of bird was pictured for that month."
"I can't remember what she thought it was, but I darned sure it was a Great Tit."
"We have a great relationship and have been working together for a long time but we tend to argue like an old married couple. So we went to Mr Google for the answer."
"Let me tell you that Googling Great Tit at work isn't something I will ever do again."
"For the record, I was right. The bird was a Great Tit."
~ pi11bott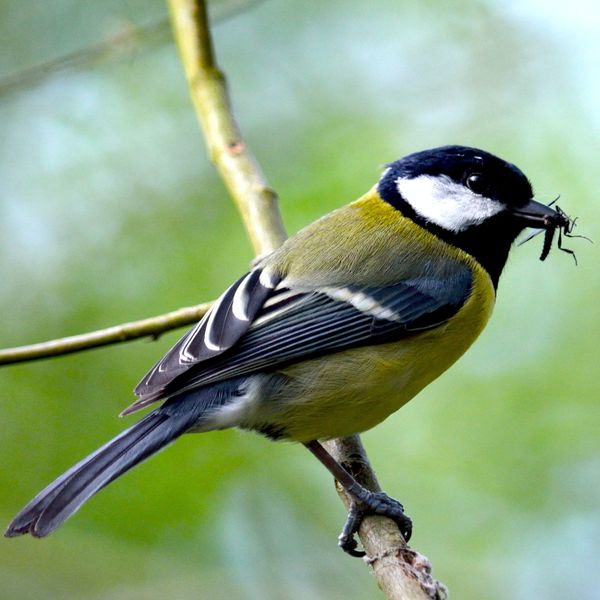 Great Tit holds an insect in its beak
A Perry on Unsplash
Hope some of these folks remembered to clear their browser and search histories.
So, what's your hilarious—or embarrassing—little Google secret search?
Reddit user RodotC asked: 'Parents of Reddit, whats the worst thing you've found while checking your kid's search history?'
Whether it's because of morbid curiosity or looking up epic ways to beat the serial killer while writing a suspense novel, some of us have had some interesting internet search histories that we'd rather other people not see.
But kids who have access to the internet for the first time might have the weirdest interest search histories of all.
Bracing for the worst, Redditor RodotC asked:
"Parents of Reddit, what's the worst thing you've found while checking your kid's search history?"
Science Experiments Gone Wrong
"When I was around 11, I emailed a friend that I was 'making a bomb' (literally vinegar and baking soda in a sandwich bag)."
"My parents sat me down to explain post-9/11 US security policy, and I spent the following year quietly waiting for the FBI to show up and take me away."
- bermily95
Just Google It
"Not the parent here, but I was the child."
"My parents took me to Vegas when I was like 10 or 11. When I was growing up and had questions about things, my mother had a bad habit of saying, 'Google it,' to shut me up."
"We drove around, and I kept seeing advertisements for peepshows. I asked my mother what a peepshow is, and she said, 'Google it.'"
"So I did. Later that week, my mother started going ballistic on me for Googling peepshows."
"When my dad heard what was happening, he about p**sed himself laughing and said, 'You did tell him to Google it.'"
- boltswingagain
The Best of Typos
"They searched for ''big bobs.'"
- callSOMEONE
"Bob Ross, Bob Odenkirk, Bob Hope, Bob Marley, Bob Dylan, Bob Segar."
"Lots of Big Bobs to check out."
- ReadAllAboutIt92
Deep Sense of Denial
"Budget DNA test..."
- It_is_Fries_No_Patat
"Awkward silence."
- _alias__psycho__
Wrong, Wrong Website
"When I was probably eight, I needed a new pair of soccer cleats, so my mom told me to go online to the Dick's Sporting Goods website to see what they had."
"I typed in d**ks dot com. I did not find soccer cleats on that website and I was horrified, lol (laughing out loud)."
"I just yelled, 'MOOOOOM,' and she came to the computer room and realized she f**ked up by saying, 'Check out the d**ks website.'"
- Pristine-Coyote-9836
An Interesting Addition to the Collection
"My daughter (age six) had an obsession with pregnancy for a while, and her tablet is linked to my phone, so when I got on YouTube, I discovered Pregnant Barbie in the search history."
- p4ins33ker060
Only 90s Kids Will Understand
"I got in trouble for searching 'Bare Naked Ladies' when I was like 11 or 12. It took me days to convince my parents I wasn't into girls, I just liked the band."
- GreenerPeachCobber01
Questionable Education
"She typed in, 'Is the earth and the world the same thing?'"
"My daughter's 16..."
- Mammoth_Switch8169
"Look at it this way: she is minimizing her ignorance. She will always know that answer. You should encourage anybody, not just children, to ask questions. Never criticize a sincere person for asking one."
- Huey107010
Table-Top Research Gone Wrong
"My kid and I both play various TTRPGS (table-top role-playing games), so we've had some... interesting... searches."
"'Can you cry without eyeballs?'"
"'If no infections, can someone live without skin?'"
"'How long would it take to skin an average size human?'"
"Etc..."
- MrHyde_Is_Awake
Planning Ahead
"I don't know why, but 'Cheapest retirement homes near me...'"
- Mace069
"Better than 'cheapest retirement homes far away from me,' right? Right?"
- CastleRockstar17
Not Properly Rented
"I thought this would be worse. My biggest fear as a kid was being caught watching pirated episodes of 'Hannah Montana.'"
- ech0inthef0rest
The Power of ASMR
"My son has some special needs and absolutely loves DVDs. He likes to stack them, organize them, open them, it's very calming for him. I found him googling and YouTubing people opening DVDs. Taking them out of plastic, etc."
"Nothing bad but definitely peculiar."
"Love that boy."
- JD054
A Matter of Preference
"They were looking up Nickelback songs..."
- mijour
"This is tough. If you need someone to talk to about this, we are here for you."
- DomDomW
The Family Jokester
"She was seven at the time. She looked for 'best ways to annoy my dad,' and on the Google Home device! Gotta admire the hustle!!"
- taptriv
A Future Debate Team Captain
"My eight-year-old searched for 'how to make Daddy buy me a puppy.'"
- Onetwobus
While these were not at all what we expected, we can only imagine the hilarity that ensued at home.
But for the ones like getting a puppy and pulling pranks, it sounds like those kids are going places!
As quickly as the internet and social media came onto the scene, many people can still remember what it was like before the internet was so prevalent, or at least when people were first getting acclimated to it.
Thinking back, they entertained the idea of the internet going away again, and the results were eye-opening.
Redditor Samuelwankenobi_ asked:
"If the internet shut down tomorrow, what do you do?"
Looking for Work
"I would probably have to look for a job."
- alwaysworks
"Almost all business now depends on the internet, including payment networks, infrastructure, etc..."
- trancecircuit
Be Kind; Rewind
"Step 1. Make some phone calls."
"Step 2. Open a new form of Blockbuster. People are going to want their movies and shows that they can't stream anymore."
"Step 3. Profit."
- ooglieguy0211
Office Environments
"Be f**king p**sed because I have to work in an office again."
- FredChocula
Honestly, A Dream
"It would be time to actually 'quit' and get to that plant mom career I've been wanting."
- skdubbs
Mental Health Quality
"I'd probably see an improvement in my mental health."
- Pale_Currency_134
Back to Reading
"I'd get a library card."
- Virgin_algerian
Reconnect with Nature
"Go outside."
- CertifiedLurker5
"For a nice long bike ride."
- nutellatubby
Internet Addiction
"I am 20 and the internet is all I have known. I would be so annoyed, frustrated, and depressed all at the same time but I do think with time my mental health would improve and I would start doing the things I actually want to do."
- officialjeasuschrist2
"I am 50 and miss my internet-free life quite often. Tech and the internet have done a number on my ability to focus, productivity, and social interactions. But I also lack the willpower to simply shut it off."
- Taminella_Grinderfal
Options Aplenty
"Clean my house and do the garden. No wait, my current fixation is an offline game, I'd probably play that and watch some of my 12Tb of shows and movies instead..."
- LordOafsALot
Sounds About Right
"Run like a headless chicken for about three hours and then go clean my room."
- RavenWitch13
We Can Certainly Hope So
"Go back to enjoying life as it's supposed to be."
- Starforce1616
Practical Choice
"Well, I'd try unplugging and it plugging it back in. Will probably fix it."
- DisappointingPanda
Apocalypse Now
"There would be no card payments (how do you buy food, gas, medicine,…). Landlines run over the internet where I live so no basic telephones. Communication as we know it would be gone. Would ATMs even work anymore? Things would get really ugly, really fast."
- alwaysaprairiegirl
"Nothing would work, some major infrastructures have backups, but for the most part our entire way of life is run through the internet."
"We'd be f**ked if it was out longer than three to five days."
- Mundane_Tour_3215
Avoid the Panic
"Hunker down for the next 48 hours. Stay away from public places and try to avoid being killed over a can of soup as the panic spreads. If it comes back on immediately, start using the brief calm to stockpile as much as I can. Within a week the cost of living will skyrocket as companies try to bleed people dry to recoup their losses and pay for the new redundancy systems they are putting into place. If it doesn't come back on after 48 hours; well kiss your @ss goodbye."
- westernteryaki
Ready to Go
"I am a child of the 80s. I trained for this."
- Subliminal_Image
Though being without the internet being gone would be incredibly jarring, those who were old enough to remember a time without such a prominent internet actually welcomed the idea.
Every now and then, who hasn't found themselves falling down a Wikipedia rabbit hole?
Even if the sources of information found on the page are dubious.
This doesn't stop people from using it as a quick source of information when necessary.
And with links to other pages readily available, people often find themselves learning information which was a far cry from their initial search.
Gaining information that these same people would no doubt be much better off having never learned.
Redditor Mindless-Storage-698 was eager to hear about the most disturbing Wikipedia pages people have ever come across, leading them to ask:
"What is the most disturbing Wikipedia Page?"
"Albert Fish is so disturbing, I remember the first time I read about him I was literally nauseous."- Lazy-Day5802
Lawrence Bittaker and Roy Norris
https://en.m.wikipedia.org/wiki/Lawrence_Bittaker_and_Roy_Norris
"These guys are some of the worst of the worst."
"During the filming of Silence of the Lambs and working with former FBI agent John Douglas (author of Mindhunter) for some time, actor Scott Glenn thanked him and said how fascinating it was to have been allowed into his world."
"Douglas laughed and told Glenn that if he really wanted to get into his world, he should listen to an audio tape of serial killers Lawrence Bittaker and Roy Norris torturing, and murdering two teenage girls."
"Glenn listened to less than one minute of the tape, and has since said that he feels he lost a sense of innocence in doing so, and that he has never been able to forget what he heard."- sully-fied
The Murders of Channon Christian and Chris Newsom
"The Murders of Channon Christian and Chris Newsom page is pretty bad."- Apartment_Unusual
Less The End Result, More The Process
"It's not the page that is disturbing, it's thinking back to where you started and hour ago and wondering what the f*ck happened!"- noigenoigenoige
Tarrare
"https://en.m.wikipedia.org/wiki/Tarrare."- olde_greg
"The fact that he was underweight after doing all this."
"What the hell did his poop look like since he wasn't digesting properly?"
"Or maybe his stomach acid was TOO strong and there wasn't much nutrition left for his intestines?"- bigmacjames
Nanjing Massacre
"I don't think I was the same person after reading that page and seeing the pictures on it years ago."- 88Smilesz·
Unit 731
"https://en.wikipedia.org/wiki/Unit_731."- Damonwalkin
"There are many things I can read without feeling uncomfortable in this thread."
"But this... is on another level."- Pure-Destruction
Human
"It is very strange and uncomfortable to read the Human page on Wikipedia."- LedZacclin
"The Wikipedia entry on humans makes me uncomfortable."
"Feels like it was written by an AI or by aliens."- Darmok47
Wikipedia can be an endless source of information.
At least 80% of which you would probably be much better off not knowing.
Be it a sports team, movie star, or book series, just about everything has its fan base.
Though some fanbases are much more "fanatical" than others.
In some cases, one fanbase leads to another, such as Twilight internet fan fiction leading to the Fifty Shades Of Grey trilogy.
Sadly, there are also fan bases that don't simply celebrate the person, series, or team they idolize, but sometimes make an effort to take down their rivals and competition.
Clogging up social media, message boards and online comments sections with their unpleasant rhetoric.
Redditor Sarthak_Taras was curious to hear what people considered to be the most toxic online fanbases, leading them to ask:
"What are the most toxic fandoms on the internet?"
Always Remember, They Work For Us!

"Fans of politicians."
"Too many people have forgotten that politicians are public servants and not celebrities."
"We elect them to serve, not to be worshipped."- Kedosto
Fine To Be Fascinated, Admiring Them However...
"All those crazy fans who support serial killers just because they think they're hot."
"Ted Bundy fanatics etc."- Oiaosq
"Jefferey Dahmer fans."- saturnwrites17
You Can't Pick And Choose...
'There's a very prevalent group of metal fans that claim that nobody listens to metal anymore but then proceed to hate every metal band that isn't from the 80s or earlier."- NeutralityTsar
'The 'real metal' elitists."- Dozinggreen66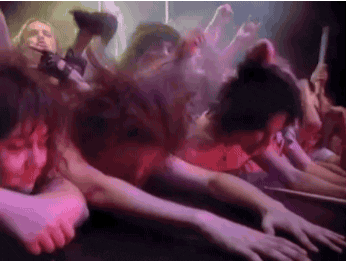 music video 80s GIF
Giphy
... Are There Any Fans Left?...

"Idk how they are anymore, but 10 years ago the 'Glee' fandom was the worst."- meganmicheles
Always Best To Leave It To The Professionals
"I wouldn't class my contribution as a fandom but it's definitely a toxic internet-inspired community."
'Armchair detectives and true crime obsessives."
"I don't mean people who like to listen to TC podcasts or documentaries."
"I mean the people who actively try and solve a missing person/murder case and just end up getting things wrong, making very serious and often false allegations, disrupting an investigation or hurting family members."
"Helping catch Gabby Petito's killer was an exception."
"Just look at the Nicola Bulley case in the UK right now, sad case YouTubers traipsing thru people's gardens at night, accusing house owners of criminality for daring to leave a light on late at night."
"Overall, just a horrible community who do more harm than good."
"Reddit enables a lot of this type of thing too, I must add."- KrippendorfsAlfalfa
Good Sportsmanship Doesn't Just Apply To The Players
"Sport Fans who gets into fist fights over a damn game they aren't even playing themselves." -Reddit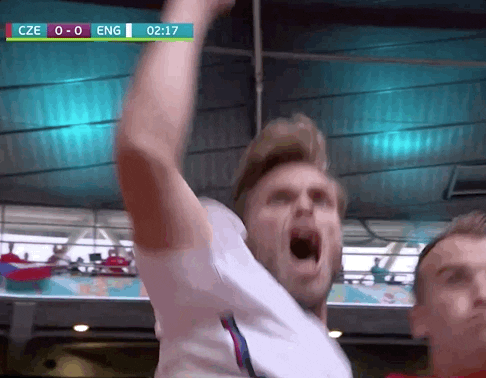 3 Lions Wow GIF
Giphy
Everyone Is Entitled To Privacy

"'The Heartstopper' fandom forced Kit Connor to come out of the closet, at the age of 18."
"That's pretty toxic."- FireFlinger
Sometimes Fandom Comes With Cognitive Dissonance
"'Rick and Morty Fandom', especially if individuals belonging to the fandom, decided to defend Justin Roiland."
"Don't get me wrong, I like 'Rick and Morty', but I can also take a step back and analyze the creators, the content, and the fan culture."
"Everybody I've met who is a die-hard 'Rick and Morty' fan usually thinks they're just like Rick."
"If you watch the show, you should know that he's not an ideal role model."
"Not a huge fan of that behavior."- Bubbly-Substance-112
Calm Down Now...

"There is a very specific set of 'The Legend of Korra' fans that are incredibly toxic and horrible."- ApathicSaint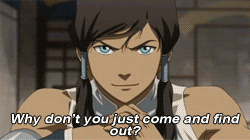 why dont you just come and find out avatar the last airbender GIF
Giphy
Always Important To Get Back To Reality
"Genshin impact Twitter."- BenWinnin
Taste Is Subjective, Especially In Music
"Kpop."
"I've been called racist for saying I don't like it."- Top_Buy2467
Be it for their local sports team or their favorite book, fans have every right to show their enthusiasm.
But when they begin to demean others, and their fandom ceases to be a celebration, they might want to think more carefully about their actions.