What is up with civilization?
If it seems like the news is depressing you all the time, that's okay. You are not alone. Thanks to so much access to information, we always know about the horrible things that are happening around the world at any given time.
As you can imagine, this has given people plenty of time to consider the root causes of so much civil strife.
People shared their thoughts after Redditor Tedsthebest11 asked the online community,
"What do you think is currently holding civilization back?"
"It's an easy target..."
"It's an easy target, but even with the press it has these days, I don't think people realize how destructive misinformation, and thinking you're correct without any training at all, actually is."
VerbNoun_Member
We are definitely seeing the consequences of this around the world; it has certainly split the United States in different factions.
"I shudder for the future..."
"The Internet has spawned a new form of communication people simply don't have good filters for."
"Civilization has thousands of years of experience learning to resist nonsense passed by word of mouth, hundreds of years of experience resisting nonsense passed by the printed word, a century resisting nonsense passed by radio and television, but only a couple of decades learning to resist nonsense passed by the Internet."
"People will evolve filters eventually -- but what will happen in the meantime? Could the dictators of WW2 have come to prominence without radio to spread their lies?"
"I shudder for the future when direct neural interfaces give demagogues the ability to communicate ideas and emotions straight to the brain."
DanTheTerrible
Okay, this is really not going to help me sleep at night, FYI. Oh dear.
"As long as corporations..."
​"In the US, I think one of the things that are holding us back the most is money in politics. As long as corporations are able to keep politicians in their pockets, we will never have any real substantial structural change."
duckblunted
"The man was the leading cause..."
"Robert Maxwell, father of Ghislaine. The man was the leading cause of paywalled scientific articles today. Before him, science publishing was relatively open. He helped shape the industry into the cancer on academia it is today."
Hollywood899
We don't talk about Robert Maxwell nearly as much as we should.
That family is truly... something else.
"People who are convinced..."
"People who are convinced they're geniuses without any actual training or education."
NoPeanut4U
"Societal acceptance..."
"Societal acceptance that accumulation of material possession is more important than the pursuit of knowledge, enrichment, self-improvement, and individual well-being."
viperchrisz4
This is probably the answer to end all answers, come to think of it.
"I know that's kinda broad..."
"Tribalism. I know that's kinda broad but the whole 'I love everyone on my team and hate everyone on the other team' thing is the root of most problems."
waxies14
Tribalism impedes plenty of progress, though, so you might be on to something. It's definitely what allows people to view politics like a sports team.
"Greedy bastards..."
"Greedy bastards who have enough money for 1000 lifetimes, yet are still screwing the rest of us over to keep grabbing more."
kwijbot64
More than 1,000 lifetimes at this rate, and that's a depressing thought.
"Workers and lower classes..."
"Workers and lower classes are divided along racial, gender, and political lines; they lack solidarity, and they don't organize."
miss_firecracker
Karl Marx was on to something. His Communist Manifesto has only become more relevant year after year.
"In a lot of the world, half the population (women) is uneducated, denied equal rights, and pressured into marriage and motherhood at a young age, sidelining their potential."
miss_firecracker
And allowing these women to reach their potential would do wonders for cutting down poverty (allowing the United Nations to reach their Sustainable Development Goals, FYI).
We live in a wonderful world. It's also a complicated one, with a host of problems. Resolving them is not easy, but as long as there are good humans around, others have the capacity to hope.
Have some thoughts of your own? Feel free to tell us more in the comments below!
Want to "know" more?
Sign up for the Knowable newsletter here.
Never miss another big, odd, funny, or heartbreaking moment again.
Keep reading...
Show less
Remember way back when the internet wasn't a flaming dumpster fire?
Yeah, us either.
The internet has always been a mess, but it's also always been beautiful.
It connects people, ideas, senses or humor, creativity! Yes, we've got our fair share of deviants, murderers, and trashbag people, but we've also got decades of wonder to celebrate.

Newbies like to think using the internet for awesomeness is something they came up with, but the old heads are here to tell you the internet has ALWAYS been a complicated crash course in the coolest stuff ever.
So let's hop in the wayback machine and get our nostalgia on.
Reddit user ransom0374 asked:
"What do you miss from early internet times?"
So let's take that walk down memory lane, or if you're new-ish here on planet Earth, this is going to be a fun little "history" lesson.
If you're uncertain where you fall, here's a test:
"Badger, Badger, Badger, Badger..."
If you finished the song, you're probably going to remember quite a few of these...
Away Messages
"AIM away messages saying stupid stuff like 'BRB going to get some bagel bites.' "
"Don't forget to update your personal profile with Blink 182 lyrics and the initials of your school sweetheart and some ASCII. Browse for a new inappropriate buddy icon and strike up a convo with SmarterChild"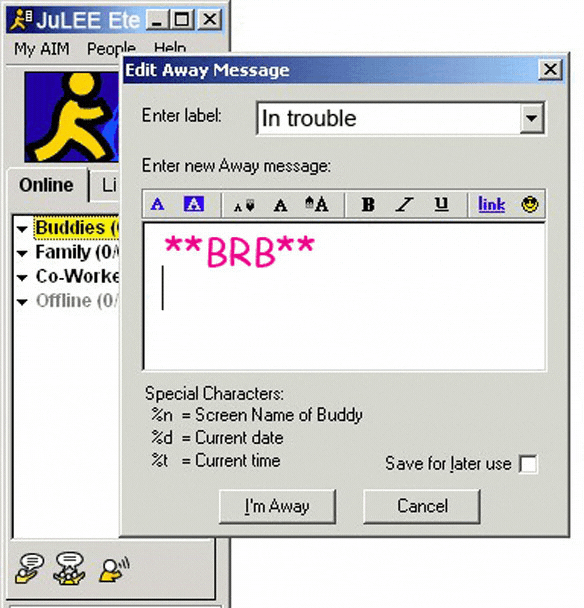 Giphy
The Unknown
"I miss the wild unknown frontier that the internet was."
"It seemed there was so much discovery to be had on the internet, and if you were good at the internet everyone thought of you as 'Hackerman' and you were like a God amongst your peers."
"It seems like there isn't anything 'new' on the internet anymore. No discoveries to be made."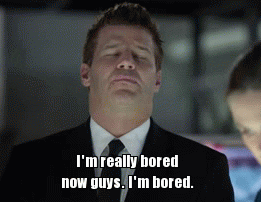 Giphy
The Irony Is Not Lost On Us
"Variety. There's a popular tweet that says something like 'the internet has turned into four websites where on each one people share screenshots of the other three.' "
"I miss when you could search a term and there would be dozens of sites dedicated to it or forums especially for it. Now it's just ads, Wikipedia, and Reddit."
"Oh, and not having ads shoved down your throat every time you search a term or navigate to a page!"
"I know there were pop ups and banners, which weren't any better. But there was a sweet spot."
"There was a few years there where you could Google something and half the first page WASN'T sponsored ads that had nothing to do with what you looked up. And you could go to a website and it DIDN'T block the page with a full screen ad asking for your email to join their mailing list or save 10% on their merchandise."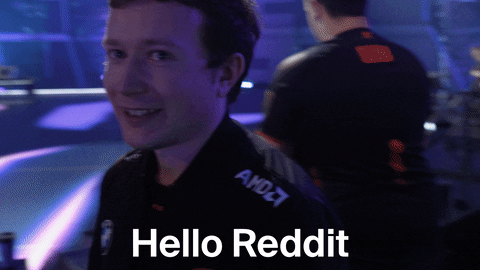 Giphy
Figuring It Out
"That all the webpages were just random people trying to figure out HTML."
"There really wasn't a corporate presence at all. It was just a place for people to experiment."
"You could click on a button and make a cardboard hand wave at someone's cats. You could dispense a coke from a machine in some dorm. It was dumb and fun."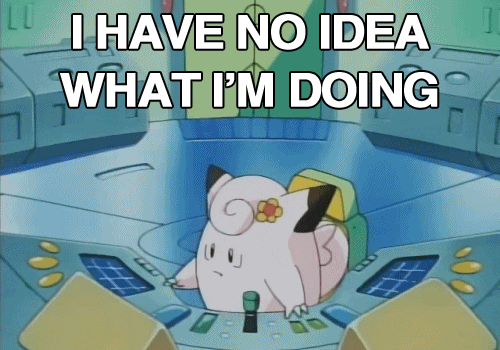 Giphy
Endless Learning
"The learning was endless."
"There were almost an infinite source of information from all over the world. If you wanted to find something all you had to do was search for it in Ask Jeeves or whatever and you'd find any website that had ever mentioned that thing."
"There were more than 10 different websites. And at least it didn't feel like I was being forced to sign up for a subscription after every click."
"There were so many fun, cute stores to shop. Now it feels like everyone dresses and decorates the same."
"I miss a lot of things about the early internet. I'm probably wrong, but it just felt safer than it does now?"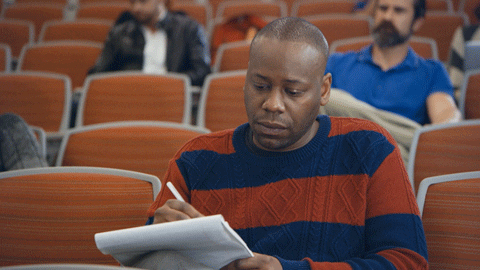 Giphy
Making Friends
"I was in my late teens when the internet was becoming accessible to everyone. Our one household computer was in the kitchen & facing in a way so anyone coming in could see your screen."
"I remember looking at someone's website and my Dad passing by to get something to eat, asking me if the person on the website was my friend."
"I miss those old days! The internet seemed endless & friendly."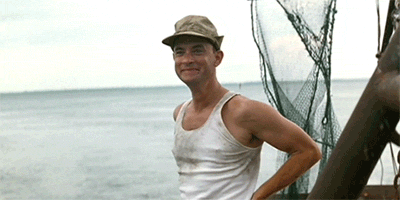 Giphy
A Base Level For Participation
"Most people were smart."
"In the early days (by far) most people on the internet were in college, either as a teacher or student. Beyond that, people had to to be in a lab or make their computer talk to a connected computer which was not so easy in the old days."
"It acted as a sort of intelligence barrier one needed clear to participate in internet things."
- tsoldrin
"Higher barrier to entry."
"I remember the fond days of SLIP and Trumpet Winsock when you had to know at least a little about tech to get on and participate."
"There was still stupidity, but it just wasn't as loud as it is now."
- dramboxf
"In the very very early days, pre-AOL, you needed skill and knowledge to get online."
"Then AOL came onto the scene an d anyone could get online at the push of a button."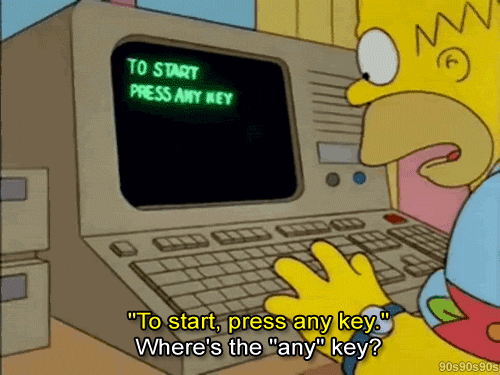 Giphy
Go Away Now
"I miss when what happened on the internet, stayed on the internet."
"You could turn off the beige box and go about the rest of your day without it affecting you."
"The fact that is only existed on a big computer in the house, as long as no-one was on the phone. It wasn't some all-encompassing thing."
- dienices
"The internet not following me around. When you logged off, you effectively put the internet away."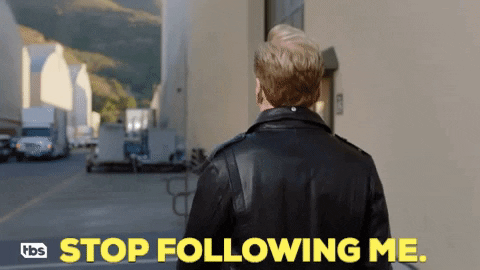 Giphy
It Used To Be...
"How people used to treat it."
"The internet was not just a novelty, but an amazing piece of technology that let anyone share anything. It was so wholesome and loving, with everyone still being amazed at what we could do now."
"Now? There's so many websites that are designed to make you angry and radicalize your beliefs. It's quantity over quality."
"There was a time when nobody on Reddit shared politics, when Facebook was for socializing, when YouTube was where people uploaded stuff they were passionate about."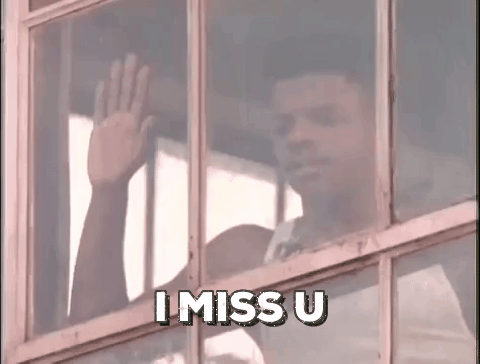 Giphy
We Used To Love Yahoo
"Yahoo Answers"
"Yahoo Pool"
- inaclick
"I can't remember what it was called, but Yahoo had this great music video program where it showed popular artists, and some very unknown folks."
"I discovered some of my favorite artists having it play in the background all the time."
"Launchcast/Yahoo Radio. It was revolutionary for music streaming and the 1-5 star system worked really well. I preferred it over Pandora's up/down system."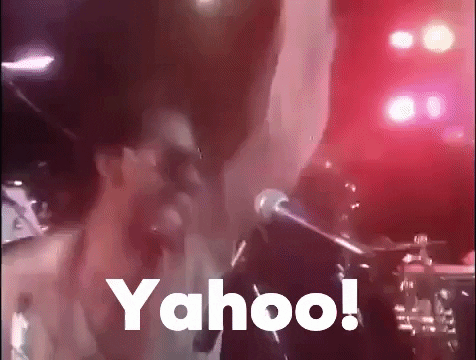 Giphy
On a personal level, I want to go on record and say MusicMatch was the greatest music program in the history of life.
It just was.
I will die on this hill.
It was dopeness in all forms. MusicMatch Jukebox? Dope. Yahoo MusicMatch? Dope.
So what relics from Ye Olde Internet are you passionate about? Sound off in the comments!
Want to "know" more?

Sign up for the Knowable newsletter here.

Never miss another big, odd, funny or heartbreaking moment again.
Keep reading...
Show less
A few years ago, while researching for an article, I stumbled across a video that almost made me quit my job right then and there. This article is going to talk about that video - and other creepy, horrible, traumatizing things people have found on the internet.
Proceed with extreme caution. Seriously. I cannot put enough trigger warnings in this.
Keep reading...
Show less
Nearly four decades ago, on January 1, 1983, the internet was born. Out of those clunky boxes with very little function outside of running numbers and a few chat rooms, the internet has exploded into what we know it to be today.
We created the changing landscapes of social media, blogs, YouTube, and Google. But what have we lost in the process?
The early days of AOL were simpler and had a very specific aesthetic for its time. There was always something new to discover when searching the World Wide Web. Actually, it was the first time we had connections that were instantaneously world wide.
Now, that marvel is lost on youth who grew up with tiny computers in their pockets. For those of us who remember the 90s internet era, let's take a trip down memory lane.
Redditor scatter82 asked:
"What do you miss about the internet of the past?"
The internet was a wild experience back in the day as everyone was still figuring out what the possibilities really were.
Want to "know" more? Never miss another big, odd, funny, or heartbreaking moment again. Sign up for the Knowable newsletter here.
Keep reading...
Show less
School days can be long and monotonous. Who hasn't spent many an hour staring at the clock and counting the seconds pass on by? I mean plenty of subjects are intriguing and we pay attention, but having a little fun to pass the time or garner a rise in popularity is always irresistible.
As the use of computers and technology grew, tinkering with school systems became that much easier.
So many students have figured out backways into the educational interwebs in order to wreak a little havoc. And as long as nobody released a virus or doxxed anyone... what's the harm? Let's have a little fun.
Redditor u/AtmosphereForsaken82 was wondering what shenanigans some of us have gotten into with technology and school, by asking:
How did you mess with computers at school?
I wish I had had the capability to run around the computer systems of yore. I would've sent Madonna music videos to everyone's screens. That would've been more productive than PE. At least I think so.
Let's Play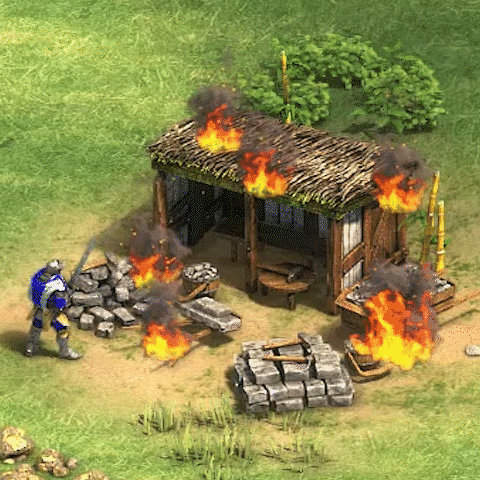 Knight Ageofempires GIF by Age Of Empires Community
Giphy
"Installed Age of Empires Two on each PC."
"We did this with Counterstrike lol."
Gaming the System!
"So many gaming memories from school computers lol. Shared resource drives were the bane of our high school's existence, because I'm pretty sure we didn't have any IT staff, or if we did, the students were just smarter than them honestly."
"Among other things I remember stashing: Halo PC LAN, a SNES emulator with a handful of ROMs, computer tech typing assignments everyone would just copy and slightly modify. One kid had the Paris Hilton tape on there and watched it very openly in art class."
Control+ Alt+ Down... Voila...
"Screen shot desktop make as background... hide icons."
"I did this, but went one step further. Back in the day of Windows XP (and maybe earlier), control+alt+arrow key would flip the screen orientation. I.e. ctrl+alt+down would flip the screen upside down. So... Take screenshot, rotate image 180 degrees, control+alt+down... Voila."
"Suddenly their desktop is right side up but all their mouse movements are all reversed and their "icons" no longer work. Once came back to find my roommates monitor in uni upside down. Forgot I did it to them over the weekend. Teehee/oops?"
People Share Their Unexpected Happiest Moments | George Takei's Oh Myyy
While many of life's big events like weddings and births bring us joy, even the smallest of gestures or gifts can leave a lasting impression. Especially if y...
The Backdoor...
"There was no internet when I was in school and MSDOS was the rule of the day, so no fancy hacking, downloading, or whacked out wallpaper. Instead, two of us were commissioned to write attendance software for the school. We put in a backdoor wherein any time either of us showed up as tardy or absent, the record was immediately deleted. We used but didn't abuse this privilege so as not to attract too much attention. It worked perfectly."
Nirvana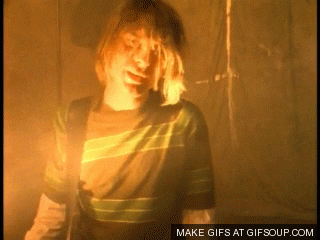 nirvana GIF
Giphy
"Late nineties, high school. I synced 5 computers to play "Smells Like Teen Spirit" in a round. Teacher wasn't happy."
Nirvana. Now that sounds like an idea. You kids already play too many games online. And don't they teach hacking classes in high school these days?
15 Minutes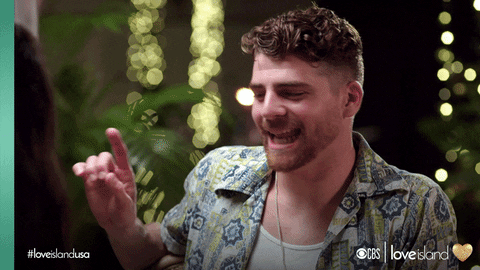 Cbs Love GIF by LoveIslandUSA
Giphy
"Created a shortcut saying to not click it. When someone did, given like 15 minutes later, the computer restarted. Any unsaved work was deleted. They can't complain because they clicked the icon."
F5
"It's not really messing with the computer but I used inspect element to change the text in my school's website in detention and the kid next to me thought I was hacking and told the teacher, I pressed F5 to refresh and the teacher told the kid off for trying to get me in trouble, he looked so confused when everything was back to normal, also my friend once rearranged the keys to spell swear words, no one noticed for weeks tbh."
The Tortoise
"By giving LOGO's turtle random high numbers before leaving the computer class, so the little fella would go bananas and scribble at speed of light until it covered all the screen. Probably that could be stopped by just pressing a key but it used to drive the teacher insane, and hearing him yelling and cursing was the best."
- V02D
Shut it Down!
"I shutdown all the computers in the lab from my computer, including the teachers. Most in the class knew that I had done it but they didn't mention it."
- Charn22
"In the early days of computing, when they became small enough for one to be shared by multiple users on a college campus, it became sport to crash the whole system. The admins opened the machine and physically altered the machine (which was the way back then) to include a new "crash" command, which took all the sport out of it."
Death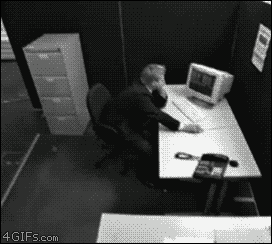 robot computer GIF
Giphy
"I hid the taskbar, the icons and disabled a lot of basic settings. Then I put the blue screen of death as the wallpaper."
All it takes is a couple of innocent clicks and the next the you know... chaos. What a way to get through the day. Kids can be so devious. LOL.
Want to "know" more? Never miss another big, odd, funny, or heartbreaking moment again. Sign up for the Knowable newsletter here.

Keep reading...
Show less