"The road to Hell is paved with good intentions."
An aged old proverb reflecting on when people perform what they think are well-meaning, helpful acts, but in reality, only worsen a bad situation.
A day seldom goes by when people won't notice an example of this, either on the news, in the book they're reading, or simply walking down the street.
This could be anything from someone making promises to help out, but never delivering on them, to saving money for a less expensive cleaner, which turns out to radiate toxic fumes, resulting in the building being closed for an indefinite length of time.
Ideas which might seem good in theory, but are impractical, illogical, or even harmful, in practice.
Redditor WorldsBiggestNarcist was curious to hear some of the best examples of this age old proverb, leading them to ask:
"The road to hell is paved with good intentions," what is a real life example of this?"
Controlling Erosion By Causing Erosion...

"The introduction of Kudzu for erosion control."
"It has become invasive and girdles and kills plant life above ground without establishing proper roots, therefore causing soil erosion."- Aldous_Hoaxley
When Honesty Is NOT The Best Policy...
"Once upon a time, I found a wallet on the beach."
"Having lost my own more than once, and not having it returned to me, I am aware that it is a stressful life event."
"So, my first thought was how to return it quickly."
"Looking through the contents, the owner was from out of state and there was no contact information other than the drivers license."
"Aside from that, only a few credit cards and some cash."
"Not knowing how long ago the owner had left, I thought let's just sit here for a while and maybe he will return looking for it since it is the first thing I would do."
"After a couple hours of fun and sun we needed to move on."
"My next best idea was to turn it into the local police station which we found easily enough just down the street."
"What I thought would be a quick in and out turned into a full on interrogation session during which I was, at one point, accused of theft/robbery."
"It was a bizarre experience, to say the least, which wasted an hour of our day."- notawhingymillenial
Think Carefully About Where You Donate...

"The Unexpected Consequences of your donations."
"TOMS Shoes, a company that pledged to donate a pair of shoes to a child in need for every pair purchased."
"Turns out that the company's donations disrupted local shoe markets in developing countries, putting local shoe makers out of business and creating a dependency on foreign donations."
"Additionally, the shoes donated by TOMS were not always appropriate for the local climate or culture and were not always of the same quality as the shoes being sold."
"Reportedly, they have ended up in landfills."- EditorNo2545
Not Helping Anyone If You Can't Adequately Care For THem
"Trying to rescue too many cats."- Tackybabe
When One Crisis Leads To Another
"Haiti did not have cholera."
"A disastrous earthquake hit Haiti in 2010, after the earthquake humanitarian forces from the UN arrived to help, and the Nepalese contingent reintroduced Cholera to Haiti."
"This epidemic has since infected approximately 850,000 people and killed over 10,000."- scootarded
It's The Only Way They'll Learn How To Solve Them
"Sheltering your kid from every possible problem."- Easywood
"Those parents who solve all their kids issues and don't make them 'stress' about consequences of their own actions."
"Their kids just turn into inept and entitled adults who still act 15 for decades and not only have a harder life for themselves but make life miserable for everyone around them too."
"Yes it's bad to go too far the other way, raising a child is a balancing act."
"I get that, but ignoring a child isn't usually from good intentions while spoiling them often is and that was the prompt."
"If this sounds like it happened to you, I promise you that you can get yourself out of the cycle."
"It sucks and it hurts and it's unpleasant, but you can do it if you want to."
"Get ready to fail, and then keep trying anyway."
"Persistence will be a new skill, and you will be bad at it."
"And that's okay."
"You didn't do this to yourself, you don't need to feel shame."
"Digging yourself out however is something you'll be doing yourself, and you can take pride in every step you make it the right direction."- EisConfused
When Some People Just Can't Be Helped

"My neighbor who is supposedly getting evicted soon."
"Basically she saw young drug addicts (30 year olds) as people she could change for the better."
"She'd find them somewhere and bring them home."
"Evidently the idea was that she could show them a warm apartment and good food and they would realize the error of their ways and change for the better."
"That or a safe place to do their drugs."
"We had a door code so they could come in and knock on her door until she answered."
"It was a constant stream of strange people going in and out of her room all night long."
"I figured it wasn't my problem, people can do what they want if they aren't hurting anyone else."
"But then three of the men decided to take advantage of her because it's not like she could physically kick them out herself, and she wouldn't call the police."
"These are people who don't want to change, they like their lifestyle and she gave them an upgrade."
"We are pretty sure they are doing meth in there."
"They come back at 1:30 am and either snort something or smoke something that from the hallway smells like cat pee or paint thinner."
"Then they scream bloody murder, throw things, and have domestics until 11 am, like clockwork."
"Police can't actively go into the room and even people on the top floor are calling them."
"Landlord and management is doing his best to get them out but that's a lengthy process."
"They disabled the door code but they are still getting in."
"Even the girl has been taken to the hospital for overdosing a few times."
"Anything not nailed down in the gym and lobby are getting trashed and stolen."
"Lobby bathroom is trashed constantly."
"Cars in the parking lot are being broken into and catalytic converters are being stolen."
"These men stalk around the parking lot watching people."
"We do have visitor rules, which are being broken."
"It's going to get worse before it gets better."
"My goodwill is gone, we want her out."- RotaryMicrotome
Always Do Your Research
"The introduction of non-native species as a means of solving an environmental problem."- Addwon
Not All Issues Can Be Solved Surgically

"Lobotomy."
"Surgery to fix the mentally unwell."
"It sounds so good: no more reliance on medication, you're good from now on."
"But it didn't work."
"The outcomes were awful and it was frequently done without any sort of consent."
"It all could have been shut down fairly quickly if people were honest about what was happening, but careers and money was at stake."
"So many unnecessarily suffered."- raftsa
Ironic How Low The Success Rate Was

"Since the abysmal performance of American schools has been in the news recently, 'No Child Left Behind' and it's replacement 'Every Student Succeeds Act'."
"America has never had really good public education, but it used to be serviceable.'
"NCLB came in to try and create some milestones and accountability."
"Instead it made the problem worse.'
'ECSS came in and tried to address its problems, but changed the stuff that wasn't the problem and left the bad parts unscathed."
"Taken all together 57% of high school GRADUATES can't read at a 7th grade reading level and over a quarter are functionally illiterate."- Twokindsofpeople
We all want to help others, and make the world a better place.
But before we jump into action, it is important to stop and reflect who exactly we would be helping.
If anyone or anything at all.
Parents -- especially dads -- are always nervous when their daughter begins to date. Caught up in the intensity and giddiness of romance, it's not always obvious to the ones who are dating that they are not compatible... or that they were with someone who is trouble.
That's where the parents come in.
The classic question is some variation is "what are your intentions with my daughter" and the answers are very telling.
Luckily, Redditors know exactly what to say to this question.
It might not do wonders for people's reps with their partners' dads, but at least it will provide some much-needed hilarity.
It all started when Redditor TheSecondButter asked:
"What's the best response to "what are your intentions with my daughter?"
Necessity, Not Romance
"If things go well I intend to ask for your daughters hand."
"Because I'm tired of using mine."
– Random_Guy_47
"I'm assembling some Ikea at home and just really need a second set of hands."
– Copytechguy
"Extra points for bringing the manual to show you need two sets of hands."
– OfUnknownOrigin
It's Not About Her
"I'm only dating her to gain access to you."
– Unsolicited_Spiders
"Bonus points if you get them a case of beers"
– beanstastebad
"I actually had a friend that used to play Warhammer with his girlfriend's dad...."
"When they broke up he continued to come round every week to play Warhammer with her dad"
– sfxpaladin
"Stacy's mom has got it going on."
– JBlooey
Life Of Crime
""I need a getaway driver, sir.""
– inksmudgedhands
"I'm trying to assemble a team of crime fighters and I believe she has a certain set of skill that make people like her a nightmare to people like you."
– RedDingo777
""Between you and me, Sir... we're gonna steal the Declaration of Independence.""
– TheBlueSerene
Hidden Meaning
"I'll have her in bed by 11pm, sir."
– ForcyBo
"... and home by 1."
– Parsel_Tongue
""who's bed?""
"That's the fun part."
– revs201
Winners
"To see if I can make her as happy as she makes me"
– thatguywiththeposts
""Sir, with any luck at all. Avoid making a total as**of myself and hopefully have a nice time"
– ShortAndSad4381
Struck Speechless
"Intentions? None, I just wanted to hang out. Why do you ask?"
"I just said something very similar once and her father had no idea what to say."
"Those questions are stupid."
– RacistBlackDigger
""That's my question too! She dragged me here!""
– HelveticanCheese
The Benefits
"I always hear that question and think of it like "why do you want to work here.""
– LillyLing10
"The benefits."
"Work: health insurance, sick pay"
"Daughter: friends with benefits"
– NicNoletree
Now There Are Some Twists!
"To get what she ordered, sir; this is a Wendy's."
– M3mph
"Incorrect. Best response is "Daughter? I'm here to pick up your son.""
– Busy_Confection_7260
Turn It Around
""What are your daughter's intentions with me?""
– AbreakaTech001
""Well sir, what were your intentions with her mother?""
"I have...actually used this one...it went over well, as you can tell, by the fact im actually alive."
– lowexpectationsguy
I'm Not Violent, I Swear!
"So, maybe not on topic but; I started dating this girl in college. One night we were at the club dancing, it got crazy and I accidentally hit her in the eye with my elbow. Big shiner. That week I met her dad and had to explain I hit her in the eye, accidentally… wow, was that uncomfortable"
– JonSmith12345
Ouch! That story probably hurts more than the eye!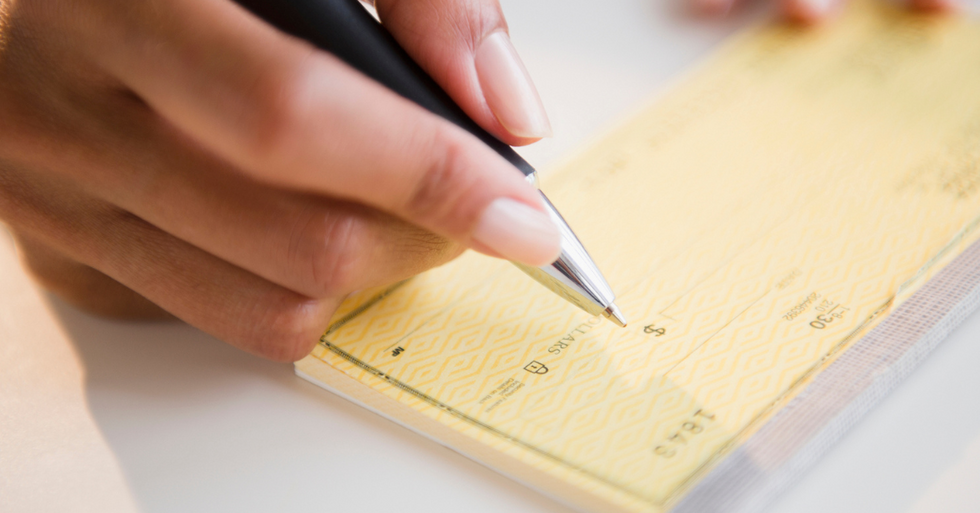 Intentions are important. Whether we're talking about the words you say, the acts you do or the places you go, the intention behind those efforts can make all the difference. So, what do you do when someone does something wrong, but they had the best intention in the world? That was the issue facing Redditor […]
More
Sometimes lies are all we have.
And that's ok. It takes a lot to keep going in life and to keep a smile on in this day and age is nearly impossible.
So little fib here, a tiny non-truth there... if it helps you through the day, use it.
As long as nobody is hurt and you're not in an extreme state of denial... lie away!
Redditorhidude100wanted to discuss the fibs that keep getting us through the day. They asked:
"What's the most useful lie we tell ourselves?"
I tell myself I believe I can do it. Whatever it is. When in actuality if I listen to myself too long, I'll never do anything.
Do Right!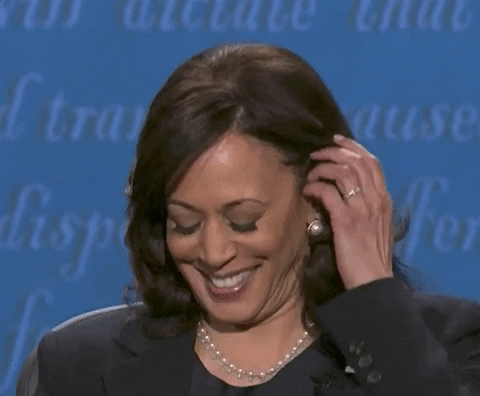 Kamala Harris Waiting GIF by Election 2020
Giphy
"I'm doing the right thing. Everyone else is doing the wrong thing." ~ echo6golf
Just Drive
"While in traffic, nobody except you know what the hell they are doing." ~ sjookvest
"With that being said, I think some (a lot?) of traffic could be reduced if people simply drove better. Not over breaking or taking so long to accelerate after breaking (causes accordion effect). Never blocking the box. Learning how to merge properly and then understanding that the safest speed to travel is close to the speed everyone else is going. Just generally paying attention. All of which I do, and nobody else does!" ~ AmigoDelDiabla
Karma
"They'll get theirs in the end." ~ jxj24
"I think this is it. This is the biggest one. Injustice is inevitable. I don't logically believe people who have wronged me will be punished, but I have told myself many times "their time will come" which, nah, in a random, chaotic universe, some times it does, some times it never happens. Meanwhile horrible, HORRIBLE things happen to people who simply do not deserve it." ~ AXELROM
One Day
"It'll all work out one day." ~ BlockThot
"I always say 'you'll get through this as well' and well time does manage to work out a lot of things. These kinds of lies are pretty essential to keep you going. I'd prolly be dead by now if my mind just went 'nope, nothing will work out now.'" ~ PM_ME_YOUR___ISSUES
Another Day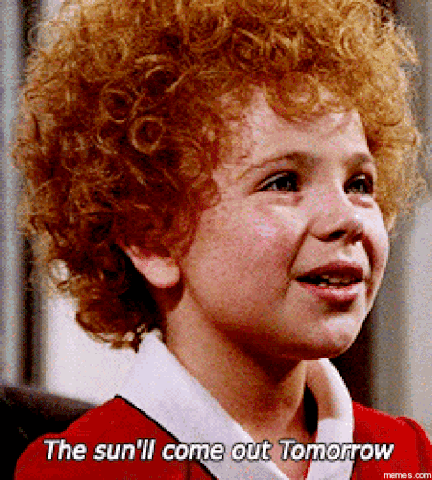 tomorrow GIF
Giphy
"I'll do it/start tomorrow." ~ nap9283
"Hard work often pays off over time, but laziness 100% pays off right freaking now!" ~ twopacktuesday
Ah the promise of tomorrow. A whole new beginning, or just a tragic repeat. We'll have to see.
Anything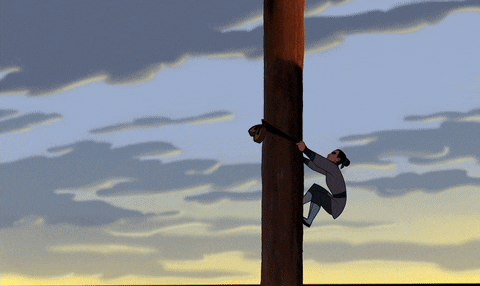 You Got This Woman GIF by Disney Princess
Giphy
"'You can do anything you set your mind to.' Literally false, but determination can get you an awfully long way." ~ DrRob
COVID
"This is the last covid wave." ~ PassengerWest8873
"It's frustrating. My wife and I are both fully vaxxed and caught it back right before Thanksgiving. Neither of us had boosters yet but our state hadn't opened up boosters to everyone yet (they did while we had Covid). My sense of smell is still completely gone. Her Covid wasn't near as bad as mine. I wore my mask, I got my shots, and it still got through to us. It's mutated so much that I fear vaccines are never going to be more than an annual shot for this." ~ MyAltUsernameIsCool
Safety
"A gun is ALWAYS loaded. I just watched Wind River where the Hawkeye actor drills this point home to his son who is carrying the rifle down the stairs with the barrel pointed in all directions." ~ hidude100
"A lot of people think Americans are pretty irresponsible with guns - sure, some are, but when you live around guns a lot (e.g. in the country), this is a phrase that pretty much everyone knows." ~ bdbr
These Low Effort Jobs Have Surprisingly High Salaries | George Takei's Oh Myyy
Have you ever worked one of those jobs that paid you to kinda sit there? If you have, you know the joy that comes with watching the entirety of Breaking Bad ...
We Understand
"It's interesting how a lot of the answers are similar, we are all very much the same." ~ Key-Knee-7153
"Right. Apparently the main one is that we tell ourselves everything will be okay which I'm guessing helps us keep going. Makes sense even though I don't know if I would have guessed that would be the winner." ~ hidude100
Looking Forward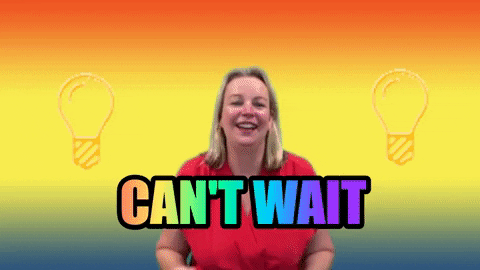 Giphy
"Next year I'll be way ahead of where I am now." ~ server_busy
Death Becomes ME
"Ignoring our own mortality (we'll die sooner then we think 🤔 or at least feel)." ~ Pseudonym669669
"Idk, I've been thinking a lot about that, and confronting my own mortality this past year. I feel like it's been helpful, as I'm reallizing what matters and what doesn't, what I care about and what I don't, and how little time I have to experience the things I want." ~ user deleted
Pre-ordained...
"That we have free will. I can't explain it as well as YouTube videos on the subject can. Basically from what I remember let's say you want to pick up your toothbrush and brush your teeth, before you realize you are reaching for and picking up your toothbrush the motion has already been started by your brain." ~ secretcomet
I AM!
"USEFUL? Gotta be the belief that we are intelligent, well reasoned individuals who are either aware of (or have no) bias. Lets you instantly discredit anything you disagree with, because if it WAS correct, you would already be believing it." ~ DonQuixoteDesciple
the path...
"We tend to tell ourselves that we figure what is life all about but in reality we don't. Knowingness of the life path we take doesn't mean we are set to bound for the course we have but little did we know that there many pitstops through out the destination and it's up to you how will you face that dilemma." ~ HyperscionUltra
Stick around. Watch...
"Death is bad. From what I've heard, it's pretty peaceful. And once it's over it's over. Nothing to worry about once you're dead. Of course by telling ourselves death is bad, we stay alive. By convincing ourselves death is bad, then when life seems pretty bad we still (usually) don't die. Life is a good thing, and that's honest. But death isn't bad either. And life can be hard."
"Since that lie tips the scales in favor of living when life sucks, you stay alive. Therefore it is the most useful lie. IMPORTANT ADDITION: I am not advocating for death, self inflicted or otherwise. I mean it when I say life is good. Even when life sucks, it will usually eventually get better. Stick around. Watch. Find at least one reason to keep living. Believe the lie if you need to." ~ Mentally_Ill_Goblin
breakthrough...
"Everything will be okay.'"
"No it wont. It will spiral down, breakthrough the fence of self-confidence and fall into the pit of despair before crashing into the barrier or existential dread. The only reason we say this is to calm ourselves even when the odds are not in our favor." ~ Umbraldisappointment
Take the pictures.
"'There will still be time.' Don't put it off. Say the important things. Take the pictures. Listen to the people you love and cherish even the dull moments." ~ NoDisplay1842
it's just us...
"What we do frequently matters to no one but us. But sometimes it does, and you just never know. So it's likely better to live as everything you did was impactful, even if you somehow know it isn't." ~ tristero200
Poisons...
"That spice is poison. Your tongue thinks it's a harmful like pain and causes this burning sensation. It's useful in that it triggers those methods to try and calm them down, like more saliva, watering eyes, snot. All that. Granted, it never really works that well but it's still useful." ~ Disastrous-Trainer-5
It's always better next year. Let's focus on this year. And let's try to be bit more honest.
Want to "know" more?
Sign up for the Knowable newsletter here.

Never miss another big, odd, funny or heartbreaking moment again.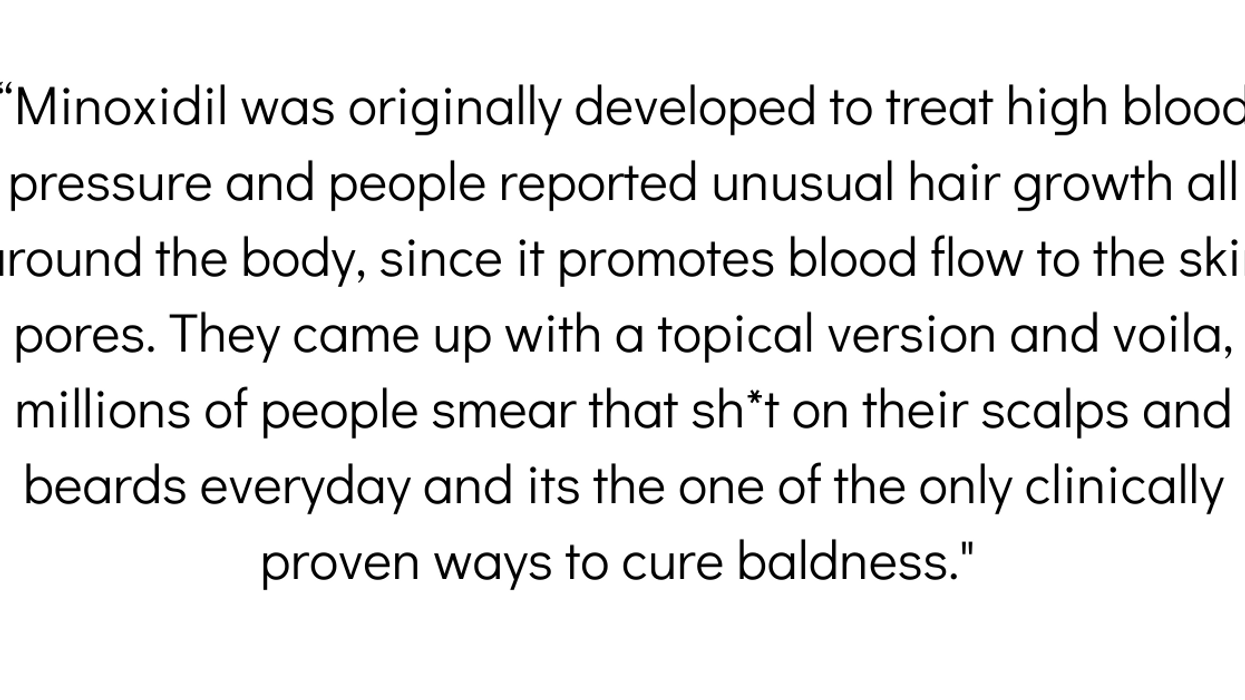 Many common household things we use every day had completely different original purposes. Whether it's the same glue in your junk drawer that was originally designed to close wounds in times of war, duct tape that is used to fix anything but, or play-doh which is a popular child's toy but was made to clean wallpaper there is an interesting history to a lot of things if we take the time to learn.
Redditor EpicEllis2004 wanted to hear more about the original intentions behind commonly used products.
"What products main purpose is ignored?"

Being the endless resource of random information that it is, the internet filled their demand.