When looking at a resume, it's easy to understand how prospective employers will assume someone is very intelligent based on their education and past experience.
But one shouldn't only assume someone's intelligence based on what they read.
More often than not, one can tell rather quickly that someone possesses above-average intelligence, based on how they speak, how they behave, or other telling details.
Redditor PadWanKenobi was curious to hear what people felt were the tell tale signs they were in the company of a possible genius, leading them to ask:
"What's a sign of extremely high intelligence?"
Instant adapability

"Ability to intuitively and quickly understand complex systems and how lots of parts relate in a coherent whole."
"Like I work with some people who just keep tons of concepts in their head and easily integrate new information into their understanding of those concepts."
"They immediately know what questions they should be asking to better understand."
"And these are things they're currently working on, not like things they spent time studying in school over years."
"They just have a very strong ability to synthesize new information into their understanding."
"I sit in meetings distracted and confused having forgotten what we talked about in the previous meetings, and these folks just consistently have a solid handle on everything."- Ok-Control-787
Innate Problem Solvers
"They know when not to solve a problem."
"This took me a while to understand but the smartest people I know do this."
"It could be a really simple thing like ignoring emails from people asking for help."
"The supervisor or boss might have a quick and easy solution for the situation but instead of just handing it to the person that asked they let them figure it out on their own."
"They know who they can do this with and when to do it."
"If they did that with all of their underlings it would just create a mess."
"Another example that I can think of is planned chaos."
"Some people can predict exactly where things will go wrong and they could fix it before it creates a problem."
"They don't because nobody ever notices what's going on in the background when things are working perfectly."
"Once things fails then everybody notices and if you are the one person that fixed it you become the hero."
"They can also use then chaos to reach a goal they couldn't get before if things were working correctly."
"There's many examples of this in every day life that I didn't see before until I realized what was happening."- atapes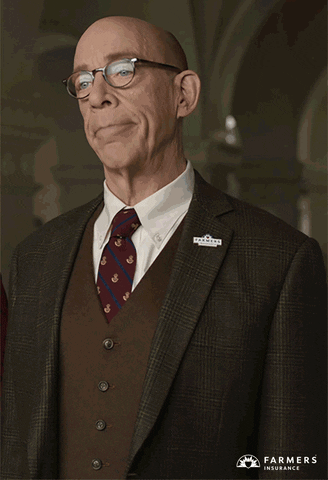 Giphy
You know what they say about people with small hands
"If your hand is smaller than your face."- FallofTheKnight
The all knowing glow.
"When someone asks you a question and you push your glasses up while light comes out of it and covers your eyes for some reason."- JonEregor
Those giveaway behavioral quirks
"Wearing glasses and saying things like 'ah yes', and 'I see' while you pensively rub your chin."- iuytrefdgh436yujhe2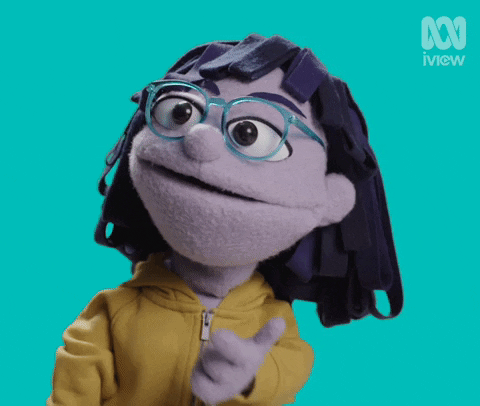 Thinking Reaction GIF by ABC TV + IVIEW
Giphy
Encouraging others
"When they explain something they make the people around them feel smarter, not dumber."- redkat85
Being one step ahead.
"The capacity to understand complex things, see patterns where regular people don't."- Ostepop234
"They have this tendency to make you go 'Ohhh, why didn't I think of that?' when listening to them talk."- did_it_forthelulz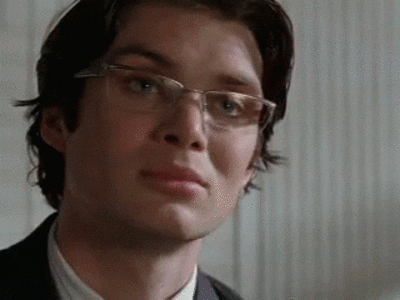 Why Didnt I Think Of That Cillian Murphy GIF
Giphy
An endless love of learning
"A passion for knowledge and expanding understanding of complex concepts."
"The plumber can be just as insightful as the scholar."- KatatoniK94
Of course, one shouldn't always be fooled by what they see.
As many people are masters at appearing much smarter than they are.
In fact, one important sign of super intelligence is being able to separate those who appear smart, from those who actually are.

Keep reading...
Show less
One should never be fooled by a first impression.
Certain people might behave in a way that is less than indicative of what they are actually like, and might prove to be far more impressive, or much less friendly, once you get to know them a little better.
However, sometimes people will behave in a certain way which leaves one unable to avoid making assumptions about people.
Namely, their intelligence.
Redditor sparklingshanaya was curious to hear what behavioral traits the Reddit community took as a sign of possessing a considerable lack of intelligence, leading them to ask:
"What are some behaviors that scream unintelligence?"
An unwillingness to learn
"I feel like the classic example is being unable to change your opinion or idea when you are presented with new information."
"You don't have to set everything you believe in stone."- Rusty_of_Shackleford
"I think a key thing that separates the intelligent from the less intelligent is curiosity and how far you actually go to learn."- TuxedoWolf07
When even they don't know what they're talking about.
"Maybe not unintelligence but ignorance."
"People getting angry when I ask them to explain what they just meant as I want to understand them and not misunderstand."- smokinstuff·
"Getting angry when someone ask them to explain their point."- SuvenPan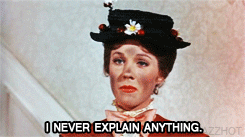 Working Julie Andrews GIF
Giphy
It's never attractive to gloat

"Obsessively telling everybody how intelligent you are."- terribleUsername18
It's ok to admit defeat every now and then...

"Playing 'last word' in an argument you've lost."- LennonMcCartney65
"Being defensive when corrected instead of just accepting it."- Marthstewart123
"Claiming they are always right but not being able to argument why or have a serious debate about it."- GReatChinook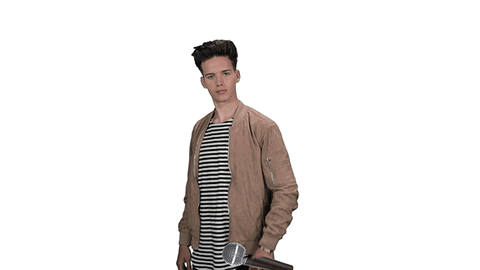 Drop The Mic GIF by In Real Life
Giphy
Are you sure about that?
"Constantly saying 'facts' that are extremely false."
"Gets on my nerves."- Sharkifish
Read the instructions!!!
"I just started driving for UberXL."
"The amount of people who think they can fit 8 people with all their luggage into a midsize SUV is astonishing."
"You can see which car comes to pick you up and it says fits 5 people."
"If you have a piece of luggage each then it's more like 3 people."
"I had one group sit there and stare me down like they didn't understand."
"I swear some people just have a mental limit for figuring things out and they all find each other and never get anywhere."- predict_irrational
One should always reserve judgment, as one never knows for sure what lurks beneath the surface.
Even if more often and not, you are left with little to nothing which encourages you to see what's there.
Keep reading...
Show less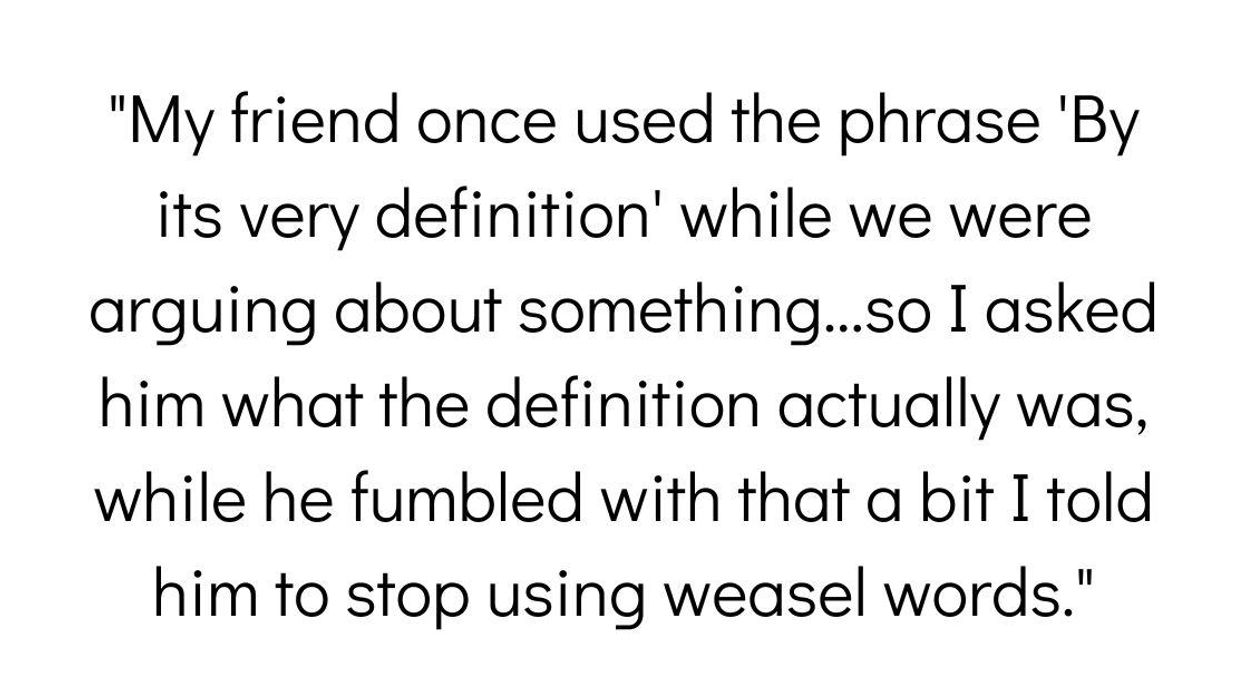 Not everyone is capable of mastering the art of conversation.
It takes skill to perpetuate a lively discussion while also being a respectful listener.
Some people are naturals at this.
Others, however, make up for their self-aware verbal shortcomings by overcompensating. Unfortunately, the ruse ends up exposing their insecurity, much to the delight of their amused audience.
Curious to hear examples of this, Redditor TheArchitect_7 asked:

"What's a thing dumb people say that makes them think they sound smart?"
Some people just want reactions more than a back-and-forth interaction.
Attention-Seeker
"'You wouldn't understand.' Yeah, that's why I asked you for an explanation."
– Appropriate_Donkey18

Fancy Words
"I sometimes use big words that I don't really understand to make myself sound more ambidextrous."
– Alone_Ad1278

Looking At The Score
"The more someone emphasizes their IQ, the less smart I think they actually are."
– rmshilpi

Hackneyed Sayings
"Everything happens for a reason, nothing is actually 'free' as someone has to pay for it, both parties are the same, you may have book smarts, but I have street smarts, common sense isn't so common anymore, but that's how we've always done it!"
"An addition to the previous: 'We will send 40 billion to Ukraine, but we won't spend 40 billion to secure our schools!'"
– humorous_anecdote

Things can get wacky when dealing with someone who is cantankerous.
Futile Argument
"Something along the lines of 'You can't prove it didn't happen.'"
"A guy at work tried to pull this one on me. He believed one of those Animal Planet mockumentaries about a giant killer shark was real. When I told him it was all fiction and that there was no real proof of this kind of stuff, he tried to argue back about while he couldn't prove it, I couldn't disprove it either."
"There's a saying about getting into an argument with a stupid person. This was my real world experience with it."
– WongoKnight

Status
"Do you know who I am?"
– FoxFourTwo
The Equivalent Of Winning
"Thinking that getting a reaction out of someone is the same thing as winning an argument."
– bcopes158

Please Define
"My friend once used the phrase 'By its very definition' while we were arguing about something...so I asked him what the definition actually was, while he fumbled with that a bit I told him to stop using weasel words."
– groovyinutah

No Kidding
"'it all depends on how you look at it.' yeah thats f'king obvious."
– psychpopnprogncore

We all love a good malaprop.
Or Intents
"For all intensive purposes"
– p38-lightning
It's Moot, Really
"Mute point"
"Cracks me up every time."
– Ed_The_Bloody

Sometimes, editing yourself a bit in discourse with those who are intellectually out of your league is better than trying to keep up with them in an attempt to win their favor by articulating something you know nothing about.
I would explain better, but you wouldn't understand. ​
Want to "know" more?
Sign up for the Knowable newsletter here.

Never miss another big, odd, funny or heartbreaking moment again.
Keep reading...
Show less
I love knowledge.
And I've always been envious of those that have it in spades.
I can't watch Jeopardy because it makes me sad.
Yet I love learning about all of the facts.
I've been told that power, much like ultimate wealth, apparently comes with a cost.
Make me believe it...
Redditor GoodDepth wanted to discuss the more somber life details about intelligence. They asked:
"What is the sad truth about smart people?"
I want an IQ of 180. But all the studying in the world won't get me there. Sadly... tell me about being brilliant!
Lost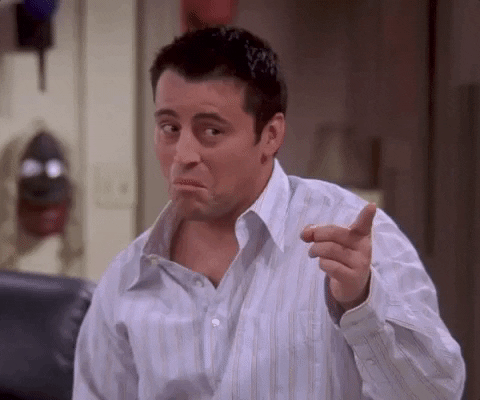 The One Where Estelle Dies Episode 15 GIF by Friends
Giphy
"Intelligence is like four-wheel drive. It just lets you get lost in more remote places.' — Garrison Keillor"
No-Faithlessness5311
Mastery
"The smarter you get, the more you realise you don't know."
Crafty-Ambassador779
"I've noticed there's something weird with this, though. If someone hits a certain level of mastery in one area, they seem to think they can easily be an expert in all areas."
"As an example I used to be a professional carpenter that did work on mostly high end builds. The amount of Doctors and Engineers that were suddenly master plumbers, finish carpenters and electricians and 'knew' more than me after a few days of research was infuriating."
TheIowan
"facts and logic"
"They have no effect on dumb people's opinions."
theboomboy
"Persuasion (like teaching) is definitely a separate skill from intelligence. You can throw around 'facts and logic' all you want, but humans aren't robots. And what you/they consider factual and logical, may not be so."
ncnotebook
"I've found that people don't like to be persuaded by logic and facts if they don't have any logical facts to back their stance to begin with. They much rather go off hysteria and what they believe rather than what reasoning led them to that belief."
Vaxtin
Crushing
"Our school system (Australia) isn't built to deal with them. It crushes bright kids down to everyone else's level. The usual solution is just to give them extra work to do on top of the assigned work, when they finish that too fast. But to a kid, that's a punishment. In this way achieving beyond a certain accepted parameter is quietly discouraged."
theexteriorposterior
fools and fanatics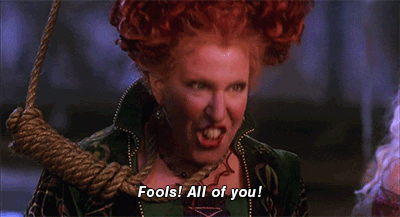 hocus pocus halloween GIF
Giphy
"They are full of doubt compared to people who are not smart."
F**k-Reddit-Mods69
"The whole problem with the world is that fools and fanatics are always so certain of themselves, and wiser people so full of doubts. -B. Russell"
Paddlesons
So brains don't automatically equal brilliance and happiness... Who knew?
I Know what I Know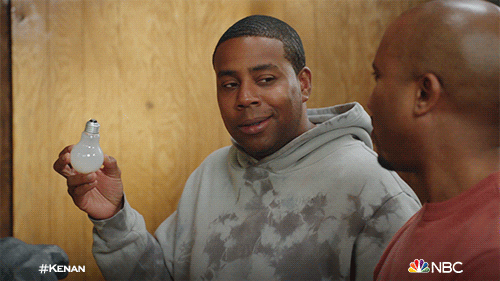 Think Season 2 GIF by NBC
Giphy
"Being smart enough to know you're right while dealing with people too stupid to know they're wrong is soul crushing."
Stryker2279
"smartness"
"There's different levels of 'smartness' and different smart people go about life in different ways. But, I think universally young prodigies are typically isolated. They are at a level far above children their age, but are far younger than the people that match intellectually with (lacking life experience). Either way, a young prodigy can't connect with either group."
Firamaster
Potential
"They don't always find ways of living up to their potential."
Immediate_Aioli342
"To add to this, they're often told they should live up to their potential simply because it exists. The number of times myself and some of my current MSC colleagues have been told we are wasting our potential by not being physicians is soul crushing."
"And demeaning because it implies that pursuing anything other than the hardest, highest paid disciplines is a waste of you, regardless of what makes you happy. Truly sad to see smart people in careers or lives they hate because they did what other people told them they should do."
TinyBabyAlli
I should probably go back to therapy...
"Expectations. Never learning to study until it is too late. Being forced to learn outside of your age related interests. Being terrified of failure. Not being able to balance ambition and said fear of failure. Once again, expectations. My mother put so much pressure on me at such a young age I couldn't handle it. I have done well for myself as an adult, but will never be able to live up to those expectations set by her and others. I should probably go back to therapy."
Putty119
Levels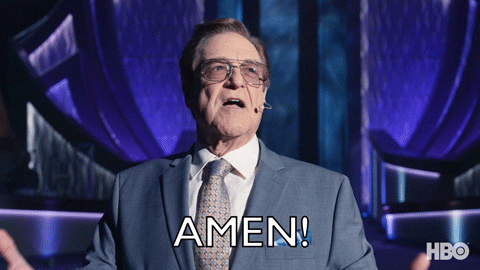 Praising John Goodman GIF by The Righteous Gemstones
Giphy
"There are different types of intelligence. Being good at physics doesn't mean that you should manage people."
oliverismyspiritdog
Well I'm glad to only have average level intelligence. Who needs the stress.
Want to "know" more?
Sign up for the Knowable newsletter here.
Never miss another big, odd, funny or heartbreaking moment again.

Keep reading...
Show less
In movies and TV, a character who is portrayed as highly intellectual has visible signifiers.

A smart character can be found in the library, immersed in tons of reading. They may wear spectacles. They may be characterized as socially awkward because they're usually withdrawn from society.
In real life, however, a person with a high IQ is not as easily identified by common Hollywood stereotypes of smart people.
To explore the notion that a person can't easily be pegged as a brain, Redditor Gisgiii asked:
"What is a subtle sign that someone is really intelligent?"
The minds of really smart individuals never stop working.
Resourcefulness
"They draw wisdom from multiple sources. Wait but that might be more wise than intelligent... But I guess those two tend to be seen together a lot."
– Puzzlehead-Engineer

Inquisitive Minds
"They are curious about everything."
"To be intelligent you need to be knowledgeable and you cant be knowledgeable if you are never curious."
– soup54461

The way highly intelligent people interact with others is slightly different.
Social Adaptability
"They can switch up the way they talk to match the person they're talking to without sounding condescending. They listen to how others learn and explain it in that person's language of understanding."
– Wynonna99

Talking On Level Ground
"Talking to people as if they're intelligent at their level and without being condescending or even letting on that it's lower than their level."
"I used to work with a doctor - Tom Howard - and the day I realized he was a genius was the time he guessed every single condition a patient of mine had based on minute piece of information about him."
– Yoodei_Mon
The Humble Professor
"No joke. The smartest professor I had in engineering school was also the most humble. She was an astounding human being. By week 2, she knew everyone's names by heart in the intro engineering course. In College. With like 180 students. Later, in upper division classes, people would occasionally ask some really stupid questions."
"Like, it happens... you get so deep into some fluid mechanics derivation or something you forget something really basic. People would ask a question like this and everyone would be thinking like; 'Wow, how did you even make it this far?' but then... it's like she would spot the flaw in their understanding so perfectly, and then respond with such clarity and wisdom that the person asking the question would look less stupid and the whole class would be enlightened."
"And here's the thing... I pride myself on being really good at that exact skill. I tutored a lot of people. I was easily one of the brightest amongst my peers. But that woman was on another level. It was mind-blowing."
"And it wasn't just her intelligence, but her organizational skills, discipline, consistency.... And yet... she was so humble. She was quiet and physically quite small. But she just exuded competence and immediately commanded every room she walked into. I've never seen anything quite like it."
– EngineeringNeverEnds

A Positive Effect
"When they explain something they make you feel intelligent."
– gwoshmi

When In Doubt
"They know when their knowledge ends and say something to the extent of 'I don't know and anything else i say on this topic is ignorant speculation.'"
–blutoboy
Some with impressive IQs may deal with questions in the following ways.
Reaction To Delayed Responses
"'You really think about everything don't you?' - a doctor, to me, after he asked me a question and I took longer than 2 seconds to answer it."
"No, I just pull something out of my @ss every time and those extra seconds you waited for me to answer were purely to irritate you for my own enjoyment."
– Imakegoatnoises

The Really Good Questions
"They can ask really good questions."
"Edit: to anyone not understanding what mean, I'm talking about people who ask 'really good questions,' not just any questions, really good ones. I don't know how one would achieve this skill(I know I haven't)."

– milkmanbran
Taking Pause
"They spend time thinking before asking a question."
– ParkMan73
"Some of the smartest people don't comment at all."
– metric-poet

I agree with many of the comments saying a really intelligent person knows how to cater the conversation towards another person's level of understanding.
They do have the impressive skill to convey something in a way that can easily be understood. Some of the most venerated professors at my university were like this, and their classes were always the hardest to get in to.
Want to "know" more?
Sign up for the Knowable newsletter here.

Never miss another big, odd, funny or heartbreaking moment again.
Keep reading...
Show less