Insults come in many forms, most of them involving swear words or similar affronts. However, there is something to be said for a truly cutting remark made without the use of such language.

Some favorites are always old Victorian slang and insults. They just hit different. Something about telling an a-hole "you sir are an unlicked cub and your wife a sausage wallet" is just more satisfying. Although we do not recommend going around insulting people, the list of swear-free insults below will certainly get a chuckle.
Redditor Beadiest_Cape wanted to hear the best cuss free insults out there and asked:
"What's the best insult you've heard without swearing?"
Professor burn…
"After getting a compliment on his assignment, A buddy of mine leaned back in his chair and told our college professor, 'I'm not as dumb as I look.' To which he leaned forward on his podium and said, 'You couldnt be.'" dusty_boots
"…and may God have mercy on your soul."
​"One of the best is from Billy Madison, 'What you've just said is one of the most insanely idiotic things I have ever heard. At no point in your rambling, incoherent response were you even close to anything that could be considered a rational thought. Everyone in this room is now dumber for having listened to it. I award you no points, and may God have mercy on your soul.'" maswriter
You should apologize…
"You're not the dumbest person in the world, but you'd better hope they don't die." WhatThatBoiDoin
"Whenever this question is posted, my favorite is usually along the lines of: 'There's a tree somewhere in the Amazon jungle with sole purpose of producing oxygen you breathe. You should go find that tree and apologize." all_worth
How low can they go?
"The bar was on the ground and you grabbed a shovel" BlckAlchmst
"That reminds me of one comment i read saying: 'the bar was so low it was practically a tripping hazard in hell, yet here you are dancing limbo with the devil'." give_it_a_vodkashot
Series 2 Limbo GIF by BBC Three
Giphy
"Having been born an infant, and realizing he quite liked it, he decided to stay one forever." overt-wan-kenobert
"From Casablanca: 'You probably think pretty poorly of me don't you?'"
"'I would if I gave you any thought'" koiven
These teachers got clap backs for days…
"I had a teacher tell some kid 'Nothing you have to say is of any consequence...to anyone.' He was an odd teacher who kinda talked like that, but it was his version of savage. The room lost its sh*t in unison." glib_battling
"I had a guy sit behind me in English class let out of fart that reverberated off the wooden seat. The whole class heard it. The teacher said 'that's the most intelligent thing you've said all year'. Priceless" melbers22
The Best 'Actually, You're Speaking To The Boss' Experience | George Takei's Oh Myyy
Bob Dylan…
​"Bob Dylan: One day, I wish you'd be in my shoes, so you could know... what a drag it is to see you." WhatDaufuskie
"I was at a karaoke 50th the other night and this one caught my eye. Thankfully I wasn't drunk enough to sing it. But I love this song for its sick burn. Poor old Edie. Bob really gave it to her that time." crankenfranken
Down the Monty Python rabbit hole…
"Your mother was a hamster, and your father smelt... of elderberries!" UpTwoDownOne
"Elderberries were the cheap replacement for grapes in making wine. That is basically 'your father is a drunk and can't afford the good stuff'." ukezi
"And hamsters have sex all the time with no regard for monogamy." draconum_ggg
"So, 'Your mother is being cheated on but is also a w*ore and you father is a drunk who is also broke'." EmpanadaDeMayonesa2
Firefly insults…
​"'My days of not taking you seriously are certainly coming to a...middle.' --Mal Reynolds"
"'It's not that I hate you, exactly; it's just that any admiration I have for you is well under control.'" FlourChild1026
Shakespeare master of insults…
"Straight from Shakespeare 'I wish we could become better strangers'." Dundeklil
"Also from Shakespeare: (Fallstaff, after Bardolf calls him fat) 'Do thou amend thy face, and I'll amend my life.'" driving_andflying
Excuse us while we go grab the burn cream.
Want to "know" more? Never miss another big, odd, funny, or heartbreaking moment again. Sign up for the Knowable newsletter here.

Keep reading...
Show less
Whether the person delivering the remark is joking or dead serious and miserable, chances are that we'll be insulted plenty of times in our lives.
And the worst thing that can happen is to freeze.
Nobody wants to be a dear in the headlights when someone decided to bully them. Instead, it's best to be prepared.
A recent Reddit thread asked people to pool their best comebacks to insults they could come up with. Thanks to them, we can walk around stocked with some return fire on the occasion we do fall prey to a person's put downs.
Redditor Concert-Extra asked:
"What is your go-to comeback when insulted?"
Of course, there were plenty of witty one-liners proposed. The hope here is that wittiness of the comeback trumps the intelligence level of the insult that provoked it.
It's all math.
Firmly Mediocre
" 'I've been called worse by better men' " -- Atbunyar
"Stealing that, thanks" -- GSavvage
Saying It Without Saying It
"Let's play horse: I'll be the head and you be yourself."
-- Back2Bach
Getting Literal
"If they say 'fu** you.' I say 'not even if you paid me.' "
"I say, 'I'm not that desperate, and you're not that lucky...' " -- webjocky
Free Reign
"If the insult is funny / good, laugh with them. If it's bad, laugh at them, and just go 'you know what buddy, we'll give you another crack at that one if you'd like.' "
Others advocated against getting into the weeds with a counter-insult. Instead, they advised a response that, above all, thrived on its absurdity to leave the insulter as puzzled as possible.
Just Nothing
"Complete silence… let the uncomfortable sizzle and sink in. It's debilitating to the ego." -- LivingBeneficial3814
"That's what I do. Insults only have validity if the issuer thinks it worked." -- trenchfootflyfisher
Annoy, Annoy, Annoy
"Ask them to repeat themselves. Then do it again." -- Global-Ad404
"This is the best one because a good insult relies on timing. Having them repeat it makes it sound dumb and mean." -- Elephinker
Keep Pushing
"i just say 'and then?' and i keep saying it after every insult until they run out of insults." -- snodnif
"and theeeeeeeeeeeeeen?" -- Ninkaso
Finally, some advocated the "kill them with kindness" approach.
Opening Things Up
"When somebody is insulting me without any purpose, I just tell them 'bad day, huh?' "
"I swear, 90% of the people almost immediately calm down and even apologise to me, beacuse they seriously had a bad day and they just had too much bad energy without a way to let it go."
"There's no need to fight back, sometimes we need a good approach to end the argument and calm down the attacker."
-- W4rr3n00
BUD
"You doing alright, bud?" -- 7788445511220011
"Oooo the condescending use of 'bud.' Nice touch." -- Kuli24
"noooooooo not the BUD!!!! he's to evil to be left alive" -- Kbirt24
Wind Out of the Sails
"I don't get insulted often but the odd chance when it happens I say 'God Bless You' It either enrages them or they look confused for some reason."
-- Hopenomo
Here's to you leaving here with 10 comebacks in your back pocket.
Want to "know" more? Never miss another big, odd, funny, or heartbreaking moment again. Sign up for the Knowable newsletter here.
Keep reading...
Show less
Stupid is as stupid does. And it's pretty obvious when some poor, misinformed, potentially ignorant soul needs to be put in their place. Luckily, there are a lot of witty ways to do just that. We love a good euphemism.
Wanna know the best way to call out stupidity when you see it? Stay tuned.
U/lientubay asked: What's the best euphemism for telling people that they're stupid?


​Get a load of these sick burns. I swear, the people of Reddit are harsh.
Call outs are a universal language.
In Russian we have "intelligent thoughts have always followed him, but he was faster".
We have something similar in German: "Intelligence is chasing you, but you are faster."
Be your own Easter Bunny.​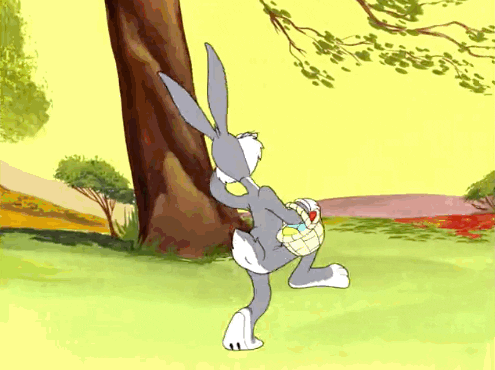 Looney Tunes Cartoon GIF
Giphy
You could hide your own Easter eggs.
The great Harvey Korman had some Alzheimer's @ 2005, and he still went on a talk show. They asked him how he was doing and he said he was OK. "Now I can hide my own Easter eggs." RIP.
That's cold.​
"At this point, you can only impress me."
This reminds me of something I saw in a show recently. One character said "Would you think less of me if ____." The other character said "I could never think less of you."
​I lol'd.
I think I saw this one here previously "You aren't the biggest idiot in the world but you better hope they don't die".
Once told this to my brother, his immediate response was "hey, please don't die".

It takes a very intelligent person to properly call out a dumb person. Weird how that works, huh?​
When the bears are smarter than the tourists.​
GIF by Smokey Bear
Giphy
Now I know what Douglas Adams was talking about.
"A common mistake that people make when trying to design something completely foolproof is to underestimate the ingenuity of complete fools."
As the park rangers in Yellowstone say- making a bear-proof trash can is very difficult due to the considerable overlap between the smartest bears and the dumbest tourists.

​That's a gross mental image.
In Greece we say "when it was raining brains, you had an umbrella".
In German we ask God for help. "God, let there be raining brains" this sounds so weird but idk how to express it better lol.

Edit: In German it's "Gott, lass Hirn regnen".
It's probably a bad sign when your lawyer calls you dumb.
Lawyer to client who shared detailed attorney-client privileged strategy memorandum with a whole bunch of people, including an adverse party:
Client: "Is there anything you can do to fix this?"
Attorney: "No, you've pretty much waived the privilege and now they know everything."
Client: "Is there anyway to put a positive spin on this?"
Attorney: "Well, I suppose the judge might buy that this proves that you lack the mental capacity to form specific intent."
These next ones are just plain cold, but probably very much deserved.​
Meanness from a Canadian is probably well-earned.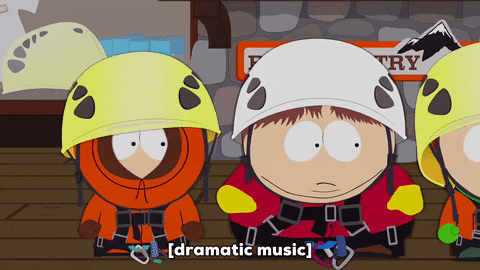 eric cartman GIF by South Park
Giphy
On a Canadian jobsite
Ahh Terry, having you around is like losing three good men.
Oof, that's harsh.
He's so far behind he thinks he's first.
I had a keychain as a kid that said, "She who laughs last thinks slowest."
Those are some gross socks.
Once heard someone say "Well he's about as sharp as a sock full of soup".
"Sharp as a marshmallow" was one that went around my friend circle.
In the words of the great prophets Smash Mouth, "I ain't the sharpest tool in the shed". That self-burn is perhaps one of the most classic euphemisms. And I just almost misspelled "euphemism". So I can definitely relate to that lyric.
A good way to exercise your brain? Keep thinking of creative ways to insult people. Trust me, it works like a charm
"Sticks and stones may break my bones but words can never hurt me." We're supposed to believe that adage and live by it, brushing off any negative comments that may be thrown our way.
We're supposed to be so confident in our own worth that insulting commentary and critique are meaningless.
But that is simply not real life. Truthfully, things people say can really hurt. And the insults can stick with us, lingering for years as we try to feel a sense of self-worth in the face of that thorn in our side from long ago.
And the struggle is even more pronounced when the insult comes from somebody we thought we could trust, say a friend, parent, or relative.
Some Redditors gathered to vent about the meanest comments that they can't seem to shake.
fruitydude asked, "What insult was so mean that it permanently damaged your self-esteem?"
Want to "know" more? Never miss another big, odd, funny, or heartbreaking moment again. Sign up for the Knowable newsletter here.
Keep reading...
Show less
Sometimes, you just have to say it. You're in the presence of someone wildly hard-headed, misguided, self-absorbed, or just plain arrogant. And they're just going on and on.
You can't imagine letting this person leave this interaction without any awareness of their behavior. They need to be told and, ideally, pushed to reflect.
And yet you do not enjoy conflict. In fact, you avoid it whenever possible. These two facts--a loudmouth and pacifism--create a tiresome impasse.
But there is a solution. It's the ideal comment to hover right in that sweet spot where true conflict isn't stirred but annoyance is nonetheless expressed. It's the polite insult.
The polite insult is difficult to master but a worthy tool in your arsenal as you navigate a world full of all kinds of people. On the outside, it's nice enough to remain in the friendly tone of most interactions. And yet, if the person really thinks about it, there is no doubt what is conveyed.
Lucky for us, a Reddit thread pulled together the best of them.
Lampy5 asked, "What is your favorite polite insult?"
Want to "know" more? Never miss another big, odd, funny, or heartbreaking moment again. Sign up for the Knowable newsletter here.
Keep reading...
Show less