Reddit user MirrorFunhouse asked: 'What's an insult that's been thrown at you (or you heard toward someone else) that you actually admired or just made you laugh?'
We all have those moments when we want to have the perfect comeback, but we draw a complete blank.
Until three days later when we have an epiphany about what we should have said.
Well, maybe these bons mots can put some weapons in your arsenal.
Reddit user MirrorFunhouse asked:

"What's an insult that's been thrown at you (or you heard toward someone else) that you actually admired or just made you laugh?"
So many insults to choose from...
"You look like someone who would pre-heat the microwave."
~ triggamon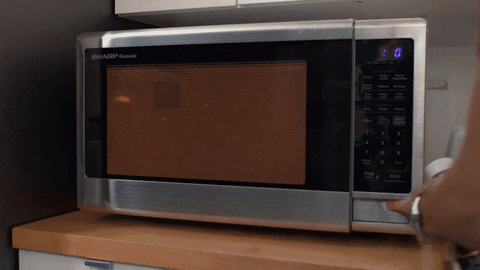 Giphy
Some are one-liners.
"It could be that the purpose of your life is to serve as a warning to others."

~ triggamon
Others require a little set up.
"My bestfriend and I were roasting each other.
"Me: 'What are you going to say to me that my parents haven't already said?'"
"Her: 'I'm proud of you'."
~ Normal-Kangaroo9209
"I would agree with you, but then we would both be wrong."
~ triggamon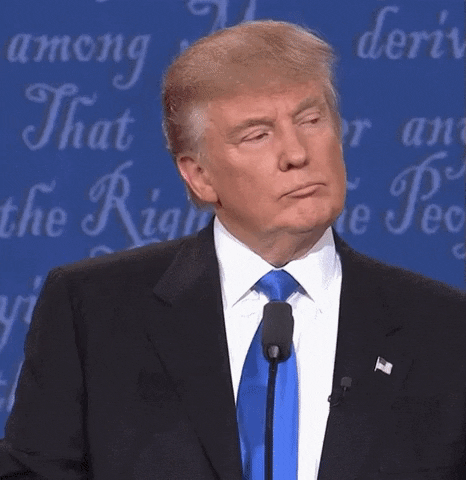 Giphy
"It's not worth insulting you as nature has already done enough damage."
~ triggamon
"Heard one of my sister's bullies call her fat and mock her weight at school."
"She just yelled back 'B*tch you're the f'king ugliest thing I've ever seen, I can lose weight, what the f'k are you going to do about that face?'"
~ ViciousFlowers
"You think in low power mode."
~ triggamon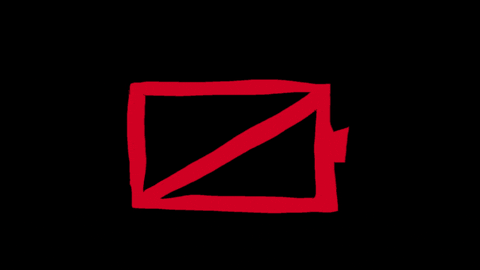 Giphy
"You've got two brain cells left and they're competing for third place"
~ kirbyourenthuasiam
"I like 'you only have two brain cells, but one of them is lost and the other went looking for it'."
~ MurderousButterfly
"Or 'you only have two brain cells left, and they're each trying to bum a smoke off the other'."
~ The_Lab_Rat_
"You are living proof that the education system needs better funding."
~ triggamon
"Wisdom has been chasing you, but you've always been faster."
~ triggamon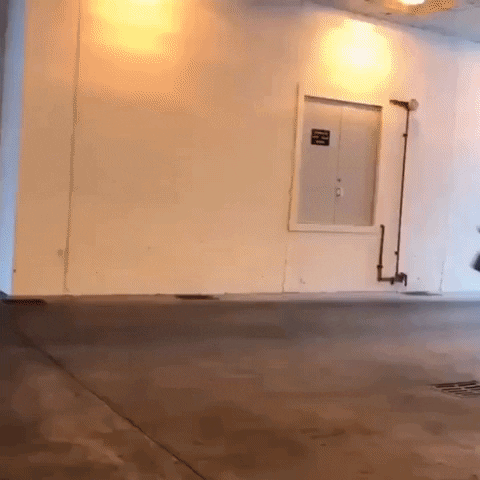 Giphy
"You're as smart as you look."
~ triggamon
"Random dude online told me to go back to Mexico when I made a joke about the US medical insurance costs."
"I corrected him saying I was Canadian, and he replied with 'stfu, you're just a snow Mexican then'."
"For some reason I just immediately imagined a dude removing snow off his car while wearing a sombrero and laughed for a good 3 minutes."
~ PleasingPotato
"Que pasa, eh?"
~ VolatileUtopian
"As a Canadian living in Texas, my stepdad would call us icebacks."
~ Dudhist
"I can only explain it to you, I can't understand it for you."
~ triggamon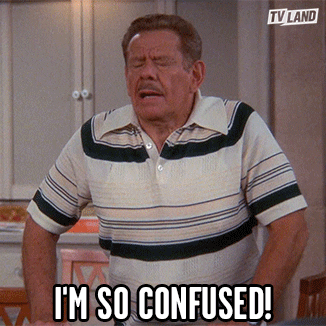 Giphy
"You're intellectually on the ground already and what do you do?"
"Begin to dig."
~ triggamon
Self owns are rife with opportunities.
"My friend got in a heated argument with her son (nothing new, they're both hot-tempered) and she called him a son-of-a-b*tch and he said 'that's right, I am!!' And they both cracked up laughing."
~ Sola_Bay
"My cousin jokingly called her teenage son a son-of-a-b*tch and I laughed and said 'You just called yourself a b*tch!' and then she told me to f'k off. It was great!"
~ Damn_Dog_Inappropes
"My friend once had the same thing happen and shouted back: 'At least we can agree on something, MOM!' His mom was pissed as soon as she figured it out a hot second later, but his dad tried his hardest to keep a straight face."
~ Lord-Redbeard
"You look like you have a favorite flavor of glue."
~ triggamon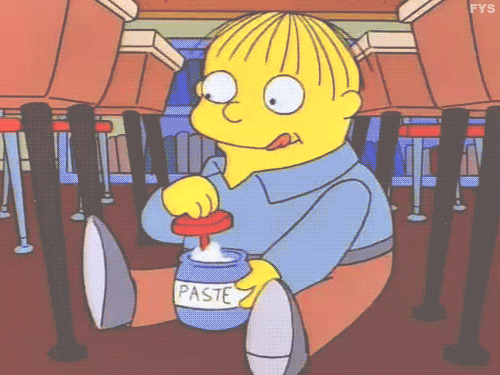 The Simpsons Eating GIF
Giphy
"I envy people that didn't get to know you."
~ triggamon
"In elementary a kid once shouted at me 'you're so weird, you probably were able to read the paper when you were THREE YEARS OLD!!'."
"Basically he called me 'smart' to my face."
~ kuunwiir
"Unintentional compliments are the best. You know they aren't lying because they tried to insult you."
"My brother said to me 'you look 16 at age 20' and I was like 'OMG THANKS'."
~ Easy_Set4108
"You behave like someone who snacked on lead paint too often as a child."
~ triggamon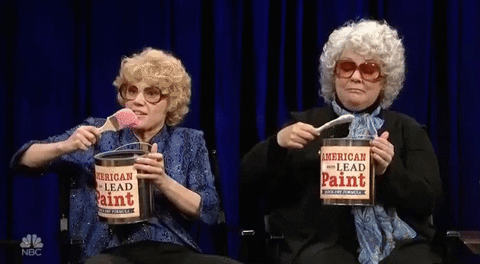 Giphy
"You're not the dumbest person on Earth, but if I were you I'd hope that person doesn't die soon."
~ triggamon
"In my early teens I told a good friend of mine (roughly translated) 'Dude, you're like the king of all dumba**es!'."
"Without missing a beat he asked 'Shouldn't you obey me, then?'."
"At that point I had to admit I had indeed gotten got. It's been over 20 years and it still burns a bit."
~ Celphii
"I'd explain it to you in a way even you'd understand, but I have neither the time nor the crayons."
~ triggamon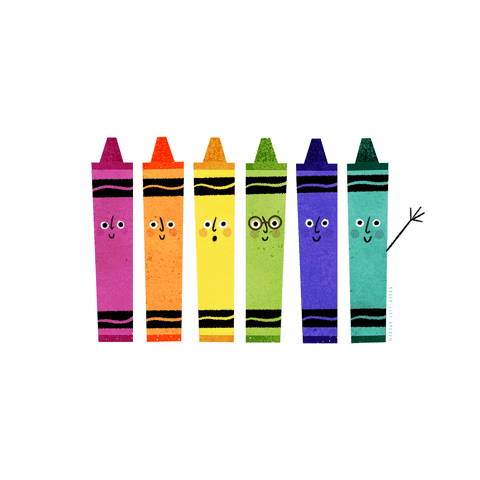 Giphy
"Your self-confidence contradicts your expertise."
~ triggamon
"My friend and I were at a place known for its clubs and drinking spots. We were waiting for our car when a man was hitting on us and inviting us to drink."
"Dude told us he's 47 and without hesitation, I asked 'Oh, so are you here with your kids?'."
"My friend was holding in a laugh while I was just clueless why, then I realized I pretty much called him an oldie."
~ kwirinkyy
"Some tree is woking its a** off to produce the oxygen you're consuming."
"You owe that tree an apology."
~ triggamon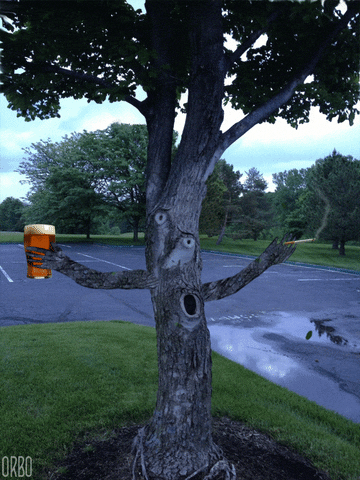 Giphy
"I had a Mexican girlfriend who was self-conscious about her bad grammar in English. She got into an argument with another girl in English."
"She suddenly turns to me and points at the other girl and says, 'she is a little b*tch', then just jumps back into the argument. I found it a bit odd, but whatever."
"Afterward I ask her were you trying to bring me into the argument by telling me she was a little b*tch? She said 'no, I just wanted to call her a little b*tch and wasn't sure if it was, you are a little b*tch or you is a little b*tch. I knew she is a little b*tch was correct so I said that, but I couldn't say that to her, so I just said it to you'."
"The delivery carried some weight, and there were many subtle elements, although unintentional. There was uninvolved 3rd party verification, and it felt like she was undermining her that she was such a little b*tch that she didn't even bother directly telling her."
"It was very effective. The other girl was visually dissed."
~ MoneyShotMalone
"My expectations towards you were low and what do you do?"
"The limbo."
~ triggamon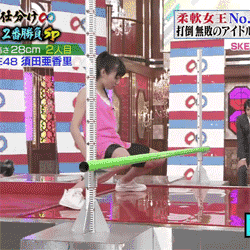 limbo belt GIF
Giphy
So do you have a favorite comeback?
If not, you have some to choose from now.
Reddit user No_Throat_1574 asked: 'What is the most creative insult you've ever heard?'
When it comes to insults, clever is better.
Anyone can go the obvious route of simply calling out a person's physical appearance or intellectual capacity.
But if you really want to be remembered, you've got to be creative.
The playwright William Shakespeare was fond of clever insults.
And Ballroom culture made reading and shade into artforms.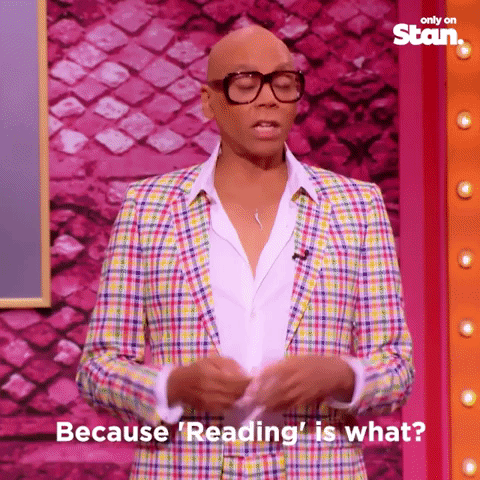 Giphy
Reddit user No_Throat_1574 asked:
"What is the most creative insult you've ever heard?"
Baked
"An employee of mine told me that I was the raisin in his day's chocolate chip cookie."
- SellingMakesNoSense
Not so artistic
"Your face looks like something I'd draw with my left hand."
- weshric
Talking out your butt
"'They ruined a perfectly good bum when they put teeth in your mouth.' - Billy Connolly."
- That80sguyspimp
"Growing up, my best friends mother used to say 'it's a shame God put so many teeth in your mouth…ruined a perfectly good a**hole'…"
"Same energy. Shout out Tia 🖤"
- ends_and_odds
We all deserve a break
"You have your entire life to be an idiot. Why not take today off?"
- rip1980
Green with envy
"I envy people who don't know you."
- StalinsPerfectHair
Right in the childhood
"'You're not being the person Mr. Rogers knew you could be.' Emotional damage"
- couch_hammer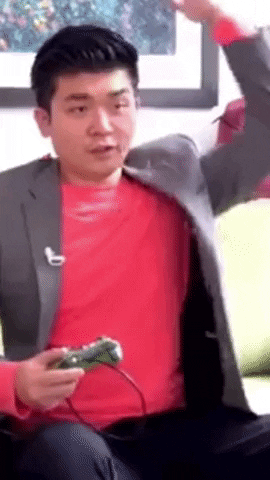 Emotional Damage GIF by Jennifer Accomando
Giphy
Slow down a bit
"Knowledge has been chasing you, but you have always been faster."
- Bright-Baker8267
Common loot energy
"You look like you drop common loot when defeated."
- GeorgeCauldron7
A bit bland
"I've always enjoyed 'If she were a spice, she'd be flour.'"
- Toren8002
No excuses
"I bumped into a homeless guy. I said excuse me."
"He said 'There is no excuse for you!!!'"
"With his leathered vigor, he's probably right."
- LOGOisEGO
Pain in the foot
"One time a third grader who was very annoyed with me told me 'you're a rock in my shoe' and I've never forgotten that"
- madagascarprincess
Reap what you sow
"I hope your day is as lovely as your personality."
- montanagrizfan
"This works as both an insult and a compliment"
- Yezzzzzzzzzzzz
"'If my dog had a face like yours, I'd shave it's @ss and teach it to walk backwards'"
- WteMxy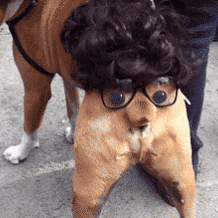 boxer dog gifofdogs GIF by Rover.com
Giphy
I would consult my own
"'If I wanted to hear an a**hole's opinion, I would have just farted.' Learned this one a month ago and don't know how I survived 40.5 years without it!!"
- ITSBRITNEYsBrITCHES
I'm not that flexible
"I'm trying to see things from your point of view but my head won't fit up my arse."
- Horrorbmoviepunk
It's generally better to try to play nice with others when you can but, if you're going to be mean, at least get creative.
Insults are almost never necessary or called for, particularly directly to someone's face, in front of a whole crowd of people.
Even so, sometimes when a truly brutal insult is thrown at you, you can't help but appreciate it just a little bit.
Whether or not this was something this conversational bully came up with on the fly, or was waiting days, weeks, months or years to unleash on you, clever word choice is hard to ignore and not appreciate.
Including when the tables are turned, and you've come up with something wickedly clever, if not at all nice, to unfurl on someone you're conversing with.
Redditor cristicrystal was curious to hear the most devilishly brilliant insults people have ever heard or given, leading them to ask:
"What is the most brutal insult you have ever received/given?"
Coming Through An Avatar Almost Makes It worse...

"This guy killed me on Rust and told me to put my kid to bed."
"He could hear her in the background, it was like 11 on a school night."
"He ganked me and then critiqued my parenting."- Intelligent-Bird6825
Nothing Hurts More Than The Truth...

"Mine was subtle."
"I went to the doctor because of my leg problem, he weighed me and said my BMI is too high and that I'm classed as slightly obese."
"I said [hmm isn't BMI supposed to be inaccurate because it doesn't account for muscle mass?'"
"Sorta tongue in cheek."
"Doctor looked at me and calmly said 'not in this case'."
"That hurt man, that hurt."- Flynnrah
Some Of The Greatest Music Was The Product Of Improvisation
"Musician here."
"After f*cking up a solo, the other guy said 'that was an interesting choice'."- Plus_Valuable4382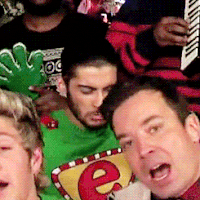 Zayn Malik GIF
Giphy
He Opened That Door...

"My 15 year old niece lives with me and my wife, because her dad doesn't have a job or a house."
"She got her first job and he starts telling her she's too young to have a job."
"He says 'You're too young to have a job'."
"And she replied with 'You're too old to not have one'."
"I should probably clarify."
"She's not a little smart mouthed teenager."
"She's usually very respectful."
"It's not like he lost his job a week ago and has been looking."
"In the 6 years I've known him he has worked one week, and before that nothing much different."
"He deserved what he got, and she deserves much more than what he has given her, and I hoped it would make him reevaluate his choices but so far no change."- Thomas-Garret
Practically A Compliment
"I got into a road rage argument with a guy and he called me 'A Mumford and Son lookin' bastard!'
"I must point out that I was neither wearing a waistcoat or playing a banjo at the time."
"I did have a beard though."- Amity75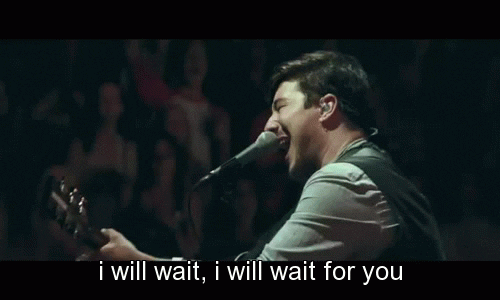 mumford sons GIF
Giphy
Wonder Where He Got That Attitude...
"Co-worker's kid was hanging around the job eating cookies."
"His dad tells him to offer cookies to others, points at me and says 'he likes cookies too'."
"The kid looks at his dad, then at me, and back at his dad and says 'he looks like he likes cookies'."
"I was devastated."- aLongHofer
Ironically, The Many Will Read This And Think "Meow"...
"I was talking to my mother-in-law when my wife's sister came in and exclaimed that my wife had just barked at her."
"Without thinking I said 'maybe she was just talking to you in a language you'd understand', luckily my mother-in-law burst out laughing."- kij101
When You Bring Parents Into The Mix...

"Some kid was picking on me throughout High School and one day he talked sh*t about me being adopted."
"Idk what came over me but my response was, 'a couple of very nice people paid money to raise me and your parents are probably regretting having you for free'."- blazedout-cubscout
"I Know You Are, But What Am I?"
"I'm ugly."
"This made going to school pretty terrible."
"My one shining moment in all of those terrible years was when one of my bullies, who happened to be overweight, was harassing me at lunch."
"'You're not even a real girl'."
"'You're just a guy with t*ts', he said."
"'So are you', I replied."
"The silence before his posse broke down in uproarious laughter was so heavy, lmao."
"He never talked to me again."
"I just wanted to eat alone in peace and was just sick of rolling over."
"Even then, I'm so socially awkward I still don't know how I came up with my reply without missing a beat, but I've been riding that high ever since, 20 years later lol."
"I'll never be as cool as I was in that moment."- SuspiciousBowlOfSoup
Hit Them Where It Really Hurts
"True story."
"Since childhood I have been a massive fan of Eddie Van Halen."
"Beyond normal Fandom."
"I had told my girlfriend at the time that I could die a happy human if I had one of his used guitar picks."
"It became a joke for us over time."
"FF a couple of years."
"Bad break up."
"At the same VH show and some how she is in the 2nd row while I was in the 300 level."
"Run into her just outside the venue with all of my friends and she with all of hers."
"She looks at me and smiles as she takes one of Eddie's picks out of her pocket to hand it to me and with a disgusted look says 'here... Now you can die', and goes to hand me the pick."
"Stops midway and says "wait... I'd rather you live knowing I have it. And I don't give a sh*t about it'."
"I stood like a moron for minutes."
"Worst burn/insult I have ever received. 30 years later, and my friends still laugh at me over it."- ThaddeusWerner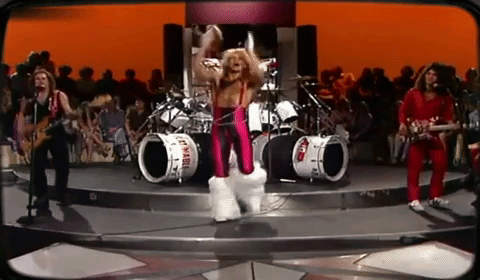 Van Halen GIF
Giphy
Pride Is A Sin...
"My mom never treated my kids very well."
"Not *bad*, but she wasn't really very loving towards them."
"Mom and I were talking about my oldest, who was ~18 at the time, and had been dating the same guy for a few years."
"Mom says, 'So what's going on with <daughter> and <boyfriend>? Are they going to get married?'"
"I say, 'I don't know. I mean, it's possible."
"Mom says, 'I just don't know that I'm ready to be a Great Grandmother'."
"'Well, you could always try being a good one, first'."- gogozrx
As much as we'd like to commend these people for their cleverness, tearing people down still isn't a very nice thing to do, no matter the circumstance.
Leaving one to wonder if they would be equally good at creating clever and thoughtful compliments...
Or if they would linger in memory as long as the insults do...
Rather than resorting to simple name-calling, many people will rack their brains for a clever insult that leaves their adversary speechless.
Of course, there are some fairly common insults that everyone knows and can keep in their back pocket when needed, also guaranteed to leave their conversation partner speechless as well.
Sometimes, however, they are not left speechless because they can't find a clever comeback to the insult just thrown at them, but rather because they have no idea what was just said to them.
Owing to the fact that this particular insult might be commonplace in another country, but makes no sense elsewhere, with it's meaning garbled, if there was any meaning left at all.
Redditor THEREAPER8593 was curious to hear the insults which fail to pack the same punch outside of their country's borders, leading them to ask:
"What insults are common in your country but you think most of the world would not understand/ever use?"
An Insult, Or A Suggestion?
"South Korea has an insult that says 'The Han River is warm'."
"Doesn't mean much literally but it implies that it is a good day to jump off the bridge of the Han River because it is not too cold."- SnooTomatoes7746
Hard To Say Which Is Better... (Or Worse?)
"Most of the world uses "motherf*cker", which we do as well. But in India it's much more common to call someone sisterf*cker."- PhreedomPhighter
...A Lot Of People Do...
"You have a bird"- stan-twice
Is This Even An Insult?
"In Australia the biggest insult is 'Thanks Champ' or 'Cheers muscles'."- b7oke
Definitely A Word No One Wants To Hear...
"'Kanker' (cancer) is used as a swear word/Insult here."
"Example: "je kanker moeder" (your cancer mom/mother)."
"The Netherlands."- Co_caine_
Well, Not Everyone Wants To Be Stuck In There...
"Greeks use the word 'p*ssywipe' when sitting in a tavern over a meal with their kids around."
"Basically calling someone a tampon is common."- International-Cup143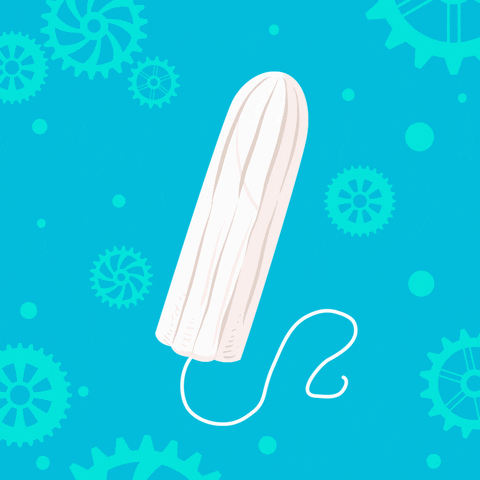 Ladies Manufacturing GIF by Siemens
Giphy
Definitely Lost In Translation

"Jy's 'n poes."- take_the_L_
"Schafseckel (Sheep ballsack, you)."
"Krummbohreds Arschloch (off centre drilled a**hole, you)."- HF_Martini6
If Not An Insult, It's A Darn Good Metaphor...
"Sh*t a hedgehog" most would probably understand but not use."- IntelligentGrocery79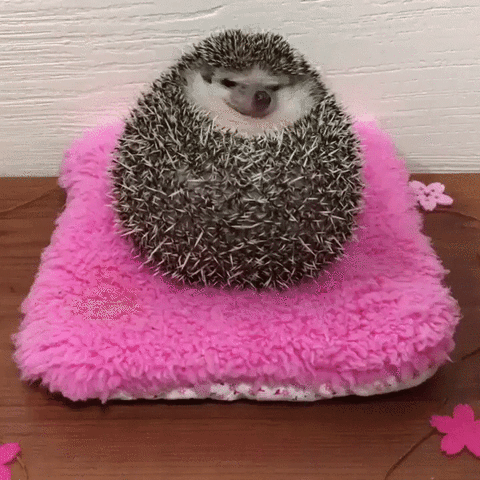 Giphy
Fill In The Noun...

"'You're so pretty'."
"Said in a sweet, condescending voice means 'it's good that you're pretty because you just said something so stupid that it proves that you're dumber than a bag of hammers'."- TrailerParkPrepper
Ding Dong?
"Bellend."- YaMomsHouse22
There Are Worse Things To Be...
"In France they say 'your mother is a hamster and your father smells of elderberry' all the time to the English."- Cussec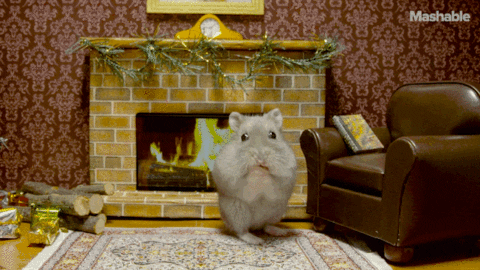 Christmas Hamster GIF by Mashable
Giphy
Not Out Of The Realm Of Possibility...

"your ma's yer da."- throwawaythro2020
Just Stay Out Of The Kitchen...
"F*ck your mum's onion."- Alexshere_Ro
Of course, having a strong insult that isn't so well known outside of your own country might work to your advantage.
For all they know, they could be thinking that you are paying them the most wonderful compliment.
Making everyone happy...
People are required to have a license to drive, fish, and have certain jobs.
So it boggles my mind that people aren't required to have a license to have kids.
Some of the cruelest and most vicious things I've ever heard were words uttered by a parent to a child.
As an adult, I was haunted by a few thigs.
I can't imagine the scaring of an adolescent.
Redditor Tight_Anywhere6794 wanted to hear about the things parents have said in the past that haunts everyone still, so they asked:
"What insult have your parents said, that is stuck in your head as an adult?"
I've been blessed with the mother I had.
So I can't speak from experience.
But I've heard parenting horror stories.
Bad Expressions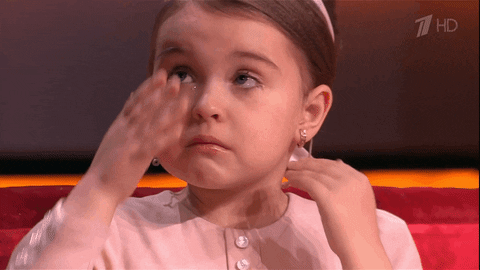 Sad Kid GIF by 1tv
Giphy
"'You're so annoying.' Said to me as a young kid while I was expressing enthusiasm over some new interest. Later my father complains I never tell him anything."
foppishyyy
Mean Spirited
"What did I do to deserve a fat kid?"
Silosolo
"My parents also mocked me for being fat, and outright physically abused me as in forcefully grabbed my fat child manboobs or slapped me while calling me fat-related names."
"A lot of people at school did it too, so obviously I have a lot of self-image issues like I never let anyone see me without clothes these days. The worst part is that I legitimately internalized a lot of hate, I could never care for myself enough to actually get fit."
FoeWithBenefits
What's My Name?
"My parents divorced when I was young and they hate each other. My mom would call me my dad's name when she was really upset. What makes it worse is that I confided in her that I never wanted to be like my dad. She used that ammunition against me."
Discarded_Pariah
"That's awful. You are your own person. You aren't your father."
blksmnr
Unfunny
"'You can't even laugh right.'"
"My mom in a weird moment I thought we were bonding. There's something inherently extra evil when someone tells you your joy is wrong. Told her I'm engaged and hoped she could at least be happy I'm happy and she ghosted everyone to the point the family thought died. She's a mess."
BlindEditor
"I'll never understand parents that are so hard on their own children that they can't even be happy for them. So their sole function is to bring misery to their offspring?"
macabre_irony
Evil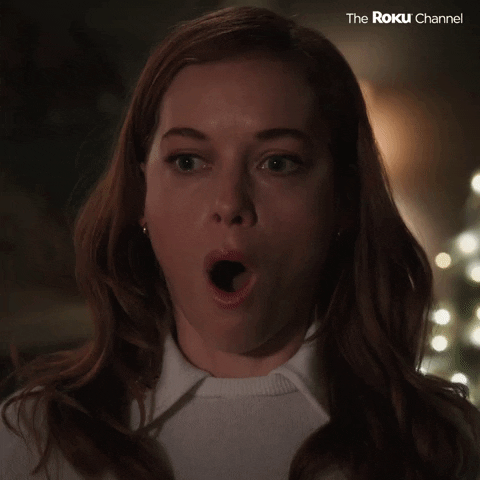 Oh My God Wow GIF by The Roku Channel
Giphy
"My little brother was drowning, I tried to save him but also almost drowned, we got rescued by a neighbor. My mom told me that they should've left me in the pond. I haven't spoken to her in many years."
Ilookbetterthanyou
Good Lord. How do people like this exist?
Tragic.
HIM
"She told me I was acting just like my father when I would get upset. I would just get kinda pissy and sulk. He would go on rampages and scream and hit and throw things. He pushed her down the stairs once. I would never lay a finger on my current partner. The worst part is I look just like him. I was wondering if my mother always expected me to turn into my dad. I prove her wrong every day."
rot_grl
10 Years Old
"When I was ~10 years old, my mum once said 'If I could go back in time and make sure I never gave birth to you, I would in a heartbeat.'"
"Never forgot it. Talked to her about it a couple of times years later and her responses ranged from 'That never happened' to 'Oh yeah and I suppose I'm just the worst mother ever' and finally 'Yeah but I didn't mean it, you know that.'"
"Messed me up tho tbh. Another one was '[older sibling] was the only child we actually planned for, the rest of you were accidents.' I don't think it was intended as an insult, but being told your entire existence was an accident as a child kinda stung."
SpiderP*bes
Failures
"'You're the biggest mistake I ever made.' - my mother when I was 5. I'm 32 now and it's been the undercurrent for our relationship ever since, constantly wondering if anything I've achieved or struggled for is something she's genuinely proud of or just relieved to say I wasn't a total failure on her part."
thefaehost
Generational Issues
"Not a parent but a grandparent, I was adopted when I was 12 years old (my parents were both drug addicts so I was in and out of foster care most of my life) my adopted mother's father turned to me on Christmas Eve when no one else was around and said 'My daughter should have never adopted you, she should have let you stay on the streets where you belong'… he got nicer as he got older and sicker but I couldn't find it in myself to forget what he said even almost 10 years later. Went to the funeral for moral support but was indifferent about his passing."
samweather227
Just Me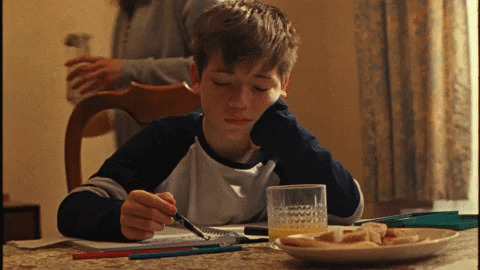 Sad Kids GIF by Cian Ducrot
Giphy
"I was an only child and lonely. When I asked for a sibling, the response was 'If you want to know why we don't have more kids, go look in the mirror.'"
Responsible_Fly_3565
Some people should never have children.
Awful.