We are a quote heavy, self-help speeching society.
We thirst for leadership because honestly... life is dark and depressing.
How many books, speeches, essays and small "on the daily" quotes do we follow and take to heart?
Do you research every author of every quote?
You should. Or maybe you shouldn't.
Redditor cow780 wanted to hear some inspiration from the worst people possible. They asked:
"Reddit, what are some great quotes by terrible people?"
Just because someone has wisdom, insight and charm doesn't mean they're kind. Evil comes in all packages.
Evil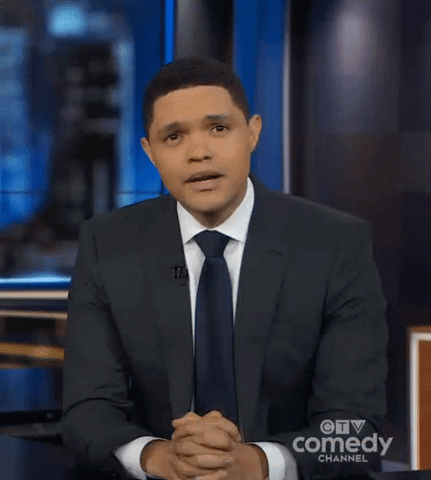 Confused Daily Show GIF by CTV Comedy Channel
Giphy
"'Do not compare yourself to others. If you do so, you are insulting yourself.'"
"-Adolf Hitler"
KornilovCoup
"'Believe in yourself, and you can accomplish anything your heart desires.'"
"- Adolf Hitler"
REDDIT
Alexis Carrel
"'To progress again, man must remake himself. And he cannot remake himself without suffering. For he is both the marble and the sculptor. In order to uncover his true visage he must shatter his own substance with heavy blows of his hammer.'"
"In the context of self-improvement it's a great quote about pushing limits and enduring pain or discomfort in order to grow. However the author of the quote Alexis Carrel was not speaking about improvement of the individual, but of humanity as a whole through eugenics and forced sterilisation of criminals, disabled people, and other 'undesirables.'"
ARXXBA
Gross
"'Decide that you want it more than you're afraid of it.'- Bill Cosby"
vir804
"Man Bill Cosby is so frustrating. I feel like he did so much good while secretly being a slimy piece of garbage."
1CEninja
"Great quote until you realize that with modern context it's kinda disturbing."
Dracos002
Wisdom
"'Faith moves mountains, but only knowledge moves them to the right place.' - Joseph Goebbels"
227743
"The dude has SO many good quotes. Joseph Goebbels is what happens at the intersection of wisdom and evil."
kingfrito_5005
Smile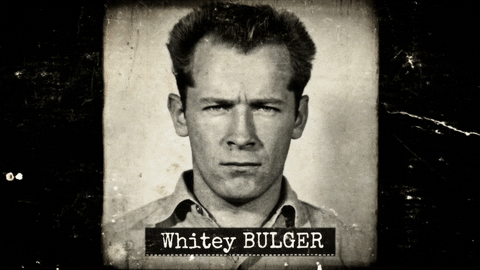 al capone inmates GIF by History UK
Giphy
"'You can get far with a smile. You will get further with a smile and a gun' - Al Capone"
Bombilillion
The villains always get the best lines.
To the Followers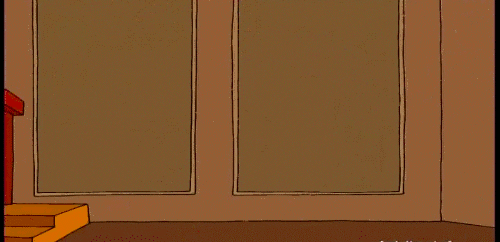 Kool Aid GIF
Giphy
"'My whole life I have suffered from poverty and have faced many disappointments and pain, like a man is used to. That is why I want to make other people happy and want them to feel at home.' - Jim Jones"
SuvenPan
Murderer
"'Women hold up half the sky' - Mao Zedong"
maleorderbride
"My dad used to play that song when I was little. I always thought the line was, 'if you go carrying pictures of Trem and Mao.' I always thought there was some other guy named trem that I had just not learned about in school yet."
444unsure
"Mao killed 80 million of his own people and there are statues of him all over China."
bernahardbanger69
Statistics
"Stalin- 'A single death is a tragedy, a million deaths are a statistic.'"
jdownes316
"Another one by Stalin, often paraphrased as 'It's not who votes that counts, it's who counts the votes.'"
"'I consider it completely unimportant who in the party will vote, or how; but what is extraordinarily important is this—who will count the votes, and how.'"
_Steven_Seagal_
Ruin
"'Expectations ruin relationships' - Michelle Duggar"
"This one stuck with me and then I started to notice the most unhappy people I know are the ones with the most or highest expectations of others."
Beneficial-Cow-2544
"American hero worship is the worst thing. We have to lie about all, of amerikan history because our little snowflakes would melt learning the truth in school. Once you acknowledge that everyone is flawed, it's easier to accept reality."
Unlikely-Anteater-52
Gemini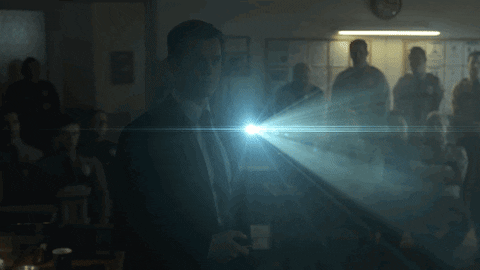 david fincher fbi GIF by NETFLIX
Giphy
"'You gotta remember, if we're all God then we're all the Devil too.' -Charles Manson"
KwikTrist
Even the worst and most of us is can be brilliant. That's why evil can be hard to catch and easy to follow.
Keep reading...
Show less
Great writing changes lives.
Great snippets can stay with us forever.
And beyond the grave.
So many people put great quotes on tombstones.
Redditor downtownshiba wanted to discuss the words of wisdom that have left a forever mark. They asked:
"What quote changed your life?"
Wisdom is everywhere. I have found hope in the witty advertisement of a vodka bottle. You?
Truth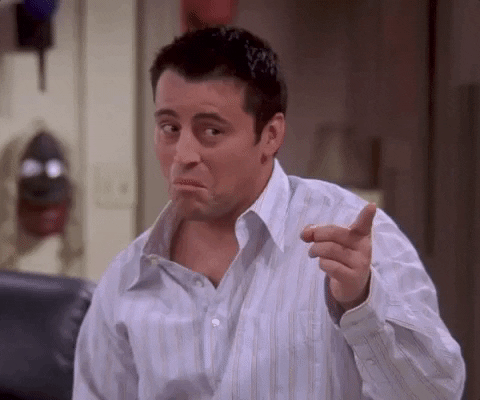 The One Where Estelle Dies Episode 15 GIF by Friends
Giphy
"There is no problem so bad that you can't make it worse."
Emilyx33x
I Love You
"Grief is just love that has nowhere to go."
i_am_scared_ok
Andrew Garfield's quote on this subject really touched me. When talking about his mother who passed away he said, 'I hope this grief stays with me. It's all the unexpressed love I didn't get to tell her.'"
kyhansen1509
So Empty
"'What really frightens and dismays us is not external events themselves, but the way in which we think about them. It is not things that disturb us, but our interpretation of their significance.'"
"-Epictetus"
Crypto_Bro12
"'Do not be daunted by the enormity of the world's grief. Do justly, now. Love mercy, now. Walk humbly, now. You are not obligated to complete the work, but neither are you free to abandon it. -Rabbi Tarfon'"
"It helps when I'm feeling anxious about geopolitical events I have no control over."
HonestSummer
The Burn
"'Doing what you love as a job is a great way to make it something you used to love.'"
"Former boss that got burnt hard. That's funny but honestly idk what his past was. He was a very bitter person when I knew him. He said that when I was talking about wanting to be a full time artist when I was younger. The idea gave me pause."
Crying_Reaper
Simple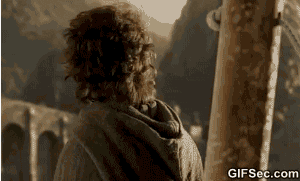 frodo GIF
Giphy
"'It is no bad thing to celebrate a simple life.'"
bushpotatoe
I'm feeling slightly inspired so far. You?
Warmth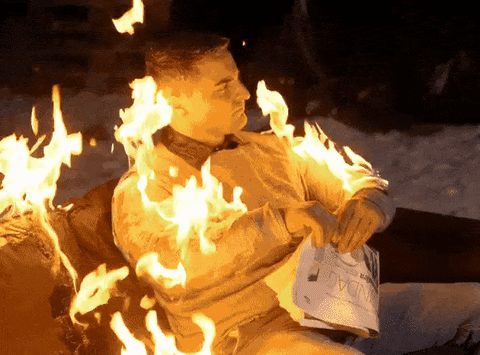 GIF by moodman
Giphy
"Don't set yourself on fire to keep others warm."
bllrmbsmnt
Winning
"There's this awesome webcomic called Multiplex that I used to read ( it finished its run a few years ago). It's mostly goofy jokes and snarky digs at Hollywood, but one of the characters said, 'You should get out of the mindset that for you to win, someone else has to lose. It's unhealthy.' Don't know why it stuck with me, but I've been trying to get out of that way of thinking ever since (I don't always succeed, but I'm trying man, I'm trying real hard)."
Raptorthrust
"it is what it is"
"Might be lame but my mom gave me a mug with 'it is what it is' written on it and it truly changed my philosophy about how I handle my anxiety. I was going through a lot but drinking coffee everyday with that mug really gave me a weird sense of peace."
corpcoincorporated
No!
"'Don't tell yourself no. Let someone else tell you no.' -- a co-worker who stopped me from canceling an interview 16 years ago. He's embarrassed that I bring it up because to him, it was just an off-the-cuff comment. But it literally put me where I am now."
farrenkm
'It's always those off-the-cuff remarks that do it. I will say, this one might be THE one from this thread that sticks with me... Most often it seems that the only person who ever gets in my way is myself."
CautiousCactus505
No Room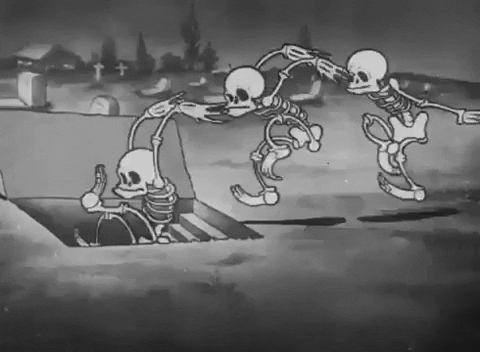 Black And White Halloween GIF by Fleischer Studios
Giphy
"The graveyard is full of people who had the right of way."
SANTAAAA__I_know_him
Words have power. Do you have similar quotes to share? Let us know in the comments below.
Want to "know" more?
Sign up for the Knowable newsletter here.
Never miss another big, odd, funny or heartbreaking moment again.
Keep reading...
Show less
Words of wisdom can come in many forms.

People can be enlightened by reading a passage from an inspirational novel. A powerful lyric in a meaningful song can resonate with the hardest of hearts.
And sometimes, those who have lived through hardships can pass on their wisdom that can have huge impacts on our lives.

Curious to hear about the moments that influenced the lives of strangers, Redditor HopeInChaos asked:
"What is the one quote that changed your life?"
These mantras may help you have no regrets.
Cookie Wisdom
"If you always do what you've always done, you'll always get what you've always gotten."
"It was a fortune cookie."
Meaning Of Life
"life isn't about finding yourself, it's about creating yourself."
Owning Imperfections
"There is a crack in everything. That's how the light gets in."
– Waterak
Be In The Moment

"If you're living in the past, you're depressed, if you're living in the future you have anxiety, if you are living in the present you are at peace."
"It's just from memory I'm sure the actual quote is much prettier."
Learning lessons is the name of the game here.
Value Of Stupid
"'It costs money to be stupid.' My dad, after I had done something stupid and was forced to use all of my summer earnings to pay for it."
Slice Of Humble Pie
"You might be the ripest, juiciest peach in the world, but some people just don't like peaches."
Taking Chances
"Never let the fear of striking out keep you from playing the game."
Take A Leap
"You only need to do it once to understand."
"Context: My coach once said this after I was scared of trying some new tumbling moves and constantly kept giving up mid attempts. It got stuck to my head in a really interesting way, not only on gymnastics but on everything that I do. If I'm scared, bored, angry about something I need to do I just reflect on how I need to stop giving myself excuses and do the things I must."
"Right after he said that I did it. It was horrible, unbalanced, barely ended up on my feet. But I lost my fear of doing it."
The way we treat others, good and bad, have ramifications.
Ensuring A Promising Future
"A society grows great when old men plant trees whose shade they know they shall never sit in."
There Are Limits To Extending Kindness
"Don't set yourself on fire to keep someone else warm."
Hold The Reigns

"He who angers you controls you."
A throwaway comment my driving instructor once told me that stuck with me was to drive defensively.
We can't predict how well other drivers around us will maneuver their vehicles when sharing the road. The only way to be safe is to remain alert and to think ahead.
I thought this also applied in a larger context in life.
Being self-reliant, I thought, was key to survival on the highways of life, since no one is really looking out for you. Be in control. Don't live life always idling. And occasionally live life in the fast lane, safely, of course.

Keep reading...
Show less
Trauma. Such a simple word. A simple word shrouded in so much difficulty and pain. When trauma goes ignored and untreated, it festers and grows into many manifestations. One dark manifestation is depression. Everyone, and I do mean everyone at one time or another has suffered from depression. It's unfortunate that there is still such stigma attached to it. Right now the world is in a collective depression and often it's impossible to finds ways to cope.
Redditor
u/Lainnnn
wanted to see who would be willing to share with the world some ways to stay motivated, in the darkness by asking...
Depressed people, how do you motivate yourself to do things, even small tasks? [Serious]
Many people have always suffered from seasonal trauma so this time of year can often be more difficult and this follows the darkness that can mar the holidays. I've had depression all of my life. Mine has nothing to do with a time of year, just everyday in and of itself. Sometimes it conquers me but often I've turned the tables. One breath at a time. They following people seem to understand my method.
Bot Movement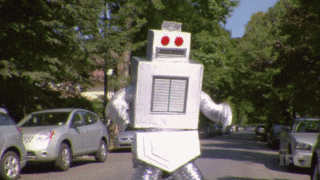 maywa denki robot GIF
Giphy
I pretend that I'm a robot to do very small singular tasks at a time. I really get myself into the mindset that my own motivation doesn't matter at all.
Trickster
I have found a way to trick me into doing stuff: If I'm lying on the couch, basically feeling like complete crap but I know I should rather go buy groceries and cook a meal I tell myself: I'm going to feel like crap no matter what. If I continue lying here, I'll feel like crap, if I go buy groceries and cook, I'll feel like crap. The only difference is that doing stuff and being active will probably help me long term.
So if I'll feel crappy no matter what, I might as well do the thing that will help make me feel better eventually. It kinda helps me to deal with the crappy feeling and I can get myself to do the stuff I should be doing. Doesn't work all the time but often enough.
Slowly
Today I skipped class and just stayed in the shower. And since I was in there anyway I slowly picked up shampoo, slowly washed my hair, etc and just kept moving through my regular wash day routine as if I didn't have somewhere to be. It needed to be done and I knew I'd feel a little better and like I accomplished something.
Simple First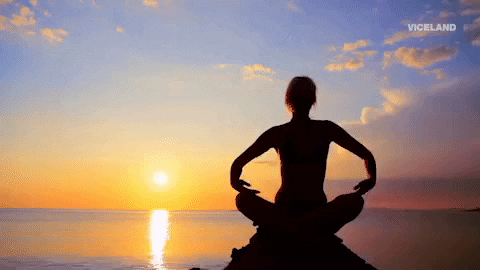 Chill Yoga GIF by MOST EXPENSIVEST
Giphy
If something is worth doing, it's worth doing poorly.
A perfect example is brushing your teeth: Haven't brushed your teeth in months? Just go to the sink, stick the toothbrush in your mouth, and scrub for a few seconds. Don't aim for perfection, just give it a half-assed attempt for 5 seconds.
You'll start to build a habit of brushing, and you'll start to brush better every time.
And also, do things one step at a time. Getting out of bed does not equal you needing to clean the entire house, but maybe that coffee table needs to be tidied up a bit? Maybe toss the dirty dishes in the dishwasher, but it doesn't need to be run today.
Point is, you're doing things that have positive rewards to them. You'll start to see those rewards as something you want more of. Eventually, cleaning will become less and less of a chore, and more about keeping the things you have clean and nice looking because you actually like them.
Wallowing in bed really is counterproductive, but wallowing in bed one day isn't something to beat yourself up over. Learn to forgive yourself and keep reminding yourself that bad days are ok to have.
Things are going to get better.
It's amazing how many of us are walking through each day with the similar weight holding us down and rummaging through our psyches. At this the internet allows us to talk with a little anonymity. For those of you who can't afford therapy just yet or are too bashful, save this thread, I think you'll find many of these suggestions useful. For instance...
Minimal Ways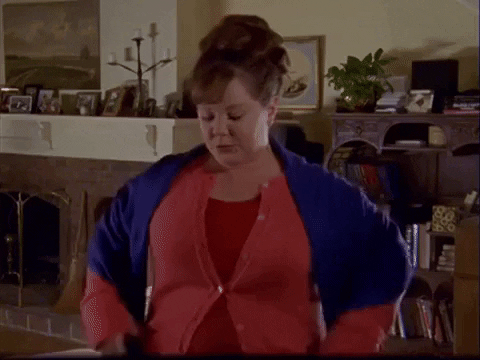 trying to calm down season 1 GIF by Gilmore Girls
Giphy
Another thing for me - is minimize things you are responsible for. If you have a hard time keeping things clean - it is easier with less things.
I just had to do a huge skincare/makeup purge and I had been holding onto expired things and feeling guilty about the money I spent. I forgave myself and threw it all out and then treated myself to the replacements. I'd rather spend more on things I care for and enjoy than have lots of mediocre stuff.
Fives
Celebrating the little things. I'm currently trying to do "five a day", and to nondepressives, they probably seem tiny but to me they are huge.
Like today I got showered, got dressed, made a lunch from scratch, went for a walk and put some laundry in the washer (bonus point, its hung up too!). Whoo, successful day!
Do the Dishes
I honestly just try to make the next hour, next few minutes, whatever amount of time, better for my future self. Lots of "I'll be glad I did this" even simple things like cleaning ONE mug at night so I don't have to clean it for coffee & don't feel SUPER pressured to just do all the dishes right when I wake up.
Peasant Plan
I play 'medieval peasant' so I have to physically react like a medieval peasant to everything in my house that I use.
Use an electric toothbrush? I have to wonder at the magic. Clean running water? I have to shriek in joy, now I won't get the plague! Food in the fridge? Oh my life is bountiful! Automatic lights in the building? Ah!
The light knoweth when I doth move!!! Plants on the windowsill? They must be thirsty have a drink, oh my what a beautiful pot this must be sorcery!
People look at you like you're crazy but the confusion on their faces is worth it and medieval me is very pleased with my life.
Pay Up
I have a little mason jar, everytime I do something, exp; eat breakfast, take a walk. I add a dinosaur to a jar, I also use this for self harm as well, if I haven't hurt myself in a week, I get to add in some dinosaurs. It makes me super happy when I drop in a dinosaur and hear it * clunk * together with the other ones.
Faith and...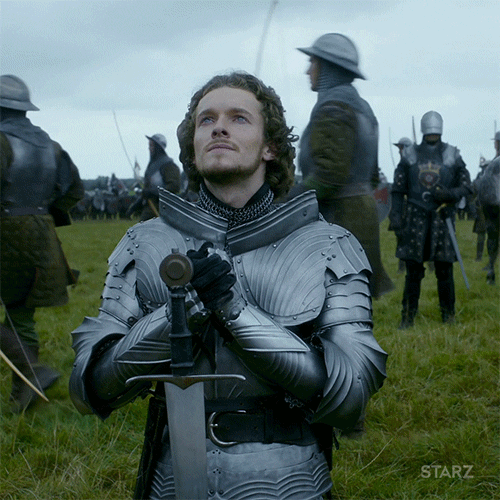 scared season 1 GIF by The White Princess
Giphy
Hope. That some day it's all gonna be worth it and you might thank yourself for not giving up today.
This is all a lot to process. But it's a good process. Process in and of itself helps me and keeps me moving forward. Remember the only way is through, not over. Trying to always get over will only ever lead you back. So come back here and reread and go look up Brené Brown. You're welcome. ​
Want to "know" more? Never miss another big, odd, funny, or heartbreaking moment again. Sign up for the Knowable newsletter here.
Keep reading...
Show less
We all have that one teacher who made an indelible impression on us – good or bad – because of one particular thing they did.
There are two moments that stand out for me.
I remember being in theater class and my professor had all the students share their aspirations within the entertainment industry.
At the time, I was sure I wanted to be a comedian. So when I shared that info, the professor flat out said, "I just don't see that for you."
His bitter prognostication was actually accurate. I never did land a stand-up gig at the Comedy Store or the Punch Line; but I did go on to have a steady career in theater.
Keep reading...
Show less