What does this insomniac do at night?
Work. The answer is work. It always has been.
As a kid, I'd write endlessly in notebooks when I couldn't sleep. Now that I'm an adult you can absolutely find me online at 4 AM rambling about some madness like trans Teenage Mutant Ninja Turtles or that one time my neighbor bare-hand picked up a piece of dog poop and put it in her pocket.
Yes, I live in Florida.
For me, insomnia is a place of creation. But what is it for others?
For that, we turn to Reddit. Because humans stay nosy about what everybody else is doing.
Reddit user Acid_In_My_Eyes asked:
"People who can't sleep, what do you do all night?"
Yeah ... turns out, it's certainly not a space of creation for everyone. Unless the thing you're creating is anxiety.
Over and Over
"Toss and turn. Overthink. Replay conversations on my mind."
- strawberrytohoney
"Yeah man... anxiety takes it toll on sleep. The more stressful the day, the worse the sleep."
- zfgnjzfgnjmzrfgjk
"100%!!!! And how I could have acted differently or what else could've happened."
- strawberrytohoney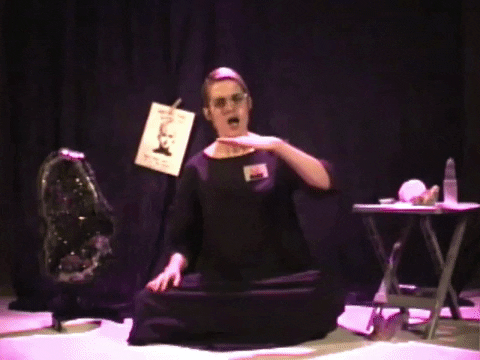 Giphy
Increasing
"Be increasingly pissed off about not being able to sleep."
- Froggielaflame
"It's the most vicious cycle ever."
"Can't sleep, pissed off that you can't sleep, now it's even harder to get to sleep. Now you are stressing out because it's getting closer to the next day, adds to the fact you cant sleep."
"Been there..."
- Zer0C00L321
Calculations
"Calculate how many hours of sleep I could at least still have if I was able to fall asleep at that moment."
- Adept-Elephant1948
"Same."
"It's literally the worst because I end up priming myself for a day where I believe I'll perform suboptimally; thereby ensuring I perform suboptimally."
"It becomes a self-fulfilling prophecy."
- Samson8765
"Being tired and having a sh*t day at work because you laid awake all night thinking about how you were going to be tired and have a sh*t day at work is the worst."
- OfficeChairHero
Not No Regrets
" 'Dream' random scenarios in my head where I either could have done better or changed things, or I'm dreaming of scenarios I want to happen, either because they might or just because I want it in the future"
-Genderneutral_Bird
"So its not 'no regrets' it's 'some regrets?' "
-Acid_In_My_Eyes
"Every single day. They can be as small as 'I wish I had just given x person x compliment' to 'I never should have told x person about x secret' etc"
-Genderneutral_Bird
Happy Place
"I have found success in just accepting that I cant sleep, OK I GUESS IM NOT GONNA SLEEP RIGHT NOW...and then getting in to a comfy position."
"EYES WIDE OPEN, NOT TRYING to sleep. Just lay there and let my mind wander."
"I build what I call, happy places."
"What kind of life do I WISH I had? What kind of world do I wish this was?"
"I build the whole world, I usually have powers but no one knows."
"I'm rich. I'm single. The world is safe enough to leave your front door unlocked and no one goes in to your house."
"I just build and build and build the most kickass scenarios, and eventually I'll wake up and be like 'OH I FELL ASLEEP!' and after that I usually keep sleeping."
-finalglimmer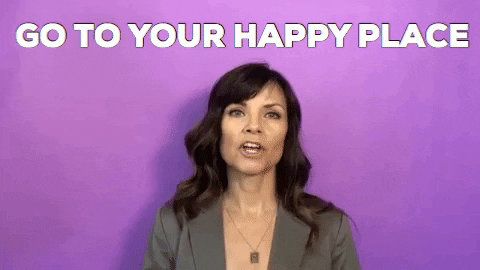 Giphy
Bed Time Stories
"I am really bad at falling asleep. Unless really tired and/or using alcohol."
"Since that's not an everyday solution I listen to an audiobook, in my case the Harry Potter series."
"I know the books so well that my brain, while focusing on the story, grows numb an I fall asleep."
"The audiobook, unless the device is shaken, will turn off after 30 minutes. I mostly fall asleep within the hour now and I have something fun to listen to."

"Haven't tried it using a story I don't know, but that will probably keep me awake."
-Mr_Zoelmond
"I do this with Forensic Files."
"It's crazy, but I've seen all 20 thousand of them and the familiarity and voice puts me in a calm trance."
"It takes what it takes lol"
-Leading_Funny5802
Crash When You Crash
"Read, browse reddit, music, get some work done, daydream/think whatever u wanna call it."
"I don't adhere to a schedule, I just crash when I crash, get up when I get up."
"It's healthy trust me."
-69stuffstuff69
"Do u work or go to school right now?"
-Acid_In_My_Eyes
"School, and online. All it complicates is the occasional obligation. May not align for everyone, but it's what works for me and if it works for you it could be all cool."
-69stuffstuff69
Relish The Rare
"Turn off blue light on all devices an hour before sleep."
"Use a white noise app or something similar so your mind blocks out and focuses on only 1 sound."
"Reading or listening to podcasts."
"Turn a lot."
"Most importantly for me is to get comfortable and relish in that rare comfort."
"The times I'm not worried about my lack of sleep, the better sleep I get. I normally remember that being comfy and switched off from the world (even if it doesn't work) is much more preferable to being uncomfy, looking at a screen and working for 7 hours straight."
"If nothing else, Masturbate."
-VirgilVanDoink
Transporting Myself
"I'm going through chemo treatments right now and on Tuesday nights through Thursday, into Friday, I can't sleep."
"I will get up, go to the living room, pour a cup of coffee and read."
"I've finished a few books since January and I'm running out. I'm taking in the peace and quiet and transporting myself to a different world for a few hours."
"Then, I'll take a nap for a bit. Rinse and repeat every other week."
-PickleSmack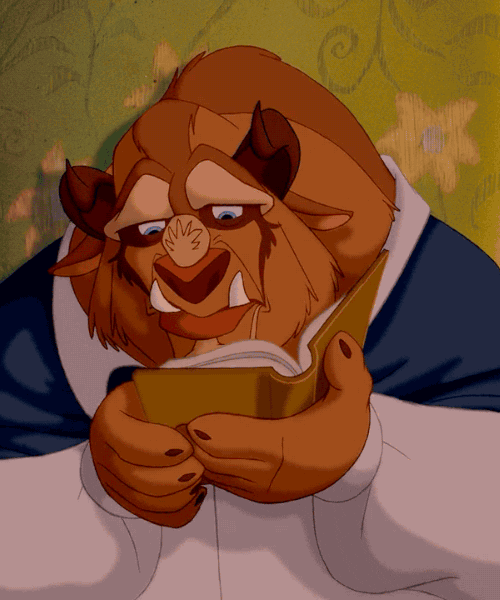 Giphy
Turning Japanese
"I remember a few weeks back, I was quite nervous about my girlfriend's wellbeing as she was super stressed about things."
"That made me super stressed about things to the point I couldn't sleep."
"I ended up trying to assemble basic sentences in Japanese for a few hours to take my mind off things."
-BagOfToenails
That Scrubbing Sound
"I really don't know if this will help anyone, but I watch reconstruction videos of old vintage items and welding of items."
"Such as cleaning a old and broken PS1 and forging weapons from video games, hearing the sounds and the scrubbing at a low sound does help me sleep"
-Character-Ostrich-54
There you go, fellow insomniacs.
Now you've got a project list for the next time sleep decides it's not your friend.
Want to know more?
Sign up for the Knowable newsletter here.

Never miss another big, odd, funny or heartbreaking moment again.
Keep reading...
Show less
Sleep is hard. Even folks who don't consistently deal with insomnia have the occasional sleepless night. Whether it's from excitement, anxiety, or your brain just refusing to shut off, sleepless nights usually suck.
Reddit user tropicalzhu asked:
"What keeps you up at night?"
Mood
"The dread of tomorrow"
-Theoretical_Girls
Not A Thing
"Nothing I sleep like a rock"
-WarMad940
"That's awesome. I'm happy for you!"
-tropicalzhu
"The secret is to only think about sleeping and breathing if you go off track think about sleeping and breathing again and you will fall asleep which is basically meditation I had several people tell me it don't work every single person I may do it was out within 15 minutes"
-WarMad940
Can't Catch A Break
"Anxiety, depression, and school. Because can't never catch a break"
-kristinaaaa_928
My Brain Is A Jerk
"My stupid brain. Can't stop overthinking."
-Papab85
"That's about all I have, too. I don't have any big worries in my life but my mind won't slow down. It makes no sense."
-bdbr
Won't Somebody Think Of The Avocados?
"It's hard to fall asleep knowing that, at some time during the night, the avocados in my kitchen will instantly turn from bright green to moldy mush and I'll have missed the opportunity to eat them."
-on-the-h
So Many Mistakes
"Past mistakes....present mistakes...future mistakes...."
-mahalomoimoi
There's Just So Much Cringe
"Jokes aside, I think every single night my brain forces me to relive every single embarrassing, cringey, traumatizing, or upsetting moment in my life over again."
"Sometimes I'll literally be thinking about something that happened to me 5 years ago. Why do I do this?"
-ham_alamadingdong
People Explain Activities They've Added To Their Post-Pandemic Bucket List | George Takei's Oh Myyy
While we've all been cooped up for the better part of two years, many of us have been dreaming up exciting plans for the future. Maybe it's finally time to s...
A Little Bit Of Everything
"Migraines, loneliness, dysphoria and the anxiety keeping me from saying how much I love my friends to them."
-Bengale0825
Brain Won't Turn Off
"My mind races and I can't relax. It starts to think about work, personal TODO list, problems I can do nothing about, sh*t I should've handled already…"
-qt-uwu
Darn Technology
"Most of the time it's my phone. But when no one is asleep or in bed it's just my pc that keeps me awake."
-NikiMC69
There's a pretty strong theme of anxiety here, but that's not the only thing that can keep people up. Sleepless nights aren't always a bad thing, but sleep is important.
If you're consistently not sleeping well, it might be time to talk to a doctor about it.
Want to "know" more?
Sign up for the Knowable newsletter here.
Never miss another big, odd, funny, or heartbreaking moment again.
Keep reading...
Show less
Ok, so I may be good at some things (namely reciting Toni Collette's monologue from Hereditary at any chance I get), but one thing I'm definitely terrible at is sleeping. Not only do I have trouble falling asleep, causing me to not sleep until 4am, but I also have hypersomnia. So when I am asleep, I'm deceased for ten hours. It sucks.
So today I'm delving into the jungle that is Reddit to learn all about how to sleep better. Come along for the ride, it'll be eye-opening (or closing, if you wanna be literal). U/monkeyswingin asked:
People who fall asleep within few minutes, how do you it?
Keep reading...
Show less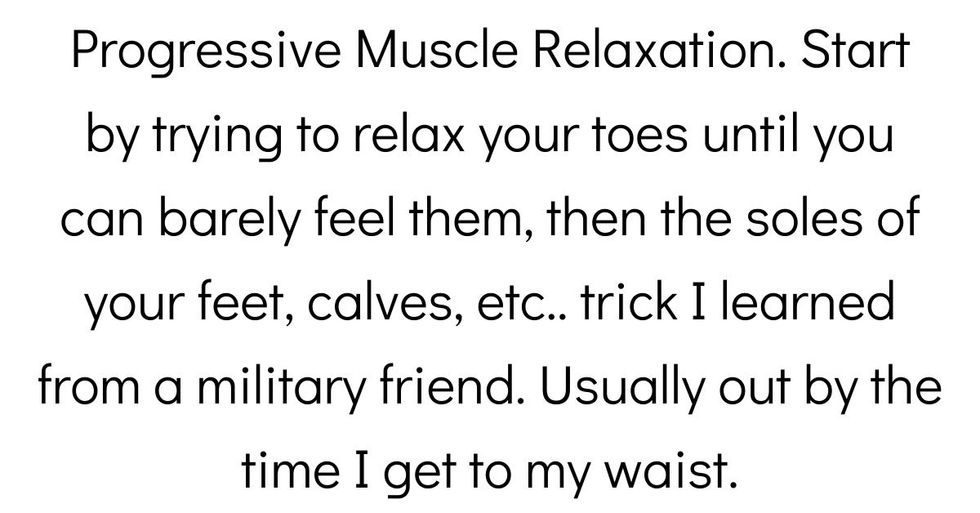 Falling asleep and insomnia have been hot topics in the media for more than a decade. Is the reason you can't sleep because of your bad sleep habits—inconsistent bedtime, hitting snooze every morning, drinking alcohol before bed, etc.—or is it that evil blue light we've all been warned emanates from our beloved electronic devices?
Different tricks work for different people, so if you're struggling to get a few good hours of shuteyw, take a look at some of these ways that fellow insomniacs relax and drift off to see if any of them work for you.
Reddit user u/20shepherd01 asked:
"Insomniacs of Reddit, what helps you sleep?"
Keep reading...
Show less
We've all done something like this before.
You're in that state somewhere between being asleep and actually being awake and aware, and yet you still have to try to function, when you grab a bowl of cereal.
You pour your cereal into the bowl and somehow magically follow it with milk, but it all falls apart when you go to put stuff away. The cereal goes in the fridge and the milk goes into the cupboard.
Hopefully you discover your error quickly, or you're going to be trying to get the smell of spoiled milk out of your cupboards for days.
Mental autopilot is useful sometimes, but every once in a while there's a little hiccup and things go (hilariously) wrong.
Reddit user ItsaHelen asked:
What's something weird/funny/embarrassing you've done on Auto Pilot?
Keep reading...
Show less