New experiences are the spice of life, but sometimes that spice might be a little more bitter than you originally thought.
Whether the experience turned out to be a total flop, or it was the kind of thing that you're glad you got to do once but don't need to do again, some things are best left as one-off experiences.
*Content note: the following article contains graphic descriptions of injuries, and mentions drug use. Reader discretion advised.*
Keep reading...
Show less
After whatever injuries we've sustained, it's common to think how we could have prevented them in the first place.

Accidents happen, but we tend to invite them when we're younger.
We feel invincible as kids, and we and don't think twice about the consequences of our spontaneously wild actions until it's too late.
But that doesn't mean the same doesn't happen to adults.
Curious to hear about wild injury stories, Redditor CivilizedPsycho asked:

"What is the dumbest thing you've ever done that resulted in you injuring yourself?"
The first time was bad enough.
The Poor Demonstration
"I pulled a muscle in my back by twisting suddenly."
"A few weeks later, a friend commented on me seeming better, and another friend asked how I hurt my back in the first place."
"I said 'Well, I did this...' and proceeded to injure it again."
Once More With Feeling
"One time I sprained my ring finger."
"Once it was essentially healed, I tried to do a flip onto my bed and sprained it again."
Taking a leap of faith takes guts, but it takes smarts to know when you're in for a bad landing.
Chairs Are Meant For Sitting, Not This
"I tried to stage dive at a youth club once and landed in the stacks of chairs between the front of the stage and the dance floor. Broke my arm in 3 places......."
"I was young though!"
Macho Man Fail
"True story."
"When I was five, my cousin and I were playing wrestling and I loved the Macho Man Randy Savage."
"So I get the brilliant idea to climb the fireplace and then on top of my Dad's 65-70 inch big box projection screen TVs (the ones that were like two feet deep; this is like 20 yrs before flat screens) and get ready to do the Macho Man's signature move, the flying elbow drop."
"As I go for it, my foot gets caught on the cable box cable wire and I fall, thumb first into the ground."
"To this day, I'm 35, I still can't bend my left thumb all the way."
Miscalculations are ideal setups for painful accidents.
The Wrong Direction
"i was opening something with a knife and i cut towards myself instead of away VERY dumb."
Why Staple Guns Need To Be Away From Children
"When I was a kid, there was a staple gun on the table for some reason. I knew that it shot out staples, but didn't understand it very well. I thought that they came out the end."
"So for a bit of fun, I rested it in my leg, aimed it at the clock on the wall and pushed down on the trigger."
"Drove one of those massive staple gun staples right into my kneecap."
Bad Aim
"Jumped out the school bus door, hit head on top of door, landed on @ss."
"Broke tailbone."
– Knute5
Catch Me
"At my childhood home we had a trampoline right beside the stone-tile terrace. My babysitter was walking out with a basket in her arms and for some reason my pigeon brain thought it'd be a brilliant idea to launch myself up and jump into her arms. She got a fright and stumbled backwards instead of trying to catch me (fair enough) and I made some impressive airtime before landing on my forearms on the rock, hard."
"Fractured both arms, huge scrapes and contusions on my hipbones and knees, and nearly cracked my forehead like an egg thanks to the recoil. Good times."
These were simply too hot to handle.

Avoiding A Mess
"I was cooking dinner, roommate had just cleaned the stove. One of the pots boiled over a bit and made a mess. I didn't want to leave it like that and ruin all my roommate's hard work so I moved the pot, got a paper towel and lifted up the metal burner grate. I got it about shoulder height when the pain in my fingers reminded me that it would have been a lot better to have waited for it to cool down first."
Scared Teacher

"I thought, 'Hmm, maybe walking into a school science lab when there doing experiments using Bunsen burners is an amazing idea.' I walked in and the teacher got a fright, dropped a boiling tube full of boiling water onto my foot as it smashed. I'm so smart."
The following scenarios resulted in blood. Lots and lots of blood.
The Pedal Jab
"Mountain Biking, I enjoy doing it but it is dumb and I occasionally get hurt. Worst accident was getting the bicycle pedal stuck in my Achilles Tendon. Pulled it out, bleeding everywhere, wrapped my socks around it and continued on with my ride then ran into a tree. I never said I was good at it."
Catch The Knife
​"I was about 3 months pregnant and working in a bakery, I was pretty clumsy adjusting to my new body."​
"I was doing dishes and I accidentally knocked a brand new, very sharp serrated knife off of the magnet strip... and tried to f'king catch it. Being sleep-deprived, nauseated and clearly not thinking straight... I really tried to catch that b*tch and it nearly cut my last two fingers off of my right hand. I didn't really even feel it for a good 10 or so minutes."
"Side note: when you're pregnant your blood volume doubles. I didn't know this. This was a pretty gory scene that required a good amount hazmat clean-up. My awesome coworkers seriously pulled through in the next department to help out after I got rushed to the doctor's office."
I was ten when I had my bad injury trying to "impress a girl." I told her I was agile and fast and could run across these bleachers at a schoolyard.
There were three sets of bleachers with gaps I had to jump over that were maybe six feet apart. As this girl was anticipating a display of superhuman coordination, I successfully booked it across the first two set of bleachers.
That last gap, though, was a doozy. I leapt, but not far enough.
Without going into detail, my front teeth caught the edge of the last set of bleachers on behalf of my entire body.
Yeah, I didn't impress that little girl. I made her scream, instead.

Keep reading...
Show less
It's amazing how quickly someone's life can change. If you mess up big enough, you might see your life flash before your eyes. You may not be dead, but your reputation sure is. This is why you need to keep your wits about you--you truly never know when everything can come crashing down.
Here are some of the most extreme examples of people ruining their lives in an instant. Try not to cringe too hard.
Givemesomeluck asked: Have you ever seen someone ruin their life in just a few seconds? How did they do it?

Stop doing dumb sh*t, people! Most of these things would've been easily preventable. It's so easy to get yourself hurt.
Be safe, friends. And think before you steal a cop car
Working in a doctor's office means helping people when they're at their lowest.
Sometimes, that leads to wonderful moments when the patient is thankful for all the advice and care you provided.
Other times, it means taking something out of someone's bum.
Turns out, that second one happens a lot more than you might think.

Reddit user, XxFireflyxxX, wanted to hear about:
"ER doctors and nurses of reddit, what is the dumbest cause of injury you've ever seen?"
For Fashion And Protection
I had a patient come in with lacerations to her fingers. Her blender got clogged and she stuck her hand inside to clear it. She cleared it and the blender resumed....um blending. Luckily, she had long acrylic nails. This helped lessen the impact.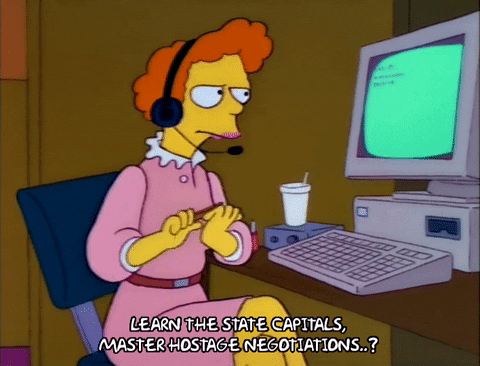 Giphy
I'd Rather Go To Sleep
Guy came in after being concerned the bed sheet had stuck to his lower leg. Turns out hed been using a petrol mower the evening before and it had exploded. Full thickness burn to his calf. No pain. He wanted to go home to feed his cows instead of being transferred to burns and plastics. Man it looked like white leather.
Why Play Typical Catch?
Guy was camping with his frat buddies and they were firing air rifles at each other with a baseball glove on.
The pellet was lodged well into his hand. Like, how did you think this was going to end?
Close Eyes Off From The World
I was in the ER as a patient next to a guy who was brought in via ambulance because he super glued his eye lids shut.
He was high as a kite, but so was I from the pain meds I'd been given for my own injury. Whatever meds I was given made me think everything was hilarious. I got yelled at by the nurses for laughing hysterically in the next room. He was being a pain in the a--, ER was on diversion already, and they were not amused.
That's Why It's Called A "Dog" Toy
A few stand out. Person somehow swallowed a spiked dog toy.
Someone tried to reverse his circumcision by cutting more of his d-ck off with a pair of scissors.
About every object known to man up the bum. 🎵 if you like it then you shoulda put a string on it." 🎵
Yeah, But, How?
I've seen an internal vaginal laceration from someone climbing a fence while trying to see something happening down the street.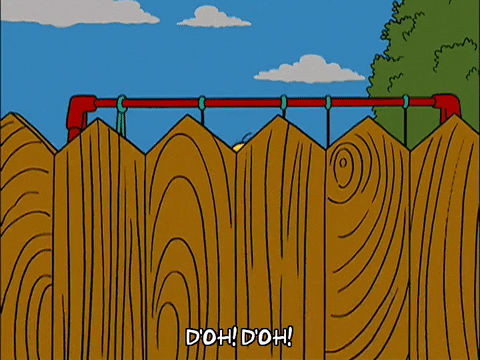 Giphy
Again With The Butt...
ER Nurse here
-We had a girl come in and who knows what she was doing but she had one of the thin glow sticks in her bladder, maybe some fun finger/glow play during a concert? I don't know but pretty wild.
Also I had a Spanish speaking only gentleman explain why a shoe polish bottle was in his bum, we had to use a video interpreter due to the language barrier but it's was pretty wild to hear the interpreter say "I have a bottle of polish in my anus" after expecting him to just explain why he had belly pain. We also proceeded to print out multiple pictures of common types of shoe polish he used to ask him if it was "this one or that one". It was hilarious when he identified what one it was based on the picture, he had to go to the OR
These Conspiracy Theories Are Easy to Debunk | George Takei's Oh Myyy
There are some bizarre conspiracy theories out there. Like Australia isn't actually real... seriously? Any conspiracy theory that requires many people to kee...
Sounds Like A College Guy Thing To Do
Had a university student who ignited a firework in his anus while drunk for the amusement of his buddies. It exploded, causing full thickness burns of his rectum, resulting in him needing a colostomy
Wow...
Operating theatre - this woman came in with a frozen chicken stuck inside her lady parts. Apparently she had a habit of buying them, inserting them and then pulling them out, as she really had a thing for going through childbirth, but on this occasion, she hadn't allowed time for it to defrost properly /adequately.
Want to "know" more? Never miss another big, odd, funny, or heartbreaking moment again. Sign up for the Knowable newsletter here.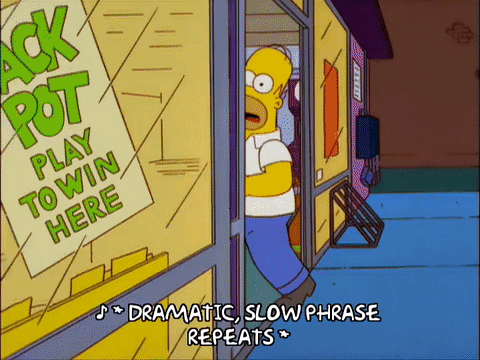 Giphy
Doctors have definitely seen some things.
Want to "know" more?
Sign up for the Knowable newsletter here.
Never miss another big, odd, funny or heartbreaking moment again.
Keep reading...
Show less
Far too often we're worried we may come off looking like a hypochondriac, so we try our best to suck it up when medical issues arise. I WebMD and google map search for the closest ERs.... just in case the parchment cut I received on my index finger was from molded pages thereby infecting my wound and possibly leading to amputation. I'm astonished by the people who can fall off a cliff and just say, whoops, and not freak out internal injury. Get to a hospital.
Redditor
u/Funeraldance42069
was wondering how many times we've all thought.... "I'm still breathing, so I'll just shake it off".... by asking....
What was your biggest "I'll walk it off" injury that turned out serious?
Broken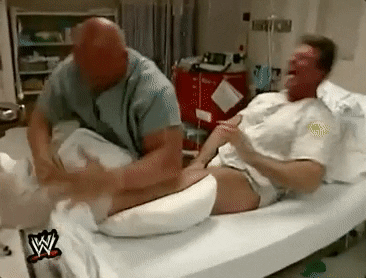 hit him where it hurts steve austin GIF by WWE
Giphy
In March, a friend and I were bouldering and a bunch of rock broke. I fell 10-12ft onto rock, broke my leg & tore a ligament in my foot. My friend took a hilarious video of the whole thing. I walked 1/2 mile back to my car after making the assertion "I'd probably know if it was broken, right?"
Deaf
Not me but my dad. He had an ear infection so bad he couldn't hear out of one ear and was getting vertigo if he stood up. He's old school tho and figured he'd just lay in bed resting to let it heal.
Nah. Didn't really work.
That crap made him deaf in one ear and there's no fix. He's tried going to doctors and has gotten "the ear is complex, sometimes stuff happens we can't fix" and he's tried hearing aids but he's just deaf in that ear now forever.
Doctor said if he had gotten in within a few days they would have just given him steroids (I think) and it would have been a fairly successful fix.
So yea. If you go deaf in one ear, go see a doctor.
Wear Shorts
I broke my arm falling over my pants which were too long and landed with my arms straight out and fractured my elbow and radius in the left arm. Mom saw the swelling but didn't take me for 2 days. When doctors saw how bad it actually was they called CPS and we were both questioned separately because they thought I was being abused.
Up to the bunk
Season 2 Pain GIF by ABC Network
Giphy
2 broken wrists from running into a wall and using my hands to stop myself. My dad kept trying to get me to climb up onto a bunk bed. Only then did we realize my wrists weren't just bruised but both broken.
To Boulder or not to Boulder
I was bouldering in a gym. Couldn't get the last hold to top out the route. Fell from 15 feet 4 times that day. Last attempt I made the transition and touched the top of the wall before falling back to the mat. Hurt a bit but I was able to walk on so I headed out. Decided to take the offer of someone else driving me home. Got home and climbed the stairs like a toddler to crawl in to bed. Couldn't get comfortable so I called a friend to run me down to the doc that was half a mile away.
They strongly encouraged me to go to the hospital since they didn't have an x-ray. Turns out I shattered my L1 vertebrae. Few days in the hospital for surgery and recovery and I was back on my feet. I don't climb anymore due to fear of an impact injury. I still want one of those rock walls that hang over a pool though.
in the river....
I had a shocking ear infection after swimming in a filthy river. Over the course of a week or so it got progressively worse and more painful. Parents thought I was just being a sook. Finally one night I couldn't sleep from the pain and was just lying in bed bawling my eyes out, so my dad told my mum to take me to the hospital where I ended up staying for ten days.
The School Called
I can't have been much older when I was climbing a bookshelf to reach something, fell back and landed on my ankle. My mother told me I was me being dramatic about the pain and sent me in to school the next day as usual. School had her come and pick me up by 10am, one trip to the hospital later to find I'd badly sprained it, and told to keep off it for at least a few days.
No apology or sympathy from my mother at all, and over the rest of my childhood she made me go to school sick or badly hurt no less than 10 times. School eventually started calling my grandparents to pick me up because my mother said I was faking/exaggerating it.
No Biggie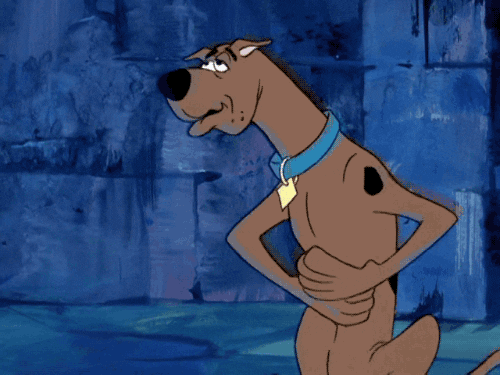 stomach GIF
Giphy
One time, when biking alone, I fell and got some road rash. No biggie, just let me get back on and- oh crap I cant bike. Apparently I had ripped up some thigh and abdomen muscles that were crucial for like... everything.
At Granny's
Crashed on my bike at my granny's house at maybe 10 years old. My brother laughed at me and my granny put a dish towel with ice on it for 5 minutes. But damn, it hurt.
Life went on, 2 or 3 months later playing backyard football I went down on the arm and... this time I made sure it clearly broke. So on the X-rays they could tell I had broken it earlier somehow and had a chat with my mom. Lol.
Helmet Always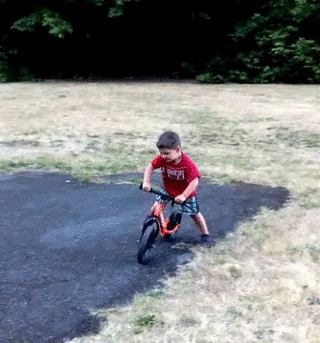 bike GIF
Giphy
Crashed on my bicycle while riding to work. Lost consciousness so I do not remember the impact. Came to, got up, started walking bike toward work, thinking I just needed to walk a bit and would be OK.
Saw ripped area on jacket and gloves (and skin!) so I realized I needed cleaned up and could not make it to work that day. Realized I was concussed when I could not remember phone number to call in sick to work. Caught a ride to Emergency room, learned I also had a neck injury. Helmet saved my life. Spent 8 weeks in a neck brace. Doing much better now almost a year later. Overall would rate the experience 0/10 and would not recommend.
Want to "know" more? Never miss another big, odd, funny, or heartbreaking moment again. Sign up for the Knowable newsletter here.

Keep reading...
Show less