I know we're a culture full of over the top whiners.
We love to go on and on about all the things that bother us.
And all of the life impediments that stand in the way of our happiness.
But we need to dial it down a notch.
There is a difference between actual bodily harm and an inconvenience.
Redditor seesnawsnappy wanted to mull over what aspects of life make us feel like actual pain but maybe we're exaggerating. They asked:
"What isn't torture but feels like it?"
I hated waiting tables. You have no idea the actual torture, ok not actual, but misery one must endure.
Dial Up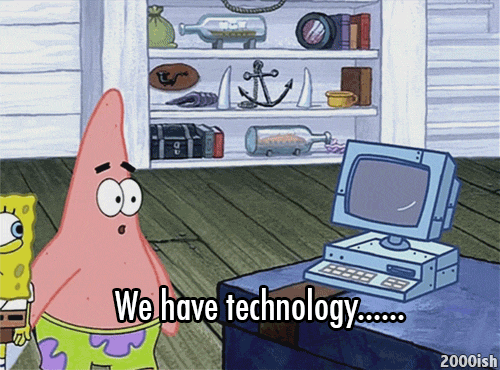 Spongebob Squarepants Internet GIF
Giphy
"Slow internet."
sev45day
"Slow internet : pretty salty"
"Connected but no internet : a n g r y"
REDDIT
Out of the Way!
"Traffic when you're already late."
EdibleTurds
"Being stuck in traffic, and having a poop locked and loaded in the chamber. Stupid drivers wrecking all the time and having me prairie doggin' for an extra hour."
pineappledaddy
"Worst part for me is I don't have to poop until Im stuck in the car i get the urge before I leave and I try to go and it doesn't happen but when I'm the car without a bathroom within 50 miles it's like I've taken a laxative it's so terrible."
bknox1789
Extensions...
"Food delivery being over the estimated time."
leswhinin
"Or when the time keeps getting extended further and further and further and you have a 6 AM flight the next morning and then you check and it turns out the restaurant closed 2.5 hours ago but Doordash still says that a Dasher was waiting for an order and you have to give up and have sleep for dinner."
THROWRA302376
Midday Blues
"Having a 230 appointment the whole day is ruined."
LikelyGeoduck85
"I had one of those today! It was the only appt available this week, and fell right in the middle of an 8 hour shift. So I left and took my cat to the vet, brought her home, and went back to work. Honestly, not nearly as bad as if it was scheduled on an off day. Lucky to have a boss that understands pet needs, too."
verycoolfarts
Jaws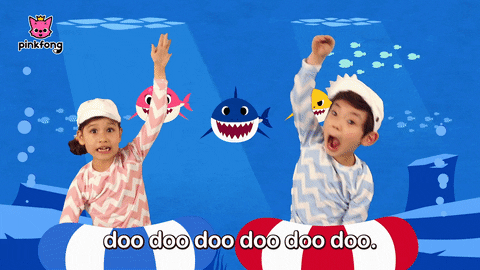 Kids Running GIF by Pinkfong
Giphy
"Baby Shark… Never mind that is torture."
Actuaryba
If I hear that song again... I can't even think about it.
Swollen Glands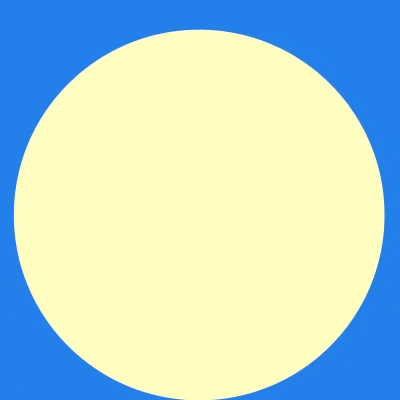 Sore Throat Radang GIF by K Health | Digital Primary Care
Giphy
"I caught strep for the first time in my early twenties when working at a daycare/preschool, and it actually was torture. My throat was so swollen it felt like I was swallowing glass and every time I tried to swallow I couldn't really get all my saliva to go down so I was pretty sure I was just going to drown in my own spit."
Timely-Tea3099
It's Lost
"When you lose 5g and it kicks you back down to 4 and it won't load a webpage even though 2 years ago it would've had it up in 2 seconds."
EggsAndBeerKegs
"Long story short with physics, it's frequency vs power. Then providers think they need to upgrade some parts but not others. There's a reason, but it's a stupid reason."
hoosier268
"This makes me furious. How in the hell is having only 4g as slow as when we didn't have 4g at all years ago? Ridiculous."
FainOnFire
MOVE IT!!
"Being on one of those slow-moving people movers and stuck behind someone who is just standing there instead of walking."
bassistmuzikman
"I yelled 'get out of the way' this morning to a guy that was walking slow when a car was behind him and I need to get to where the car was coming from."
coolcrushkilla
Eternity
"Waiting at the doctor's office. (USA). They have the audacity to charge you a fee for being late and calling it a 'no-show' but damned if I've ever been to a 2pm appointment that actually began earlier than 2:30-2:45."
sexapotamus
"45 minutes is ok, in France we don't pay for doctors but it's possible to wait 2 or 3h after the original time of appointment."
Rabanaaash
"I remember having regular appointments for physical therapy that never started on time. The magazines in the waiting room were crap, so I started bringing a really long novel with me."
Annihilated_Matter
Forever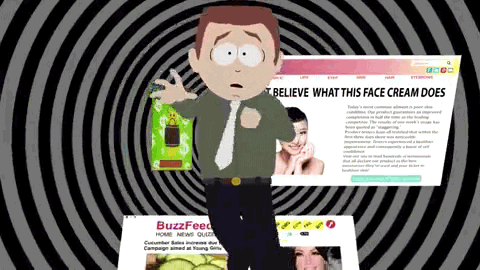 Comedy Central Advertising GIF by South Park
Giphy
"Watching 2 unskippable 30 second ads, it's only a minute but it feels like an eternity."
Formal_Activity5040
Well there are worse things in life. We do whine a lot.
Want to "know" more?
Sign up for the Knowable newsletter here.
Never miss another big, odd, funny or heartbreaking moment again.
Keep reading...
Show less
Ask me what little thing pisses me off and... I wouldn't know where to begin.
Oh, Lord. What does that say about me? Yikes.
You see, there's no shortage of things out there that annoy the hell out of us.
There's a recent viral meme that I love because it proudly declares, "I hate going out in public because the people be there." It speaks to me.
But there's more out there to get on our nerves than just people.
Redditor DisastrousArticle30 asked the online community:
"What pisses you off instantly?"
"YouTube..."
"YouTube turning your whole recommendation page into a topic you've watched two videos of."
Quantum_Cucumber408
The algotithm is terrible and it's a big reason why I don't spend more time on YouTube.
"Horseflies will chase you..."
"Horseflies. Bees only sting you if you mess with them. Wasps sting you if you get too close. Horseflies will chase you to the next town over just to bite you."
TheFrostyDude_
I don't think I've ever come across a horsefly and I think I'd like to keep it that way.
"When it takes..."
"When it takes 15 seconds for a company to put a fraudulent or unwanted charge on my account but takes 5-10 business days to get it back."
ficey54943
Yes, the bureaucracy hates everything and everyone.
"Getting blamed..."
"Getting blamed for something you didn't do."
amartins02
Very frustrating. Getting some flashbacks to grade school...
"When you drop something..."
"When you drop something and it bumps into even more things on the way down."
Higxster
Ah yes, few things annoy me more than having to clean up a mess I didn't intend to make.
"When I hit my head..."
"When I hit my head on something. There's this pipe right around head level near my washing machine and utility sink (I'm not even tall…it's an old house). I bump my head on it an embarrassing amount of times. I always want to smash something when I do."
scrodytheroadie
Sounds like it's time to make padding that pipe your next home improvement project!
"I was ice fishing..."
"Seeing people leave trash out in nature.
I was ice fishing this winter and I saw these guys just dump their trash in the hole drilled in the ice. My blood was just boiling at the total disrespect given to nature."
jetodic829
If you have trash with you, you should carry it with you until you can dispose of it properly and safely.
End of discussion.
"Trying to open..."
"Trying to open "easy open" packaging to find out that sh*t is not, in fact, easy to open in any way, shape, or form."
beard-lover
Those little tabs at the corner of packets of cold meat that are supposed to peel the whole thing open but instead, just completely detach!
RAGE!!!!
"People that stick..."
"People that stick gum underneath the underside of tables or litter literally anywhere."
Pineapple_Code
People are nasty.
It's awful.
They sometimes make me want to move to a different planet.
"When in a conversation..."
"When in a conversation someone does a whole monologue but when they're done, won't let you get a single word in and will even walk away."
Tiddyparlour
People like this have a tendency to suck all of the air of the room, to say nothing of the conversation.
If you'll excuse me, I'm going to go have a walk and calm down.
Care to join me?
Some of these hit a bit too close to home.
Have some annoyances of your own to share? Feel free to tell us more in the comments below!
Want to "know" more?

Sign up for the Knowable newsletter here.
Never miss another big, odd, funny, or heartbreaking moment again.
Keep reading...
Show less
I used to get really angry when the train would be delayed. I used to rush, rush, rush everywhere I went, and drive myself crazy. Finally, I stopped. I don't rush for anyone.
But I have still witnessed people have public meltdowns on train platforms. It's okay, they can't all ascend to a higher realm of consciousness as I have. (Just kidding!) Just don't get me started on how I get when I stub my toe...
It turns out I'm not the only one who has a thing against minor inconveniences. People shared their thoughts after Redditor finallyhomemusic asked the online community,
"What is something that bothers you more than it should?"
"YouTube turning..."
"YouTube turning your whole recommendation page into a topic you've watched two videos of."
Quantum_Cucumber408
The YouTube algorithm is pretty terrible. I think we can universally agree.
"Ads about..."
"Ads about $350 dollar surveys on Instagram. It's a scam and it's annoying as hell."
DutchDude69
Few things annoy me more than Instagram ads when I've used the app.
Which is probably why I barely use the app.
"I work so hard..."
"Buffering.
I work so hard and pay so much for good internet. Having 100/100 speeds and being plugged into the router should never have issues."
Allisvoid
So many people around the United States lack a reliable internet connection and the companies that provide an internet connection know that they have a monopoly on what should at this point be considered a public utility.
"People that stick..."
"People that stick gum underneath the underside of tables or litter literally anywhere."
Pineapple_Code
People who stick gum anywhere are gross and you can't tell me otherwise.
"When people stand..."
"When people stand in the middle of the grocery aisle talking and won't move."
Present-Environment5
A little spatial awareness would go a long way but you'd be surprised to know how many people lack it.
"A lot of people call you..."
"Not even telemarketers, but the scam callers. A lot of people call you like fake Apple call centers asking you to login because of 'security reasons' or whatever."
Adrenaline_Junkie
Apple will never call you. It's a shame how many people fall for these tricks.
"When my boss..."
"When my boss tells me to do something I was literally just about to do."
scaryboilednoodles
Micromanaging is probably the single most effective way to get people to hate working with you.
"When someone..."
"When someone is waiting for my parking spot. I have no idea why and I always feel like a jerk for getting mad. But I still get mad."
madamguacamole
Finding parking can be such a stressful activity to begin with that this doesn't surprise me.
"People who talk..."
"People who talk on their phone on speakerphone in public or anytime there's no reason to. It's disrespectful to the person you're talking to and makes the conversation a lot harder."
Tim-Fu
I was recently stuck on a train that had to wait for the all clear and people used the time to talk on speakerphone in public to tell their families where they were. It was horrible.
"Marketing."
"Marketing."
"It's infuriating. Every time I see an ad for literally anything I get irrationally angry out of how obvious they try to sell. The idea of making a sale is so manipulative to me, there is no honesty anymore."
FantasticStock
But I ask you... have most ads ever really been honest?
What's that sound you hear? Is that the sound of someone not returning the shopping cart to the corral? Probably, and it's horrible.
Have something that gets you furious that wasn't mentioned here? Feel free to tell us all about it in the comments below!
Want to "know" more?

Sign up for the Knowable newsletter here.
Never miss another big, odd, funny, or heartbreaking moment again.
Keep reading...
Show less
Enjoying a meal is one of life's simple pleasures.

In fact, food is a universal passion, with many food bloggers and foodies sharing their best recommendations on where to eat on various social media accounts.
And while the act of dining is always glorified in a positive light, not everyone talks about some of the most unpleasant things that happen when sitting down with fork and knife.
Until now.
"What pisses you off when eating?"
Strangers on the internet had plenty to say about the not-so-pleasant experiences no one ever talks about.
A pleasant eating experience can go awry when the body doesn't cooperate.
The Painful Bite
"crunching my cheek."
"Sucks even more when you bite them more than once in the same spot."
One Bad Sip Can Ruin Everything
"Choking on my drink. And I'm talking about those really bad ones where I'm coughing for a minute or two straight."
– triz_03

"Dont forget the people who keeps asking ''Are you ok? Are you OK? Drink some water, breathe, are you ok now?'''
"Swear to god it always goes away faster when people don't realize that I'm trying to make a decision between choking to death or making a noise and attracting unnecessary attention."
Tooth Extractor
"I accidentally pulled a loose tooth out with starburst. I was chewing and the tooth got stuck in a starburst and pulled right out."
Lol, first time I broke a tooth I was eating a piece of duck a neighbor had brought over. Chomped right down in a piece of steel shot. That's been 17 years ago, still won't eat duck.
No More Duck
"Outside dining can be romantic, or a complete disaster, depending on the situation. "
Too Much Atmosphere
"When eating outside, bugs, and wind blowing away napkins and wrappers."
Unwelcome Guests
"Insects buzzing around you."
"My workplace has developed a fruit fly problem. After killing 3 by hand I packed up my lunch smh."
There are things like these instances you can never plan for.
Devilish Chips
"When you are eating tortilla chips and one breaks in half and goes sideways as you're chomping down and gouges the roof of your mouth."
– geronika

The One That Refused To Go Down
"I had a chip get stuck in my throat like this."
"I didn't choke, I could still breathe, but it was not fun to have a perfect triangle wedge stabbing into my esophagus haha."
Unappetizing Intruder
"Feeling a crunch where it shouldn't be."
"Really any surprise texture where it shouldn't be. Like eating something with shrimp and biting into a mushy one. Or finding something stringy in chicken."
– Summerie

A Bone To Pick
"Last time I had homemade fish a bone almost got stuck in my teeth, like it was sitting straight up and down."
– JLL1111

Both Terrible Options
"Either burning or biting my tongue."
The one unpleasant thing that happens is when I'm eating with someone who wants to try something on my plate.
"That looks so good, can I try it?"
Normally, I'm not opposed to sharing my food. But when a person reaches across the table before I can give an answer, even though it will be a 'yes,' and takes a morsel of food off my plate and directly into their mouth, it absolutely infuriates me.
The audacity!
Here's a tip, wait for the affirmative response before assuming, please. Geesh.

Want to "know" more?
Sign up for the Knowable newsletter here.
Never miss another big, odd, funny or heartbreaking moment again.
Keep reading...
Show less
It's easy to be annoyed over petty things. We just have no time for nonsense when untoward actions get in the way of us trying to go about our day.

But everyone has that one gripe about something or someone that can potential ignite fury, and those are the buttons that one would be better off avoiding to push.
Curious to hear about the things that can set off a person, Redditor DoctorLove01 asked:
"What is something you hate with a passion?"
Are some of these relatable?
It's best to avoid people with certain proclivities that leave a lot to be desired.
A Cowardly Role
"People who always are the victim no matter what they have done."
Ditching Responsibility
"People that cannot admit fault."
"People will respect you if you come out and say you messed up and you're sorry."
Manipulative Wretches
"People who make subtle rude comments in such a way that if you call them out they can make you look like the a**hole."
Below are example's of the actions of people ranging from annoying to absolutely unforgivable.

Space Deniers
"People who block doorways. It just happened to me over the weekend, walking in and a family of 4 entering before me all blocked the way for myself and the guy behind me."
"I know I'm not running and I don't need to maintain a pace, but have some spatial awareness for gods sake."
Disrespectful Of Public Places
"Littering. How can anyone be that lazy and disgusting? Do they not use bins in their own homes?"
Epitome Of Irresponsibility
"Drunk drivers."
We may be guilty of some of the following we're too ashamed to admit.
Superficial Idolatry
"How aggressively and passionately people follow influencers and put them on a pedestal."
Unintelligent Arrogance
"Confident idiots"
"It's so bizarre how apparent it is that someone has never been surrounded by smarter people. You'd listen more and be less confident if you know that you have much more things to learn and that you, too, can be wrong."
– cvtedvck

Not Relationship Material
"People who hold a conversation and then just stop texting back in the middle of said conversation, being left on read and people who cheat."
Prone To Judge
"People who judge a people by their appearance. I work a blue collar job and the looks I get when I'm off work at like a gas station makes me mad. I'm sorry I'm covered in grease and bs but I want a coke and need gas."
I have a very low tolerance for people who don't understand the concept of being punctual.
There are many variables causing a person to be late, whether it's for a date, work, or a friend with whom you've planned a coffee date to catch up.
Even though I'm a procrastinator in other situations, that is not the case when someone else is involved. I always allow myself plenty of time to get to where I need to be with some wiggle room for subway delays or traffic.
A 10-15 minute late window is perfectly fine. However, I've waited 30 minutes to an hour before for people, and they never had a valid excuse except for the fact that they are terrible at time management.

It's enough to get me fuming, but maybe that's on me for expecting everyone else to share the same mentality that people's time is precious.
Keep reading...
Show less