Reddit user jwwin asked: 'What is a predatory business that shouldn't be legal, but is?'
Companies are typically in business for profit, and very few have the goal of keeping the customer's interests in mind.
But some corporations go even further to get more out of their customer in exchange for their "quality services" and as a result, the line between general business and scam becomes blurred.

Redditor jwwin asked:

"What is a predatory business that shouldn't be legal, but is?"
Students paying an exorbitant amount in tuition in order to seek higher learning should be warned there are additional expenses to cover for.
A Textbook Example
"College textbooks, they will release an 'updated' edition every semester but the information doesn't change. And then after you spent a fortune on the books the places that buy textbooks will give you like 5% of what you paid for the book."
– teethalarm
A "Double Whammy"
"Former Prof here. I talked with a book rep about this once and learned a lot. It is a bit complicated but worth understanding. Book publishers rely on large quantity sales to make any money on a book because the cost of production is so high up front (author, editors, printing, etc.). So, for a book to be profitable, it has to sell a lot of copies to spread the cost of production across all the books. A paperback in the fiction section might sell 100,000 or more. A textbook might sell as few as 1,000. So, the publisher needs everyone to buy the book to break even."
"Now add colleges into the mix. Somewhere in the 1980s (give or take), colleges saw publishers selling books and making larger profits on them than the college bookstore was making per book. So they got the bright idea to start buying used texts and reselling them. Before that, a text would come out and 97% (making the number up but it was close to that) of the students would buy the book in year one, 85% in year two, 75% in year three, 60% in year four and 50% in year five. A $50 dollar book would cost $25 to make (again, making the numbers up), sell to the bookstore for $40 ($15 publisher profit), and be sold to the student for $50 ($10 bookstore profit). Across the five years, the producer would make a profit."
"Then, college bookstores began offering students $25 for a used book and selling it for $40 ($15 profit - $5 higher than that of a new book). Students would then prefer the $40 used book over the $50 new book. But that cut the publisher's sales from 97% to 50% in the first year. Because they could not sell as many books they had to do two things: (1) raise the initial price of the text to cover the production cost in 1-2 years rather than 4-5 years, and (2) cut the cycle down from 4-5 years to 1-2 years to ensure that they got sales of the book. That is a double whammy. Texts that used to cost $50 now cost $300 or more. And they have a new version out every 18 months or so. Students refuse to pay that price and that cuts the sales numbers even further forcing the price up again. And, with new editions out so frequently, it is harder to sell them back to the bookstore."
"That's why you see so many 'course packs' now - where a professor will pick a few pages from a book to give to the students. I went from having nearly every student purchasing a text in my early career to having zero students with a text late in my career. Your professor probably dislikes the state of affairs as much as you do. I cut down what books I would select because I could not justify students paying that much for what they were getting. I would also recommend students look for older editions on Amazon and the like which got me in trouble with my administration because I was not supporting the bookstore. But, it was difficult to teach from a text that no one had or had access to. The University's desire to generate revenue from texts truly was killing the chicken because it was not producing enough eggs."
"So look for an older edition on Chegg, Amazon, or the like and match it up with what your professor is teaching from the new edition. You are right, it probably has not changed. Be careful for the problems at the end of the chapter - that is often where the changes are."
– BewnieBound

These businesses parade as services but they are notorious for taking more than what you're willing to pay for.
For A Future Owner
"Rent to Own (furniture, appliances, TVs, video game systems, etc.) The mark up on the interest over time ends up costing 4 times the purchase - or more."
– PartyAlarmed3796
"Well the trick is to not pay (seems to be what a lot of people do)."
– Expensive_Ad2695
"Which is why those places are so expensive and why they're actually kinda necessary for some people."
"They're taking a pretty big risk on people with no credit, and if a person with shi*ty credit needs a refrigerator or other necessary appliance, there's usually nobody else willing to work with them. Also, most of them report to credit agencies so you can build your credit through them."
"I'm not a fan by any means and I hate that people are buying video game systems and couches through them, but I still think they're filling a need."
– Pitiful-Pension-6535

Money Sucker
"Payday loan companies – they're like financial vampires, sucking the life out of people with high-interest rates."
– neonliolia
"And yet most of them are owned by major banks... hmmmm."
"Bank of America, Wells Fargo, US Bank, JP Morgan/Chase collectively all own the largest payday lender companies."
– Bramtyre
"In Canada, there is an effort to turn Canada Post into a kind of bank that offers basic banking services to the most vulnerable. Not sure what happened to that, but it was an alternative to check cashing and payday loan rackets."
– hobbitlover

Greedy Event Vendor
"Ticket Master."
– LTVOLT
"Agreed. We went to a preseason hockey game the other week. Tickets were $5 each but there was around $8 of Ticketmaster fees for each one and you had to use their app to get in the door because the barcodes change like every 30 seconds or something. It's ridiculous."
– darfus1895

Where can citizens turn to receive genuine care without drying up their financial resources?

Big Pharma
"Health Insurance and over priced perscription drugs."
"Wife is type 1 diabetic. Her pump is over $1000 a month WITH 50% coverage. $177 for just the sensor pack. We have the best coverage we can afford."
– Dukeboys_
"US pays the middle man for health care coverage. The middle man and the health care provider come up with "health packages" you can buy into, just in case you get sick. It's just sick how they funnel money from the middle class into this."
– dcoolidge
"Healthcare insurance industry. They can straight up reject claims you should be covered for and make you jump through near endless hoops to get them to pay for the service that is part of your plan."
– ColdHardPocketChange

All Out To Get Ya

"Homeopathic 'medicine' sellers."
"Psychics"
"Domain search engine registration scams (fake emails or physical mail that shows up saying 'your domain search registration is about to expire' and look exactly like warnings that your domain name is about to expire)"
"Fake homeowner warranty/car warranty scams loaded with so many limitations and exclusions they'll basically never pay out."
"Multilevel marketing systems like Amway."
– 4wqrewtety

Losing Sight Of Kids' Well-Being
"From my experience working in group homes for youth are awful. The owners only want money and the more kids in care the more money."
– OddReputation3765
Going Nowhere Fast
"Car insurance."
"You get penalized for using it. Even just once in some cases."
– Effective_Sundae_839
"1000% agree. I was rear ended by a hit and run driver while i was stopped at a stop sign. Literally came to a stop for 3 seconds max and got destroyed. Car insurance wanted to give me 4k and shut me up. It's called the nuisance fee. I eventually lawyered up and got 25k out of it. But like wtf. B*tch that's what we PAY FOR, following renewal of my policy it increased hundreds of dollars a month and that was even after i switched to a different company. 'A claim is a claim regardless who is at fault.'"
– HitBackZach

Businesses taking advantage of their customers should be a crime, yet here we are.
What companies can you think of that legally continue to look after their own profitable interests above providing a decent service?
Everyone loves a juicy secret or insider knowledge.
From knowing about a secret love affair happening between colleagues to understanding how to cheat the system when booking a table at a hot restaurant.
There are times, however, when holding onto a valuable piece of knowledge comes with a fair share of stress.
Indeed, sometimes knowing something which isn't common knowledge to everyone feels like it could get you in pretty serious trouble.
Almost as if the simple act of knowing what you do was illegal.
Redditor Diligent-Log6805 was curious to hear the juicy secrets and information people were worried might eventually get them arrested, leading them to ask:
"What piece of information did you learn, that feels illegal to know?
Contraband Music!

"Sometimes you can play around with URLs and find clean copies of watermarked previews."
"Helps a lot when trying to learn a song that you don't have sheet music for."- funkycat75

Sheet Music Animation GIF
Giphy
Not Illegal To Know, But Possibly Illegal To Use

"You can order maintenance keys on Amazon for most models of coin op laundry machines."- Reddit
"You can buy many keys online."
"Among them are:"
"There's the Ford fleet keys, which can get you into cops cars."
"There's firefighter and maintenance elevator keys which let you control elevators."
"You can turn them off, or turn it to fire evacuation mode (it just goes to main floor and is then unusable) and even firefighter/maintenance mode which the elevator will only go where you want it to go.''
"It won't stop at other floors to pick up other people."
"Keys for bulldozers, backhoes, and other heavy equipment."
"Often one key will open many models from the same manufacturer."
"There's also something called a Lishi Tool."
"It can be used to pick locks, but it's also set you to tell you the position of each pin in the lock."
"That allows you to have another key cut from code (useful if you lose your keys and don't want to replace the whole lock.)"
"And of course, handcuff keys."
"I've used a real handcuff keys in toy cuffs, so I'd imagine toy keys could work in real handcuffs."
"Generally these would all be legal to own (except the Lishi which is a type of lockpick and has various legalities around the US.)"
"All you need is an internet connection, a credit card to pay for it and an address to send it to."- David2022Wallace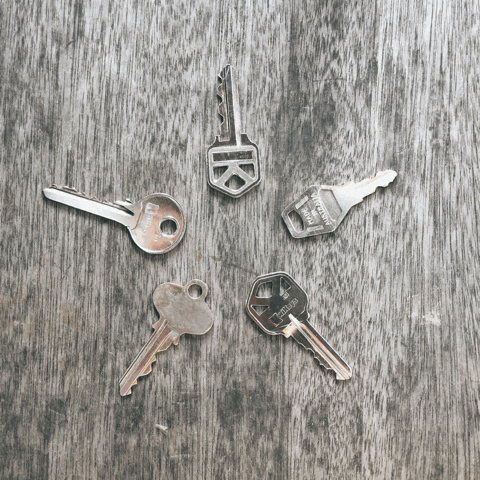 diy colour GIF
Giphy
I Mean, They Weren't Going To Use Them...
'If you go to the plant section of a store and walk around, you will likely find a few clippings on the ground."
"You can pick those up and take them home with you and stick them in some dirt and illegally download a plant for free."- periyyas
Can Delete The File, Not The Info
"One time I received an email from my boss with an attachment that he clearly didn't mean to send."
"It was an Excel file showing the compensation of everyone in my extended department."
"I gawked at it for a few minutes before he showed up at my desk."
"He made me delete it while he watched.'
"He couldn't delete it from my brain though."- DWright_5

shift gmail GIF by Product Hunt
Giphy
Good To Know, I Guess?
"If you use a natural gas then fire fighters will think it was a gas leak whereas if you use something like gasoline, it leaves identifiable burn marks."- Crash_Junior-
A Helpful Glitch
"Doesn't seem to work anymore, but there was a restaurant chain app that I realized that after I had used rewards points that gave me $6 off one of my orders."
"My usual order was about $12, so about half off."
"I then noticed next time if I selected re-order previous order it would still include that $6 off every time, even though I had nowhere near the rewards points to keep getting that amount off, it just copied all the specifics of the previous order."- turkeysandwich1982
Checkmate!
"En passant."- Normal_Public3520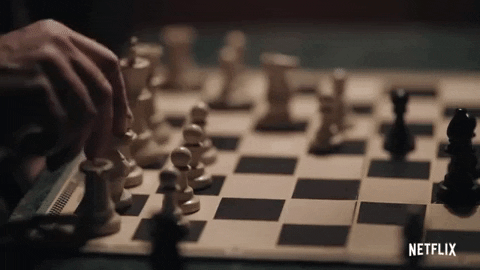 Chess GIF by NETFLIX
Giphy
Always Look For The Loophole
"In Australia, no electrical apprentice can work within 600mm of green domes ( where houses are connected to underground power) but you can work as close as you want if you don't have any electrical license."- thorpie88
When You're Dealing With Something Bigger Than The Law...

"Jury nullification is something every U.S. citizen should know about."
"Disseminating information about it could actually lead to charges being pressed in certain circumstances, so it kinda is illegal at times."- Mrgoodtrips64
When You Don't Feel Like Paying
"You can just create a new email and extend your trial limit."- HolyFire-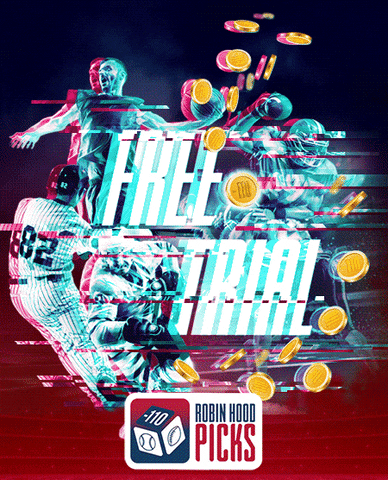 Giphy
...Make Friends With A Gardener?...
'In Brazil, it's not illegal to consume and grow hallucinogens mushrooms though it's illegal to sell them."- MuriloJCD
It's always exciting to hold on to secrets or privileged information.
And all the trouble it has the potential to get you into might make it only more exciting.
Whenever a person is getting ready to travel, one piece of advice they should always listen to is to read up on the local laws of the place they're visiting.
Because there are activities that might be acceptable back home that will land a person in jail in another country.
Curious, Redditor Judgmental_Squirrel asked:
"What is something illegal in Europe but not in the US?"
Baby Names
"In Denmark, we can't just name our babies anything we want. We have an approved names list to pick from. We can request a name that is not on the list but it rarely gets approved."
- Healthy_Highlight_71
No Medicine Commercials in Europe
"Pharmaceutical companies marketing directly to consumers."
- ConstantlySlippery
Aesthetic Dog Changes
"Docking dog's tails and cropping their ears."
- Penguinair
Also Cat Aesthetics
"Declawing cats. Most countries here do not allow that."
- DreamingDragonSoul
Crate-Training Animals
"In Germany and in other European countries, it's illegal to lock dogs in cages or crates for extended periods of time. As in daily while you are at work, for example. It's considered animal abuse."
"So many people in the US do this and I've always thought it was abusive. It amazes me how they justify it as, 'Oh, my dog loves the secure feeling of being in his crate' when it's only done for the owner's convenience."
- KookyPiccolo1661
Enough Said.
"Flamethrowers."
- squirrelrap69
Predatory Pricing
"Selling something below the price you bought it for (with the intention to sabotage other businesses). For example, Walmart tried to do this in Germany to destroy their rivals, but they failed miserably and completely retreated out of Germany."
- Lord_Gelthon
Washing Eggs Pre-Sale
"I'm in the US, and a former workmate has chickens as a hobby and gives away the eggs, unwashed. They are in the carton and obviously straight from the nest, because there are all sorts of particles of an output nature on the eggs."
"In Europe, eggs at the stores have sometimes a bit of poop or even feathers on them. Either rinse them before or just wash your hands after. But usually, they're quite clean."
- rncookiemaker
Not Okay in Europe
"Well, Colorado just made it legal to grow psychedelic mushrooms in your own home."
- ITRabbitHole
Additives in Food and Drinks
"Brominated vegetable oil."
- Marijn_fly
Satire Not Allowed
"In the UK at least, showing footage from parliament in a comedy show. More specifically, 'No extracts from parliamentary proceedings may be used in comedy shows or other light entertainment such as political satire.'"
"I only learned that when I tried to watch an episode of 'The Daily Show' that was blocked in the UK for that reason.US comedy shows can show congress all they want."
- Moctor_Drignall
No Sick Days
"This is the main reason I quit my job at Walmart. I had strep throat, so I got a doctor's note and asked that my absences be excused. The managers there refused, and so I quit."
"By the way, Walmart counts your absences as points against you. For example, if you're absent and call in to let them know, you still get a point. Get five points and you're fired. Really makes you feel like a worker drone in a dystopian novel."
- stellaluna-37
The Impact of Additives
"The US has a use it until it's proven harmful policy, and the EU the other way around. Prove it doesn't harm (in given and reasonable quantities) and you can use it."
"Fun fact, some friendly Americans after moving to Europe started realizing they did not suffer from suspected lactose/gluten/you name it intolerance but simply had their guts harmed by additives and seen their symptoms improve here. Check your additives, kids."
- ArtichokeFamiliar205
Candy Distribution
"Various ingredients found in lollies/sweets/candy e.g titanium dioxide. There are tighter restrictions on food production in Europe resulting in American companies having to alter their recipes so they can be sold in European countries."
"A lot of US-based companies partner with foreign companies to meet these laws (so the healthier versions rarely reach US soil). In French Polynesia for example, Coca-Cola partners with La Brasserie de Tahiti, and all of it is made with real sugar and sold in glass bottles that you return to any store for a discount on your next purchase."
"I can't remember for sure if the glass bottles are a law or just the standard for La Brasserie de Tahiti. Either way, it's a great example of how easy it is to cut our reliance on plastic. The public will adopt it quickly, it's really just corporate greed getting in the way."
- A0ma
Sale Sale Sale
"Artificially jacking up prices of things only to then put them 'on sale' when the sale price is really just the always-intended price."
- peachpinkjedi
While the word "illegal" may make most people think of illegal activities that a citizen might perform, most of the illegal acts here were in regards to public safety, as well as allowing the general public to live a healthier life.
Who hasn't either shared their password or used someone's password for Netflix?
It seems like a generous and cost efficient thing to do, right?
In reality, however, it's a federal offense.
Not one that will likely ever get you much trouble, however, as Netflix has even been caught red handed in the past encouraging people to share their password with others.
Indeed, people will likely only continue to share their password to Netflix, and many other streaming services, with absolutely no idea that they are committing a crime when doing so.
In fact, password sharing is only one of many things people partake in having absolutely no idea they are breaking the law while doing so.
Redditor LarxRAR was curious to learn about other seemingly harmless things people do which are, in fact, criminal offenses, leading them to ask:
"What is the stupidest thing that is considered a crime?
Shouldn't Be Illegal, but inadvisable none the less...
"Sleeping in your car while parked."- gchaudh2
I Mean, People Do Have Allergies...
"Here in Illinois, it's illegal to bring a ferret to work."- Living_Murphys_Law
So Much For Loving Thy Neighbor...
"There was a post I saw where a woman and her daughter were letting their elderly neighbor use their hose cause his water had been shut off, but the authorities found out and the mom and daughter were fined like $400 and had to pay or their water would be shut off."
"Any law that says you can't feed or help people because of some arbitrary or hateful reason."- painted_unicorn
Fumble!

"'What's he in for?'"
"'He gave an account of the Patriots game without the express permission of the National Football League'."- kms2547
Put Your Thumb Away!
"The only time I spent in a jail cell, I was arrested for hitchhiking."- renegentry
Full Service Or No Service!

"Pumping your own gas in NJ."- EyeWantItThatWay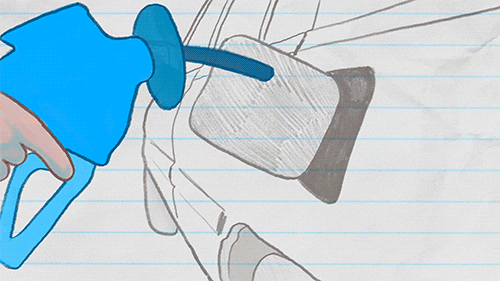 Gas Station Cars GIF by University of California
Giphy
Never Trust A Man Carrying Salmon...
"In the uk, it's illegal to handle a salmon 'suspiciously'."- BenidormSolana
Helping The Environment? The Very Thought!

"A lot of municipalities and HOAs prohibit the use of clotheslines."
"Very few places have 'right to dry' laws that preclude these prohibitions locally."
"I think bans on clotheslines are stupid, how dare we save energy in the name of making sure our neighborhood doesn't look trashy."
"I don't think clotheslines are trashy anyway."- llcucf80
No Charity Allowed!

"Feeding homeless people."- Cannibal_OX
One would like to think that all laws were instituted for a reason.
Nonetheless, this begs the question: just how many people in Illinois have ferrets?
The internet has proven a hugely advantageous advancement in technology.
Creating not only a world where we can buy just about anything with a single click, but also communicate with others all across the globe with considerable ease.
Something we were all beyond grateful for in March of 2020.
However, the internet can sadly be a dangerous endeavor, particularly the part of the internet known as "the dark web", where one's identity and locations remain anonymous.
Whether people find themselves on the dark web, primarily used for illegal, under the table operations, they often tend to find themselves in dangerous situations.

Some being far more terrifying than others.
Redditor BusinessOnion was curious to hear cases when people found themselves in truly dangerous situations after visiting the dark web, leading them to ask:

Dark Web users of Reddit, was there ever a point in your use that you felt you were genuinely in danger? What happened?
It's Not As Dark As You Might Think...
"I've used the dark web once or twice."
"Scariest thing was when my screen went black for a few moments and turned back on."
"Wasn't anything big, just my display cable f*cking up, but it did give me the creeps."
"As for dark or disturbing sh*t, I've only found a list of random addresses."
"The dark web really has a lot of stigma associated with it."
"For the most part it's just people curious about the dark web or people trying to scam you or sell you drugs."
"You have to do a lot of looking to find the really f*cked up stuff."
"You're more likely to find dark web type crap on Reddit or YouTube than the actual dark web."- SkippyDingleCha1k
A Case For Legalizing It?

"I once bought a bit of weed and I received a blackmail letter threatening me with awful things, like sending CP and calling the police, if I didn't send 1 btc, $1000 at the time."
"I was scared sh*tless but nothing ever happened."
"Always check the reviews before buying anything!"- noddintestudine
Some Advantages?
"A friend of mine used to use Silkroad on the Darknet when Bitcoin was $10 a pop."
"He placed at least 100 orders through it and never had any issues."
"It's a shame he didn't keep all the Bitcoin he bought because he would have been a millionaire now."- darktone2
Because Of The Billing Address?

"I was trying to buy those super cool laser pointers and I got a random message saying I know where you live."
"I noped out of that site straight away."- ThickCactus85
Being Caught May Have Been Less Dangerous?

"In college some friends and I ordered a 100 sheet of acid, using bitcoin, to our college P.O. Boxes."
"We got pretty terrified when it didn't arrive when it should've."
"We thought it was found by USPS, our own mail service, or the DEA; we were paranoid."
"Turns out they just shipped it later than they said."
"We got our 100 tabs but that was a VERY stressful week and a half for all of us."- dasHeftinn
Important Things To Consider
"Every time."
"Remember that the person you just bought drugs from knows, your address, that you have drugs in your house. There's probably evidence of dark web use in your finances/computer/trash."
"They can rat you out with impunity just because they're feeling malevolent."
"They also could just get caught and be careless with destroying ex customer information, so it hangs over my head to this day."- 8v1hJPaTnVkD7Yf
Hidden Meaning?
"Came across a chan style site."
"Every post was about trains."
"Wouldn't say I felt in danger, but i felt so out of the loop that i was missing something that I just got off."- CreekKraken
There's Always A Chance...
"Had a buddy who used to order weed."
"The distributer got busted and the postal service let him know there was a suspicious package for him."
"He could either pick it up or it would be destroyed."- tha_t0dd
You Can't Trust Anyone...
"My friends and i were once ordering some green off the dark web."
"On the way, we saw a dude selling cyanide."
"Don't ask me how I got it."
"Don't tell me what you'll use it for."
"Violation of either condition will void the sale."- bluejaywhey
Car Trouble

​I own a fairly rare car that had a rare error code. I looked it up on Google and there was only one other person on the car maker's forum that had the same error. And this guy took months and months going back and forth between car shops and the forum thread to try to get the issue fixed. Everyone on the forum was pitching in to try to help him. So I kept going through this long forum thread to try to figure out if he ever fixed it. And suddenly there's no more replies from the guy.

Everyone was scratching their heads for a while. We thought he had maybe gotten the issue fixed and didn't bother to update us on it. Then one day, a news article popped up about a really rich guy who died in a Thai jail cell. And then we connected the two stories and they matched up. The same make and model of the car in the news article matched up with his car. And they were both claiming to be in Thailand at the time.
So what happened was that that same guy who was still talking on the forums got raided by the Thai police around the same time he stopped replying to the forum. Turns out that he was running one of the biggest dark web marketplaces where drugs were being sold and exchanged. It had something like $1 million in revenue per day and he was hiding out in Thailand while living in luxury. They found him dead in his jail cell a few days later.
Regoapps
Government

I was a casual orderer of the dark web for awhile and got pretty big into it and started buying slightly bulky packages. If you knew the markets for awhile then you would know one called Alphabay was the best of the best "the amazon of drugs and fraud" would be its best description.
However it went down mysteriously one day and everyone assumed the owners just scammed everyone for their bitcoin(partially true) but in the background it was actually seized the DEA. Everyone flocked to a new site called Hansa which had some sketchy design features but it was the next best alternative.
​Turns out the Dutch police took over the site and with cooperation of multiple governments ran a drug distribution onion site with over a million dollars of transactions for around a month. They were gathering information from unsuspecting users(including me) who bought with faulty security practices.
Now this is where I started freaking out imagine trafficking drugs through the mail and the attorney general at the time Jeff Sessions makes a speech live on television that he was going to crack down and explicitly explains how f**ked everyone on Hansa was because they have been gathering data for over a month. And in a big move closes the site and puts up a banner in its place saying everyone who has purchased will be prosecuted to the fullest extent of the law during his live speech.
I was sh*tting myself for a month as many arrests did occur but luckily I guess I wasn't important enough and nothing happened to me.
Reddit
Illusion of Privacy

Yeah the hitmen stuff tends to be 99% fake. I leave the 1% of wiggle room since theres always new sites popping up. Largely it's a scam to continually extort money from you. I've also not heard of a 100% real Red Room. Everything else is pretty real tho.
To me, the scariest stuff is the stolen logins being sold. Someone could straight up buy your PayPal if it was ever compromised. That an access to home security cameras and stuff. Privacy online is an illusion.
LadyJekyll
Nice Monitor
don't frequent it a lot but once i accidentally left my browser in full screen and a stranger in a chat room asked me if my curved monitor was nice, freaked me out a bit
CommunistTomato
Ratting

Webcam turned itself on once. That was scary.
I immediately unplugged it and my network cable, ran 3 complete scans of my system for malware and viruses. Found nothing.
Hasn't happened since.
the_Athereon

This happened to one of my friends, he said the camera turned on and he was redirected to another website where he saw his own face and some kind of official seal with and eagle on the side, he didn't read what any of that said because he shut down his PC as fast as he could.
He was really quiet and anxious for the next days I saw him at school, the first day he looked very scared and even looked pale, this was what prompted me to ask what happened.
El_Pez4
Thanks NPR
I actually learned how to access the dark web by listening to NPR. They had a segment where an author who was writing a book about it basically gave step by step instructions on how to do it. I did everything he said and, by golly, it worked.
Truthfully, it was pretty underwhelming. Mostly just drugs and counterfeit items (passports, money, etc.). I did find some weapons with the serial numbers scratched off (pistols and shotguns), but nothing that would start World War 3. I also saw a couple ads for hitmen, but they seemed pretty hokey and were most likely, undercover cops.
I never felt in danger, but I have never gone back because there's nothing I really want from there. No government agents have kicked down my door, either.
mc_squared_03
You might want to stop and think when you go on the internet to illegally buy something with hopes of not getting caught if what you're doing is a good idea.
After all, Black Mirror uses our current reality as its biggest source of inspiration.