Who hasn't, every now and again, witnessed someone doing something, or behaving a certain way and thought "that's so f*cked up", or something to that extent?
And yet, off-putting as it was to us, and one assumes many others, we will often witness these things happen over and over again.
Leading one to assume that, "f*cked up" as it is, these off-putting behaviors or things are largely accepted in modern society.
Or, everyone simply chooses to ignore it.
Redditor xk543x was curious to hear what tasteless, or inappropriate things people tend to notice, but look the other way, leading them to ask:
"What is something f*cked up that we just ignore?"
Your body is your temple.

"Everyone's poor eating and sleeping habits."- macaronsforeveryone
Can NOT be ignored.

"Slavery is still a thing."- Pbjabsandwich-
"Child slave labor to make some of the developed countries' goods I'd imagine."- Akira282
Why people don't feel inclined to smile.
"How much dental work costs and the fact that dental insurance covers next to nothing."- OkCat9433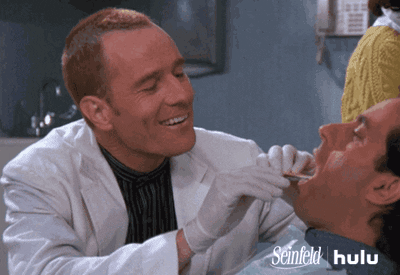 Bryan Cranston Seinfeld GIF by HULU
Giphy
End the stigma
"Mental health."
"As in the regular kind."
"We are overworked and don't have enough time these days to ourselves and our loved ones."- Jackster22
Who can afford to live ANYWHERE?!
"The living cost not being even near matched to the majority of peoples incomes, in the UK anyways."
"The government have advised people that they should use things like gas and electric as sparingly as possible this coming winter if they want to still afford their bills and other necessities."
"Food, petrol, clothes, rent etc."- princessr444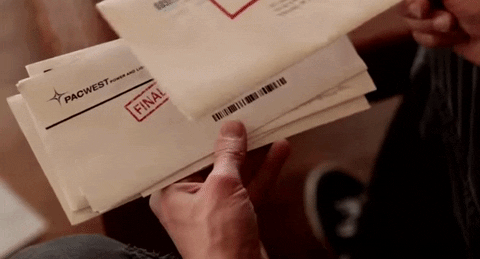 overdue relapse records GIF by Red Fang
Giphy
Heartbreaking
"Children dying of hunger."- laperuana
Information traveling at the speed of light... but at what cost?

"The internet's impact on society."
"Most people prefer to go with the grain on common behavior or opinions due to natural human herd mentality, and independent thinking not being very common."
"The problem is the internet gives rise to destructive, toxic, harmful, discriminatory, illogical, and ignorant cultures and ideologies."
"The majority of people who spend lots of time on social media will take influence from social media to fit in without even thinking about what they're doing, or reflecting on whether what they're are viewing is good, bad, true, or false."- nsfwcontentthrowaway
Do you know where that came from?
"How everything is made."
"Plastic leagues beyond what our recycling could ever offset, illegally sourced components and materials mined at the expense of local ecosystems."
"Child and essentially slave-labor."
"The list keeps rolling, but I just buy them because I like how the shoes look and I can afford it."- Rip3456·
Some might be genuinely unaware of these things, while others might choose to ignore them.
But these all remain very real problems.
Next time we become aware of something like this, rather than just thinking "that's so f*cked up", maybe we can take some time to research how we can help?
Every little bit counts.
Keep reading...
Show less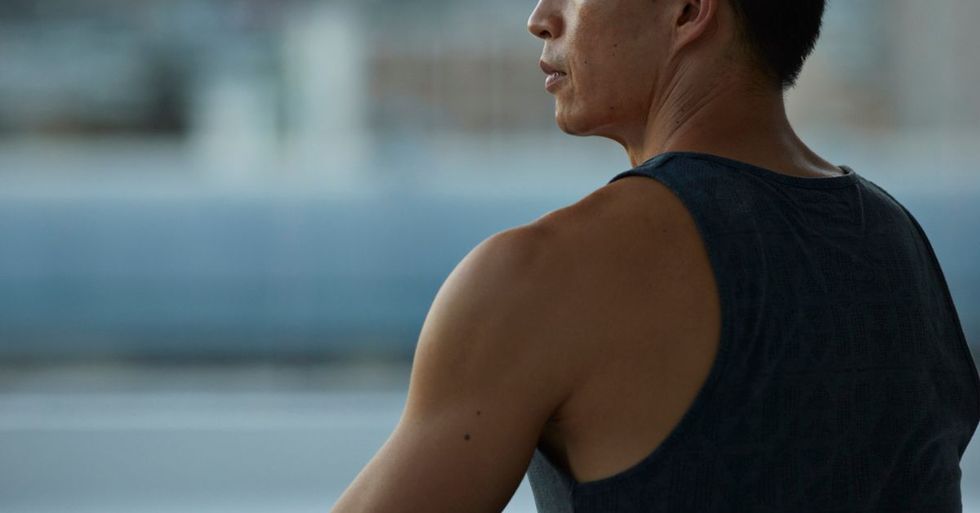 Liking somebody for who they are and all of their attributes is a wonderful thing. But some people can take it a bit too far. There is a line between crush and crazy. And downright rude… Case in point… Redditor Whole_Pool3473 wanted to discuss his story for some feedback. So naturally he came to visit […]
More
We don't talk about Bruno... and all of the other crazies in the family.
Maybe that is why that song struck such a chord... we can all relate to family secrets and family crazy.
Even though every generation has gotten a little more open and willing to discuss trauma, we still have a long way to go.
There is something to be said for not airing out all of the dirty laundry.
Everybody doesn't have to know private business.
Redditor istrx13 was wondering things families don't talk about...
They asked:
"What is the 'we don't talk about that' in your family?"
I'm not getting into my family. You'll have to wait for the play.
The 30s...
"My great aunt was a nurse supervisor at a mental hospital back in the 1930s. She fell in love with a patient who was being evaluated to stand trial for murder. She helped him escape and they went to Florida to hide out. But they were eventually found and the guy was put on trial and got the chair. My aunt got off easy, but she moved far away and rarely came home."
p38-lightning
he didn't make it...
"The brother that was born between me and my first sister. It was my mothers second child. Apparently he only lived about 3 days. Neither my mom nor my dad ever wanted to talk about it much. My sisters and I both have seen the birth certificate, which my parents kept."
"We also know there were about 3 years where they waited before my mom became pregnant with my sister afterward. Both of my parents are deceased now and to be frank, I think I only got about a paragraph of conversation about it, ever, from either of my parents. Just a, 'he didn't make it.'"
"It's not creepy or some strange thing, it's just sad. You can tell it affected them both very powerfully, especially to go the rest of their lives and not really share it with current and future children they had. It must have been horrible."
suddenlyreddit
Now that she's dead...
"My mother's cult-induced severe mental illness, which caused her to viciously abuse her two oldest children verbally and physically, and forced my dad to have her committed to a mental hospital several times. Now that she's dead, we still don't talk about her much, lest she "come back from beyond the grave" and continue her lunatic ways..."
LusciousLennyStone
"drama"
"That I have been in contact with my birth family. My older brother and I are both adopted, but he has publicly stated that he has no intention to contact his own birth family, because, he feels that it would be disrespectful to the parents that have raised us, like, why mess with a good thing?"
"So, I've never told him that I did it. My husband also didn't think I should contact them, he was concerned that there would be 'drama.' I keep in touch with some of my birth family mostly online and so far there's been no drama."
Relevant_Proposal_63
Hey Stud
"That my late uncle was a gigolo. Only my father and I know the truth."
KazumaWillKiryu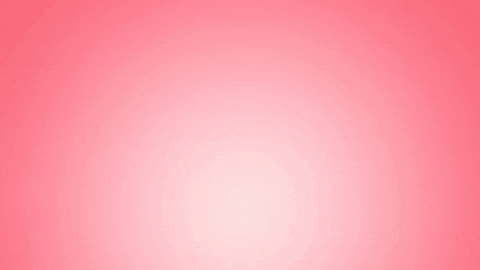 rose love GIF
Giphy
Now being a gigolo has got to be a great story. Tell us more...
"always is right"
"My 'always right' aunty got proven wrong for once and rather than just accept it, she ghosted the whole family except for her immediate. Sometimes I talk to my cousins and always ask how wrong Wendi is doing?"
-AntiVegan-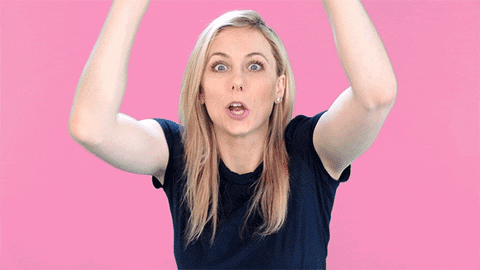 Iliza Shlesinger Ghost GIF by Iliza
Giphy
"silver fox"
"How my uncle, whom is a single, 'silver fox' (so my grandma calls him), multimillionaire, executive of one of the big 3 car companies is secretly gay. We ALL know except grandma, that's why we don't talk about it. He also has no idea that the whole family knows."
laurmichele
All the Feels
"Sex, love, anorexia, emotions in general."
Constant-Memory-1069
"Mate, literally same. My parents are the most emotionally unavailable people I have ever met. It's not really their fault bc my entire family is cooked mental health wise, but damn."
"I'm convinced it was a huge contributing factor to my anorexia diagnosis. Lots of emotional turmoil but I wasn't taught how to talk about emotions, wasn't even really exposed to emotions, and no one to talk with about them anyway. Only way I could signal to the outside world I was not OK was starving myself, I guess. I'm ok now. Hope you are also ok."
Soggy_Biscuit_
Crazy Woman
"My cousin who is absolutely crazy. Got an abortion because she hated the guy, got married to him a few months later and started a family (they have 3 kids who are demons)… they moved out of state but she started coming back home once every few months to drop off the kids at her parents and then go on a bender and basically live in a motel for a few days."
"Then the divorce came, she married one of the guys she was banging on the side, got divorced again after cheating on him with husband number 1… now she's dating her drug dealer. Again she still has custody of her 3 kids."
Old-Air1062
Whoops...
"I was a complete accident. They found out at the wedding and I'm pretty sure my Christian grandparents weren't happy. They've only talked about it a few times."
AHorrorFreak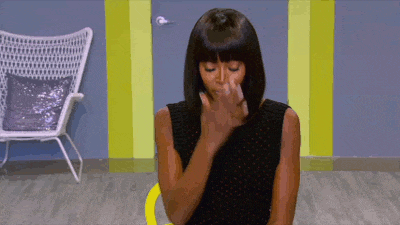 Pray I Hope GIF
Giphy
Oh my Granny...
"My grandmother had a secret divorce 3 years before my mother was born and a year before she married my grandfather. She never told anyone about it, we are even unsure whether my grandfather knows, but my mother only found out after doing family research and finding her maiden name on a divorce court document. The files are still sealed as well so unless we apply for access we won't know why the divorce occurred. And no, we have never once bought this up to my grandmother."
DryIntern1
32 Now
"My dad's horrible rage. He has huge blow ups, and the next day acts like nothing ever happened, a trait he passed down to two of my sisters. It's been like that as long as I can remember. And I am 32 now. That, and my parent's addiction to gambling that kept us below the poverty line my entire childhood, despite them both making good money."
"I can literally remember days after my mom would get paid, asking if we could get some groceries, and her having no money at all. I always just thought we were super poor when we were younger, but when I was in high school, and started making my own money, I caught onto it."
SprinklesRevenge
"Baby I can't help you."
"How I was forced to marry my second cousin at 16, and when I finally couldn't take it anymore when I was 23. I called my Mother begging her please let me come home he is gonna kill me, actively beating me as we are on the phone, all she could say was 'Baby I can't help you.' Then she hung up on me. Thankfully I made it out alive, nearly a decade later living a completely different life as a new wife and Mother."
Its_Mayor_Lilith
extensions...
"Me and my adoption. I'm not considered a part of the family because I'm adopted. My dad accepts me, But not my extended family and definitely not my siblings."
elanrach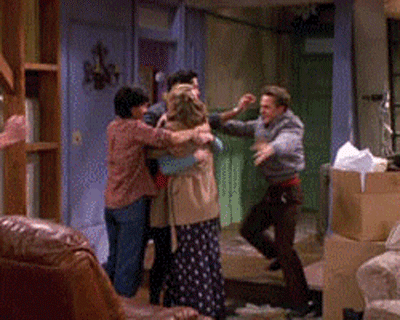 family GIF
Giphy
we don't talk about that...
"My mom consistently refused to come with me to therapy to talk through our past together. Dad died when I was 7, she got too comfy with a bottle and turned abusive and neglectful. She wants a happy family now that she's remarried. I'm left physically disabled, with CPTSD."
"Our constant tension was so distressing that it lead to my health declining to a dangerous point multiple times. I cut off contact 2 years ago. She pretends like i never existed now, same way she did with my dad. So, the 'we don't talk about that' is...me."
berripluscream
Scrubs
"When my grandmother was in her 30s she tried scrubbing off a tattoo of her ex with Drano and iron wool. The only reason she stopped was because my aunt called the cops and she passed out from the pain. If you're wondering, no the tattoo isn't there anymore. She died 6 years ago."
crypt00l
"this night is over"
"My autistic uncle once let loose after a few drinks that he killed someone once with a gun. We all laughed. I saw his father's face go white. Then others did as well. Finally everyone did. He said 'this night is over' and we haven't talked about it since."
SubwayMan5638
Struggles
"Doing good. Changing your life to not struggle and live in poverty. I made changes to better myself and since been excluded."
bearded_chubbyman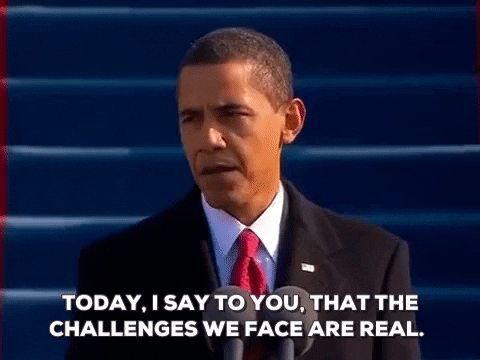 barack obama challenges GIF by Obama
Giphy
Goodbye
"My dad went kinda crazy when I was a teenager. Cheated on my mom, beat the crap out of me, drank constantly. This lasted for about a year. By the time that I was grown and out on my own, it had stopped. He was back to the dad I knew as a little kid. Better even. We don't talk about it. He passed away in January. Despite all of what he did then, he was the best man I've ever known."
saintjimmy6661
Some secrets are meant to stay in the family and meant to go to the grave.
Want to "know" more?
Sign up for the Knowable newsletter here.
Never miss another big, odd, funny or heartbreaking moment again.
Keep reading...
Show less
Ah, denial what a lovely river. Isn't it?
But denial is a problem.
We can't keep turning blind eyes to the things we don't feel comfortable seeing.
So let's have an honest chat about the things we know are happening that we pretend are not.
Maybe once the initial shock dissipates we can move forward.
Redditor Spartan1694 wanted to compare notes on what people turn a blind eye to. They asked:
"[Serious] What are some of the most common dark realities people choose to live in denial about?"
Rude customer phone service. I'm tired. I know there are more important things, but we mustn't be complacent.
Not Forever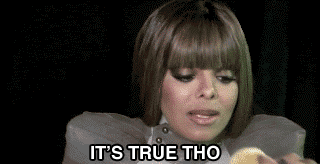 Truth Reaction GIF by MOODMAN
Giphy
"Just because something lasts a long time - like a marriage, or a job - doesn't mean it's any good at all. There are lots of reasons that things don't end, some are very bad."
legno
memories...
"That you can also alter your memories to believe your own lie if you think about it enough."
Kallyanna
"Had a girlfriend in L.A. who made this a habit. She said that there's no reason to not embrace your own reality; who wants to feel crappy about all kinds of memories? Just alter them. She went on to date a movie star."
Dripdry42
"I remember learning about this one case when I was in school about how researchers recruited people for a study who had never been in a hot air balloon, but then showed them fake pictures of themselves in the balloons and talked about it enough that at the end they believed they had been in a hot air balloon."
ideologyuniverse83
YOU
"Sometimes you're the problem."
7sodab0sc0
"It's pretty wild to me how many people can't recognize this. For myself I remember as a young teen I would always play the victim with most problems in my life, but as more people called me out on it I realized that I needed to take more accountability for my mistakes. It's pretty sad that a lot of times people will be too stubborn to question themselves and only blame others for any problems."
Such_Language_1588
The End
"Just because people aren't suicidal don't mean they don't want to be dead."
bigjuju27
"The only reason I don't want to do it myself is that I have this philosophical thing: Everyone only gets to die once. Life is a resource everyone only has one of, and generally people don't want to give it up. That means that my life, or my willingness to give my life, has value. I don't want to live, but I also don't want to throw it away."
"I want to die pushing an old lady out of the road or saving a kid from a burning building or something. I want my utter detachment from my own mortality to create a net good in the world. For at least one person. So I have a death wish, but I'm not suicidal, because I'm saving that gift everyone can only give once for someone who needs it."
AsaTJ
Gone...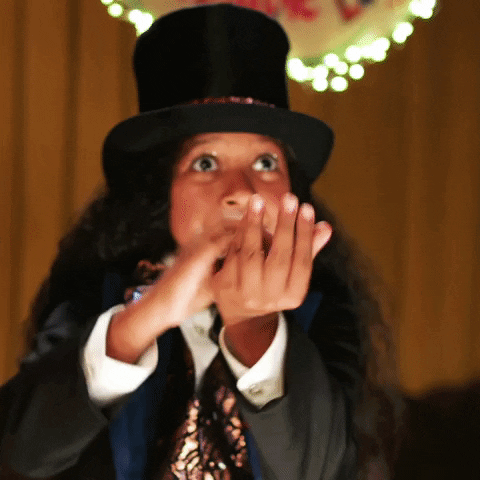 Giphy
"You will lose everyone you've ever known and cared about - either to the end of the relationship, your death, or theirs. We only borrow the people we love for a short time."
Frequent_Blueberry71
It all fades away. Including us, we'll fade as well. Just truth.
Where are you?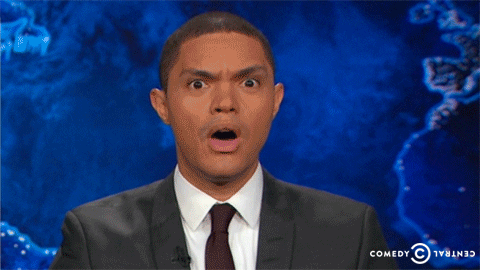 Tv Show Reaction GIF by The Daily Show with Trevor Noah
Giphy
"The memory of most people's existence will be completely forgotten sooner than you think, even by their own families. I can't even tell you the names of my great-great grandparents."
Detective-Slink
"too old to work"
"Gen X is in serious trouble when it comes to paying for retirement."
Bettiephile
"They won't retire. Simple. They keep raising the retirement age. Did you know it used to be 55? Now it's 67.5. I promise it will be 70 by the time millennials retire. If not even older. Oh and retirement benefits have been getting worse and worse too. So don't forget about that. There may not even be "retirement" when we are old. It might just be 'too old to work.'"
thedankbank1021
I will never be rich...
"That a majority of us are completely utterly ordinary people, and that's okay."
YeeHawSid
"I am an accountant. I have a husband and 2 cats. I'm not having kids. I have a little apartment, and maybe one day a house with a garden. I will never achieve anything significant. I don't even want to have my own business. I will never be famous. I will never be rich."
"I will be forgotten by everyone within a couple of decades of my death. Nothing will be different because I was here. I am completely and utterly okay with that. I like being anonymous and unimportant. It's very freeing. I am very grateful for my life. I am very, very happy."
xenchik
Down the Road...
"There could be kidnapping victim suffering from extreme abuse right down the road from you and you'd never know. I work in daycare. There's a lady I used to work with who discovered something like this. She said she went to babysit for a neighbor who she didn't know had a baby. Was told not to go into the baby's room. Did anyway. And discovered an abused child. Who had apparently been with this lady for years."
cleaning-meaning
Not Enough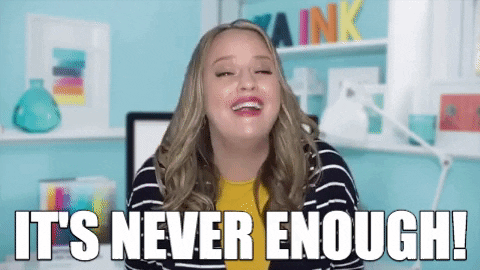 Keep Going I Love It GIF
Giphy
"Love is not enough. Loving someone enough will not ensure your relationship will be successful. Loving your child enough will not ensure they love you back or that they live a good life."
Frequent_Blueberry71
Too Soon
"One thing wakes me up every night. The fear that I might lose everyone in blink of an eye. My friend lost his entire family in an accident and a year later he passed away from depression."
Twisted_37Banana
"Lost both my parents fairly young, not both at once but like a year apart for each other. Some times making jokes is the only thing that makes it hurt less. Some people get uncomfortable with the jokes but as Dan Soder says 'you know who hates dead dad jokes? People who don't have dead dad's.'"
InternationalChip646
Limitations
"The human body is actually pretty fragile when put in everyday situations like going 70 mph, or working around machinery, or even just falling backwards and hitting your head or your back. Such things can lead to injuries you won't recover from. And once you are disabled, you have to learn to live with limitations you never had before. For the rest of your life."
greenwoody2018
Horrors
"Horrible things happen everyday, and the ones we hear about are largely a reflection of self-interest."
kindle139
"You can easily pick and choose the horrible stories you tell to paint a picture of the world. You can tell 100% true stories and still lie."
Catctus
Just Once
"One Accident or tragedy can completely flip your life upside down."
the_lejhand
"Worked as a CNA for a few years and one patients story always stuck with me. He was an elderly man who had gotten paralyzed and was in rehab trying to get WHATEVER function he could get back."
"How did he get paralyzed? He went to pick up the newspaper in his driveway on a rainy day. Slipped while bending over and hit his head. That was it. Man got paralyzed just trying to grab the fucking newspaper. Life is horrifyingly fragile."
LostprophetFLCL
Good Things
"Good things can happen to bad people. They can live the best of lives and sleep soundly at night. They could live their entire lives and die without ever being held responsible for anything they've done. Millions of horrible people have lived and died and no one will ever know of the horrors they've been apart of. Meanwhile, horrible things can happen to good people. In the grand scheme of things there is no universal morality or justice. Most people don't get what they deserve - except in movies."
1810v
Is it Real?
"That our memories are subjective, full of errors and patches in order to maintain a balance in our understanding of events. Some memories are even false and some memories are so different from other people present at the same events that actions, reactions and outcomes could be entirely opposite from each other. Humans assume that memories are correct all of the time, however they are prone to errors and even change over time."
AndroChromie
Bad Blood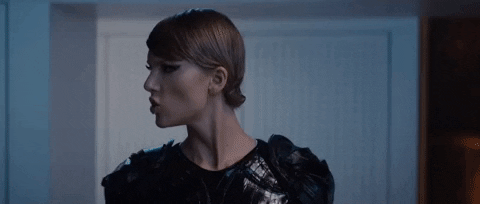 bad blood GIF by Taylor Swift
Giphy
"Toxic relatives... Just because they have your blood doesn't mean they are good for you or that you have to stay there."
JitsuJake
Know your problem...
"Their alcoholism. It's incredibly scary how many people go home after work and have 4+ drinks a night, every night. Then they deny that it's a problem because they don't feel buzzed or don't drink past that. Nobody wants to face the reality that perhaps the drinking is a problem."
FormerStuff
Well this wasn't the humdinger I was hoping to read, but now we know. Eyes wide open.
If you or someone you know is struggling, you can contact the National Suicide Prevention Lifeline at 1-800-273-TALK (8255).
To find help outside the United States, the International Association for Suicide Prevention has resources available at https://www.iasp.info/resources/Crisis_Centres/
Sign up for the Knowable newsletter here.
Never miss another big, odd, funny or heartbreaking moment again.
Keep reading...
Show less
Many consumers are guilty of purchasing products and making assumptions on how to properly handle them.

Sure, IKEA assembling instructions will undoubtedly be referenced—albeit with lots of hair-pulling–but there is certain literature attached to the merchandise that is conveniently forgotten.
The neglected piece of information is the warning label, and contrary to much public denial, they're there for a reason.
What is it about them that makes us conveniently gloss over the fine print, even if the word 'WARNING' is in bold and all caps? Do we, as educated consumers, think our common sense is sufficient?

Curious to explore this notion, Redditor rynoman12 asked:

"What is the 'WARNING: DO NOT...' label that is ignored the most?"
The following warned against specific body contacts.
See What I Mean?

"Glitter eyeshadow usually has a 'Warning: Do not use in the immediate eye area' and can cause damage to your corneas (even send you to the ER if you can't get it out) if even a particle gets in your eye."
Hear Me Out
"Do not insert inside the ear canal."
"Okay but why does my ear have a gspot then?"
– Cannanda

Screw Labels
"In my case would be like 'warning, do not wash/Gentle cycle/Hand wash...' and other shirts labels because I hate the feeling of that square thingy on my neck and first thing I do when I buy a shirt is ripping it off."
– V02D

Careful the things you ingest.
Toxic Chemicals
"WARNING: This product can expose you to chemicals, which are known to the State of California to cause cancer, are known to the State of California to cause birth defects or other reproductive harm."
Harmful Sip
"My sis came back to Scotland from San Fransisco a few years back with a tourist-tat coffee mug for me. Bloody thing said on the bottom that there was a chance I'd get cancer if I drank from it.
That's Just Nuts
"The warning on a 100% pure peanuts bag that it MAY contains peanuts."
"Lucky i always get a peanuts bag with peanuts."
Bad Combo
"Don't drink alcohol with medication."
"I swear everyone I know seems to just ignore that one or just not read the warnings or interactions with their medication in general."
These are warnings specifically aimed towards the safety of children.
Keep Away From Little Hands
"Probably the keep out the reach of children."
Questionable Caveat
"That stupid warning on nerf guns that tells you not to shoot them at people."
"Uh, okay, sure."
"I think it says 'Do not shoot directly at the face', probably because if it hits an eye, the damage may be serious."
– ACA2000

Half-Baked Warning

"Eat raw cookie dough. Better to die hunched over the toilet from salmonella poisoning than live on my knees."
Gotta Bounce Solo
"The warning on every trampoline ever that says to only allow one person on the trampoline at a time."
"Part of my job is actually to write these types of warnings and precautions (I'm a technical writer - I don't decide what the warnings are, lawyers do that, but once they know what warnings they want, I work with them to make sure it's worded clearly and concisely)."
"Anyway, my company used to do trampolines, and my boss remarked on how he has never known anyone to follow that precaution, and that in fact, if you were ever to see a kid jumping by themselves on a trampoline, you'd probably think, 'Oh how sad - that poor child has no friends!'"
You would think most of us have common sense, and that the warning label is on a product just in case.
But that concept was lost on these consumers.
Remember the woman who used Gorilla glue as a hairspray replacement? We all know how that worked out: a trip to a plastic surgeon.
Well, a Louisiana man thought that woman who suffered the consequences of applying the strong adhesive on her scalp was lying.
So he tried it on himself by using Gorilla glue to attach a plastic cup to his lip.
Sigh.

Keep reading...
Show less