Sentimental value is a real thing. The certain objects we keep are like time capsules that harbor our nostalgia. So it can be very difficult to part ways with "things" that have meaning. So they live in boxes and closets for decades and it can be a cute anecdote. And then there are the items we hang onto that make us perfect for A&E's "Hoarders." For instance, if you're hanging onto hundreds of table clothes and you've only ever had one dining room table, you may want to take a minute and think. And "just in case" is not a reasonable answer for holding onto anything.
Redditor
u/Malgaras
was wondering what treasures and objects many of us are not prepared to part with "just in case" by asking....
What's the strangest thing you keep just because "you might need it some day"?
Tunes Forever....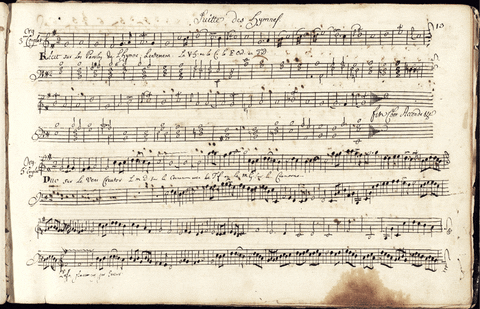 Giphy
The sheet music from sixth grade band.
I've found sheet music from when my mom was in high school. It's amazing what doesn't get thrown out.
The Wired....
I'm a cord guy.
There's an entire suitcase full of old cords and various other outdated electronic accessories in our spare room.
Funny part is my wife learned to love my habit after she picked up some old game consoles at a yard sale and I had enough parts to complete all of them.
Sweater material....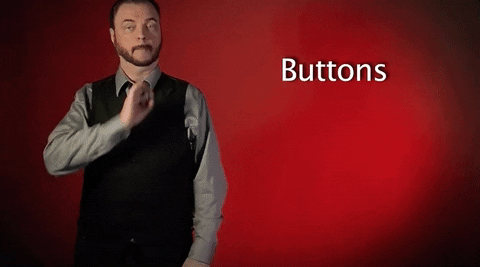 sign language buttons GIF by Sign with Robert
Giphy
The extra buttons that come with certain clothing.
They belong in a shortbread cookie tin so you will be a successful grandparent one day.
The Switch....
I, until very recently, had a KVM switch on stand-by. 1-3, VGA, PS/2, USB. Not mint in package but still functional and lovingly cared for.
I couldn't imagine a possible use for it now, even in the post-apocalypse world we're currently sprinting face first into.
Still, tossing it felt like putting a childhood pet down. That wound will never fully heal. Only time my wife has seen me cry.
Lock & Key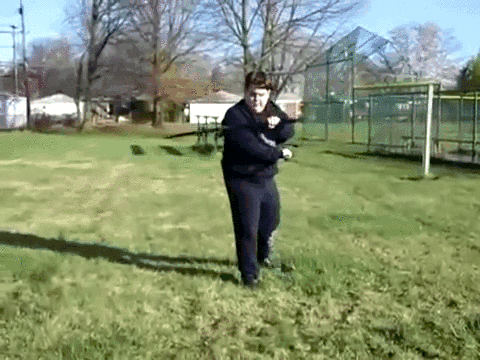 swinging martial arts GIF
Giphy
A sword shaped key that no longer fits any existing lock. But I might want it later, right?
Sexy Straps....
I have a deep love for audio, video and coaxial cables. I have no idea why. It started about 20+ years ago. I now have a big bin full of random cables that I like to sit and sift through once in a while. There is something oddly arousing about the potential of these cables that just send my ovaries into a frenzy.
Some days I just want to wrap them all around my naked body and roll around on the floor. They give me a sense of security and satisfaction no man can fulfill. Typing this post is making me feel all warm and fuzzy inside. I hope you all have a wonderful weekend!
The Backup....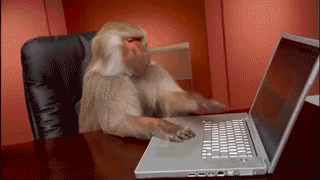 Computer Working GIF
Giphy
An extra, old laptop. It still runs but it's just old, you know? Still.... I can't bring myself to toss it because what if I need an emergency backup someday?
Clothes for Everyone....
Sweatshirts, in various sizes. I imagine that one day, a bunch of people will be at my house, except they'll be outside, like, in the yard. It will suddenly get very cold, and I will graciously hand out sweatshirts to everyone. The biggest person will say "Oh, I'm sure you don't have my size" and I'll go "Hm. Let's see" and toss them one in their size. Instant hero.
Pet Portraits....
A painted rock with dogs on them. I moved where I used to live many years ago and the previous owner forgot a stone that they painted (I assume) their pets on. They did a very good job so I can't throw it away. If for some strange reason I run into them I want to give it back to them. It's been years since I lived there but I still have it and I have no idea who these dogs are.
"travel plunger"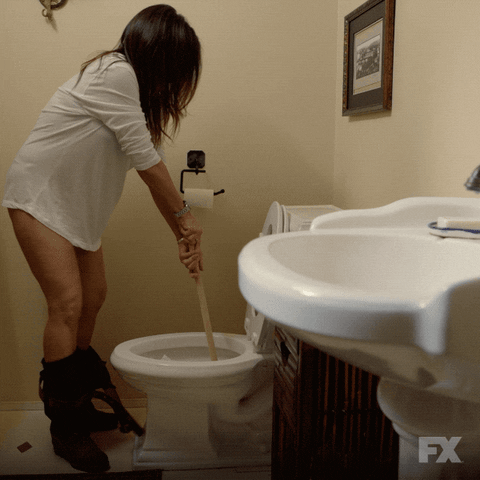 fx networks toilet GIF by Better Things
Giphy
I have at least five (unused) toilet brushes in my basement.
I did travel nursing last year and I bought a bulk package of them for $6 instead of spending $5-$10 every three months on a new one each time I moved (because I'm not toting a dirty toilet brush across the country). Still haven't used all of them.
I also have my emergency "travel plunger" tucked in the back of my closet, also unused. And a spare toaster and microwave.
Want to "know" more? Never miss another big, odd, funny, or heartbreaking moment again. Sign up for the Knowable newsletter here.

Keep reading...
Show less