I love staying in hotels.
There is such a freedom to act in any foolish way you want.
We shouldn't. Just because we're in a hotel the rules of basic human decency still apply.
But we tend to ignore that fact.
No wonder hotel rooms are so expensive.
Redditor HarryHolmes68 wanted to hear some confessions about our behvior when not at home. They asked:

"What something you do in a hotel room you'd never do at home?"
As soon as I enter a hotel room, I put the air on basically 0. I have no electric bill there and I like it freezing.
Savages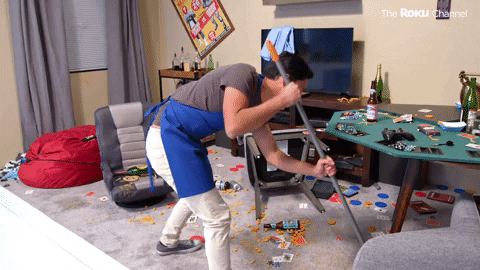 Clean House Cleaning GIF by The Roku Channel
Giphy
"As a former housekeeper at a resort hotel, I'm dying inside at some of you savages."
charizard_72
Sleepytime
"Inspect the sheets thoroughly."
killbillthereforme
"Last time I was in a hotel, I didn't do this and by the time I got into bed at midnight I started freaking out because thought I felt bugs crawling on me."
"Turned on the light, inspected the sheets. Nope. Pubic hairs and crumbs. Too tired to find a new hotel, I went downstairs and asked for a clean set of sheets, remade the bed, and slept like crap. Was gonna shower but the bathroom made me feel like I'd end up dirtier. I still don't like ya Indiana."
Raptoracct
Cloth Fun
"Use that white hand towel as a bath mat."
swamikrish
"I make a trail of towels from the door to the shower if I'm anywhere near a beach. I don't like tracking sand everywhere. Also the carpet is filthy."
jeeremyclarkson
"Usually there's a towel on the side of the tub or on a towel rack, specifically meant to be laid down as a shower rug. Even at the cheap hotels. I traveled for work, and wasn't given much for hotels. So I had to stretch them Pennies."
dubblehead
Plan Ahead
"Eat pizza in bed naked while watching cable tv."
"TIPS: when traveling solo, always pick a room with two beds. That way you have an eating bed and a sleeping bed. It's the closest we'll get to royalty, folks."
FlamingoDingus
"Your tip is also valid when traveling with a sexual partner. One bed for clean activities, one bed for dirty activities."
Pasqwali
The Basics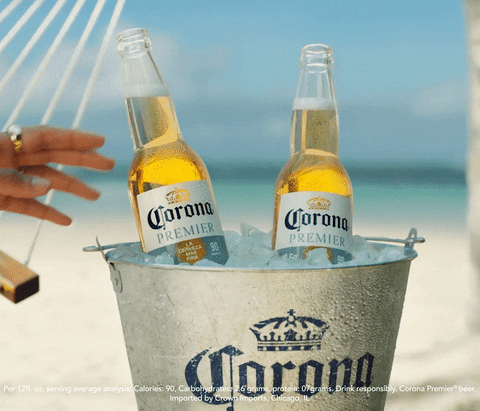 Corona Beer Beach GIF by Corona USA
Giphy
"Fill up the sink with ice and beers."
Swimming-Ad5561
"Fridge is never cold enough!"
GasAdministrative299
People really do live it up with the towels don't they? It's towelpalooza!
Fearless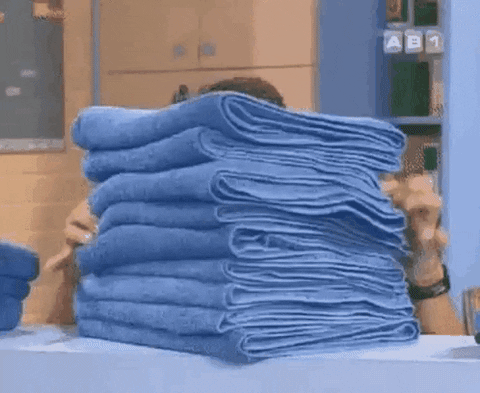 GIF by moodman
Giphy
"Throw my towels on the floor without fear of reprisal."
Pond-James-Pond
"You cover the entire bathroom floor with towels. It's great."
DomitianF
"shhhhh"
"Tolerate a bunch of loud strangers galloping down the halls at 3 am."
LadyAppleman
"God forbid there's a hockey tournament. The parents let their kids set up mini sticks and nets and play in the hallways. It's really nice when you're working nights. Hockey parents can go to hell."
LanikM
"It's me, the loud stranger. Had someone open their door once and do the loudest 'shhhhh' whisper I've ever heard in my life."
Khaleesi_Gibran
Bubbles
"I don't typically steal my own soap."
SteveMcQueef81
"I have a travel kit that has like a dozen different soaps and mini shampoos in it from hotels over the past decade. I never actually use them because every time I go somewhere they have stuff there, which I also steal."
madogvelkor
"The cost of the soaps are included in your rate. So technically when you check out, you're paying for them."
DrinkLogical182
Issues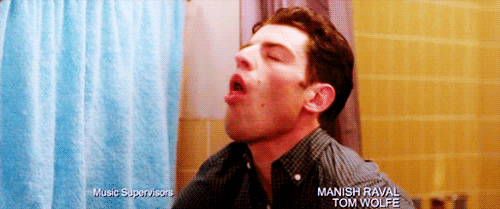 disgusted new girl GIF
Giphy
"Worry that someone peed in:"
"The coffee maker, The Iron, The Bed, The Refigerator... I have trust issues."
LazyLinuxAdmin
Sounds like we all love hotels. We certainly live it up.
Want to "know" more?
Sign up for the Knowable newsletter here.
Never miss another big, odd, funny or heartbreaking moment again.
Keep reading...
Show less