Reddit user /IAmAsianHearMeRoar asked: 'What did you see happen in the hospital waiting room?'
When we're in pain or scared, we're not on our best behavior.
We've got more important things on our minds than proper etiquette.
Couple our lowered inhibitions with the bizarre amalgam that is the human body and weirdness is bound to happen in hospital waiting rooms.
Reddit user IAmAsianHearMeRoar asked:
"What did you see happen in the hospital waiting room?"
Feline Friend
"A cat walked in once."
"Shamelessly caught everyone's attention."
"Maybe due to how long we were kept waiting, but a few of us jumped at the chance to grab the cats' attention."
~ Reddit
"I'm excited to see a cat every time I see a cat."
"I own three cats. Or they own me, whatever."
~ Accomplished-Fee3846
"I've worked in the vet field 3 years, have my own cat and I'm always excited to see a cat. I love cats!"
~ kxiyaz
YTA, Dude
"Watched a guy fake passing out so he didn't have to wait, since there were a lot of people waiting."
"A**hole winked at me as he was wheeled back on a gurney."
~ Tangboy50000
Don't Do This
"I once saw a guy cut himself with a piece of broken glass just to be seen sooner by the nurses during triage."
~ Shamanofthealike1
Going Up
"I had taken the elevator down from an appointment at one of the hospital's smaller buildings, my young children in tow."
"When the elevator reached the bottom floor, I realized immediately that there was a very purple elderly man lying between us and the exit, surrounded by medical professionals performing CPR on him."
"I closed the elevator door and rode back up before the kids noticed anything and we hung out in the waiting room until the ambulance had pulled away. Got my first CPR certification a few weeks later."
~ merganzer
Look Away
"I was in the emergency waiting room with my Mom."
"I was the one with an emergency and was drowsy the whole time, but I remember that at some point a man was wheeled into the room while making throat noises (think The Grudge) and my Mom took my face in her hands and told me, very calmy and without an inch of panic in her voice, to look through the window and tell her what that weird tree was because she'd never seen one like that (she definitely had)."
"I had no idea what was going on so I kept staring at that tree, and then it was my turn so we left the waiting room."
"Days later she told me that the man who was wheeled into the room had one of his legs hanging on for dear life and that there was blood everywhere on his pants, but also on his clothes."
"He was drunk so he probably had a fight. I hope he's okay now."
"My Mom is the best. She was worried and didn't want me to see this. So she took in the sight but protected me from it. Sometimes, I think we don't deserve Moms."
~ Magomaeva
HIPAA!
"My doctor hired her son to be a receptionist."
"He announced a woman's STD tests in the lobby."
"He didn't work there long."
~ gothiclg
Brains...
"I was sitting in the ER waiting room and this young couple comes in. The man pushing his girlfriend in a wheelchair."
"She's barely conscious, slumped over and pale."
"As the boyfriend is checking her in, she wakes ups and Exorcist-style projectile vomits onto the floor. Nurses rush her back."
"The boyfriend then sits down and not a minute passes before out of nowhere he does the same!"
"Everyone waiting slapped masks on real quick once that happened."
~ Silent_Push_1413
"This is how zombie apocalypses always start."
~ Maxwyfe
An All Beet Diet?
"I went to the ER with a kidney stone and there was an old couple sitting across from me probably in their 60's or 70's."
"The lady was bickering to the man complaining about how long they've been there. The only thing is that this woman was completely purple."
"Like all of her face and head was this dark purple. She didn't appear to be in any pain but my f*ck was she ever purple."
~ PewpyDewpdyPantz
The Circle of Life
"Like 20 years ago waiting in the ER I see a guy dressed up as a full monkey being wheeled on a stretcher past a large doorway and then 3 other monkeys following him."
"They were performers from the live Lion King show at Disney Animal Kingdom."
~ FLcitizen
Holiday Cheers 🍻
"I work as a nurse in the emergency, I've seen some crazy things."
"Once while security was busy doing two separate take downs, an old guy dressed up like Santa unzipped his backpack and started handing out beers to everyone in the waiting room."
~ Best_Lead_632
"So what you're telling me is Santa's real???"
~ aggressively_baked
DIY
"Once upon a time I was waiting on news of a friend who'd been in an accident."
"I saw a guy (about early twenties) come in with him mom because he'd fallen off of his roof and dislocated his shoulder. After about an hour of waiting his mom just says 'F*ck it! This is taking too long!' and legit began to Google how to reset a shoulder."
"After about 5 mins of research, she took off her belt, folded it up and told him to bite down on it. She then proceeded to violently shove her son's shoulder back into the socket while he naturally screamed in agony."
"Security and nurses rush over to see what the commotion is and more or less need to pull her off of him. Security sits her down and the nurses take the poor kid and get him treated."
~ August-Dawn
Our Robot Overlords
"I watched a robot filing cabinet press the elevator button and guide itself to a different area of the hospital."
~ jessieisokay
"We have these at my hospital. They even dress them up. Handy little robots help us transport non-emergent meds, lab samples, and equipment."
~ mrsfisk
"I wish our robots could do that."
"Instead, we have 4 delivery robots that all need a person to follow them and put them on and take them off of the elevators."
"Or we could just, y'know, hand the meds to the person and not take 38 minutes to get it there."
~ aurelius92a
True (Toxic) Love
"Girl trying to get admitted to the mental health unit, turns out her boyfriend was a patient. She didn't get admitted, she wasn't happy about it but she left."
"Next thing we know there's a car doing donuts just outside of the ER entrance, she was throwing things out the window and screaming 'Am I crazy enough now?'."
"She ends up driving around to the other side of the hospital and driving right through some sliding glass doors."
"She's lucky she didn't kill someone—another 10 feet and she would have crashed over a railing and into the cafeteria below, where staff was napping on a couch."
"Definitely got carted away, but not to where she wanted to go."
"Thing is her boyfriend wasn't even in that hospital; there's a small mental health inpatient unit, but her boyfriend was in a completely separate mental health facility about 15 km away."
"This was right in the heart of the pandemic, when building materials were really hard to come by, and so the entrance that she drove through ended up being closed for about 6 months."
~ beachmonkeysmom
People going to the hospital are in crisis most of the time.
It's to be expected that the unexpected is bound to happen.
Reddit user Kurkil asked: 'Have you ever had a sex injury? If so, what happened?'
"Sex is not fun," said nobody ever.
Let's face it: giving in to our primal urges and engaging in various forms of sex is a natural way of having fun and enjoying our bodies.
Until something goes wrong in the heat of the moment.

People don't think about it, but the truth is, sex and pain are not mutually exclusive.
But pain is not a typically the desired outcome.
Strangers online shared their experiences that didn't lead to a happy ending when Redditor Kurkil asked:

"Have you ever had a sex injury? If so, what happened?"
People made surprising discoveries after the fact.
Accessory To Pain
"After bar in a pretty aggressive makeout session. Something felt weird so I excused myself to the restroom. Looked in the mirror and saw that her hoop earring had impaled my cheek and was just dangling off the side of my face."
"Pulled it out, swabbed some rubbing alcohol on it, and got back to business. It was super weird because there was literally no pain at all. Like it must've missed every nerve ending"
– ManBroCalrissian

Upon Oral Examination
"I have 'jaw and throat sprain from vigorous oral sex' in my medical record.....I went to emergency thinking I had mumps. I did not."
– elletee80
People got more than they bargained for while getting some action.
What The Buck
"I once dislocated my shoulder while going down on my girlfriend. I had my arms under her legs and she jerked one leg suddenly, hitting my upper arm and dislocating it."
"In the emergency room, the person doing intake listened to our story and said 'I'm going to put down "horseplay" to which my girlfriend replied, 'what am I, a horse?'"
– avec_serif
Literally Mind-Blowing
"Pretty standard: bent the pole between thrusts."
"Pretty rare: During a BJ I got Transient Global Amnesia (TGA) which caused me to lose the previous 48 hours. It can be triggered by orgasm and it was scary AF. Forgot how I got where I was, where I was going, who I was meeting. I remembered my name, address, family etc but had no idea what day of the week it was... it all came back after 24 hours with the exception of a 20min period."
– haylofx
Bigger Isn't Always Better
"When I was single and dating around, thoroughly enjoying my divorce, I would chat with my female friends about my encounters with men. It wasn't a secret that I prefer them big. Then one day, I met this guy who was gorgeous, smart, funny, great kisser, EVERYTHING I could have ever asked for! We go to the bedroom, his unir is too big. It was painful. Tried it again a few weeks later, because your cervix changes during certain times of your cycle. Still doesn't fit. Had to say goodbye to that one..."
– Dependent_Top_4425

Aggressive Pole-Rider
"Bent my unit in half to the point I screamed and rolled over."
"Next day she showed up with an ice cream cake saying 'sorry I broke your d*ck written on it.'"
"Said the guy at dairy queen lost his sh*t while writing it."
– Spenraw
Miscalculation
"Went to flip over onto my back for missionary, overestimated how much bed was there, fell off the side and slashed my back on the edge of the dresser."
– cheeezus_crust

The Ole Switcheroo
"Not mine but a friend. Hand sanitizer and lube in similar containers near the bed resulted in a sanitized vagina."
– lopaco93

Effects Of Alcohol
"Not an injury per se, but we had to stop and I had to run to the shower immediately."
"We had both been drinking and decided to move it into the bedroom. I was on top. We were both super into it and I grabbed the bottle of whiskey and took a big swig straight from the bottle. He thought it was hot and decided he wanted to do a shot off my body... he missed some, and it continued down... I was really into what was happening, so it took a second for the pain to register."
"Holy sh*t, that burned. I hopped off of him, explaining that I felt like I had been set on fire, and ran to the shower to hose off."
"Lesson learned - whiskey does not belong anywhere near there."
"Still one of my favorite sex fail stories."
– Katemonster89

Lesson Learned
"I learned the hard way never to got eat hot wings and then go down on your date. I thought I was doing a good job, I got a black eye from her heel from it 🤦♂️"
– houseDJ1042

Safe sex is important.
But no one ever thought that would ever extend beyond protecting oneself from getting STDs.
Let's just say an emergency trip to the hospital can come with quite the story.

Everyone is a bit leery of hospitals.
Even people who have to work there would rather be somewhere else most of the time.
But sometimes, a trip to the hospital is unavoidable.
More specifically, a trip to the ER.
We humans can really get ourselves into some ridiculous health-related situations.
All you can do is try to laugh about it.
And be grateful you lived so you can tell the silly story.
Redditor lugulaga wanted everyone to fess about the times their ER visits were more embarrassing than painful, so they asked:
"What is the stupidest reason you went to the hospital?"
I do my best to stay away from the ER.
I'll even suffer in silence.
Especially if I'm being an idiot.
Intractable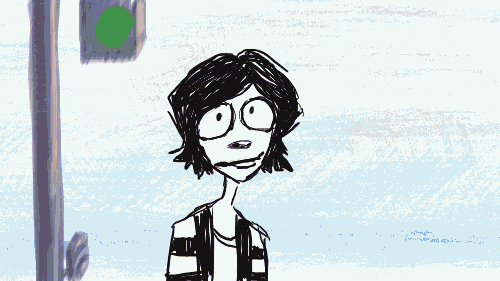 Giphy
"Hiccups that lasted 24 hrs, stopped right when the doctor stepped in the room. Lol."
stargill70
"I've seen this a lot. Had a guy last Monday. 'Intractable hiccups.' Fun note: we use Thorazine to treat it. As in the anti-psychotic."
W6RJC
Down the Hatch
"Not me but I had to pick up a mate who swallowed a 50c piece to win a $2 bet. If you don't know, an Australian 50c is quite large. They had to do an endoscopy to get it out. They let him keep the black corroded coin too."
honest-aussie
"My son did this but with an American 25¢ quarter. He had it in his mouth but inhaled it. It was stuck sideways in his airway so luckily he could breathe. They had to put him under and got it out via endoscopy."
"He spent 9 hours with it in his airway and hardly spoke at all. That is the quietest he has ever been since he learned to speak. He was about 9 when this happened, he is autistic, though very high functioning, and was sensory seeking which is why it was in his mouth."

kaismama
While I Sleep
"A bat landed on my head while I was asleep. Rabies shots all around!"
olda**hit
"Ugh, my child had a 'mystery bite' from daycare that we ignored until it started looking infected. Doctors asking about animals and specifying bats-- reminds me that LAST YEAR the daycare had bats removed that were living in the roof but had no sighting since then."
But I said it. So they had to do the rabies shots, including IGG injected directly into the infected bite... on a 2-year-old. Most traumatizing experience of my life... thank goodness she doesn't remember!"
overweightthrowaway3
A Hard WInd
"My husband went because he was in extreme pain and thought he was having a heart attack. Turns out it was wind. He just needed a good fart."
blueboatsky
"I took my 1-week-old son to urgent care because he had abdominal pain for hours and hours. He cried in the waiting room for a couple more hours, then farted three times and immediately fell asleep."
"They called us in about 10 minutes after that. The doctor said, "As long as you guys are here, let's see how he's doing" and gave him the standard well-baby check. I thought that was nice."
EvadingDoom
Not the Thumb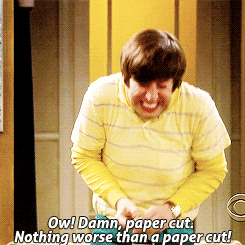 big bang theory paper cut GIF
Giphy
"When I was 8 I was bored so I got a bottle of Gatorade from my pantry and grabbed a kitchen knife then proceeded to stab it over the sink to see how easily the knife would go through the thicker plastic of the bottle… almost lost my thumb."
New_Moon_Lotus
Kids and kitchen knives, a most deadly combination.
Merry Nothing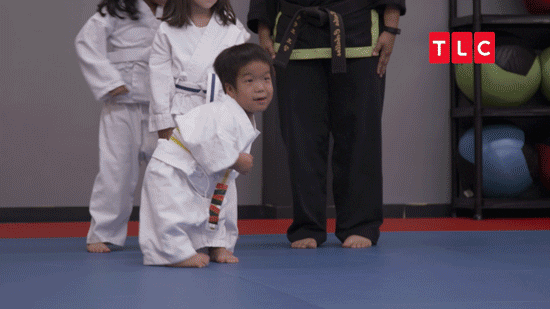 Freak Out Running GIF by TLC
Giphy
"Christmas Day, I dislocated my knee attempting to kick my brother during a sparring match. Needless to say, my martial arts career was over."
IDontThereforeIAmNot
Broken
"I was at a house party, all the bathrooms were full. Went outside, and decided I should crawl under the porch to pee. Everything went well until I tripped on the way out and rolled my ankle. Shrugged it off, limped back upstairs and someone said 'Your ankle is broken.' Sure enough, bone sticking out. DD took me to the hospital and got me ice cream on the way home. I miss you, Kyle. You're the best."
Ubermassive
Knobbed
"Butt cheek injuries caused by a door. I hate touching door knobs with my hands and always use my forearm to rub against the doorknob in a downward motion using friction to turn the knob. Was joking around with my gf saying I can open a door with my buttcheek exactly like how I use my forearm. Jumped at the door butt first and the little metal thing that guides the door cut my buttcheek (I think they call it strike plate or latch strike)."
"The cut wasn't a clean cut because the thing wasn't that sharp. 30+ stitches."
"After that, she had to stand behind me holding a bowl to cover my wound every time I take a shower so it doesn't get wet, and we live in a hot country so she has to do that twice a day for like a month."
Normal-Focus9248
We did Nothing...
"I'm an ER doctor. About once a year I see a very nice young female who comes to the ER with three or four family members because her fingers are blue. They have always googled all sorts of fancy and exotic diseases that they are worried about. 100% of the time the patient has brand-new blue jeans on."
"Without saying a word I just grab an alcohol swab and wipe the blue dye off of their hands, and then I do the same thing to their jeans to show them it's the same color. The collective sigh from the family is always what does it for me. Not surprisingly, half the time the patient doesn't believe me and is angry that 'we did nothing.'"
Dan-z-man
All Sewed Up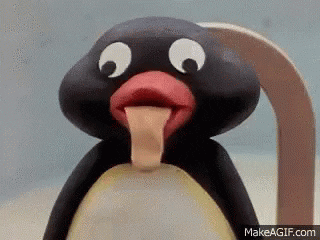 Tongue Out GIF by MOODMAN
Giphy
"When I was about 3, I was running up the stairs in my house and fell. I hit my chin on a step and bit my tongue nearly off. My parents took me to the local hospital where they sewed up the gash in my tongue without anesthetic. I still remember it to this day."
Salty_Fixer
I feel faint after reading all this.
Thank the Lord no one brought up any eye issues.
I'd be on the floor.
Let's face it. No one looks forward to a doctor's visit.
Anyone declaring otherwise is fibbing and needs to have their head checked–which should be no problem for them to clear their schedule for.
While some visits consulting a medical pro is beneficial for identifying an ailment or for seeking relief, the process can still be unnerving.
Curious to hear from the experiences of strangers online, Redditor sydthakidd asked:

"What was your worst experience at a doctor's office?"
When doctors don't know who or what they're treating, it's a major concern.
Unnecessary Scan
"I was getting a bone density scan for some odd reason, and the doc came in a while later and told me I had Osteoporosis. This was not why I was there in the first place and was completely surprised. I asked him if I could see the chart, and it was for a 70 year old woman. I was a 30 something man, and he had the wrong chart! Turns out I did not have any issues at all, well, bone density related…"
– Curleysound

Pumping Iron
"Oh god, this reminded me of the time I took iron pills daily for four months because LabCorp mixed my results with someone who had severe anemia."
"When I went back to be tested again, my iron levels were SO goddamn high it was almost bad."
– swanlakepirate423

Lethal Prescription
"I went to a clinic to see a doctor about a fever and body aches and informed him I was allergic to NSAIDs.. he said he'd give me something and it was not an NSAID."
"Went home, swallowed the pill, immediate allergic reaction starts.. rushed to the A&E of a hospital where they pumped me full of drugs to stop the allergic reaction.. and the doc there asked me why I took the NSAID."
"I think the A&E doc reported the clinic doctor because he was never seen again."
– bearyken

Bad Communication
"I had a similar thing at a hospital here. Told multiple nurses and staff that I was allergic to aspirin, basically everyone except the doctor. Doctor prescribed me Advil, and assuming he looked at my chart and having no idea that both are NSAIDs, took Advil. Came back to the hospital an hour later in anaphylaxis and difficulty breathing."
"25 years later, had a minor surgery at the same hospital and now they put a bright band around my wrist immediately, and the first thing any person I interacted with asked is 'Do you have any allergies?' Annoying to be asked that 25 times in a 4 hour period, but nice to see that policy has changed to make sure that kind of thing doesn't happen again."
– impossibilia
Unpleasant Emissions
"I had pinched my syatic nerve pushing carts at work. He accused me of having very kinky sex while my gf was in the room. I told him it was at work, and he assured me he would not judge me if it was from sex. He then gave me OxyContin and told me when ever I needed a refill I should call him and he'd make sure I had plenty. Very weird."
"The other is super mild but he kept farting. Like the whole time he'd fart every few minutes."
– Karsa69420

The last thing these Redditors expected was to endure more suffering after seeing their doctor.
Fix It, Don't Break It, Doc
"I thought I had a broken nose. The doc was showing me, on a heavy glass x-ray plate, that my nose was not broken. But as I was looking up, he dropped the plate on my nose and broke it."
– Wind2Energy
"'I, uh, guess you're here for a broken nose after all, huh?'- Dr probably."
– Chris_the_Otter

The Inappropriate Specialist
"Was 17, had an infected ingrown toe nail. My pediatrician tried cutting and digging it out with what looked like pliers and bracing his leg against the table. After f'king around for a bit he realized he wasn't going to get it. No numbing gel or anything. Hurt like a mofo. Scheduled an appointment with a podiatrist, he numbed it, had it removed in about two minutes and told me to never see that dr. Again."
– Sam_i_am_68

More Embarrassment Than Pain
"Laid on my side with my back to the door for a prostate exam. Heard people walk by talking while a finger was in my butt and realized the door was open."
– survival-nut
"I want to move to another country on your behalf just from reading this."
– OddEpisode

If at first you don't succeed...
X Didn't Mark The Spot
"The ENT doctor removed a skin cancer from my nose, leaving an ugly scar. Turns out he excised the wrong area and I went to a different doctor to actually remove the cancer."
– DdraigGwyn

"Smug Bastard"
"Not me, but a close friend:"
"She was having debilitating migraines, to the point she couldn't work or function. She waited nearly a month to see a neurologist. Upon a brief examination, he said:"
"You don't have anything wrong with you. Just exercise and try not having headaches."
"Three months later, he finally relented and did an MRI. She had massive lesions on her brain. She was diagnosed with MS. The smug bastard was somehow irritated she had a positive diagnosis. Her health wasn't as important as his ego."
– wheresmychin
Second Doctor Saves The Day
"I had been sick for a while and had been gaining about 20 pounds a month. I had seen multiple doctors and they just told me I was just eating more than I thought which was ridiculous. I went to a doctor for a skin issue and the new doctor walked in the room and looked at me from across the room and said 'let's get you to the emergency room' after about five seconds."
"I had end stage cirrhosis of the liver. That kind of sucked. I had a liver transplant 362 days ago and only in the last month have I started to feel like I am getting back to normal."
"Did you know you can get so sick your hair turns gray and then get better and the gray hair goes away? It's weird honestly."
– blippityblue72

Hands-down the worst experience ever at a doctor's office was before I met with my actual doctor.
While I was waiting in a separate room waiting to go into the doctor's office, the phlebotomist came in to take some blood samples from me.
I have very prominent veins with the bluish hues making them even more visible. Yet, the phlebotomist managed to miss piercing through my veins.
Not once. Not twice. NOT THRICE.
She had to run out to get my primary care physician to jab the needle into me for my fifth–but thankfully his first–successful time.
It's a wonder how I managed to get back home in my highly woozy state.

I've lost track of the number of times I've averted death.
One of the most unusual was death by a dog.
My dog is small.
And she loves to sneak up on people.
She loves sneaking up on me the most.
I've explained that I need her to stop.
Especially after she popped out of a closet at the top of the stairs.
I swear I heard God whisper hello in the split second from when I tripped to miraculously being able to grab the handrail.
I've tried to tell her that she's not in the will, so lay off.
All of my other near deaths are car incidents and bad dates.
Care to share?
Redditor sintemp wanted to hear about the times we've all averted odd ways of perishing, so they asked:
"In what unusual way have you almost died?"
Life is littered with near-death incidents.
It's a wonder we can enjoy living at all.
Oh wait, maybe that's the point.
Close Call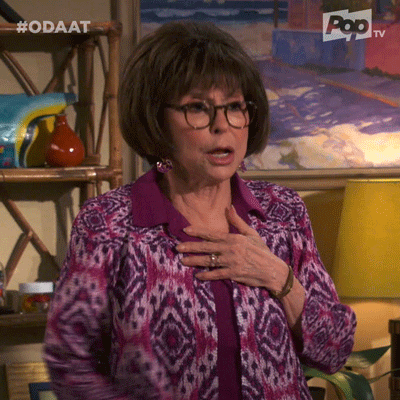 Pop Tv Please GIF by One Day At A Time
Giphy
"Almost booked a ticket on MH17 with my mum and brother, before my dad shut it down and said he's fed up with flying with Malaysian airlines. So we flew with Emirates instead, wise decision."
KenyanJesus69
"Same, my mum booked our tickets for MH17. Then they were changed to a day earlier, my whole family was sad we left early. Saw the news on MH17 when we landed in New Zealand. Scary crap."
Zoutt
Lungs
"When I was born in 1995 one of my lungs was filled with amniotic fluid. The doctors went in to drain it and inadvertently tore it instead. Then they proceeded to tear the other one in an attempt to fix the first one. My mother remembers two doctors getting into an extremely heated verbal argument over this. Doctor 1 thought he could treat me at the current hospital I was in."
"Doctor 2 knew that I would die if I wasn't transferred to a better-equipped emergency center. They were in such disagreement that Doctor 2 literally had to sneak me out after Doctor 1's shift was over. Obviously, it worked. I turned out not just making a full recovery, but I left ALOT of people scratching their heads because my body never developed scar tissue from all of that. My lungs work 100%."
Ohlookitsyouagain
Not Faking
"Got pushed off a dock by a bully and drowned in front of a lifeguard who was yelling at me to stop faking. I was 9 or 10 at the time and I couldn't swim. The town had a population of less than 800, only had 1 lifeguard, and I was at the beach 3-5 days a week because of family, so they knew. Brother ended up pulling me out and resuscitating me himself. Lifeguard pretended she didn't notice."
ModularArchive
Death Secret
"I was digging a hole at 12-14 years old. Because I could, kid stuff. I only remember waking up, and it was dark. I had apparently hit an underground electric line. No one knew. I was there for hours. I got up, went inside, and ate dinner. This was in the early 80s. I peed my pants. And felt weird for a day or two. Never told my parents. Thought they'd be mad."
BadLuckEddie
Chew Slowly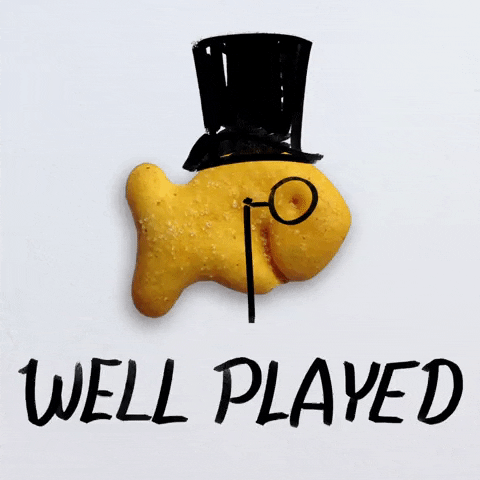 top hat fish GIF by Goldfish
Giphy
"By inhaling a Goldfish. The cracker, not the animal."
"Got pneumonia, hospitalized, the whole 9 yards."
"I don't eat goldfish anymore."
​EchoLynx
I knew those little goldfish were dangerous.
Fish are killers with the right cheese.
Horrors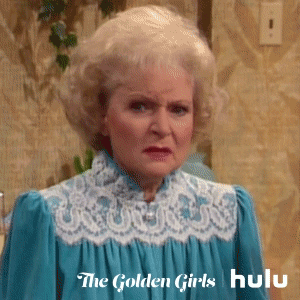 Over It Rose GIF by HULU
Giphy
"My stomach veins exploded. It was like something out of a movie the blood pouring out of my mouth. Don't recommend it. Still traumatized."
​pancakesquest1
50 Feet
"I came ~50 feet away from getting struck by lightning in April 2015… in Auschwitz. I was there with my dad and we hopped off the main tracks about 15 seconds before lightning hit them in front of us. We always joke (darkly) that we'd have been the last Jews to die in Auschwitz if we hadn't moved."
chyko9
A beaten body...
"Fell down a mountain. (It was like a slide area that went at an angle off vertical.) My clothes and skin were torn badly, one of my pack straps was broken, and, while nothing felt broken, I felt like I had been beaten by baseball bats for a week. Took me 2 weeks to get out and to medical care. I was bleeding from every orifice and couldn't eat or drink when I entered the hospital."
"For a CAT they dumped something like 1.5 liters of, what we soon discovered, of a dye that I was severely allergic to. I next woke in the same room with a technician sobbing into my face and a doctor who looked like he just ran a marathon holding those shock paddles."
"I was informed of the allergy, told I had died, and had to swear to the, still very upset, technician that I'd always tell others I had such a severe allergy. So, I dragged my beaten body into a hospital for them to kill me in an attempt to find out what was wrong."
Gurpguru
Combat Problems
"Was assisting at a target practice in the military when a trainee misfired and got saved by my Kevlar helmet, the force of the impact pushed my head backward, and fell into the ground with so much force that I got a concussion."
"Next thing I know, the drill instructors are tearing that trainee a new one while I'm looking at a beautiful blue sky hearing shouting far away. Luckily I got hit by a 9 mm. to the helmet and not a 7.62 mm. from our standard combat rifle."
CommieWhacker14
Safety Issues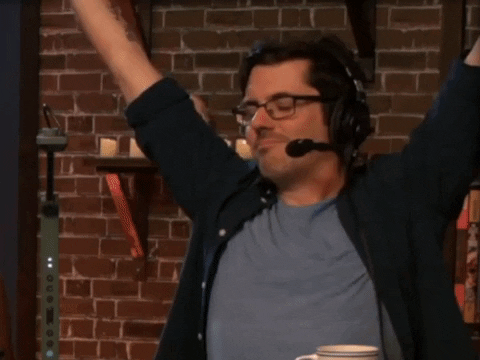 excited d&d GIF by Hyper RPG
Giphy
"I almost got crushed in a pin setter when I was working on the pin table (bowling lane). I was lazy and didn't LOTO because as the manager I didn't think anyone would turn it on but me. I was wrong and it was a mistake I only made once."
HappyHubby33
Lord, half of these are the worst of my memories.
We're not even safe in our own homes!
Do you have any stories? Let us know in the comments.