Be it in passing down the street, in the waiting room of a doctor's office, or at the table next to ours at a restaurant, we've all raised our eyebrows at the way some people behave.
Knowing that we would never say or do whatever they were doing in public... and unable to believe they would do the same.
For the most part though, once our eyebrow is lowered, we don't give what we witnessed much thought.
Unless, of course, we witness them doing so shockingly outrageous, that we still can't process what we just saw.
No matter how hard we may try, we still can't make any sense of it.
Redditor Harambeisthecause was curious to hear about things people witnessed that still makes them unable to sleep at night, leading them to ask:
"Whats the most deranged thing you have ever seen anyone do?"
One Imagines Eye Doctors see All Kinds Of Things...
"Eye doctor here."
"Where shall I begin?"
"I remember one young lady who came in for a routine visit but her eyelids were very swollen from her fake eyelashes."
"The adhesive was laid on THICK and was literally blocking her gland orifaces and causing massive infection of both eyelids."
"Despite the severe swelling, she didn't seem particularly fazed."
"It wasn't even her reason for visit."
"I looked at her under the lamp, then told her that those lashes are going to need to go."
"So I turn around to grab some petroleum jelly and some q-tips to work those adhesive clumps off slowly when I start hearing what sounds like Velcro being torn apart."
"I turn around and she ripped out both top lids of fake lashes including every single natural lash she had."
"It was a startlingly clean job and she just looked at me completely bald-eyed and said 'okay now what?'"
"Don't forget, they were infected and swollen."
"Well, now they were even more swollen and had a ton of ripped off lash stumps."
"So I prescribed her antibiotics and told her that her lashes would probably grow back over the next few weeks."-OscarDivine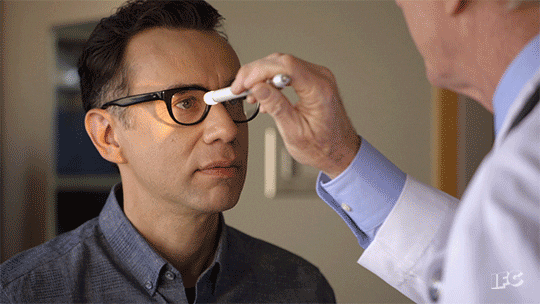 Fred Armisen Lol GIF by IFC
Giphy
She Couldn't Have At Least Done It So Her Mother Couldn't Hear?!?!

"Worked in an ICU."
"The patient was being asked their goals of care and if they wanted to be resuscitated, the patient said yes."
"Her daughter said no."
"The attending said, 'well your mom is still competent so we have to follow her wishes'."
"The daughter pulled the doctor aside and said, 'why don't you just give her some medications to put her to sleep, she won't be competent and then my word goes and you pull the plug?'"
"Silence for a while and then the attending just said no we don't do that."
"Very slowly and escorted the daughter out of the room."
"The patient made it out of the hospital ok that time anyway."
"I sometimes wonder how she did after that."- bobbi21
It Never Pays To Show Off

"Gal I went to culinary school with, early 90's, all of a sudden started juggling her knives in the hall between classes in front of one of the chef instructors."
"Yes, she immediately had her 8" chef knife stuck 3 inches in the middle of her palm."
"Chef just sighed, shook his head and pushed the gal to the office to get her to the ER."- MissMurderpants
One Hopes He wasn't Trying To Suggest Something...
"I was sitting at a cafe once when a man sitting a few tables away from me, locked eyes with me."
"Maintaining eye contact, he leaned over to the vase of pussywillow stems decorating the table, and munched them."
"Just took a whole bite of twig and fuzzy willow bud."- crospingtonfrotz
What The Actual...
"In a nightclub in the late eighties."
"Bloke sitting at a table on his own."
"He poured what he had left in his pint glass onto the floor, then took a bite out of the glass."
"Glass severed his top lip."
"He then sat there bleeding into the glass."
"There was a lot of blood! Not pretty!"- Cyber5c0u7
How Did He Even Get There Though?
"Saw a guy stumble safely across 3 out of 4 lanes of high-speed traffic."- salvadordaliparton69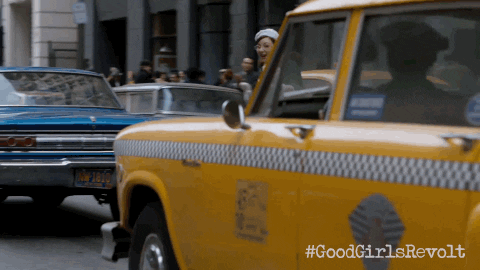 i'm coming season 1 GIF by Good Girls Revolt
Giphy
One Imagines The Beginning And The End Were Related...
"Restaurant kitchen, middle of the busiest night of the year, something went wrong, not sure what but I'm pretty sure it was a fairly small setback."
"Sous Chef goes BALLISTIC screams at some people then reaches bare-handed into the blast oven and grabs out two scorching hot bowls of baked soup, RUINS his hands, and throws them into the window with the skin from his palms visibly stuck to it in places."
"He immediately calms down, walks off the line to treat his hands, came back out to try and direct from the front for a bit, then at some point just went home without saying anything."
"Came back a week or two later divorced from his wife."- McCheeseTruther
Let's Hope She's Getting The Help She Needs
"I had a younger cousin who I was absolutely scared of when I was younger."
"Refused to be alone with her, stopped tagging along to holidays in their area."
"The kind of kid that pulled out a box of crickets under her bed to show me how she pulled off their legs and put tacks through them."
"She cut my hair in my sleep during a sleep over."
"She flattened her mom's tire once bc she wouldn't take us to a movie."
"She was about 7."
"Last I heard she was in therapy and living with the grandparents today, mom couldn't handle her."- Junimo_Tea
What was She Hoping To Accomplish?
"I saw a woman at a retail store lay in the floor and turn an empty shopping cart on top of her then proceeded to start screaming like she was in pain."
"I promptly told the manager she had staged the whole thing."- Impressive-Floor-700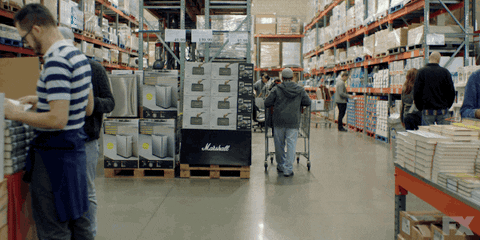 zach galifianakis dale GIF by BasketsFX
Giphy
How Would That Even Be Possible?
"A lady on the bus screamed at me one time because she thought I had stolen her knees."- The_Rural_Banshee
Meh, All In A Day...
"Not sure this is most deranged I've seen but it's what is coming to mind."
"I was at a house party and this dude comes in, stands on a table, drops his pants, lights his pubes on fire for a few seconds, pulls his pants back up and everyone carried on like no big deal."- Rajili
For better or worse, people have a way of surprising you.
And as is always the case, there are good surprises and there are bad surprises.
Good to anyone who hears a child declare their eagerness to take their parents life support keeping their game face on though...
Keep reading...
Show less
Who hasn't claimed they've been "scarred for life" by something?
Usually something fairly trivial, like a scary movie, a food that disagreed with them, or a poor travel experience.
As a result, we say it more in jest than anything else.
Unfortunately, there are those who have had experiences that genuinely scarred them for life.
Memories so deeply implanted in their heads that they will never be able to erase them, no matter how hard they try.
Often witnessing people in situations that we could never imagine anyone finding ourselves in.
Situations that were anything but trivial, and sometimes legitimately life or death.
Redditor _pleasesendhelp was curious to learn if anyone had gone through a truly horrifying scenario that legitimately scarred them for life, and eager to hear their stories, leading them to ask:
"What is the most shocking thing you've ever seen?"
To Think This Is Actually Part Of The Job
"Used to be a traffic safety engineer."
"Traffic collision analysis was part of the job."
"Images of the collisions are intense and you can never unsee the decapitations."- Bobbingforfrenchfrys
Most Frighteningly, It Could Have Happened To Anyone
"About six years ago, my family was traveling to Pennsylvania to visit some relatives for Easter and we drove back on Easter Sunday afternoon."
"We were driving on I-81 South in Virginia, and noticed traffic was slowing down and smoke coming from the side of the road, a car had crossed over the median and hit another car head on."
"Both cars were beyond totaled and were engulfed in flames."
"I remember looking over at one of the cars and seeing a person in the passenger seat and a good chunk of their head was missing, and the driver appeared to be dead too."
"I looked it up on the news the next day and only one person survived out of the five people involved in that crash."
"It was a pretty ugly scene to put it mildly."- tfuncc13
Silence Can Be More Terrifying Than Any Sound
"Working at a special care home, had a resident who routinely screamed for help over minor things."
"'HELP!! I NEED TO TURN MY LIGHTS OFF' kind of thing."
"One night she fell alone in her room and split her face open above her eye."
"Instead of calling for help, she just quietly walked out into the common area at 3am looking like Carrie."
"It was my first time applying my first aid knowledge and my first time calling 911."
"Most unforgettable was the sight of her blood-covered rosary."
"Woman really looked like a movie crew had made her up."- shiveringsongs·
So Many Questions...

"My dad took me and my brother to the beach when I was 6 and we saw a dead body wash up on the shore."- pringle513
There Is Little More Devastating Than Desperation

"I was walking down a neighborhood where number of homeless people is insane, but most of the time I just mind my own business walking to where I work but one day I saw a person eating his own human waste."
"I was mind boggled."
"Later when I was heading back to my home I saw him at the same area so I decided to give some leftovers I got from the shop I was working."
"Man he was the happiest person I saw when I gave him the food."- MrD1SRESPECT
A Traumatizing Miracle
"Pedestrian hit by a car."
"The victim looked like a fake body as he flew through the air."
"He had a shoe land over half a block away."
"Somehow only broke a leg."- Potential_East_311·
Neglect Can Be The Most Lasting Abuse
"A kid bawling his eyes out, begging with a sign and no coat in 20 degree weather in a downtown setting."
"It was really windy out and I saw him talking briefly to his mom in a doorway who was bundled up out of the cold texting the whole time."
"She was dressed expensively, looked comfortable and didn't seem to want to be seen with him."
"Talked to building security who brought the boy inside, was on my way to work so I didn't get to see the full resolution."
"Sh*tty mom."- _manicpixie
Dangers On The Road

"In person?"
"Accident between an idiot in a Camaro and a moron on a bike ( motorcycle)."
"Camaro genius was trying to turn left across 3 lanes of bumper-to-bumper traffic."
"Just as someone let them through, guy on a bike came flying down the right side berm."
"Biker was not wearing any gear; just shorts, shirt, sneakers, and sunglasses."
"Guy got massively lucky, though. If he'd hit a regular car/SUV, he would've gone splat right against the side of the car."
"But the Camaro was so low-sling, he just got vaulted over the top."
"He was in a world of hurt, but apparently in one piece."
"In video?"
"I'm a racing fan, so it'd be a tie between the fatal accidents of Roger Williamson or Tom Pryce in F1 and Gordon Smiley and Greg Moore in Indycar."
"All can be found on Youtube, but consider this a big warning--they are not for everyone."
"Williamson burned to death while trapped upside down in his car at Zandvoort, despite the efforts of fellow driver David Purley."
"Tom Pryce hit a track marshal who was crossing the track."
"The fire extinguisher the marshal was carrying struck Pryce on the head & killed him instantly."
"Smiley had a catastrophic crash during qualifying for the 1982 Indy 500."
"He reacted incorrectly and ended up going straight into the wall at 200 mph (320 kph)."
"In photos of the wreck you can see his helmet go flying."
"Part of his head is still in it."
"Moore was killed after losing control during a race at Fontana Speedway in 1999."
"Ultimately, he was launched sideways and head-first into a cement barrier."
"The impact was recorded by the car's black box at 154 Gs."- Unique_Football_8839
Worst Nightmare Averted
"About 2 or 3 years ago, my fiancé and I were in the kitchen cooking dinner."
"I was standing by the counter talking to her whilst she was stood over the hob frying."
"She started slowly lowering herself closer and closer to the flaming hobs to the point I interjected and panicking said 'what are you doing?', for her to slowly turn her head towards me with the blankest of gazes and then proceeded to collapse onto the hobs."
"Thankfully I managed to jump in and pull her away from receiving any burns but she collapsed to the floor and was out for a good 30 seconds."
"I thought she was dead, I'll never forget that look in her eyes too."
"Really felt like it was over."- JLUK95
Seriously, What Leads Someone To Do That?
"In a bar I worked in once, very angry men stormed in, grabbed one of my regulars by his hair and dragged him outside, and curbed him."
"Never seen anything so graphically violent in real life."- kerrykat91
Nothing Can Prepare You For It
"Finding my younger brother had just died."
"He'd been very sick for a long time but nothing prepared me for it."
"I was 14."- Professional-Permit5
It's Hard To Think It Ever Stops Being Shocking

"As a hardware tech working at a hospital."
"I got a high priory ticket to go into the OR."
"A computer shutdown in the middle of preforming open heart surgery on this guy."
"I normally don't cover this area, but it was early in the morning and I was the only tech on site.'
"I go down there and I have to gown up to go into the room."
"I had no issue going in till the nurse was like OMG have you ever been in a surgery room before?!? "
"The room is a bloodbath! "
"This guys is cut wide open! "
"Are you going to be okay?"
"I was like I was going to be fine before you started talking to me."
"Anyway I go into the room, and it is a blood bath with the guys chest cut wide open and a group of people operating on him with country music going while they were all singing."
"The issue was easy to fix."
"It was a desktop on a a mobile cart that had limited mobility in that section of that room."
"Anyway they had it pulled out as far as it could go and the power cable came out of the desktop slightly."
"I just had to tighten up the connection and turn it on."
"It was one of the most shocking and amazing things I have seen."
"Just the guys chest wide open and how calm and casually they are singing."- itsthewendigo
Most of these stories are the sort of things no one should ever witness in their lives.
One can only hope they all got and continue to get the help and comfort they needed to move on.
Keep reading...
Show less
Is there life beyond planet earth?
In all likelihood, yes, somewhere in some distant galaxy.
This of course leads many to assume the worst, that our future will be something out of Independence Day.
Unlikely as we all likely hope that scenario is, it's hard not to wonder if it may happen in the distant future.
Or, scarier still, aliens have made life on planet earth, and we've been living among them this whole time without even realizing it.
The possibilities are truly endless.
Redditor TisteTargaryen was curious to hear the most terrifying possibilities of extraterrestrial life which has kept people awake at night, leading them to ask:
"What are some horrifying things to consider when thinking about aliens?"
We'll Be Their Pets...

"Aliens could do to us what we did to wolves, selectively breeding a once noble species in grotesque ways, transforming us into the equivalent of bulldogs, poodles, dacshunds, etc."- flipester
No Matter How, It'll End Badly...

There is absolutely nothing on planet Earth that the aliens can't find in more abundance elsewhere."
"Precious metals, gasses for fuel, assuming they don't have zero point energy or some sh*t that lets them get power from vacuum, and even water are all available in space and you can get this resources with zero resistance."
"So I don't think they would come here for any resources, unless they want our biosphere."
"Which, for all we know, could be abundant in the galaxy."
"If aliens do show up one day but turn out to be hostile, there is absolutely nothing we can do to stop them."
"If they have been coming here, if you believe in that sort of thing, they have been doing so for a VERY long time."
"They know everything about us, including our weaknesses and how to exploit them."
"Meanwhile, they are a species capable of FTL travel."
"Wiping us out would be as simple for them as flipping on a light switch."
"No jet-to-ship dog fights, no magical weak point to hit, no third-act secret weapon to save us."
"Just one press of that button and everything turns white--and then black."
'So if they do come to Earth, they would need a damn good reason to."
"If our luck is truly awful and they actually want something from us, we'd better pray that it's something that we don't have to fight over because we wouldn't stand a chance."- Armascribe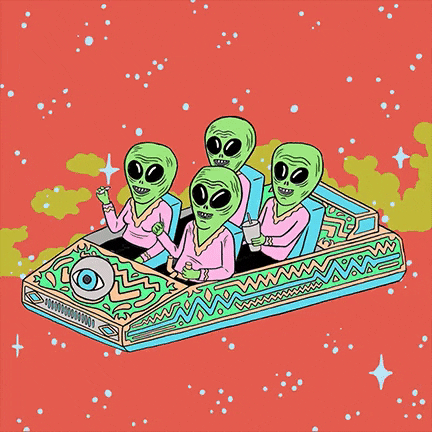 Commuting Area 51 GIF by Joseph Harmon
Giphy
Nothing To worry About... I Hope...

"It's possible that they are fat single-cell organisms just loafing around."- Literally_The_Best
It Might Not Be As Bad As We Think... It Will Probably Be Much MUCH Worse...

"For all we know, aliens might not be the 'little green men' that fly around in flying saucers and destroy us with laser beams."
"They could be an interstellar pathogen that shows up one day and silently and effortlessly kills us all without warning."
"Our immune systems would have no idea what hit them."- CaptainWisconsin
Emotional Disconnect

"Our human concepts of morality and empathy are heavily influenced by our mammalian biology."
"Imagine that aliens land, and instead of having nice little family units their species lays clutches of thousands of eggs at a time."
"They don't form strong bonds."
"Life is essentially expendable for them."
"They see us weeping over a dead child and they have literally no frame of reference for understanding why this would be upsetting."
"I'm not saying all aliens will be like this; but some definitely could be."- ToBePacific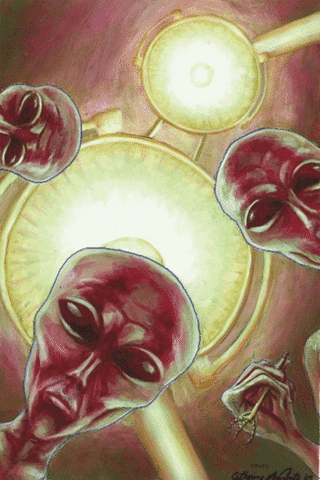 alien GIF
Giphy
Don't Knock It Till You've Tried It?
"What if there really is valuable information to be gained from butt probes?"- HarlanCedeno·
Best To Have An Open Mind...

"The assumption that they come in groups in some flying saucer."
"For all we know they might just 'appear' in hordes of thousands of not millions all across the planet."
"Also, we like to think that aliens will share the same way of thinking as humans, i.e. reasoning, emotions, etc."
"But the only reason we think that is because that's the only thing we are familiar with."
"Aliens might have completely different emotions or thought processes than us but we won't know because we never encountered them before."
"It's like the 4th dimension."
"At this point it's pretty well established what it is but most of us, if not all, have no clue how to visualize or properly explain it."- JingleberryJohnson
If We're Lucky, this will be the worst of it...

"They might bully you."- Shyrt_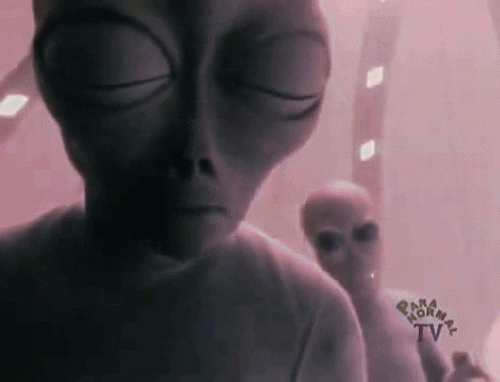 alien GIF
Giphy
Didn't Occur To You Either, Did It?
"Extremely unlikely, I know, but if aliens ever come to Earth it likely means they are a space-faring and interstellar capable species with tech at least centuries, if not millennia, ahead of ours."
"In other words: if aliens are even remotely capable of traveling to our planet, we're pretty much outgunned hilariously."- WhereIsOldZealand
The Journey Wouldn't Be Worth It...
"The speed of light is 186,000 miles per second."
"I think that any aliens that are capable of traveling light years to reach us have no interest in our resources."- avatarlevel
They Could Be Trying To Help US?
"The scariest thing to me is thinking that aliens want nothing to do with us."
"I don't get why everyone thinks that aliens would attack us immediately."
"It's one thing if we come into their territory, but if they stumble upon us we're most likely safe."
"Them finding us would mean they are incredibly advanced."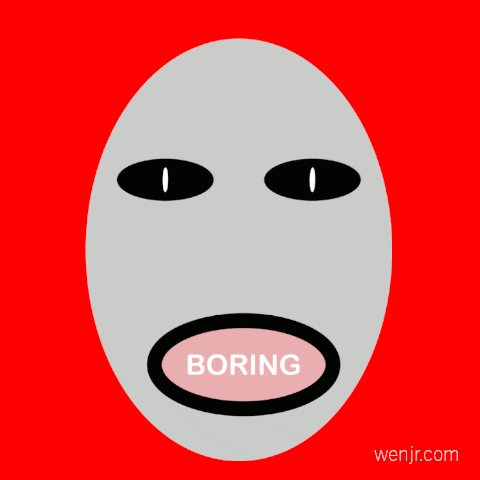 Angry Alien Face GIF by wenjr
Giphy
"Anything they could get by attacking earth they could get far easier by harvesting it from a different planet in our solar system."
"Unless they feed specifically on brainwaves, it isn't worth the hassle to attack a planet teeming with life they may have some weapons, however primitive, that might be used against you."
"It's far more frightening to believe that aliens have/will one day discover us and won't be interested, They won't want us on their intergalactic counsels, they won't want to give us medicine, they won't want to form any bond."
"If they decide to just leave humanity alone, that means either they have decided we are not worth saving, or that we are too close to destruction to be worth the resources."- BombsNBeer
I'll Believe It When I See It...
"My main thing is that they'll bring a virus or something that'll just wipe us out coz we've never seen anything like it."
"Or we'll be immune coz it's too alien, who knows."
"But until there is actual proof that there are advanced aliens out there, I'll stick to the idea that they are bacterial cells on titan or something."- Libbymiss
We won't even know they came...
"That one day they will just wipe out our planet without us ever knowing why and that it will be so fast we don't even realize it."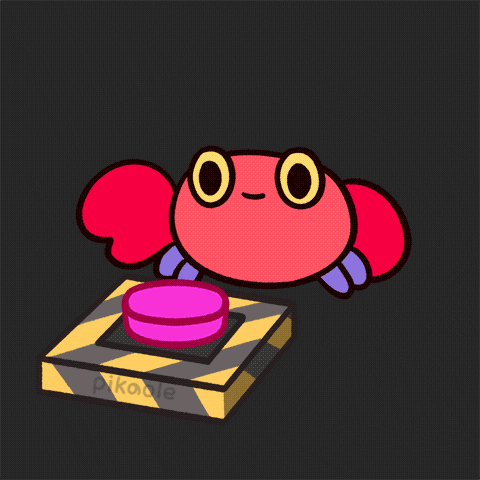 Marine Life Goodbye GIF by pikaole
Giphy
Thanks to the likes of H.G. Wells, Ridley Scott and others, it's easy to assume the worst about the possible existence of aliens.
Something to consider, which might help us sleep a bit easier at night, is that on some far-off galaxy, there is an extraterrestrial species, just as terrified of us, as we are of them.
Keep reading...
Show less
****Trigger Warning: Suicide, death, injury, drug addiction
We like to believe that life is generally good, and for the most part, that is true. However, we all know bad things happen.
How do we know bad things happen? Because someone is around to see.
What we don't realize is that most horrific events are seen by someone. Today, Redditors are ready to share the horrific things they've seen.
It all started when Redditor SnowyAcid asked:
"What is the most horrific thing you have witnessed?"
Making It Through The Pain
"I took care of my mom after her husband shot her. She was in a lot of pain, but also heartbroken. She almost died of sepsis but survived."
"The worst thing was seeing her crying in bed, heartbroken and sad while machines tried to pump blood from her wound and keep her alive. I've never seen anyone look so lonely and broken."
"She remarried and is happy now."
– quesowithextracheese
"I felt so much relief at that last sentence, I'm so glad she is happy now and is safe."
"Caring for someone and seeing someone in that condition can be absolutely agonizing. You are stronger than most for sticking by her side when she was at her lowest. I hope that you're happy now too."
– Living_Bench_2747
Heartbreaking
"I found my mom passed away in her sleep from cardiac arrest. I just got her the keys to her new apartment that day, and I came to the boarding house peering and knocking through her window to see her not moving, not thinking anything of it maybe deep sleep (childhood she overdosed on her depression medication alot) I left and came back to see her still in the same position."
"I had to help carry her out as well."
– LupoOfMainSt

Horrific Doesn't Begin To Describe It
"I was behind a Harley Davidson Street Glide on I-25 south of Denver on my home from work one night. Middle lane of the three, about 200 feet back, cruise control set at about 85mph, just following this bike for the next few miles until my exit. I've had motorcycles in the past, I like riding, so I'd rather follow this Harley than an 18-wheeler or a Subaru. Plus I'm not right on his tailpipe like a lot of drivers out here would be. Symbiotic relationship."
"There was a black-haired man driving and a blond woman riding behind. I know their hair colors because there is no helmet law in Colorado, and that detail comes into play in just a few seconds."
"The rear tire must've been punctured by something on the road. It didn't blow out, but it definitely started losing air fast, because the end of that bike started to swing side-to-side, and it was getting farther with each wobble. The rider lets off the throttle and I see him look over his right shoulder, but by the time I could say "Oh f*ck" it was too late."
"The bikes back tire is leaving S-curves on the concrete road and once it swung too far to the left, it suddenly caught an edge and flipped. He didn't even have time to try to lay it down in front of himself and his passenger. That bike barrel-rolled eight times right in front of me. The woman flew off after one or two rolls and started rolling along the road. The man held on for about four flips, leaning forward over his handlebars, but then his skull exploded."
"I realize I'm just repeating "ohfu*k ohfu*k ohfu*k ohfu*k" as this scene is unfolding in front of me. I'm still driving a car at ~70mph and now I have to dodge motorcycle parts and human bodies. Swerving within my middle lane, trying not to hit cars on either side, and also not run over this lady who is sliding along in front of my bumper. I slam on my brakes and hit my hazard lights and jump out into traffic and almost get hit by a car in the left lane. There's not really heavy traffic at this hour, but still a lot of cars on the interstate, and the first 10 or so do not realize what has just happened."
"I am not a medical professional. I am not trained for any type of emergency triage situations. But I ran up to the woman to see if I could help. She was wearing leathers, so she actually wasn't scraped up with road rash, but her hands were bloody messes and she might've broken some ribs or damaged her lungs because she couldn't speak or catch her breath. And her back was broken. She couldn't move her legs and she had pissed herself. But she kept trying to turn and crawl towards the man, saying his name in a forced-whisper."
"So I get up to go check on him, and pull my cell phone out as I jog up to him to call 911. I tell them there was a motorcycle crash and give the closest exit, and the operator asks how many people involved, and I tell her two people were on the bike, we need two ambulances. But then I see the man. We only need one ambulance."
"The entire left side of that mans face was just... gone. I could see his teeth through his cheek. I could see where his jaw broke. His ear was just a small black hole in a bloody mess. His skull looked like the shell of a boiled egg after it's been cracked on the edge of the sink. I could see the wrinkly, off-white mass of brain where huge chunks of bone were missing. His left eye was gone. His right eye was open and staring. I checked for a pulse just to make sure, and then I got up to go back to the woman. I left my jacket balled up on the road near his head to block her view."
"She was still trying to move towards him, crawling without the use of her legs. I sat down on the road at her head and told her that she was badly injured and she needed to lay flat until the ambulance got there. I told her he was badly injured too but help was on the way. I told her it would only be a few more minutes and then she'd be able to see him. By this time lots of other cars had stopped, and another driver gave me a blanket. I folded it into a pillow and told her to lay her head in my lap until the medics got there. I told her about my job at a golf course and my yellow lab I had growing up and how good a drummer Danny Carey was. I just kept saying words. I just kept talking to her so that she wouldn't ask me if the man was okay, if he was alive, if he had been hurt."
"By the time the ambulances and fire trucks showed up, there was a stream of blood from the middle lane all the way over to the right shoulder of the interstate. My jacket was soaked in it. I left it there. I went home and laid flat on my back in the dark and thought about my yellow lab."
– Ok-Stretch5751
Sight Sticks With You
"When I saw my dad and sister die in a car crash. The glass on the windows came free and carved up her face. Holes ripped into her cheeks, chunks torn off her bottom lip. I don't know what happened exactly to my dad in the crash, but the back of his head was caved in."
"I can still smell the sulfur and burnt rubber."
– TooManySorcerers
Absolutely Tragic
"I was standing outside a theater waiting for a friend (we were going to see a play together) and an old man on the other side of the street drew my attention. He was watching the traffic, looking for an opening so he could jaywalk. It's a very busy road and there are signs everywhere warning people to cross at the intersection, but I guess he thought it was too far out of the way. He was quite old and stooped and had a cane, so he didn't move very fast and was about halfway across the road and when he was hit by a truck going about 55 mph. He cartwheeled into the air way higher than seemed possible, and hit the ground with a very loud thud that I can still hear to this day. Blood everywhere and he was alive for a few minutes before succumbing."
"His family was inside the theater waiting for him. I guess he'd gone to park the car. The police officer had to go in and tell them he'd died. Their screaming was heartbreaking."
"The theater still performed the play, but it was a very subdued audience that night."
– MillieSparklepants
A Twist Of Fate
"I witnessed my friend torn in two pieces... but it was supposed to be me."
"In 2006 I was part of a Drum Corps in Florida."
"We were having a drill camp over the weekend, so we all met up in Miami and took two 15 passenger vans to drive up to central Florida, both full. We took US 27, known as Okeechobee Rd. At some point just before sundown we stopped at a McDonalds for dinner. I remember chatting it up with him - typical teenage stuff, the weirdest porno we ever saw, staying up to watch that scrambled channel that sometimes showed a boob etc. We were in separate vans. We started loading up when one of the instructors decided my buddy and I should switch vans. I was confused but, sure, didn't matter to us. I sat in his seat, he went to the other van... and then last minute, the instructors decided we should switch back to how we were. Never quite figured out why..."
"But it saved my life. And ended my friends."
"A couple hrs later, its dark, US27 had no lights at the time. Their van was behind us the whole time, til it wasn't. We were 6 miles from our destination when we got a call from the driver of the other van."
""We were in an accident. We're hurt.""
"We sped back at 100mph, only to bet met by a literal wall of semitrailers blocking the two lane highway. We had to drive on the shoulder to get past them."
"As we round the trucks, I noticed they all had their headlights on."
"Illuminated on the road was my friends body. His eyes were open, but all you could see was whites. His arms were very obviously broken at odd angles. But most alarming of all... he was torn completely in half."
"To say we were beside ourselves is an understatement."
"The van was laying on its side, completely mangled. The rest of the passengers were bloodied and bruised, but aside from a broken arm they were generally okay."
"According to the driver, they hit wet pavement on a curve, lost control of the van and it flipped. My friend was wearing a seatbelt, but he was pretty skinny. He slipped through the belt and broke through a passenger side mirror. He flew approx. 30 yards, over the grass median, and landed on the opposite side of the highway. According to the driver, she was trying to climb out of the flipped van when she witnessed my friend trying to push himself up with his arms. An SUV was driving on the lane he was laying in. It hit him and killed him instantly."
"The SUV did not stop."
"They never found out who hit him."
"It sticks with me, 17 yrs later. I try to be grateful for the life I have. I was going to be in his seat. Happenstance saved me. I struggle with feeling like I deserved it. He was one of the good ones, and I was always struggling with my inner demons."
"I miss you man. I hope you're alright, wherever you are. Rest in peace."
– fontimus
Truly Awful
"A month ago I found my girlfriend dead on the bedroom floor after I fell asleep watching tv in the living room. She committed suicide using OTC and prescription meds. When I found her she was in full rigamortis and was blue. Traumatic is an understatement. I still can't get over how quiet the house is. Now it's just me and the kitties. It's getting better though, one day at a time."
"Edit; after the massive outreach I would like to tell everyone that I'm doing ok. I have lots of support and people that love me, I'm not going anywhere. Actually I'm going across the country tomorrow to see my family. I know things will be better."
"I'm on a train somewhere in New Mexico heading east and you all have brought tears to my eyes, joy to my heart, and peace to my troubled soul. When people say the Reddit community is toxic and hateful, I'm going to show them this"
– justsmurfythanx
The Worst Kind Of People
"I'm a paramedic. We have a guy who we pick up from the nursing home all the time that has a long medical history. But basically, he breathes thru a tube, eats thru a tube, pisses in a bag, sh*ts in a bag, he's severely contracted and only has 1 leg. He lives his life in a bed, unable to speak. His paperwork says he has dementia but seems to be alert and oriented if you have him answer by blinking his eyes. It's so evident that he is miserable. We are constantly getting called because he uses the little bit of movement he has in his arms to pull out his feeding tube or his trach. His wife and son refuse to make him a DNR because he has insurance policies that haven't matured yet so they are trying to keep him alive for a few more years so they can cash out. A few months ago, he was found pulseless and apneic after pulling his oxygen off. The guys that got there got him back after a few rounds of CPR. Now he lives in constant pain from the compressions in addition to everything else. All because his family want his insurance money. Both his wife and son are total lowlifes too."
– LocoEMT_911
"I work in a LTC/rehab and the number of old people I have seen die long painful deaths because their family members insist on every intervention is staggering."
– WakingOwl1
"A truck carrying 18 to 24 people get blown up about 350 yards ahead of me. Fu*king terrible the lucky ones died in the blast. The rest burnt to death screaming, 10/10 would not recommend."
– gonzo4209
I have no idea what I would do if I saw any of this!
Do you have any stories to share? Let us knwo in the comments below.
Keep reading...
Show less
Dating is supposed to be fun, right?
You get to go out with a person you've hopefully made some kind of connection with, spend quality time together, alone, and forge those bonds with the intent to lead to something better.
And then there's dates like these, which are so awful you might reconsider the whole concept of "dating" ever again.
Reddit user, LankyJeweler4925, wanted to be a little terrified when they asked:
"What was the scariest moment you've had on a date?"
First dates are already a cocktail of nerves and excitement. Odds are you might say something awkward and or not phrase something the way you pictured in your head, and that's cute, don't get us wrong.
And then there's saying or reacting the way these people did.

Classic "Shmosby"
"He said he was in love with me and he couldn't live without my scent. It was the first date. I didn't check if he's still alive lol"
Freckles1339
When Your Date Throws You Into The Line Of Fire...
"Dating an extroverted woman that convinced me to go out dancing/cubbing with her. She got drunk and started talking sh-t to some chicks and their boyfriends somehow and telling them that I would bear them up. The bouncers stepped in but they were mean mugging me all night. I thought I was going to get curb stomped or shot at coming out of the club."
BidDaddyFarts
There's a lot you can say about someone who gives off the following vibe on a first date.
None of it is good, but you can say a lot.

Asserting Imaginary Ownership
"He took me out to several different bars and was an @ss the whole night. Plunked me down in a seat and promptly ignored me. I struck up a conversation with the lady next to me. Her husband was talking to someone on my other side. My date comes up to me as the lady and I are exchanging numbers. He accuses me of trying to start a lesbian relationship, takes my phone, and leaves me at the bar. I had to walk back to his place to get my car."

"I knocked on my door and asked for my phone back. He gaslights me, telling me he didn't have it and I must have dropped it. The next day I got my phone back and he got upset when I told him we weren't seeing each other anymore. Sat outside my house a solid 5 minutes after I kicked him out."
MuffytheBananaSlayer
Overcompensating For Something
"I just turned 18 and met this guy at a job I was at. My long term partner had recently passed from a drug overdose and this guy invited me to a classic car show."
"I wasn't really interested in him, but my parents said I should go. I decided why not. He complained because I didn't wear a dress (first red flag)."
"Then, he asked me if I was afraid of guns. I said not really, I've shot them before."
"Well, he pulled out a pistol in the middle of the car drive. I was hours away from home with this guy that I just met, and he had a gun. This was at the beginning of the date."
"I tried to get him to take me home, but I had to spend several hours with him. I ended up getting away from him using the bathroom excuse and calling my parents."
"It was the worst and most frightening date I have ever been on."
Hello891011
GUNS
"I once hooked up with a guy while I was in college (I'm also a man) and, after we were finished, he started talking about guns and asked if I had ever held a pistol before. I said no and he pulled one out and handed it to me. I didn't want it but he was super insistent and I just remember it being shockingly heavy. I handed it back and tried to be as cool as possible while leaving and going to the car."

"Told him I'd see him again, told him the gun was cool and thank you for letting me hold it, told him to text me soon, etc. Once I was gone I blocked his number and was more paranoid about who I slept with going forward."
Esosorum
And then there's these, stories so harrowing you almost wish the person never went out on the date to begin with. Doesn't matter if they ended up married in the end, no one should have their life threatened on a date.
Dude Needs To Work On His Pickup Lines
"i was once told in the car coming back from the date that i would look good in the coffin. i swear to god that i left his car in the middle of nowhere and yet i felt safer than sitting next to him."
awellintentionedmess

"Wtf that's some psycho sh-t. How did you leave?"
Biosentience
"literally jumped off. still i was nice. i told him i didn't like what he had said to me and told him to pull over and then i left. i didn't want to risk since there was a big covered plastic bag in the backseat with something in it. watching all these crime stories all my life made me being really conscious at that very moment. paid off. later in life i found out that there was an axe in this plastic bag."
awellintentionedmess
Be A Better Person Than This
"When I was 18 and naive, I went to the cinema with this guy from tinder and the whole time he kept touching my leg and trying to put his hand up my skirt. It gave me the ick and just wanted to leave."
"After the movie he dropped me home and I went upstairs to bed. About 10 minutes later I turn around and the guy from the date is stood in my bedroom threshold. I was home alone for the weekend too, so I started to panic."
"I asked him why he was in my room, and he said he needed the toilet, knocked but apparently I didn't hear so he let himself in. At this point my heart was pounding in my chest and I didn't know what to do."
"He said he had a really nice time and basically pushed me onto my bed and started kissing me. I pushed him away as nicely as possible and said my mum would be back in a minute."
"He then left and I locked the door behind him. I didn't sleep that night and was terrified he'd break in or something."
smf101
A Happy Ending, At Least?
"I went on a date with a girl not knowing that her ex boyfriend was in a local Mexican gang. She had just broken up with him about a week prior… he didn't take that well. On top of being a garbage human for physically and mentally abusing her, did I mention he was in a f-cking gang? She and I went out on a whole date, multiple places, back to her house to drop her off."
"I don't realize until I'm leaving the parking lot of the restaurant we went to that we were being followed… all the way back to her house. I dropped her off, and the guy continued to follow me. Knowing I don't go home, I make intensional turns and things to confirm he's following, and he was. Called her, she said don't go home and I'll call you back."
"She called me back 20 minutes later after I drove through 2 different police stations and she said "you're okay to go home now, just act normal" which isn't sketchy at all. I went home, he followed and drove off… I walk to my apartment door and there's 30+ Mexican gang members there and her cousin who's in that gang, as well as her brother who isn't but knows them. I had never met them before, so I was like I'm dying today. The brother asks how I'm doing, and said "just go inside, you're good."
"They stood outside my door and in my apartment complex for 4 hours and then went home after the brother knocked on my door and said that shouldn't ever happen again."
"That girl I took on a date, ended up dating for 3 years and is now my wife and we had our first baby in September, and celebrated our first year of marriage last week."
MTB199262
"let's go outside"
"I don't want to make this story too long, but I met this guy on tinder that I really liked and we went out dancing and to get drinks. We were talking for weeks but this was our second time going out together. During the time we were talking, there were a lot of little red flags that would tell me he drank too much, but I was a lot younger and naive back then and tried to give him the benefit of the doubt."
"Any who out of no where he's like 'let's go outside' starts messing around on his phone and is telling me 'I'm trying to find us a way out of here' and said the guys standing by the door were after him. So I'm like okay, let's go back to my car so maybe we can go somewhere else. My car was parked pretty far away because we had gone to multiple locations that night.. anyways he gets it into his head that multiple people are after him."
"Like random people on the street. Once we were in a part of downtown that wasn't so busy, nobody around, he started to think that I was out to get him too. I was trying to call his friend (who was nearby) to come get him but he took my phone away from me because he thought I was calling the cops, and then he threatened me. I got scared because I thought 'if he hurts me here and leaves me here, nobody's going to find me until morning' and it was pretty cold out."
"His friend eventually came and got him and I left. Once I was safe I was jittery all night from the anxiety having been in rocky relationships before. I told him about it the next morning and he didn't remember any of it. I broke things off shortly after."
cheese007_
Bye...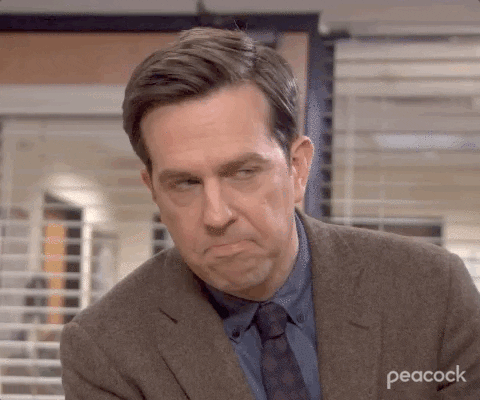 Season 9 Smh GIF by The Office
Giphy
"Woman asked me back to hers, got there and she introduced me to her boyfriend....noped outta there."
Candy_Lawn
The Crazy One
"I was at a guy's house, it was like our 4th time meeting and we started getting a bit more touchy and kissed more, I said I was gonna head home around 12 as I had a long day and he got in my face and got super aggressive and angry about it, like a child having a tantrum asking me why I didn't want to stop over at his place, this guy was 6ft 6, huge muscular guy who could probably pick me up with one hand."
"I stood my ground and told him to stop overacting and respect my decision. After that blow up I never saw him again. Should have seen the flags as he always claimed his exs were crazy... looks like he was the crazy one."
spiralgalaxym83
Broken
"I took my date to the city from the burbs maybe a 15-20min ride. I was 17 and had an old S-Class Benz that I bought from my dad's friend an old timer who didn't use it too much and owed my dad some money for work on another car. The car ran like a dream and I loved it. We were on the way and traffic started to build up so I removed my foot from the gas and as I braked I noticed the gas pedal was stuck at about 60mph."
"Without thinking I reached down and tried to pull the pedal back. I did it just in time without her noticing. I didn't tell her anything and the date went spectacular. I damn near broke a rib bending like that. Don't forget to stretch kids it could save your life."
Jenghrick
Get Sober
"Was on a date with a girl who proceeded to get very drunk, by the time we finished eating I had to carry her out. Honestly I didn't notice she was that drunk during the date. Probably cause she was Korean and her English wasn't very good, that and I was a horny early 20 something I kind of just assumed she was being silly on purpose."
"Well she was so drunk I had to walk her like 9 blocks to where I had parked the car since we had done some window shopping before settling on a restaurant. I have never felt more stress than walking a nearly blackout very attractive Korean girl 9 blocks in the middle if the city with people all down the street giving me looks. I honestly wanted to take a less popular street to avoid the looks but thought that would for sure look way creepier."
_Steve_French_
Oh Well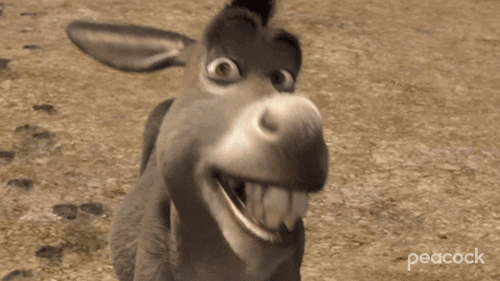 Shrek Film Smile GIF by PeacockTV
Giphy
"First date with my wife she took me off roading and when we went over a hill into a dip a donkey was just chilling in the middle of the trail, we drove off the trail and finally came to a stop without hitting any of the car sized boulders that are common in that area. The donkey just stood there the entire time not giving AF."
Peelboy
Walk On By
"We were walking by a river and he said « don't worry i won't drown you today » Safe to say i didn't go out with him again."
zestygerman
Dumb Move
"We were driving past a police station. She was looking for something in her bag. Placed a big bag of weed on the dashboard, with cops outside. This was well before the acceptance and legalization of it. Not that it would have mattered as it was not a small bag. No one saw it, but what a dumb move on her part."
TheBklynGuy
Hi Mom
"I recently went on a second date with a girl (we're both in our mid-late 20s) at a café and 20 minutes in a middle-aged woman at the table next to us just butted into the conversation. I was kinda confused until she introduced herself as the mother, and then she proceeded to hang out at the table for like 5-10 minutes before leaving. It was incredibly awkward, and although I kinda smoothed past it in the moment it did weird me out that her mom was just spying on us without me knowing, and the daughter never acknowledged her either until she joined in."
Reddit
Nowhere
"There is a popular beach near my university, and you need to drive though a road that looks like it takes you to the middle of nowhere. Freshman me didn't know this, and I swear I thought I was going to die during that 10 minute drive."
pups_and_doggos
Be open. Be honest. Be your true self. These are the simplest ways for you to make a real connection on a first date.
Unless being honest means taking a gun out. Just, don't.
Keep reading...
Show less