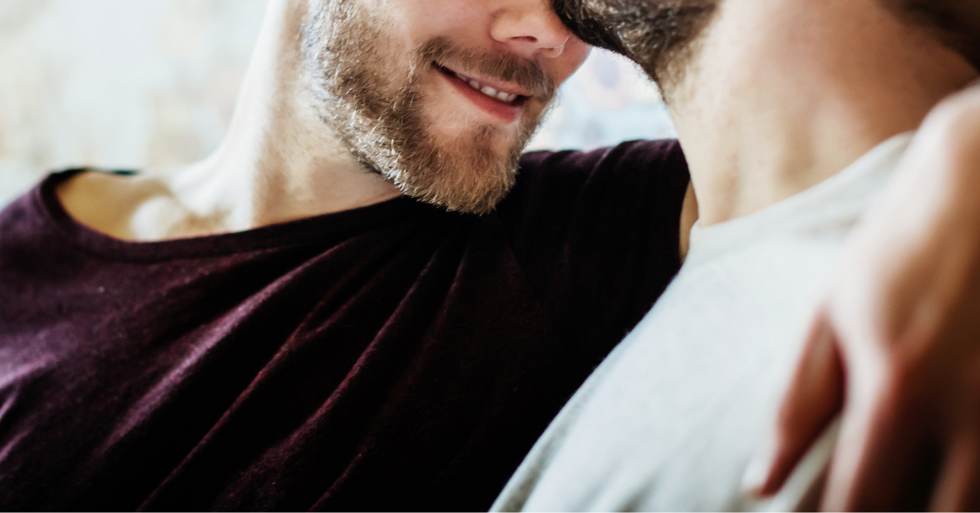 Emotions are a fickle thing. Falling in love, disliking someone and just getting that general feeling to trust a stranger are all completely valid and totally unintentional. So, what happens when these illogical feelings start causing issues in your life? That was the issue facing Redditor and Original Poster (OP) helpme__2 when he came to […]
More
Couples are often advised to be wholly honest with their partners and that it's the bedrock of a healthy, successful relationship.
When asked, any partner would swear until they were blue that they've told their partner absolutely everything they could possibly tell them, ever, until the end of time.
But Redditor Bisexual_Space_Lover was ready to call partners out on that:
"What's a secret you'll never tell your partner but are willing to tell strangers on Reddit?"
Working Late Again
"I'm working three jobs to support him and his lifestyle and the kids. He thinks I'm working one."
"But he lost his entire family in the past three years and his grief is breaking him. So I don't mind working this much if it means he can take a break and work on his mental health. I love him. I'd do anything for him."

- j32571p7
In Sickness and In Health
​"Not me but my friend. His wife was really sick but was also extremely stubborn and religious. She believed that God will heal her, so he came to me and asked for a few of my sleeping pills."
"They're really strong and get you into a deep sleep quickly. So he put the pills in her drink, and like clockwork in 30 minutes, she was out cold, and he then asked me to help him get her to the hospital."
"The next morning she woke up in the hospital. We told her she passed out and wasn't breathing, so we rushed her there. And somehow she believed us."
"Good thing, too, because on top of that sickness she had, she had stage one cancer. She survived and it's all good now."
"But he made me swear I wouldn't tell her what we did."
- trojen342p
The Ultimate Sacrifice
"I actually prefer creamy peanut butter. I buy the extra crunchy because that's what he likes."
- Absinthe42
First-Time Parents
"I got our toddler out of bed one morning and went to do a sniff test of their butt to see if they had pooed overnight and when I lifted my child up, I stuck their head in the ceiling fan."
"Oh, and the time I forgot to put the car in Park with them in it."
- brotum248
A Little Levity
"Who wants to admit they ate nine cans of ravioli?"
- Jayce2K
Best Friends
"My best friend is a Badger and I feed him sweetcorn every morning at 5:20 AM."
- Chubby_Salmon3454
Couldn't Do This Without You
"I am terrified that my partner will die because I know I am not really a functional adult outside of my work. I am good for playing with the kids, bringing in a decent income, and making food, but the idea of single parenting and taking care of everything fills me with existential dread I have a hard time describing."
"Like, processing the grief while learning to function as a solo adult, and trying to keep everything running so it doesn't impact my kids any more than losing a parent already would."
"The possibility of it is just overwhelming to contemplate and it wears on my brain at times."
- ProfessorWC
An Ode to Emotional Labor
"There is just no way I could run our household like my wife does. I honestly have no clue how she keeps it all straight and remembers everything."
"If she were to leave for like a week, we would be fine. But there are a million little things that wouldn't be done because half I don't even know she does and the other half I wouldn't remember without a list."
"Which is a terrible thing to say. I know my wife is running 110% every day."
"I try to help out around the house but I don't remember what to do on what days. Asking her to make me a list is just asking her to remember one more thing. She shouldn't have to make a list. I don't know, dadding is tough when mom is a freaky amazing superhuman."
"But I do tell her all the time. We have talked about it at length. The brain drain on her keeping the families calendar in her head must be incredible."
- goblue142
Bored in the House
"I hate that he doesn't want to go anywhere, ever."
"Everything is always a chore or he dreads it."
"I want to go on hikes, random car rides, or a d**n picnic. Just get out of the house with him, just him. I want to go on dates, I'm growing very tired of this lifestyle."
"It could very well be depression, money management, or health reasons. I know I need to have a serious talk with him. Besides that, we will have to look into him finding a therapist and hopefully, he will become social again. I know there are a lot of factors to his introversion, but this is still hard."
- worthlesswreck
That Thing with the Stuff
"That I know the word she's looking for, but it's more fun to hear her rattle off increasingly ridiculous, sometimes made-up words instead."
- FunWithAPorpoise
A Lifesaver
"He legit saved my life. He's a nervous, humble guy who doesn't like undue pressure or praise, so I keep it to myself just how bad off I was before he showed up."
"Because even in the aftermath of my mom's death and even in the face of some pretty nasty health problems (which I was just letting slide because I was so depressed I was kind of hoping they'd kill me), I was very, VERY good at smiling and being charming."
"Three years of taking care of a terminally ill parent taught me how to smile and bear it and feint positivity even when you're running on empty."
"And I never felt like I could be anything other than The Fixer. The Doer. The Person Who Always Knows What To Say. The Reliable One. They Who Has Every Answer and Can Make Bad Feelings Go Away By Just Fixing the Problem For You."
"I was not allowed to be negative. Ever."
"But he… legit came in and helped me with mom's estate and cheerleaded me into getting out of a dead-end career and put a stake in the heart of some severely toxic relationships I had and even helped me budget so I could 'finally afford' health insurance… which wasn't a moment too soon, because I caught s**t right in the nick of time."
"And he just kind of… did it. In his mind, it was nothing much because 'you were on the right track, but you had a lot on your plate and needed help.'"
"And I just nod and agree because what else do I say? 'I actually wasn't. I was just going to let myself die because I was exhausted and miserable, smiles aside. Thanks for intervening.'"
- Ilunibi
Center of Attention
"My husband complains about being in pain so much that I feel like there's no room for me to be in pain. And sometimes I really resent that. I have a chronic health condition that I have no choice but to manage well because he wouldn't know what to do if he had to care for me like I have to care for him."
"Sucks but it is what it is."
"My partner is otherwise lovely and I've told him before, no need to beat a dead horse. To me, it's a small part of a big and full relationship, so it's just something I live with."
- Lilliputian0513
Newborn Oops
"I dropped the diaper rash cream container on our daughter's head when she was like eight days old. She let out this scream that still haunts me."
"When he came in the room to see what happened, I lied and said I just dropped the lid on her."
- buzzarfly2236
Take It to the Grave
"My wife's makeup looked terrible on our wedding day."
- Yoguifungi
Bittersweet Endings
"A former boyfriend of mine had a cat that he didn't treat very well. He never abused the cat, he just had depression and would get frustrated at the cat easily and not play with it enough."
"One time the cat knocked down his favorite plant and broke the pot, spilling soil everywhere."
"I took the blame, and dealt with him being a little b***hy with me, just to make sure he didn't get further upset at the cat."
"I never told him. And the cat got rehomed, under his mature decision, and is doing very well."
- somethingofagem
While it's a common understanding that couples should not keep information from one another, these Redditors came to prove that sometimes, that isn't true.
Rather, some things are too embarrassing or heavy, for them or their partner, to put out there. Maybe on some level, it's better for their relationship.
Being a doctor comes with many challenges.
Long hours, challenging surgeries, icky symptoms or injuries.
The most frustrating challenge that all doctors find themselves dealing with, however, might be stubborn patients.
Patients who think they know better than their doctors, despite the fact that they haven't completed medical school or residency.
Or patients who simply don't seem to grasp what their doctors are telling them and constantly return with the same problem.
Often putting themselves in dangerous, possibly fatal, situations, and leading their doctors to wish that all their patients were just ever so slightly more informed.
Redditor assassinmice was curious to learn the one thing doctors wished their patients knew about their bodies and how they work before coming to see them, leading them to ask:
"Doctors of Reddit, what is something that you wish everyone knew about their body?"
Stick To The Dosage!

"This one is more about medication."
"Antibiotics only work against bacteria, they are not some kind of wonder potion that cures anything, and they should not always be given."
"Please please stick to your prescription the doctor gives you."
"Even if you already feel better, don't just stop unless the doctor says you can stop."
"A lot of medication needs to be taken according to the prescription in order for it to be effective, because you build up the doses to an effective level."
"Stopping or not sticking to it really decreases effectivity."- jonneyboy112
Be Honest.
"Tell us what drugs and alcohol you're on."
"We aren't gonna tell the cops."
"We aren't gonna lecture you."
"But it might change the anesthesia I give you."
"Some stuff I give you might kill you."
"If you drink a 30 pack a day, tell me."- CopyX
When To Be Alarmed If There's Blood

"Ejaculating blood happens to most people at least once in their lives and in 99% of cases it resolves without taking any action within a week."
"It doesn't even warrant a doctor visit."
"Peeing blood, for both sexes, is a serious medical emergency and you should immediately go to the ER."
"People think it's the other way around."- StardustDoc
A Diet May Not BE Helping You

"How to eat healthy."
"Just because you're skinny doesn't mean you're healthy."
"Especially the teenagers who I take care of."
"Sometimes I will ask them what's a healthy food your doctor wants you to eat?"
"Rarely do I get a right answer."
"I feel like the internet has so many fad diets, and family members rarely cook, so families don't know basic nutrition facts."- Thornloki256
No Two Bodies Are The Same
"That there is a wide range of 'normal'."
"Don't be embarrassed by your body."
"Having said that, if you are concerned about anything, ask your doctor."
"We have generally heard it all before, and trust me, we have, nearly always, seen it all before."
"Maybe you have something that has been bothering you for ages, but you were too scared or embarrassed to ask about it."
"Just ask! It might be 'nothing' and you have been stressing about it for no reason."
"And if not, then you are at least one step closer to getting it fixed."
"No one can help if they don't know."
"There are no stupid questions, so ask away."
"I'm always amazed when I have been asked about something that has been bothering a patient for years and years, but they were too embarrassed / scared to bring it up."
"Most of the time, it is nothing / a completely normal body function / feature."
"Other times, it is something that should have been discussed right away."
"YOU know your body best."
"So speak up! Don't wait for the doctor to 'ask the right question'."- frangipani_c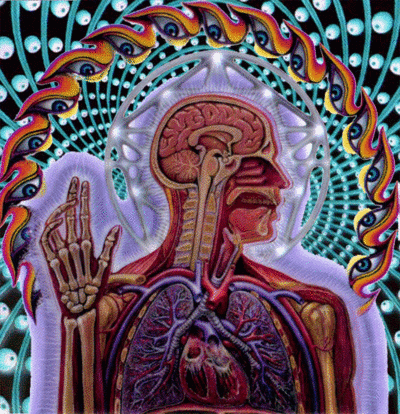 life tripping GIF
Giphy
All In Moderation

"Some people seem to think that if you act healthy for a bit, it'll make up for being a wreck."
"There are so many things wrong with this."
"Just one example, antioxidants are like gas for your car."
"You can store up a certain amount of vitamins, but your tank can only hold so much."
"If you binge and overfill your tank, it doesn't do anything, you excrete it out as waste, and you can't expect to go the next several months without gas just because you tried to overload it before."
"You're going to still need to get gas."
"Same goes for your fruits and veggies."
"Had someone tell me he went vegetarian for a few weeks, which meant he was done for the year."
"He was dead serious."
"Had a patient at risk for heart failure try to insist that if she stayed away from salt entirely for x days/weeks, she should be able to have her fill of McDonald's fries and ramen."
"Had a smoker argue that if he stopped for some time, he should be able to smoke freely for a while."
"With some digging, 'stopping' turned out to mean a couple less cigarettes a day."- bhappyyyy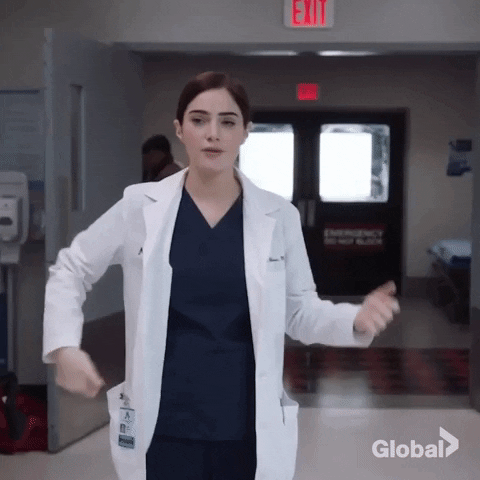 Angry New Amsterdam GIF by Global TV
Giphy
It is very surprising indeed, when patients either ignore or dismiss advice given to them by their doctors.
Particularly as they felt the need to go and see their doctor in the first place.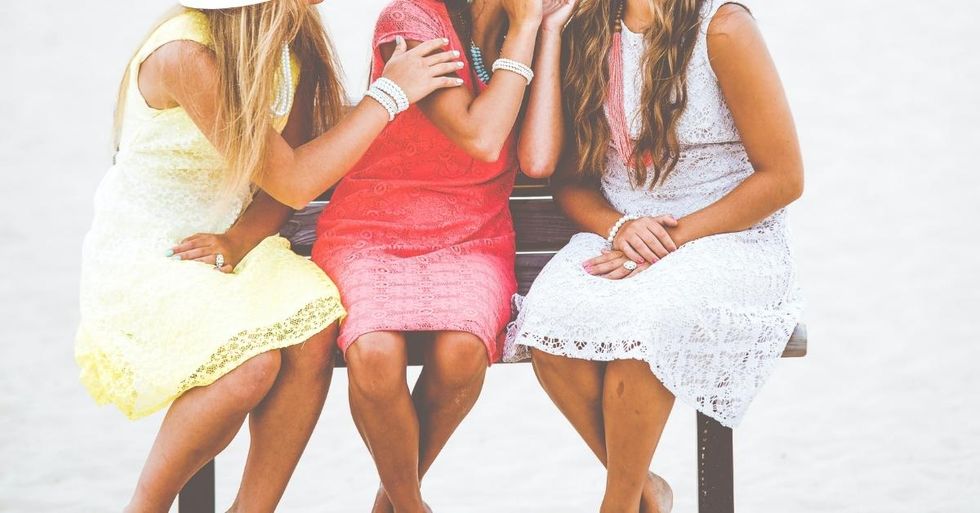 When your family and friends disagree, it can be difficult for some to take sides. But when you do, how do you handle the fallout from the aggrieved party? Redditor besos_for_jongho had an issue with her cousin and her friend. When the original poster (OP)'s cousin makes fun of her friend, OP retaliates. Now, her […]
More
Most of the time, we fight against our own worst natures to function like "regular" people.
It's what we deal with all day, every day, and it's a struggle.
Reddit user, Fluid-Daydreamer, wanted us to be open and honest with ourselves when they asked:
"What's your own toxic trait?"
Admitting you have a problem is an important first step.
You Just Need The Right Motivation

"I ignore things that cause me too much stress, until they become urgent and serious"
EarthExile
"Fear is a powerful motivator, issue is I have to be terrified for it to kick in lol."
"Looking back, I'm amazed how many problems just went away because I ignored them for long-enough. Not the best thing to do but it's surprising how often it works."
Hughesybooze
Never Let It Go
"I hold grudges and I can be quite petty sometimes."
robotchicken007
"I came here for this very reason. I remember EVERYTHING. I will hold onto things forever. I'm sure this is something along the lines of 'the ax forgets, but the tree remembers' thing for me."
"I remember exactly what was said to me or done that hurt me on X day at X hour down to the X minute, but for you, it was just another casual Wednesday. This has actually made my memory quite good and has come in handy for everyday life other than making me petty."
Jinbell
Unimportant
"I don't remember things that don't benefit me"
GentleAnusTickler
"I'm terrible at this too. I actually TRY to commit things to memory but if they don't benefit or at least effect me, I don't retain the details."
Standard_Equipment27
Sometimes it's not internal, maybe all of your toxicity manifests itself in the form of how you interact with others that gets you in trouble.
Cut Them Off At The Source
"I interrupt people if I feel like I know what they're going to say. It's f-cking annoying"
devondawsonmma
"I've managed to contain myself from doing this but the problem is that when I figure out / think I know what they're going to say I pretty much "checkout" of the conversation until their finished."
"Or, I'll pre-plan what I'm going to talk about when they're done which basically is nodding my head and pretending I'm listening all the while thinking about other things or different responses."
"I don't like that I do this and sometimes I have to concentrate really hard and force myself to empty my mind and focus on the other person but it is difficult sometimes."
ColoneISanders
How Close Is Too Close?
"I'm really bad at keeping up with people I'm genuinely interested in getting to know, and when on occasion I succeed, I can't help but feel I'm being creepy"
maleorderbride
"This one gets me. I want friends, but I feel creepy and over bearing when I follow up and text after a few weeks. I can just imagine then looking at their phone and thinking, 'how can I let this conversation die quickly so I don't hurt her feelings, and also don't have to talk to her'."
"I can't help but feel this is a symptom of social media. Our interactions are all over media's, and personal interactions outside those platforms feels invasive."
Ok-Second1272
Can Never Rely On Others
"I never ask for help because I think i can do everything myself, and i insist that i can do it even though i cant"
RGNlingling
"I'm right there with you. The only exception being not because I think I can do it myself, but because I have to, if that makes sense. Like, I've never been able to rely on anyone's help because I just have to figure it out for myself, or else I'm a failure and feel judged."
"It's caused a ton of stress in life. But on the other hand I've been able to pull myself out of sh-tty situations and have a little pride in that. But I don't think it's necessarily healthy. Life is tough and it takes its toll when you do it alone."
mykoconnor
Then there's everything else, the walls we have to overcome and crawl over everyday to be the best version of ourselves we can.
Knowing Is Not The Same As Doing​
"My toxic trait is thinking that my self-awareness of my toxic traits cancels them out"
VaginalSharknado
"It took me a while to realize that "being self aware" doesn't mean sh-t if you do nothing about it."
Victor0Chavez
Everything Sets You Off

"i'm very irritable and that really pisses me off!"
squarefan80
"I feel this one hard. The worst part is that as I get older, I realize that's it rarely to do with the other person/situation but just my own anxieties playing out in unhealthy ways"
loggershands
Where Do I Fit In?
"I either overvalue my role I other peoples lives, or I self isolate and want nothing to do with anyone"
Kemestri
"I simultaneously have low self-worth and a feeling of superiority to other people."
Exemus
Keep going.
Best way to win is to accept your faults, then do your best to get past them.
Want to "know" more?
Sign up for the Knowable newsletter here.
Never miss another big, odd, funny, or heartbreaking moment again.