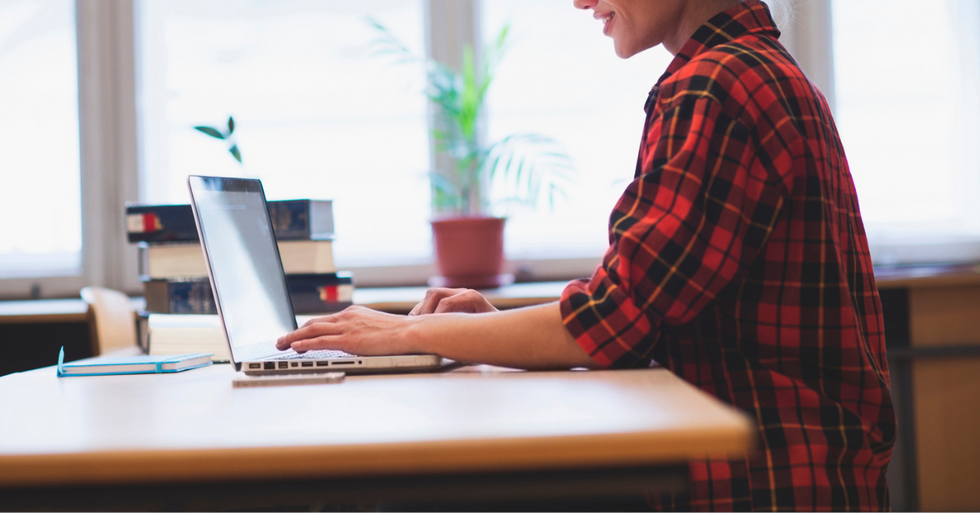 College is a big investment. Two to Four years of tests, books, essays, and everything else is a tremendous amount to commit to, and that's even before the costs get involved. What happens, though, when the college commitment falters and you're the one left holding the bag? This was the question which brought Redditor and […]
More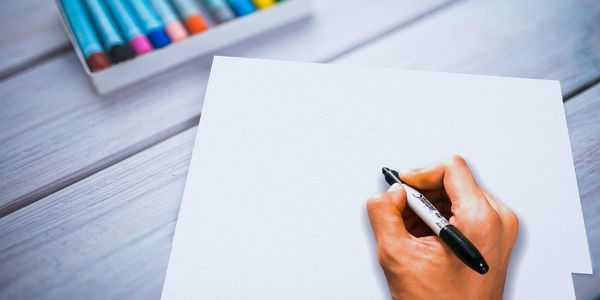 When you're a young student, a lot of the stuff that teachers do is confusing. You're forced to go along with the lessons they teach, the assignments they give, and the things they say.
And why do you go along with it? Because you're so young you don't have any true knowledge or understanding of the world. So you're forced to trust that they know the write way to teach and instruct.
But when the years pass and you become an adult yourself, there's an opportunity to look back and reflect. You remember some of those confusing assignments and, lo and behold, they're still confusing.
Only now that you're older, you don't have to take the teacher's word for it. You can call it for what it truly was: bizarre and ridiculous.
polly1nyara asked, "What was the weirdest school assignment you were ever given?"
Want to "know" more? Never miss another big, odd, funny, or heartbreaking moment again. Sign up for the Knowable newsletter here.
Keep reading...
Show less
Most students have at one time or another fibbed about whey they were unable to complete their homework assignments.

Hey, things suddenly come up.
But there are certain excuses that just raise skepticism – or in some cases – are very entertaining.

Xplosion101 asked teachers on askReddit:

"Teachers of Reddit, what is the most ridiculous excuse for unfinished homework that you've ever heard?"
Based on some of the excuses given by students, they should receive extra credit based on creativity.

Whether their excuses are valid or not is for you to decide.
Klepto Grandma
"A kid (high-school) claimed that he couldn't do his homework because his grandmother wouldn't give him back his textbook...which she had taken in retaliation for his theft of her wooden leg."
Twice Dead
"I had a student in my online class tell me his grandma died twice. I know, I know, some people have two grandmas die but this dumb f'ker PASTED THE SAME STORY in an email to me twice. The first assignment was in week two and the student sent an email telling me all about how his grandmother has been sick with cancer and this week she 'Finally succumbed to the disease' so the funeral would be this week and he was wondering if he could get extra time."
"I said sure, I am so sorry, that must be awful, let me know what I can do to help and I gave him the extra time. And then later in the class the final paper was due and the motherf'ker sent me the SAME CUT AND PASTED EMAIL! I read it and it said his grandmother 'Finally succumbed to the disease' and I was like, wait a minute, I've read this before. Yep, email from week two, same exact email. Made me wonder how many classes this kid had done the same thing in. Probably most of them."
Hungry Slugs
"I've got the opposite story. A teacher lost my homework he marked as he left it in his shed and it got eaten by slugs."
"He did show me the slug eaten paper, and gave me full marks for it so it wasn't all bad!"
The Parrot Debacle
"One kid told me his pet parrot flew onto the fireplace and caught on fire. It then proceeded to fly around the sitting room and the dad tried to hit it with a frying pan because he was afraid the curtains would go up in flames if the parrot went close to them. The dad hit it onto the kitchen and then grabbed it and threw it under a tap 'because you have to throw a parrot under a tap if it's on fire.' He then said with all the drama he'd forgotten to do his hw. Of course I let him off because it was the most creative story he'd come up with all year."
Surgery Side Effect
"The student claimed he put it in a room in his house. He then forgot the room existed. He was at a loss to explain where his homework was. He was upset to think he must have imagined doing it. He apologized to me."
"The next week to his amazement he 'found' the room, and more amazingly he found his homework. He handed it in that week.
"Now this may seem like nonsense, but it turns out he had an operation to remove a tumor from his brain when he was ten. One of the outcomes was a strange side affect that for a short period he could utterly forget a room or more in his house."
"True story. Confirmed from his mother and sister."
Deleted File
"Been a teacher for 2 months, with a lot of submissions being online due to [the virus] protocol, I've had the following exchange with many, many students."
"Hey, why didn't you submit the online homework I set?"
"I e-mailed it to you, it must have not come through"
"That's unfortunate, would you mind e-mailing it to me again before the end of the day?"
"I can't, I didn't save the work"
"If you didn't save your file, how did you try to e-mail it to me in the first place?"
"No.. err, I meant I deleted the file after I completed the work, I didn't think I would need it anymore"
"Well, in the future avoid doing that, at least until you have confirmation that I have it. Either way, you should be able to find it in your sent mail, assuming you attached it it will should still be there"
"Visibly panicking Errrr, I deleted my sent e-mails too"
"Wow, you're incredibly efficient. Well, unfortunately I can't grade you on your work unless I receive it. Seeing as you've already done it before, at least doing it a second time should be a breeze"
"Rinse and repeat... I'm a dude in my 20's first year out of uni. Do they really think I'm that technologically dense?"
Mad At Dad
"I did the homework the day you gave it to us (which is one week ago), except that I did in an old rough copy of mine and yesterday when I got back from school, dad sold all of our old stationaries for petty cash. I was so mad at my dad, I didn't do my homework to teach him a lesson. Could you please call home and tell him about this?"
I couldn't help but laugh xD
Edit: I called home and told his dad to get him a chess set, because this guy can think."
Proud Granny
"Taught instrumental music down in South Texas, so I basically never game any sort of homework outside of practicing."
"6th grade - gave the kiddos a super basic theory sheet to complete that was due back in two days since I had a dentist appointment the next day."
"When I'm collecting the sheets, a trombone kid tells me 'My grandma stole my homework in Mexico and wouldn't give it back.'"
"Turns out they were visiting his grandparents over the border outside Matamoros and his grandma really wanted something of his to hang on her refrigerator, so she took the homework he had just finished and put it up. Kid protested, but she wouldn't relent, so he snapped a pic as proof."
"Graded the sheet from the picture. Kid got an A. I got a story."
Just Tired
"Not a teacher, but we had a report due and I waited until the last minute like always. I slept through class mostly and one day I was abruptly woken up and asked for my report and I said half-asleep, 'I didn't do it because my mom died.' The teacher was disgusted that I would say something so cruel and sent me to the principal's office. The teacher was called into the principal's office after they found out I wasn't joking and was so apologetic. I wasn't trying to be a jerk about it, I was just tired."
– icunicu

Her Anatomy Class Final
"Had a student get badly injured in a terrible car crash. She had to have surgery on her face. MOST of us excused her from finals. Some teachers made her come in. Her face was all swollen and her mouth was hanging like she'd had a stroke because she hadn't had the surgery yet. I told her that her surgery was her final for Anatomy since she was learning more about practical application of anatomy than I could teach in class."
Keep reading...
Show less
Teachers have seen it all: horrifying bullies, brutal hygiene practices, sudden tragedy, the soaring highs and crashing lows of teenage love.
Even a short career could cover each of those a few times.
And yet there is another characteristic teacher moment that seems to dominate more and more, particularly in recent times. It is, of course, the regular run-ins with overbearing parents.
Want to "know" more? Never miss another big, odd, funny, or heartbreaking moment again. Sign up for the Knowable newsletter here.
Keep reading...
Show less
I really hope that educators keep journals. The stories that are woven for them on the daily about why students are tardy or why assignments are late have got to be epic. The mind is a terrible thing to waste, and what a mind some of us have when trying to cover our tracks. If only we could apply our creative know how to completing work and not avoiding it.... especially when we're younger. Teachers have got to have a "best of" compilation for student excuses.
Redditor u/imtroppocool wanted teachers to share with us some tales about when they believed students were trying to bamboozle them, when in fact bamboozling may not have been occurring, by asking.... Teachers of reddit, what was the best excuse for being late that turned out to be true?
Want to "know" more? Never miss another big, odd, funny, or heartbreaking moment again. Sign up for the Knowable newsletter here.
Keep reading...
Show less