Art and creativity is subjective.
One person's garbage is another's dream.
So who really knows what makes a bad movie?
I just know I've witnessed a ton of them.
To each their own I guess.
Redditor NuclearWinterGames wanted to compare notes on the worst cinema has to offer. They asked:
"What is hands down the worst movie you've ever watched?"
There are so many bad movies out there who knows where to begin. I do... Jason X (Jason in Space). It's BRILLIANTLY bad. You'll thank me later.
Cringe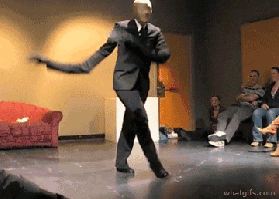 marble hornets dancing GIF
Giphy
"The Slenderman Movie."
clover_delirium
"Definitely. I watched it once with my sister and it was so terrible that the only entertainment we got from it was making jokes about the cringeworthy scenes. They could've done so much more with this adaptation."
breakoutleppard
Oh Meow No!
"A talking cat."
Dlavernia89I
"I loved this movie. A drunk Eric Roberts literally phoning in his dialog for the cat. The very clearly homosexual dad and son talking about girl problems..."
"Then finding out the director usually makes gay porn. I made some friends watch this. They weren't nearly as smitten as I was with it. I don't like cats and they do. I figured this was just some way a rich dipsh*t found to immortalize their cat. If I had that kind of money, I would have done it for my dog."
lazyfacejerk
The Best of Bad
"Birdemic, the definition of 'comically bad.'"
david_burke2500
"Birdemic is a masterpiece of ineptitude. No part of it was not the worst it could possibly be. Terrible acting? Woo-boy. Clueless directing? In spades. Ham-handed editing? Hopeless special effects? Sound quality of two tin cans tied with string? Birdemic has it all."
cm253
Wrong...
"Dragon Ball Evolution."
SnooChipmunks126
"Goku who for whatever reason is a high school student. Imagine getting a character that incredibly wrong. A character that you could google, and learn every single inch of their personality traits, likes, dislikes, speaking mannerisms etc. You would think it's impossible to play or write that character wrong."
kynthrus
Memed Out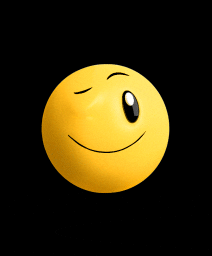 Emoji Apple GIF
Giphy
"The Emoji Movie, I hate it trying to relate to kids today it's like a teacher using dead tiktok memes in their presentation."
Front-Principle-9629
I'm strangely fascinated. Oh help me.
Compared to Books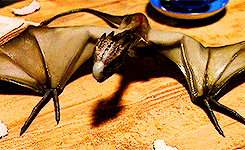 game of thrones fire GIF
Giphy
"Eragon. And the Avatar movie (The Last Airbender). Technically, there are worse. But those two... Are SO bad if you even barely compare them with the original (book/series)..."
PhysicalRaspberry565
Worst of the Worst
"I visited my mom a few weeks ago and I saw this awful piece of crap movie on Lifetime with her, about a disk jockey trying to find love and running into a killer. Horrible acting, horrible story, shi**y writing. Worst movie I ever saw in my life. I don't know the title. That movie was the first Lifetime movie I saw in full since I was a child living in a house with one television. 😂 Those things didn't get any better."
Therednickels119
Shrewed
"'The Killer Shrews' when I was home after school in the 1950s, I watched black & white movies on TV. (I was probably 9 or 10). This one was so badly done, I kept watching out of fascination. People are isolated on an island, where shrews have grown to enormous size. There's a line like 'shrews had to eat their body weight in food every day,' so the risk is that they will attack and eat you."
"Much of the movie has people just sitting around, saying pointless dialogue, looking worried. That part is so boring. But then you see the shrews. They're dogs with big tails. They walk like dogs, casually, not at all threateningly, while the people shriek. Hand puppets of shrews were also used. The shrew scenes are so poorly done it's really funny. I had to keep watching."
aRoseBy
Ho Ho NO!
"Krampus: The Christmas Devil (2013). I thought I'm going for the 2015 Krampus I intended but mixed my movies and... it's just... bad in every aspect. Story, dialogues, scenes, acting, costumes, camera, sound, soundtrack, effects, everything is terrible!"
Boredombringsthis
"Watched it with my girlfriend during the holidays and said all I liked about it (and we didn't finish it) was the title and I pronounced it Krahm-POOSE… over and over at random times of the day for like a week."
kid_sleepy
The Horror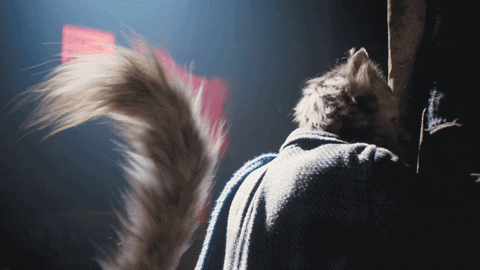 Ian Mckellen Yes GIF by Cats Movie
Giphy
"I've seen Cats 3 times, there is something horrifying and fascinating about it to me. It's a mystifying movie, I don't understand why, it's genuinely extremely terrible. The only part that shatters the glamour and just becomes outright bad to me is James Corden."
RDAwesome
Now that is a list of horror. I can't imagine any of that sober.
Keep reading...
Show less
Streaming platforms like Netflix and Hulu have enough shows that we'll never have enough hours of our lives to watch all of them.

Nevertheless, we're thankful we'll never be in any shortage of entertainment without ever leaving the comfort of our home.
But even binging new shows can get exhausting because that means we have to search thousands of other titles to start the next binge once we're done with a previous fixation.
Sometimes, revisiting a show we've already watched many times before brings us comfort–even though we know the outcome of every episode every time we re-watch them.
It's not about that. It's more like hanging out with your buddies.

Curious to hear about viewers and their go-to programming, Redditor BaguetteOfDoom asked:

"What's your 'comfort series' that you watch over and over again?"
We can rely on these shows for a good laugh.
And who doesn't love to be in stitches these days?
Hanging With The Bluth Family
"Arrested Development, daily."
– Portland-to-Vt

The Misfits We Grew To Love
"Freaks and Geeks!"
– unurbane
A Look Into The Lives Of The Creatures Of The Night
"What we do in the shadows"
– lina9000
"Jackie Daytona is comedy gold. His human disguise absolutely kills me."
– fodgeparker
Not Your Average American Family
"Malcolm in the Middle"
– spaghettispaceship
"phenomenal from the first episode to the last."
– BlueChamp10

Medical, courtroom, procedurals, and sci-fi adventures are all reliable genres we can revisit at any point, without having to understand minor, continuous storylines.
Just What The Doctor Ordered
"When I was in grad school it was House, M.D. No matter where I was at - dorm room, library, memorial union - if I was writing I also had House up on Netflix. During my year and a half I bet I watched that series 5 or 6 times. Such a great show."
– ISUgrad1313
The Perfect Portal For Escapism
"Stargate SG-1"
– Banqouuu
"I have watched so much SG-1 I couldn't even begin to count how many times I've seen it all the way through. I'm with you on that one."
– libra00

Further Adventures In The Final Frontier
"Star Trek TNG"
– bananabananovic
"Came here to say this. Each episode is so self contained it makes it easy to pickup and watch."
– ProtocolPhilosopher

Now, That Settles It
"Leverage."
"Fun little show. Pretty formulaic. But the good guys always win, the bad guys always lose, there's action, and a healthy dose of humor in every episode."
"The cast meshes very well together, too."
– LoudPancreas

Some classics just warrant viewing on an endless loop.
Time To Share Cheesecake With Old Friends
"The Golden Girls."
– Smilingtribute
"I've watched a golden girls episode almost everyday for the past 20 years. The jingle that plays right after the theme song puts me in the best mood."
– W1ldy0uth

​A Personal Connection
"SpongeBob. When my dad passed the last gift I had from him was a huge SpongeBob plushie.. I religiously watched the series while trying to cope with my loss. And, as stupid as it sounds, SpongeBobs happiness and dorkiness often took me away from my dark times. He will always be my favorite."
"Edit: Thank you for all the rewards, I didn't expect it to take off like this. SPONGEBOB FOR THE WIN!"
"Always follow your heart, unless your heart is bad with directions." 💞
– lifesalotofsh*t

Aliens, The Supernatural, Government Conspiracies, Oh My!
"The X-Files"
– PatienceandFortitude
"Mine too! Going to rewatch Memento Mori and through Redux this week."
– stormbutton

My friends know this about me, but I'm a huge fan of the college drama, Felicity.
The show aired on the WB network in the late 90s-early 2000s and the showrunner was none other than J.J. Abrams.
The show is worth repeated viewing for me because the performances in that show were stellar.
I notice different subtle nuances that Keri Russell so brilliantly brought to the quirky character–who followed her high school obsession, Ben Covington, from Palo Alto, California to New York City–every time I re-watch my, yes, DVDs of the show.
Sadly, the controversial haircut is what has gone down in the annals of bad decisions on TV. But I assure you, the show is MUCH more than that.
But now that it's on Hulu, the sepia-toned, restrained, angsty drama still holds up and can be seen on Hulu. I strongly suggest you go watch it, and fall in love.

Keep reading...
Show less
We are inundated with so much "entertainment" content these days.
The list of what I refuse to waste time on long outweighs the stuff I can't wait to see.
Some of these shows look like a mess.
Redditor RepairOdd2957 wanted to hear about what we're avoiding in film and television and why? They asked:

"What's one show/movie that you just refuse to watch, no matter how popular it is and why?"
I avoid most tv. Especially if it's a reality thing. And I'm at peace in that life choice.
Done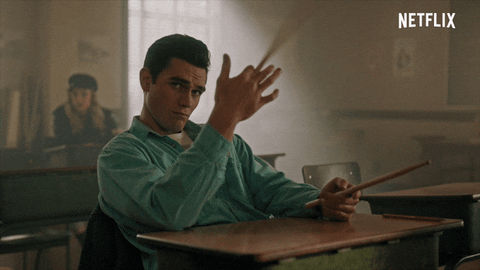 kj apa riverdale GIF by NETFLIX
Giphy
"Riverdale. No further questions your honor."
Devillishbeans
Gross...
"The Bachelor."
Nubianfromthenine
"And the Bachelorette. It all feels gross."
ConnieLingus24
"It is gross. I still can't believe someone pitched that idea and everyone in the room was like 'that sounds awesome!' Then they aired it and waaaaaaay too many people said 'this is awesome!' Meanwhile I'm feeling like the crazy one for thinking it's gross."
oldgeek123
No K!
"Keeping up with the Kardashians. There's no reason to watch it."
The_Young_Trader
"I'm proud of having never seen as much as ten consecutive seconds of anything K*rdashian. That was everywhere a few years ago, but I got to be very fast at closing browser tabs or changing the channel quickly whenever it showed up."
GozerDestructor
Decades Later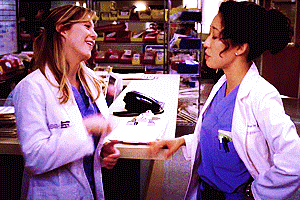 people love GIF
Giphy
"Grey's Anatomy. I don't need to see 18 seasons of people in a hospital."
EveryVehicle1325
I do love Grey's. So rethink avoiding this one.
No Carole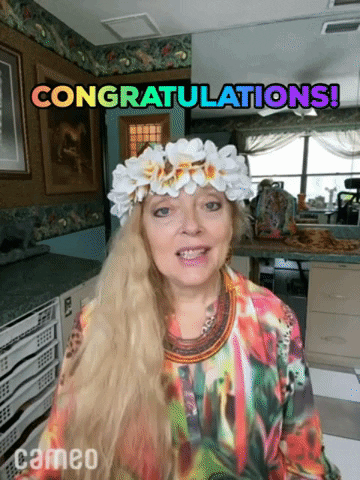 Congratulations Congrats GIF by Cameo
Giphy
"Tiger King. I don't care."
ArtistWhoStarves
"I sat down to watch it at the height of its popularity. Five minutes in, the power went out and so I took it as a sign from the universe to just not continue."
Accomplished-Fox7532
13 No's
"Thirteen Reasons Why. I work in mental health, and this show should never have been created."
Spartanhalforc
"I didn't watch all of it. I remember a scene in which Clay says 'I cost a girl her life because I was afraid to love her.' That disturbed me. As if the suicide was partially his fault because they didn't become a couple on her schedule. Nobody is required to date someone at the time that the other person wants it."
REDDIT
"The idea of blaming someone for your suicide-- and taking such extra measures to make sure that they know it's their fault-- is so toxic. It never sat right with me, both while reading the book and watching."
EveryVehicle1325
Too Cruel
"90 day fiancé. It just sounds like a really cruel premise and I feel bad for the people who come from another country to marry someone just to end up hating them or realizing they're not compatible."
carissadraws
"Season one was really interesting and felt way more like a good look at the process of the fiancé visa. Then it got more focused on the drama then by season… 4 it just started fully exploiting people and got too uncomfortable to watch."
somechild
Be Quiet!
"The Masked Singer. Just… no."
Poorly-Drawn-Beagle
"The kid I nanny used to watch it and she would tel me about it and bee like 'guess who the bee was?!?! DONNY OSMOMD!' And have absolutely no ducking clue who Donny Osmomd was because she was 8. It was hilarious honestly."
somechild
"When I saw that Rudy Giuliani was one of the singers I wondered who did the singing for him because I can't imagine him having a good singing voice."
Duluthian2
I'm going slow...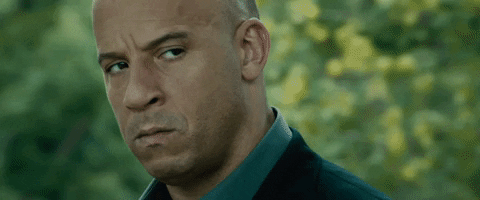 Angry Fast And Furious GIF by The Fast Saga
Giphy
"The Fast and the Furious. I just don't care about cars going vroom vroom."
Beginning-Bed9364
"The first few are pretty decent heist movies but they get ridiculous, the latest one they strap a car to an icbm and go to space in diving gear. That's not even the dumbest scene."
BikerScowt
Bored Now
"The Walking Dead, I'm just really tired of zombie stuff, there was a while where everything had zombies in it and it was just super overused and talking to the fans of the show it's basically, find base, get locked in, have fight with people or zombies and have to find more home."
JoeMaMa_2000
Well I have successfully avoided most of this mess. Good on me.
Want to "know" more?
Sign up for the Knowable newsletter here.
Never miss another big, odd, funny or heartbreaking moment again.
Keep reading...
Show less
As a film and television fan, aficionado and employee, I am sometimes dumbfounded by the insanity I see being made.
Like people actually paid money to make some of this?
I like horror and drama, but shock horror and drama are just over the top yuck.
But there is always an audience willing of you look hard enough.
Redditor Rockxzzy wanted to talk about the entertainment that has left us reeling. They asked:
"What's the most f**ked up movie/tv show you've seen?"
I tend to skip even the mentions of over the top nonsense films and tv. So I have nothing to add. But I'll read along.
Twisted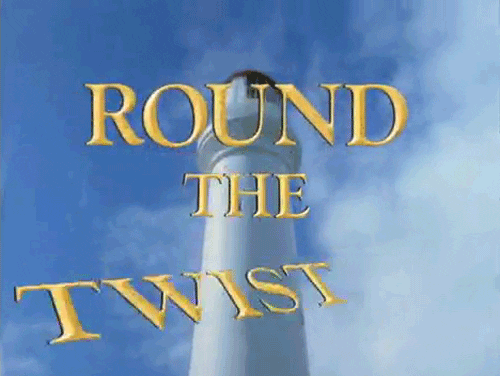 tv show life GIF
Giphy
"Round the Twist."
1BoiledCabbage
"I was just talking about this show with my sister to confirm it wasn't just some childhood fever dream. That creepy lemon tree fox with its glassy eyes has stuck with me ever since."
verfemen
Henry
"An older movie called Henry: Portrait of a Serial Killer. It's an early role for Michael Rooker as Henry. It's so freaking chilling. It's not the most graphic or gory, but the violence is so casual. There is a family annihilation scene that I still can't get out of my head and I haven't seen it in 20 years. The fact that the main characters are watching their own crime on a camcorder they stole from the family is just somehow so much worse."
Nerdfatha
On VHS
I watched The Faces of Death on VHS when I was just a kid and some of that mess really scarred me for a long time."
redditclark
"Traces of Death was another I watched a bunch of times. It had some really good Death Metal playing during the scenes and a narrator that would make really stupid jokes like 'Oh I bet that hurt' when a guy falls to his death."
Keiths_skin_tag
"high tension"
"I watched a French film called Irreversible when I was doing a project on sub-sonic frequency and it's effect on human emotions. Even without the sub bass, that movie is f**ked up."
jbramm-audio
"So the tone thing is true? I remember reading somewhere back in the day they use a tone that can give people vertigo, but then I couldn't find that info again!"
Scampipants
"I got super high and went to watch a French horror movie called 'high tension' - was so glad when the girl I was with wanted to leave like 20 minutes in. Never watched the rest of it. And I've watched a ton of horror flicks since I was a little kid."
TheForce_v_Triforce
Tusk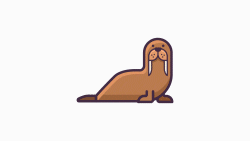 Animation Illustration GIF by Flat-icons.com
Giphy
"The movie where the guy gets kidnapped and turned into a walrus."
Strange_Phrase_784
"Yeah, that's Tusk, and it definitely is."
Rockxzzy
Who thinks up these stories? Like what kind of depraved mind... nevermind. I don't want to know.
Deep End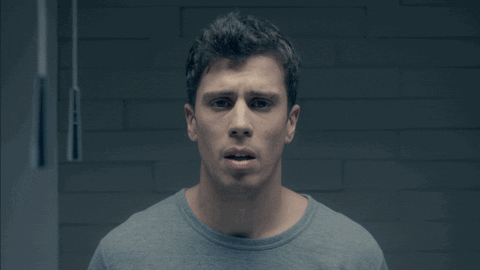 black mirror GIF by NETFLIX
Giphy
"Black Mirror: National Anthem. That show doesn't even give you a chance to dip your foot into the pool, just launches you into the deep end on the very first episode."
ItStillIsntLupus
Poughkeepsie
"The Poughkeepsie Tapes It's a Mockumentary about a serial killer who films all his murders on VHS tapes and you know it's fake, but it feels too real and the thought the someone out there actually does this is what makes it so terrifying. If you have the chance please check it out."
GameBoy42069420
Shock Value
"The Human Centipede. Some things just don't need to be seen."
2UnrequitedDreams
"I think the first movie was well done for the subject matter. The second one isn't really worth it, not even to watch it for curiosity shake. It was like they were only doing the movie to see how far they can push limits on violence and shock value. The story wasn't even that great. I never saw the 3rd one but heard it was pretty bad. Not sure about the gore or shock value but just downright stupid."
rpgmomma8404
Inappropriate
"Idk the name, but my dad made me watch it at an excessively inappropriate age. What I remember is POWs being kept in a cage 99% underwater. Sometimes they would dunk the cage just for fun. They would pull out POWs and have them play Russian roulette. One guy lost but the hole in his head didn't kill him. Yeah. Forget that."
100LittleButterflies
Evil Gross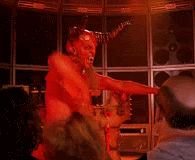 devil satan GIF
Giphy
"I Saw The Devil. It's a good film. It's just insanely violent and gory."
Lordof_NOTHING
So here is a list "no thanks" movies and shows I'll be glad to skip.
Want to "know" more?
Sign up for the Knowable newsletter here.
Never miss another big, odd, funny or heartbreaking moment again.
Keep reading...
Show less
Hollywood remakes are to be expected, with directors given an opportunity to revive an impactful story for a new generation of audiences.

As bold as remakes are, they aren't always as exceptional as their predecessors, no matter how many mind-blowing special effects and unnecessary narrative deviations are thrown in.
That is mostly due to an actor's performance that just can't be duplicated by another actor of equal or similar caliber.

Curious to hear from the audience, Redditor Prof_XdR asked:

"Which actor crushed a role so hard that no other actor can live up to it?"
When it comes to making us laugh, these comedians really nailed their roles.

"Robin Williams with Mrs.Doughtfire."
– Gibby_the_loser
"Robin Williams in nearly every role he ever played…"
– Squirrel_Inner
Iconic Actor

"Tim Curry as Frank n Furter."– MPB_1972

That Funny Bloke
"Rowan Atkinson as Mr Bean."
– AngeloThePuppet
These blockbuster films wouldn't be the same without these fine actors' respective performances.
It's Not LOTR Without Him
"Nobody can replace Ian Mckellen as Gandalf."
– SneakyRoots

"Get To Work"
"J.K. Simmons was meant to play J. Jonah Jameson. He does it so well nobody else can do it. That's why he was in every Spider-Man movie playing the same role."
– SnooTigers1491
"Christoph Waltz in Inglorious Bastards."
– nyarlathotep2

Dark Side Of The Ministry Of Magic
"Imelda Staunton as Dolores Umbridge. I know she was only in one of the movies, but is there anyone out there who didn't end up absolutely hating Umbridge after watching it? Would be hard for anyone to live up to the roll whenever Hollywood gets desperate enough to remake them in a few decades.​"
– Draconis381
Can't Replace His Swagger
"Harrison Ford as Indiana Jones. I like Chris Pratt, but the chatter of him maybe taking over the role is sacrilege."
– Fanabala3

Yo-Ho, Matey
"Johnny Depp as Jack Sparrow."
– International-Ebb369
"He absolutely made the POTC franchise. No one can copy his mannerisms because Johnny Depp improvised his mannerisms for Captain Jack Sparrow."
– RaineMist

The world of TV had plenty of memorable characters. We can't imagine anyone else playing their roles but the originators.
She Was The Character
"Nobody could play Moira Rose better than O'Hara in my opinion. Her little subtle movements and weird accent are perfection."
– houseofreturn

That Prickly Genius
"Hugh Laurie as House."
– TSmario53

Whodunit? He Did, Expertly
"Peter Falk as Columbo."
– bigforknspoon
"I love that he almost always mentions his wife, in passing, but if I recall in the show we never did meet her. Right? Was that a trope of some kind? Either way, even if he was really just a bachelor, he sorta disarmed the perp. 'Aww, this guy's a harmless family man,' they thought…"
"Columbo's a Genius!"
– thebroward

Federation Star
"Patrick Stewart as Jean Luc Picard."
– DickySchmidt33
"Jean Luc Picard in the first place! When that show first aired, Star Trek fans were like 'As if there could ever be a better captain than Kirk!' The fact that Stewart could carve himself a spot in that lineage was testament to his skills. Heck, there've been multiple Kirks and Spocks now, but there still hasn't been another Picard."
– Empty-Masterpiece242

For me, it's Kathy Bates in Stephen King's adaptation of Misery.
There's a reason why her performance nabbed her an Oscar for best actress.
She was absolutely terrifying, and I couldn't erase the image of Annie Wilkes from my mind when I saw Bates play Molly Brown in Titanic.

Want to "know" more?
Sign up for the Knowable newsletter here.

Never miss another big, odd, funny or heartbreaking moment again.
Keep reading...
Show less