When we think about learning history, our first thought is usually sitting in our high school history class (or AP World History class if you're a nerd like me) being bored out of our minds. Unless again, you're a huge freaking nerd like me. But I think we all have the memory of the moment where we realized learning about history was kinda cool. And they usually start from one weird fact.
Here are a few examples of turning points in learning about history, straight from the keyboards of the people at AskReddit.
U/Tynoa2 asked: What's your favourite historical fact?

​Let's start off with some super weird facts that you probably never even considered. These are the best.
Trees are honestly really effing cool.
For 60 million years trees didn't decay.
When they died the just fell over and laid there.
For 60 million years trees existed before the enzyme that broke them down when they died.
So tons of massive trees in the oxygen rich environment just laid on the ground. Until they burned. That's how we have coal.
Did they believe her though?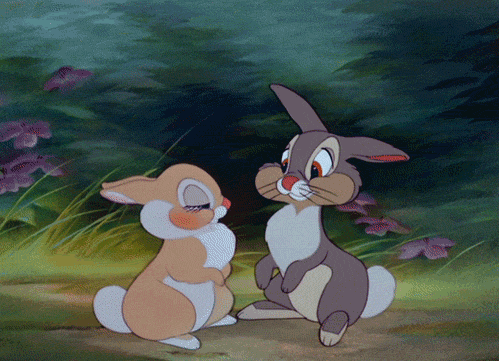 disney bambi GIF
Giphy
In 1726 there was a woman called Mary Toft who tricked doctors into believing that she gave birth to rabbits.
There was another woman who would take the eggs from her chicken, etch "jesus has come" into them and shove them back into the chicken who would then lay it again and people actually thought the chicken was a prophet.
A whole river.
Some time in around the beginning of the 1500's Leonardo da Vinci and Niccolo Machiavelli conspired to try to steal the Arno river.
They both lived in the city of Florence and at the time there was hostilities with the city of Pisa which was nearer to the mouth of the Arno river and controlled trade on it. Da Vinci came up with the plan to create a canal to divert the river so it no longer flowed to Pisa which would allow Florence to dominate the whole region. Da Vinci drew up the plans and Machiavelli put them into action. However Da Vinci didn't oversee the project and instead the engineer who did decided to do it his own way which would take longer and need more people. In the middle of the project war broke out and the project had to be scrapped due to attacks from Pisa so it never came to be. Still a great historical footnote though.
​Some of the most stunning facts come from assassinations for some reason. Especially the ones that survive.
Beast mode.
Roosevelt was shot in the chest during a speech and just continued on like nothing happened.
He was shot just before his speech and he knew it hadn't pierced his lung since he wasn't coughing up blood, so he bandaged it and went to give his speech.
In another timeline, things might have been different.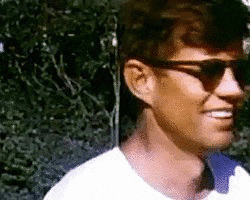 John F Kennedy Democrat GIF
Giphy
It is very possible - and some consider likely - that JFK could've survived the assassination had he not been wearing a thick, girdle-like back brace that kept him stiffly upright when in public.
Kennedy had terrible back problems since serving in WWII that were continually worsening. The back brace began as early as JFK met Stalin for the first time and wanted to appear tall and strong since it was at the height of the Cold War, however his pain was so bad he often walked around the WH hunched over and looked decrepit.
JFK continued to wear the brace to keep himself upright and portray the strong youthful image he crafted. When the first shot was fired, the brace made it nearly impossible to move, much less crouch down in the back seat to get out of the line of fire.
He was then struck with the infamous shot to the back/throat which rendered him more immobile and finally the headshot that killed him. Parkland doctors testified to the Warren Commission how surprised they were at the size and tightness of the brace and how long it took to get off. One remarked it likely made him a "sitting duck" because of how immobile it would've rendered him.
Good to know before she was beheaded.
When King Henry VIII was still married to Anne of Cleves, Catherine Howard(his future fifth wife) was one of Cleves' ladies in waiting. They were close, even after Cleves' divorce. With all the tragedy and abuse from the men in her life, I'm just glad that she at least had one friend to trust.
​Here's the part you've all been waiting for- the facts about famous animals. You're welcome.
The student teaches the teacher.
Benjamin Franklin had a pet squirrel. As a little girl, I dressed as him, with a squirrel beanie-baby on my shoulder. My teacher had to look it up on the internet to check if I was right. She was amused.
Sounds on-brand for Jackson.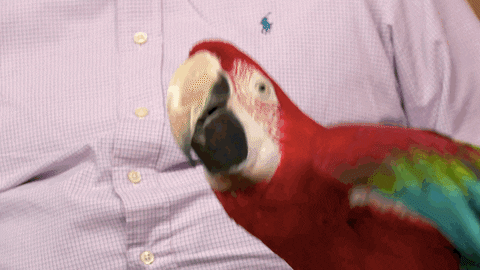 happy dr pol GIF by Nat Geo Wild
Giphy
When Andrew Jackson died they had to remove his pet parrot from the funeral because it couldn't stop swearing.
He also had a comically large cheese wheel.
​Lastly, we gotta shout out the presidents. Sometimes they actually did weird sh*t.
I guess we'll never know.
Abraham Lincoln once gave a speech which was so good that all of reporters forgot to take notes, still to this day we don't know what exactly he said.
Well-portrayed in the Hamilton musical.
That George Washington was known as this Really Talented Dancer, and was very in tune with the dances at the time of his being... Idk why I just never woulda thought this at all but it's dope to hear that dancing/socializing was always a thing!
Like from the passage I read it seemed like Whenever George was in attendance at the function, everyone knew he was gonna cut a rug and tear the house down.. and the ladies considered themselves lucky to be his dance partner.
As for me, my favorite weird historical fact is that Anne Boleyn had an extra finger. That fact is frequently overlooked in favor of her identity as Henry VIII sixth wife. I could go into that, but they already made a whole musical about it.
Anyway, I hope this made history a little more fun for you. It's not all memorizing dates- sometimes you never know what you'll find in a history book
Keep reading...
Show less
Many people found high school history class exceptionally boring. There was so much reading, the years-old scuffles and cultural trends seemed far away in time as well as geography.
Add a boring teaching into the mix--if you were so unlucky--and you can forget it. That whole class period was a snooze fest.
But you also probably remember the occasional bolt of lighting that woke everybody up. The teacher, with a weird grin and twinkly in their eye, was excited to share a truly bizarre occurrence from the period in question.
Finally, the class was interested. Something just petty, grotesque, or inexplicable enough had been mentioned, and history was fun, if only for a fleeting moment.
Some Redditors recently gathered to toss around those bizarre events.
inmyelement asked, "What historical event from way back is just plain bizarre to you?"
Undoubtedly, there are bizarre historical events happening as we speak in some part of the world. You don't even have to look far, just hopen the paper.
Who knows which of the strange events of modern times will make the kids of the future perk up in their chairs.
Want to "know" more? Never miss another big, odd, funny, or heartbreaking moment again. Sign up for the Knowable newsletter here.
Keep reading...
Show less
Paul Revere, Jesus Christ, our parents... Anthony Fauci. Why is it humans always choose to ignore signs and try to discredit the truth tellers? Are we truly that arrogant? Now that I'm an adult I feel like I should always be on an apology tour to my elders who always warned me about growing up; they were right, youth is wasted on the young.
Thank goodness there always seems to be a handful of people who are willing to risk everything to expose what needs to told. And those people are never travelling an easy road. They are often ridiculed and lambasted. But thankfully, most of the time, they do get their "I told you so" moments.
Redditor
u/MeargleSchmeargle
wanted to discuss some of the people who tried to warn everyone and blow the whistles on so many things, though it often all landed on deaf ears; they asked...
Who was crazy until they were right all along?
Want to "know" more? Never miss another big, odd, funny, or heartbreaking moment again. Sign up for the Knowable newsletter here.
Keep reading...
Show less
Life is often far more unbelievable than the stories we create. Look at out current political climate, if you had read about it in a fiction book you'd file it under science fiction. But that isn't a current reality, history is littered with wild tales and stories you think you'd have to see to believe. Thank God for historians and autobiographers. At this rate, when the aliens get here, Star Trek will a documentary.
Redditor u/SkunkytheSkunk7 wanted to know about some of the stories in history that sound like they might have been authored and not done in real time by asking.... What sounds like fiction but is actually a real historical event?
Mincemeat.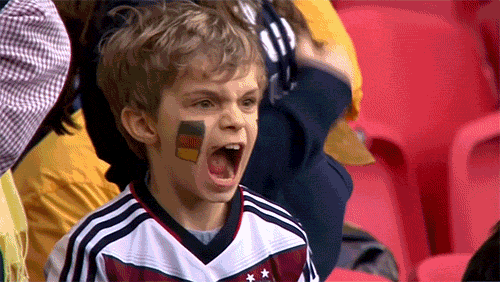 Giphy
Operation Mincemeat.
The allies planted a dead body with fake battle plans to trick the Germans into thinking that the allies were going to attack Sardinia when they were in fact going to attack Sicily.
They built an entire life for this dead, fake, military man, dumped him in the ocean, and successfully distracted the Germans.
https://en.wikipedia.org/wiki/Operation_Mincemeat
Richard Parker.
Edgar Allen Poe wrote a novel in 1838 in which 4 shipwrecked survivors, at the point of starvation, choose to resort to cannibalism. So they kill the young cabin boy, Richard Parker, and eat him.
In 1884, a ship called the Mignonette sank. 4 crewmembers survived. At the point of starvation, they killed and ate the youngest of them: Richard Parker.
Ken Rex McElroy.
The death of Ken Rex McElroy. He terrorized Skidmore, Missouri for decades. Stalking, assaulting, and murdering two 14 year olds who were his "wives." He had an expensive attorney so he was never charged. The law never helped the poor town. One day, the town gathered for a meeting on how to deal with McElroy. Details get a little vague here, but apparently someone alerted the room that McElroy was in the bar up the street.
Quietly and calmly, everyone got up and walked over to the bar. As McElroy got into his truck, someone shot him in the back of the head. The town just went back to their business. When the witnesses (like the entire town) were questioned, everyone claimed they didn't see anything. No one as ever been arrested.
the winter of 1941-42...
The Soviet scientists starving to death saving the seed bank of Leningrad during Hitler's invasion in the winter of 1941-42 despite it being full of corn, wheat and potatoes.
That level of dedication is just unimaginable. To go against your survival instincts and starve to death in order to not eat that food. I can't even comprehend.
GRRRR....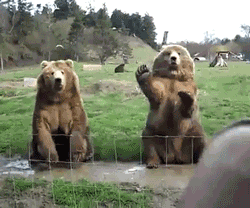 Giphy
Wojtek was a bear who fought Nazis in return for cigarettes and beer. He didn't die until 20 years after WW2.
My favorite part about that story is that after the war he lived in a zoo. It was common for soldiers from the bear's company to come visit and simply jump into the enclosure to play with him, much to the zoo keepers' annoyance.
I'm gonna die laughing!
Apparently, death from laughter is an incredibly rare but a completely legit cause of death.
In the third century BCE, Chrysippus, a Greek Stoic philosopher, died of laughter after he saw a donkey eating his figs.
And Chrysippus' is not the only isolated case. Among the few other cases, a fifth-century BCE Greek painter, Zeuxis, is said to have died laughing at his painting of the goddess Aphrodite for which an old woman (who had commissioned the painting) had insisted on modeling.
Also, Cleopatra, the ruler of Egypt in the first century BCE, claimed that her retainer died laughing at her husband's death.
According to the linked Wikipedia article, the most recent case is that of Ole Bentzen, a Danish audiologist, who saw a funny scene in a comedy film and laughed so hard that his heart rate rose to a point where he had a fatal heart attack, in 1989.
From what I understood from reading up on this topic, it's not the act of laughing itself but rather a fatal repercussion from a fit of laughter, such as cardiac arrest, asphyxiation or aneurysm, which causes death.
For instance, Ole Bentzen suffered a heart attack as a consequence of the terrible fit of laughter he had. It's possible that such was the case of Chrysippus (and others) as well.
(I always thought of 'I'm gonna die laughing!' as a hyperbole, and I myself use it quite liberally. But I guess every hyperbole has a grain of truth to it.)
Codename : "stargate"
The CIA was researching psychic abilities for 30 years as a way to spy on the USSR. After 30 years, the program was terminated, and their conclusion was that psychic powers probably don't exist.
Edit: The actual conclusion was that the evidence for remote viewing was un-falsifiable (and therefore un-provable).
Many of the more promising results were believed to be caused by information leakage, meaning that test subjects had prior knowledge about the subject they were asked about. They were unable to verify any of their results because of this, and even if the psychic abilities were real, they were unreliable at best.
Edit 2: The codename fro the project was "stargate" you can find the documents on the CIA website here.
Lakes of Louisiana.... 
In 1980 Lake Peigneur in Louisiana drained like a bathtub with the plug removed. Oil Drillers on a rig in the lake had hit a mine shaft below. The rig, barges, a tugboat and part of a nearby island got sucked into the largest man-made whirlpool ever.
Battles Amany...
The Battle for Castle Itter near the end of WWII saw US soldiers, French POWs, and the German army fighting on the same side to hold the castle against an SS tank division.
To make it even weirder, the French prisoners included several prime ministers and a tennis star.
What an absolute legend.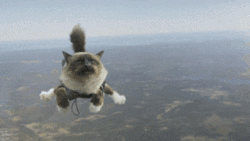 Giphy
In 1971, a teenage girl named Juliane Koepcke was on a plane that was struck by lightning and disintegrated in the air. She plummeted 3,000 meters strapped to her seat, and landed in the Amazon rainforest.
Her mom had been on the flight with her, and Juliane searched in vain for her mom, but Juliane was the sole survivor of the crash. She survived 11 days alone, treating her maggot-infested wounds with fuel and using tracking techniques her father had taught her, before she found a boat that she used to make her way back to civilization.
What an absolute legend.
Want to "know" more? Never miss another big, odd, funny, or heartbreaking moment again. Sign up for the Knowable newsletter here.
Keep reading...
Show less
History is an overwhelmingly broad realm of study. Collecting all of the formative events, by all the influential people, in all of the places in the world--and their interactions--is an insurmountable project.
And that is to say nothing of the minor quirks that, while influential in a niche area of the human story, rarely get much real estate in history text books or discussions.
The task offers internet crowd sourcing a time to shine. One Reddit thread became a common space to collect all those minute happenings from all of time.
The forum assembled a trove of off-hand remarks from teachers, stray paragraphs when a history book author had a little fun, and the commonly omitted marginalized perspectives.
Negative-Pie asked, "What are some history facts that few people know?"
"It's an Honor to Mow for You, Sir"
"Harry Truman was the first US president to have secret service protection after his presidency. He wasn't happy about it and had them do his yard work so they weren't just sitting around doing nothing."
"He was also known to sneak away and go to the bank and by the time they realized he was gone he was on his way back home."
Structural Problems
"Mexico City is technically an artificial island. It was built by filling up a lake with dirt to create an island, and then making a city on top of that. The Spaniards then built a city on top of that city."
"This is why the earthquakes are so severe, because the soil is basically the shlurpy stuff at the bottom of a lake."
-- Aceofkings9
Glad That Stopped Early
"The Soviets trained dogs strapped with Bombs to run under tanks in WWII. The Soviets mistakenly trained them on their own tanks which run on diesel whereas the German tanks ran on gasoline."
"When they field tested the dogs they ran under their own tanks and that ended that insane piece of history."
It's All About Appearances
"The Netherlands has a city or town named Turkey. The story behind it is that way back in the day Spain claimed to go to war with the Netherlands. The Netherlands not being that powerful asked the Ottoman Empire for their support."
"The Ottoman empire gave the Netherlands one Ottoman flag and one soldier uniform and told them to have someone walk around in that with the flag near it's shores for the Spaniards to see as they arrive (cause they told the Netherlands that they'd attack from sea)."
"The Ottoman empire also sent a message to the king or duke of Spain (idk who the leader was and what he was called at the time) stating that the Netherlands is under their protection and so attacking them ment declaring war on the Ottoman Empire, as the fleet saw the soldier uniform and flag, and got word of the letter they fled before a single shot even occurred."
"As a thanks they named a city after the empire and as the empire then became Turkey of today they change the name of the city too. Not many people know this and I mention it as often as I can when a Dutch person badmouths the Ottomans."
-- Connloadth
*Very* Influential Figure
"A lot of people know that during the crusades of Ghengis Khan, he wiped out 10% of the worlds population. What many don't know is that he and his army sexually assaulted so many women and had so many babies that the 10% was actually restored."
"This is the reason that a decent percentage of East Asian people descended from Ghengis Khan (and his army)."
Crossed Wires
"French fries are from Belgium."
"Fortune cookies are from San Francisco."
"Danishes are from Austria."
"Salmon sushi is from Norway."
Hasty Solutions
"During the 1936 Olympics games. Haiti and Lichtenstein both came in with the exact same flag which was blue on top and red in bottom. Up until now both countries weren't aware that they both had the same flag."
"So to stop confusion between the two countries, Lichtenstein added a crown to their flag while Haiti put a white square with their coat of arms inside."
-- Luckycow602
Can't Imagine a Car Chase
"The first car made available to to general public (not just rich people) was the Ford Model T. It was mass produced, keeping it cheap enough for the average working man (and in the process perfecting the assembly line), and it's why everyone has a car nowadays, when it used to be a luxury."
"The catch? Every single Model T was painted black because black was the cheapest paint that dried fastest, so they could get Model Ts off the line faster."
"Every. Single. Car."
"Part of why other car manufacturers eventually became more popular was because they offered a color OTHER than black."
-- ejiciam
Dairy Is Not a Given
"It's reported that one of the many reasons the Vikings were driven out of what is now Canada was the inadvertent poisoning of many of the Native people by trading dairy with them, which they could not digest due to cattle not yet being introduced to North America."
-- larryfellows
How to Spin Violence
"Maybe not super niche, but I'm sure most people have not thought of it in this way."
"The bikini became a brilliant marketing strategy for the US military to deflect from the impact of it's nuclear testing. The very first bikini was named after the nuclear testing in Bikini Atol, that devastated the island chain and displaced its indigenous people."
Close One
"The London Symphony Orchestra was originally booked to perform on the Titanic on its maiden voyage, but they ended up on another boat at the last minute."
"That surely would have been worse than London Bridge falling down!"
-- Back2Bach
A Rare Unity
"May 5, 1945. Battle of Castle Itter. I believe French POWs were being held in that castle, it was a few days after Hitler's suicide."
"The United States and Defected German Soldiers fought alongside each other against the SS into defending the castle. The only time in the war were 2 opponents turned friendly."
History's Back Room Deals
"The Boston Tea Party wasn't about taxes, it was about blocking free trade. The East India Company had previously been prohibited from selling directly to the colonies, they had to go through middlemen first."
"The Tea Act removed that restriction which cut the price of tea in half. This was bad for American smugglers, like Sam Adams, who were importing tea from France and Spain."
-- sykemol
Every Coin is a Portrait
"The eagle on U.S. coinage has a name; Peter."
"In the 1830's the mint in Philadelphia was very rural. The eagle would watch the minting of coins and hung out in the open windows of the mint."
"One day he suddenly flew into one of the presses and was mortally wounded. He later died and was stuffed and placed in the mint as a sort of mascot. He was later used as a model for the eagle on coinage."
-- Numismatists
THE CHAMP
"President Abraham Lincoln is in the Wrestling Hall of Fame. Before he was president, Abraham Lincoln was declared a wrestling champion. The 6'4" president had only one loss among his around 300 contests."
"He earned a reputation for this in New Salem, Illinois, as an elite fighter. Eventually, he earned his county's wrestling championship."
-- Goosekilla1
Do you have something to confess to George? Text "Secrets" or "
" to +1 (310) 299-9390 to talk to him about it.
Keep reading...
Show less