We all have to come from somewhere, but some of us are more willing to go back to visit our hometowns than others.
In all honesty, it's easier to put the past behind us than to reminisce.
Redditor drax3012 asked:
"What is your town infamous for?"
Segregated Schools
"Being one of the last cities in Texas to desegregate schools (1995). We also have a big bike race."
- Pie_Investor
101 Dalmatians Reference
"Mine has the largest working fire hydrant in Texas, but it is also a gift from the '101st Dalmation' movie being released."
- Inevitable_Cook2294
Rampant Racism
"The town I grew up in was infamous as the town the farthest north with an active KKK chapter. Secondary claims to fame: About 70% Polish immigrants and the fact that the leader of the American Nazi party was the Republican nominee for the house a few years ago."
"Those last two are kind of paradoxical if you think about the irony of Polish immigrants mainly supporting the Nazi party."
- pesky-pretzel
Trending Debt
"Being the first major metropolitan city to go into bankruptcy and receivership."
"Oh, and for a mayor who stole money from the taxpayers, cheated on his wife with strippers, and may have also killed a stripper."
"Oh, and we are also infamous for eight-mile, AKA the street that now has a bunch of weed dispensaries on it."
- BumpyDenny93
Terrible Traffic
"Infamous? It's generally thought of as racist with really bad traffic and hot weather."
"But in reality, it's not that racist, and the weather is OK, but yeah, the traffic is actually even worse than people think."
- Slimetusk
Those Fall Parties
"Oktoberfest... the Canadian version."
- HampsterGriffin
How Tragic
"A big ship that sank on her first go out."
- punkerster101
Myths Born Overnight
"Drunk hillbillies having a gunfight with aliens."
"No, seriously."
"I don't really have an inside scoop. It was 13 years before I was born, and 30 years before I lived here."
"Locally, it seems to be a humorously shameful anecdote. There is a 'festival' every year, but it serves as a showcase for small businesses/gospel singers/politicians/etc from the area."
"Personally, I'm a big fan of all things supernatural and cryptid. And I probably believe more than the average person... but this story."
"Probably horned owls and moonshine."
- darthjenkins
Random Shoes
"Well, not just the place I'm from, but random feet in sneakers washing up on shore. Has been happening for decades now."
"Thought to be a result of people who died in the ocean, their bodies eventually coming apart, and the buoyant sneakers keeping their feet afloat to wash up, but there are of course some much creepier theories."
- Youpunyhumans
Somewhere in the Midwest
"More cows than people."
- sleepyJoesBidet
An Introvert's Nightmare
"The happiest place on earth that packs you in like sardines."
- boopcorgi
An Extrovert's Nightmare
"It's so boring, even introverts are moving away."
- Omasrealaccount
About That...
"We kinda started the Civil War…"
- JDubya_Rx
A Haunting Education
"Our schools(allegedly) were modeled off of prisons in the 1960s, and a lot of ghost stories. So many that a book was made just listing all of them."
- Global_Box_7935
Dark Days
"Largest mass execution in US history."
- universeforinfinity3
Not every town has the darkest history, but it must be rough to have grown up in a town with an infamous past.
At least those who are aware of the history will be less likely to repeat it.
History is fascinating, because while we're busy thinking about important events, sometimes we lose context of how long ago that event actually happened.
We might forget that two important figures in history were alive at the same time, or we might picture an event as if it happened 100 years ago instead of 20.
Remembering the context in which these events happened makes them all the more powerful.
Redditor drichm2599 asked:
"What are two historical events most people don't realize happened at about the same time?"
Diary of a Young Girl
"Anne Frank was born the same year as actor James Hong, who attended the Oscars [this year]."
- CityAbsurdia
Oxford May Be Older Than You Think
"Oxford University is older than the Incan Empire."
- Iknowr1te
"It sounds crazy until you know that the Inca were from late medieval and early modern history, rather than ancient history."
- David_bowman_starman
Galileo at Harvard
"There was a six-year period in which Galileo could have taught at Harvard."
- monkeydo54
Vienna 1913
"Hitler, Stalin, Trotsky, Tito, Freud, and Archduke Franz Ferdinand all lived in Vienna in 1913."
- AdamBombKelley
"So a communist, a socialist, a fascist, and a monarchist walk into a bar..."
- nuclear-launch-codes
"Freud: Clearly all their thoughts dwell on their mothers."
- Guy_with_Numbers
The Guillotine Isn't So Outdated
"The last execution by guillotine in France and the release of the first 'Star Wars' movie took place in the same year (1977)."
- justanotherstr4nger
Meanwhile, 'Toy Story 3' Was Released 13 Years Ago...
"The most recent execution by firing squad in the U.S. took place the same day 'Toy Story 3' was released in 2010."
- ScorpionX-123
The Samurai Address
"There was a 22-year period when Abraham Lincoln could have sent a fax to a Samurai."
"The fax machine was invented in 1843. The samurai were abolished in 1867. Abraham Lincoln died in 1865."
- SnooGrapes2914
Egyptian Civilization
"Wooly mammoths were still around when the Egyptians were building the pyramids."
- BaconReceptacle
"Cleopatra was born closer to the moon landing than to the pyramids being built. By a lot."
- Selith87
"We generally do not appreciate how long the ancient Egyptian civilization was around. Narmer, Pharaoh of the First Dynasty of the Early Dynastic Period, lived over 3,200 years before Pharaoh Cleopatra VII Philopator died, ending the line of the Ptolemaic Dynasty. And there are Pharaohs before Narmer, such as Iry-Hor, a candidate for the earliest person whose name we know."
"Egyptian culture existed for over three millennia, evolving, changing, sometimes enduring massive fractures, collapses, and invasions. Either via conquest or being conquered, they had an uncanny ability to absorb the cultures of other peoples into their own, creating this mutable yet eternal cultural identity."
"The gods of Egypt were old by the time Hatshepsut sent her expedition to Punt. They were even older when Ramesses II fought the Battle of Kadesh. By the time the Roman Republic was founded, they were ancient."
"Ancient Egypt existed for a really f**king long time."
- Nerevar1924
The Dinosaur Timeline
"One that trips me out is that T-rexes are closer to being alive with us than they would be to the Stegosaurus."
"Tyrannosaurus lived 68 - 66 million years ago, and Stegosaurus lived 155 - 145 million years ago. That puts the gap between those two, 77 million years and 66 million years between the Tyrannosaurus and us."
"Insane, as I always think of dinosaurs being around in the same basic time period."
- Rollotommasi5
Historical Overlaps
"Joe Biden was alive when Nikola Tesla died."
- Shevek99
"Ancient" Civilizations
"The founding of the capital of the Aztec civilization in Tenochtitlan (which would become the foundation for Mexico City a few centuries later) and the beginning of the 100 Years War over in Europe are only about a decade apart (~1325 vs. ~1338)."
"In fact, the major civilizations of the Americas that were ultimately taken down by European conquests and diseases all roughly rose and fell over the course of the 11th through 16th centuries."
"I always find it funny if someone refers to the Incan, Mayan, or Aztec civilizations with words like 'ancient', considering they rose and fell during the same periods as the Mongolian and Ottoman empires, and we don't typically call those ancient."
- rizhail
The Summer of '69
"In 1969 in August Hurricane Camille hit the northern coast of the Gulf of Mexico, the rain storm at Woodstock was part of that storm, and Manson's group had just gone on the murder spree. The US was as crazy as ever."
- BinxMcGee
So Eerie
"The iconic cover photo of the Beatles' 'Abbey Road' album was taken on the same day as the Manson murders."
- President_Calhoun
Take Me Out to the Ballgame
"Fenway Park opened the same week that the Titanic sunk."
- redsoxsteve9
Kind of Wild
"We are more years in the future from the release of the movie 'Back to the Future' than the movie traveled back in time."
"If we traveled back in time the same amount of years they did, you could still get a VHS copy of 'Back to the Future' in a bargain bin."
- McFeely_Smackup
While we may know these different pieces of history, it's fascinating to think about how they all fit together into the world's timeline. Some of it's interesting, but some of it feels mind-bendingly surreal.
When I was seven, I saw a cartoon of Ben Franklin discovering electricity when lightning accidentally struck a kite that he was flying. I didn't totally understand how that helped him discover electricity, but since I was only seven, I believed that to be what happened.
The truth is, Ben Franklin did not actually discover electricity -- that happened over 1,000 years prior. He just demonstrated the connection between lightning and electricity.
Moreover, his kite was not accidentally struck by lightning. If it was, the lighting would've struck him by extension, and he might not have even survived long enough to demonstrate his findings. In fact, the kite was part of an experiment that he conducted on purpose.
I know all this now, but not everyone does. A lot of people still believe lightning accidentally struck Ben Franklin's kite, and that he discovered electricity through that happy accident. And that is just one of the many historic events that people believe in.
However, most of those events either didn't happen at all or happened differently than we may think.
Redditors have recognized a lot of other historical events or facts that people believe, but are actually fake or untrue, and have shared this information.
It all started when Redditor FarajEltaira asked:

"What is a part of history that we consider to be a fact is 100% fake?"
The Absence Of Color
"Ninjas dressed in all black to stay stealthy in the night or something like that. Ninjas dressed like normal people to blend in, the all black look stemmed from Japanese theatre to make it more obvious to the audience who the ninjas were."
"If they wore all black it'd be quite obvious and they'd stick out like a sore thumb"
"EDIT: most of you pointed out it also came from stagehands, that makes a lot of sense too"
– Darth_Fata*s
Pull It Tight
"Corsets were not typically tight laced. They were only tight laced by the highly fashionable women, and usually only for particular events or portraits. Corsets were designed to be comfortable. Women wore a cotton layer underneath the corset, so it didn't rub against the skin. The corset was more like a bra, bit instead of using the shoulders to support it used the whole torso. Some people claim they are much more comfortable than modern bras. The intense proportions of the past were achieved with Corsets AND padding. Tight lacing was uncommon, but layers of petticoats or hoops or bum rolls or whatever else at the time was very common to give women the trendy body shape at the time."
– yikesemu
In The Ring
"The image of Roman gladiators fighting to the death. While there were many exhibition fights in the arenas where the goal was death, these were not gladiator contests. Prisoners, and the condemned, were thrown out to fight to the death, but not real gladiators.Training a gladiator was an expensive, and lengthy, investment and having them die constantly would be bad for business."
– Sorripto
"The Midnight Ride Of Paul Revere
"Paul Revere did not run around Massachusetts shouting "The British are coming" because if he did everyone would look at him like he'd lost his mind. ALMOST EVERYONE IN THE COLONIES WAS BRITISH!"
"He actually said, "The Regulars are coming""
– Kind-Detective1774
"He also only carried that message for a small stretch of the ride. There were about a half dozen messengers passing it along. We remember Paul Revere as the only rider because, no joke, his name fit best in Longfellow's poem"
– JRBehr
All The Information
"The Lady who sued McDonalds didn't do so frivolously. She received third degree burns from how hot that coffee was, and needed a skin graft. It was quickly found that that location was keeping the coffee well above the temperature you can legally serve a hot drink in a cup at. The fact that most people think this suit was over the temperature of the coffee, and not the debilitating burns that woman recieved, is one of the PR worlds greatest triumphs. You are not immune to propaganda."
– P41nB0i
All You Read Is Not True
"That Einstein said " The definition of insanity is doing the same thing over and over again and expecting different results""
– Tjblacka*s
""Don't believe everything you read on the internet" - Albert Einstein"
– AceBean27
Math Genius
"Einstein never failed math, the rumor started from Ripley's Believe It Or Not and Einstein actually responded to them saying "I never failed in mathematics. Before I was 15 I had mastered differential and integral calculus." He wasn't very good at the non-science related classes though and did fail French."
– Think-Huckleberry965
A Quiet Night
"The Boston Tea party didn't have some grand celebration, a lot of the colonists were confused and it's recorded as one of Boston's most quiet nights"
– _britishpeople76
Time Difference
"A stegosaurus fighting a t rex. They lived millions of years apart . Stegosaurus 144 lived million years ago T rex 65 million years ago."
"Insane difference. Still almost most every dinosaur related media places them together."
– NLSecondguess
"Whatever the f*ck is on the History Channel nowadays."
– wiseowl777
"I know the exact moment I gave up on the History Channel. A guy came in to a pawn shop with a uniform and said, "it's from the war with the Philippines.""
"The guy in the shop said, "there's no such thing as the war with the Philippines.""
"My undergrad senior thesis was on the Philippine-American war."
– sadwer
"It ain't even historical anymore they should rename it as the "whatever we feel like it" channel"
– ami-the-gae
"What's Up, Doc?"
"Rabbits CANNOT live on a diet of carrots and fruits. It's like asking a toddler to live on a diet of candy. They also cannot live on a diet of completely lettuce and leaves (though it's close)."
"Rabbits need need need hay for a healthy diet, and pellets are heavily recommended as well(though they also have limits, should be in the bag according to the bunny's weight). Greens are good, not to be the main main diet, and fruits or carrots can be given as treats."
"Bugs Bunny led a lot of people to believe rabbits live off of carrots. They do not. They will die if you expect them to live on a diet of 100% carrots."
– Random_Loaf
The Teeth Of The Matter
"That George Washington had wooden teeth. He had false teeth, yes. But they were made of ivory. He never had wooden teeth."
– randomthoughtsofnaps
A Wooden Horse?
"The Trojan Horse wasn't real. Historians are all pretty much unanimous on this."
– the-ender-enby
"My personal theory is that the trojan horse story relates to a traitor within Troy's cavalry"
– TheMissingThink
"William Howard Taft never got stuck in a bathtub!"
– Alexxx_starlet
"I also find it weird/hilarious/sad that that's what he's known for instead of being known for being the only person to have served as both President and Chief Justice of the Supreme Court."
– Flashpenny
Is it weird that I'm sad the bathtub thing turned out to be false?
History is littered with events that sound like lies or fables but in actuality are facts.

The improbable may sound made up by some really strange things have happened!
Redditor SkunkytheSkunk7 asked everyone to share what wild things they knew to be true:
"What sounds like fiction but is actually a real historical event?"
I really wish history classes in school would get into more of the soap opera of it all.
People would stay awake for this stuff.
Plugged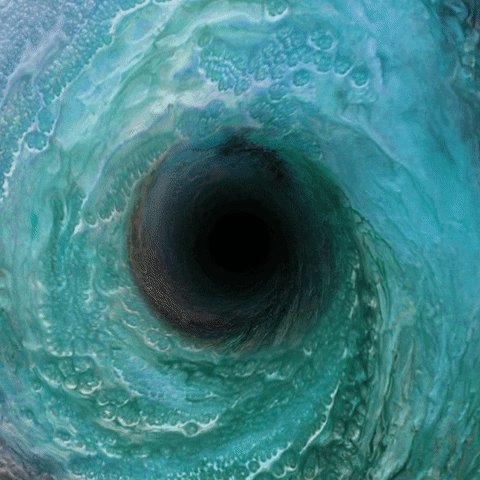 Streaming Rabbit Hole GIF by Feliks Tomasz Konczakowski
Giphy
"In 1980 Lake Peigneur in Louisiana drained like a bathtub with the plug removed. Oil Drillers on a rig in the lake had hit a mine shaft below. The rig, barges, a tugboat and part of a nearby island got sucked into the largest man-made whirlpool ever."
FrankieMint
Dumped in the Ocean
"Operation Mincemeat. The allies planted a dead body with fake battle plans to trick the Germans into thinking that the allies were going to attack Sardinia when they were in fact going to attack Sicily."
"They built an entire life for this dead, fake, military man, dumped him in the ocean, and successfully distracted the Germans."
"https://en.wikipedia.org/wiki/Operation_Mincemeat"
xubax
Legend...
"In 1971, a teenage girl named Juliane Koepcke was on a plane that was struck by lightning and disintegrated in the air. She plummeted 3,000 meters strapped to her seat, and landed in the Amazon rainforest."
"Her mom had been on the flight with her, and Juliane searched in vain for her mom, but Juliane was the sole survivor of the crash."
"She survived 11 days alone, treating her maggot-infested wounds with fuel and using tracking techniques her father had taught her, before she found a boat that she used to make her way back to civilization."
"What an absolute legend."
echoskybound
Sitting Around
"Due to a military stand off that took years, 15 ships became stranded in an inland sea, and over 8 years formed a multi-national ship-based society that even included it's own currency. Google the Yellow Fleet. The yellow was because of blowing sand that gradually just accumulated on the ships."
mikepictor
"Suez Canal. The Great Sand Fleet I think the ships were nicknamed. The Swedish ship had a swimming pool, so they hosted pool parties. Another ship hosted movie nights."
"The ships were American, British, German, Bulgarian, Swedish (did I leave anyone out?) Since it was soooo boring to just sit on the ships, crews were rotated every 6 months. By the time the ships could finally leave, only 1, the German boat, could move under it's own power. It got a hero's welcome when it finally sailed into Germany."
aethelwulfTO
Richard Parker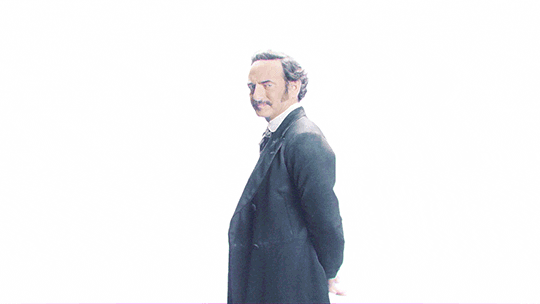 Altered Carbon Dust GIF by NETFLIX
Giphy
"Edgar Allen Poe wrote a novel in 1838 in which 4 shipwrecked survivors, at the point of starvation, choose to resort to cannibalism. So they kill the young cabin boy, Richard Parker, and eat him."
"In 1884, a ship called the Mignonette sank. 4 crew members survived. At the point of starvation, they killed and ate the youngest of them: Richard Parker."
REDDIT
Poe was really brilliant. He could see a story a mile away.
Hungry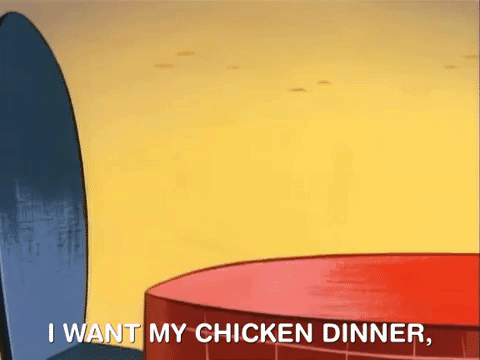 Hungry Ren And Stimpy GIF by NickRewind
Giphy
"The Soviet scientists starving to death saving the seed bank of Leningrad during Hitler's invasion in the winter of 1941-42 despite it being full of corn, wheat and potatoes."
scruffy932
"They ran out of food but couldn't eat anything from the seed bank since they needed to preserve its stocks."
suavebirch
Elephant Island
"The escape from Antarctica by the members of the Antarctic expedition led by Ernest Shackleton. The stuff they went through was unbelievable. Their boat, the Endurance was crushed by ice floes. They were stranded on the floes for over a year in temperatures well below freezing."
"They then took to three boats around 22 feet in length across the antarctic ocean looking for land. There were about 10 men in each boat. They missed reaching land by just a few miles at times. Two thirds of them got stranded on Elephant Island surrounded by ice while one of the boats went out in search of rescue."
"That boat made it through the Drake Passage, one of the deadliest places in the ocean. All but three of them got stranded with little food and water while the three men who left became the first people the cross South Georgia on foot. They found civilization. Rescued the men who came through the Drake Passage."
"Waited months until they could rescue those on Elephant Island. Every single person who came on the initial voyage survived with the worst lasting consequence being a single foot amputation."
LordofHopeHomestuck
Shipwrecked
"An English king named Ethelred, later called the Unready, took some troops to defend against a Viking invasion. The weather was bad, so a lot of the Vikings' ships crashed as they were landing. Ethelred thought that it would be dishonourable to attack them as they were stumbling onto shore."
"So he kept his troops back until the Vikings had a chance to get together and form proper battle lines before he attacked them. The better prepared Vikings then won the fight and slaughtered a bunch of Ethelred's men and he and the rest were forced to run away while the Vikings went around pillaging."
TheBestPeter
A Stench
"The 'Great Stink' was an event in central London in 1858."
"The hot weather exacerbated the smell of untreated human waste and industrial effluent that was present on the banks of the River Thames."
Back2Bach
Hero Bear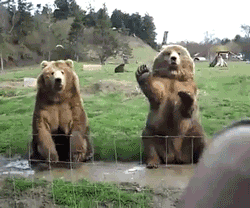 Greetings Hello GIF
Giphy
"Wojtek was a bear who fought Nazis in return for cigarettes and beer. He didn't die until 20 years after WW2."
ThePumpk1nMaster
"My favorite part about that story is that after the war he lived in a zoo. It was common for soldiers from the bear's company to come visit and simply jump into the enclosure to play with him, much to the zoo keepers' annoyance."
Not_Chrus
Truth really is stranger than fiction.
Do you have any strange historical stories to share? Let us know in the comments below!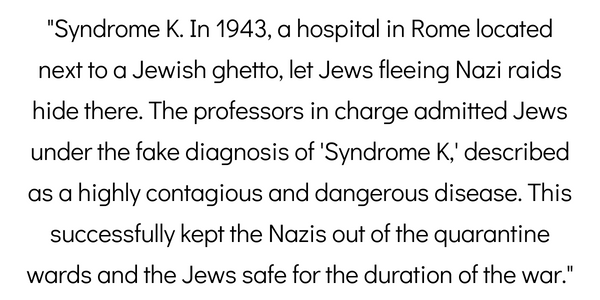 Why is Hollywood doing so many remakes and reboots?
There are so many stories to tell and produce.
History is at our fingertips.
Wars, death, great love, betrayal, science...

I would see all of that.
Redditor lowtack wanted to know what parts of the past need to be captured in cinematic glory.
What historical event has not, but should be, made into a movie?"
I don't know much about history. So teach me...
Capsules
"The Goianas incident, dad stole a radiotherapy capsule from an abandoned hospital, didn't know what it was and opened it."
Shep9882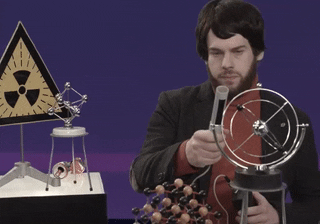 chemistry atom GIF by funk
Giphy
Apollo 8
"Apollo 8. Basically the mission was originally only supposed to be a test of the lunar module in earth orbit, but rumours were circulating that the Soviet Union were going to attempt to send a man into lunar orbit (spoiler: this was not happening). As a result Apollo 8 was switched to being the first mission to the moon, not to land but to orbit."
"And this decision was made only 6 months before the scheduled launch date, so it was a race to get everything ready before the flight. It's a historic mission that is almost never talked about, compared with Apollo 11 which is much more well known."
Therailfan
"The Long Way Home"
"The story of the Pan Am flight that got caught in New Zealand at the start of WWII and couldn't fly back home by going east because it was too dangerous. So instead they took their flying boat and flew west on routes they had to figure out from maps pulled from borrowed encyclopedias, dodging the Japanese, and trying to find enough fuel to keep the plane going."
"The whole thing took months culminating in taking off from a river in the Congo and having to skim along through a canyon to build up speed since they were too heavy in order to even have a chance of crossing the Atlantic. The whole thing is tailor made for TV or a Film. There's a fantastic book written about the whole story called 'The Long Way Home' and was written with the Captain of the flight."
bigred49342
Enemy Within...
"The Niihau Incident. During the attack on Pearl Harbor, a Japanese Zero was damaged by anti-aircraft fire and crash landed on the remote Hawaiian island of Niihau. The Hawaiians, initially unaware of the attack on Pearl Harbor, treated the pilot with generosity and respect."
"After news of the attack came out, the pilot was placed under guard. With the help of some sympathetic locals, the pilot broke out and took two hostages: Ben Kanahele and his wife Ella. Later that night, Ben and Ella decided to fight their way out. Ben was shot three times, but still had enough strength to lift the pilot over his head and throw him into a brick wall."
"Ella, thinking her husband had been mortally wounded, killed the pilot by bashing his head in with a rock. Both Ben and Ella survived the incident and Ben was awarded two medals for his actions. Ella, who actually killed the enemy combatant, received no formal recognition. Oops: This was made into a movie: Enemy Within 2019."
DangleAteMyBaby
How have we never heard these stories?
Aloha
"It's been batted around a few times in Hollywood but the history of how the ancient Hawaiian Islands were united under one man to form the Hawaiian kingdom is epic."
shaka_sulu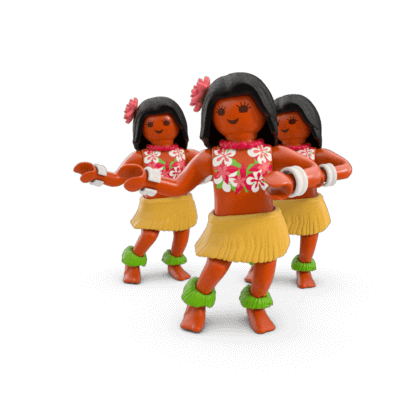 Happy Dance GIF by PLAYMOBIL
Giphy
1943
"Syndrome K. In 1943, a hospital in Rome located next to a Jewish ghetto, let Jews fleeing Nazi raids hide there. The professors in charge admitted Jews under the fake diagnosis of 'Syndrome K,' described as a highly contagious and dangerous disease. This successfully kept the Nazis out of the quarantine wards and the Jews safe for the duration of the war."
Grey_Gryphon
Invasion
"The Spanish Invasion of The Aztec Empire by Cortés. There are so many unbelievable events that led up to the fall of Tenonchtitlan and Monteczuma II reign."
neildegraciadyson
"A really good one is Hernán, it has a great production value and portrays it quite accurately from many perspectives, from the Spanish, Aztec, Malinche and from the Tlaxcaltec - I highly recommend it. https://m.imdb.com/title/tt9645942"
throwiesthro
Hey Girl
"Unless it's been done already, the life story of Ching Shih. She was a Chinese prostitute that was also deadliest pirate of all time. At the height of her power, she commanded over 800 large ships, 1000 smaller vessels, and over 70,000 pirate crew, comprised of both men and women."
randomguy987654321
"She was referenced in Pirates of the Caribbean: At Worlds End. She's in the cast list as Mistress Ching... it would be so cool to see this."
mistymountaintimes
shenanigans...
"The time John Adams and Benjamin Franklin were in France trying to gather support for the revolution and all the shenanigans they got up to."
marble8888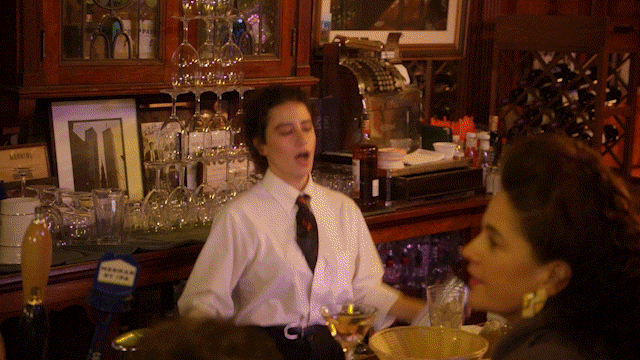 Season 5 Drinking GIF by Broad City
Giphy
Go Vin
"A biopic on Hannibal would be really good. The visuals of crossing the Alps with elephants would be stunning."
Mattiebfc
"Vin Diesel has been trying to make a movie about this for years. It's his passion project. Whether or not he could do justice to the story is another matter."
ihaveashrinkray
"The Battle of Cannae and its aftermath would be insane to see on screen."
gentlybeepingheart
Hey Smalls
"I tell my students every year when we do my Robert Smalls lesson that there needs to be a Robert Smalls movie. Born into slavery, sent to Charleston at the age of 12 to work, gets a job on a boat, when the Civil War starts he steals the boat and snuggles his family and the family of the other slaves past Fort Sumter and out to the north blockade, becomes a folk hero and meets with Lincoln and Edward Stanton to convince them to allow blacks to join the army."
"He personally recruits thousands of blacks to fight, becomes the first captain of a ship in the navy, wins numerous engagements during his service, wins a seat in the SC house and then the US house, fights against racist groups like the Red Shirts, overcomes false accusations and earns his seat back.... Dude is amazing"
USCplaya
12 Days
"Unless it's covered in the various movies about Lincoln, John Wilkes Booth's 12 days on the run are really damn interesting in my opinion."
bermuda__
"Apple is making a limited series. No kidding."
Laura9624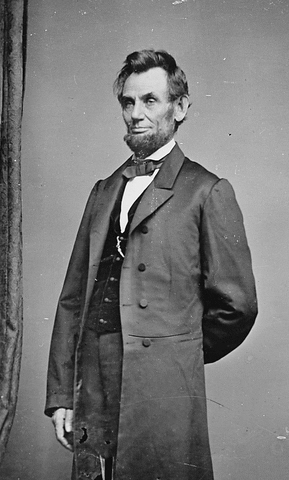 abraham lincoln vintage GIF by US National Archives
Giphy
The Massive Battle
"Battle of Jutland could use a modern movie depiction. Massive battle, day and night, high drama, tension, massive explosions. What more could you ask for?"
notquiteright2
"I've tried to imagine the truly awesome sight it would be of seeing a cinematic rendering of the Grand Fleet crossing the T of the High Seas Fleet, there is a painting of it and references it as the single largest concentration of naval gunfire in history. Hundreds of battleship-grade guns slugging it out on the heaving North Sea."
ArguingPizza
Wild Times
"Besides the Napoleonic era, I feel 19th century France has a lot of potential for historical movies, due to how much stuff happens during that time period. If I had to pick one event in particular, it'd be between the birth of the 2nd republic to the 2nd empire."
Luxray209
"Even better: the Haitian Revolution. I'm particular Touusaint And it's tied directly to the various revolutionary and counter-revolutionary politics in France. Some of it wild."
seeasea
The Great Student
"Xenophon. He was a student of Socrates that was commander of a Greek mercenary company under Cyrus that nearly captured Babylon then had to retreat to Greece. Philosopher, historian, and military commander. Peloponnese War would be awesome too with Alcibiades and Pericles."
BrodyTuck
"While we wait for a historically accurate movie we can watch 'The Warriors', which is based on the retreat to Greece."
oily_fish
Best of History
"The battle of Castle Itter. One of the final battles of WWII which involves a US tank division teaming up with Austrian resistance fighters, a German Army Major and a high ranking member of the SS to protect an free high ranking French prisoners from loyal Nazis in a medieval Austrian Castle. Seriously it sounds like a random alt history DLC from a Call of Duty game but it actually happened. I know we have like 8 million WW2 movies but how this hasn't been made yet still boggles my mind."
Ven18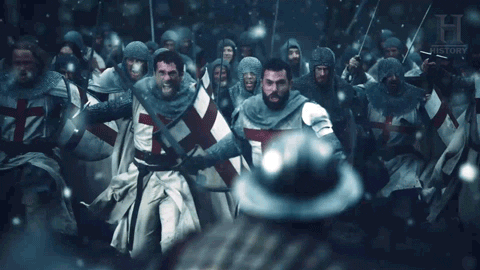 war battle GIF by HISTORY UK
Giphy
Are you listening Hollywood? There is money here.