"Reddit user lionprincesslioness asked: 'What is the dumbest thing somebody has made fun of you for?'"
Kids can be cruel.
We tend to be taught way too late just how much gravity words carry.
And kids who taunt others turn into adults who taunt others or become vicious adult bullies.
Making fun of someone is never okay.
But some insults make little to no sense.
Some people will come up with ammunition to throw at others that is so off the wall that you have to laugh before you cry.
Redditor lionprincesslioness wanted to hear about the idiotic reasons people have been taunted by others, so they asked:
"What is the dumbest thing somebody has made fun of you for?"
I was made fun of for everything.
I lost track of it all.
I've moved on.
That's why my therapist has a beach house.
Horrible Kids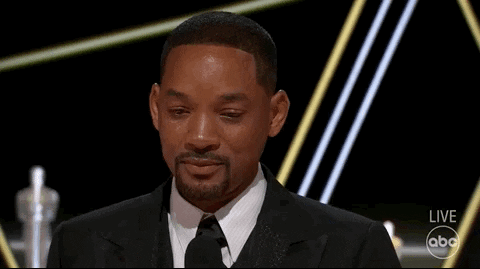 Will Smith Smh GIF by The Academy Awards
Giphy
"My mom being dead... I was 13."
eminva02
"That sucks on both counts. I hope you're doing great now and they're not."
thefragileapparatus

A Real Man
"My husband got made fun of because he takes care of his kids. Bunch of older guys making fun because my husband changed diapers."
babylightgirl
"I just became a father and I can't imagine not changing my baby's diapers, rocking her to sleep, and being around her every day. A man who makes fun of another man for taking diligent care of his kids is just insecure about his own manhood and has horribly suppressed childhood memories of not being loved and hugged enough."
ATastyPickle
"I changed diapers on my girls, I also talk to them about puberty and breasts and menstruation, I'm their f**king dad and that's what I choose to do."
omac4552
Offended
"I'm in college, I wrote a paper about how my parents met and got married. (Met in a bar, eloped 6 months later). A super religious lady in my class got offended and complained to the teacher that I was promoting non-Christian values and sinning. I defended myself by saying I was promoting love, that's all, and it comes in different shapes and sizes, time frames, etc. The teacher stood up for me and told her college might not be her thing if she gets so easily offended. My parents will celebrate their 42nd wedding anniversary in less than 2 weeks."
​realRavenbell
Give it a Comeback
"Some bald guy tried to make a joke about me having a big forehead. I told him, 'At least my forehead stops somewhere.'"
RandomUsername420
"That's a great comeback. This annoying bald guy I know always makes fun of my weight (and other women's weight). He's a boomer, but it's some ancient form of begging."
"One time I got fed up cause he said 'Hey, are you pregnant again?' when I was obviously just having a fatter moment and I said, 'No, are you still bald or did you find a cure?' He got so sulky and quiet after that. It's not my proudest moment cause I wouldn't normally dream of mocking someone's appearance but I just felt great cause he sucks and he needs to be taken down a few notches."
Latke_Kid
Toughen Up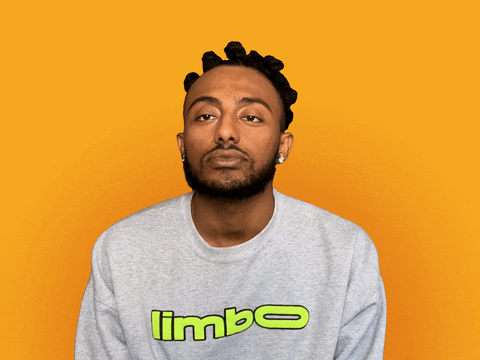 Oh No Facepalm GIF by Aminé
Giphy
"Was once told by my drunk brother that I wasn't tough enough because I had never been to jail. I told him I was never dumb enough to go to jail. He was arrogant when he drank, RIP."
Cold-Committee-7719
Some siblings really don't know when to quit!
It's hard when you can't escape the demons.
Faded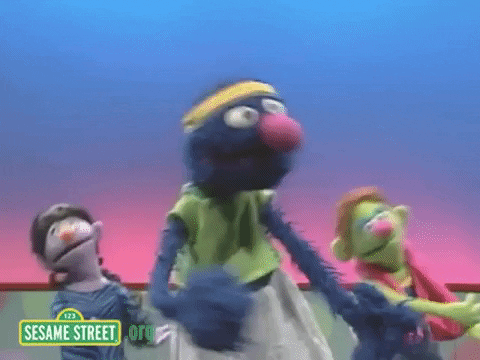 Workout Working Out GIF by Sesame Street
Giphy
"My gym clothes in middle school. We all literally had the same exact shorts and shirt, women included. It was just green basketball shorts and a gray shirt, and one of my fellow students called me out one day because the writing on the shirt was faded (the school name was plastered on there)."
jmizzle2022
But it's true...
"In high school, I did a presentation about the bubonic plague. In the end, I mentioned it has not been totally eradicated, and there are still occasional cases in the US."
"This was followed by laughter from everyone including my teacher. But like, it really still exists and has not been eradicated."
Nielas_Aran_76
"Same thing happened to me when a kid gave a presentation on different types of energy sources. I asked if they looked up anything about nuclear power plants because I was genuinely curious about those. I never really hear much about them. The kid gave me a weird look and said those don't exist anymore and the teacher and the kid both smirked like I was stupid but nuclear power plant's definitely still exist and are in operation all over the world."
Alliserious
School Days
"I got laughed at the first day I wore glasses to school (4th grade). Being a pretty sensitive boy, after that I would take them off after I left the house for school, and never wore them at school again. I managed to convince my parents to let me get contact lenses when I was in 7th grade."
"I got braces in 6th grade, and once, when caught goofing around, my teacher threatened to paddle me 'so hard the metal would fly out of my mouth.' I told my parents about that, and I think my mom called the principal. But this was in 1971 or '72, so nothing became of it."
trobinson999
Lunch Hour
"I was just thinking about this the other day when I was making my kid lunch: back when I was little my mom would cut my sandwiches in half and some kids made fun of me for it. They said I was poor and the reason my mom cut my sandwich in half was so I could take half home for dinner. S**t doesn't even make sense but kids are effing stupid and will make fun of each other for anything."
PunchBeard
WTF?!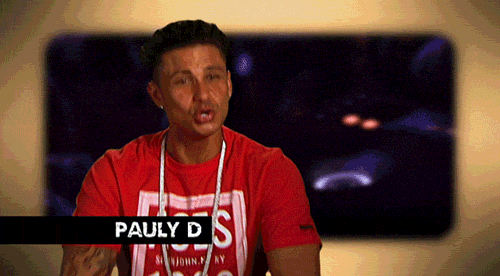 twinning pauly d GIF
Giphy
"When I was in high school, apparently being a twin was 'gay'. To the point, that a dude fought me over it."
cosmoboy
Why would a person make fun of a twin?
Some people have no life whatsoever.
A deleted Reddit user asked: 'What was "the incident" at your high school?'
Nothing has more impact on our lives than the moments of adolescence.
Everything seems to be high stakes–especially in high school–where short-term goals like being popular and voted best-looking are the coveted status.
And when teens fall short of expectations, struggle with academics, and feel like breakups are the end of the world, they don't have the wisdom yet to know things eventually get better.
It's no wonder many successful TV series like 90210 feature teens. There's plenty of drama to entertain audiences who've either been there or are going through it themselves and find many of the plotlines are relatable.
But sometimes, there are plenty of unimaginable and horrific incidents that take place and are forever ingrained as part of the high school experience.

Curious to hear from strangers online about their teenage years, an anonymous Redditor asked:
"What was 'the incident' at your high school?"
Major school incidences ranged from the bizarre to tragedy.
Prank Gone Wrong
"Senior prank, someone dumped a few hundred pounds of flour and yeast into the school indoor pool, in hopes of turning it into a giant glob of dough (I guess). It didn't work, just caused about 100K damage to plumbing, pumps, filters, etc. Prankster never caught."
– Sea_Ganache620

Cruel Morning
"In high school Two kids both named Logan. Both last names were very similar. One was popular and the other was not. Unpopular Logan was drunk and ran across a road in the middle of the night and was killed by a semi-truck."
"The next day the principal announced that popular Logan had died. Popular Logan was late for school."
"Everyone was very sad. Then popular Logan showed up and all school rejoiced that unpopular Logan was the one who died. Was f'ked up."
– AggressiveSmoke4054

Sudden Death

"A sophomore (my classmate) dropped unconscious in gym class and was rushed to the hospital. 3 days later they took him off life support and he died from a brain aneurysm."
"Edit to add: his funeral was held in the high school gym and damn near everyone went. Never in my life did I think I'd attend a funeral AT school."
– DisappointmentToMost

In The Nick Of Time
"A friend of mine in high school had a brain aneurysm, also as a sophomore. He'd been complaining for a few days about sudden, brief, very intense headaches. He was on the JV football team and went to play a game. Took a hard tackle and the aneurysm ruptured."
"That actually turned out to be the luckiest possible time for it to happen, because the school always had an ambulance on call at the side of the field during football games, so he was in the hands of EMTs within a minute of people realizing something was wrong. He was rushed to the hospital, they removed part of his skull to reduce the pressure on his brain and he spent a week or two in an induced coma. But in an absolute damn miracle, he made about as complete of a recovery as one can from that kind of injury; the only long-term effect was some very minor loss of muscle control in the left side of his face, so his smile was a little crooked."
"That was back in 2000."
"He just died three weeks ago from an accidental drug overdose."
– Lachwen
Lockdown
"A kid came to school with a machete and tree saw and slashed 7 students the day before Thanksgiving break."
"And a girl fell through the gym's acoustic ceiling tiles and had to wear a halo."
– usfgirl1020

Incidences were not limited to just the students.
Murder
"A science teacher was beaten, chased and fatally set on fire by her husband who then shot himself."
– Fracture_98

Domestic Violence
"A teacher at the school I attended was being chased by her abusive husband. She drove to a police station with him following and tried to go inside but the doors were locked (it was some holiday). He shot her dead there and drove off. After that they made a rule to always have someone on staff and the doors unlocked."
– TheW83

There's no avoiding the brutal shaming that accompanies the high school experience.
Special Gym Class
"We had so many pregnant teen girls that they had their own gym class."
"A friend of mine who had a fake leg— he had a solid metal rod from mid thigh to mid calf from childhood leukemia so he couldn't bend at the knee, was in the same class. Just this one poor guy and 30 pregnant 16 year olds."
"I was a teenager in the late 90s and grew up in the southeastern United States. It was a suburban area where a ton of people (still) identify as Evangelical Christians, it's also called the Bible Belt. The required sex education classes didn't teach anything but 'Just Say No' so there were girls who thought jumping up and down would prevent pregnancy. Not kidding. These were really sheltered girls who would attend Purity Dances, so it was quite a scandal that so many were pregnant at the same time. Most of the baby daddies were just dumb teenage boys who didn't know the facts of life."
"Remember that there was no internet at this point so it's not like teens could get information on their own especially if they were from a super religious background. A girl on my street was 'sent away' to live with an aunt when she got pregnant."
"Also, the pregnant girl gym class was technically for the physically disabled kids, hence why my friend was the lone guy in the class."
"His leg, from what he explained to me, had cancer in the bones of his knee. They didn't want to amputate his whole leg so they removed the knee and grafted a rod in place— this would have been back in the late 80s so I'm sure they do stuff differently now."
– Malicious_Tacos

Students Can Be So Mean
"a girl had an epilepsy attack and she lost control of her bowels. Not a pretty sight."
"Mean girls type made fun of her, and she transferred to another high school."
– StuntCockofGilead
Teenagers deserve more credit than they're given.
These days, they are forced to grow up fast and learn important life lessons earlier than their parents like for them to experience due to various circumstances unfolding on campus.
If they can survive high school, they can survive almost anything in life past graduation.

Everyone looks back on their high school experience differently.
Some wish they could relive it all over again, while others are more than happy to put it all behind them and seldom, if ever, look back on it.
Of course, no matter if they look back on high school with pleasure or disdain, everyone has a few memories of their classmates.
Particularly the one who always seemed to be getting into trouble.
Constantly landing themselves in detention and, in more severe cases, landing themself in trouble with the authorities.
Some of these students thankfully grew out of their bullying days and have grown and learned to treat others with respect and kindness. Others were not so lucky, and still found themselves getting into trouble long after their school days were over.
Redditor Damned-scoundrel was curious to hear about the absolute worst students people knew in high school, leading them to
ask
:
"Who was the worst student in your high school, & what did they do that was so bad?
The Beginning Of The End...
"There was a kid who walked up to the pencil sharpener and set the substitute teacher's hair on fire from behind her with a cigarette lighter and then claimed sparks had flown out of the light switch."
"Yeah."
"He's in prison for other stuff now."- isfrying
Lucky The Room Was Empty...
"I knew a lot of sh*tty people back in school, but I think the guys who dropped a whole desk out of a third-story window onto some kid qualify as the worst, purely because I think that qualifies as an attempted murder."- WixedEcho
Doesn't Exactly Scream True Love...
"The boy that put a pipe bomb into another kid's locker because he talked to the girl the original boy liked."
"He went to a juvenile program and then disappeared."- dreamermom2
The Demon Student Of High School...
"A girl at my school took the ashes of her recently deceased grandfather."
"Baked it into cookies and handed the cookies out amongst her classmates."
"Nine students had eaten them before she revealed the urn and told them what she did."- FiddlerofSticks
What A Waste, So Close To The End...

"He put LSD in a teacher's drink and they tripped."
"12th grade, he got arrested as he should have."- Amy_OZ
How Did He Even Get The Job?

"Not me, but my daughter and her female friends in 9th grade."
"There was a boy who was disturbed who was making threats to the girls in his classes."
"The girls told me he had photos of dead animals he'd killed."
"Anyway, for whatever reason, my daughter felt like telling me about it for the first time well into the school year, like in November or so."
"I had no idea this was going on until then."
"I called the teacher first, who was a man, and he was afraid of this kid."
"Teacher said to call the principal and gave me his number."
"Principal said, and I quote: 'Lady I have 1200 students to deal with on a daily basis'."
"'I can't be worried about whether your daughter is safe at school'."
"Which was the wrong thing to say, bc it obviously pissed me off."
"He said that he put this kid and my daughter alone in a room and told them to essentially kiss and make up."
"Called the superintendent next, who was incredibly bowled over by the incompetence of the principal."
"He told me to call the police."
"Which was too late because I had already taken my daughter and 3 of her friends to the police to make reports and file for a restraining order."
"The next day the principal called to apologize, from the phone in the superintendent's office."
"The kid was removed from the classes with all of these girls, which was next to impossible."
"And less than a week was removed from the school."
"I think my daughter said that he's in prison now."- floridianreader
Some People Can Turn Their Lives Around
"Not the worst student but craziest thing to happen was freshman year this kid got caught using a keylogger to steal teacher's gradebook logins to sell grade changes."
"He was also stealing credit card info."
"Ran into him a few years ago and he actually graduated Harvard and is in real estate now."- AbortionCrow
Bad Decisions Have Consequences

Bullied other kids mercilessly."
"Stole cigarettes & alcohol from shops, to sell to other kids for cash he'd use to buy weed."
"A few years after high school him and 2 of his closest mates were hooning in their sh*tbox on the highway, playing Chicken."
"It was night time and they had their lights turned off, and they were driving on the wrong side of the road with the intent to make other people flinch & dodge before they had to."
"Other driver didn't even know they were there & just drove a straight path."
"So because of that the other driver obviously didn't dodge or deviate, forcing them to flinch and they dodged off the side of a road, right into a huge Gum Tree."
"All 3 killed instantly 140+kmph impact on a hardwood tree."
"Small rural area so the whole town grieved over the 'tragic loss of 3 young lives' but single kid who grew up around them knew better than to call it a tragedy."
"Glad the other driver didn't see them & suffer their fate."
"Gladder that they're gone."- Pharya
Some People Simply Never Learn From Their Mistakes
"One of the rich families kid was just 100% incapable of driving safely at all."
"We're talking at the age of 16 has already totaled 3 cars."
"His parents kept giving him new ones, not cheap ones either, Acura RSX, VW Golf, Subaru WRX."
"The VW and Acura he did nothing but crash them into trees while he had his DRIVING PERMIT - not even a license."
"The First WRX he had a passenger in it and decided to hit another tree."
"Passenger broke his neck but was fine."
"3 months later, parents got him his second WRX."
"Was doing 70+ in a 45 back road with a 2 girls in the car."
"Swerved to avoid a truck pulling into a road, clipped the back corner, spun the car sideways and got T-boned by a box truck/Uhaul."
"Everyone died."
"It was sad but I'm more outraged at his sh*tty parents."- Saturn_5_speed
One never knows the kind of person your classmates are going to grow up to be.
Though sometimes, you can't help but appreciate that you were right about your instincts to avoid certain people.
Rules. Rules. Rules.
I get that we have to have rules and order.
Without all rules, we have anarchy and chaos.
But it feels like some schools just go overboard.
I mean, a principal is the head administrator, not a warden.
Especially when there are so many do's and donts that make absolutely so sense.
Redditor DekuSkrub18 wanted to hear about all of the rules that left people dumbfounded when we were students, so they asked:
"What were the dumbest rules put in place at your school?"
I can't recall a ton of silly rules at my school.
That was back in the 1800s though. Things have changed.
Stand Up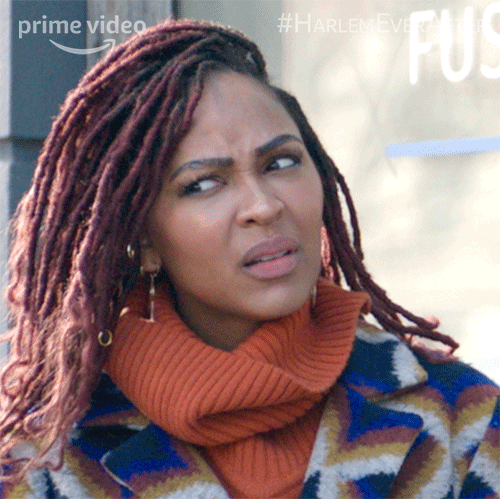 No Way Wtf GIF by Harlem
Giphy
"Students weren't allowed to sit on the floor in the hallways because it promoted sex."
Arius_de_Galdri
Oh!
"Something would happen: like a dropped tray or a book loudly hitting a table, and the whole cafeteria would yell Oh! The administrators hated it and would try and get us to stop. One week it happened a couple of times in a day."
"The assistant principal stood on a chair and loudly declared that if it happened again, they were going to turn off the vending machines. Of course, everyone yelled Oh! immediately. He angrily walked over and ripped the cords for the vending machines out of the wall… only to be met with a chorus of more Ohs!. It was hilarious but also incredibly stupid."
andronicus_14
Rewards
"At my primary school at the end of the year, there was a beach day for all students who had no detentions. Fine, I guess a reward for good behavior."
"But when you also have a policy of putting anyone who fights in detention regardless of who started the fight it becomes a bit unfair. You get picked on by a bully and you both get detention."
Mythical_Atlacatl
Funneled
"One-way system. You had to go around the entire school to go to your class that was directly next to your previous class. Also, the one-way system funneled all the students into one corridor, when if they could just go the fastest route they could avoid getting in each other's way. They used to say that the school was built in the 70s for much fewer students so the hallways were too small to let students walk where they want."
"So their solution was to funnel all the students down a single hallway. It didn't make sense to me."
REDDIT
Affiliations
"Our school tried banning 'gang affiliated' clothing. I can tell you right now the closest thing we got to 'gangs' in my school was one kid who listened to too much 50 Cent and Eminem, and another who actually grew up in Detroit but was about as clean-cut as they come."
"But oh no, my camo-patterned fall jacket? That I got at OLD NAVY? I must be in a gang. That lasted all of a month until about 1/3 of the school had been sent home for 'dress code' violations multiple times. It was utterly arbitrary and nobody cared except for a handful of the administration."
subtxtcan
Cheers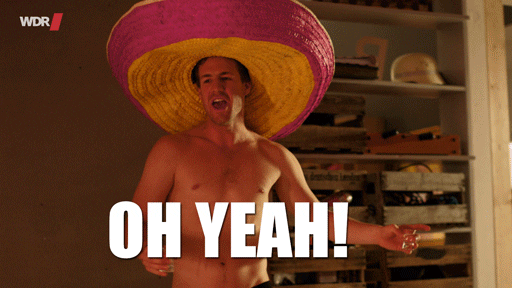 Cinco De Mayo Drinking GIF by WDR
Giphy
"The song 'Tequila' was banned because parents said it promoted underage drinking."
LordBaranof
But it's such a great song!
Hairy Situations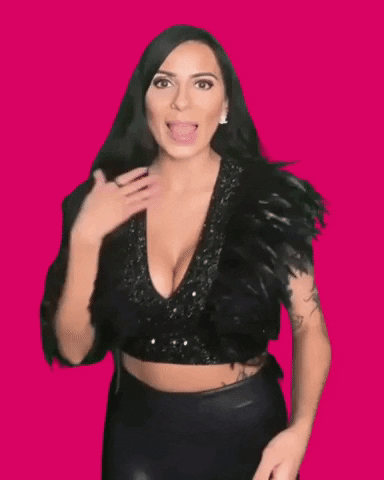 Long Hair GIF by Hollie Kitchens
Giphy
"In our school, girls weren't allowed to wear their hair down. If any girl forgot to tie her hair, she was reprimanded. This really irritated the teachers."
Goddess_Gwendolyn
That's Exiled!
"It was always dumb when they would outlaw whatever the new cool harmless fad was. I remember when they outlawed snap bracelets, wacky cards and garbage pail kids, magic cards, etc. I think tomagatchies too."
wpascarelli
"We had both Pokémon cards and marbles outlawed because of people doing unfair trades. It was a bit of a thrill playing a secret game of marbles at the far end of the oval on lunch break once they were banned."
Special_Objective245
"It would disrupt the class. I was in school when Tamagotchis, yo-yos, Pokemon cards, and Yugioh cards were all a thing. I remember how it could be distracting or how kids would get into fights over them."
ibn1989
Skip Away
"If you are X minutes late, you must do the detention during your lunch break for the same amount of time."
"For example, if you came 5 mins late, you have to spend 5 mins doing detention during your lunch break."
"There was no detention if we don't show up to class. Basically, if you're late to class it's better to skip the class."
Goatmanthealien
Terrible
"No jeans."
skarlettohara
"My secondary school (U.K.) had a no jeans policy, our uniform was back trousers white shirt. I wore black jeans to school for the last 4 years. Would get pulled up about it from time to time. I'd just say 'Ah yep, won't happen again' then continue wearing black jeans. Our school was utterly terrible."
minigmgoit
Water Sounds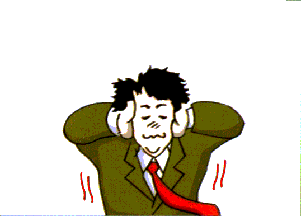 noise GIF
Giphy
"We couldn't have metal water bottles because they might make loud noises if they fell."
Automatic_You4321
Color Lines
"That you couldn't dye your hair at all, even if you chose a natural color. They were so rigid that we kept our hair the color we started school off with that when one particular girl came back after the Summer holidays with brunette hair and revealed that the brunette hair was in fact her natural color, they made her bleach her hair back to blonde!"
Creative_Recover
Who thought any of these idea were valid?
Focus on more education please.
No two people had the same high school experience.
Some of us just can't wait to put the years of popularity cliques, varsity jocks, and drama club nepotism behind them, and find themselves flourishing in their college and professional careers.
For others, high school was the greatest time of their lives, and they remain BFFs with their high school friends and would give anything to spend their afternoons chilling at their local hangout, getting drunk under the bleachers, and reliving their senior prom.
With some exceptions, these are the people who have trouble adjusting to life in college, even professionally.
Some might even say, these are the ones who "peaked" in high school.
Redditor realHDNA was curious to hear what people thought were the telltale signs of people who belonged to this less-than-distinguished club, leading them to ask:
"What screams "this person peaked in high school" to you?"
Let's Be, Like, Entreprenurial!
"Hey girl hey!"
"'Do you wanna be your own boss babe while working from home?!'"
"And its just a pyramid scheme."- Tyler_origami94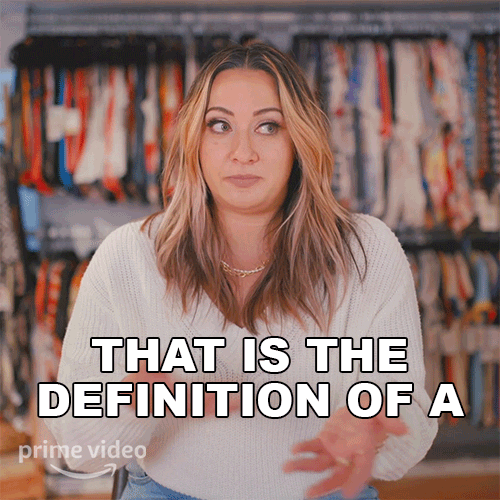 Scam Pyramid Scheme GIF by Amazon Prime Video
Giphy
Dude, Get Over It!
"I had a conversation in a bar with a drinking buddy years ago."
"The guy kept going on about 'the one that got away'."
"How perfect she was and their chemistry together, how natural it was, how he hasn't felt that way about any girl since, yadda yadda."
"He was feeling pretty sorry for himself and uninterested in meeting anyone else because they could never compare."
"When I asked how long ago it was that she moved away, he said "8th grade."
"LMFAO."- d*ckbaggery
Reliving The Glory Days

"I graduated in 05."
"I was sitting at a tire shop waiting for my truck to get done and an employee slightly older than me walks up to me and asks me, with no previous interaction, if I played football in high school."
"Wondering where this was going, I responded that I did, but I wasn't great at it."
"He asked what school I went to, and I told him."
"Then he starts talking about himself."
"How he was 'all conference' and walking me through all of his high school accolades."
"I never asked for this conversation."
"I just sat there wondering why this nearly 40 year old, wildly out of shape, tire shop supervisor was telling me all of this."
"Then just as soon as it started he bid me good day and walked off."
"It was bizarre."
"The best comparison I could make was that he was like the manager 'Dan' from the movie waiting."
"That was his vibe."
"That's how I knew he peaked in high school."- aznuke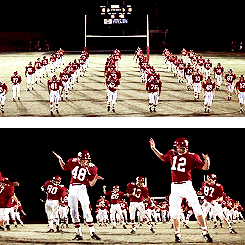 denzel washington football GIF
Giphy
Still Thinking Mean And Cool Are The Same Thing
"Still acting like a typical 'Mean Girl' when they're damn near (or past) 30."- cpsg1995
"Anyone who bullies other adults as if they were still in High School."- pkeit32
Not Something To Brag About...
"Bragging about high-school hookups in their thirties."- SuvenPan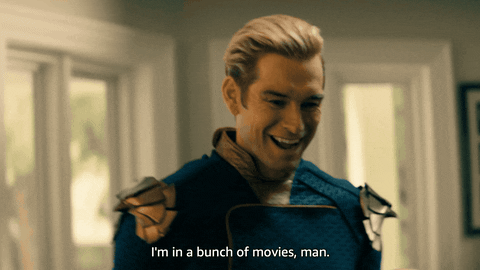 Bragging Season 2 GIF by The Boys
Giphy
Ready, Okay!
"My ex stepmother constantly bragged about being a cheerleader in high school and winning a beauty walk (in a town of like 500 people)."
"She was still bragging about these the last time I saw her."
"She was in her mid 40s."- jewelsforfools
In Case Anyone Needed Reminding...
"One guy I knew literally got our school emblem and mascot in a huge 'CLASS OF 2010' tattooed on his shoulder."- Empowered_Jackfruit
Same Old, Same Old...
"Regularly reposting the same picture of the one notable moment that they had in high school."- MissingDarts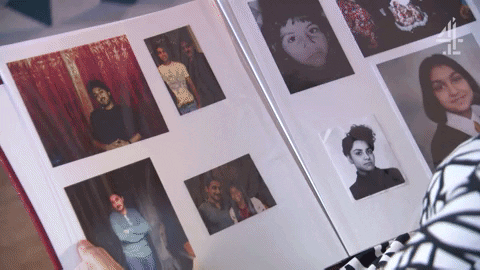 Sad Book GIF by Hollyoaks
Giphy
Taking Others Down To Pick Yourself Up...

"Ridiculing the hobbies of others to make yourself look good."- littlebubulle
But Are They?

"'These are the best years of your life' on repeat."- Spirited_Tadpole_508
When Life Is Still A Popularity Contest
"Almost 10 years after high school a guy asked me if one of my friends 'was popular in high school'."- satirevaitneics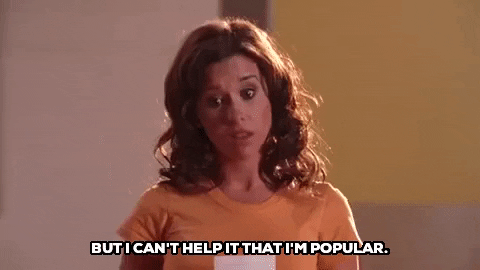 But I Cant Help It That Im Popular Mean Girls GIF by filmeditor
Giphy
"The people that ask you to join those MLM schemes selling body wraps or the like."
"Anyone that has a 'salt life' decal on their car when they live nowhere near the ocean or even a salt mine."- Static_Discord
There's nothing wrong with holding on to special memories of days gone by.
But growing up is part of life, and people who choose to keep living in the past are missing out on so many wonderful new discoveries life has to offer.