Why can't we all just get along? Why do people have to act a fool or try to belittle others with violence?
That is why is can be so delicious to watch a bully or just an ignorant dude get a good comeuppance. Now I don't advocate for violence but, a quick thumping to knock the shoulder chip off or cause to fall from that pedestal they think they're on is sometimes necessary.
Want to "know" more? Never miss another big, odd, funny, or heartbreaking moment again. Sign up for the Knowable newsletter here.
Keep reading...
Show less
"Legend" is a descriptor often associated with those who are fearless, audacious, and awe-inspiring.

Curious to hear about the people who've left quite an impression on others during high school, Redditor Nearby-Level6472 asked:

"What made the 'high school legend' become a legend?"
Keep reading...
Show less
Those who peaked in high school are former students who've had the time of their lives while there – whether as the star of an athletic team, head of the cheerleading squad, or class valedictorian.
While those accomplishments are nothing to scoff at, many of these former students have not had a comparable sense of achievement after they've graduated.

Some of them haven't even left their hometown in pursuit of their dreams and there's nothing wrong with that.
But friends and family members might say those who never lived up to, or even beyond, their fullest potential are non-starters.

Curious to hear of more identifiers about the experience, Redditor Grogenhymer asked:

"What screams 'Peaked in High School?'"
Sadly for these students, the thought of life goals and achievements were never realized.
Gone Way Too Soon
"This is a sad twist to this topic. A few months ago I saw an obituary for a guy we all knew from a nearby town. We all played sports against him and we knew of him because he was a good athlete in high school. The sad part was his obituary mentioned his high school achievements as his best accomplishments in life. He wasn't a bully and a decent guy but it made me genuinely sad that the highlight of his life was high school."
Unknown Futures
"Highschool is probably going to be my peak, which sucks because I am hating it. I believe high school is the only place where I am able to somewhat stand out due to my academic accomplishments, otherwise, in the future I will probably be working a dead-end job alone."
– MagpiXD

Letterman Jackets are a high school rite of passage. Wearing your lettered jacket is a symbol of pride indicating a student has made it, or that they have rich parents.
For The Uninitiated
"Letterman jackets on college campuses."
"They are a particular style of jacket, usually with faux leather sleeves and a fabric body, typically bi-color using the school's colors. If a student completes certain achievements (for my school it was two years completed in the sport or vocation), they are able to purchase an appliqué letter - usually whatever letter the name of the school starts with - and sew it onto the breast of the jacket."
"If you want to see what it looks like, any movie depicting college kids in the 1950's will usually show them wearing something similar. That's where the tradition comes from, I think."
Worn Out Welcome
"40+ year old guys showing up to a high school homecoming football game in their letterman jackets that no longer fit. A number of them did not have kids at the school. It was also 90+ degrees out at night."
A Jacket's Second Life
"I had no idea what to do with my jacket after high school. On one hand, it was a really nice jacket. On the other, why would I want everyone to know I lettered in band in high school?"
"Mine lived in a closet for more than a decade before one of my younger cousins was at my high school. She lettered, but her parents couldn't afford to buy her one - they are outrageously expensive."
"So I gave her mine, they switched the letter (she lettered in a sport cause she's cooler than me) and it got worn for a few more years, which is cool."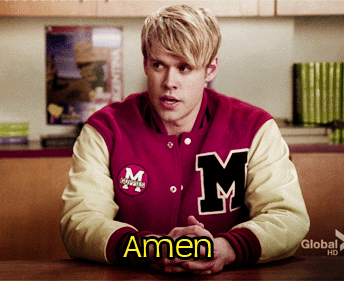 meh chord overstreet GIF
Giphy
Students look to the future after receiving that diploma and flip the tassel on their cap to the other side.
But some can't seem to move beyond their high school glories.
Reliving The Past
"People trying to relive their life experiences through their children. Like forcing a daughter to do pageants, or a son to play on the football team."
"My dad likes to tell the same high school stories non-stop, but never has anything to say about life after he graduated. He even has a wooden trunk full of high school relics that I'm not allowed to even look at, because he's afraid I'll destroy something."
Post-Graduate Visits
"Literally just going back to their high school on a regular basis."
The Drama
"Grown people who still try to create teen drama. Making an issue out of every non-issue that other people just ignore, because they've grown up and they know the world doesn't revolve around them. Especially if it happens at their place of work where they should remain professional, but they feel the need to be the 'diva' and / or the 'mean girl', or they're always the victim, refusing to take any accountability and relying on gossip and baseless rumors as 'evidence.'"
"Well, at least that's the kind of people I experienced in high school, and when I see people who still behave like that I think that they peaked when they were 16, and then got stuck there. I unfortunately have met some when I worked in retail."
Hard Pass
"Attending high school football games 10 years later and expecting the coach to invite you to the sidelines."
– -Blixx-

I was miserable in high school. The bullying, the acne, confusion about my sexuality, girls, boys, my ethnicity and where I fit in – it's all a dizzying kaleidoscopic drama.
I knew then I would never look back once I got that diploma – which is why I never bothered getting a letterman jacket. My parents couldn't afford one anyway.
But I have nothing against those who peaked in high school and are content in their adult lives relishing in the memories of their alma mater.
I wonder if they have any regrets, though.

Keep reading...
Show less
Sometimes friendships don't last forever. Especially when they exist within a big group of friends--that's when things can get messy, especially when you're young. Eventually, you grow up and realize that the drama just isn't worth it, and part ways.
This seems to be a universal experience. 606hound asked:
Why did your friend group break up?
​This phenomenon seems to happen the most after high school. It can be tragic, but sometimes it just doesn't make sense to be friends anymore.
It's a lot of work to stay in touch as adults.
"Time and distance means both parties have to work at it to keep it going. There are a lot of people I thought I'd remain friends with all my life who are now people I will always remain in contact with, and if they ever want to try and reconnect, my door is open, and I hope the same offer is open to me should I want to reach out.
I think there's also something to the idea that what made us friends back then isn't who we are today. The friends I am still friends with from my high school days or my university days or my first job days have grown up with me and like me for who I am now, not who I was when we first met, and vice versa. There are people I stay in touch with for the sake of shared history who I am confident we will never make new memories together. That's okay. I care about them to the extent that I like to know they're doing okay, and that's enough for both of us."
It's best to avoid people like this.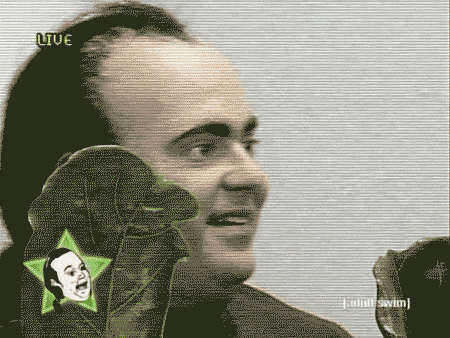 Tim And Eric Smile GIF
Giphy
"It was three of us and we were inseparable back in high school. Then, when the girl I was crushing on started hanging out with us more, one of my friends started acting different. At first, he was going out of his way to look good in front of her and like a really good/funny guy. It was annoying. Then it moved to him lying to me and talking sh*t about me to her and other people. And finally, he started to flirt her under the thinly veiled excuse of "wrestling."
A dozen talks and all of them ending in him threatening suicide later, I told him to f*ck off and broke it off."
​Gotta grow up at some point.
"Everyone was really fun as a group for the first couple years, but as we got older some grew up and others didn't. Which led to some people doing some sh*tty things to others in the group that brought on some fights and arguments which eventually split everyone up.
There are a few members of the group that I stay in contact with but we will likely never hang out as a group again."
They had to learn their lesson twice with these folks.
"Girl A told girl B that this boy was cheating on B. B called A a liar and physically fought her. All my friends took different sides. I remained neutral like Switzerland. I am now the one with no friends since those backing A were angry I was still talking to those backing B and viceversa.
Edit for answers:
The guy was cheating but made B think she was crazy for believing A. He was abusive and toxic. They are still together 15 years down the line and have 2 children.
I sort of took A's side as she was right but my best friend (C) took B's side. A had no problem with me talking to B and the ones on her side. My then best friend C got jealous I was also talking to A and got the girls on A's side to stop talking to A.
Whole group rekindled about a year later, apologies were exchanged. B never joined any plan as the guy didn't want her to see her friends.
When me and A started uni (we were the only two from the group that went to university) everyone stopped calling us as we were broke students and didn't have money for clubbing. We tried to organise free plans but no one was interested.
Conclusion:
Lost the same group twice. Better off without them. Girl A is still my best friend."
Unfortunately, there are common traits between people in a friendship that one might outgrow, like partying, drugs, or other reckless activities.
​Drugs can tear apart any relationship.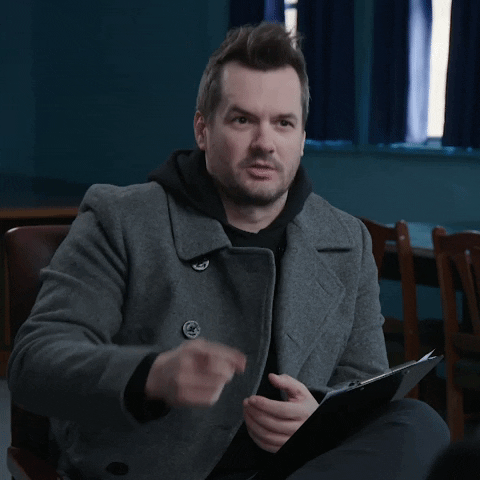 comedy central GIF by The Jim Jefferies Show
Giphy
"Cocaine.
Steve always had a coke problem and so did Shane. Then I got one and it was bad. All the girlfriends blamed Steve and Shane for what happened to me as they introduced me to it.
Then Steve got too coked out while I was at rehab and beat the sh*t out of Shane.
I still talk to Shane occasionally hoping he's ready to quit drinking but the rest of them are long gone.
Drugs suck."
Growing up means losing friends.
"I think most of my group still hangs out. But over the last five years, I've just stopped talking to them.
I used to be a huge partier, but had a major health event that has effectively ended it. I no longer drink or do hard drugs.
I just lost interest with them since it all revolved around getting messed up. I used to go out maybe a few times a year, but after the social distancing this past year, I lost touch even more. On top of that, my longest friend unexpectedly died due to drugs earlier this year. I'm glad I got out when I did because I was on track for the same fate.
On top of that, I stopped doing Facebook and that has contributed as well. I recently saw they all got together for some 100 days celebration of my friend dying but nobody invited me and I found out after the fact.
Sometimes you just grow up and leave it behind."
All went in different directions.
"I was part of a group of 6 that hung out the summer after high school graduation. This is what happened.
One liked drugs.
One became a cop.
One got sent to jail.
One moved to Oregon.
One is still getting his Masters.
I'm just working.
I still hang out with the guy getting his masters and the guy from Oregon will come back home sometimes."
​Sometimes we just outgrow people. It's a part of becoming an adult.
​Don't bang your band mates.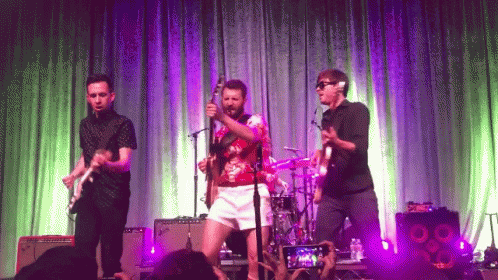 band jamming GIF
Giphy
"Not as much as a friend group, but a band. I was in a pop punk band in high school, and we were together for about 2 years just playing local shows and sucking at writing songs together.
My junior year, I (vocals) started dating the guitar player. Turns out, the bassist and the keyboard player also both had the hots for me. Bassist and Keyboard player dipped, other guitar guy and drummer awkwardly backed out, and me and girlfriend/guitar player did acoustic covers together for another year and a half before she cheated on me and we broke up.
Moral of the story, don't bang your bandmates."
Big yikes.
"Some friends had very clear mental health issues. One decided to lash out and cut contact for seemingly no reason, another just straight up ghosted everyone and we never found out why.
One of my good buddies from highschool has problems with alcohol and also wants to be a cop despite being racist and sexist. He made a sexual comment to my wife while blacked out and refused to take responsibility. Another friend freaked out months later screaming at us for daring to hold him to account and said a bunch of awful things, we haven't heard from her since.
Growing up f*cking sucks sometimes."
Something I wish I learned when I was younger was that if a friendship is toxic, it's more than ok to let them go. It's no use clinging to people who don't value you, or are just plain problematic. You're allowed to leave.
It's honestly better to just have a few close friends anyway. Friend groups are too dramatic.
Keep reading...
Show less
*The following article contains discussion of suicide/self-harm.
When a sudden tragedy strikes a school, an uncanny tone sweeps across the community.
The whispers of half-informed students fly down hallways and across cafeterias. Each is heard with a balance of eager interest and mournful respect.
Teachers act strangely. They hold secrets and quietly argue about how to deliver the tragic news. The chain of command is strained under the unique circumstances.
When a student dies, all decorum subsides.
Perhaps wondering what that environment feels like, Redditor ThatOneLazySushi asked:
"Teachers who had to tell their class a student passed away, what was it like?"
Keep reading...
Show less