If you're anything like me, you spent your childhood dreaming about getting your Hogwarts letter, thinking about what you wanted to learn, and ignoring your real class schedule in favor of making an O.W.L. schedule.
Chances are, you never thought about the negative side of the wizarding school. Magic, however, is dangerous, especially when it can be used by youngsters.
The fact that the teenagers in the Harry Potter books didn't abuse magic in any way is nothing short of a miracle.
We know how teenagers are. They're adventurous, emotional, creative, and a little crazy. With access to magic, all of that would be amplified. There's no way teenagers wouldn't find ways to abuse magic at Hogwarts.
Curious to know how exactly magic would be abused, Redditor Animeking1108 asked:
"How would teenagers realistically misuse magic at Hogwarts?"
Watch What You Drink
"Love Potions"
"Those things are literal roofies if you're so inclined to use them that way. If the books were in any way realistic Viktor Krum would have had his pumpkin juice roofied on an hourly basis."
– Callipygian_Linguist
"The flip side would also be super common: "out of love" potions. Especially if love potions were banned or punished severely. If you can't make your crush love you, the next best thing is making them forget about their crush."
– chrismamo1
"I'm shocked I scrolled as far as I did to find this response; it was my first thought. Teenagers think they've found the love of their life and will just die if their love is unrequited."
"Source: Was a teenager once upon a time..."
– amatchmadeinregex
"Eye Of Rabbit, Harp String Hum..."
"Turning water into rum."
– CorgisDie
"I'll keep my eyebrows, thanks."
– shifty_coder
The Obvious Answer
"Every year there's a different boy who ends up in the infirmary after using engorgio on his d*ck and fainting from the rush of blood."
– AdmiralAkbar1
"More like every week..."
– Schemen123
"The female equivalent is using that spell on their breasts…only for their sheer weight to break their spine."
– Shipping_Architect
Bibbity, Bobbity, Be Careful!
"After reading these, I think there would be a big market on putting a parental lock on certain spells on wands bought for kids."
– peachandpeony
"The wand system they have is basically giving every preteen a very complicated gun, and hope they don't learn how to pull most of its triggers."
– DKoala
Magical Bullying
"You saw that when James Potter suspended Snapes in the air for no reason. Bullying would be 100 times worse."
– sonicz3r0
"God it would be so much worse. In primary school the strong bully the weak overwhelmingly. But then things gets flipped on their head in Hogwarts. Physical strength is no longer an advantage, all that matters is magical ability. So many of these weak or small kids who have been bullied for their whole lives get a taste of actual power and want revenge. So they repeat the cycle, particularly against those they think would have bullied them without magic. And they are merciless channeling years of pent-up aggression against anyone who doesn't pose a real magical threat."
– Alc2005
Spells Going Awry
"avada kedavra rampages would be more common."

– Bobtheguardian22
"Imagine the number of accidental deaths because you Wingardium Levio-SAH your classmates."
– FM1091
What They Require
"The room of requirements would probably be a sex room."
"Or a place to grow magically enchanted weed plants"
– aniacret
"Who said it isn't?"
– Nexusoffate17
""It's also known as the come and go room""
– King_of_nerds77
Accio Anything I Want
"Using spells to steal things"
– WomenAreNotReal
"As far a I can remember, we don't know the limitations of Accio. Does the thing you summon have to be yours? Harry summoned the trophy in Goblet of Fire in the cemetery. What about distance? Harry summons his broom from the castle while being in the quidditch stadium."
– TCGHexenwahn
The International Statute of Secrecy
"Muggle Born students would get expelled because they posted videos of themselves performing magic on social media."
– Animeking1108
The All-Knowing
"wifi connection to their brain."
– NumbFuzz
That Would Be Useful
"I personally need a steady supply of something to make my hangover disappear"
– Crusader170
Since I'm an adult, I would never abuse magic that way. Hogwarts letter, where art thou?
Keep reading...
Show less
One of the best things about art — any art — is that it sparks our own imaginations and lets us take something that exists and change or add to it. Songs can be set to new music, paintings can have new backdrops, and sculptures can have new meanings.
One of the biggest forms of art that can be changed or added to is literature. Characters can be given new motivation, the conflicts can be rewritten, and the world can gain more backstory. This doesn't mean we don't love or appreciate the way a book was written; it just means we love it enough to explore a different path.
The Harry Potter series is a great example of this. Many fans of the series have created their own stories, theories, and art depicting their own versions of the characters, the plot, and the history.
These fans have also added some amazing and hilarious things to the Harry Potter world and lore that are just waiting to be discovered.
Ready to make the discovery, Redditor lordpond asked:

"You gain control of JK Rowling's twitter account for a day. What unnecessary piece of information do you add to Harry Potter lore?"
Now That's Dedication!
"Buckbeak is an animagus who is fully intelligent and capable of turning back into a human at any time, but doesnt because its his fetish."
– varkarrus
"I love this because he was so committed he let himself be executed in the original timeline."
– Pancakemuncher
Duplication
"'The goblins at Gringotts don't have children. They just randomly split one day during a mitosis-like process and then go about their days. Their suits are part of this process' ~ my amazing SO"
– leafnood
"I mean goblins are really weird so I'm not surprised"
– pls_kangarooe
Delusional
"Hermione was actually a collective delusion shared by Harry and Ron"
– Deleted User
"And Krum went with it because he's hugely unstable."
– Deleted User
"Or, Hermione and Ron are Harry's alters and Hogwarts is actually an asylum."
– fantasticmiss
Twin Theories
"Fred came back as a ghost"
– themilkiestofmen
"Fred and George Weasley switched places during the Battle of Hogwarts. When George died, Fred adopted George's life - complete with cutting off his ear - because he figured George wouldn't want him to spoil the joke."
– TheQueq
"Makes sense as to why George ended up marrying Angelina Johnson when it was Fred who dated her at Hogwarts."
– Wand_Cloak_Stone
Vampires And Werewolves And Hybrids, Oh My!
""Twilight is absolutely in the same universe.""
– z0mb0rg
"How does that explain Cedric Diggory?"
– KhunDavid
"Clearly after Cedric dies he becomes a vampire."
– jmja
No Materials Left
"The composition of the wand means nothing. A wizard could use a plastic drinking straw and it would work just fine, as long as they expect it to work."
– ConsciousScolopendra
"What happens when plastic straws are banned?"
– KhunDavid
Those Collections
"Snape was a stamp collector, this is the real reason James Potter bullied him."
– Quacks_dashing
"It was really him and not the Weasleys who wrote and mailed the letter inviting him to the Quiddich World Cup. All those stamps on the envelope were his way getting back at James."
– KhunDavid
"I dunno I pegged him more as a model train kind of guy."
–Deleted User
"Dumbledore Asked Calmly"
"Harry put his name in the Goblet of Fire"
– thechelle218
"And the portion of Voldemort's soul in him allowed him to do so because it was old enough."
– CzarEggbert
"How do you know? Did you ask him calmly?"
– directtodvd
Changed Identity
"Ron grew up to become Ed Sheeran"
– OobleCaboodle
"The Lego House music video is actually Harry Potter canon."
– HMCetc
When A World Comes Crashing Down
"The whole Harry Potter Universe is just a book"
– Y-E-S--P-A-P-A
Heartbreaking
"At he end of the last book, he wakes up under the stairs"
– Z3roskill
Wizards In The Attic
"The fidelius charm and the undetectable expansion charm can be used in conjunction to allow whole wizarding communities to be living in your home at this very moment."
– PerspicaciousMarple
Time To Move
"Harry potter's first word was expecto patronum"
"He destroyed the house"
– DoublePieGaming
Too Late For This One
"That Dumbledore is gay.... wait"
– LinkTheZombie
Everyone Wants Magic
"Muggles are pretending not to know about wizards the governments trying to spy on them to figure out how to replicate their powers:"
– Banthonyv
But Occulus Reparo!
"Harry didn't have seeing problems"
– popityscoop
This Needs To Be True!
"Sirius Black came back to life a month later after he died by just walking back through the door, and has watched over Harry and his family ever since+after coming back he was immortal."
– Deleted User
Those Phones Are So Confusing
"Muggle orphanages know about magic and when an orphan shows magical prowess they phone the ministry of magic for pickup and leave the baby outside."
"The ministry hasn't figured out how voicemail works and never come to pick up the children."
– casualblair
I'd Believe It
"Rita Skeeter wrote the Cursed Child"
– issiautng
Not A Real Ginger
"Ron is adopted and dyes his hair."
"edit: Thanks for the gold, kind stranger."
– Deleted User
"Molly sneaks into his room at night to maintain the spell that keeps him ginger"
– niko4ever
Family Is Forever
"Dudley Dursley has a muggle born daughter, she gets her Hogwarts letter and Dudley reconnects with Harry so he can learn about magic and be the opposite of his parents."
– veloca_rapper
Aww, that last one is so heartwarming. I hope that can come to fruition one day!
What would you add to this list? Let us know in the comments.
Keep reading...
Show less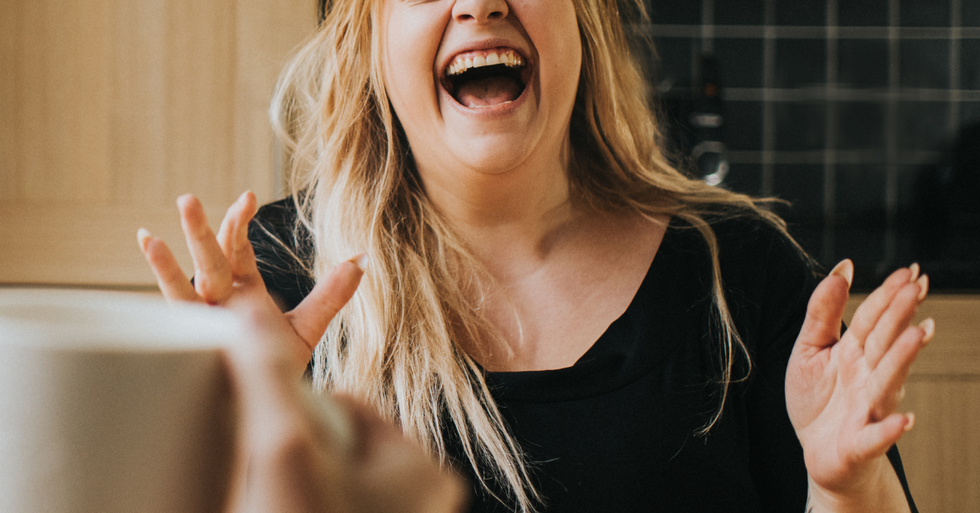 As much as we would all like to think that all people can get along, some people simply can't. The worst instances are for people who are related, pointed out the "Am I the A**hole?" (AITA) subReddit. Redditor calledmevoldemort did her best at family functions to avoid her sister, who was always trying to start arguments […]
More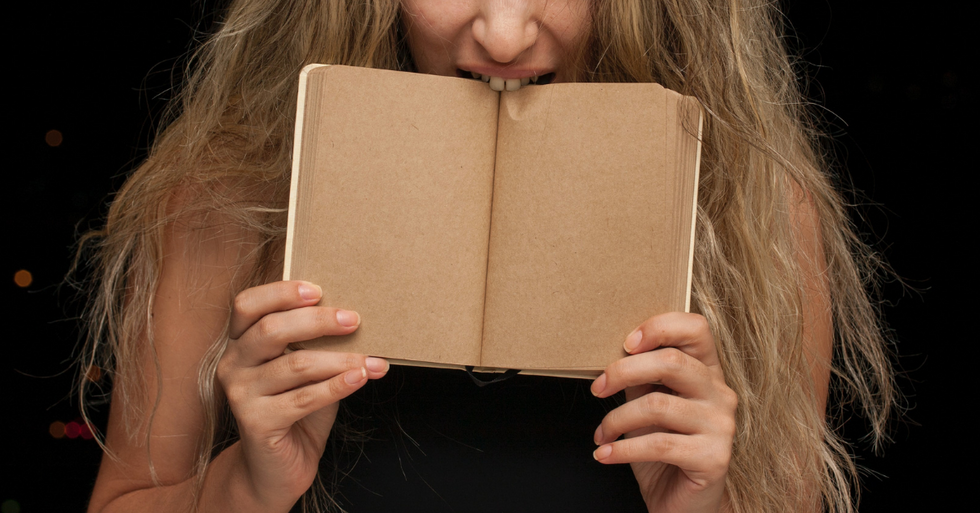 When a bride is planning her wedding, it's generally understood that she and the groom will have the final say in how their special day together would look. But sometimes people don't appreciate the happy couple's ideas, especially when it involves a themed wedding, pointed out the "Am I the A**hole?" (AITA) subReddit. Redditor harryPotterWedding scoffed […]
More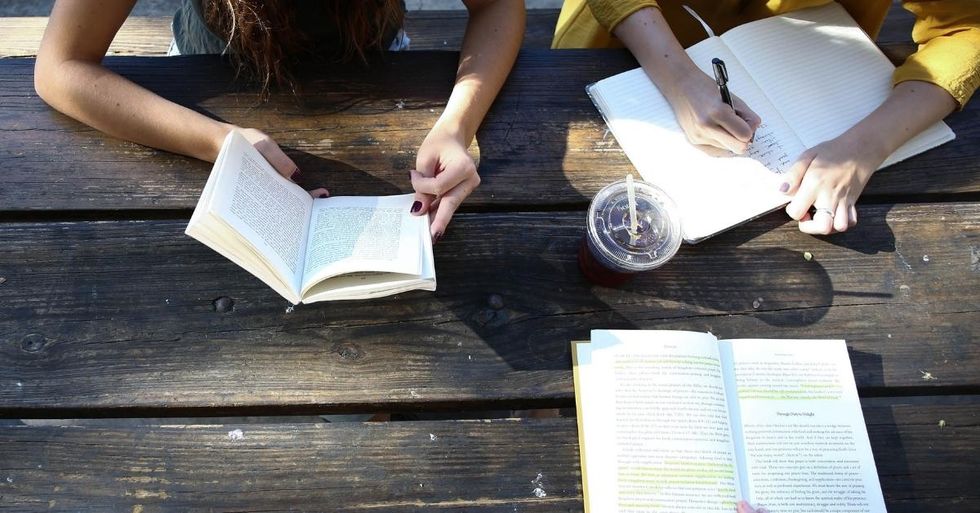 Trying out new things is a great way to interact with your friends. You can indulge in something they like, and they can do the same for your interests. That's what twHarryBookClub thought when her friend invited her to a book club. The two moms thought it would be great for their group when their […]
More