We are hit with so much of the macabre, everyday.

We need outlets for sunshine.
We need ways to feel happy and keep going.
These last few years have been a lot.
So let's indulge in ways to stay smiling.
Redditor busyarm-1700 wanted to hear about all the ways we can brighten a day. They asked:
"What makes happy no matter how down you are?"
I dance. I dance every chance I get. Especially to Ms. Whitney... she'll cure any mood.
Natural Beauty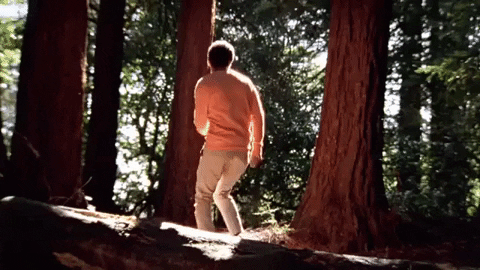 Toro Y Moi Dancing GIF
Giphy
"Nature. A good walk in the forest, sitting by a lake for a while or hiking in the mountains, that's like therapy for me."
Yellowmellowbelly
Hard LOL
"Friends doing some really dumb things or jokes to cheer me up."
delphius356
"Yeah I was gonna say someone genuinely trying to cheer me up helps. Even if they're doing the most basic things or saying the dumbest things just to get me to laugh, it helps a ton."
wombcat72
Let's Ruminate
"April is my hardest month for my depression and last week was particularly rough. I started ruminating when I was sitting on the couch. Then the rumination led me to just being angry at the world and I'm about ready to get up and just go drink my sorrows away when my dog Yoshi jumped up on the couch and farted on her way up. I will never not laugh at that."
Destroy_The_Rich
Meow...
"My cat."
GothPenguin
"The only reason I keep FB anymore is because of the countless cat groups I'm in.. then on Reddit it's r/catswithjobs"
"Then my 3 cats at home who love to follow me around the house and remind me to go to work in the office, remind me it's time for their nap so I must lay down with them, and get really concerned if I work too late into the day. I don't deserve them."
SnooCookies5035
Dope
"Dopamine."
Damian-WorldDevourer
"Cringe dopamine fan. I'm a serotonin enjoyer."
AccomplishedAnchovy
Dope, good dope for the win. And do spend time in nature.
Sweetness...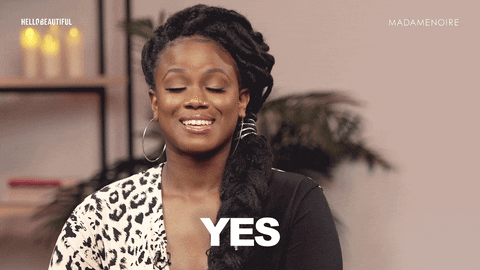 talk show yes GIF by iOne Digital
Giphy
"The black lady at the gas station who always tells me 'Have a nice day, honey."
SugoiBakaMatt
The Never Fail
"Pizza. Pizza has never failed me. Pizza doesn't yell, pizza doesn't hurt me, pizza is never disappointed in me. Even when pizza is cold, it still makes me happy. When people talk bad about pizza, I get sad. I ask, What did pizza ever do to you?? There is only one bad thing about pizza. That is when you eat all of the pizza, then there is no pizza left :( "
justasmuchyou
Sing...
"Music saves lives."
Mellowvx7
"I live my life by music. Happy, sad, angry, pensive. Doesn't matter. I've got something for every mood I have, and even palette cleanser music for when I need to purge earworms. Too bad I still can't play an instrument worth a lick."
SesameStreetFighter
Old School
"Cartoons. I'm 35/f but if I really feel down I'll put on my favorite cartoons to binge for a while. I think it's a healthy coping mechanism. Healthier than my unhealthy ones anyway."
pikuptrix
"I feel the same way. Those old Tranformers cartoons and even a couple of the newer ones always bring a smile to my face and remind me of good times. Same with loonie tunes, Popeye, and rocky and Bulwinkle."
Hutch25
Comb...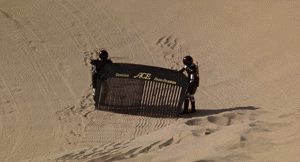 spaceballs GIF
Giphy
"The scene from 'Spaceballs' where they are combing the desert."
miltondelug
Spaceballs. Brilliant. Also watch "The Golden Girls." Nothing but joy.
Want to "know" more?
Sign up for the Knowable newsletter here.
Never miss another big, odd, funny or heartbreaking moment again.
Keep reading...
Show less
Every penny counts.
And I count each and every one... twice.
I hate to admit it, but money matters.
It just does.
You can't buy food or gas with a smile.
No number is too small.
Who agrees?
Let's find out.
Redditor bdnskjynx wanted to share about how even a little bit of extra finance, can go a long way. They asked:
"How much would your life be impacted by suddenly getting 5000$?"
With 5K... I would buy some dental services. Why are teeth so expensive?!?!
Buying Relief
"I could pay for my upcoming neck surgery up front... herniated disc pinching a nerve affecting my right arm."
BeulahsButterflies
"I had the same thing done. Instant relief. It felt like I had just hit my funny bone almost constantly for months before I got mine done. Take all the restrictions seriously and you'll heal just fine."
Bcmcdonald
Free
"I could pay off the last of my debt and, for the first time in my life, be completely debt free. Well, I don't own a home yet. So being debt free would be short lived as I would like to buy a house for me instead of someone else."
Fixmy59bug
"Paying off your debt is like getting past the scene of an accident on the highway. You've been stuck bumper to bumper for so long, and then all of a sudden you're going 65 mph. It doesn't even feel like the same road. You thought you'd never get to your destination, and then all of a sudden it's right around the bend."
jephistopheles
Squeaks
"Make the squeaky noises in my car go away. Back right wheel , goes away after reaching above 60kmh. Sounds like the plastic undercarriage scrapping against the wheel but I am no car expert. Just really hate North American Cars. I've spent like 3k in the past 3 months and it doesn't feel like that"
Acrobatic-Compote-12
Blessed
"There would be no immediate impact. I'm not loaded, but I just have my debts paid and I'm saving for a house."
4SpeedArm
"Love this thread going on. I to consider myself blessed. But I also worked my butt off. Spent the past year paying off all debts. Been living way below my means. It's all finally coming together and this year I finally get to give myself some things as a reward. Hope you all keep making wise decisions. Feel confident in life. And we all stay humble."
spare_oom4
Cushion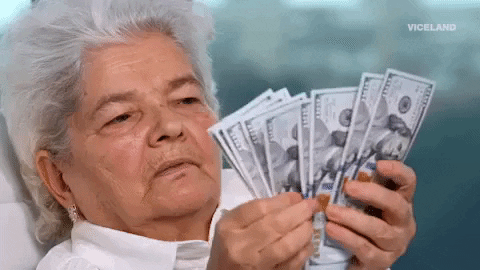 Pay Day Money GIF by MOST EXPENSIVEST
Giphy
"Gives me a little cushion between absolute ruin, a little breathing room."
Little_Buffalo
I love a good cushion; especially a money cushion.
Homeschool...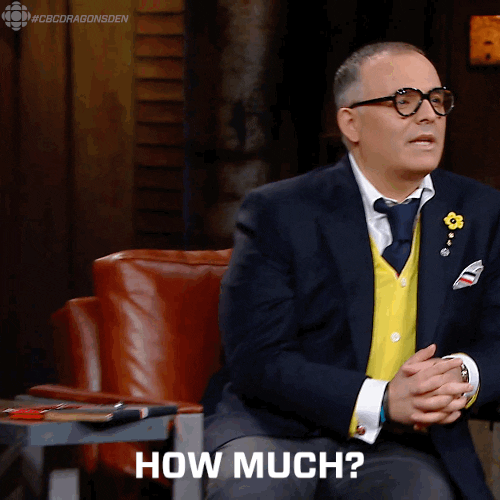 Dragons Den Price GIF by CBC
Giphy
"I could pay one semester of college tuition 🥲."
ShyCoconut0_0
911 Fund
"Quite a bit, I'll have to spend some time in the next couple weeks out of state dealing with a family emergency. That means I will not be working, which also means that my rent and other bills may not be covered next month. But I've been in worse situations, so everything will be alright."
codyfuincat
Everything
"Would be a game-changer. Single, live alone, bills are expensive, no savings... people talk about winning the lottery and while, yes, it would be amazing, 5k woUld also be life changing."
UKCHEF_Same.
"Living alone and I'm back in college while dealing with a bunch of health problems. That money would help so much."
Animasylvania
New Things
"I would be able to buy a new computer to work, and buy my grandpa some hearing aids."
WufoArt
"So this doesn't solve the hearing aid problem, but check out pocket talkers. You can find them on Amazon or wherever. It's a lot cheaper than hearing aids and I guess does make a difference for a lot of people."
continuingcontinued
"You may have looked into this already but my grandma has a Costco membership (~$60 in the US per year) to get her hearing aids for around $300 instead of $5000 after Medicare."
delaniear17
Not Enough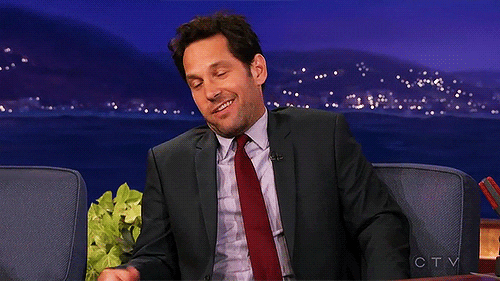 Bored Paul Rudd GIF
Giphy
"Weirdly for lower middle class family, not much. We have no debt and live within our means. We might take a nicer vacation, get some computer parts, and have a bit more savings. 5k isn't enough to make a lifestyle change."
bowlofweetabix
The Third
"It would be like one of those months you get paid 3 times."
BrilliantNothing2151
"That third paycheck in our household in the spring pays for the dogs annual vet visits, heartworm, and whatnot. Then we use the rest to buy something for the house and order the plants for the garden. In the fall we use it for Christmas present budget. It's nice money to have but we certainly don't need it to make ends meet."
theregalbeagle
Food for Thought
"Catch up on everything. Probably have enough left for a nice steak dinner at home. It'd be a nice stress relief and could probably start saving and slowly move forward."
the_deuce_lossener
Yard Service
"Not much. I'd probably go buy a greenhouse for my yard. I've been wanting one forever but don't want to spend the money on it."
solskuggi
Changes
"Drastically would change my situation. I live paycheck to paycheck so that would be a dream."
inspiration27
Depends...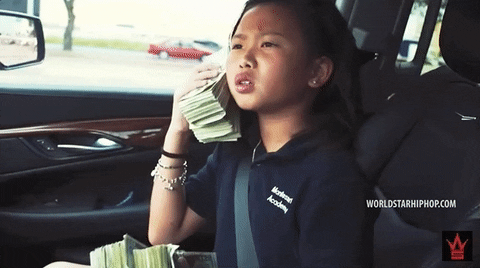 young dolph plies GIF by Worldstar Hip Hop
Giphy
"$5k would mean almost nothing at this point in my life. I read something funny recently $5000 was a lot to owe but not a lot to have."
Palmervarian
Timing
"At the right time it can make ALL the difference for someone. For a family just squeaking by paycheck to paycheck it can mean having a real Christmas or taking a much-needed vacation."
yParticle
Stocking Stuffer
"It would buy the trip I've been promising my daughter for 6 years. Our bills get paid, we own a house, we're doing OK. She's wanted to take a trip to where her mom died since the year after it happened. But the roof needs replacing and the car needs attention and there's just not enough to do everything. I've got 1500 cash in a vase, I keep stuffing some in there when I can but at the rate I'm going it's not gonna happen before its time for college."
toweringpine
DO It All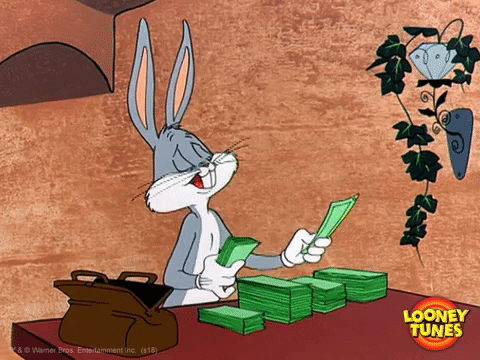 Bugs Bunny Money GIF by Looney Tunes
Giphy
"It would be life changing. I'd be able to get my orthopaedic… I've just been pretending I don't need it. At first I thought about food and rent and camps for my daughter. But honestly, the orthopaedic could change the severity of my disability. And it makes way more sense to just freakin' do that."
JasAkiko
Wheels
"Considering my car just came back from the insurance adjusters as totaled, it would makeup for the gap between the book value and the insanity of what the market actually looks like right now."
UnethicalFood
A Fun Spree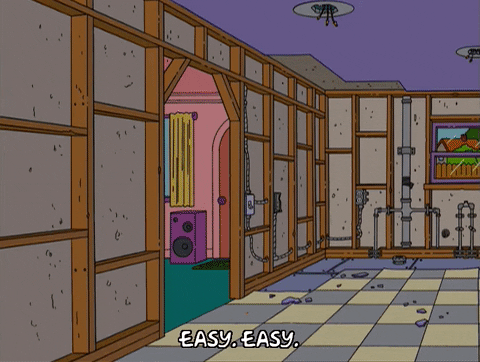 homer simpson building GIF
Giphy
"It would certainly be nice but not life changing. We are very hard working and fortunate. I am remodeling a large section of my home by myself and it would be cool to have a surprise $5k shopping spree."
TheShoot141
Congrats to the people it wouldn't change life for. I however am on Venmo.
Want to "know" more?
Sign up for the Knowable newsletter here.

Never miss another big, odd, funny or heartbreaking moment again.
Keep reading...
Show less
Sometimes being a parent is just not in the cards.
And that's ok. In fact, for many it's a joy and a blessing.
Not everyone is meant to be a parent.
Just look around at all of the people who are parents that shouldn't be.
When someone says kids aren't for me... I applaud them.
Parenting is something you should want to do, not forced by society.
Redditor RGX323 wanted to lay out the reasons why they decided children weren't for them. They asked:
"People who don't want children. Why?"
I hate kids. Not really, but, enough to know parenting isn't my journey. My dogs are enough.
Me. ME. ME!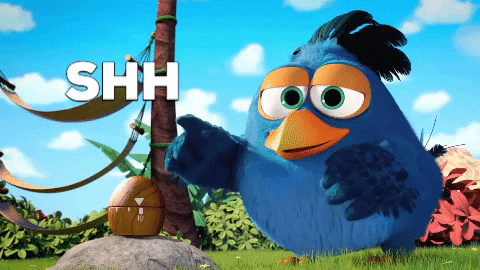 time-out blues GIF by Angry Birds
Giphy
"I'm selfish when it comes to my quiet time. I love being alone."
Worried_Jaguar_912
Might as Well...
"I think having children isn't something you do because you don't have a reason not to. I would have children if I had a really good reason to, and I don't. It's an important, life changing decision that involves an innocent person being brought into the world. I don't think I should do that just because might as well."
DM_Rexy
Get a Dog
"I used to think I really wanted kids, like growing up I thought it would be the best thing ever, but for the past few years I've really been questioning whether that's something I've just accepted as a social norm, and whether a child is actually something I want in my life. Recently my partner and I got a dog, this thing is a hell of a lot of work, I'm up at 3am every night for potty business."
"Everyone says kids are way harder than dogs, and I just can't imagine going through that, and I'm not even the one giving birth to it. I really don't think I want everything that comes with having a child, even if I would enjoy some of the highlight moments."
HuntedWolf
Geneology
"I am physically disabled with a genetic circulation condition. I don't want to pass my condition onto others, and the physical aspects of raising children would be too much strain on me."
odysseyshot
"I'm not physically disabled but I have a severe stammering/stuttering disability. A couple of people in my family had it before me but not as severe. I wouldn't wish this life on anyone let alone my children. Plus I like being alone."
aftabtaimoor61

Unhappiness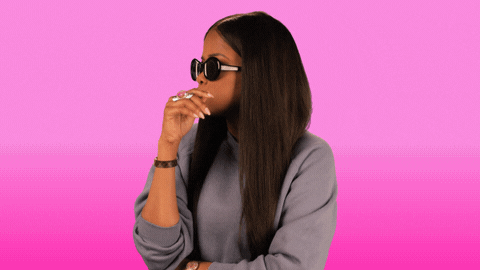 No Thank You GIF by Karen Civil
Giphy
"Because I genuinely would not be happy with kids. I strongly believe that all kids deserve to be wanted, but not all people deserve to be parents."
Express_Topic_4081
All honest answers. All good answers.
No Thank You...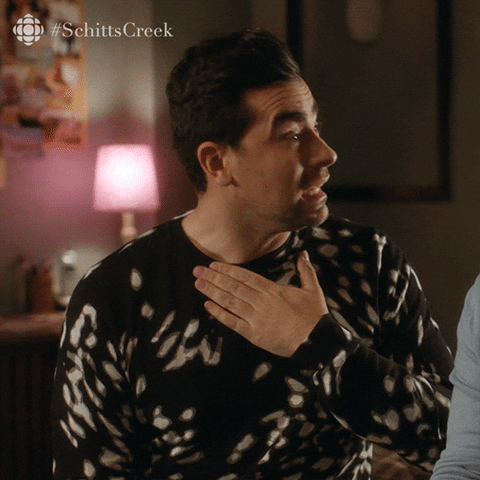 Schitts Creek No GIF by CBC
Giphy
"I have zero desire or instinct to be a mom. Life is enough work without kids. With kids looks straight up awful. I don't know any parents that make having kids look attractive."
alieninhumanskin10
No More...
"Expensive, plus being a teacher I have seen enough and don't want to come home to dealing with more kids."
User Deleted
"Fellow teacher here. Same feelings. After some of those tougher days as school, sometimes all I desire is the ability to get away; to come home and sit in silence. Imagining having my girlfriend and I both working full-time (as we'd need to in order to support a family) only to come home and jump right into full-time parenting duty is so unbelievably daunting."
rake2204
Back Up
"I like my own personal space."
NotYourAverage666
"Oh my gosh, yes. I was never a touchy kid. Even as an adult, I don't give a lot of hugs/kisses/physical affection. If I ended up with a kid like my brother (ADHD and constantly wanting to hold hands or be in your personal space) I think I'd go crazy! Or give the kid a complex."
SgtSilverLining
Laziness
"I have no desire to raise a child, or care for one, or be responsible for one. I am lazy, I can take care of myself just fine, but the extra work to raise a child for something I don't want isn't worth it. I want financial freedom, freedom to make spontaneous decisions, children wouldn't allow for that."
haircatmoon
Therapy Bills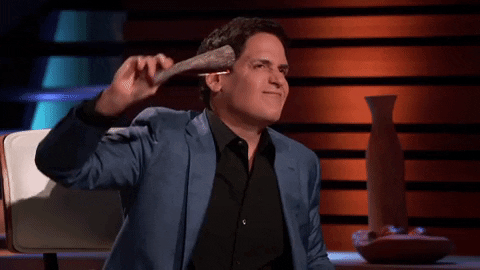 Shark Tank Mark GIF by ABC Network
Giphy
"I refuse to mess up a child as badly as my parents messed me up, and I don't think I could cope with being responsible for an infant or a toddler. Also, my genes aren't worth passing on."
darthfruitbasket
Fork It
"They're expensive, loud, time consuming, and don't smell good. Plus I don't feel like putting my body through a year of physical hell just to follow it up with 18 years of putting my goals and career to the side to make sure it doesn't stick a fork in a socket or swallow a bee."
thatbikerchick51
kids is the norm...
"Having kids isn't for everyone. We need to get rid of this idea that 'having kids is the norm' or 'what adults do like get a job, buy a house and have a family.' I don't feel that we're on earth to tick boxes. It's about living what is true for our own evolution as a human being, a spirit in incarnation. So whatever that may look like, wether it's having a family of 6 children (me being one of such off-spring) or if it's buying a clapped out old farm and turning it into a dog rescue place then do that."
Jinobin
Cats & Dogs
"Self-awareness. I am the one to end the family curse of anger, violence, betrayal and gaslighting. I am not going to put my future children in that situation. Also, cancer, diabetes and bad cholesterol run in the family. I am good with my pets. Cats and dogs."
"I love them and they give me the love I need in my life to function in this world and actually live a peaceful and purposeful life. I have friends who can't and do not want children as well so I am in the right crowd and don't feel like I am missing out on something."
summertimepeace
Crapshow...
"Firstly, the worlds a s**tshow. Second, there are enough kids in the world that need homes. If I wanted kids, I'd foster or adopt. Third, I grew up being bullied a LOT. Oddly, I used to get along with the parents of my bullies. It made me realise that, while how someone's brought up can affect who they are, yes, a lot of people are crappy despite their parents."
"Also it made me realize how often kids lie about who they are to their parents, taking on personas to appease them to their face while being horrible to others behind their backs. I don't want to bring another horrible person into the world. Not a universal experience, but it's mine. But also, again, the world's a s**tshow."
UlyssesSStarlord
Inner Focus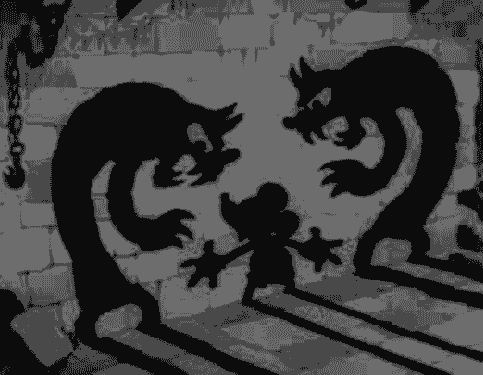 mickey mouse animation GIF by hoppip
Giphy
"Haven't conquered my inner demons yet... I don't want them to inherit my inner demons."
Jimboynoob
Lisa?
"Why not? This is just like asking why someone doesn't want a dog. They don't want to."
MisanthropeManic
"My career choice is not popular among my more conservative family and friends and I always use a similar argument when they ask why I don't want to have kids and I say 'because I'm not interested.'"
"Like, why don't you want to be a researcher, Lisa? It's fulfilling and rewarding and you learn new things everyday that you just wouldn't experience elsewhere! Because you have literally no interest."
humdrumflagellum
Adventures
"I never understood why so many want children. Life is a huge adventure without children. With children it's a job for twenty years."
Hotspur2018
"Even worse than that, its a job after you come home from your actual job, for which you have to work longer hours to help pay for the children you've had and now have to clean up their pee, crap and puke and causing thousands in property damage by drawing over every freaking wall imaginable."
Kurai_Kiba
mental...
"People say it changes your life. My life is awesome and I don't want it changing. I'm 40, never married and me and my girlfriend do what we want, when we want. Why would we give this up to change crappy nappies, halve the amount of hours we sleep, lose our social life and spend all our money on kids? Mental."
i_like_flies_
Fireproof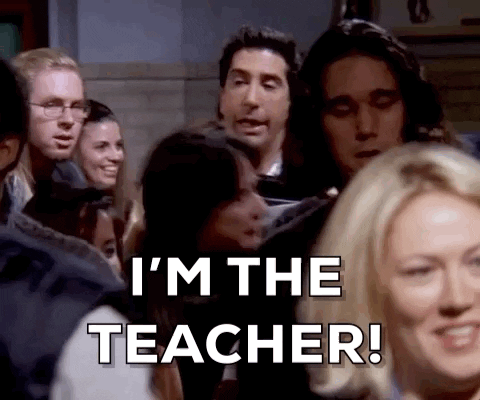 Season 8 Teacher GIF by Friends
Giphy
"I'm a teacher. Best contraceptive on the planet."
MyHeadIsBursting
I'm Bad
"I'd be a terrible father. I like to relax and do whatever the hell I want when I get home. Taking care of a small child is one thing I would definitely not want to do after a long day of work. Yes, I am selfish, in this instance. Plus, I like my money. Kids are expensive af, and saving money that I can then spend on going to see my family or going on vacations or just doing whatever the hell I want is something I don't want to change any time soon."
DesertOps4
More people need to embrace their childless selves. There is nothing wrong with that.
Want to "know" more?
Sign up for the Knowable newsletter here.

Never miss another big, odd, funny or heartbreaking moment again.
Keep reading...
Show less
I'll be honest, for most of my life I have had exactly zero daily routine.
The chaos was something of a calling card—but not one that was necessarily good for me.
Spoiler alert, I had a raging case of undiagnosed neuroodivergent shenanigans—and in recent years I've been able to get a better handle on being me.
As a result, a daily routine has sort of developed.
Reddit user Money-Associate1601 asked:
"What's something you look forward to every single day?"
A few years ago I wouldn't have had an answer to this, but as I read through I suddenly realized that I have one.
Also, that I enjoy it!
Mornings spent relaxing in the hammock before my day gets punted into shenanigans by my kids, my dogs, my job, or some unholy combo of the three have become crucial for my mental health.
Huh. Who knew?
Let's see what Reddit loves about their routines.
Going To Work (!)
"Going to work."
"It sounds strange, but I love it because I'm working with my son. He's 23. I'm 50. We spend M-F working together building homes. We laugh all day long."
"It's the happiest time of my life. I know it's finite, so I'm enjoying it as much as possible while it lasts."
- thecrab87
"This hits me(23) so much. My dad (50) gave me a job at his company a year ago and always tells me how proud he his of me."
"Just before Christmas he got sick and almost died. When he got out of the hospital he told me how much he cherished our relationship and how it meant everything to him."
"It makes me emotional every time I read things like this."
- Qc-ripguru67
"My brother and I did landscaping together on the weekends. We use to complain about it, but after we sold the business I really missed spending time with him."
"What I miss the most is eating lunch together and riding home after a long day."
- ripped-p-ness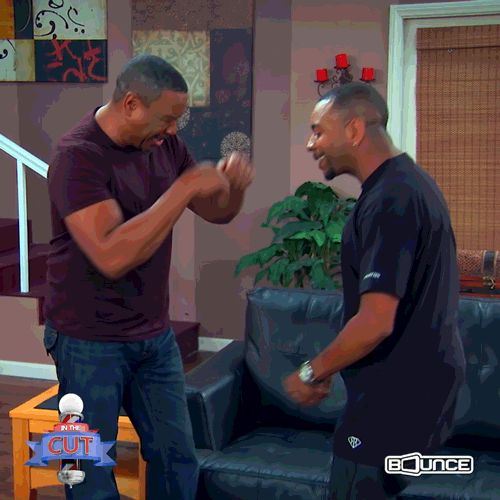 Giphy
Pajama Party
"Changing out of work clothes and into pajamas"
- send_boba
"My pajamas are my real clothes. Everything else is a facade."
- sharkittens
"The best thing about the pandemic: I work from home all the time and I can wear pajamas all the time!"
- circle_jerker_2000
"Sometimes I get home by 3pm from work and get right into my PJs."
"Even if I'm going out later, I'll just change out of my PJs when I need to. If I'm home for an hour or longer, I'm in my PJs."
"It's the only way."
- dat_girl83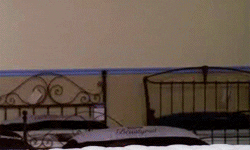 Giphy
Pick Up Time
"Picking my daughters up from daycare."
"As soon as they see me, they drop whatever they were doing and run to me with the biggest smile on their faces and yelling 'Daddyyy!' "
"The absolute sh*ttiest day at work just disappears in that moment."
- all_the_fun_stuff
"100% this."
"Basically anything to do with my kids. Waking them up for school and hanging out in bed for those 5 minutes in the morning is always so much fun."
"Meeting my daughter off the bus from school. Seeing my son when he gets home from preschool and just wants to play."
"Kids are the best cure for a sh*t day at work."
- pdxrunner82
"My 2 year old screams 'IT'S MOM!!!' in absolute delight every day when I get home from work. Nothing else compares!"
- thetermagant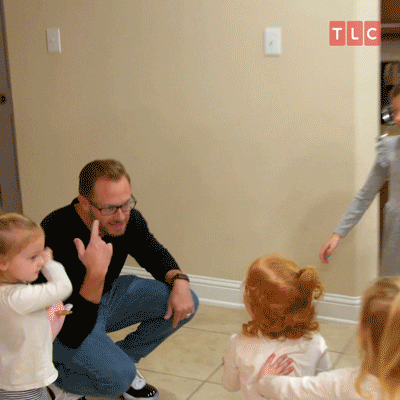 Giphy
Employee Of The Month
"My baby dog's big morning stretch. He's actually a senior but he will stay about 5 lbs for forever, so we call him our baby dog."
"Oh! And then watching him go back to sleep in his office bed when I start work. He works so hard. Employee of the month, every month."
- maltymawma
"I love working in the morning and then at about 11 am my dog finally gets up. She does her morning back scratches on the carpet and then demands snuggles."
"It's my favorite unscheduled break time that happens daily."
- Food_is_my_Motive

"My cat Ygritte is my supervisor. She works so hard sleeping and making biscuits on blankets/beds/boxes with blankets."
"She yells at me if I stop working, yells at me when it is break time, and starts getting in between myself and my computer 15 minutes before the end of the day."
"She won't stop until I clock out, it is her everyday being like Nahhhhh you done. Pet me instead."
"She is the best boss I have ever had."
- AltruisticProgress9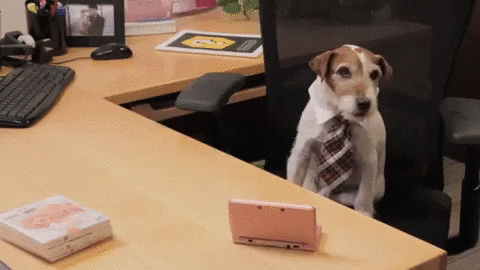 Giphy
Nightly Read
"I live at a friends family house. They offered me shelter after I became homeless and every night I go to my car to read."
"I find that reading in my car every night before going to sleep gives this family a chance to get a break from seeing me and I get a chance to be calm and away from everyone."
"They are amazing people and It's been so fun. I'm so thankful that they let me stay in their living room, but they tend to use it at night to watch a movie or have family time so I take a chance to let them be and I get a chance to learn something and relax in my car."

- AvocadoSaltAndLime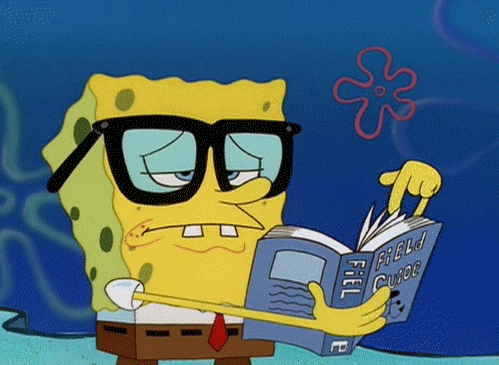 Giphy
Fueled By Coffee
"My morning coffee. I get a different coffee every week and drinking it is the most relaxing part of my day."
- hafilax
"Same."
"I had a Colombian blend last week, this week I got a black roast that is so strong I swear its making me grow a beard."
"I'm up at 5 every morning for 'me time', which you dont get with 3 small kids and making my coffee and staring into space for an hour is amazing."
- 2_kids_no_more·
"Coffee is mine as well."
"I love to get a big-ass black coffee with a little cream, put on a good podcast and chill out for a bit while I wake up. Quite possibly the only thing I consistently look forward to every single day."
- instinctbluess
"YES! I set up the coffee pot the night before, every night."
"In the morning my husband gets up to start it and crawls back into bed while it brews. When it's ready he puts his robe on and quietly brings me a cup, sets it on my nightstand and goes into the living room to peacefully wake up on his own, staring at his phone."
"In between alarm snoozes I briefly wake up and take a few sips of coffee. After several snoozes, I need a refill and that's usually when I get up to join him. It's such a great way to wake up, I love it so much."
"Some mornings he has to just get up and go off to a job site but no matter how early it is, he brings me a cup of coffee in bed before giving me a kiss and going. He's the best."
- theredheaddiva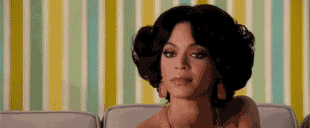 Giphy
Mid-Day Text
"That mid-day text from my husband, asking me if I can please come home early because he and the dogs miss me, usually accompanied by a photo of the 4 of them looking wistfully at the camera."
"It never, ever gets old. So thankful for all of them!"
- luisapet
"Ugh. Mine always wants to know when I'll be back because he wants something."
- Funny-Tree-4083
"Oh my god I want this. You are so lucky."
- __Vixen__
"I also want this in my life."
"All I get is calls/messages from scammers or customer service."
- amrit-9037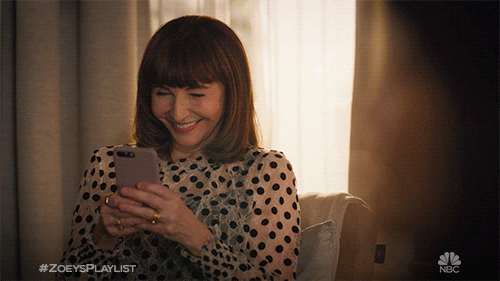 Giphy
Observing This Scene
"The sheer, spontaneous joy my dogs have when my wife gets home."
"I tell them 'Who's home?' Then they hear the garage door opening and know Mommy's Home!"
"Batsh*t-crazy pandemonium ensues until I open the side door of garage. Even cuter, my wife is just as happy to see them, too!"
"Nothing beats observing this scene every day, for 11 years."
- Complex-Value-5807
"Absolutely this."
"I adopted a little baby potato two years ago. Now he's a big old spaz and he has an absolute fit with joy whenever daddy gets home from work."
"He's so excited he can't even sit still for pets and kisses. Jumping up and down on the furniture, running around in circles, pure happiness."
- FunnyQueer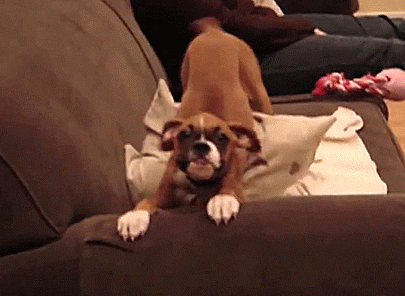 Giphy
At Peace
"I have 30 mins in my day in between work where I just sit on a bench in this park."
"No phone, no earphones, nothing but just me enjoying the sound of birds and whooshing of the trees. Feel most at peace during that time."
- DJTISTA
"I have recently started doing this towards the end of the day."
"It has started filling me up with peace and enthusiasm. I highly recommend this. Half an hour, daily, setting sun/rising sun, somewhere not too noisy, near water if possible."
- pappugulal
"Time like this is essential! Good for you for giving it to yourself!"
- Zebsnotdeadbaby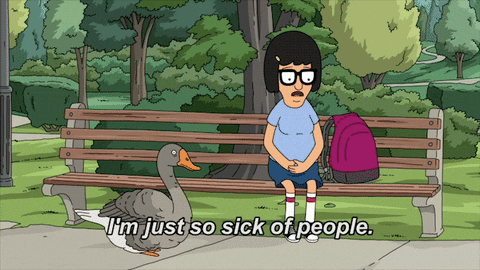 Giphy
Lunch
"The last 15 years of my working life was running a route, checking into about 235 businesses each month. It kept me very busy, I seldom had time for lunch over 1/2 hour."
"I always thought how nice it would be when I retire, to have time to set down and actually enjoy lunch."
"Fast forward 5 years, I've been retired and now I get one full hour of lunch and reading whatever book has my attention for those 5 days a week instead."
"It's heaven."
- zerogravity111111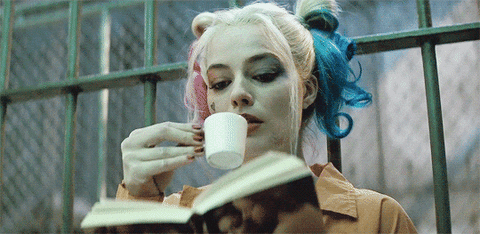 Giphy
So what have we learned today, dear readers?
The thing most of these Redditors looked forward to was a moment of peace or affection.
Whether it was from a pet, a kid, a book, or a hot cup of coffee it seems people wanted a literal or proverbial hug.

Does that track for you? What's the part of your day you look forward to most.
Want to "know" more?
Sign up for the Knowable newsletter here.

Never miss another big, odd, funny or heartbreaking moment again.
Keep reading...
Show less
In the immortal words of the Queen... Madonna, "Music. Makes the people come together." No truer words have been spoken.
Well, some truer words about different topics, but for this topic it works. Music is a lifeline. It keeps us going when we have little momentum left on a treadmill.
Music is a hug when we're low and a dancefloor companion when we're flying high.
Music has been known to change moods and keep us smiling. There are certain songs, that when they come on... watch out and let me just do my thing.
And take notes, I'm a life lesson in that moment.
Who feels me?
Redditor reddit_dumpsterfire wanted to discuss the playlists we all need to be moving to everyday, by asking:
"What is the ONE song that no matter how bad your day is or how bad a mood you are in you can put on and just dance around or sing it at the top of your lungs and feel better?"
"Bad Romance" by Lady Gaga not only puts a smile on my face it sends me to a place mortals rarely go. Also, anything and I do mean ANYTHING by ADELE!!!
I don't care how heartbroken she is...
For the Dogs
"Joy to the world by Three Dog Night." ~ airfriedandbbqed
"JEREMIAH WAS A BULLFROG!!! Here's another 3DN song that fits for me..." ~ drhu22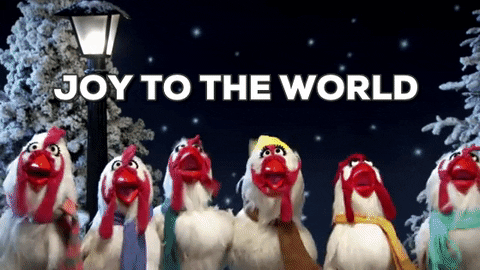 Giphy
go ahead, and try it...
"When the Levee Breaks - Led Zeppelin"
"During the intro to this song, I always picture myself walking down a street in slow motion wearing a trench coat with guns strapped all over my body...when the singing starts, I begin to kill ALL the bad guys! When he starts to scream a little louder, the slow motion uzi-action starts... go ahead, and try it." ~ bamtime
The Whole Package...
"If going all the way back to Abbey Road is okay, I'm going to put in a mention for The Rise and Fall of Ziggy Stardust and the Spiders from Mars by David Bowie. It's a concept album. It's meant to be played as a whole, not just chopped up into singles. And it's fantastic."
"And in the same throwback mode. Exile on Mainstreet by The Rolling Stones is pretty amazing listening in its entirety. None of the singles seems to bring alone what they all bring together." ~ diana_mn
Be Proud!
"Don't judge me... I'll Make a Man Out of You - Mulan Cast." ~ katffro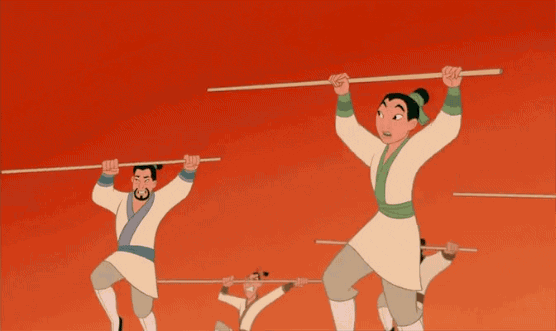 Animation Movie GIF by Disney
Giphy
I can always use more songs for my playlists.
Those are a good start. Musical wise I'm going with West Side Story.
Let's keep listening...
I Must Dance
"Bye bye bye - NSYNC. I'm a dude that was raised on NSYNC and Backstreet Boys. Sounds silly but that's my childhood. Anything by them comes on and I literally cannot not dance." ~ samdaman94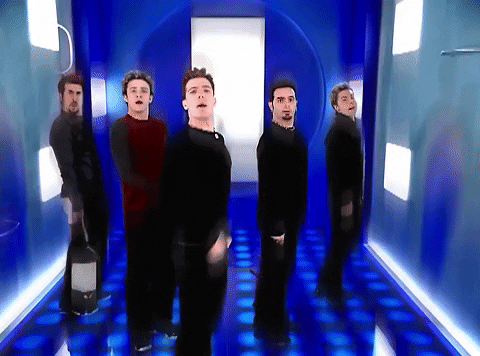 Giphy
POWER!
"Some 80's hair metal like Triumph or Poison with a steady beat gets you pumped. I also like to listen to Cage the Elephant because their songs are really energetic."
"Power Song: Harder, Better, Faster, Stronger from Daft Punk's Discovery album."
~ jimminyjojo
"Hair Metal exists for workouts." ~ tnecniv
mix tapes...
"I usually listen to rap but I mix it up sometimes. Lupe fiasco (mix tapes) are always a favorite But in general I use workout sessions as a time to sample new albums that have been recently released on Rhapsody."
"I don't use music really to get pumped up so like a few days ago I was listening to La Havas an R&B singer who sings about love etc... then the next, I'll be listening to 2 Chainz because he's dumb but funny." ~ DetectiveClownMD
Watch the Video
"OK Go's White Knuckles. Not because it's the greatest song or anything (it's pretty average), but because I've seen the video enough that the song makes me picture it."
"And it's hard to be in bad mood after watching the video. OK Go's videos are always awesome such that the music (to me) is just an afterthought for whatever they're doing."
"But White Knuckles is by far my favorite. Not only does it have lots of dogs (and a goat), but it's also a single unbroken take which I also find impressive given the puppers." ~ wedgebert
Listen Close
"Pinkerton. Sums up being a teenage male all in 37 minutes." ~ wordfish
"Pinkerton is superb. They got a lot of flack for it being inappropriate but if you really listen to what they are saying it isn't as offensive as the critics were saying."
"I wonder if all the press about that album helped to push them into the crap they make now." ~ REDDIT
Happy!
"Mine has to be "Shiny Happy People" by REM. You can't be in a bad mood listening to that song." ~ reddit_dumpsterfire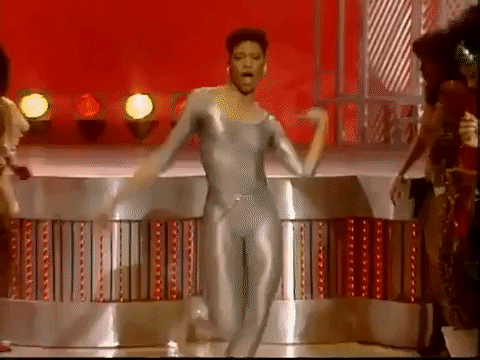 Giphy
Cross Barriers
"A few from different genres:"
"Dream Theater - Scenes from a Memory - Jethro Tull - Aqualung - Porcupine Tree - In Absentia - Christy Moore - Ride On."
~ dude_from_dc
Be Happy.
Feel the music.
And go listen to Madonna often.
She can get anyone shaking. Strike a Pose.
Want to "know" more?
Sign up for the Knowable newsletter here.

Never miss another big, odd, funny or heartbreaking moment again.
Keep reading...
Show less