"This is a maaaaaan's world!" **in my very best James Brown voice**
But that doesn't necessarily mean they're all out here having the time of their life. Reddit user "Kyoto_j" asked:
"Guys of reddit, whats one thing you hate about being a dude?"
So we're about to be very honest here and admit that I don't know what I was expecting, but it wasn't this. Yeah, we're about to talk about penises (a lot) but there's a lot more going on than just "locker room" jokes.
We'll totally start there, though...
Keep reading...
Show less
Oh gentlemen, why are you so extra? When did just saying hello and you're pretty become too boring to make an impression? Guys, you need to calm down. Not all attention is good attention. You don't want to sour the possibility of love by freaking somebody out.
There is such a thing as class and decorum and they go along way, especially in this day and age.
I feel like we need a class in high school that focuses on how to communicate feelings. In particular, feelings of a more amorous nature.
Redditor u/doubleu01 wanted all the ladies to speak up and let the gents know what not to do, by asking:
Girls of reddit, what's the cringiest thing that a guy has done to get to you?
First things first... watch "Fatal Attraction." And do everything the opposite of Glenn Close; then grow from there. Learn the difference between flirting and crazy.
Ok Crazy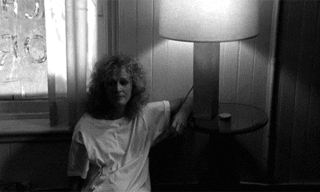 wo glenn close GIF
Giphy
"Broke into my building."
"Ayo hold up that's creepy don't you thing what If he was some obsessive lover and tried to kill you if you rejected him."
Dear Mama...
"Texted my mom saying I broke his heart."
- 221034kb
"Some guy did that to my mom too! Told her he had traveled across the country to forget about me and just needed her advice to help him get over it. He had been talking about going on that trip for way longer than that so that was almost certainty an exaggeration. Also I'd been dating someone else for over a year at that point. I'm sure it sounded very romantic in his head."
"Amazon Woman"
"I met a guy through Tinder, he lived about an hour from me, he got upset with me and blocked me on Snapchat after I had told him I found someone I was interested in dating who lived closer. Fast forward about a year or so later and I get a text from a number I didn't recognize. Turns out it's this guy again (we had exchanged numbers previously), the guy I was dating didn't work out so I decided to chat with this guy a little more. He joked about visiting me a bit but I never gave him my address."
"Fast forward a couple months of chatting and I'm off work to study for an exam and I get a knock on my door. And what do you know, this dude FOUND MY APARTMENT in a city he was not from AND he brought his lizard, not in a cage or with a leash or anything. Just hidden in his shirt when he walked into my apartment."
"We just sorta awkwardly talked for a couple hours, when he left he texted me and told me how pretty he thought I was and called me an "Amazon Woman" cause I'm so tall. I responded with "I didn't like that you randomly showed up at my apartment without asking" and then he got upset, said some more ridiculous things and I blocked his number."
- ZaymeJ
basic knowledge...
"Some guys lack basic knowledge. Walking home from the bus stop one night - about a 2km walk to my place. As I'm walking along, I see there's a guy slowly walking slight quite a ways behind me - maybe about 600m. Suddenly he starts sprinting toward me, I think it's to catch another bus or something, but no, it's just private cars on this road."
"I try speeding up but I'm tired and frankly unsure of what's happening. By the time he catches up to me, he's like 'sorry, I didn't mean to scare you.. I say, "you really need to be careful about interacting with women in the street at such an odd hour of the night."
"He says something like, 'I know, I just wanted to talk to you.' He didn't give off too much of a threatening vibe so I kept walking and he made conversation. Thank God his house was before mine, so he couldn't figure out where I lived. Took my number, texted me immediately to see if I received his number, and then thankfully I didn't have to see him again."
People Share Which Social Norms Absolutely Baffle Them | George Takei's Oh Myyy
Scared
"Carving my name into his leg and we didn't even date or anything of the sort."
Boys, boys, boys, it's like you've never met another living human. I mean, my words are gone. I don't want to know more, but I must. So let's...
Fists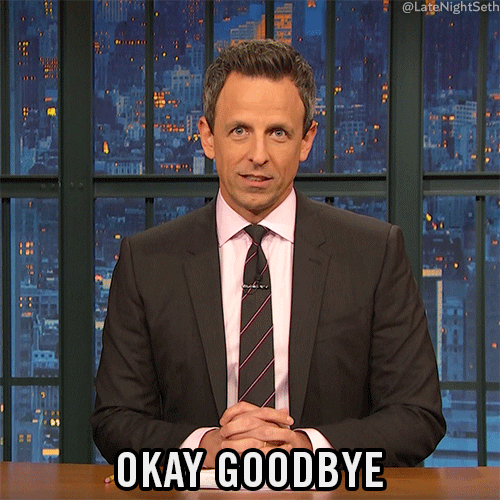 Seth Meyers Lol GIF by Late Night with Seth Meyers
Giphy
"Well he offered to beat the crap out of my ex on our first ever meet. There wasn't a second meeting."
- Pohtate
the good guy
"Endlessly trying to convince me (oh, so romantic) why he was «a good guy», he wasn't.The thing is it became a huge red flag. See, I was the dumb one for not recognizing a good guy when he stood in front of me. I was to blame that he was so intense and so into me. It was my doing. His words. Oh, and then I was a c**t for not wanting to be with him. Red flags, from here to eternity. Yeah, a good guy. Sure."
Where to Begin?
"So many stories to choose from ha. A guy I thought I was friends with confronted me that he wants to be more, even though right at the start of our friendship I made it clear I had zero interest in him. Quite frankly I found him really unattractive. He proceeded to guilt me saying I'm shallow, disappointing blahblahblah."
US
"Said that God has a plan and that plan involves 'us'. They refused to take no for an answer and they always kept touching me even when I told them to stop, as I hate being touched due to Autism. They kept asking around for stuff about me, and said his prayers would be "rewarded."
"Couldn't seem to comprehend that I wasn't interested or that I didn't care for things that "all women love." Kept telling me how to dress and act too, saying things like "It's not what God intended. Fun fact: I'm Atheist. You can imagine they weren't too fond of that idea..."
You Don't Own Me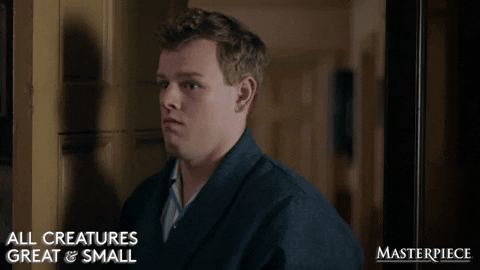 Good Bye Reaction GIF by MASTERPIECE | PBS
Giphy
"Tried to scare off or even fight any other guy that was interested in me, even though we weren't dating."
Ok, ladies, I'm sorry. That's all I got. Men, what in the name of God?! Please pay attention to this thread. It will help us all.
Want to "know" more? Never miss another big, odd, funny, or heartbreaking moment again. Sign up for the Knowable newsletter here.
Keep reading...
Show less
Unfortunately, toxic masculinity is still passed down from generation to generation. Things are deemed too "girly" for a man to do when they really have no reason to be so gendered. A lot of men out there do want to break these societal norms--but they may not know how to go about it.
These guys might have a few ideas. Reddit user Eicaker asked:
Boys, if it was considered more universally acceptable, what is a "girly" thing you would like to do?
Keep reading...
Show less
Single men who are ready to leave their bachelor lives behind and pursue relationships may have one obstacle they're not quite ready to face – rejection.

We often fantasize about dating the person we have a crush on only to have reality slap us in the face after realizing the object of our affections doesn't share the same gushy feelings.
That prohibits most of us from having the courage to ask someone out. Some people's egos are way too fragile.
So how do you encourage someone to throw caution to the wind and take a chance on love? Just tell them to go for it. Besides, what's the worst that can happen?
Apparently, it turns out there are some worst-case scenarios as experienced by these single cisgender males who were turned down and drop-kicked to the curb after asking a girl out.

Curious to hear about their shattered self-esteem, Redditor JadenYuki15 asked:

"Dear boys of reddit, we all know the whole, 'the worst thing she can say is no,' and that its bs. What's the worst rejection you've ever received
Keep reading...
Show less
Love Starbucks.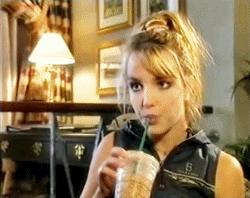 Giphy
A gay dude loudly called me cute at a Starbucks one time. I'm not gay but it was flattering.
Glitchwinkle
I've got green-blue eyes.....
I've got green-blue eyes, and given I've got a Mediterranean coloring, my eyes are really brought out, so I should be used to having comments by women over the years about my eyes but I actually get really embarrassed when it happens. It's more awkward for me it's one of the first things they say to me because I just feel put on the spot and don't know where to go from there.
comrade_batman
 "You have a nice butt, sir!"
One time I was walking on campus and someone yelled at me "You have a nice butt, sir!"
I was flattered.
kengtron3000
As an Arrow...
Flattered. I was at a red light on my motorcycle.
This gay guy whistled at me.
I laughed and slapped my butt.
I have no idea why I did that, I'm straight as an arrow.
wseibert
Damn Chicago man.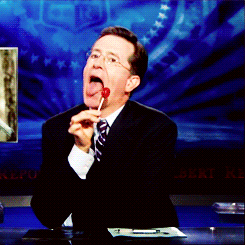 Giphy
After a Chicago Cubs game, walking passed the bars and some chick who was totally crapfaced started yelling at me that she thought I was cute and wanted me to come talk to her. Since I was with family I just kept walking, and then some brodouche started yelling "hey bro this girl wants to talk to you." Damn Chicago man.
Alexallen21
"YOU'RE REALLY HOT"
I pulled over to help a car that was on the side of the road a few years ago. A guy and two girls, and they turned out to be lost (I live out in the sticks). I told em to just follow me and I'd get em back to town. As I pulled up to a stoplight, they pulled alongside me to let me know they had finally gotten cellphone service and could use GPS the rest of the way.
As they pulled off, one of the girls leaned out the window and yelled "YOU'RE REALLY HOT" and tbh I don't think I've ever smiled that hard.
But yeah, that's the only time it's ever happened.
ShoddyBiscotti1
"you can keep doing that alllllll night!" 
Only time I can remember is back in high school when I was playing baseball.
We were at an away game and just out on the field doing stretches and warm ups while people got into the stands.
I was near the stands but facing away from the crowd doing some stretches. Bending over and touching my toes, squats, stuff like that. Things I did before literally every game. All of a sudden from behind me I hear "you can keep doing that alllllll night!" my head whips around to see three girls all giggling. I'm sure my face turned beet red.
I have to say, as a guy, it was a pretty nice confidence boost.
JohnyUtah_
It happened a few times when I was younger.
One time I was working at Woolco (Canadian store that eventually became WalMart). I was gathering carts though the relatively empty strip mall, and two women started following behind me, back maybe, I don't know ... 50 feet? Anyway, they started talking loud enough for me to hear. "I would ride him so he couldn't walk." That sort of thing. I didn't know what to do - I was only 18 and pretty shy - so I just kind of hunched my shoulders and kept gathering carts.
Another time I was walking through a mall downtown and a bunch of girls were hanging out. I remember I was walking really confident like, because that was around the time in my life I decided I was just going to fake feeling confident until I actually FELT confident ... so I walked by them and the lead girl said "Now THAT is a man".
That actually felt pretty good. I liked that one. I could have done without them being obviously mid-teens though. But ... shrug. Still was cool.
StygianUnknown
Lollipop. 
A lot of times although i think i am not really that attractive.
The earliest i can remember was when i was 14 yrs old having a haircut. The friend of the hair dresser came in and she made a pop sound and she asked the hair dresser "Can you ask him if he already experienced getting lollipopped". And since then, i would always drag a friend or my cousin to accompany me going to salon/barbershop.
eggsyran
The Stache.....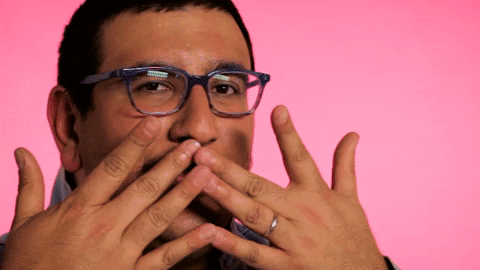 Giphy
Most recent- incredibly gorgeous blonde, very drunk, leans out the window of an SUV while I was walking by. Yells "Hey BABY, I'm a mustache rider! Can I ride your mustache?"
fskern
Keep reading...
Show less