Life is really tough right now.
It's never been easy, but the world is such a disaster, it's really hard to have faith in humanity.
We need to help one another.
And often times the greatest help comes from a complete stranger.
We all leave an imprint on one another, good or bad.
Some leave a more permanent one than others.
Redditor nyxflare wanted to talk about the people from our lives that left a lasting impression. They asked:
"Who is one stranger you still remember?"
So who here still depends on the kindness of strangers?
1986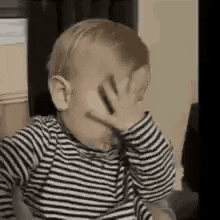 Baby Facepalm GIF by MOODMAN
Giphy
"I was leaving the hospital in 1986 with my husband and newborn. A lady in the elevator admired the baby and then looked at us and said, 'be good to each other.' We weren't."
potato_bod_mom
Pay it Forward
"When I was 18 I was at McDonalds trying to get breakfast for all the guys from work, I came up like 5 bucks short and this old guy paid the difference and said 'you'll have to help somebody out someday too.' So now whenever I get the chance to do something like that for someone that's what I say. I hope the cycle makes it back to that guy."
hockeybag7
Thank You!!
"One day I woke up and had a headache. And that headache lasted every day for 2 years. I saw every doctor I could and tried every diet I could. No answers. My quality of life was non-existent and I was on the cusp of losing my job. I was at a restaurant with my mom, I was on one of my specialty diets that was supposed to help with headaches (spoilers, it wasn't)."
"I asked the waitress what was in the salad dressing. She asked 'I know it's none of my business, but can I ask why"' A short conversation later, she mentioned a doctor that worked specifically for people dealing with mold toxicity, otherwise known as MYCOTOXICOSIS."
"That waitress saved my life that day and I don't even remember her name. This was in Superior, Colorado at the now closed CB&Potts. If you happen to read this, you have no idea how grateful my family and I are to have run into you that day. Thank you."
thisendup76
Thanks Sweet Lady
"I had a person like this when I was a kid and I left my wallet next to a vending machine at the mall and when I came back it was gone. I lost a whole 7 dollars and I was devastated. This sweet little old lady saw me having a melt down and I was freaking out about how my parents were going to kill me and this lady legit gave me a 20."
"To an 8 year old who gets 2$ allowance per week a 20 was like getting handed 300$ as an adult. I hope it came back around for her too. Since this was in 1997 and she was probably 70 I don't think she would still be alive today."
mikee8989
Eat Up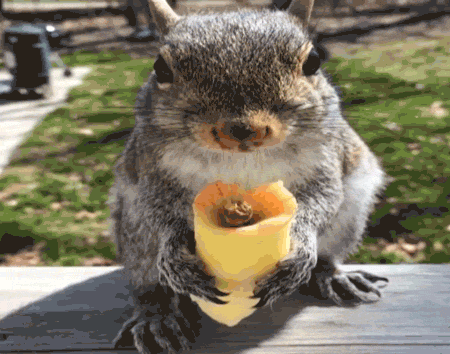 Hungry Food GIF by America's Funniest Home Videos
Giphy
"The Sikh man I met on a flight from god-knows-where to London who invited me to their temple to eat for free."
EbonicalHillbilly
I'm amazed. There are good people in the world. Still jaded.
Thank you stranger...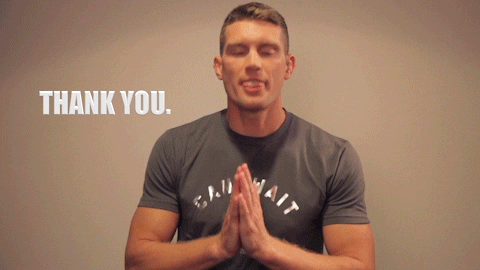 Ufc 205 Thank You GIF by UFC
Giphy
"My anxiety was at it's peak and I was walking home from school. Then someone came up to me and just started talking to be like I was a normal person."
"Social skills were @ss, but he didn't seem to care. Gave me the confidence I needed to start doing the same and helping others who were lonely. Thank you, stranger. It was because of him that I was able to help others get out of their Social awkwardness."
p1tch-dark__
Freezing
"It was around February 2016 and the city got hit with a massive snow storm, I remember waiting at the bus stop with a mother and her child in a stroller. The bus was 45 minutes delayed, it was very cold with the wind chill, when the bus arrived we both got on."
"I chose a seat of the opposite side of the bus and this mother and her now crying child was sitting near the front, I could see that the mother was trying to warm her sons hands but was having no luck while her child kept crying. I moved from my seat and sat next to her and took her child's hands in my hands. His hands were freezing while mine were toasty from my gloves."
"After about 5 minutes, the child calmed down and the bus was quiet again. I stayed with that mother and child for almost 2 hours on the bus until we finally got to our stop. I never learned of the child's name or the mothers. I just simple sat there with them warming her child's freezing hands up."
Niishin
Stay for Me
"I don't remember him, just what he did for me. I was 19, got t-boned in an intersection by someone running a red and was knocked unconscious. He was a witness, and I think someone said he was the first person to call 9-1-1. He took my phone while I was out (before the days of locking phones), called my house, no one home, called my dad's cell, which was answered."
"He told my dad what had happened and which hospital the paramedics said they were taking me to, and somehow managed to avoid making my dad panic about me. I mostly came to before I got loaded into the ambulance, at which point he gave me back my phone and said my parents would meet me at the hospital."
"I gather he then stayed to talk to the cops to speak up for me because I didn't remember what had happened and the other driver kept saying it was my fault. I never got to thank him for going so far out of his way to help a complete stranger."
DefunctPenguin
I think about her often...
"I believe I was 19 at the time. I worked at Walmart at time and was working in the back that day when a lady that worked in the meat department was walking past me crying, I hugged her and asked what was wrong. She was covered in bruises and she told me her boyfriend beat her. She opened up and told me she was leaving him so I asked if she needed a place to stay that way she's safe and she told me no."
"Turns out he was waiting outside for her during her lunch, I once again asked if she was okay and if she needed help and she said no. After that night I never saw her again. I have no idea if she is alive and safe. I hope she's okay, I think about her often."
Vampire_Bun
Crash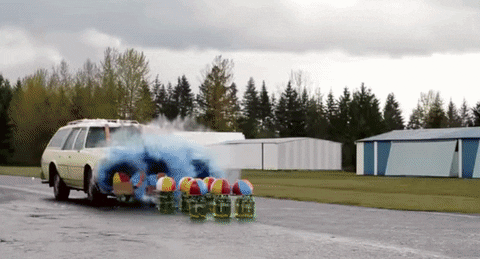 Crashing Relapse Records GIF by Red Fang
Giphy
"This guy that helped me out after I rolled my truck, he was late for work because he stayed with me until the tow truck got there. Really restored my faith in humanity."
hockeybag7
Look me up...
"About 11 yrs ago my boyfriend unexpectedly passed away in his sleep. I had moved to his state so after his passing I was making plans to move back. I was sitting at the cemetery, in tears, basically saying one last goodbye. A really nice lady stopped and came over and asked if I was OK."
"She sat for a few minutes and talked with me. She gave me her name, which I didn't remember, and said to look her up in FB if I wanted to talk. She was on her way to church and stopped to check on a stranger, which I always thought was a nice thing."
depressed_jess
Beautiful
"I was at the 99 cent store when I was twelve with my aunt, picking up some balloons. An older lady asks her if she can touch my shoulder and my aunt said yes (she thought if she said no I would get evil eye) and then she turned to me touched me, then said 'you have a beautiful soul.'"
"'I don't see many these days. Hopefully it will stay that way' then she walked out leaving me baffled and confused.Sometimes i still think about her and what she said. Think about if I'm still the same person and the growth I've had as a person was for better or worse."
notafoetoallenpoe
"Elly"
"One time when I was younger me and my family went to Washington D.C. We went to the holocaust museum, and near the end of it, there was this lady handing out books. They were called 'Elka's Growing Up in a Changing World.' She explains that she is the author of the book and she was handing copies out to children."
"It turns out she is a survivor of the holocaust and this book is just a few of her memories from WW2. This woman is named Elka 'Elly' Gross and I got to meet her before I knew it would probably be a one-in-a-lifetime experience."
Surnamesalot
Wordless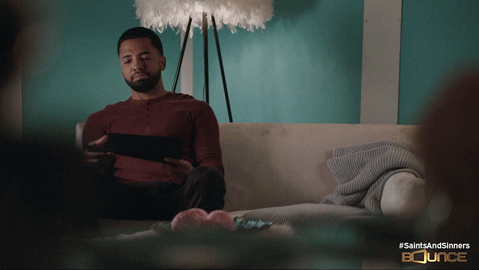 Come Sit Down GIF by Bounce
Giphy
"In Hungary, I live in Budapest, it's a big city with 2 million people, but there is very few African people. I was 11 or 12 years old when I first met a black gentleman with his daughter. I couldn't speak English and I give them my seat on the tram. They were so kind and grateful. It was special to communicate without words."
osami2002
Cry...
"Walking home from school one day, a guy was audibly crying on the step in front of his house path. As I'm walking by I look at him a bit and he says something along the lines of 'It's ok boy, I'm just upset. My mum died. I'm so upset.' and I don't really know what to say so I just sorta keep walking and as I'm walking away I hear him yell what sounded like 'WAAAAHHHH' you know like how a baby cries? But not in a baby voice at all. Idk who that guy was but I hope he's doing well."
KindaAlrightPerhaps
The Collection
"I bought a stuffed animal from this fair, and this kind, elderly woman saw it and started talking about how cute it was. I told her how I had this wall covered with shelves of stuffed animals, and she told me she had a lot as well. In the end, she told me to never be ashamed of my stuffed animal collection no matter how old I got and if somebody makes fun of me I have the right to say that I met an 80+ year old woman who still has a bunch of stuffed animals at home."
thetinytiger2021
Next Time
"I was going into work and saw a homeless dude crawling out of a drenched sleeping bag. I had $5 on me, so I gave it to him so he could get a hot coffee from the donut place across the street. He thanked me and said he bets I'd have won if I bought a lottery ticket instead, but I don't buy them I replied. He says to me, 'you'll win the next time you buy one.' It's been over a decade and I still have the hobo luck he gave me that day. I've still never bought a lottery ticket."
RoadsideLuchador
Hey Bud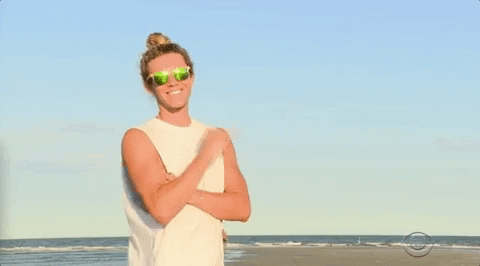 Surfer Dude Tyler GIF by Big Brother
Giphy
"This random guy, beach surfer type, pulled up on me and my boyfriend on 4/20, knew we didn't have bud, and gave us a fat 4g nug for the holiday AND smoked us up. Wish I could return the favor."
allshewrote0131
Some people just leave a lasting impression. So better. Be kind.
Keep reading...
Show less
Mount Rushmore, located in the Black Hills of South Dakota, features the carved heads of four of our most famous presidents. George Washington, Thomas Jefferson, Theodore "Teddy" Roosevelt, and Abraham Lincoln, respectively. Completion of the project finished in 1941 and since then the term, "Mt. Rushmore," can be used in any event to describe the four best people you know. "Who's on your Mt. Rushmore of NBA players?" and the like.
While the construction and occupation of the mountain lives in controversy as the Black Hills are owned by the Lakota people, technically, to this day, a fun game to play would be what honorable non-Presidential American deserves to go on there.
One Reddit user wanted to know who is worth enough to be carved into a mountain when they asked:
"You get to add another American to Mt Rushmore but it can't be a president. Who do you choose?"
It's the internet, after all. Let's get the "Goofy But Worth A Shot" nominees out of the way first. After all, some of these candidates we can't even see.
Wa Ba Doo, Doo, Doo, Doo, Doo
"There is already a non-president on Mt. Rushmore."
"John Cena."
zoqfotpik
"John Cena? Wtf? But I don't see—"
"Dammit. Take my upvote."
User Deleted
Makes Total Sense, Until You Think About It
"How is Nicholas cage not here yet."
deus_vult_34
"He stole the declaration of independence"
King_DeandDe
"He's buried under the mountain in a treasure vault that collapsed in on him when he discovered it. There was a documentary about the incident that came out in 2007."
Hologram22
Why Be Stingy? Put Both Versions Up.

"Weird Al."
OntarioLakeside
"Seconding Weird Al."
"One question: with or without mustache?"
MsDucky42
"With. And the UHF era tight curl."
"It's only right."
Eternaltuesday
Thank You For Being A Friend
"BETTY WHITE"
momogirl200
"Redo it, Mt. Golden Girls"
WhoHayes
The thing about Mt. Rushmore, and it's legacy, is we should be transforming it into something positive to help ease the troubled history it has. Make it a true testament to the American who helped shape us or shaped a generation.
It's A Beautiful Day In The Neighborhood
"Mr Rogers"
PitchforkJoe
"He specifically asked that there not be any statues to honor him. So I doubt he'd appreciate this. It's why I vote Bob Ross instead."
photoguy423
We're So Much More Than War And Death
"Mark Twain. The quintessential American writer."
"We always put up statues of military and politicians across this country. It would be nice to see more of our creative side get honored. Put up Poe on the mountain. Attract goths to the site."
inksmudgedhands
"That's a damn good point."
"I'm an American who emigrated to France a long time ago."
"Just about every city in France has a street named after De Gaulle but also one named after Victor Hugo, the writer. Before the Euro, French franc notes had authors, scientists, painters, composers, etc in addition of course to war heroes and presidents."
"It would be great if we honored them in the US, too."
amerkanische_Frosch
What Do People Outside Of The Country Think?
"Im European and I would put Conan O'Brien on it. He has made me laugh for 20 years. I dont glorify celebrities usually but damm does he deserve it."
Prixm
And then there's these, people who have done beyond anything we could conceive to help advance the moral fabric of America that maybe we should consider carving another entire "Rushmore."
Somewhere else, obviously.
Yay, Vaccines
"Dr. Jonas Salk. Saved us all from polio"
Barefoot_Alvin
"He would represent American science and innovation. I like it."
WellWellWellthennow
"I do love me some Jonas Salk but then you have to get into the whole Sabin vs. Salk thing so I'd favorite Maurice Hilleman instead. 40 vaccines, this guy developed. 40."
"Late edit to add: Sabin and Salk were rivals who both developed excellent polio vaccines I mean. Salk finished first and ran massive trails in the US but Sabin developed the oral vaccine and run massive trials in the Soviet Union. They both were characters who did good science."
gonegonegoneaway211
The Obvious Choice
"MLK"
carlsquidy
"Not sure if you're aware but there's a pretty cool MLK monument in Washington, DC. If you're ever in the area, it's worth checking out."
GenghisTron17
"I came here to write a smart argument, but you came out of the gate with an ACTUAL amazing choice. I'm gonna go crawl back in my troll hole with my tail between my legs."
Tre_Altrix
Never Doubt Her Contributions
"Sacagawea"
bivalve_connoisseur
"This is the most on-theme suggestion so far. The presidents currently in the monument were selected because of their role in preserving the Republic and expanding its territory. Given Sacagawea's role in exploring the Louisiana purchase, I think she belongs."
CrabbyBlueberry
Build Stronger Children And Let Them See This
"I recently heard someone refer to Frederick Douglass as "the Black Founding Father", so I feel like he'd be an appropriate choice."
"(And, yes, we all know he wasn't a contemporary of the Founding Fathers; the point was he's as important to our history and how the country sees itself, and I'd argue that the America that emerged from the Civil War was as different to the one that came before as the America before and after the Revolutionary War.)"
mikevago
It's important to honor people who have done a great service to their people and their community. Just make sure it's on land that you own and are ethically able to use.

Want to "know" more?
Sign up for the Knowable newsletter here.
Never miss another big, odd, funny, or heartbreaking moment again.
Keep reading...
Show less
Not everything that glitters is gold.

Sometimes it's glitter; fun and sparkly but will also make your eyes rot inside your head (I know from experience) - which kind of makes it a perfect analogy for the kind of people who seem like good people, but have ulterior motives.
Being able to tell genuinely good people from the "nice guys" can be hard without practice, which is often painful. So let's just learn from other peoples mistakes, shall we?
Reddit user JustAMildKingPin asked:
"What's a sign that someone is a genuinely good person?"
Here's what we want to be looking out for, according to Reddit.
Responsibility
"They have made mistakes, acknowledge them, and have worked to make sure they never happen again."
"Good people want to be better people because they can see their own failings."
-zoomar
"And if those mistakes do happen again, they act better than they did the last time they made them. You're looking for growth."
-stinky_cheese33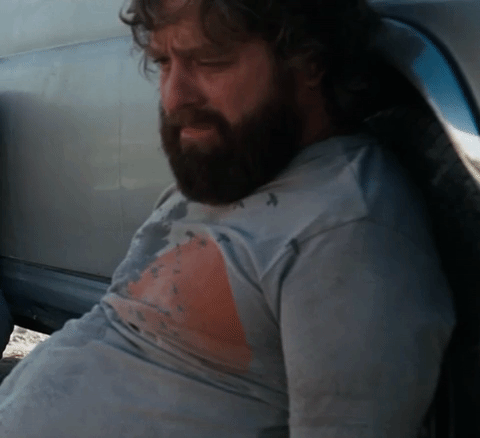 Sorry The Hangover GIF
Giphy
He Noticed
"I knew he was a good person when he was with all his friends playing dodgeball."
"He noticed that a girl who didn't have any friends was watching the game intently and invited her over to play together."
"He noticed her when all of the others, even those who mutually knew the girl, were purposely ignoring her. I was that girl."
"Thanks, man. I really, really, appreciated it."
-Charlotte_Lovegood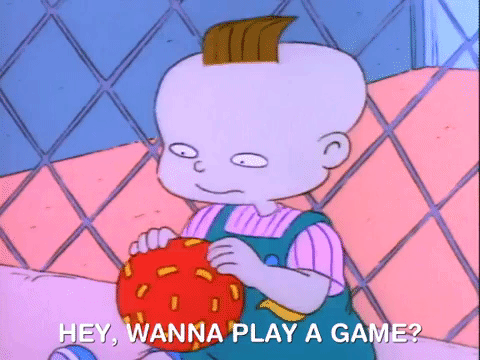 rugrats nickspat GIF
Giphy
Yes You Kant!
"They try - to the best of their abilities - to function and live in such a way that, if everyone lived that way, the world would be a more peaceful and fulfilling and joyous place to live in."
- InfiNicty
"I know that theory! That's Kant!"
"I had to write a paper about categorical imperative in my high school psychology class."
"I titled it 'Yes You Kant!' "
- TheDandy9
"I'm a high school English teacher and I would have given you bonus points for that title. I'm a sucker for a good title and you nailed it!!"
- solitasoul
"Be the change you want to see in the world."
"Tired that streets are always dirty and full of trash? Don't litter and pick up the occasional piece of trash from the floor."
"Tired that people are mean and unreliable? Be kind and reliable."
"Tired that people take advantage of the system? Don't take advantage of the system."
"It's hard sometimes. It would be easier to do the wrong thing. But I guess that's what makes the difference between an average person and a truly good person."
"Nobody is perfect. Even I often don't do the right thing."

"But I do my best. And I call my friends out when they do the wrong thing. And I'll teach my kinds strong morals and show them to always do the right thing, and teach my friends kids the same thing."
"Ultimately, it's not much. But if everyone did just a little, the world could change"

- dhrbtdge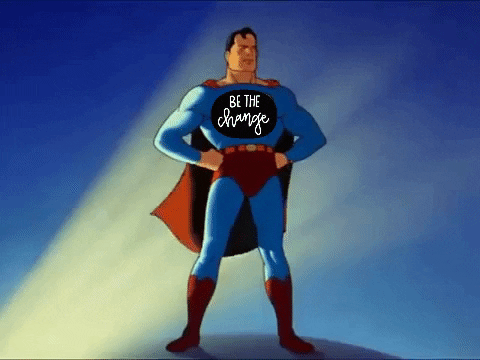 Proud Black Lives Matter GIF by Fleischer Studios
Giphy
Holding Space
"If you tell them about your problems, they don't say "Others have it worse" and acknowledge that you do indeed have problems."
"Holding space for someone to be allowed to just feel their feelings is so special."
-Upset-Candle5884
"I find this super important when talking to teens."
"Sure in the entirety of someone's life breaking up with their 10th grade boyfriend will barely register, but at the time their feelings are very real and it is incredibly important to them."
"Let them experience their heartbreak, don't diminish it. Be supportive without being dismissive."
-mousicle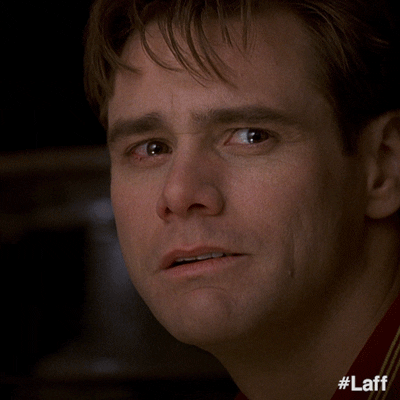 Jim Carrey Reaction GIF by Laff
Giphy
The Cart Test
"They put their shopping cart back"
-Pimping_NZ
"There is a SPECIAL circle of hell for people who leave their carts in the accessible (handicap) parking spaces."
"I don't know why they always seem to end up there."
-jeynespoole
"This is the answer I was looking for."
"When I was dating my ex, she just shoved it to the side and intended on leaving it. I gave her an annoyed look and put it away myself."
"I didn't stick around much longer after that."
- captaintrips_1980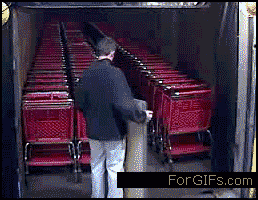 cart fail GIF
Giphy
That Hesitation
"When you can tell they don't want to do the right thing."
"Like they see someone/something suffering and they stop a second and let out a sigh like 'Okay, okay… I'll help.' "
"It shows that they are compelled by their conscience to do the right thing, even when it's inconvenient to do so."
"It's easy to stop and help when you're in a good mood, have free time, and the funds to do it. It's a little harder if you're in a sh*tty mood, just got off a 10hr shift, and are flat broke."
"Good people help anyway."
- fartssmellgreat
"This."
"When some rich, comfortable, safe person donates money I don't see a wealth of goodness in. Especially not compared to when some average person gives up their limited free time to help others."
- HuskyLuke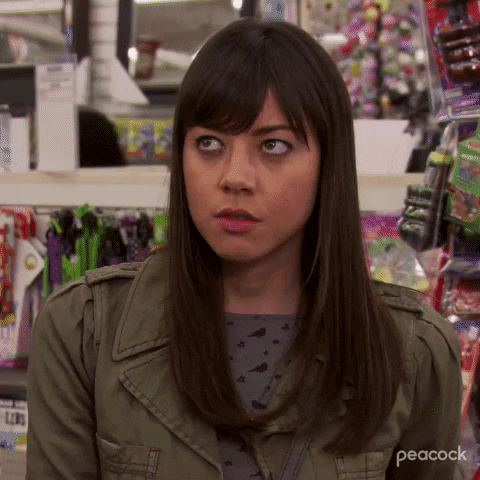 Season 3 April GIF by Parks and Recreation
Giphy
No One Thing
"There is no one sign that someone is a genuinely good person, but there are many things that can be symptomatic of someone who is good."
"For example, someone who is good will often have empathy for others and be willing to help out whenever they can."
"They will also usually have a kind and caring personality, and will not be quick to anger."
"Additionally, a genuinely good person will likely be humble and not boast about their accomplishments."
-Catherine_Winsord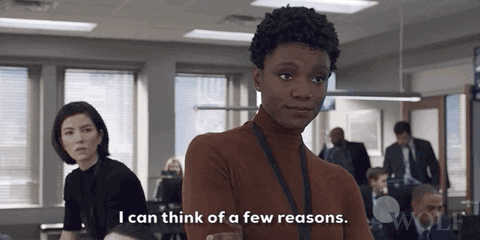 Dick Wolf Idea GIF by Wolf Entertainment
Giphy
No Need To Advertise
"They never ever tell you 'I'm a good person' or say things like 'I'm not like that.' "
"A genuinely good person isn't trying to convince anyone that they're good! They show it with actions and often don't want or care for credit if they do any acts of kindness."
-AmphibianYellow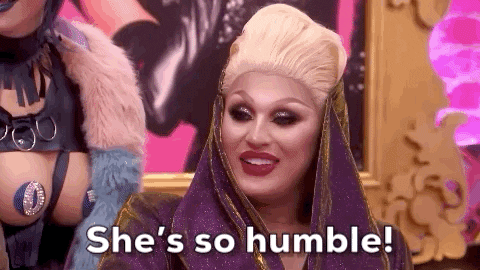 Episode 3 GIF by BBC Three
Giphy
The Thought That Counts
"I was hanging out with an old friend and at one point they looked kind of lost in thought so I asked what they were thinking."
"They said they just remembered that our other friend had a job interview coming up and was thinking about how awesome it would be for him to get the job."
"He went on and on about how our other friend has worked so hard for this and is so good at what he does. He mentioned how he was really hoping a new job works out for him!'"
"If you meet someone who not only keeps up with what's going on in the lives of others, but also spends time actively thinking about and putting out good vibes out there for people who aren't even present, that's a sign that they are a good person."
-Squirrel_Crafty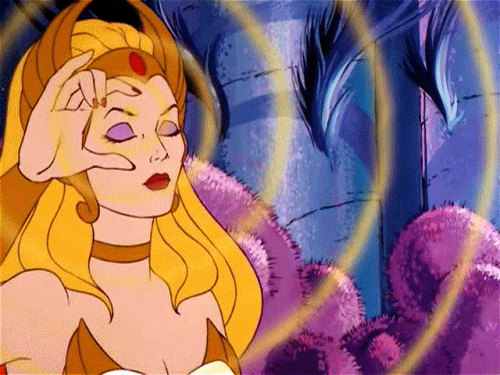 She-Ra 80S GIF
Giphy
Kevin
"When I was a teenager, I went to a boarding school in another country. My best friend's dad pretty much adopted me straight into his family."
"I spent every weekend at their place when I wasn't staying with my grandparents."
"My best friend was his adopted son. Not always the easiest thing, my friend had all kinds of issues, from his ADD to the various traumas of going through the child-services system."
"His dad was always patient, and forgiving of a lot of crap from his son that I probably wouldn't have been so kind about. Kind and soft-spoken, generous with his time and his heart."
"He was a supply-teacher who headed up the local Scout group. He helped organize village fairs, made sure to check in on the elderly in town. He did charitable work and supported the church (despite being an atheist himself.)"
"I have fond memories of being behind the scenes at all sorts of local events helping out."
"We were always helping stack and unpack chairs or furniture, it was his price for taking us places we wanted to go. If we wanted something from him, we could earn it by donating our own time and effort."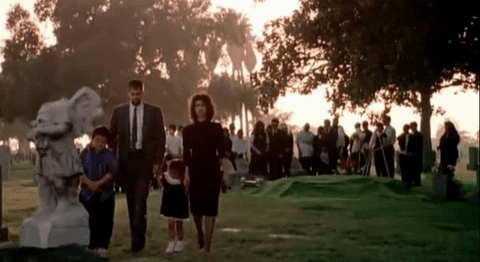 mi vida loca funeral GIF
Giphy
"That makes it sound more mercenary than it was, but I look back on it as good parenting. He never refused outright to take us somewhere, he just wanted us to give in the spirit that we received."
"He was basically another Dad to me. I remember him as one of the most genuinely Good people I've ever known."
"He died while I was in university. A Brain-Aneurysm."
"It came pretty much out of nowhere and he passed painlessly in his sleep. His health was never the best."
"I remember that the church was completely packed. Standing room only, and the doors were open wide with more people gathered outside."
"There were people who had come from clear across the country to be there."

"Everyone loved him and everyone had a memory to share and a kind word on their lips about him. It astonished me the amount of impact one person could have on so many people, and yet he was always humble and quiet."
"He just did Good. One person and one village fair at a time."
"RIP Kevin. The world was a better place for having you."
- Ruadhan2300
OK hang on, we're kind of verklempt over Kevin and his kindness.

Talk amongst yourselves in the comments while we get it together over here. Tell us how you know a good heart.
Want to "know" more?
Sign up for the Knowable newsletter here.

Never miss another big, odd, funny or heartbreaking moment again.
Keep reading...
Show less
If there is extra life out there, they may have passed over us already. They've had centuries to make an appearance and not a peep. Well, allegedly.
However, if they were to visit or ask us to come on up, who would we send?
We'd need representatives that aren't embarrassing, foolish, rude, or crazy. And of course, someone who could let loose and have a laugh.
Redditor jakehood47 wanted to discuss the "best" choices we have for humanity's spokesperson, they asked:
Aliens land on earth, and we have to send one person, from any point in history, to meet with the aliens to leave a good impression of Earth and prevent total annihilation. Who would you send?
We must of course send Adele. As long as they promise to send her back. And if she goes... I'm going as well.
Steve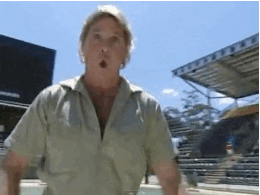 steve irwin GIF by Bustle
Giphy
"Steve Irwin. He was great at handling creatures we think are strange and scary." ~ iamacraftyh**ker
"My first thought! What a legend he was! And his enthusiasm for life would be so disarming they would just go with it."
~ kittenharty
Carl
"Carl Sagan." ~ Vegaman11998823
"The Earth is a very small stage in a vast cosmic arena. Think of the rivers of blood spilled by all those generals and emperors so that, in glory and triumph, they could become the momentary masters of a fraction of a dot."


"Think of the endless cruelties visited by the inhabitants of one corner of this pixel on the scarcely distinguishable inhabitants of some other corner, how frequent their misunderstandings, how eager they are to kill one another, how fervent their hatreds."
"Our posturings, our imagined self-importance, the delusion that we have some privileged position in the Universe, are challenged by this point of pale light. Our planet is a lonely speck in the great enveloping cosmic dark. In our obscurity, in all this vastness, there is no hint that help will come from elsewhere to save us from ourselves."
"- Carl Sagan (The Most Metal Quote of All Time)"
~ MoxEmerald
Will we be destroyed?
"Genghis khan, for genocidal communal reasons." ~ HorseWest9068
"Mr. Khan! How'd the meeting with the aliens go? Will we be destroyed?" "No. I don't think they can do that anymore. On a semi-related note, I am now the Great Khan of the UFO and some planet I've never seen before. You're all welcome and also under my rule." ~ Frapplo
Rise & Fall
"Marcus Aurelius." ~ Stoic-Nurse
"I feel like this would be a good view. They wouldn't just receive a positive view of the world but a true view of the world pain and suffering but, from the ashes something great rises and many great things happen, empires, nations, kingdoms."
"All rise and reign for lifetimes. Many grow attached to that way of life and believe it will stand for eternity only for it to end in someone's lifetime. But those who came before saw them at their height and true beauty and those after saw it crumble and fall." ~ PeanutRecord698
Love Him!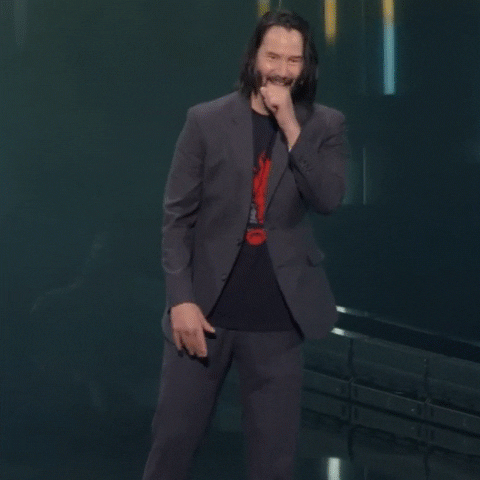 Keanu Reeves Flirting GIF
Giphy
"Keanu Reeves. His film resume seems to be appropriate." ~ YEGMusic43
So far, so good. I'd trust Keanu with everything. And Steve Irwin... love him.
The Good Guys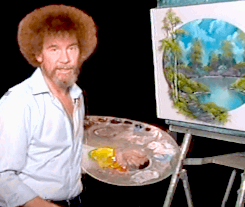 bob ross GIF
Giphy
"Bob Ross, Steve Irwin, and that one really really nice old man across the street that gives you the best candy on Halloween and is always there to be a sprinkler for positivity energy." ~ Timely-Style-130
JC
"Julius Caesar probably. He was kidnapped by pirates and charmed them so much they kept him alive. Meanwhile, Caesar openly threatened them and said once he is rescued he would have them tortured. The pirates did not treat Caesar any worse and, sure enough, Caesar was rescued and put all the pirates to death." ~ EnumeratedWalrus
Who Better?
"Honestly? Myself. I don't truly know anyone else and although I know I'm far from qualified I still think I'd be an alright choice. Idk. Without a thought I'd say someone like Abraham Lincoln but who knows how crappy a person he was. Same goes with a family member. Yeah. My grandpa is amazing but I don't know how he would react to aliens. Hence I can only truly suggest myself." ~ darkcyberleon
Not Him!
"Anyone but Mark Zuckerberg. He already controls this planet. He gets access to anymore resources, the next thing you know he has all the infinity stones. The last thing anybody wants is a multi-universal identity theft lizard wizard containing omniscience." ~ essentialoils3
Arnie
"Arnold Schwarzenegger. He seems like a legitimate cool guy, with the special Olympics stuff he does and encouraging healthy lifestyles and such. He also seems fairly level-headed as a post-political leader, so I'd trust him to work out a good deal with the aliens."
"And if on the off chance the aliens have watched Predator, they would know Arnie is not to be messed with. Arnold Schwarzenegger for sure. Unless the aliens have housekeepers on their ships, then we should probably go with someone else." ~ ProcedureAcceptable2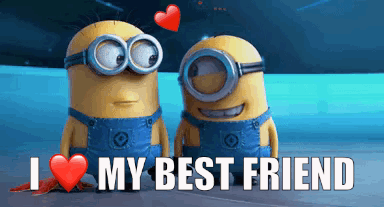 Best Friends Bff GIF
Giphy
"After reading other posts it made me realized I can't endorse someone I haven't met. So I take back Einstein or Edgar Cacte instead my best friend and best person I've ever known Sandra (Flicka) Dukes. It was an honor to be her friend."
~GullibleEffect9399
So we do have options. Not many, considering there are 8 BILLION of us.
Want to "know" more?
Sign up for the Knowable newsletter here.

Never miss another big, odd, funny or heartbreaking moment again.
Keep reading...
Show less
On the internet, people tend to say things they likely would not in the real world. The anonymity of a forum or comment section--composed only of verbal contributions beneath made up names--compels us to socialize with less inhibition; we take more risks with the peers we can't see in the flesh.

Unfortunately, that most often ends in ugliness. People use anonymity to bully, hurl slurs or insults, and troll with little repercussions.
But there are shining moments when anonymity gives people the slight boost of confidence needed to make good things happen. People, covered by the internet cloak, might be more forward about lavishing praise--or asking for it.
And the result is an exchange of positive, communal interactions. Evidently, it sometimes takes letting the guard down for connection to feel more within reach.
One recent Reddit thread offered a prime example of anonymity used for good.
starspixie asked, "What's a small achievement you would like a pat on the back for?"
A few Redditors couldn't help but feel very proud of themselves for their deft handling of all that came with adulthood. The needs and navigations of daily life--often touted as either boring or merely a sign that one is getting older--can feel like a feather in the cap.
These folks had no shame in winning mundane life.
THANK YOU
"Maybe not small. But my job is sort of essential. I support software that is used by many hospitals and medical facilities."
"I've pretty much worked every day and made sure our sh** didn't blow up whole covid wrecked shop. I get no mention. I get no praise but damnit I'm happy to keep helping fight the fight."
-- shartnado3
Making All the Right Moves 
"Trimming 7 years (so far!) off our mortgage through minor payment tweaks and tax return lump sum payments."
"It takes planning and discipline, but means we'll both be able to retire without house-debt. Planning to surprise SO with this next year once I get it down a little further."
-- flitterbug78
The Leap 
"I finally got the courage to apply to, interview for, and accept another job, and quit the job I've had for a decade." -- whatisgoinghappen
"Good job. I change as well last September. After 14 years it was stressful. Especially with a wife, a mortgage and a kid depending on my income." -- Angio343
33.83 Years of Training
"I successfully plunged a toilet today! For the first time in my 33.83 years of existence! I'm just relieved I don't have to call the guest house manager."
"That'll teach me not to flush toilet paper in India smh."
-- fvckyes
Some people took a more pragmatic approach when reflecting on their recent achievements.
They thought of their health, and what strides they've made in taking care of the one and only body we each get.
Keep It Going, Keep It Going 
"Running 45 minutes to one hour most days for the last four weeks." -- InbhirNis
"That's brilliant!! Geesh if you can keep that up, even if it becomes just a few times a week you are adding YEARS to you lifespan, as well as LIFE!" -- BlueLunarStar
Pristine Extremities 
"I been biting my nails all of my life and have finally stopped. I always feel a little silly to show my friends and be like, look, I have nails!" -- mobiuthuselah
"Hey that's awesome! I've been biting my nails for like 20 years, it is a HARD habit to break. 👏👏" -- takethehiddenpaths
Others took a moment to share that success at things that ought not be taken for granted. Often, a lifelong struggle with mental health was a major factor in the difficulties up until now.
But every dog has their day, hopefully plenty of more days to come.
1, 2, 3
"I did three loads of laundry today. Folded and put away too!" -- rockbiter81
"Is..is that humanly possible? I mean put away and everything?" -- AtheneSchmidt
"Several years ago, when I was majorly depressed, laundry was the hardest thing to do. It felt never ending. To this day, keeping on top of laundry is like saying 'I'm doing ok' for me."
"Doing three loads, folding AND putting away is amazing from my perspective! Congrats! Good job!!" -- Smartass_Narrator
Step One, Check 
"I've been making a point to try and shower every day."
"It doesn't seem like much, but when I'm going through a rough bout of depression - it's the biggest accomplishment I can muster and I'm very proud of myself and my current level of stinky-ness"
"(current stink level: not stinky!! Yay)"
Upswinging 
"Drug addict for the last 10 years, tomorrow marks 2 months clean. May not sound like a long time but it's longest I've gone ever" -- yo_Slick
"Been an alcoholic for 9 years. 2 weeks sober tomorrow" -- IscreamwhenIsh**
Here's to You Making It 
"today is my 26th birthday and I'm still around for it" -- b4byd0t
"I've been depressed for decades. I just turned 49 four days ago and I never thought I'd get here. It's been rough for most of those years, but I'm still here and I think of all the people I've helped that wouldn't have happened and it gives me a purpose. Do the same."
"Think about anything you've done, even if it's just giving directions to a stranger. You helped that person get to where they needed to be. If you weren't there, they might still be lost now." -- eddyathome
It's a thread that reminds us we're never far away from deserving praise. Sure, we may not all be out here reinventing the wheel or saving the world ever day.
But life can be toilsome, and it's nice to know there's a corner of the internet sitting in your corner.
Want to "know" more? Never miss another big, odd, funny, or heartbreaking moment again. Sign up for the Knowable newsletter here.
Keep reading...
Show less