I tell you what:
He would look at certain corners of the internet and immediately start crying.

Reddit user, Matadorhin, wanted to know how we think the son of God would react when they asked:
"Jesus returns and sees our world, whats the first thing he says?"
The modern era of the world can be highly influential, and who can say what Jesus might be into the moment he arrives.
I'm Sure There's A Lot He'd Enjoy, First Off
"As carpenter, he would probably really dig the whole IKEA thing."
CriticalThinker55
"As a fisherman you know he'd dig Bass Pro lol...."
TeslaCoil77
"He'd enjoy the abundance of foot spas though."
Cuesport77
On The Flip Side Of Those Feelings...
"Welp… time to tell dad to start from scratch again."
N7_Izanagi
" Dad, get the meteor. We clearly need a new f-cking creature to roam. "
ProfessionalOwn7442
"I don't think he would say anything, he would just uncontrollably sob for a full 45 minutes before returning to Heaven to tell God to remove the Sun."
ARedditUserThatExist
He'd Probably Be A Good Party Friend, Though?
"Anybody got water?"
captain-wonderful
"Best drinking buddy ever. Water is typically free at most restaurants, so I'd be getting free wine. Even at non-alcoholic places."
PRTY24-7
*rim shot sound effect
"I just flew in from heaven and boy are my arms tired."
CurlSagan
"I love the idea of a Jesus that just like Michael Scott. Like he means so well, but is just the most cringe worthy person to listen to or be around."
Ganglebot
"I'm picturing Buddy Jesus from Dogma with this personality"
battlelevel
His Tik-Tok Would Go Viral
"Don't forget to like and subscribe and leave a comment bellow!"
supergolum
"This Rapture brought to you by Raid Shadow Legends"
Accidental_Shadows
Religion shouldn't be that hard. You attend service, take the lessons on how to be a better person to heart, and then use those lessons to help guide you and only to a more fulfilled existence.
It's certainly gotten twisted along the way, hasn't it?
Misusing The Point, Completely
*looks at Televangelists flitting about on private jets paid for by parishioners*
"Are you motherf-ckers back? No more humane catch-and-release, where can I get a glue trap big enough for temple moneylenders?"
bonos_bovine_muse
It's Laid Out There For Us
"You guys couldn't follow ten simple rules?"
sayziell
"9 out of 10. It's my neighbor's butt I couldn't leave alone..."
444unsure
One Way Or The Other
"Depends..."
"How's he coming about? If he descends from heaven as some kind of spiritual mouthpiece of God, it's probably going to be something along the lines of, "Wrong."
"If he goes the birth canal route again, it'll probably be, "Mama."
CharmedConflict
Hopefully, and this is a big hope, this world hasn't gotten so twisted that it's not possible to come back from.
Certain Demographics Really Don't Know Their Geographical History

"I died for this?"
Wefwolf
"and WTF is this super white dude in all these pictures you're venerating?"
GimmeSomeSugar
"I like the ones where he's draped in an American flag and holding an assault rifle."
FSMFan_2pt0
Wonder What His Thoughts Are On All This?
"..... What's with all the crosses? Which part of my story made you think I liked crosses?"
Societal_Plague
"What's funny is that it was a stake rather than a cross and it was like a gallows - it was a common method of execution. They would put your hands above your head and drive a nail between your ulna and radius - you would slowly suffocate to death. That's why when they stabbed his side liquid flowed out, his lungs had filled with fluid."
"Like a lot of other religious customs it was adopted as part of bringing pagans who already worshipped a cross into the fold, they were allowed to keep their religious ceremonies and symbols just the meaning behind them was changed to be all about Jesus"
"What shouldn't be surprising is that the Cross and Christmas both rose to prominence around the same time."
yiotaturtle
Gone In A Flash
"One very audible sigh and just vanishes"
Omnizoom
The day might never come, at least while we're all here, but we can only hope this world turns into the kind of one where the son of the great creator might be comfortable hanging around for a while. We should all work to turn this world into something a little nicer.
Want to "know" more?
Sign up for the Knowable newsletter here.
Never miss another big, odd, funny, or heartbreaking moment again.
Keep reading...
Show less
Many people are convinced that there is life after death. But there are different interpretations of what that life might look like. Atheists, however? They don't believe in any of it. Why would they? There's no proof, as far as they're concerned.
But suppose they had an opportunity to ask?
Would God, whatever a god might look like, answer?
And what might that answer be?
People shared their thoughts with us after Redditor SoAllofThis asked the online community,
"Atheists, if there is life after death and you were standing before a supreme being after you passed away, what would be the first thought that came to mind and the first question you asked them?"
"Is this the start..."
"Is this the start of my own Isekai?"
ArmedPandyFury
Depends, did you see a truck?
"Are any humans' beliefs close to who or what you are?"
mkicon
Well, according to Michael from The Good Place, "On October 14, 1972, during a magic mushroom trip, Doug Forcett described to his friend Randy the nature of the afterlife to a surprising degree of accuracy — getting it 92% correct."
Sooo... maybe?
"What is it..."
"What exactly is it you say you DO here?"
MacarioTala
I'm good with people! I'm a people person!!!
Simple.
"Who are you?"
[deleted]
What If the being replies: "I'm you"?
What then?
"So which one..."
"So which one is it, and how worried do I have to be?"
fussyfella
After that, you can always ask, "So which one are you, and what's next?"
"I'd ask..."
"I'd ask, when can I see my dogs?"
Specialist-Phrase332
Sorry, your dog is in Dog Heaven. It's on a different cloud. If you want to go there, I'll have to reincarnate you as a canine.
What's your position..."
"What's your position on honest doubt vs disingenuous piety?"
DoubleLigero85
Something tells me plenty have gotten into so much trouble over the years asking about different variations of this question while growing up in a fundamentalist Pentecostal family.
Karen
"I'd like to speak to your manager."
halason
Next, you can ask, "Do you know who I am??" and see where that gets you.
"Could God..."
"Could God microwave a burrito so hot that he himself could not eat it?"
[deleted]
It's worth a shot.
Well, God... the ball's in your court.
Punk'd!
"Was it all just a prank, bro?"
Nightmgr
*God points at camera*
We've got youuuu!
I'd want to know what the hell is up with wasps, personally. Someone answer me that.
What would you ask? Feel free to tell us more in the comments below!
Want to "know" more?

Sign up for the Knowable newsletter here.
Never miss another big, odd, funny, or heartbreaking moment again.
Keep reading...
Show less
It's fun to imagine gaining a superpower.
But what if you gained the ultimate power?
The power of an omnipotent God?
Redditor r_thelegend27 asked:
"You've just become God, what's the first thing you do?"
FAQs
"Set everything straight with everyone in a worldwide Q&A." ~ laudinum
Who Needs Instructions?
"Learn the controls."
"Skip tutorial." ~ AzzBall
And On The 7th Day...
"Take the day off." ~ SuperstitiousPigeon5
"Pro Tip: do it on a Sunday." ~ THIS_IS_GOD_TOTALLY_
Low-key Lord
"Just wander about doing miracles and calling myself God and see how long it takes for people to realise that I am in fact God." ~ LilGoughy
Sorry!
"Make a TV show where I slowly reveal which religions are wrong, a bit like Deal or No Deal." ~ trans-positivity-BOT
Sky Blue?
"Turn the sun blue to f'k with people." ~ SteakAgitated
A Slidewhistle Would Be Funnier
"Sounding trumpets around the world."
"Just scare em a bit." ~ Snickers585
Mini-Mes
"Fracture my consciousness between billions of people to interact with other versions of myself and forget how lonely I am." ~ Gator08
Mighty Smitey
"I want to smite something."
"It seems like something biblical that I should do." ~ elastic_slacker
Clean House
"Eliminate all persons who faked religion for personal gain and power." ~ Im_a_seaturtle
"Eliminate all persons who use religion to persecute others, take away human rights and to commit heinous acts against others." ~ calibared
With great power comes great responsibility.
So what would you do?
Want to "know" more?

Sign up for the Knowable newsletter here.
Never miss another big, odd, funny or heartbreaking moment again.
Keep reading...
Show less
Turns out not all of us are interested in being benevolent Gods.
It's Reddit, so we're not exactly surprised, but we're suddenly glad divine cosmic powers don't work this way.
Reddit user Purple_Pineapple_752 asked:
"If God gave you his powers for 1 hour, What would you do?"
So here's the thing, Reddit has no chill.
Like none.
So every random whim, thought, or chip on people's shoulders certainly came out in the comments.
And honestly... it's delicious.
Some Redesigns Needed
"Redesign human knee and shoulder joints. Because, seriously, I've got some bug reports that have been ignored."
- m_sporkboy
"You've got my vote! As a nearly 30yr old with chronic arthritis, I'd say thank you!"
- RiskyBisc
"Yup. Tore my ACL the other month in college football and am now a 'house potato' according to my dad."
- Bu11tproofTiger
"Both of my shoulders are reconstructed. My hips are finished as well an I'm in my 30s ."
"I think the human body needs to be made of better quality parts at this point lol"
- lolparty247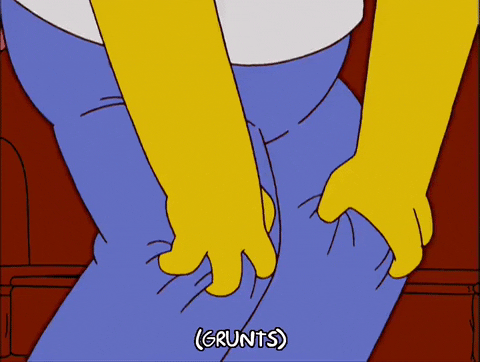 Giphy
Game Time
"Elected politicians, and candidates for office can no longer lie."
"Intentionally or unintentionally, every thing they express will be truth. If they try to lie, it will come out truth."
"This is not meant to be wholly benevolent."
"No half truths. No vagaries. The plain and objective truth, or silence. Those are their options."
"And it applies to all elected politicians, officially government sponsored ones (MPs) or otherwise, like say the elected spokesman of the IRA."
"Let the games begin."
- AlphaTangoFoxtrt
"This is actually terrifying."
"Imagine you are elected. You want to know the nuclear launch codes? No worries, just try to state the first character in the sequence."
"You cannot lie. So what you say will come out as correct. Now just have someone write it down."
"Want the password to the white house twitter account? No worries, just get someone to vote you into some form of office. Could be you and joe-no-body, it doesn't matter."

"Privacy would end overnight."
"No no no, you want them to not be able to tell intentional lies. Then at least it's limited to things they know. And just for good measure, give every elected official a strong sense of questioning their own knowledge."

- UFO64
"I feel like this power will end up being a monkeys paw. You try to do good but it has an equal/opposite reaction..."
"You make it so politicians can't lie, and the followers just accept it and still vote them into power."
"Make it so people have critical thinking and aren't easily misled by conspiracies and propaganda, then I dunno, maybe we find out we needed conspiracies in our life and we now no longer question anything.. Idk.."
"You remove corruption and it has some unforeseen knock on impact where now South American or African countries become super powers and a new cold war erupts with new players."

"Yeh monkeys paw... Beware of this power..."
- splashbodge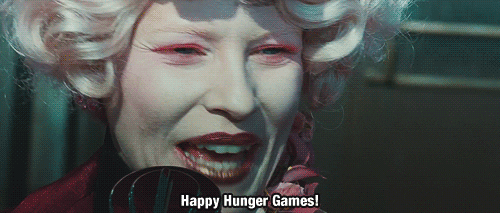 Giphy
Toast Technicalities
"Create various images on toast and have fun watching believers react to them."
- CaptchaSolvingRobot
"But technically... they would be right because it was you as God!! You!!"
- SonOfARemington
"I've often wondered how many people eat their Jesus toast without ever bothering to check."
"Extending the thought, how many people actually do check their toast only to think to themselves, 'Hey! It's Keanu Reeves!' "
- smeeding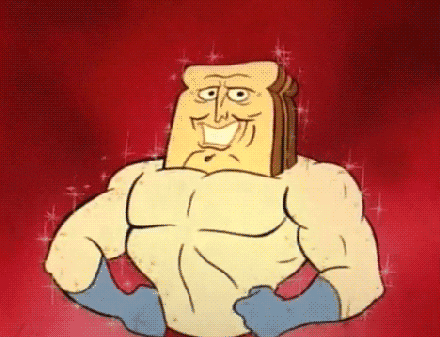 Giphy
Can We Vote For This Person?
"1st of all, I would make it so that everyone napping always wakes up refreshed. All naps now last 23 minutes but feel like 4 hours of perfect sleep."
"Nothing is addictive."
"All men are given perfect recall about everything their wives have said or done."
"All women obtain positive body images."
"Taco trees."
"People who are cool never have their shoe laces come undone. A-holes have their laces break every Friday."
"Dogs stay small puppies for 3 extra months and come out potty trained."
"Turtles can play trumpet."

"America switches to metric with no fuss."
"The internet makes sense to everyone over 70....but they chose to avoid social media anyway."
"Corn syrup goes away."
"All religions announce simultaneously that God is kinda... but not exactly gay."
"Every swastika owned drawn or tattooed is slowly burned away over a week. It hurts really bad and is replaced by a picture of a teddy bear blowing a very startled looking Nick Cage."
- Ethandrul
"You had me at trumpet turtles and taco trees."
- fallen87angel
"I also choose this god."
- PBnBacon·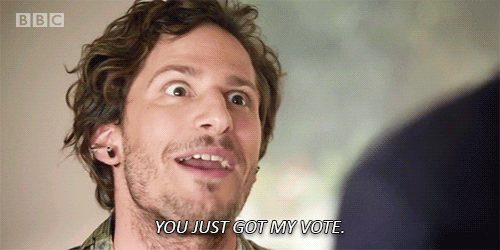 Giphy
Assuming I'm Still Interested
"Assuming I'm still really interested in Earth, get us back to zero or a good starting point."
"Remove all trash and pollution everywhere. It just ceases to exist."
"Complete all municipal separated storm sewer projects instantly."
"Instantly create storm water gardens wherever necessary. Instantly eliminate lawn culture and convert to lawn alternatives to eliminate run off."
"Instantly convert all power generation to safe thorium nuclear and renewable. Instantly convert all sea shipping to clean nuclear."
"Instantly convert all cars to electric. Create charging stations at every residence."
"Instantly convert all heavy construction equipment to a safer fuel (I don't know what yet). Instantly put solar panels on every structure/house. Instantly create bike lanes everywhere. Instantly create bike culture of the Netherlands everywhere."
"Upgrade everywhere to high speed rail systems similar to Japan. Switch all roads to permeable pavement."
"Instantly perform major upgrades on every structure, road and bridge everywhere. Have all work go to new construction and maintenance."
"Instantly install field drains and timer stadium lights in all playing fields."
"Instantly process all rape kits in all police stations."
"Instantly repair all playgrounds and park features everywhere."
"Automatically register everyone to vote. Create 10 new states out of Texas and California. Instantly pass political reform."
"Legalize all drugs. Instantly create more treatment centers."
"Instantly cure all ailments that are in recovery in hospital and would cure naturally. Instantly move those patients back home."
"Instantly kill all patients who would die naturally. Instantly inform all families."
"Instantly remove all graveyards and eliminate practice of saving dead. Create new ritual of donation to science or turn into tree."
"Instantly create depression cure. Instantly create obesity cure. Instantly create formula to grow/repair existing teeth."
"Instantly change taxation rate to post WW2 for businesses. Instantly change view of all workers to pro-union."
"Instantly identify and eliminate all political corruption. Have everyone just realize all this exists."
"Eliminate all religious belief everywhere. Instantly create belief in helping neighbors, being a good person, and creating a heaven on earth."
"Eliminate all mosquitoes. Bring back bees."
"Is time up? Was that an hour?"
- winnower8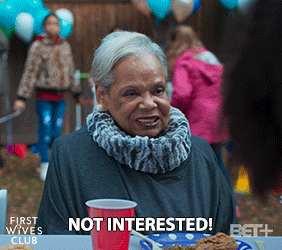 Giphy
One Solution To The Fossil Fuel Issue
"Having given it some thought:"
"Easy parthenogenesis for all humans, regardless of their biological sex and mental identity."
"And the natural ability to self terminate pregnancies. And self. That would wipe out a whole bunch of angst and repression in the world."
"The ability to fly, as someone else suggested, at fairly rapid speeds. This would vastly change society, no more cars, planes, elevators, stairs, possibly no more country borders, it would be nearly impossible to enforce. The demand for oil would plummet and the environment would be healthier."
"Extra longevity, with senescence happening only a few years before death."

- CanadianJogger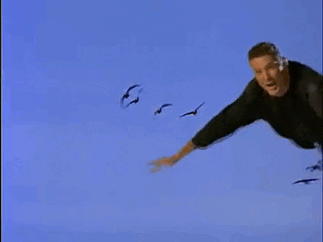 Giphy
Genderqueer Garlic Bread
"Make an easily accessed and super powerful source of electrical energy that's renewable and environmentally friendly, it's also easily accessed (this could just be 100% efficient solar gen, or a generator that somehow turns heat back into useable energy? I dunno I'll be god, I could figure it out)."
"Cure All Diseases"
"Humanity now has the ability to magically transform themselves freely to look however they choose, provided it's still anthropomorphic."
"I'm genderqueer; this would make it so all the non-cis people wouldn't need expensive drugs and surgery, or suffering, although I guess we'd be dealing with a few furries but y'know that's fine with me."

"Reverse earth's environmental damage back to pre-industrial while maintaining all the infrastructure changes."
"Finally, all major US and Canadian highways are underground and infinitely maintainable, AND there's also Bullet Trains that run underground with them along the WHOLE interstate/400 Series and Extension/Trans-Can that way I NEVER HAVE TO DRIVE AN HOUR TO WORK AGAIN."
"AND all Cities with populations over 10K have more-than-adequate 100% free public transit that's also so efficient the busses/trains/trolleys/whatever are never late."

"OH one more thing: Since everyone is gonna be sexy because of the Shapeshifting, everyone is either pansexual, or ace, and the people that are ace aren't seen as weird and are completely respected in their orientation. And we all have an innate sense both to locate each other and to locate garlic bread."
- someBrokeCanadian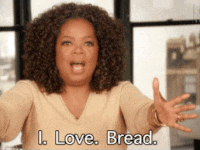 Giphy
The Timer
"I would set a timer for 10 years and then everyone dies and the earth explodes. I would make everyone aware of the timer."
"I think that would eliminate a lot of bullshit around the world like war and hate, and would make for a really good last time alive until we all die together."
"Am I a weirdo?"
- DoobieMcBeast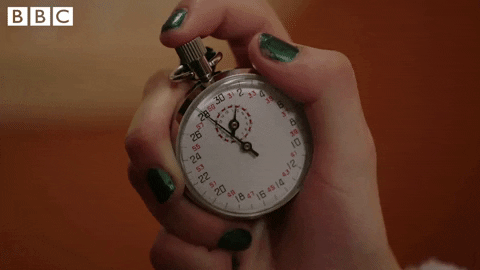 Giphy
Sky Farm
"Erase COVID"
"Curse everyone whose name was listed in the Pandora Papers to spontaneously explode somewhere in public and just let the media chips fall where they will."
"Create a sky-dwelling jellyfish that eats carbon fumes and whose tentacles contain a chemical that makes you feel total euphoria for 8 hours straight."
"See how long it takes humans to turn them into a carbon-sucking, drug-producing sky farm animal."

- NebulaPlural
"I am 100% on board for carbon-Hoover-jelly-sky-fish-farms."
"Magnificent."
- sinskins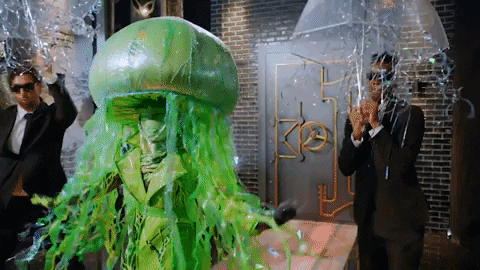 Giphy
"Because Who Wouldn't?"
"I'd get rid of all mental impairment diseases and conditions. Alzheimers, Dementia, the severe mental impairment that some kids are born with (Not sure what the various conditions are called)."
"I would make humans and other animals immune to cancer. I would extend healthy human lifespans by another 50 years, and dogs and cats can also live as long as humans."
"I would then give humans the ability to research and cure other diseases and ailment so that mankind could eventually have treatments for such things as they come along. I say this because I only get an hour and things will appear in the future that can't be predicted (even with God's power)."
"And lastly, I'd of course, give my self a bigger dick, because who wouldn't?"

- ClownfishSoup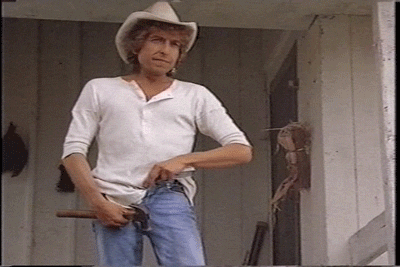 Giphy
Oh you didn't honestly think we were going to get through an article about god-like powers and NOT have someone use it for penises... did you?
Come on now.
You're not THAT new on the internet.
You know how people are around here.
What would YOU use your god-like powers for now that you've read some of Reddits ideas? Let us know in the comments.
Want to "know" more?
Sign up for the Knowable newsletter here.

Never miss another big, odd, funny or heartbreaking moment again.
Keep reading...
Show less
Religion isn't for everybody.
That may seem like a controversial statement, but it's just fact.
And that is ok. They have that choice.
People lose faith.
Hence the birth of the atheist.
It's always fascinating to learn about when someone chose to change beliefs.
So let's discuss it.
Redditor SuspiciousStranger10 wanted to hear about some people ended up losing faith, they asked:
"Atheists from religious families, what made you a non-believer?"
I'm still on the fence.
I believe in miracles.
I also have a strong Catholic background.
But I have questions.
Within the Pages
"Read the Bible. Realized 99% of the Christians around me had never read it. Then realized that the vast majority of people have no idea of what's in its pages. American Christianity is a joke." ~ stayathomepop7
Damnation...
"It just didn't make any sense to me, and I was tired of being told that I'm going to hell." ~ DeltaSolana
"Constantly being told that I was going to hell just for missing church once in a while was the start of it for me. But if they actually believed that then they are in hell too for judging me." ~ Affectionate_Pea_811
Simple Things
"Imagine telling a kid that they'll be forsaken and tortured for eternity if they masturbate or eat shrimp." ~ DeltaSolana
"That was another one. I was 12 or 13 and accidentally left the bottle of baby oil in in the living room after a late night of watching Cinemax. My grandma said something about 'spilling semen' and going to hell. I think my fate was sealed at that point because I had already decided that I was going to be watching Cinemax as often as I could." ~ Affectionate_Pea_811
Nut Speak
"Second grade teacher told us we'll go to hell for swearing. Once. Imagine the kind of person telling second graders they are all going to hell. (And we didn't have religion taught in school. That teacher was a nut that probably hated children)." ~ Hedgehog_Owl
"Kid: 'Well s**t, if I'm damned to hell for just cursing one freaking time, then I guess the butt is out of the stable, isn't it? No freaking reason to hold shit back now!'" ~ BronzeAgeTea
No Q & A...
"Grew up and started asking questions. They didn't like that." ~ goatsandwich43
That Bible.
So many authors.
So much soap opera and drama.
It feels less like proof and more Soap Opera Digest.
I Learned
"I started reading the Bible." ~ DeXyDeXy
"Read it once around age 14 to prove to myself God existed. That backfired. Read it again in my 20s but skipped the 'begats' that pretty much sealed in my atheism." ~ Annual_Rooster5678
Abraham you Crazy!
"When I had to put on my private school Bible final that the earth was 6000 years old I really started to dig in what the hell I believed. The whole Abraham sacrificing his son on a mountain is just so f**ked up too."
"It started with 'Even if he was real I wouldn't want to worship him.' It snowballed from there. Great moral teaching book though for the most part." ~ Princess_leia1993

'youth pastor'
"I just gradually... stopped. I kinda always knew it was BS, but imprinting is a thing and it stuck with me for years. All those endless years of church and bible camps, the rantings about hell and the devil, it stays with you."
"Social control... But now, nothing. I want proof, not the bullcrap from some 'youth pastor' that just says believe. Until I see actual proof, I'm an atheist." ~ TheGoodJudgeHolden
'speaking in tongues'
"I was raised Southern Pentecostal. My grandmother was insanely religious, so I was always at church."
"The church I went to believed in 'speaking in tongues' laying of hands, miracle healing, taking up serpents (handling snakes) and all other kinds of nonsense. I went with it for a long time. About 13 I went to a revival summer camp."
"There was a whole ceremony about pledging yourself to Jesus and not having sex. That spun into kids my age going to a microphone and confessing they had sexual thoughts or what they had done with other people. Then the pastor would pray for the kid and they'd 'pass out' on the floor."
"Pastor comes to me and prays and like pushes me off balance so I play the game and lay on the floor. I'm laying there and just kinda took stock of the actual insanity of this service. I think I lost faith then. After going home I paid more attention to the actions of the people in the church during the services, and realized how utterly insane it was."
"It wasn't long and people actually started acting differently to me because I wasn't doing what they where and I was asked to not return." ~ paythefullprice
I Like a Hero
"When I was 10, the swami (Hindu priest) at my local temple asked me who my favorite God is and I replied 'Thor'. He laughed and my family laughed and everyone around laughed and told me that these are imaginary characters made to fool kids and make money." ~ Typical-Type-408
These Low Effort Jobs Have Surprisingly High Salaries | George Takei's Oh Myyy
Have you ever worked one of those jobs that paid you to kinda sit there? If you have, you know the joy that comes with watching the entirety of Breaking Bad ...
School Days
"Catholic school." ~ arianleellewellyn
"This. I knew by 8th grade that religion was not my thing. I do think that Catholic school was partially responsible for my femdom thing though. So not a total loss." ~ vidfail
Never Stuck
"I was raised in church and catholic school. But it never really seemed to be part of the culture, just my surroundings, if that makes sense. Some students, teachers, families were religious, some weren't. I didn't really absorb the religious teachings, but tried to take it seriously at some point in high school just to think for myself... And it never really stuck. It was just private school, but also church." ~ Specific-Cook1725
The Cure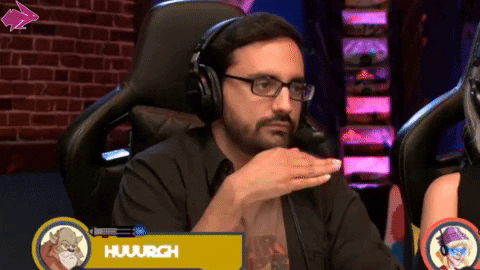 excited star wars GIF by Hyper RPG
Giphy
"Studied 'history of the Enlightenment' at university for a year. Was cured within two weeks or so." ~ Dork_from_New_York
Life on Fire
"I had a lot of bad things happen in my life and if there is a God why would he let this all happen." ~ Chris0nF1re
"Same. After a lot of things I started to think why it is happening, why god isn't doing anything about it. In this process I also read a lot of books on philosophy, self-help, psychology etc. So I slowly moved from religious to agonistic and then atheist." ~ lawlietxx
The rampant hypocrisy...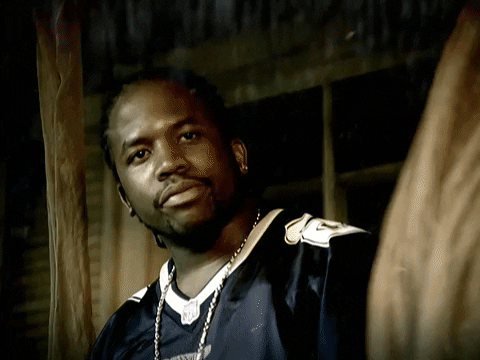 Big Boi Smh GIF by Outkast
Giphy
"I read the Bible in depth. I asked questions in bible study and was punished for not blindly accepting. The final nail in the coffin was the minister who performed my wedding had been moved from a previous parish for having affairs with the women parishioners."
"He was having affairs here and was moved again to a new parish where he did the same. He droned on and on about fidelity and truth in marriage while unapologetically having affairs and the church just moved him knowing what he did. The rampant hypocrisy sickened me." ~ Magnus_40
So called Christians...
"It just all seemed like bull to me. I noticed from a young age that most so called Christians around me were the most judgemental and unloving people. They weren't kind to people truly in need. They were kind only to people like them. I was really turned off by the hypocrisy. While I have met a few Christians who seemed genuine, they are few and far between." ~ aydeeachdee
'damn, where's the love'
"I am tired of hearing things like god is absolute good and all powerful, everything god does is for good, god loves all. But when I read history, religious war, tortures, brutality and stuffs, my brain asks 'damn, where's the love'. Get to watch news and read stories of murderers, pedophiles and so on. Also religion doesn't make any sense."
"All the religious people are quite scary, when some of them fails to turn me into religious, I see the irritation and anger there (even my mom). Plus all the religious conflicts still going on, it feels bad for the powerless innocent people who suffers because of it. To get into an imaginary heaven, people are destroying themselves and others even though we call ourselves intellectual beings." ~ Weary-Ad-6162
Evil
"The problem of evil. If God refuses to stop evil and suffering, they're not benevolent. If they're incapable of stopping evil and suffering, they're not really God. The universe simply makes more sense when you view morality as a human construct. A bunch of dumb animals were trying to survive and find purpose in their existence, and inevitably they created the concept of a higher power." ~ Anubis343
Done by 13...
"Being forced to go to church as a kid and be part of all the holiday plays. All the while getting physically and emotionally beat at home by my step dad and praying every second of the day for change only to be let down time and time again. I moved out when I was 13 and never looked back." ~ Sour_Sunrise
Research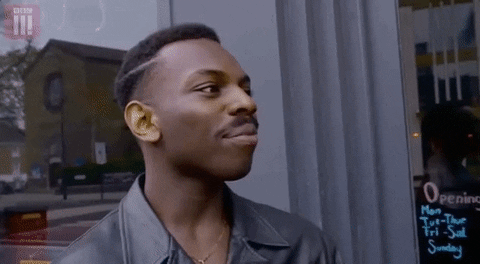 Think About It Reaction GIF by Identity
Giphy
"Went to college, started thinking for myself opposed to blindly trusting who I was told to trust. I used to think that religious folks had good intentions, at least, just misinformed. Now I know that to be wrong. Religion is a plague among the dull minded." ~ senor-churro
I have no answer.
Just faith that there is something better.
Want to "know" more?
Sign up for the Knowable newsletter here.

Never miss another big, odd, funny or heartbreaking moment again.
Keep reading...
Show less