God is a big part of life.
It's become a contentious topic in life for many to discuss.
So people are so driven by faith.
And many others find it just a fun fantasy.
But what many of us believe is deeply personal.
And that should be respected.
Redditor Glittering _Leading74 wanted to talk about one of life's most controversial issues: God. They asked:
"Do you think God is real, and why?"
I believe in God. I just sort of have to. I'm also afraid of death.
No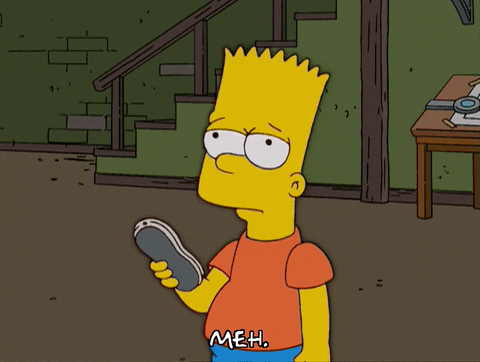 Bored Episode 15 GIF by The Simpsons
Giphy
"At this point in time, No. I've explored several denonminations and attended a church faithfully for a big part of my life, participated in Sunday school as a child and adult, read the bible, prayed."
"But finally accepted that I don't believe in God. I think the God concept is more about feeling connected to something bigger than yourself. Feeling connected to yourself and others. But I don't feel connected and I don't have faith or trust."
Patient5199
Marcus Knew
"Live a good life. If there are Gods and they are just, then they will not care how devout you have been, but will welcome you based on the virtues you have lived by. If there are Gods, but unjust, then you should not want to worship them. If there are no gods, then you will be gone, but will have lived a noble life that will live on in the memories of your loved ones. - Marcus Aurelius"
blargney
Explain Please
"I really hope God is real but lacking any proof it seems like a fantasy to me. I'm terrified of death currently because I don't have a real belief system. I'd be so comforted if I were able to rely on any afterlife at all."
Kurapica147
"Yep if God doesn't understand why I didn't believe then he is not God! 1000s of religions pick the wrong one suffer for eternity! Once again all eternity humans are full of sh*t were barely a blip in the universe's timeline."
arcspectre17
Precisely...
"One of the biggest reasons I don't believe in God is precisely because i presume it was an invention made by a group of people who used their new religion as a weapon to earn easy cash thanks to the fact that it was really not hard to fool people in that era (even easier considering that they probably targeted poor people who needed something to give them a will to keep living in awful conditions)."
"Thats why they tried to silence a lot of intelligent people (for example, Galileo Galilei, who supported the idea that the Earth and the rest of the planets were the ones orbiting around the Sun, instead of the greek theory that the Catholic church imposed that said that the planets and the Sun orbited around the Earth) who, if they hadn't been stopped by the Church, technology would be a lot more advanced than what we have today."
TheGoldenRavioli
Lost It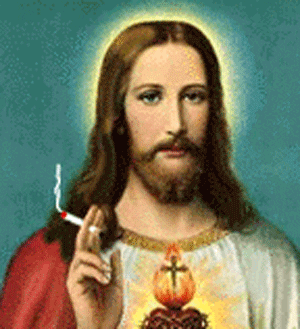 jesus GIF
Giphy
"No, was raised a Christian but have had so much loss and general not having enough proof and such and just didn't enjoy it that I quit believing in it."
Angryriverrose
Being raised certain ways can lead to more questions than answers.
Ideas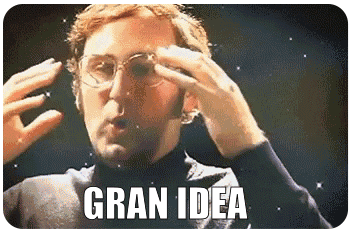 Design Idea GIF by Veo Branding Company
Giphy
"I do but I don't really follow any religion. I have my own ideas about everything. And there ain't really a reason why. I guess I just wanna believe that there is life after death or something."
Why_The_Sad_Face_Bro
I can't handle that...
"My dad was a minister. I tried SO hard to believe for my parents' sake mostly. But I just can't. I also cringe so hard when people talk about 'God was with him, that's why he was ok' or 'God saved her!' or 'God was obviously present in this terrible tornado because the bibles in the pews were unmoved.' I can't handle that. That's like saying God abandoned the person who wasn't ok."
"God didn't want to save that other person. God cared more about bibles in a building than he cared about the actual real lives lost in the tornado. I can't believe or worship something like that. I also used to say I believed in something, but wasn't sure it was the Christian God. Now I'm not even convinced of that. Most of the miracles I see happening are the pure results of science."
metubialman2
Saviors
"I have major issues with organized religion. But I can't be sure about anything else. I feel like maybe there is something there, and idk what it is. But I'm trying to live my life as a decent person either way. I do like the story of Jesus. With or without all the majorly religious stuff, he was just a good guy running around being nice to people and telling people not to be a**holes."
"I like the way that Jesus didn't have any problem with anyone who wasn't victimizing another person.
ETA - honestly it's the story of Jesus that gives me such huge issues with organized Christianity. This is their savior, right? Paid for sins and set the world right. But apparently they want to keep Judas-ing him, the way they act."
TinyGreenTurtles
What's Next?
"Having faith of a God kind of just gives me more purpose and makes me more at ease about whatever comes after death. Even if he turns out not to be real then the important thing is I had guidance to follow instead of pondering the point of my useless existence and living for nothing. It's not about following God, It's about following your own beliefs that give you comfort in this crumbling world you will one day leave."
bonniebull1987
No Appeal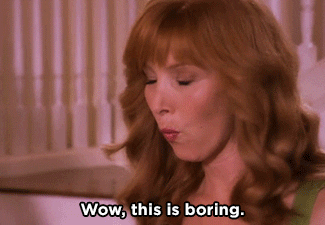 Over It Wow GIF by The Comeback HBO
Giphy
"No. Raised religious but it just never appealed to me. I don't think about it, question it, or wonder about anything religious or spiritual in nature. Just complete non-interest."
oldfrench*hore
This will probably never be an issue with an answer that makes anyone happy. So believe what brings you comfort.
What do you believe happens after death? Let us know in the comments.
Keep reading...
Show less
If you dealt with network or system management, you're familiar with admin privileges.
If not, well basically it means you can change or delete anything in that system.
Sort of God-like powers really...
Redditor ValenFrost wanted to know:
"What would you do if God gave you admin privilege on Earth?"
Whoops!
"Invert controls."
- aphexakira
"Honestly this wouldn't be too bad, of course there'd be a lot of car accidents but after a year or two people wouldn't be able to notice much happened most likely."
- WillTFB
"Imagine wanting to lift your right arm up and end up pulling your left arm to the ground. could you really get used to it?"
- Main-Consideration76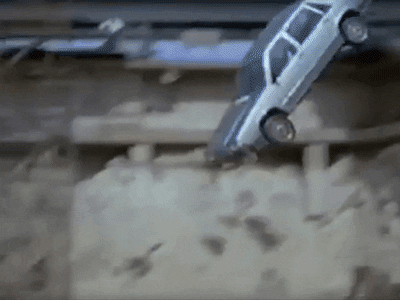 Giphy
Hard Reboot
"[Start New Game]"
- graperwave
"Message pops up [Are you sure you want to boot EARTH.V5794615.exe?]"
- Vitalis597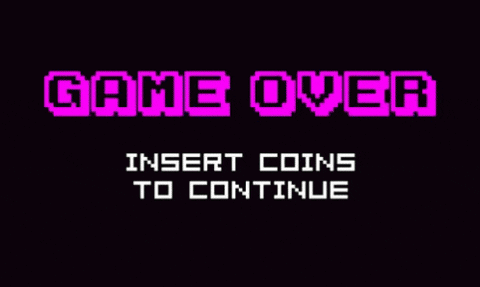 Giphy
Dentistry Is Finished
"Make people have teeth like the crocs. When a tooth is injured a new one always pops out."
- BeeOnAutotune
"Motherf'kers that paid to get their wisdom teeth pulled about to be mad as f'k."
- BigPimpin91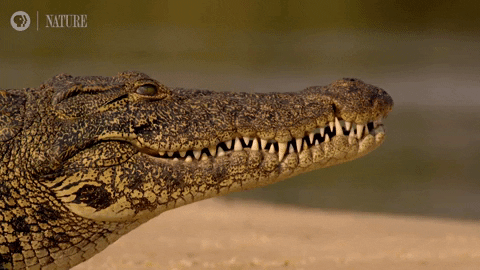 Giphy
Give a toot, don't pollute.
"Anyone who knowingly litters, sh*ts themselves."
- Eat_Carbs_OD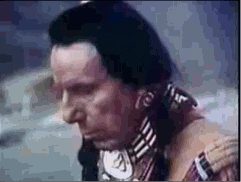 Giphy
Empty recycle bin, too.
"Start deleting all the corrupt human files."
- Mediocre-Band9131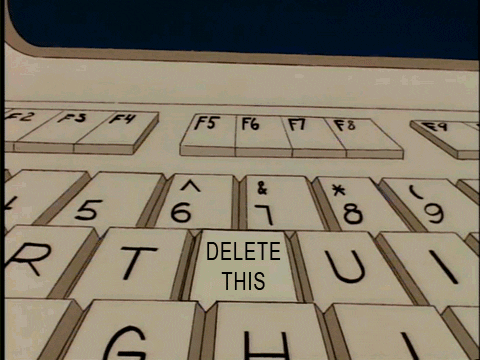 Giphy
Ewww...
"I'd switch the taste of sugar and salt, then lay back and watch the reign of chaos."
- c_changedusername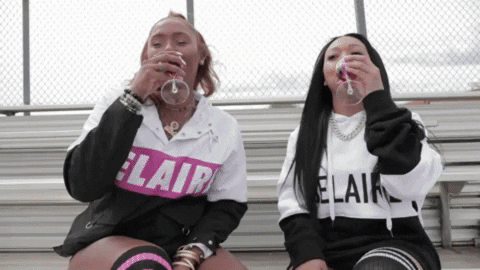 Giphy
The Buzz
"Ban mosquitoes."
- the_old_gray_goose
"Why? Just make mosquitoes suck fat instead of blood."
- tfngst
"Great, now we have to deal with morbidly obese mosquitoes now."
- lgndk11r
"We won't have to deal with them very long if it's morbid 🤷"
- mint_tea_0_0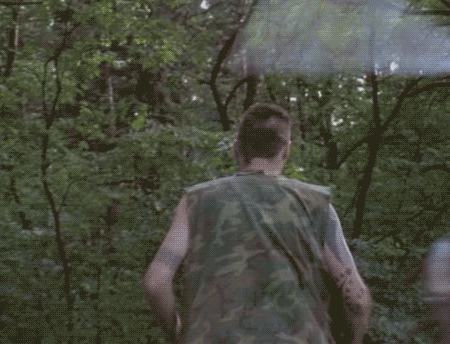 Giphy
Green New Deal
"I would take the forest grow tool and regrow all the missing forests that some of the NPCs cut down. The system should use the available carbon to satisfy this thus fixing the overabundance of CO2 in the atmosphere."
- Akul_Tesla
"Also, salt marshes! They capture 25-50 times as much carbon for their size as some forest types."
- Finn1sher
"They're on the list. It all depends on how long I have admin privileges for."
"I also got to fix the coral reefs they're major carbon sinks."
- Akul_Tesla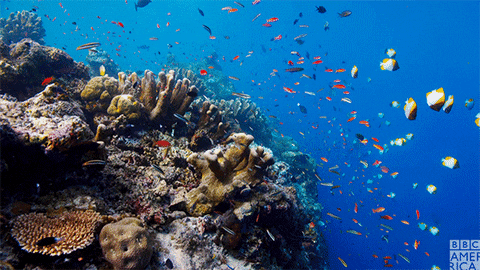 Giphy
Stats
"Set everyone's greed level to 0."
- ArguablyTired
"Empathy to 10."
- Corgiboom2
"Just remove the drive to horde wealth. Nothing wrong with wanting a better life for yourself or your family. It's the impulse to enrich yourself at others' expense that's the problem."
- Tsukikaiyo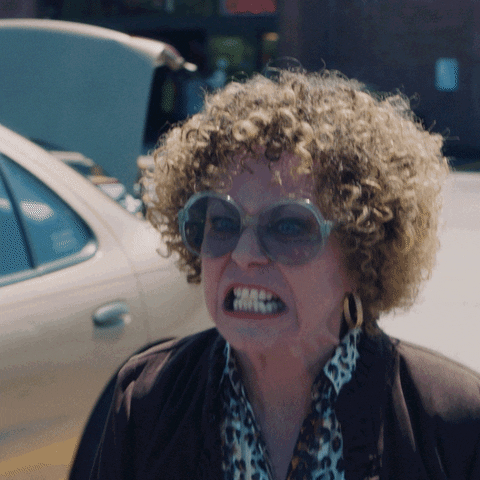 Giphy
Live Long and Snuggle
"Resurrect Harambe."
"Increase the lifespan of dogs and have them stay healthy for much longer."
- ThunderStruck115
"Also cats."
- A-Nery
"Ever since Harambe died literally nothing ever got better."
- Cooldudeyo23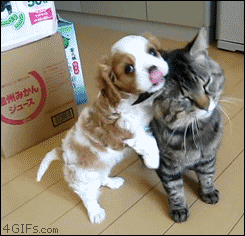 Giphy
People certainly had a lot of diverse ideas.
So, what would you do?
Keep reading...
Show less
I would love to know how people don't fear death.

I mean, it's the end. Life will be over. That kind of sucks.
Yet there are people who find tranquility in it.
Can you teach the rest of us?
Redditor deensuk wanted to hear from everyone who has a calmness about the heading to the afterlife. They asked:
"People who are not scared of death, why?"
I have a constant fear of death. I wanna perfect the ending of "Death Becomes Her" so I can live forever.
Before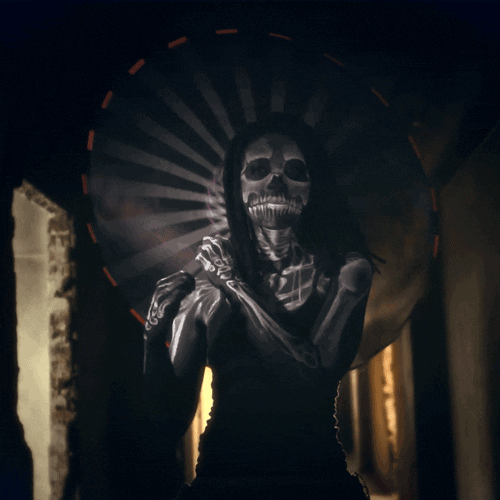 morbid death GIF
Giphy
"I'm not scared of death because of working in health care I was around it so much. I AM scared of what leads to death, however."
Full-Mulberry5020
Why now?
"Why should I be scared now of something that's only going to happen at the end of my life?"
User Deleted
"I did this cult thing called the landmark forum and I actually did like their "meaning of life": the meaning of life is that there is no meaning. Life is empty and meaningless. There is no answer."
"Life is what you make of it and every persons answer is equally valid because there is no meaning to life. Life exists as, basically, an accident, we are all here by complete accident, there's no great mystery, it's all biology and you are 100% free to make life about whatever it is you want."
Conservative_HalfWit
Death and I are good friends...
"I was very sick as a child. Spent ages 7-20 in and out of hospital due to kidney issues. Lost a kidney at 28. Almost died during the surgery to removed the dead kidney due to blood loss. Had 5 surgeries back to back during the next 2 years. Twice they had difficulties bringing me out of anesthesia."
"Found my favorite aunt dead in her bed when I was 22. Watched my best friend die from a brain tumor at 30. Death has been a constant force in my life. Sometimes just on the edges waiting, sometimes unexpected staring me in the face. I'm not afraid because it's always been there. I now work in healthcare. Death and I are good friends."
Tiny_Teach_5466
No Worries
"Because it's coming for us all, sooner or later. So there's no point in worrying about it. I am much more concerned about day to day minutiae. The Lars von Trier film Melancholia starring Kirstin Dunst portrayed this perfectly. If there was an asteroid hurtling towards the earth, I'd probably be more preoccupied with worrying about whether I left the back light on or not."
Giallo_submarine
It's Over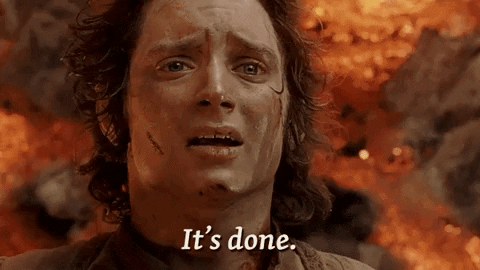 The Lord Of The Rings Mueller Report GIF by reactionseditor
Giphy
"Because no one has ever made it out alive, and I was dead for an eternity before I was alive, and didn't suffer the slightest inconvenience because of it."
MarshallApplewhiteDo
I never thought about the before much. I hope the before is quick.
The Effects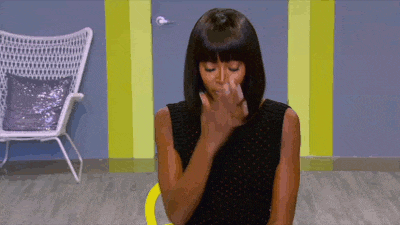 Pray I Hope GIF
Giphy
"I hope that when my times comes it will be merciful. My uncle had a stroke, he is paralyzed. My grandmother is 91, but is losing all her memories of her life. Death does not scare me, what could be left of me before I die is what terrifies me."
M1ssy_M3
No Terror
"It's like when the writer Nabokov said that he saw a picture one time, a picture of before he was born. It was a picture of his mother, his brother and sister that were older than him, but he had not been born yet. He said that when he saw that picture there was no terror in him, even though he was looking at a picture where he didn't exist."
im_on-the_can
state of nonexistence...
"I'm not afraid of death, I'm afraid of dying. Death is just the state of nonexistence I experienced before I was born. I don't remember it because I didn't exist yet. Death will be the same way. I just don't want the transition to be marked by pain and sorrow at things left unfinished. I want it to be quick, painless, and with me surrounded by love."
Wazula42
I'm Gone...
"Because once I die, I won't know it. I won't miss people or regret things or feel pain or sadness about anything. I might fear being sick and slowly dying, just having to live with the knowledge that it's all going to end and this is the last time I'll ever see the people I love or taste good food or hear good music. That sounds almost unbearable. But death isn't even a thing, it's just having done something (died)."
"It's like virginity, it's a made-up state of being that just says whether or not you've experienced a specific occurrence. Once I die, I'm gone. My corpse will be the empty wrapper I used to be in, just garbage to be disposed of in whatever way makes my survivors feel better. I'll be switched off. If I don't worry about what the light feels after the bulb burns out, why would I be afraid of being dead?"
SallyHeap
At Peace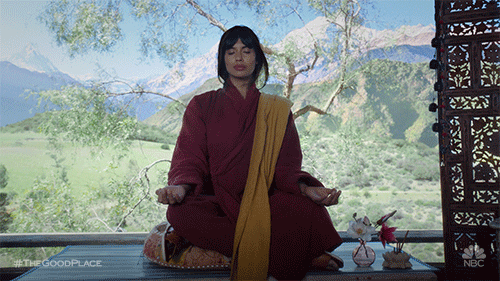 Season 3 Nbc GIF by The Good Place
Giphy
"I'm scared now because I have young kids. Once my kids are old enough to be on their own I imagine the fear will subside and I'll have a more relaxed approach."
User Deleted
Some very interesting perspectives. May it all calm peacefully and with great mercy for us all.
Want to "know" more?
Sign up for the Knowable newsletter here.
Never miss another big, odd, funny or heartbreaking moment again.
Keep reading...
Show less
I tell you what:
He would look at certain corners of the internet and immediately start crying.

Reddit user, Matadorhin, wanted to know how we think the son of God would react when they asked:
"Jesus returns and sees our world, whats the first thing he says?"
The modern era of the world can be highly influential, and who can say what Jesus might be into the moment he arrives.
I'm Sure There's A Lot He'd Enjoy, First Off
"As carpenter, he would probably really dig the whole IKEA thing."
CriticalThinker55
"As a fisherman you know he'd dig Bass Pro lol...."
TeslaCoil77
"He'd enjoy the abundance of foot spas though."
Cuesport77
On The Flip Side Of Those Feelings...
"Welp… time to tell dad to start from scratch again."
N7_Izanagi
" Dad, get the meteor. We clearly need a new f-cking creature to roam. "
ProfessionalOwn7442
"I don't think he would say anything, he would just uncontrollably sob for a full 45 minutes before returning to Heaven to tell God to remove the Sun."
ARedditUserThatExist
He'd Probably Be A Good Party Friend, Though?
"Anybody got water?"
captain-wonderful
"Best drinking buddy ever. Water is typically free at most restaurants, so I'd be getting free wine. Even at non-alcoholic places."
PRTY24-7
*rim shot sound effect
"I just flew in from heaven and boy are my arms tired."
CurlSagan
"I love the idea of a Jesus that just like Michael Scott. Like he means so well, but is just the most cringe worthy person to listen to or be around."
Ganglebot
"I'm picturing Buddy Jesus from Dogma with this personality"
battlelevel
His Tik-Tok Would Go Viral
"Don't forget to like and subscribe and leave a comment bellow!"
supergolum
"This Rapture brought to you by Raid Shadow Legends"
Accidental_Shadows
Religion shouldn't be that hard. You attend service, take the lessons on how to be a better person to heart, and then use those lessons to help guide you and only to a more fulfilled existence.
It's certainly gotten twisted along the way, hasn't it?
Misusing The Point, Completely
*looks at Televangelists flitting about on private jets paid for by parishioners*
"Are you motherf-ckers back? No more humane catch-and-release, where can I get a glue trap big enough for temple moneylenders?"
bonos_bovine_muse
It's Laid Out There For Us
"You guys couldn't follow ten simple rules?"
sayziell
"9 out of 10. It's my neighbor's butt I couldn't leave alone..."
444unsure
One Way Or The Other
"Depends..."
"How's he coming about? If he descends from heaven as some kind of spiritual mouthpiece of God, it's probably going to be something along the lines of, "Wrong."
"If he goes the birth canal route again, it'll probably be, "Mama."
CharmedConflict
Hopefully, and this is a big hope, this world hasn't gotten so twisted that it's not possible to come back from.
Certain Demographics Really Don't Know Their Geographical History

"I died for this?"
Wefwolf
"and WTF is this super white dude in all these pictures you're venerating?"
GimmeSomeSugar
"I like the ones where he's draped in an American flag and holding an assault rifle."
FSMFan_2pt0
Wonder What His Thoughts Are On All This?
"..... What's with all the crosses? Which part of my story made you think I liked crosses?"
Societal_Plague
"What's funny is that it was a stake rather than a cross and it was like a gallows - it was a common method of execution. They would put your hands above your head and drive a nail between your ulna and radius - you would slowly suffocate to death. That's why when they stabbed his side liquid flowed out, his lungs had filled with fluid."
"Like a lot of other religious customs it was adopted as part of bringing pagans who already worshipped a cross into the fold, they were allowed to keep their religious ceremonies and symbols just the meaning behind them was changed to be all about Jesus"
"What shouldn't be surprising is that the Cross and Christmas both rose to prominence around the same time."
yiotaturtle
Gone In A Flash
"One very audible sigh and just vanishes"
Omnizoom
The day might never come, at least while we're all here, but we can only hope this world turns into the kind of one where the son of the great creator might be comfortable hanging around for a while. We should all work to turn this world into something a little nicer.
Want to "know" more?
Sign up for the Knowable newsletter here.
Never miss another big, odd, funny, or heartbreaking moment again.
Keep reading...
Show less
Many people are convinced that there is life after death. But there are different interpretations of what that life might look like. Atheists, however? They don't believe in any of it. Why would they? There's no proof, as far as they're concerned.
But suppose they had an opportunity to ask?
Would God, whatever a god might look like, answer?
And what might that answer be?
People shared their thoughts with us after Redditor SoAllofThis asked the online community,
"Atheists, if there is life after death and you were standing before a supreme being after you passed away, what would be the first thought that came to mind and the first question you asked them?"
"Is this the start..."
"Is this the start of my own Isekai?"
ArmedPandyFury
Depends, did you see a truck?
"Are any humans' beliefs close to who or what you are?"
mkicon
Well, according to Michael from The Good Place, "On October 14, 1972, during a magic mushroom trip, Doug Forcett described to his friend Randy the nature of the afterlife to a surprising degree of accuracy — getting it 92% correct."
Sooo... maybe?
"What is it..."
"What exactly is it you say you DO here?"
MacarioTala
I'm good with people! I'm a people person!!!
Simple.
"Who are you?"
[deleted]
What If the being replies: "I'm you"?
What then?
"So which one..."
"So which one is it, and how worried do I have to be?"
fussyfella
After that, you can always ask, "So which one are you, and what's next?"
"I'd ask..."
"I'd ask, when can I see my dogs?"
Specialist-Phrase332
Sorry, your dog is in Dog Heaven. It's on a different cloud. If you want to go there, I'll have to reincarnate you as a canine.
What's your position..."
"What's your position on honest doubt vs disingenuous piety?"
DoubleLigero85
Something tells me plenty have gotten into so much trouble over the years asking about different variations of this question while growing up in a fundamentalist Pentecostal family.
Karen
"I'd like to speak to your manager."
halason
Next, you can ask, "Do you know who I am??" and see where that gets you.
"Could God..."
"Could God microwave a burrito so hot that he himself could not eat it?"
[deleted]
It's worth a shot.
Well, God... the ball's in your court.
Punk'd!
"Was it all just a prank, bro?"
Nightmgr
*God points at camera*
We've got youuuu!
I'd want to know what the hell is up with wasps, personally. Someone answer me that.
What would you ask? Feel free to tell us more in the comments below!
Want to "know" more?

Sign up for the Knowable newsletter here.
Never miss another big, odd, funny, or heartbreaking moment again.
Keep reading...
Show less