I find I have less time and patience and interest for absolutely everything.
The years we add, the more we recognize all of the flaws.
Our flaws and life's.
Redditor vieps about what parts of life we tend to find ourselves over with each passing year. They asked:
"What becomes less interesting as you age?"
I'm over always staying positive. Bleh. Who needs it?
Winners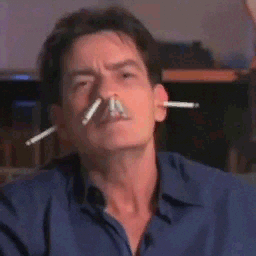 team winning GIF
Giphy
"Who won. Who won any crappy argument. I'm in my 60s and when I hear someone winding up to tell me a story that features 'then I saidxxxx then SHE saidxxx'.... my brain stops."
pyrofemme
Private Thoughts
"Other people's opinions of you."
LucyVialli
"Yeah, I love being 40 and having self belief. You can only hold back and have been right so many times before you learn to speak up, and stop giving a sh*t what people might say."
AlterEdward
"Yes, came here to say this. Ultimately, only you can make yourself happy and that starts with loving yourself and not caring about other people's opinions."
Lee2026
The Popular
"Following trends."
StarViolet33
"I think it starts to creep in when you hit like 30, even. You still put in the effort, but you don't just closely follow trends. Especially not fashion trends. I mean it's getting popular to dress like mall goths again."
"That was lame the first time around. We're just stuck on a 20 year cycle for fashion. Baggy pants are coming back as well. Which is another dumb one, to me. Don't get me wrong, skinny jeans were a bad idea for like 90% of people. They looked good on skinny people. Not so great on others. But baggy pants just look bad on most people, to me."
appleparkfive
I May Die
"Getting sh**faced."
FirefliesAndBikinis
"This, yeah. The next day sucks now. Usually I strictly limit myself to 2 drinks a night, and rarely drink more than 2-3 nights in a given week."
"Here a couple months ago I'd had a particularly bad week, said f**k it, and decided to just relax and not pay attention to how much I was drinking. All was fine till I stood up. Queue stumbling across the house to the bathroom and waking up in the hallway the next morning thinking I was gonna die. I don't remember getting drunk being like that 20 years ago."
siskulous
Who Cares?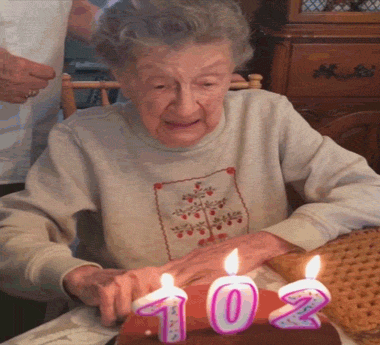 Very Funny Oops GIF by America's Funniest Home Videos
Giphy
"Birthdays."
SupineProtoplasm
"Once you hit 21, there aren't many more exciting milestones (in the US). At 25 you can rent a car but that's it."
SmartAlec105
I try to keep celebrating each year, but I grow more and more tired. I feel that one.
"freedoms"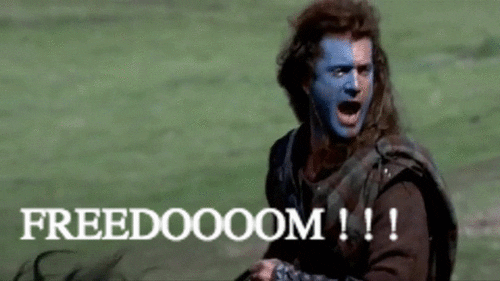 free freedom GIF
Giphy
"Adulthood and the associated 'freedoms.' When I was a teen I was so excited about getting to be an adult and drive where I wanted and drink and all that crap. Now I just wanna stay home and watch cartoons LMAO."
GenericNerdGirl
I'll get pissed...
"Mindgames in relationships."
GGBigChungus
"I am very fortunate that I found a wife who never played mind games to begin with, and I never cared, so that has never been an issue in our relationship. We've been together for 33+ years and will celebrate our 30th in three months, and we've elevated our relationship to these micro conflicts."
"Like, she can say something, I'll get pissed, I'll say something back, we go into this split second mode of anger at each other, and literally, 5 seconds later, we're fine. She'll say, 'You're a jerk', I'll say, 'But you nag', and the whole thing is completely defused and over."
"It's the way we are, we're best friends, we're equals in that we trust each others judgement and our decisions are generally mutual. I know it sounds boring, but it's awesome that the most important thing for us that gets less interesting as we age is conflict and an inability to compromise."
oxiraneobx
All of It
"Literally everything. Especially people's opinions."
gingerpeachwin
"I'm 14 and I don't care what others think already... mostly my 'motto' would be 'if it doesn't hurt anyone then it's fine,' no I don't care if you give me that weird look when I make a contraption on the side of my desk out of used correction tape, if it gives me a place to put my pens then I'm keeping it, I'm starting to feel old."
WangYat2007
Cringe
The older you get, the less impressed/interested you are with basically everything. Once you see all the world's gimmicks for what it is, the rose colored glasses start falling off. What got me excited as a 20 year old, does not spark any joy for me a decade later. My motto 'if your past self doesn't make you cringe, you aren't growing.'"
Medical_Season3979
Over It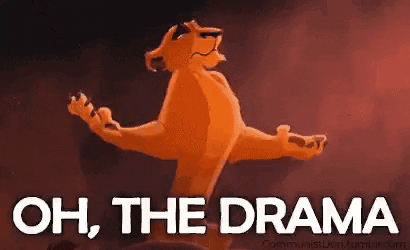 Oh The Drama GIF by MOODMAN
Giphy
"Real life drama. I cannot stand listening to people gossip & talk about who is fighting with who. Who slept with who. Who did this & that. idgaf. You're grown & still acting like you're in high school. it's embarrassing."
theabcsong-
Life goes on. Life moves on. 'Tis the way...
Keep reading...
Show less
Ah college. What a time to be alive.
The people who love to keep that party going are great.
But many have a bad Pater Pan complex and never learn to grow up.
Yet some end up on top of the world.
It's all a coin toss.
Redditor ihaveaclip4urclique wanted to share the tales about what happened to the life of the party after everyone grew up. They asked:
"College graduates of Reddit: What happened to that friend that never stopped partying?"
My life of the party people are dead and depressed. Cheers...
Yin & Yang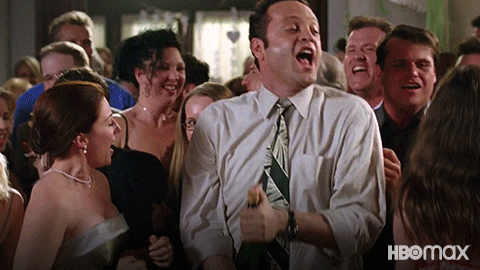 We Did It Win GIF by HBO Max
Giphy
"One's a doctor, one lives in a towable caravan."
Low_Corner_9061
"There doesn't seem to be a lot of middle ground in this thread."
space_monster
Tabs Up
"Worked at a bar in college, and friends worked at other bars. So I knew a lot of people who drank a lot. Most went on to be in sales or some other job where interpersonal communication skills are more valued than raw academic skills. Some do very well."
AmigoDelDiabla
"Bartended full or part time for 15 years now. It's funny those same people keep coming in to drink, but now it's with coworkers and clients and rack up huge tabs and tip the best."
Minimum_Attitude6707
Drink to the Top
"He drank with the right executives at a conference and got offered a job. He now makes three times what I do."
Moctor_Drignall
"I know someone this happened to as well! Our senior year I think she drunk-tweeted something and a company loved what she tweeted that they offered her a job. We graduated 11 years ago and she still works for them! (Although this kind of goes against the thread because she doesn't drink anywhere near as much anymore since she got married and started a family)."
PAKMan1988
Genius
"Ran into an old friend who was like that. We were in our late 30s when that happened and chatted; turned out he partied hard until late 30s and during that time, flitted around job to job to simply fund his partying. One day he looked around and noticed that he was the old guy at the bars hanging with early 20-somethings."
"He realized that all of the folks our age were ahead in their careers, with family/kids etc. Said that was a pretty sobering revelation and enrolled himself back into school and was in his 2nd year of engineering as he wanted to be an aerospace engineer."
rudebish
The Right Way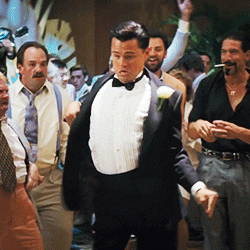 golden globes GIF
Giphy
"He partied with the right guys and now makes very good money in sales where he parties with clients but the company pays for it."
MySonHas2BrokenArms
Sometimes vodka works you all the way to the corner office. I'm on my way...
Never took off...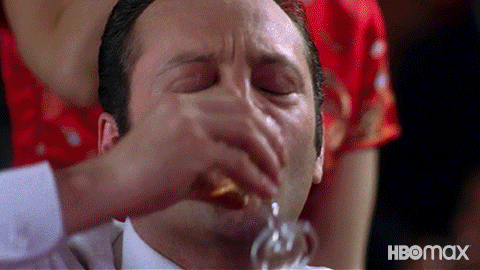 Drunk Vince Vaughn GIF by HBO Max
Giphy
"He decided to do a commercial pilot license. Spent so much money on the training and the partying that his debts overtook him. Here, most airlines don't accept pilot candidates with outstanding debts or criminal records. He never got to fly a plane. He still owes a lot of people small to medium amounts of money. Accepted a menial job writing technical manuals."
Ruggiard
The Mess
"I lived in a house with a bunch of guys. One of them was in electrical engineering. He got a job at Applebees for some extra cash and started having parties with work people after work (so 3-5am). That made it hard to make class so he dropped a semester."
"We all graduated and he said he would refocus on school soon, but he was having too much fun partying. I went back to college 20 years later for a football game. He is still working as a waiter at Applebees. He is the creepy guy who acts like he is best friends a with a bunch of 20 year old kids. He's a mess."
alpacasarebadsingers
Tragic
"He never stopped. He continued drinking at a crazy pace, and lost his job, his driving license, and his wife. He had to move near to a liquor store to keep drinking. He was found dead on the floor of his apartment from a hemorrhage in his stomach caused by years of alcohol abuse. He bled to death from within. He left behind two sons."
SpaceLaserPilot
'dedicated party house'
"A friend of mine in college pulled a Van wilder, and spent 7 total years in college (just getting his undergrad) because he liked the partying so much. He lived in the college 'dedicated party house' that had just two modes, actively throwing a wild party, or recovering from the latest party."
"What was wild about him was that even though he lived a party lifestyle, he got excellent grades and took phenomenal care of himself (when he wasn't getting black out wasted and having weird sexcapades), and was the person who got me into running/marathoning."
"Eventually, he finally graduated with a degree in Mechanical engineering, moved to the east coast, got married and became a born again Christian. He seems happy and successful and just had his first kid recently, but its absolutely weird seeing him post pictures of him getting adult baptized and doing mission work."
GlastonBerry48
Unrecognizable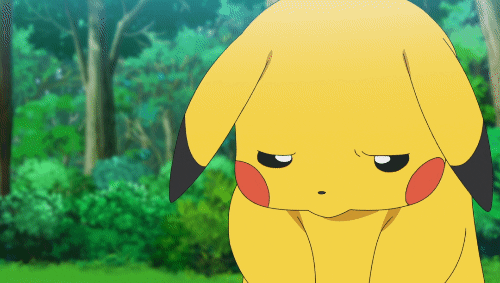 Sad Lonely GIF by Pokémon
Giphy
"He overdosed, blacked out and fell off a balcony at a hotel and hit the pavement so hard his mother couldn't recognize him."
Impressive-Orchid748
The party has to end sometime. When the lights come on... go home. That's clearly a general life lesson as well.
Want to "know" more?
Sign up for the Knowable newsletter here.
Never miss another big, odd, funny or heartbreaking moment again.
Keep reading...
Show less
As I've grown older, I find myself less and less interested in all the trappings of social media and our digital age.
Perhaps the last decade really soured my opinion of big tech companies but if that's the case, then I'm surely not the only one feeling this way.
The more options there are–TikTok and other platforms for example–the less I want anything to do with them.
Do things really have to be so complicated?
Leave me alone (and get off my lawn while you're at it).
People shared their thoughts with us after Redditor gamestar02 asked the online community:
"What gets more complicated as you get older?"
"Realizing..."
"Realizing that it takes more than love to make a relationship work."
caffeinatedandcurious
It's a bittersweet feeling knowing so many people have had the same experience.
"At a certain point..."
"At a certain point, the process of standing up or getting out of bed."
Hmarf
Don't forget about the first few steps that follow.
"People are so busy..."
"Getting friends and keeping friends. People are busy so it's harder and they are also experienced so they don't have that carefree attitude towards new people."
Tango1777
People do seem to become more insular as they get older—demands on our time definitely hasten this process.
"People have experienced a lot..."
"Falling in love. People have experienced a lot and it's harder to not see the bad signs, trust just like that and make yourself believe this time will be special. Of course it can be, it's just hard to make yourself believe in that again and again."
Tango1777
This is a big one.
Even when there might be an opportunity for it to blossom, many would rather turn away from it—not worth the trouble, in their eyes.
"Dealing with..."
"Dealing with medical appointments, insurance claims, prescription coverage limits, co-pays, and physical exercise."
Back2Bach
The USA really is plumbing the depths of absolute insanity when it comes to healthcare stuff. I mean it's really, really weird and creepy.
"Forcing yourself..."
"Forcing yourself to adopt new technologies. As a 44-year-old, it's not that I can't learn to use them, but that I have to nudge myself to do so rather than rely on older stuff. I suspect, based on people I know who are older, that it takes more energy to do so as the years go by."
StChas77

It does get more difficult—and many just get tired of needing to constantly keep up (which starts to feel like a form of work).
"When I was younger..."
"Dealing with your own mortality. At least for me. When I was younger I didn't give it much thought but in my early 40s I tend to think about it more often."
1980pzx
The older you get, the more people you know who have died, which will make you think about your own mortality all the more.
"Forcing myself..."
"Forcing myself to go out for fun. Since I could... you know... just stay home where it's warm, with the yoga pants and my pets and the Netflix. All weekend."
1234assasas
Being able to just sit and binge Netflix without any cares is easy, isn't it? Too easy.
"There just never seems to be..."
"There just never seems to be enough time in the day to do what you need to do, do what you want to do, and get adequate sleep."
hippotatolazer
This is true, though I admit I've moved out of the workaholic phase. It just isn't me.
"I've gotten to the point..."
"Family relationships. I've gotten to the point where I want to be DONE with most of my extended family and have plenty I want to tell them, but can't because my 95yo mom lives with me and don't want to upset her. I've learned how to function around people I hate. Never thought it would get to this point."
OyVeyWhyMeHelp666
Taking care of a family member, especially a parent, is hard, and it becomes harder when you're surrounded by less than supportive relatives... and vultures even.
Getting older doesn't have to be a scary thought. However, it's worth recognizing that things do change, as they do in every phase of life.
Have some observations of your own? Feel free to tell us more in the comments below!
Want to "know" more?

Sign up for the Knowable newsletter here.
Never miss another big, odd, funny, or heartbreaking moment again.
Keep reading...
Show less
In theory, we're supposed to outgrow our childhood fears and settle nicely into a slow burning existential dread like a proper adult.
In theory.
In reality, some fears just stick.
No matter how old you get, or how much math you do to convince your anxiety that it's probably NOT going to happen... some things just stick.
Reddit user iron_horse_ asked:
"What's one thing that still scares the hell out of you no matter how old you get?"
When I was young, my dad's car spun out on an overpass while I was driving with him. I was sitting upfront because there wasn't much of a back seat.
The car came to a stop facing the wall, the windshield framing the long fall that we could have taken. Just a few more inches forward. If he had been going just a little bit faster ...
It's probably not a coincidence that my first actual panic attack happened as I was driving on an overpass on a rainy night.
It just stuck.
Here's what "just stuck" for Reddit.​
The Stairs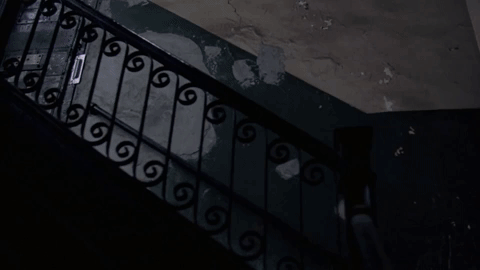 michael douglas stairs GIF by Justin
Giphy
"Walking up the stairs at night when all the lights are off downstairs."
"No matter how hard I resist, I always end up sprinting."
- metee_agar
"For me, I start at normal speed then constantly speed up until I'm going so fast I often fall. It's so stupid."
- PreciousAliyah
"Same! I'm usually the last to go to bed, so I'm the one turning off the lights most nights while everyone else is asleep."
"I imagine my family hears my loud sprinting thuds every night and thinks I'm insane lol"
- largecucumber
Overboard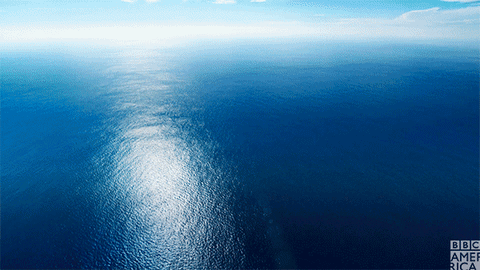 blue planet oceans GIF by BBC America
Giphy
"The thought of being dropped in the middle of an ocean."
"I'm terrified of the emptiness - nothing but water stretching into the horizon in every directions. Treading water and wondering if you should even try to swim or give up and let yourself sink into the ocean ... and to God Knows What that lives there."
-jmongevida
"When I was in the Navy, I'd look out at the sea and it wasn't too bad most of the time."
"There are people watching out in every direction all the time, and there's usually someone working topside to keep an eye on you when you fall in."
"But even the THOUGHT of falling overboard at night is terrifying to me."
"It is damn near pitch black, so even the people watching at night won't see you, and you'll just sit there watching the ship's lights fade into the distance, knowing they'll never find you in the dark."
- MS-07B-3
Mirror Mirror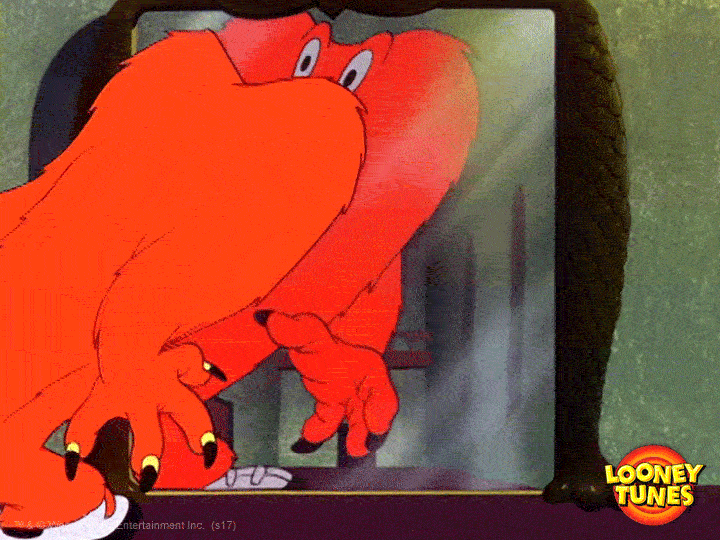 scared looney tunes GIF
Giphy
"Often times when I'm washing cleanser off of my face, I fear that when I lift my head to look in the mirror, there will be a stranger/monster/axe murderer suddenly standing behind me."
"I've had this paranoid thought since I was around 7 years old."
-juliannedattas
"Same but I'm always scared about me being the monster. Like I look up and instead of my face, there's some demonic entity🙃 "
-thegirlwhodied_
"I think this is one of the more common ones."
"Any time I shampoo my hair I make sure to rinse really quickly so that the bathroom demon doesn't have time to show up lol"
- poecilio
"It's odd because looking in mirrors is the only time I can see behind me, but it's also the only time I am scared something will sneak up on me from behind."
"It's completely contradictory to logic. I should feel safer while looking in a mirror."
- snapwillow
Lights In The Dark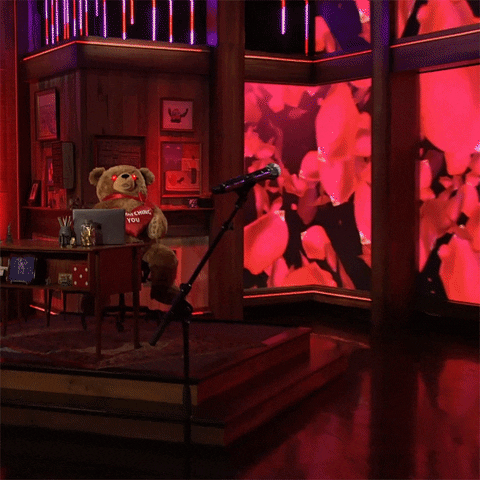 Im Watching You GIF by The Tonight Show Starring Jimmy Fallon
Giphy
"Small, red lights in the dark."
"My TV has one that's always on, but not many things do anymore."
"It makes me extremely anxious and on guard. Maybe that I'm being watched? I can't really explain it and I've pondered why get all wigged out for a hot minute."
- SpoolBus6Oh
"They always remind me of eyes in the dark."
"They belong to some strange, terrifying mystical creature that could kill you at any given moment. It watches from the shadows. Waiting. Watching. Always."
- ScaredBlackCat
"For me it's the possibility of the light winking out for a split second, then coming back."
"That tells you that something is moving right there in front of you in the pitch darkness - and the only thing you know about it is that it's there."
- Prudent_Hawk_7476
Sleep Situations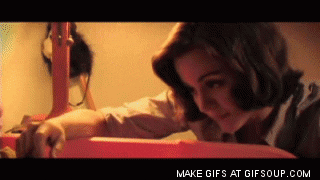 new jersey woman GIF
Giphy
"I can't sleep with my back to the door. I saw a movie as a kid where a girl was sleeping with her back to the door and someone came in and stabbed her in the back."
"Also, the closet door has to be closed because there are monsters in there at night."
"I will still occasionally jump into bed so the monsters under the bed can't grab me."
"A dark house, I flip on every light as I walk through."
"So I guess this means I'm afraid of the dark? *Sighs*"
"I'm 47. I guess I won't be growing out of it anytime soon."
- r_ylenia
"I have this!"
"I'm so traumatized that I can barely go to the bathroom without getting shivers and adrenaline boosts. Going to sleep is horrible."
"I can only sleep if I face the wall and I have to distract my brain from projecting horror stuff on my retina. I always fail."
"I don't know if I'll grow out of this (I'm a teen.) It's bad. sometimes I even look constantly behind me just to make sure I didn't spawn a demon by breathing or something"
- colorfulblack
"I'm 27 years old and can confirm El Cucuy is DEFINITLEY in the closet."
"Haven't seen it... but I know it's there. Never leave a closet door open at night."
- PancShank94
Spiders
"Spiders. God damn spiders."
"Big ones, small ones, fat ones, skinny ones, all of them. They keep me awake at night thinking about them."
"The idea that there is probably at least one hiding in my room somewhere at this exact moment freaks me the f*ck out."
"I once punched my sister in the face for putting a fake one on me."
"When I was a kid, I was going to take a shower and a daddy long leg came crawling out of the drain hole. I puked from the fear and didn't take another shower from the next 2 months."
"Spiders can all die in a fiery pit. They're all gross and disgusting and I hate them."
- aizen_vx
The Floor Is ... Crabs?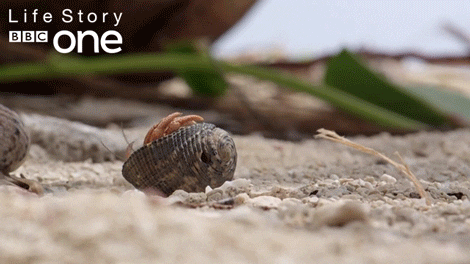 bbc one crab GIF by BBC
Giphy
"Bathing in lakes and seas."
"Once, as a small kid, I went for a swim in the sea only to discover that the ground was covered in small crabs."
"I'm not talking 50, I'm talking thousands of small crabs that would be everywhere where I put my feet down. I was stepping on them, they were scrambling over my feet. I couldn't touch the bottom without touching a crab."
"Now I hate to go swimming if I cant see the bottom."
- LakeTop7461
3:33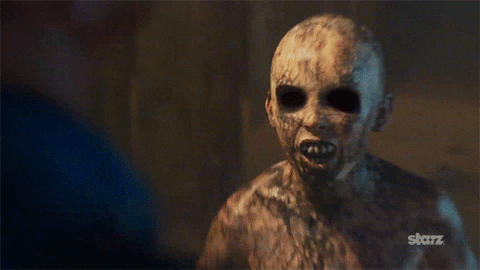 Scared Bruce Campbell GIF by Ash vs Evil Dead
Giphy
"It's bizarre, but it freaks me out when I randomly wake up at 3:33am or happen to notice the time at 3:33pm."
"I think it was some Exorcist movie when I was a kid. I just look the other way like 'nope not noticing this devil sht!' "
"The funny part is I'm agnostic."
"Mom was catholic, though, and quite nuts so this may have played a role in my legit fear of demons, even if rationally I don't think they're real... Probably."
- Otherwise_Flan_7854
Just Bots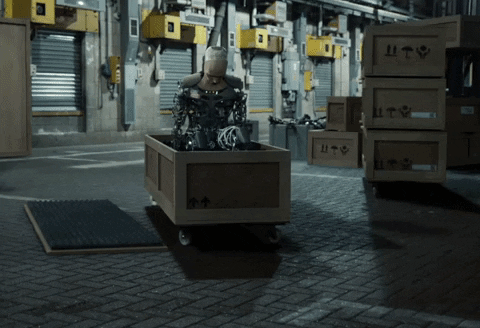 Robots Free Yourself GIF by The Chemical Brothers
Giphy
"The Dead Internet Theory"
"It's getting scarier and more obvious as we get older."
"The theory is that internet "died" somewhere around late 2016 to early 2017 and is being discreetly replaced by bots designed to selectively challenge or reaffirm your opinions to maximize engagement."

"This is also supported by the spread of link rot and content drift. Read up. It's not as tin-foil-hat at you might be thinking."
"People massively undervalue their intuition these days, and are quick to play the tin-foil-hat card when something like this is brought up."
"If something feels off, it usually is."
- Spxders
Fire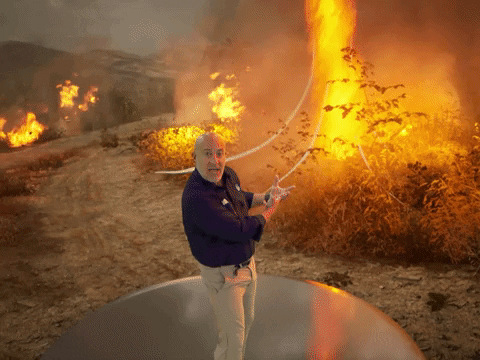 Virtual Reality Fire GIF by The Weather Channel
Giphy
"Bushfires. I live in a very bushfire-prone area."
"It was made super clear growing up how awfully terrifying fires are. They kill. It isn't quick and painless. An extremely intense wariness and fear of them has always been deep-rooted in my mind."
"Just the sight of smoke on the horizon makes me nervous. God forbid I see it on a hot and windy day."
"F*ck fires. So much."
- No-Acanthisitta423
Stairs Again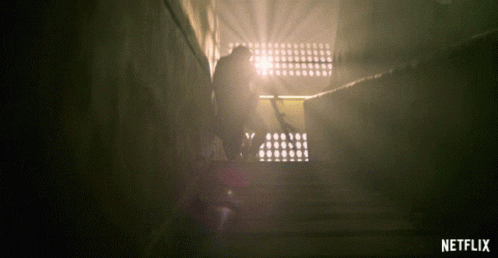 Chris Hemsworth Movie GIF by NETFLIX
Giphy
"Heights, glass railings, steps/escalators and especially around children."
"As a small child I fell backwards down a escalator and managed to catch myself before a point at which I probably would have died."
"It still scares me today. All I saw was the mall floor and glass railings as I fell."
"My ex husband had a little cousin that died on steps. It really bothered me - he was a gorgeous, happy little kid and I spent so much time around him."
"He happened to fall a day after we spent time with him."

- ChineseChaiTea
Welp ... Reddit has just given me a bunch of new stuff to lose sleep over at night. What about you?
Want to "know" more?
Sign up for the Knowable newsletter here.

Never miss another big, odd, funny or heartbreaking moment again.
Keep reading...
Show less
You know how it goes. You go your whole life sleeping okay until you sleep wrong and pull something. How did that even happen? Well, it sneaks up on you.
That's aging for you. Our bodies start to betray us (but it's important to maintain a sense of humor about it). And guess what? It won't be just your body that begins to annoy you as you get older.
People just... suck, man. We're stuck with them, alas.
The online community was keen to share their insights after Redditor hxnry_010 asked,
"As you get older, what's something that becomes increasingly annoying?"
"Clutter!"
"Clutter! Stuff! It didn't bother me that much when I was younger, but it's definitely something that's gotten increasingly on my nerves as I passed into my 30s."
"Definitely exacerbated by the grandmother-in-law who will not stop giving us stuff, no matter how often we ask her to."
dinawia
This is why I continue to purge things, and I am still young! I don't want to deal with it when I'm older!
"Loud, dark restaurants..."
"Loud, dark restaurants - can't hear the server or my friends and can't read the menu without my phone flashlight."
oldkidgrumble
I am definitely already annoyed about this. I want to enjoy my food, thank you very much, and I don't want to lose my hearing while I'm at it.
"People looking at their phone..."
"Lack of awareness - everywhere."
"People looking at their phone while driving, not really listening to the person they're talking to, blocking the grocery aisle with their cart, leaving messes for someone else to clean up, taking good friends or family for granted, contradicting themselves with cognitive dissonance, screwing everyone behind them when the left turn is green, etc."
"You're not the only person trying to live your life today."
ohemjeezus
This is the worst! I can't believe how many people just draw a blank in the middle of a supermarket while out in public.
"Sharing the burden..."
"Sharing the burden of other peoples self-induced personal drama."
Macarogi
An understatement.
Therapy helps. Get some. It'll make you a better person and your friends won't hate you. In fact, they'll be quite happy for you.
"As a kid..."
"Honestly just drama. As a kid, I didn't notice it. As a teen, it was all around me and I was half involved. As an adult, I'm so f**king sick and tired of hearing stupid drama."
TaintedTruth222
Yes, this and gossip! I don't want to hear it, thank you very much!
"When do adults get summer break?"
"Working non-stop. When do adults get summer break? It's been 16 years."
Not_A_Wendigo
I wasn't put on this earth to work yet here I am with bills to pay... sigh.
"Waking up three hours..."
"Waking up three hours before it's time to get up because you're in pain because your bladder is full. The worst."
dmreeves
This is already happening to me. WHYYYYYYY
"Discovering..."
"Discovering new aches and pains when you get up in the morning."
WiddershinsRaven
Okay, I'm still safe. I think...
*gulps*
"Seriously..."
"Small print."
"Seriously, food manufacturers, you don't need to write the cooking instructions in 7-point Arial Narrow."
BirdyCephonAltera
I hate super small print so so much. It needs to be abolished.
"People who can't..."
"People who just can't shut the hell up. Especially on the bus or train. I just want to go back to sleep."
mrmitchs
We can definitely file this under "lack of awareness." People are ridiculous–no one wants to hear you talk to your family members on speakerphone on a bus!
Well, well, I'm feeling super cantankerous after reading these. I don't know about the rest of you but I think it's about time I go find a lawn and tell young kids to get off it.
Getting older?
See something here that you really relate to or something missing?
Feel free to tell us more in the comments below!
Want to "know" more?
Sign up for the Knowable newsletter here.
Never miss another big, odd, funny, or heartbreaking moment again.
Keep reading...
Show less