Mirror, mirror on the wall, who is the smartest of them all?
Who is today's best and brightest?
Are they in charge of Mensa?
There are a lot of brilliant people in the world.
But if we can compare; who measures up to the greats?
Two words: Albert Einstein.
The new generation.
Redditor jumpjoom wanted to hear some thoughts on who everyone thought might be today's greatest smarty pants.
"Who is the closest person alive to a modern-day Einstein?"
I know I'm not on this list. So easy place to start.
The Unknown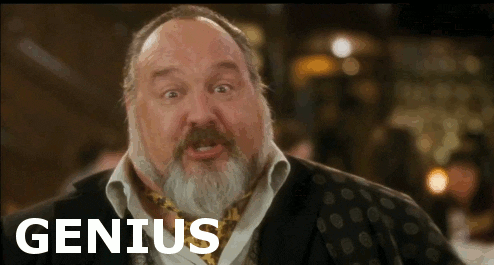 excited genius GIF
Giphy
"We probably don't know about them. They're probably buried in some pharma, rocket science, technology company and are content to do their thing."
believeTheError
"I know this absolute child prodigy genius of a mathematician that went to Harvard and was easily one of the best there. He's currently a professor of a 3rd tier state college."
gigawort
Just as good...
"Even at the time Einstein was alive, it wasn't that he had the most powerful brain or best math ability (many surpassed him here). He worked on and solved some of the most outstanding problems in physics at the time. The late 19th/early 20th century was a special time for physics; classical physics was failing apart but how to fix it wasn't known - Einstein (amongst others) offered some ways to fix things."
"Tons and tons of people are just as 'bright' as Einstein by almost any metric but their work essentially can't as impactful. We're too many decimals deep into measurements now."
Jorrissss
"Emmy Noether comes to mind as a contemporary of Einstein who was easily a better mathematician than he was."
CoastingUphill
Impossible
"I'm going to give a weird answer: John Carmack."
"Just go read some of the things he has done and is doing. From inventing some of the math and programming that gave us the modern computer gaming revolution (this is the guy behind the original doom), to running a rocket company trying to achieve orbit and complete propulsive landings similar to what Space X does today, to dropping everything to create the future of VR."
"Now he's immersed in AI research on top of everything else. The guy is a walking talking genius who sees things on a whole different level. He spent his whole career doing 'impossible' things in software and hardware. Whether you know his name or not, his work has had a real effect on all of our lives, and likely will be even more impactful in the future as we move toward a more virtually-centered life."
Exodi
Advanced Study in Princeton...
"Ed Witten..."
"American mathematician and theoretical physicist at the Institute for Advanced Study in Princeton. He received his Ph.D. in physics in 1976 from Princeton University. He has made landmark contributions to string theory from the 1980's to the present day, most notably the development of M-theory in 1995. He was awarded the Fields Medal in 1990 for his contributions to mathematics and mathematical physics"
Heap_Good_Firewater
It's all Relative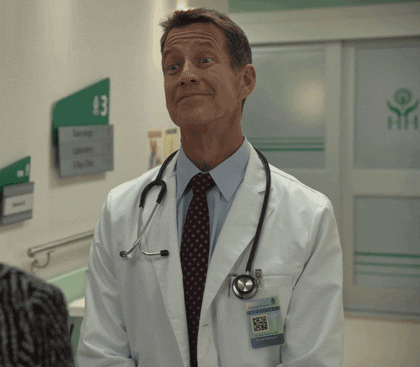 Good Witch Smile GIF by Hallmark Channel
Giphy
"Thomas Einstein, Albert Einsteins great grandson."
XRomaniaIsInSomaliaX
"That dude is a doctor. Imagine living your life having people refer to you as 'Dr. Einstein.' I'd develop a superiority complex."
blue4029
Those Einsteins. They should do a sitcom.
Math Guy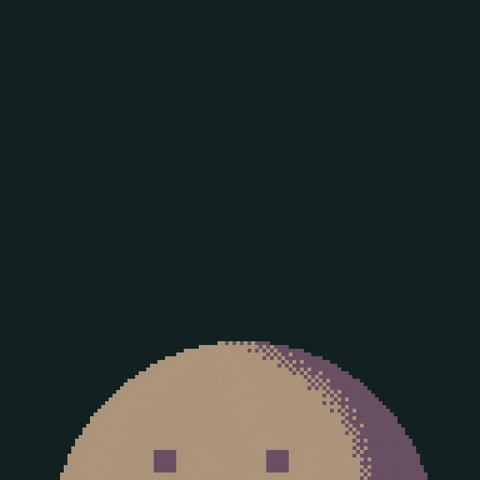 Confused Thinking GIF by JK
Giphy
"Grigori Perelman the Russian mathematician?"
OverLurking
"My man solved the Poincaré Conjecture and just dipped. I love math and I tried to read his paper and I did not understand a single word. The surgery thing seems like magic to me."
Lufernaal
Tao
"Terrence Tao."
david_rohan
"Apparently a strategy, if you're stuck on a problem at higher level maths is to get Tao interested in what you're working on."
JVM_
"From his Wiki. His research topics include 'harmonic analysis, partial differential equations, algebraic combinatorics, arithmetic combinatorics, geometric combinatorics, probability theory, compressed sensing and analytic number theory.' Just look down the rabbit hole of any one of those theories or topics and your mind will explode."
KardelSharpeyes
And the family...
"All of the Tao siblings are terrifyingly intelligent. I had the pleasure of playing a concert alongside Terence's brother, Trevor. I perform my set and am feeling pretty good about myself, and then Trevor gets up and performs gymnopedie no 1, which is a pretty difficult piece, but the dude did it while solving a Rubik's cube. Needless i say, I, and all the other performers that day, felt quite upstaged."
Haverwolf
"Trevor Tao is also an international chess master and is one of Australia's top players."
Askyourdaughter
Thought
"Miguel Nicolelis. He created the theory and proofs of the brain net, basically telepathy. Thanks to this he managed to create a machine that a quadriplegic could walk using the power of thought. And it worked. The power of thought From someone else for this quadriplegic to relearn how to think about walking."
DELAIZ
The One and Only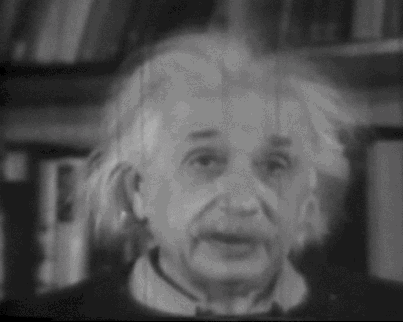 albert einstein GIF by US National Archives
Giphy
"In some fields, science can be so complex and multi-disciplinary that 100s of people have contributed to e.g. gene therapy, CO2 capture or other major contributions to society. So major discoveries can't be attributed to a single person. And most of this science, if published, generally needs affiliations to academia to be taken seriously."
"Einstein was truly one-of-a-kind from his multitude of publications in 1905. I'm 90 percent sure that he wasn't even affiliated with any university at the time. He did it solo, out of nowhere. This makes his discoveries even more impressive! Einstein experts, please confirm that he did in fact not work at a university in 1905. I believe he worked at a patent office."
TheGhettoKidd
I'm not smart enough for this thread but we applaud this next generation of geniuses!
Do you have anyone you'd like to add? Let us know in the comments below.
Keep reading...
Show less
We are a quote heavy, self-help speeching society.
We thirst for leadership because honestly... life is dark and depressing.
How many books, speeches, essays and small "on the daily" quotes do we follow and take to heart?
Do you research every author of every quote?
You should. Or maybe you shouldn't.
Redditor cow780 wanted to hear some inspiration from the worst people possible. They asked:
"Reddit, what are some great quotes by terrible people?"
Just because someone has wisdom, insight and charm doesn't mean they're kind. Evil comes in all packages.
Evil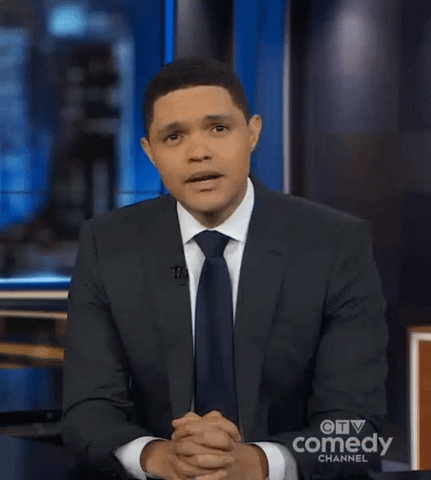 Confused Daily Show GIF by CTV Comedy Channel
Giphy
"'Do not compare yourself to others. If you do so, you are insulting yourself.'"
"-Adolf Hitler"
KornilovCoup
"'Believe in yourself, and you can accomplish anything your heart desires.'"
"- Adolf Hitler"
REDDIT
Alexis Carrel
"'To progress again, man must remake himself. And he cannot remake himself without suffering. For he is both the marble and the sculptor. In order to uncover his true visage he must shatter his own substance with heavy blows of his hammer.'"
"In the context of self-improvement it's a great quote about pushing limits and enduring pain or discomfort in order to grow. However the author of the quote Alexis Carrel was not speaking about improvement of the individual, but of humanity as a whole through eugenics and forced sterilisation of criminals, disabled people, and other 'undesirables.'"
ARXXBA
Gross
"'Decide that you want it more than you're afraid of it.'- Bill Cosby"
vir804
"Man Bill Cosby is so frustrating. I feel like he did so much good while secretly being a slimy piece of garbage."
1CEninja
"Great quote until you realize that with modern context it's kinda disturbing."
Dracos002
Wisdom
"'Faith moves mountains, but only knowledge moves them to the right place.' - Joseph Goebbels"
227743
"The dude has SO many good quotes. Joseph Goebbels is what happens at the intersection of wisdom and evil."
kingfrito_5005
Smile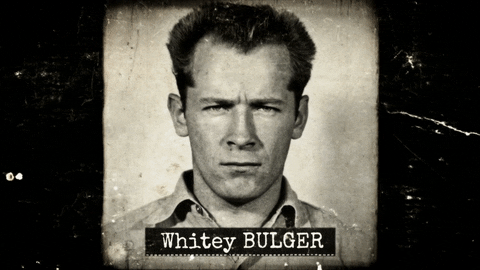 al capone inmates GIF by History UK
Giphy
"'You can get far with a smile. You will get further with a smile and a gun' - Al Capone"
Bombilillion
The villains always get the best lines.
To the Followers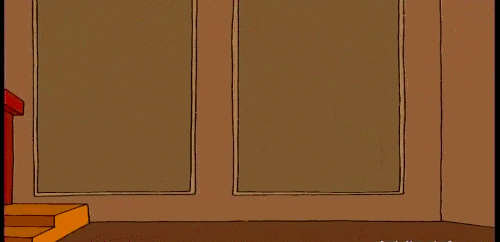 Kool Aid GIF
Giphy
"'My whole life I have suffered from poverty and have faced many disappointments and pain, like a man is used to. That is why I want to make other people happy and want them to feel at home.' - Jim Jones"
SuvenPan
Murderer
"'Women hold up half the sky' - Mao Zedong"
maleorderbride
"My dad used to play that song when I was little. I always thought the line was, 'if you go carrying pictures of Trem and Mao.' I always thought there was some other guy named trem that I had just not learned about in school yet."
444unsure
"Mao killed 80 million of his own people and there are statues of him all over China."
bernahardbanger69
Statistics
"Stalin- 'A single death is a tragedy, a million deaths are a statistic.'"
jdownes316
"Another one by Stalin, often paraphrased as 'It's not who votes that counts, it's who counts the votes.'"
"'I consider it completely unimportant who in the party will vote, or how; but what is extraordinarily important is this—who will count the votes, and how.'"
_Steven_Seagal_
Ruin
"'Expectations ruin relationships' - Michelle Duggar"
"This one stuck with me and then I started to notice the most unhappy people I know are the ones with the most or highest expectations of others."
Beneficial-Cow-2544
"American hero worship is the worst thing. We have to lie about all, of amerikan history because our little snowflakes would melt learning the truth in school. Once you acknowledge that everyone is flawed, it's easier to accept reality."
Unlikely-Anteater-52
Gemini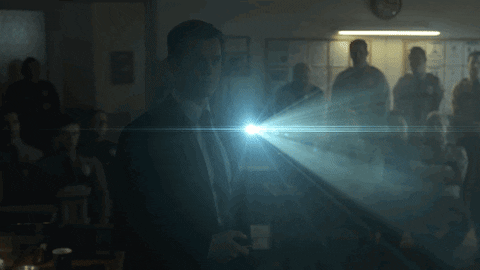 david fincher fbi GIF by NETFLIX
Giphy
"'You gotta remember, if we're all God then we're all the Devil too.' -Charles Manson"
KwikTrist
Even the worst and most of us is can be brilliant. That's why evil can be hard to catch and easy to follow.
Keep reading...
Show less
I love knowledge.
And I've always been envious of those that have it in spades.
I can't watch Jeopardy because it makes me sad.
Yet I love learning about all of the facts.
I've been told that power, much like ultimate wealth, apparently comes with a cost.
Make me believe it...
Redditor GoodDepth wanted to discuss the more somber life details about intelligence. They asked:
"What is the sad truth about smart people?"
I want an IQ of 180. But all the studying in the world won't get me there. Sadly... tell me about being brilliant!
Lost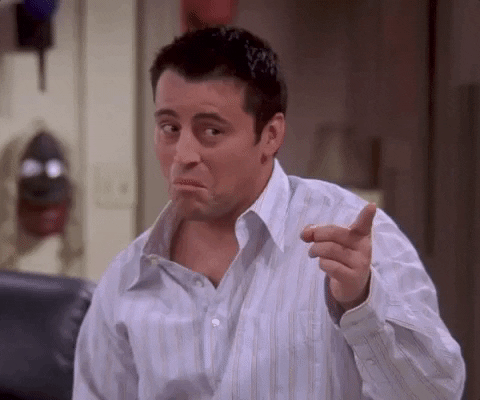 The One Where Estelle Dies Episode 15 GIF by Friends
Giphy
"Intelligence is like four-wheel drive. It just lets you get lost in more remote places.' — Garrison Keillor"
No-Faithlessness5311
Mastery
"The smarter you get, the more you realise you don't know."
Crafty-Ambassador779
"I've noticed there's something weird with this, though. If someone hits a certain level of mastery in one area, they seem to think they can easily be an expert in all areas."
"As an example I used to be a professional carpenter that did work on mostly high end builds. The amount of Doctors and Engineers that were suddenly master plumbers, finish carpenters and electricians and 'knew' more than me after a few days of research was infuriating."
TheIowan
"facts and logic"
"They have no effect on dumb people's opinions."
theboomboy
"Persuasion (like teaching) is definitely a separate skill from intelligence. You can throw around 'facts and logic' all you want, but humans aren't robots. And what you/they consider factual and logical, may not be so."
ncnotebook
"I've found that people don't like to be persuaded by logic and facts if they don't have any logical facts to back their stance to begin with. They much rather go off hysteria and what they believe rather than what reasoning led them to that belief."
Vaxtin
Crushing
"Our school system (Australia) isn't built to deal with them. It crushes bright kids down to everyone else's level. The usual solution is just to give them extra work to do on top of the assigned work, when they finish that too fast. But to a kid, that's a punishment. In this way achieving beyond a certain accepted parameter is quietly discouraged."
theexteriorposterior
fools and fanatics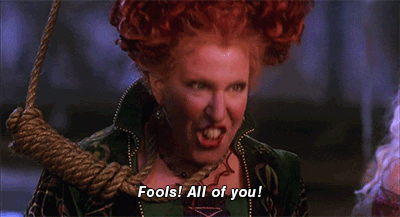 hocus pocus halloween GIF
Giphy
"They are full of doubt compared to people who are not smart."
F**k-Reddit-Mods69
"The whole problem with the world is that fools and fanatics are always so certain of themselves, and wiser people so full of doubts. -B. Russell"
Paddlesons
So brains don't automatically equal brilliance and happiness... Who knew?
I Know what I Know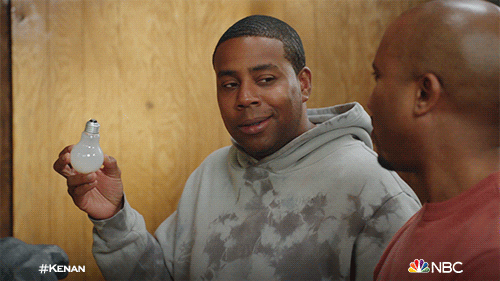 Think Season 2 GIF by NBC
Giphy
"Being smart enough to know you're right while dealing with people too stupid to know they're wrong is soul crushing."
Stryker2279
"smartness"
"There's different levels of 'smartness' and different smart people go about life in different ways. But, I think universally young prodigies are typically isolated. They are at a level far above children their age, but are far younger than the people that match intellectually with (lacking life experience). Either way, a young prodigy can't connect with either group."
Firamaster
Potential
"They don't always find ways of living up to their potential."
Immediate_Aioli342
"To add to this, they're often told they should live up to their potential simply because it exists. The number of times myself and some of my current MSC colleagues have been told we are wasting our potential by not being physicians is soul crushing."
"And demeaning because it implies that pursuing anything other than the hardest, highest paid disciplines is a waste of you, regardless of what makes you happy. Truly sad to see smart people in careers or lives they hate because they did what other people told them they should do."
TinyBabyAlli
I should probably go back to therapy...
"Expectations. Never learning to study until it is too late. Being forced to learn outside of your age related interests. Being terrified of failure. Not being able to balance ambition and said fear of failure. Once again, expectations. My mother put so much pressure on me at such a young age I couldn't handle it. I have done well for myself as an adult, but will never be able to live up to those expectations set by her and others. I should probably go back to therapy."
Putty119
Levels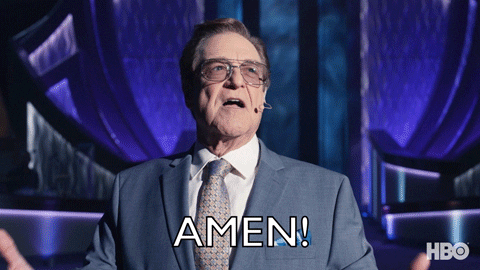 Praising John Goodman GIF by The Righteous Gemstones
Giphy
"There are different types of intelligence. Being good at physics doesn't mean that you should manage people."
oliverismyspiritdog
Well I'm glad to only have average level intelligence. Who needs the stress.
Want to "know" more?
Sign up for the Knowable newsletter here.
Never miss another big, odd, funny or heartbreaking moment again.

Keep reading...
Show less
A lot of "gifted" kids go on to be very successful adults, but that is by far not the case for everyone.
Many find that their "gifted" status leads to higher expectations and less support from adults and they end up struggling in later years of school.
If people on Reddit are any gauge, "successful adult" seems to be the less common outcome.
Redditor Otherwise-Spread-557 asked:
"'Gifted kids' and 'old souls', where are you now?"
Nowhere
"Working a dead-end job"
- JedLeland
"Welcome to the club. I don't have anywhere for you to sit because we couldn't afford it with our sh*t jobs."
- beingapersonoverhere
"Damn, that's a pretty specific coincidence."
- lycanthrope6950
Therapy
"in therapy"
- SeveralOnion8752
"Unpacking childhood trauma and abuse."
- Benrein
"Learning the difference between genuine drive and passion vs a race against my crippling fear of failure and if I stop running I die."
- testsubject347
Burnout City
"burnt out and constantly on the edge of a mental breakdown."
- xBoopyBean57x
"Hey me too! But don't worry I was voted mostly likely to succeed. I guess succeed by not having a mental breakdown weekly."
- drunkdayzee
"Same… Burnt out, riddled with performance anxiety, depressed and too introspective for it to be cute."

- Amethystine_3702
"Oh hey. We're gifted though. Looking back on it now, I wonder if "old soul" was just another way to say traumatized."
- towalktheline
Successful, But...
"PhD and working academic with an impressive list of anxiety-related disorders."
- More_Movies_Please
"Post doc here (well, actually, post my post doc), working in industry. Anxiety doesn't go away and now I get to deal with imposter syndrome! Thanks, brain!"
- Jeremiah_da_Bullfrog
"Hey me too! I still love what I do, and I'd be anxious either way. At least now I can be anxious and get to play with sweet equipment and work with students."
- Aaaaagh
"That's my perspective! I might as well teach and do what I love since the anxiety has made my chest its forever home."
- More_Movies_Please
Doing Quite Well, Actually
"I'm doing ok, actually. I make a six figure salary, have my dream job in an interesting field, have a great partner I adore and I'm relatively healthy. And I'm debt free other than my mortgage, I paid off 70k of student debt with no help from anyone."
"Of course I dropped out of the gifted program because I'm dyslexic and my mom told me I 'wasn't smart enough' to do some academic stuff I was interested in, so I'm partially fueled by spite here."
- blue_effect
"Ah yes, delicious spite. What got me to the top of first-year chemistry when my lecturer told me I'd fail her class 😈"
- NewttheCat
"Nothing drives me to succeed more than someone telling me I CAN'T do something."
- Sanchastayswoke
A Doctor
"Doctor, albeit one with severe depression that needed rehab."
- TravelsByNightAndDay
"One of us. One of us. No rehab since i don't respond well to drugs... but rest are checked off."
- bobbi21
"ICU/CVICU/RRT RN. I'm the friendly, experienced 'big sister' people go to for advice, help, and comfort. I'm the one they call to talk to the scary doctors, unreasonable family members, and belligerent patients."

"I'm they one they ask to have the This Isn't Going To End Well talk with loved ones when a patient is actively dying. I work 3 jobs, 60-72 hours a week. I hide from my inner self and oppressive depression by being endlessly useful at my job."
"Isn't not satisfying, it's not enough, it doesn't make me happy. But at least have so much going on that I don't have time to dwell on what's in my head."
- Ennui_Having_Fun_Yet
Older
"Older, stressed out, battling various mental health issues and neurodivergencies, and pretty lonely."
- Winter_Cheesecake158
"Is this the price of too much self reflection? What gives?"
- Arpeggioey
"Same here. Didn't know I was autistic til I was 31. Would have loved to have known that way earlier."
"I look back at most of my GT classmates and go 'oh.' Graduated in 98, lots of us were missed."
"Now I struggle, but I've been working in the arts the past 3 1/2 years and finally feel like I belong. I'll never make lots of money, despite being in the top 1% of test scores back in school."

- sunsetcrasher
​The Imposter Syndrome Is Real
"Dealing with imposter syndrome every other week."
- ledlin99
"Man, I really felt this comment. I just keep moving forward a little bit each day trying to become what I think I should be. It turns out most of the others are doing the same thing."
-Manuel_Snoriega
"Oof, I feel this sh*t in my SOUL"
- MotherOfPiggles
Why Try
"Ok, by most measures. Work is boring, but stable and lucrative. I live in a modest house with my wife and our cats and am happy."
"I don't feel that I've lived up to my potential, but I got tired of pushing to be better and do better when no one around me seems to care to do the same. What good is it trying to do something novel and exciting at work if no one else is on board and you have to spend years building up influence and power to make even something small, but obviously best practice happen? Oh well."
- ScarySuit
"I definitely feel that. When I was younger, my classmates would jokingly refer to me as the person who would find the cure to cancer."
"My teachers were always pushing me aim higher and speculating on what I'd do with my life."
"The hardest realization I've had to make in my adult life is that I'll likely never do anything groundbreaking or particularly special in my career."

- deez-t*ts
​Pretty Darn Great
"Happy, peaceful, content. Curious, engaged, enthusiastic. Found a good life, but it wasn't by striving super hard for material wealth and status."
- sat-chit-ananda108
"I'm another happy old soul! Curiosity is key. All we need to do is grow and have fun in life."
"Old soul tiny kid. Now actually old. Had a bit of a tough time emotionally in my younger life, I was just overly sensitive and perceptive which caused all sorts of pointless angst. Things got way better over 40!"
- ohnobobbins
"I feel the same. I am not overly ambitious, and probably look from the outside to not have reached my potential (yet), but life is a long game and I am genuinely pretty content most of the time."
- greygreenblue
Being "gifted" definitely doesn't guarantee success, but happiness is out there.
Want to "know" more?

Sign up for the Knowable newsletter here.
Never miss another big, odd, funny or heartbreaking moment again.
Keep reading...
Show less
I can't get high anymore. I'm too old. I get exhausted and fall asleep mostly. So I need to stay sober to get my best ideas. I will say a few vodkas have stoked some inspiration but one too many sips and I'm useless again.
But I know a lot of people who give into their awakening after a few puffs or sips and they write Pulitzers, or pen Hall of Fame songs or crack government code.
Adele has said she wrote all of '21' drunk and most painters will tell you their greatest works were born of colors that popped while under the influence. I'm jealous. But however the work is born works--as long as it's born.
Redditor u/the-juiciest-jew wanted to hear about the brilliance that awakens in all of us when we dabble in some out of the box recreations, by asking:
Stoners of Reddit, what's the best idea you've come up with while stoned?
Want to "know" more? Never miss another big, odd, funny, or heartbreaking moment again. Sign up for the Knowable newsletter here.
Keep reading...
Show less