There are just some conversations one can't and maybe shouldn't have with a parent.
Certain aspects of your life are only meant for you.
Go to the grave with them.
It's cool if you and your parents are open.
But boundaries are smart to have.
Tell us all the things the the grown-ups don't need to know.
Redditor tinfoil3346 wanted everyone to fess up to all the naughty things the adults on our lives can't know.
"What is something you will never tell your parent?"
I can't divulge any of my secrets. My mom reads me.
I'll Pass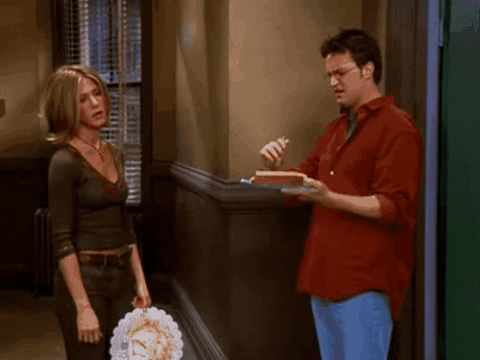 Food No GIF by Bustle
Giphy
"My mom's cheesecake is just NOT that good. Everyone praises her and tells her it's the best they've ever had. They've even gone so far as to tell her to sell them. It's just not it. I can never tell her, though."
ashissexy
Being a Witness
"Seeing them so miserable together is the main reason why I don't ever want to marry."
Toulamarr
"I can relate. I grew up in a dysfunctional family. There was so much emotional and physical abuse. My mother couldn't leave my father for many reasons. Now they are fine and things are not as toxic as they used to be."
"But watching their marriage, made me realize I don't wanna ever get married. I hate marriage. That's something my parents don't accept. They want me to live the life they think is good for me, without considering if that's what I want. It's just so messy."
Sea_Custard2562
Legend
"I got so drunk and stoned one night I let a raccoon in the house because I thought it was my dogs. I got the raccoon out but the raccoon ripped up the couch. I just flipped the couch pillows over it's been a year and they still haven't found out."
Izzynivy
"What a legend. That seriously makes for a great story and someday when they're getting rid of the couch you can tell them about it. Plus, I wouldn't put it past some kids to do that sober. I'm sure you were a little older than most would be, but hey, you were also intoxicated."
AtDawnWeDEUSVULT
F U Cancer
"That my cancer came back. My Mom is 76 and Step Dad 85 both with heart problems. They didn't handle it well years ago so now would destroy them."
Ok_Introduction_7788
"I hate cancer with every fiber of my being. I got diagnosed with it at 29. I was fortunate that mine was one that was beatable, but it was not an easy road. It was quite a physical and emotional rollercoaster. I don't know what kind you are dealing with or what stage you are in, but I wish you the best."
Odd_Description1
Lazarus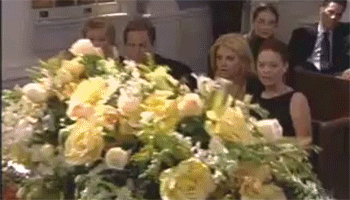 funeral im back GIF
Giphy
"I died on the table. They didn't know. I died for a short while and I'm back."
TreatGlittering7469
Now that is some daytime drama drama.
Truth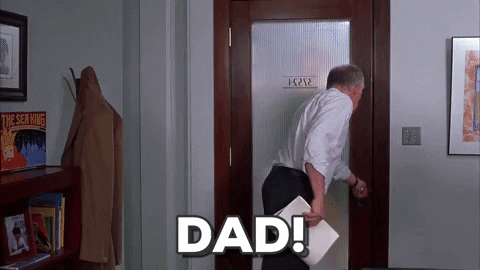 Will Ferrell Dad GIF by filmeditor
Giphy
"That I know my dad is not my real dad. Found old letters in my mom's things. The man that raised me will always be my dad."
Sudden-Clock-2068
Degradation
"How much it hurts me when they degrade my success."
MusicLife16
"I feel you. I just got into on of the top schools in Melbourne and I thought my parents would be happy and I would be stress free. But they are saying I'm not good enough to go there and stuff like that. I feel you. It hurts."
TangledExtensionCord
"Lemme tell you a secret, they know you ARE good enough but are jealous of your success and can't handle it."
CCGamesSteve
Vegas
"When I was 17 I was suppose to go to cheer camp with the cheerleading squad but after my Mom dropped me off with the cheer coach I told her I didn't feel good. My boyfriend came and got me and we drove to Vegas that weekend. We both had fake IDs and had a great time. How my parents never found this out... I will never know."
Sea-Horror-814
No wonder no one likes you...
"That they're the reason I keep everyone at a distance emotionally. I can't open up because every time I did when I was younger I was just yelled at."
mascaratearstreaks
"My mom would use my fears and problems against me later. I would cry about being picked on at school and two days later she would get mad at me about something and say 'no wonder no one likes you' This is when I was like 8."
jessflyc
"Same, and now that I'm working on it, it hurts just as much as it did then. I hope you find peace with the past, you are strong and capable!"
ImaginaryStudent9097
Leave me alone...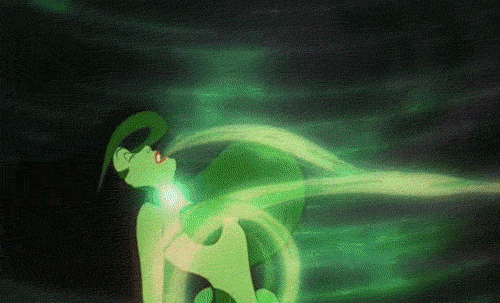 Little Mermaid Soul GIF
Giphy
"That I'm familiar with them, not friendly. Every encounter with them is soul draining on almost every level."
NewEnglandManchowder
Oh the secrets we'll take to the grave. Mom and dad must never know.
What secrets would you like to get off your chest without telling your parents? Liberate yourself in the comments.
Keep reading...
Show less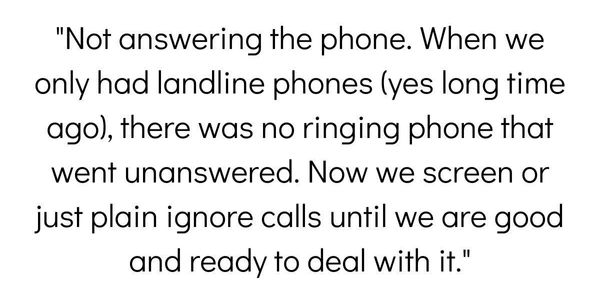 Societal norms gradually change over time, and it's not until a generation looks back and notices just how far they've come.

One of the major differences people from earlier generations find fascinating is how things were much more rigid compared to current times.

Curious to hear examples of this, Redditor FCFSDeals asked:
"What's now weirdly acceptable in 2022 that was not acceptable growing up in your generation?"
Prior to cellphones, calling protocol was vastly different once upon a time.
Answering The Call
"Not answering the phone. When we only had landline phones (yes long time ago), there was no ringing phone that went unanswered. Now we screen or just plain ignore calls until we are good and ready to deal with it."
– ekimlive
Respectful Hours
"Also, no one expected to reach you at any time, 24-7. I miss those days."
– techretary

Proper Etiquette
"But there was phone etiquette: no solicitation calls; no polls; and nobody called after 9PM unless someone was in jail or the hospital."
– Positive-Source8205
Appearance guidelines seemed to have shifted between generations.
Body Art
"People have already said tattoos, but body piercings also exploded in popularity. It used to be girls could get their ears pierced, and that was it. When I was in high school, some guys started doing the one earring look and tongue, nose and bellybutton piercings were starting to become popular."
– viderfenrisbane

Comfort Is Priority

"Wearing sneakers to work at a fortune 100 company."
"At the beginning of my career it was suit and tie, then business casual and now I wear stan smiths, jeans and an untucked polo in the most senior position of my working life."
– Big_Requirement_3540

Casual Political
"I worked for the US Senate in 2009 (in a totally non-political job for the Senate Curator). I wore clothes from Hot Topic on the Senate floor. Some days I wore old jeans with holes in the knees if I knew I'd be climbing ladders to clean artworks. One of the women on the team had a full chest tattoo and made zero effort to cover it up because no one cared. The day I met Senator Inouye to discuss what paintings he wanted in his office, I had on trainers."
– ballerina22

Benefits Of Letting The Hair Down
"They realized that they can't erode wages and expect us to look like we're on Mad Men at the same time. Allowing long haired freaky people has made them sh*tloads of money over the years."
– throwawayqw123456

Hair Coloring & Tattoos
"Any type of hair coloring would result in serious trouble at school. I also remember tatoos being frown upon as being found mostly on people that got out of prison."
– no_cause_munchkin
The advent of the internet was a huge game changer, and rules were made up as we went along.
The Bandwidth Situation
"2 people using the internet at the same time."
– ProfessorPanga

Phones In The Classroom
"Middle/high school students being allowed to have their cell phones in class. Being caught with our cell phone when I was a high schooler was an automatic detention etc."
– TrumpHairedHarambe

Consequences Of Having A Phone On Campus
"I graduated in the late 90's, and the president of my class got expelled one week before graduation for having a phone on campus. It was in his car, and this was after hours. It rang and a teacher heard it. They made an example out of him. He lost his admission to West Point."
"Now my 8th grader finds it super unjust that her science teacher makes all the kids put their phones in a box at the front of the room during tests, and feels super justified in never ever giving up her airpods to that sort of thing."
"Different world."
– electrolytesaregood

When I was a cast member at Disneyland in the early 2000s, we had to abide by the strict, clean-cut appearance guidelines required of all cast members–with different rules applying to each respective gender.
Men, for example, were not allowed to wear jewelry or have visible tattoos. We also had to maintain the length of our hair to not exceed past a certain length, and sporting facial hair was a major no-no.
Now, the "Disney Look" has changed, allowing all cast members to reflect their personalities through "gender-inclusive hairstyles, jewelry, nail styles and costume choices; and allowing appropriate visible tattoos," according to the Disney Parks Blog.
To the Mouse, I tip my hat for these awesome changes.

Keep reading...
Show less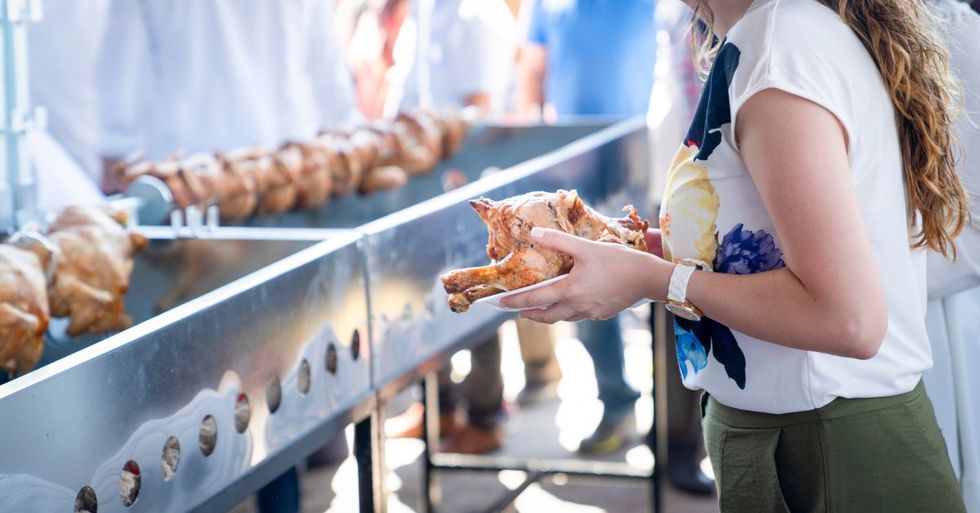 When you're pregnant you want life to be as calm as possible. You especially want your meals the way you want them. So why do people often feel the need to butt in? Nothing good comes from it. Case in point… Redditor dadof2throwWay wanted to discuss his experience and get some feedback. So naturally, he […]
More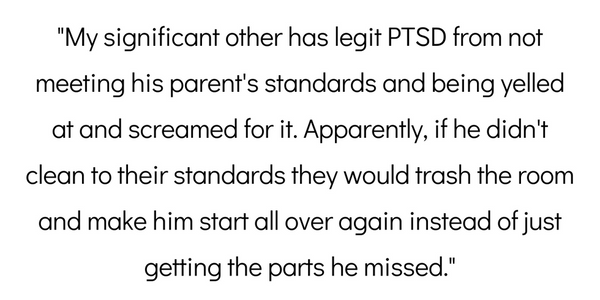 Parenting is an arduous, often thankless job.
If it's not something you ever really wanted, or even if it is, you have to be careful.
Toxic parents create toxic people.
And that is born from a lot of unresolved trauma.
Redditor GemJoltik34 wanted to spread the word on the ways we can recognize toxic parenting.
"What is a sign of toxic parenting?"
I know I wasn't built for parenting. That's ok. It's just not for me.
Know it All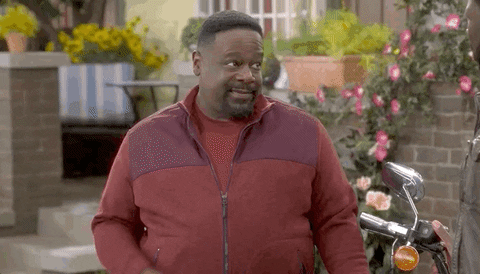 Knowing Cedric The Entertainer GIF by CBS
Giphy
"Always believing they're right because they're the adult and therefore not letting the child have any say."
rhi_x
Not Bad
"If you feel like you can't be open and honest with them, even over things that are not bad."
keiome
"I can't remember the last time I was deeply honest about my feelings or things I was struggling with. Somehow they always either 1. find a way to use it against me or 2. they find a way to blame it on things that are unrelated when in the end, it's usually their crappy way of parenting."
"This is mainly about my mom. But in my dads case, he is emotionally cut off. He doesn't express himself like ever. My mom is the complete opposite."
tequila-la
Standards
"Being unable to apologize, setting and enforcing standards they themselves don't follow."
19whale96
"When I tell my parents about something I feel like they should apologize my dad listens to me, if he disagrees with what I said he tells me why and if he thinks that my reasoning is correct he says 'you're right, I'm sorry,' my mom yells at me, cries, 'you're talking back, I would've never done that to my mother.' Guess who I have a better relationship with."
Confident-Thanks-143
Feelings
"When they constantly invalidate your feelings."
Hot_Comfortable_6373
"This one in a huge way… my feelings were never validated. Every time I cried it was 'stop the crocodile tears, you're just looking for attention.' Every time I was mad 'you don't have real reasons to be upset.' Hell, even when I was physically hurt it'd usually be something like 'rub some dirt on it.'"
Garden_Circus
Lessons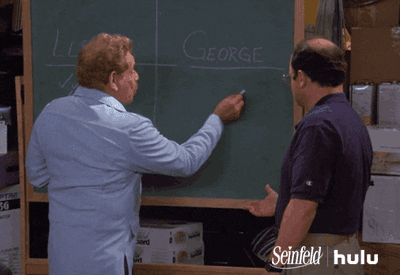 frank costanza seinfeld GIF by HULU
Giphy
"Never actually teaching your kids anything, just criticizing, 'I told you so' and 'because I said so.'"
eveningspliff
"This was my life just about every day until I moved out. My parents expected me to know things and got pissed when I did something wrong."
playingitloud
People should be required to take parenting classes. Seriously...
Mental Space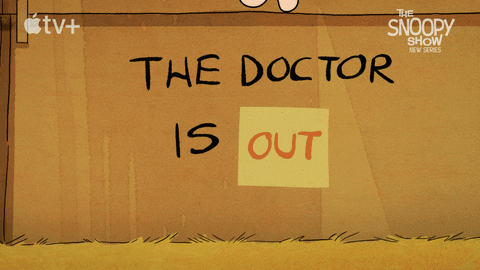 Doctor Help GIF by Apple TV+
Giphy
"Parents not understanding kids have bad days too. They may not have a bad day like an adult would, but to their little minds they can get just as overwhelmed as we can mentally."
minimomma1989
Learning Bad
"Not being allowed to make mistakes and constantly being shouted at for them."
sami2503
"My significant other has legit PTSD from not meeting his parents standards and being yelled at and screamed for it. Apparently if he didn't clean to their standards they would trash the room and make him start all over again instead of just getting the parts he missed."
YoHeadAsplode
I Feel It
"Treating kids like they aren't supposed to have emotions."
Bee0099
"Damn... felt this one. My mom was this way and reacted with anger anytime I tried to talk to her about my feelings, whether it be something she did to me that traumatized me or just something that upset me during the day."
"Then had an ex who did the exact same thing (not relevant to parenting but yeah). So the treatment I received from my mom and ex made me put up a wall around my emotions. Completely ruined my recent marriage. Just hope my son always knows he can talk about his feelings around me."
leebron-jahamez69
Expectations
"The 'I guess I'm just a bad parent' line."
HoneyOaksTree
"Or 'Well, I wasn't perfect,' or 'I don't think I ever claimed to be perfect,' or 'I know I was not a perfect parent,' always with the implication that the only reason their offspring have a problem with them is due to their expectations of perfection, and therefore, the problem is with the child and their unrealistic expectations."
LeisurelyLoner
Just say it!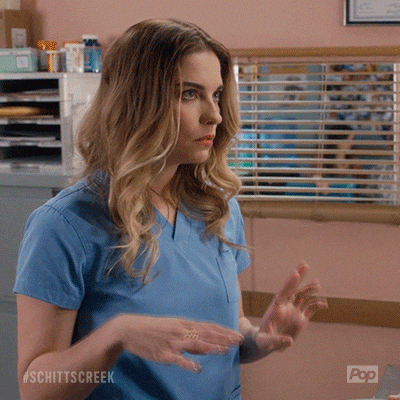 Sorry Pop Tv GIF by Schitt's Creek
Giphy
"Never apologizing. Own up to your mistakes!"
bellum1
"Seriously. Like my mom will give a somewhat apology, it'll be along the lines of 'I was in the right, but maybe I shouldn't have blown up and overreacted like I did.' Like sometimes she's right with that but other times she's just trying to only take partial blame."
berrys_a_ghost
Grownish
"Refusing to let them grow up. My Mom did this with me and I see it in kids I babysit. It's one thing to enjoy the occasional sick cuddles. It's another thing to keep them in diapers because you don't want your baby to grow up."
Paciem
"My parent still asks 'Do you need to go potty?' In freaking public and I graduated high school and sometimes people I know are around and I'm even more afraid of leaving the house now."
Z3e24c123
"Trying to restrict my drivers license, not allowing me a job, and trying to limit my money intake so I won't have enough money to move out. I always have the military as a back up option but man I don't want to have to choose between living with my mother and potential death."
EmptySeesaw
Okay... So?
"Parents who press their personal beliefs and practices upon their children. Maybe your daughter doesn't want to wear dresses all the time. So what? Maybe your son doesn't want to be the doctor that you weren't able to be. Okay... So? For example, my parents are very religious and everything would be about religion and honoring God."
"Yet, the ironic thing is, that my parents are extremely abusive- physically, verbally, mentally, and emotionally. Don't force beliefs upon your children. Widen their perspective. Show them what's out there. And let them make their own decisions. Don't yell at them or hurt them if they're not doing it your way."
tessa_simone
Bad Instructors
"Telling your child to do something, then getting mad when they do it wrong. One time my mom made me fold her laundry, then got mad at me because one her shirts was inside out. I think about that every time I fold clothes now."
Nickynui
"How my dad 'taught' how to pile firewood. Told me to pile firewood, after me saying I'm done, looked at the pile, yelled at me, destroyed the pile, THEN showed me how to pile the firewood. Now when anyone asks me to do something I try to get as explicit instructions as possible."
Siukslinis_acc
Shut up Dad...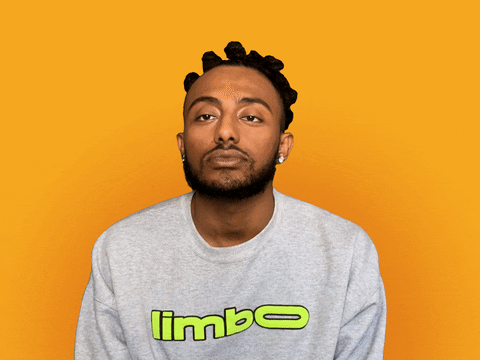 Oh No Facepalm GIF by Aminé
Giphy
"Crap my dad has said to me growing up were definitely red flag toxicity. Crap like 'Your grandpa embarrassed me in public growing up, now it's my turn!' and 'I think your friend is gay, he better not make you gay!'"
TrinixDMorrison
Comparisons...
"Comparing your kid to someone else's or vice versa."
TheStrangestAverage
"My parents did that, but what made it worse is that I'm neurodivertent and I was being compared to the academically gifted kids. It's an unbelievably unfair comparison to make because I will never be like them, I know I'm smart in different ways but mom wanted a kid with straight A+'s; basically someone she didn't have to put too much effort into helping them learn.
"Like I get it mom, your upset cuz I'm much different than you expected; throwing it my face and making me feel bad I couldn't learn like the other kids is so shi**y."
pixie13903
Control
"Authoritarian need for control over their children. Belittling and nasty psychological warfare that gets personal for no reason. 'I'm your parent not your friend' mentality."
xXxmisschiefxXx
"Yeah my mom wanted me to drink some tea she thought would help with a cough when I didn't want to because it was nasty. Now at this time I was like 7-8 and she was heavy on that mentality of... I'm not your friend."
"She thought well we live in the middle of nowhere, why not take him out side with a hammer and threaten to break his fingers one by one that's not traumatizing at all then she just forced it down my throat. And told me it was for the best it was terrible like I don't even know what was going through her mind."
Outside_Budget_9104
One Sided Looks
"Victim blaming, only seeing the wrong things and ignoring the accomplishments and good and such."
water_hat19
"This is true my mom yells at us when we can't read her mind and guess what she wants tells us she will always support us. Then I went to state for science Olympiad and took 4th in forestry and 6th in rocks and minerals 7th in ornithology and 14th in bridges. And all she did was complain about how I didn't call her during the award ceremony. When they asked us to mute our phones she also complained about giving me a ride."
Outside_Budget_9104
Choices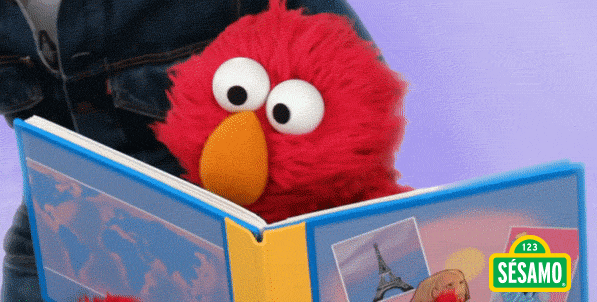 Giphy
"Telling you to take responsibility without giving you freedom. Responsibility is only possible if you have the freedom to make the wrong choice but choose to make the right one."
TheMetaReport
Some parents cause far more damage than happiness. And we have proof... It's not a decision to be taken lightly.
Keep reading...
Show less
The times do change fast don't they? Everything we think we'll know about the future is usually false.
How much of history is littered with things we thought we'd never be able to do without?
Now we watch movies in our palms. (Instead of theaters.) We send millions of dollars through the air. (Instead of withdrawing in person, or a check.) And we no longer need pennies. (Basically)
Who would have thought?
These were all going to be life essentials.
But generation by generation, the obsolescence takes over.
Redditor VictorPumpenstein wanted to talk about what truths were hidden until it was too late for each group as we aged.
"What is the biggest lie sold to your generation?"
Beepers. I was told my beeper would be forever. Alas...
You Still Here?
"Gen X-er here... we were told that the boomers would eventually retire. Still waiting for that to happen while rapidly approaching retirement age myself."
drsfmd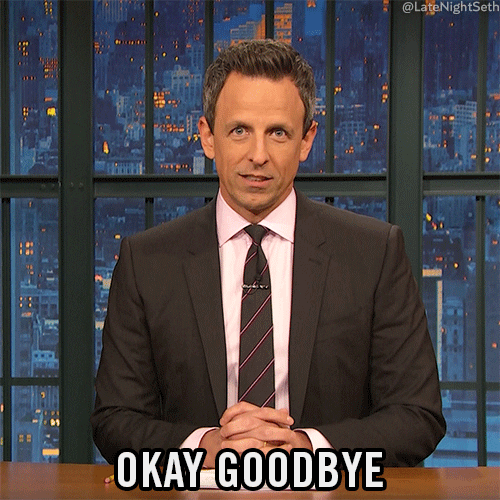 Seth Meyers Lol GIF by Late Night with Seth Meyers
Giphy
JOHNNY!!
"Don't act up in class Johnny, It will go on your PERMANENT RECORD!!"
ThePracticalDad
"I worked in records for a public school board many years ago. The only thing colleges ever requested was transcripts and IEPs if a student had one. However, the police would request full disciplinary records of someone was going to be hired. And unless a student had a disciplinary hearing at some point, most records other than transcripts are destroyed after 7 years."
REDDIT
War Over
"The war on drugs."
2003gts
"Poverty and terror won theirs, too. Turns out, declaring war on a concept without attacking the societal roots of the problem is just a way to funnel more money into the military-industrial complex."
MrVeazey
"Shout out to pharmaceutical companies for winning the war on drugs."
Responsible_Tell1589
instead of cardboard...
"Plastic recycling. I remember when grocery stores went from paper bags to plastic because 'they're recyclable!' Literally everything else started coming wrapped in a ton of plastic (instead of cardboard) because it was recyclable. Single use plastics were great, because we'd just recycle the plastic, and use it forever! Turns out, it was just cheaper, and recycling had nothing to do with it. Most of that plastic can't be recycled anyway."
DifficultMinute
Food Contents
"Fat is bad, sugar is good."
Thesorus
"This is why America has an obesity epidemic. Even now, older generations tout the health benefits of low fat things, without bothering to look at sugar contents. High sugar processed foods that happen to be low in fat destroyed multiple generations. Thankfully I think Gen Z might be the turnaround. Older generations are pretty messed up."
Bulky_Consideration
Unprotected
"Medicare and social security will protect you. Based on how things are going, anyone with 30 years or more before retirement better have strong backup plans."
iteraco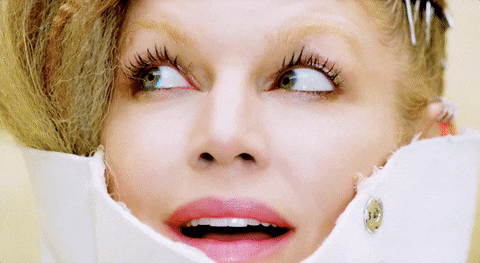 Medicine Pills GIF by Fergie
Giphy
Oh Medicare and social security. What. A. Disaster. We are in trouble.
Just Type
"You will always have to write in cursive."
hakuna_matitties
"I hated those cursive books and being 10 and still couldn't figure it out. My sister a year behind me never had to write cursive. I firmly believe my year was the last year to deal with cursive. This was back in 2012-2013."
chonketteseal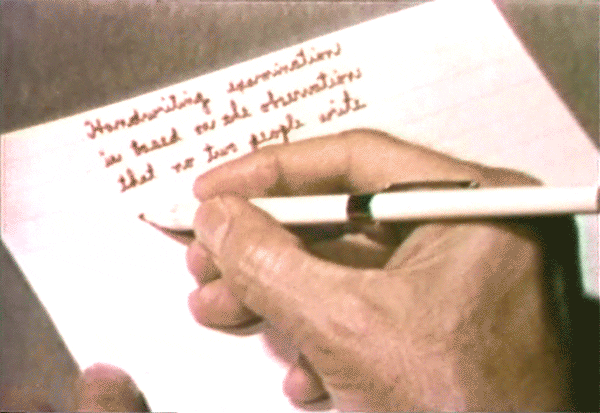 take notes GIF by US National Archives
Giphy
It's Broken
"Climb the corporate ladder."
UKS1977
"It's not a ladder, it's a pyramid. Only one person can be CEO, a handful can be executives, a bigger clump can be in some form of middle management, but the majority will always be 'individual contributors' - what an amazingly corporate term."
"You're often better off with an in-demand skill set that you can shop from company to company. Unless you enjoy fighting and scrabbling and climbing over people to keep getting promoted. Sure, you may have crappy bosses, but even the CEO has to go in front of the board and be told everything that's going wrong."
towerdweller
I'm Good
"If you don't go to college, you'll die broke and alone on the street."
googlyeyes183
"I wish i hadn't been pushed so hard to go to Uni at 18. I wasn't ready yet and i didn't know what I wanted to do with my life yet. Asking a 16 year old what degree and vocation he wants is just a bad way of doing it!"
Relentless_Fiend
"My principal in high school was upset at me because I wasn't going to college. He told me multiple times that if I don't, then I am just throwing away my intelligence. I never went to college because it just sounded miserable and expensive. I worked a few different jobs after high school and learned a lot then started my own business. Glad I never went to college."
acetamethemphetamine
Not True
"Work hard for your company and they will take care of you."
"HAHAHAHAHAHAHAHAHAHAHA!!!!"
whatintheactualfeth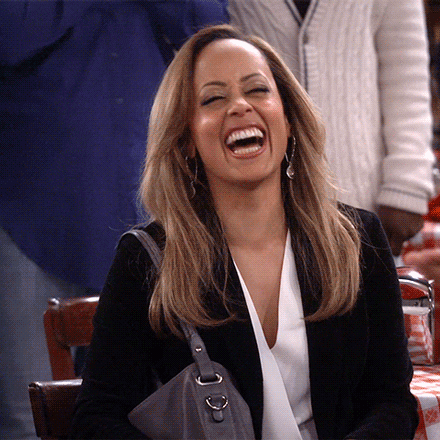 Season 1 Lol GIF by NBC
Giphy
The Crap Job
"If you work hard and accept lower pay it'll pay off in the end."
thrownawaybyubefore
"That works only to put experience on your resume. Then you find a better job, then a better job. The people who pissed me off were the ones who told me (or assumed I was planning) to stick to one shi**y job forever."
BubbhaJebus
Source of LIfe
"Growing up everyone I ever met said to never get a credit card. The only way to buy a house is with credit and the only way to actually get credit is a credit card. In my life I paid off 3 vehicles early only to be told the second they were paid off my credit was dropped to a no rating because I wasn't actively in debt."
Squantoon
Hiding
"'Duck and cover,' somehow hiding under my student desk would allow survival from a nuclear attack."
biggesterhungry
"I always laughed at this concept as well. 'How is a desk going to protect me from that?' I researched it. Turns out the government really didn't give it as advice for people that were near the epicenter of the blast but those that going to be potentially effected further out by blast shockwaves. They deduced that hiding under your desk would partially protect you from flying debris."
robert238974
Once
"'It's a one in a lifetime event! These things don't happen all the time'" - In reference to things like wars, devastating floods, wildfires, hurricanes, earthquakes, tornadoes, mass shootings/gun violence, terrorist attacks, and now… pandemics, apparently. How many more 'once in a lifetime' freak events am I going to be living through? When can we have some peace and quiet?"
One-Two3214
I Do's
"Weddings, it should be a huge wedding with a crap ton of guests we don't care about."
elegantloba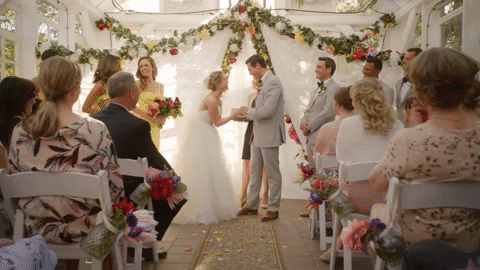 paul campbell love GIF by Hallmark Channel
Giphy
All of it!
"You can have it all... that both parents can work, go to school, raise kids, have time for their marriage, and have hobby time."
Prestigious-Owl-6397
"You can have all those things, just not at the same time, especially work/school OR work/kids OR school/kids. And it requires both people to be equal contributors to housework/child-rearing."
ace_at_none
Fake It
"That cheaters never win. Between the removal of the Fairness Doctrine leading to extreme and overt media bias leading to people living in echo chambers, phrases like 'fake news' negating inconvenient facts and halting critical thinking, and Gerrymandering being legal cheating is obviously the American Way. Sadly, few people even realize it and when presented with the facts cannot accept them because generations of Americans were brainwashed into blind faith in the american system and its fairness."
Grenuille
Generations
"Born in the early 80s, kind of between Gen X and Millennials: you have to go to university if you want a real job. I try not to hold this against my parents because it worked out for me, but it took me a very long time to pay back my student loans."
"I guess the key difference is that at least I was able to pay mine off; anyone born even just a couple of years later than I was has it considerably worse."
Grenuille
So much changes over each generation. How will we ever learn?
Keep reading...
Show less