Babies are a blessing, and a life event that bring peace, love, joy and harmony; well, most of the time. Sometimes it feels like the blessed event can be a curse. Not all bundles of joy turn out to be a triumphant idea. And telling loved ones that one is expecting can turn out to be a harrowing and cold experience. But hopefully as time rolls along, everyone can come together for the sake of a new life. It's just the initial announcement can be.... bumpy.
Redditor
u/Beeblebroxia
wanted to hear from people who have had some shall we say
"unexpected"
reception when discussing their stork delivery by asking.....
What is the worst reaction you've ever witnessed to a pregnancy announcement?
I'm out....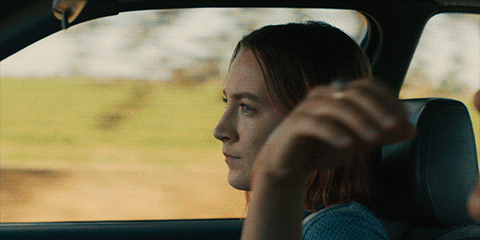 escaping saoirse ronan GIF by A24
Giphy
The story goes that when my uncle's wife told him she was expecting their second child, he stopped the car on a busy highway, got out, and started walking.
Grandma says you're an idiot......
My grandma's reaction to my cousin's 2nd pregnancy.
1st baby was in high school, everyone acted as calmly as they could because what was done was done and teenagers are idiots. Best to support and move on.
8 years later and pregnant by a boyfriend of 2 months.
Grandma forgot all her English and began straight yelling at my cousin in her first language. Cousin only spoke English and kept asking me what Grandma was saying. I honestly didn't want to translate, Grandma was pretty much saying she was glad that our Grandpa was dead so he didn't have to see his granddaughter disgrace herself and the family for the second time.
And that if she died soon it was going to be because her dumb granddaughter couldn't figure out how to keep her legs closed.
My translation to cousin: Grandma says you're an idiot.
Never with Thai...
When I told my estranged father I was pregnant. I hadn't talked to him in a few years and he asked to take me for lunch, we went to a Thai place and I was about 4 weeks pregnant and couldn't keep anything down. I had to excuse myself from the table to throw up and when I came back I refused any more food. He straight up just said "are you pregnant or something?" And knowing his reaction I started to cry and said yes (even though it was a planned pregnancy and I was excited about it).
He went on a huge rant in this restaurant about how I'm a disappointment and a failure. He hadn't met my fiancé so he didn't know who the father was, and when he did meet him he didn't like him for getting his daughter pregnant.
Well now I have two kids and he's never met the second and only seen the first one twice so I'll take it as a win.
Fool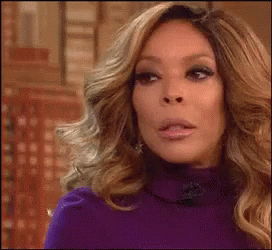 Tea Smh GIF by moodman
Giphy
When my mom got pregnant after 18 years of trying, she called my dad to come home. He did and my mom told him the news. He looked at her as though she's crazy, said "don't be an idiot" and walked out. Mom got pissed and called him a bunch of times to come back. Took him another solid half an hour to believe her.
Pass the Binky....
When my husband and I found out we were expecting we couldn't wait to tell family. My parents were away for the weekend so we wanted to get to my grandparents first because we knew once my mom found out, she would call them.
My grandmother wasn't home but my Gramps was. We couldn't wait. We let him open the bag with a binky in it that said "please hold on to this for me, knowing my mom she'll forget it. See you in 7 months."
My gramps opened it, looked at it and then us and said nothing. After waiting a bit he said "so is this supposed to be a good thing?" The very first person we told & he said that. We said uh yeah and kept the motto of "it couldn't have gone worse than Gramps" when we told the rest of our family.
Edit: I totally forgot to mention my grandmother watches our daughter 2 days a week. She adores her and he does too however when we said we were having our son 2 years later. He said "this is crap."
Get Out...
I got pregnant when I was 18 and married the baby's father. My mom called me a slut, told me I ruined my life and said that "you just killed your grandparents, is that what you want, to give your grandfather a heart attack!" Then she kicked me out of the house, but not before telling my husband that he was marrying a whore. I only told her because she accused me of stealing a bottle of vodka that I couldn't drink because I was pregnant.
Turns out my brother stole the vodka and blamed me.
I've been married for 23 years now and my mom is on her third divorce. We don't speak anymore. Oh and my grandparents loved my husband and my baby and didn't care that I got pregnant.
Miracle?
Cousin announced her pregnancy 4 months ago. Her husband has been working overseas for over a year now and they haven't gotten together since.
She's been saying it's a miracle baby but everyone knows she's been hooking up with her deadbeat ex-boyfriend who no likes and will probably run off somewhere else if it weren't for the lockdown.
No one is happy about the announcement aside from her. Her mom had to be taken to the hospital because of increased blood pressure and heart problem, stemming from the stress.
Her husband wants a divorce or annulment, whichever one is faster and has refused to help her out.
Evil....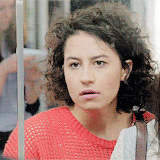 mad broad city GIF
Giphy
I was told by my future MIL that she didn't understand why I was so excited, because I was just going to miscarry anyway. (I have had miscarriages previous).
"Uh-oh..."
When my wife told me that her younger brother and his wife were expecting, my reaction was an "Uh-oh...".
A little background:
Her brother and wife were the type who constantly fought all the time, were really bad with money (multiple car repos and a bankruptcy), she was lazy and didn't want to work, and it was obvious they wanted a baby to "save the relationship". So what do they do ? Went on to have two kids, she developed a pill habit that cost her her nursing-job (caught stealing oxys), the fighting gets more intense, and then they end up in divorce court.
So my "Uh-oh" reaction was from me seeing the outcome of this in my head and I was spot-on.
Now these poor kids are messed up in the head (the son has severe anger issues) and my wife's brother almost ended up in jail for falling behind on child-support.
If I could predict the stock market like I can predict what this guy is going to do next then I'd be a billionaire.
Happy Holidays....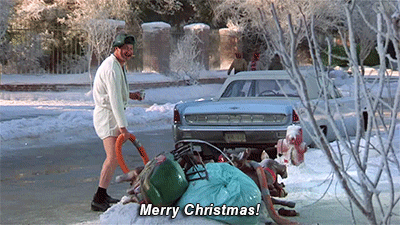 retro merry christmas GIF
Giphy
My sister announced her pregnancy during our 30-people christmas family dinner... with her baby daddy that she was dating for only two months.
The place went dead silent, I awkwardly congratulated them, my mom went to grab a shot of anything strong enough to help her swallow the news, my cousin and her boyfriend went outside for a smoke. I wanted to eject myself from that situation ASAP.
Want to "know" more? Never miss another big, odd, funny, or heartbreaking moment again. Sign up for the Knowable newsletter here.

Keep reading...
Show less
It seems there's nothing more dangerous than gender reveal parties.
Whether it's a terrifying fireworks mishap, a fist fight at Applebees, or a 47,000 acre forrest fire, it seems no one is safe from the dreaded gender reveals.
The latest victim of the party's reign of terror was a father-to-be who had no idea what he was getting himself into.
The video, entitled "Gender Reveal May Be for Only Child," was taken by the soon-to-be father's grandmother, who surely regretted she was there to bear witness.
Gender Reveal May Be for Only Child || ViralHog www.youtube.com
Twitter viewers agreed: after a hit like that, this will probably be the last gender reveal party this father will be having.
@mashable Well he's not having any more kids.

— ❤ Cali ❤ (@❤ Cali ❤)1561047872.0
@mashable Good thing it's a boy, after dad eliminated any future sons to carry on the family name.

— Susie Odell 🇨🇮 (@Susie Odell 🇨🇮)1561049527.0
More than a couple ball jokes were dropped.
REALLY DROPPED A BALL HERE https://t.co/MYl41ZOXWU

— Digg Kickers (@Digg Kickers)1561042039.0
There were also those on Twitter who thought this was yet another sign gender reveal parties should be done away with.
And this is only one reason why gender reveal parties are stupid. 🤦🏻‍♀️ Gender reveal party gives dad-to-be a very… https://t.co/8cqZfD4vgk

— sj (@sj)1561066860.0
@mashable If you're tacky enough to throw a gender reveal party, you deserve what you get.

— Hill Billie (@Hill Billie)1561048267.0
The injured father didn't get much love after his hit!
@mashable He is in pain and she is worried her thing didn't work 🤦‍♂️

— Vinod $S (@Vinod $S)1561055549.0
@mashable https://t.co/22mXtHeWut

— Chadwick (@Chadwick)1561050269.0
And this isn't the only gender-reveal mishap to be captured on tape!
Countless women have been injured by over-zealous men playing "baseball."
To be fair, the pitch was a bit high 😂 #SCNotTop10 (via @clariceguido) https://t.co/kUvAWuddwm

— SportsCenter (@SportsCenter)1526788586.0
Gender Reveal Fail www.youtube.com
If your hand is in an alligator's mouth, you've done something wrong.
In some cases, an accident can even result in broken bones.
*Warning: video contains sensitive content!*
Dad-to-be breaks his ankle at a gender reveal party www.youtube.com
If you're about to have a baby, you might want to consider forgoing the gender reveal party...that is, if you want your child to have a happy, healthy parent.
Keep reading...
Show less
Just when we thought we'd had enough of gender reveal parties constantly trying to reinvent themselves with cake, balloon and even lasagna reveals, Heather Lundberg Green presented a poignant twist to the gimmick that is worth celebrating.
Green isn't an expectant mother, but she is reintroducing her son to the world.
The proud mother from Louisville, Kentucky orchestrated a colorful (mostly blue) photoshoot to celebrate her son Adrian's 20th birthday after he notified her that he was transitioning.
The adoration she has for Adrian is in sharp focus in the beautiful photos she posted on her Facebook page.
Green captioned them:
"When your child comes out as trans, the best thing to do is create a photoshoot to celebrate the fact that he silently and bravely stepped out of the race that he never wanted to be in, found his own lane and proceeded to win."
"HAPPY 20TH BIRTHDAY, Adrian! You are without a doubt the most fascinating human I know and I will always be your biggest fan! I love you, I honor who you are and I respect your courage to be unapologetically you!! Lets celebrate!!"
When Adrian told his mother he wanted to transition from female to male, Green didn't know how to respond.
"Growing up, Adrian was always a little different from the other children. He wasn't extremely feminine, nor was he masculine, he was just him."
She wrote in the Love What Matters blog:
"He has always seen the world through a different lens and interacted with it in his own unique way. Adrian was the type of child who exuded compassion and empathy for his peers, always seeking to friend the children who didn't have friends."
At 13, Adrian told his mom he was pansexual – meaning his love was not gender-specific and is dictated by emotion.
It was a term she wasn't familiar with at the time.
"When he made this announcement, it came as no surprise to me, I was thrilled that his beautiful heart extended beyond lifting up others but also into who he would choose to love."
By the time he was 19, Adrian came out to his 17-year-old younger brother, Lucas, who accepted and embraced him instantly.
For Green, the revelation wasn't shocking, and she knew that Adrian was still the same compassionate person she's always known.
She just didn't know how to support his journey while he was transitioning.
"I have always had many friends in the LGBTQ community and still I wasn't sure what steps I should take as his mother, or even what an appropriate response was outside of 'I still love you.'"
Green even posed as an expectant mom with a fake pooch for the gender reveal series.

So she came up with the idea of doing the photoshoot which included a photo of Adrian bundled up in a white blanket inscribed with the words:
"It's a boy!"
Green hoped Adrian's gender reveal would inspire her friends and others.
"I hoped that it would move them to share it with their friends so that people could see that it is perfectly acceptable to surround a transition with joy and love instead of the typical ostracizing and dysphoria that occurs."
Her Facebook post went viral, garnering 32K likes, to date.

Heather Lundberg Green/Facebook

Heather Lundberg Green/Facebook

Heather Lundberg Green/Facebook

Heather Lundberg Green/Facebook

Heather Lundberg Green/Facebook

Heather Lundberg Green/Facebook
USA Today stressed the importance of sharing news that embraces positive stories representing the transgender community, who often feel rejected by society and consider and attempt suicide at a higher rate than their peers.
"How could we not!!?? The transgender community is under attack by our president for goodness sake. These people who are transitioning are not receiving the honor and praise that they are due."
Green told All the Moms section of USA Today:
"The courage it takes to step out and live their truth while so many people are waiting to knock them down is amazing to me."

"I hope that by sharing our story, the transgender community will allow themselves to expect celebrations and that they will no longer feel that they are infringing on anyone else by sharing their journey."
Green's gender reveal photoshoot is already having a positive impact on young transgender people who were feeling isolated.

Adrian found out through Lucas that his mother's Facebook post is saving lives.
He recalled the moment listening to Lucas's story of a trans boy at school who was contemplating taking his own life.
"Without saying anything, he pulled me into a tight, bone-crushing hug and held me."
Here he is with his little brother.

Adrian continued with the story:

"He proceeded to tell me that a trans boy at his school had come out to his parents after seeing our post. He had been considering suicide before coming out to them and because of our message he had the courage to tell them and found out that his parents were going to support them."
"He would not have had the courage had we not taken these photos."
Gender reveals don't get any better than this.

Happy 20th birthday, Adrian. We're so glad you were born!

Keep reading...
Show less