Video games get a bad rap—often being blamed as time-wasters, brain-rotters, etc...
But there's an altogether different side to be considered.
They can be masterpieces of storytelling, visual stunners and bring people together in ways they couldn't have connected otherwise.
Reddit user justanabricot asked:
"Gamers of Reddit, what is your favorite game ever?"
Reddit users had all kinds of reasons to love the games they love - and they're not afraid to totally geek out about it.
Experience The Fear Again
"Subnautica!"
"The fear of the unknown, but explored in the comfort of my own room."
"It lets me explore, be afraid, and subsequently conquer each fear as it rises."
"What gets me is that after I figure out the 'enemies,' the game somehow reminds me that I'm the alien here. They were there first."
- Exciting-Shame-88
"This is probably my #1 game that I would want to delete from my memory and experience again for the first time."
- Badios
"I have a bit of thalassophobia, so this game was a pretty incredible ride for me."
- PunkandCannonballer
"I just finished it again the other day, and I agree it is my favorite game."
"I want to start from the beginning with no knowledge and experience the fear and wonder I went through again."
- bringbackbulaga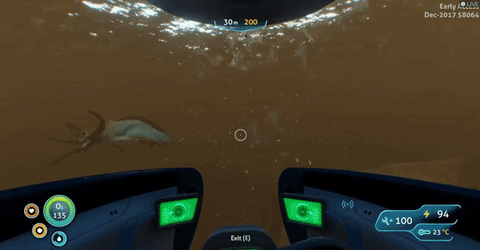 Giphy
Freedom Beyond Anything
"Morrowind."
"The experience and freedom was so beyond anything else I experienced at the time."
"The ability to craft crazy spells so powerful they had almost no likelihood to not succeed, kill essentials NPCs because you're not gonna tell me the story is more important than getting his armor, and the amount of little mechanics and things to discover that seemed unending."
- CrusadersSolace
"It has been overshadowed by Oblivion and Skyrim, but people forget how revolutionary and different it was for fantasy RPGs back in 2003"
"Takes place in a part of the world where humans are a foreign minority. Yes, the Empire is human run, but this distant province is home of the Dunmer."
"The varieties of cultures you experience. It isn't just your run of the mill standard European Medieval fantasy: weird Daedric ruins, steampunk Dwemer ruins, mushroom towers, and bone-armored warriors that live in giant crab shells. Not to mention the flora and fauna to match."

"The background lore is so well done- and they leave the right amount of it unknown. There are so many different versions of "the truth" that gains genuine interest in the backstory and motivations instead of 'Big evil thing wants to rule/destroy/etc the world.' "
"The amount of customization. You can create your own spells, potions, or charm your weapons/clothes/armor."
"The 3D world. It seems mundane today, but as a teenager, walking into a tomb in POV was something new."
"The theme song Nerevar Rising (the first iteration of TES theme) is stunningly beautiful. Years later I used it to walk down the wedding aisle to."
- Whizbang35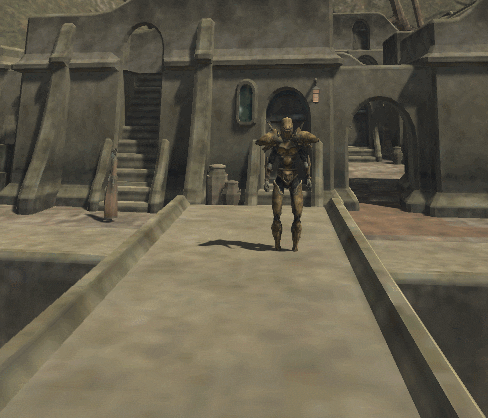 Giphy
Terrifyingly Beautiful
"Bloodborne."
"The gothic/Lovecraft world is so terrifyingly beautiful. Every turn or corner had something horrible. I loved every moment."
- ebenni500
"I wish I could forget Bloodborne just to replay it for the first time again. Talk about an amazing first play through."
- Dr_Truelove
"I played it through for the first time last week. Absolutely Phenomenal"
- BelowAverageWeeb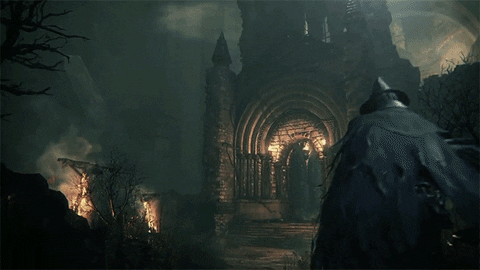 Giphy
As A Kid Who Didn't Have Friends
"100% Mass Effect."
"The story was so rich and giving the ability to shape not just your physical character but who they were through so many actions and choices give the character a life and make friendships with the NPCs really gave me a safe escape place as a kid who didn't have a lot of friends growing up."
- Admiral-Shepard
"It's insane just how much I got attached to those characters"
- SuperMajesticMan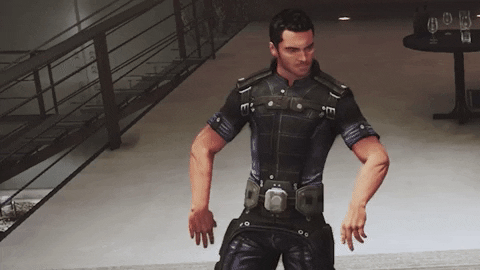 Giphy
Build, Fly, And Blow Up
"Kerbal Space Program."
"You get to build, fly, and usually blow up space ships with relatively realistic physics!"
"It is the type of game I would dream about growing up (I was a space nerd) and it has incredible scaling difficulty and a great modding community so it really never gets dull."
- willstr1
"Right there with you! This game has brought me thousands of hours of entertainment."
"Can not wait for KSP2!"
- KetzerJefe343
"KSP is an amazing game!"
"It is so easy to fail, but it makes it fun none the less! It makes you learn from your mistakes and keep building from there!"
- g00diebear95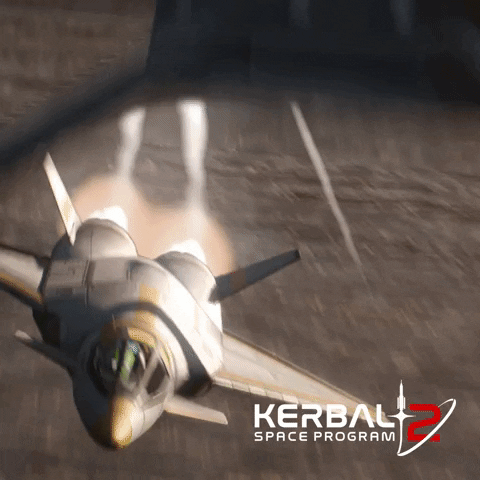 Giphy
Fighting With Friends
"I really like the Mario Kart/Mario Party series."
"Those games have brought me so much entertainment and joy when hanging with friends, and DEFINITELY some arguments in between."
"So much hours spent on those games, with some of the BEST music as well."
- [Reddit]
"Unkillable classic."
"I don't play them as I'm not a switch user, but a game or two when I'm with my girlfriend doesn't hurt."
"Still great games, if I get a switch it's for 3 good reasons: Mariomaker 2, animal crossing and Mariokart."
- justanabricot
"Mario kart is such a good multiplayer game, I remember playing it on the Wii with my family for hours."
"Sadly my cat destroyed the console. I will probably get a switch with Mario Kart on it to have fun with it again."
- brokebecauseavocado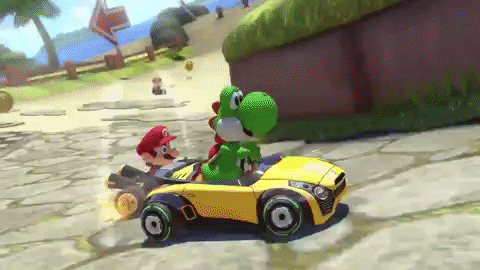 Giphy
For Love And Dogs
"Fable. Mostly because to make people fall in love with you, half the work is saying "Hey" over and over again."
- ChebbiesPebbies
"In Fable 2, when you beat the game they gave you one final choice with three options:"
"One was to resurrect everyone that died in your quest, and the other two were something like money and weapons."
"Near the end of the game, your dog companion dies protecting you. I had named mine after my aging childhood dog, so obviously I made the choice to bring everyone, including my loyal video-dog, back."
"At around 2am, after beating the game at the end of a long binge, I put it down and went to sleep."
"The next morning, I got a call from my mom that she'd had to put our dog down the night before. I like to think of him like he's running the fields in Fable 2, helping me dig up stupid sh*t."
- liberal_texan
"I f*cking love Fable."
- ultravioletblueberry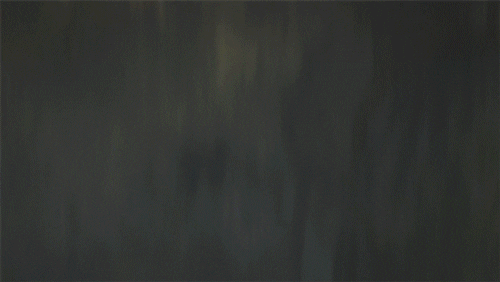 Giphy
Meeting Your Destiny Playing Destiny
"Ignoring my favorite old school games, my favorite modern game is Destiny/Destiny 2."
"I met my wife through Destiny about four years ago."
"We had a Destiny themed wedding and we welcomed our own 'Little Light' in February 2020."
"We still play together most nights and spend most of our time teaching new players the endgame content (Raids/etc). From the gun play to the lore to the raids, there's a lot to love in Destiny for me."
- Sephiroth0327
"Destiny is def a big part of your life. Gotta respect that"
- justanabricot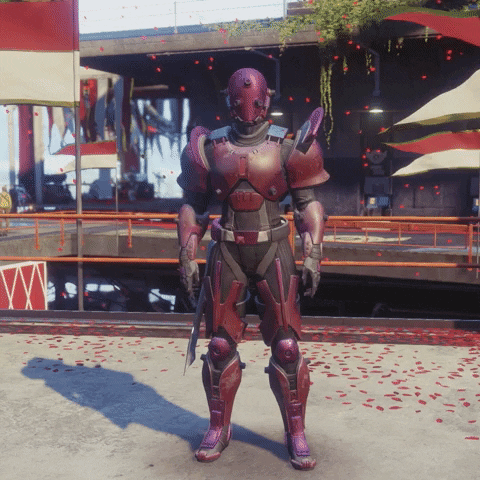 Giphy
Always Alistair
"Dragon Age: Origins."
"I just love everything about it. I feel like it has great replay potential due to all the different choices/ending you can have."
- PUCK202
"With ya there bud. Dragon Age: Origins is my no#1 most beloved game of all time."
"The characters, the setting, the combat and character role-playing, I even loved the shit out of the combat system."
- EthanWolfMan
"I've replayed it many times with many different character builds, but I always end up the same way."
" 'THIS TIME I'M NOT GOING TO ROMANCE ALISTAIR' "
" *Narrator: She romanced Alistair.* "

- Starsuponstars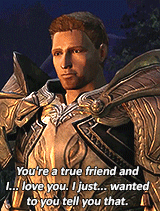 Giphy
Play With People You Know
"Honestly I know someone is going to hate me for this, maybe everyone, and I wouldn't at all blame you, but please hear me out."
"Fortnite."
"I play it a lot with my boyfriend and some of his friends and it's such a hoot if you're playing with people you know."
"If you're playing random fill lobbies on your own, it is kind of sh*t because you'll usually get teamed up with some squealing 8 year old kid who thinks having 100+ skins effects how well he plays the game."
- dumbblondebimb0
"Fortnite isn't a bad game; it just has the most garbage community you can find."
"I played a lot of save the world, the first game mode of fortnite, and gosh it's not the same. But things got boring quickly. You farm to get better so you can farm better stuff and quicker. It's a loophole."
- justanabricot
"I've always thought the same thing."
"Only played a handful of times, but I was impressed with the game. Really fun to play with friends."
"The enjoyment falls off when you're solo or playing with kids."
- apollofour20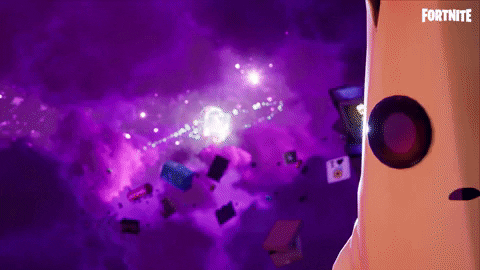 Giphy
Personally, there's no video game greater than Oblivion.
We've already talked about Morrowind, so it's clear the Elder Scrolls series has been impactful, but for me Oblivion offers color, storyline and mythos that just can't be compared to anything else.
Also Sheogorath.
I really, REALLY, love Sheogorath.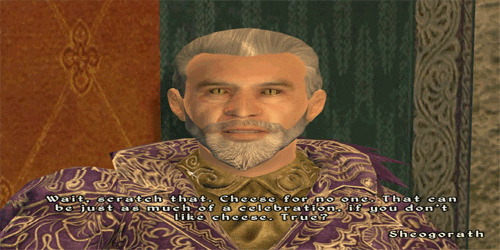 Giphy
What about you, readers?
What are your favorite video games and why?
Want to "know" more?
Sign up for the Knowable newsletter here.

Never miss another big, odd, funny or heartbreaking moment again.
Keep reading...
Show less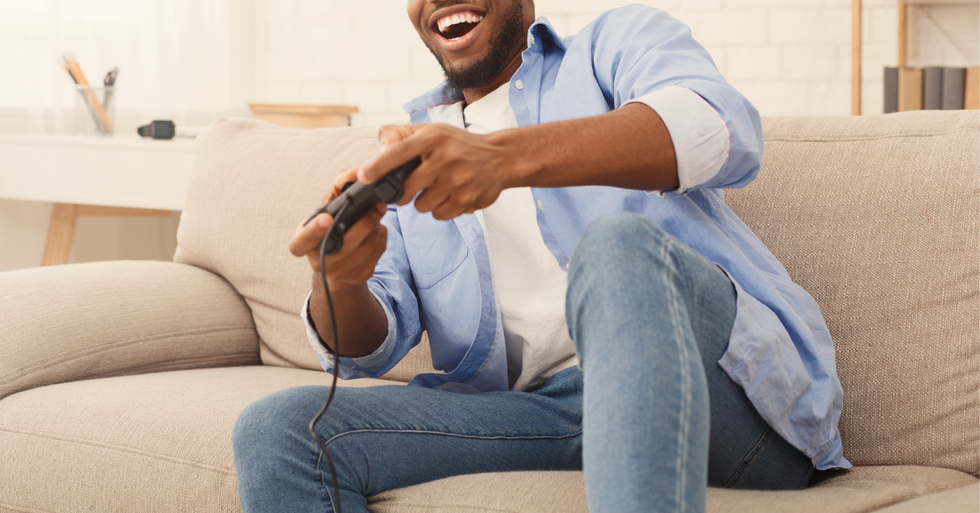 Gaming culture can be toxic in many ways. But, excusing homophobia or sexism by saying that is how gamers speak is disgusting. This kind of attitude alienates a lot of people who are passionate about gaming and being a part of the community. Redditor swaginengi encountered an issue with her boyfriend. So she turned to […]
More
Gamers don't always communicate strategy with their online team members.
Some of the most bizarre things can be heard in online gaming.
For the uninitiated, online gaming has become a multi-billion dollar industry where the number of enthusiastic players engaging in a virtual community with people from all walks of life has increased.
Voice chat apps like Discord, Overtone, or TeamSpeak3 have become increasingly prevalent due to its preferred method of communication over typing out messages on keyboards.

But the things players say in the heat of the moment can raise eyebrows.
NSFW comments from a sore loser or a disturbing argument heard in the background were some of the examples strangers shared when Redditor SON_MF_GOKU asked:

"Gamers of reddit, what was the most f'ked up thing you heard in a voice chat?"
Keep reading...
Show less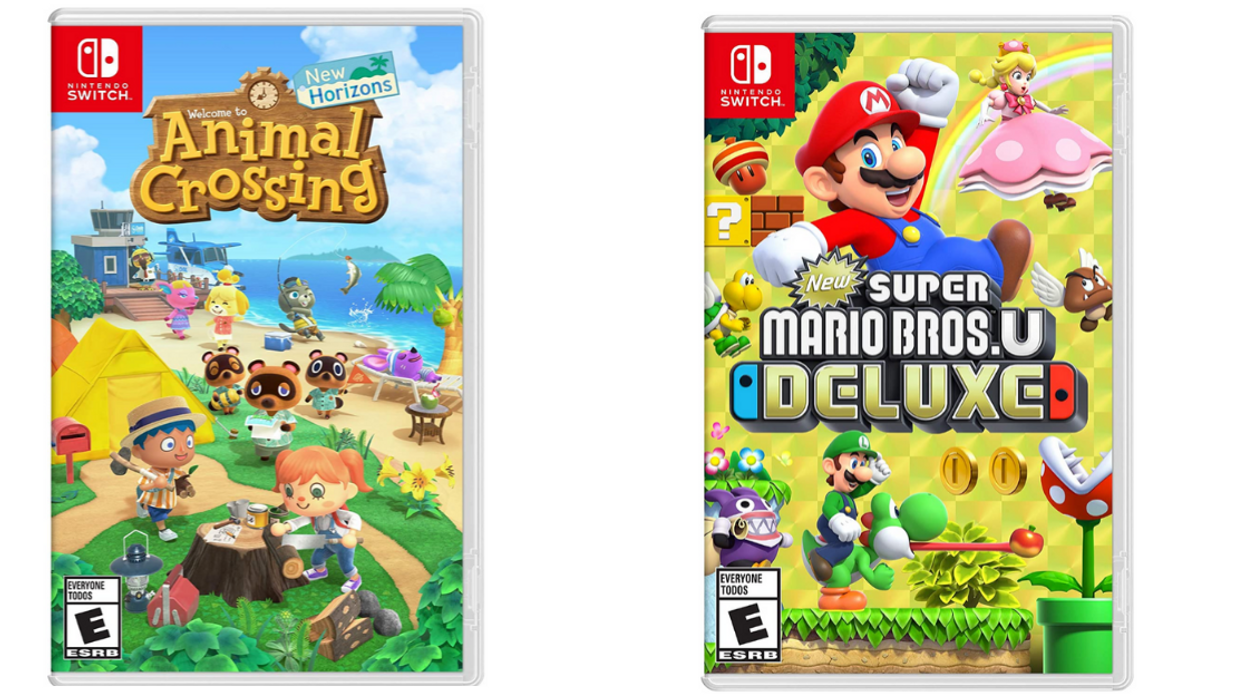 There are a lot of great games for all those who spend hours discovering new lands or pretending to be an Italian plumber. But, these are the best for those of us who are new to the world of gaming.
Let's face it, some of us need a new hobby. Ideally, one healthier than looking at your ex's Instagram. Gaming can be that new hobby. But, getting started can be overwhelming.
There are countless games about war and shooting, and starting a google search will lead you to a rabbit hole you don't want to dive in.
So, I gathered some of the best video games for non-gamers. A bunch of games any dummy can master. If I can do it, so can you.
Keep reading...
Show less