We all need a helping hand or a little boost every once in a while, and fortunately, we can buy ourselves some game-changers for pretty affordable prices.
But we might still be surprised at just how much money we can save on something that will make our lives better.
Redditor Floozerz pointed this out when they asked:
"What life-changing purchase can you make with less than $100?"
Dentist-Quality Brushing
"An electric toothbrush, it's a game changer. I'm actually excited to brush my teeth now."
"Also, the waterpik. Add that with the Sonicare and it feels like you came back from the dentist every time!"
- ThatsRobToYou
Luxurious Showers
"A new showerhead, especially if you rent. It's so easy to upgrade a basic, low-quality shower into a decent or even luxurious daily experience."
- Freshies00
A Pillow Made of What?
"A good pillow. I went buckwheat, and I'll never go back."
"They stay gloriously cool, and bonus points for winning every pillow fight ever for the rest of eternity. Those things have some mass to them."
- Notacop9
Prepared on the Go
"Auto-related, but:"
"A portable air compressor for your car that plugs into the cigarette lighter. Never visit the gas station again to put air, digital display, stops when it's at the desired PSI."
"A battery jump box. You'll never need to find a stranger to jump a dead battery with. Just turn it on, connect cables, and start the car."
"Traction pads for when you're stuck in winter snow or ice. Put it under the wheels, slowly drive over it to gain traction, get out, and place the pads back in the trunk."
"Silicone wiper blades. You'll never need to buy another pair ever again. I recommend PIAA Si-Tech, NOT their Super Silicone line."
"A dash-cam. Concrete proof that an accident was not your fault, worth its weight in gold."
- JRocMaf*kaNomsayin
A Good Air Compressor
"I just got an air compressor. No more hand pumps to fill the kids' bike tires or sports balls, and I can fill my tire pressure at home. Can't believe I didn't buy one sooner."
- nBrainwashed
Kitchen Appliances
"An air fryer. The amount of time saved by not waiting for the oven to preheat, the energy efficiency, the speed of cooking."
- PeteGraffe
Appliances for Pets
"An automated pet feeder. It takes a two-times-per-day chore down to once every few weeks refilling the whole thing."
"Plus, I always know he's been fed the right amount, same time every day, even if I'm running late somewhere or I feel like sleeping in."
- sjjdhdhfhf
Did We Mention Kitchen Appliances?
"My rice cooker changed my diet and lifestyle when I had one. Usually, the best ones are around $100, but for basic stuff, you don't need anything special."
- roguepixels89
An Irreplaceable Pan
"A nice frying pan with nonstick coating and a heat-safe handle… and a nice pot with a heat-safe handle and pouring cutout so you don't spill liquids all over the place."
- tooshiestyforu
More Meals, Less Waste
"A food saver! Nothing is freezer burned in my freezer. I have recouped the cost 5x over at this point."
- Keryia111
A Home Orchard
"Plant a couple of apple trees... You'll get years of entertainment caring for them and watching them grow. The first apple you eat off of them will amaze you."
"I ended up planting 15 trees: 10 bought and 5 grafted myself. I bought some apple rootstock and then went on Facebook and joined a scion wood exchange group. The scion wood is around $3 a piece, and the rootstock was $6 a piece."
"I now have Sommerset Red Streak, Honeycrisp, Ambrosia, Empire, Wolf River, Golden Delicious, Belle de Boskoop, Golden Russet, Pink Pearl, Pendragon (x2), Dolgo crab, Kingston Black, and two random crab trees I'm going to graft next year."
"I also planted a peach tree, two cherry trees, four hazelnut trees, and two heartnut trees."
- minimumsquirrel
Improved Health
"A gym membership. Never underestimate the benefit of working out and doing cardio."
- LesChatsVerts
Convenient Beauty
"For those who do their make up on a regular basis: a led lighted mirror is a real game changer."
- RandomFrenchGal
A Good Shave
"A good shave soap, splash, balm, and brush. It makes shaving enjoyable."
"And don't forget a nice razor."
- PandaMayFire
An Improved Mindset
"Audible. Improve your mind/mindset and watch your life improve."
- No_Communication6112
Though none of these items were all that expensive on their own, their long-term positive impact on each of these Redditors made the already affordable purchase all the more practical.
Keep reading...
Show less
When most people think of going through a life-changing event, they think of near-death experiences or a tremendous psychological revelation.
But some people have experienced other events they found not only to be life-altering but which they believe everyone should experience at least once in their lifetime.
Redditor decisivevinyl asked:
"What life-altering things should every human ideally get to experience at least once in their lives?"
Man's Best Friend
"The unconditional love of a pet. Having a true bond with an animal is so amazing."
- Squirrel-ScoutCookie
Genuine Love
"Love."
"Not lustful, hormonal, and temporary rushes of emotion, but deep, sacrificial, spiritual, hell-or-high-water, to the ends of the earth love."
"To love someone like that and to be loved like that in return is the highest point of human existence."
"I would kill and die for my wife without a second thought. She knows this, and I know she would do the same for me. I never really lived until I loved, and specifically, loved like this."
- jcmayday
Total Vulnerability
"Complete vulnerability in the company of the person that you love. Letting that person really know you and taking the risky leap of putting yourself, with all of your insecurities, quirks, and naive hopes, in another person's hands."
"I was struggling with so much trust, anxiety, and insecurity issues for so long that when I finally let myself completely open to someone, I felt like a whole new person."
"But be sure the other person is open to having you open up and has the patience and love to help you get back on your feet."
- Salchi_
Growing from Heartbreak
"As s**t as it is, and I wouldn't wish it upon many people... Heartbreak."
"I feel like a lot of personal growth can stem from it. It also makes you way more sensitive and understanding of others who are hurting and suffering. Empathy is far more important and powerful than sympathy."
- Rasengan2012
A Sudden Life Change
"I was supposed to get married this past Saturday but my fiancée broke it off, completely out of the blue, three months ago."
"I've learned more about myself over the past three months than I have in pretty much my entire life."
"I also learned that I have a lot of REALLY good friends. Friends I hadn't spoken with in months reached out to me, and random people I somehow added on Facebook reached out, and I had never felt more loved. I also spent my Saturday night surrounded by many of these people and I had a really great night."
"I wouldn't wish heartbreak on anyone, but it is the most important and significant experience I have ever had."
- andyman492
One With Nature
"Total isolation."
"I'm talking about traveling out to a remote location far far away from civilization and far away from anyone else."
"Just you and the world around you. All alone. And not another soul in sight."
"It's such a bizarre yet powerful feeling. Here you are, completely free from the constraints of civilization, free from your obligations, free from your routines. There's nothing holding you back now except yourself. You're experiencing life at its purest."
"I went on one hell of a bush walk not too long ago that took me deep into a forest that very few people have been through. There was a moment when I was sitting on this fallen tree when it hit me just how truly far away and isolated I was. And with that, just how far away all my problems were too. Out here, it was just me and the trees."
"It really seems to put life back into perspective when you inevitably have to head back and re-enter civilization. The juxtaposition is something else."
- SkyGuardianOfTheSky
Wide Open Spaces
"Two things come to mind:"
"Standing somewhere very high, and just absorbing the view. It's easy, especially in our urban cities and over-developed suburbs to lose the sense of how big the world really is. People talk about the 'big sky' in places like Texas, but you haven't experienced the 'big sky' until you're standing a mile or three high and looking out over the planet. (And being in an airplane does not count.)"
"Also, really experiencing the night sky, somewhere truly dark."
"Big bonus if you're doing both at the same time."
- IAmDotorg
Go Mountain Climbing
"One of my absolute life-changing experiences is hiking a mountain in the fog."
"A friend and I hiked a few thousand feet, and when we hit the peak we had just come over the fog line. There was an old guy at the top with us, and he saw that we were in awe."
"He pointed to the northeast. 'See that other mountain range poking out above the clouds? That's Tahoe.'"
"Tahoe was 150 miles away, give or take."
"There's something about being exhausted after intense physical exertion, with your best friend, in a surreal landscape, and then having a seemingly impossible vision pointed out to you on top of that, was otherworldly."
- DangerousKidTurtle
Scuba Diving
"Scuba diving. I promise you, it's a completely different world down there and it's not ours."
"You'll be amazed and maybe even get an understanding and a greater connection to our earth and all the living things on this chunk of rock floating through space."
- Sparky
Live Alone
"Living single and alone. It's a very specific kind of freedom but a touch of fear."
"I can do whatever I want... but at the same time if something bad happened it might be a bit before anyone even noticed."
- BadHippieGirl
Be Independent But Appreciative
"I love certain aspects of living alone, but overall long term I prefer living with a partner."
"I love the freedom of having your own domain that isn't controlled by anybody else. Mostly I loved being able to keep it as clean/messy as I want at any given time, and the fact that I could spend hours shamelessly being 'ugly me,' which is what I call myself when I'm just a piece of s**t sitting around baked watching sports in my underwear for hours on end, really giving no thought to my outward appearance whatsoever."
"That said, all those great aspects of living alone don't come close to going to bed every night with somebody you're into. I don't necessarily mind sleeping alone, but going to bed every night with someone you really cherish is the tits, and no aspect of living alone beats that."
"For that reason, I will always prefer living with a romantic/sexual partner over living alone."
"Living with roommates was fun but that's more for your twenties."
- ApolloRocketOfLove
Have a Healthy Diet
"Eating healthy food for like two months straight. You never realize how s**tty you feel if you've been feeling that way literally your entire life."
"It also helps you realize how insanely addictive sugar/fast food is. Once you go back to it the cravings kick in immediately (at least in my experience)."
- Hudre
Improve Energy
"I'd been living pretty much exclusively off Pizza, instant noodles, and beer since uni, mainly due to not giving a s**t about anything at all."
"I started eating healthily only one month ago and I've already lost my pot belly and gone from feeling depressed and anxious all day every day to actually feeling the zest of life once again finally."
"If I felt 2/10 every day before I almost immediately went to feeling like a 7 or 8/10."
"The difference is phenomenal."
- TractionDuck91
Healthy Exchange
"I started eating healthy to lose weight. There was the odd craving, but I could usually stamp it out quickly just because seeing the numbers go down on the scale in the morning was much more satisfying than some fries."
"Then there would be weekends or something where I ate nothing but crappy food. Delicious crappy food. But by the end of it, I was craving veggies and fruit. I wanted healthy food!"
"So for me now, I look at a good, healthy meal and I want it. I look at some crappy meal and I'm like, 'Eh, not worth it' most of the time."
- FlameFrenzy
Artistic Mastery
"The feeling of having mastered something. Piano, poetry, writing, some videogame, coding, anything really. There is a special self-knowledge that comes from having mastered something that everyone really needs to know."
- 44Hydras
Whether it's witnessing deep love or expansive spaces, there are experiences in our world that not only remind us how small we are in the universe but which make us feel more connected and grateful.
Not only are these experiences life-altering, they're priceless.
Keep reading...
Show less
Fam. Weighted blankets.
If you (or your kids - I see you, exhausted parents) struggle to stay asleep at night, weighted blankets might be a game changer for you. We got one for our 1-year-old after a week of her waking up at 4AM for baby jam sessions.
Best $31.99 we have ever spent. Ever.
She slept til 1030 the morning after we got.
Our product review was like: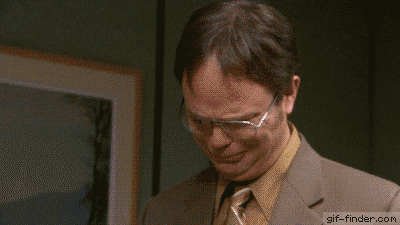 Sad The Office GIF Giphy
One Reddit user asked:
What item under $50 drastically improved your life?
You obviously know ours, so lets see what Reddit had to say.
Want to "know" more? Never miss another big, odd, funny, or heartbreaking moment again. Sign up for the Knowable newsletter here.
Keep reading...
Show less
Do not play fast and loose with the advice you give. You just might make someone radically alter the course of their life.
At times, it can feel like epiphanies don't actually exist in real life. It's as if they only really take hold and produce real change in TV shows and Hollywood movies.

Usually, a sudden moment of clarity remains exactly that: momentary. It comes, excites, and passes by, leaving you pretty much the same as you always were.
But apparently some bits of clarity do have a permanent, life-altering impact. At least, according to self-reporting folks on the internet they do.
Reddit user weathertimes asked, "What is one piece of advice that has changed you?"
Keep reading...
Show less