There's an old saying that, "You can't make everybody happy," and that seems true for practically anything, from people's actions to TV shows to simply having to do the laundry.
But there are certain subjects and activities that seem to get a lot more hate than they might deserve.
So much so, it's confused some people.
Curious if other people noticed the hate, Redditor StoneCT asked:
"What gets more hate than it should?"
A Small Kindness
"Smiling at others randomly or just being friendly."
"It seems that a quick smile, acknowledging someone's presence, or saying hi is just not the thing to do anymore?!"
"Makes me kind of sad. I'm pretty introverted, but I just want to be outwardly happy out and about without being met with glares or resting b***h face."
- flapsAhoyMateys
Honoring the Inner Child
"Being an adult and liking things that are considered childish."
"People get so much hate and get told to 'grow up.' Listen, I didn't get to enjoy my childhood. Let me enjoy things. Let me play video games. Let me watch the animation. Let me buy that Tamagotchi. It's not hurting anyone."
- HippieWitchyWoods
Going It Alone
"Solo-traveling is freakin' liberating. Sure, I get a little lonely, but there are NO schedules and you can randomly stop if you see something even slightly interesting."
- DerpsandRags
Just Getting Some Fresh Air
"I go out by myself all the time. I'll go for a few drinks just to get out of the house, grab a beer, sit outside to enjoy the weather."
"Occasionally I'll run into people I know, and they try to invite me on for their night, and I'm like, 'I'm good, man, just having a few beers.'"
"And I get these, 'Ookaay? Whatever' type replies."
"Just because I'm out doesn't mean I want to be social, I just want to be around socialization sometimes."
- turtles138
The Joy of Mocktails
"Not wanting to drink. When you tell someone that you don't drink, most of the time they act like you just told them you juggle heads in your spare time."
- yankstraveler
No Relationship
"Being single. Everybody acts like it's the worst thing in the world, but if you are content with being on your own, it's really not. It's actually quite relieving to not have the responsibility of another person."
- No_Lengthiness_8069
Still at Home
"Being in your twenties or above and living at home with your parents or other family members."
- Ragnbangin
Living Childfree
"Being a millennial and wanting to live childless or childfree. For heaven's sake, just let people choose how they want to live their lives."
"Want to be childfree? Cool! Want kids? Cool!"
- obbycake
Love What You Love
"Brussels Sprouts are my favorite vegetable."
- Tall_Dark_and_Lurking
Loveable Midnight Furbabies
"Black cats are some of the cutest, most goofy kitties ever. I love them!"
- SunnyBunchy
What's with the Hate?
"Donkeys. Those poor fellas just be chillin', doing menial work, and not disturbing anybody, and for some reason, the term came to mean someone who's utterly incompetent and stupid."
- dvd25
Something Written By Hitchcock
"Crows are the best. Gotta respect an animal that'll tell its friends about you if you treat it well or f**k it over. They are just smart MF-ers."
"They'll pay you for snacks and possess an intellect on par with a seven-year-old human. Some say they rival apes."
"Clearly, the only thing stopping them is the lack of hands with opposable thumbs."
- AdmiralClover
Helping the Environment
"Nuclear energy. It's very safe, but a couple of massive disasters due to gross negligence (and also the fact that the word nuclear is involved) have given it a bad image to the point where people just assume it's dangerous and a bad idea."
"Tell you what the bad idea is, it's sticking to fossil fuels."
- WarmProfit
"Moist"
"The word 'moist.' People love to jump on the bandwagon of hating it. 20 years ago, nobody hated it, but since some people started making a scene over it, it's become a thing and it's dumb."
- hakuna__fritata
Judgment: The Sequel
"People being found not guilty of crimes."
"Usually, before a trial people have made their mind up about a situation and think a person is guilty. So when the jury gets all the information and finds someone not guilty, people get mad at the person found not guilty and the jury."
"Do we not want a system that looks at evidence-based information before making a decision that will affect someone's life?"
- tistick
Redditors were surprised to see some of the things that were receiving such negative attention, especially since so many of these are a person's individual choice and which don't impact other people's lives at all.
Roughly 12 percent of the world's population is left handed.
Studies have shown that being in this distinct minority comes with a number of advantages.
Indeed, four the last seven Presidents of the United States were all left-handed,
And considering Phil Mickelson, Rafael Nadal and Oscar De La Hoya are all left-handed as well, it seems lefties are at an advantage on the field or in the court or arena.
Though, if you were to speak to a left-handed person about their experience, they'll more than likely bemoan all the disadvantages of being a lefty.
Of which, there are admittedly several.
Redditor Mythalieon waa curious to hear what people considered the biggest disadvantage to being left-handed, leading them to ask:
"What is the worst thing about being left-handed?"
Take Your Pick...But Mainly Scissors...
"The smudging is annoying."
"The right-handed desks suck."
"But it's scissors, man."
"F*cking scissors."- Icy_Mortgage6654
Sucks The Joy Out Of Morning Coffee

"All the cute designs on mugs are only visible for right handed people."- jdon93
Baking Complications

"Measuring cup labels are on the other side when I use my left hand."- maninthemoonpie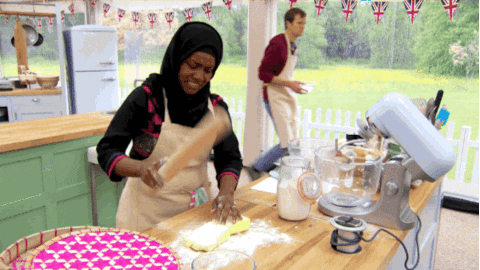 Great British Baking Show GIF by PBS
Giphy
Good Penmanship Is Futile

"Fountain pens, and pencils."
"F*cking hate smudges."- deanfranz12
"When you write, you have to put your whole arm on the paper because you are actively pushing it."
"Whereas right handed people just have to apply a little force not to pull the paper."- iStealP
To Assume Makes An A** Out Of You And Me...
"When someone tries to teach you how to play guitar, line up a pool cue, shoot a bow and arrow, and they can't because you're left-handed."- aeowyn7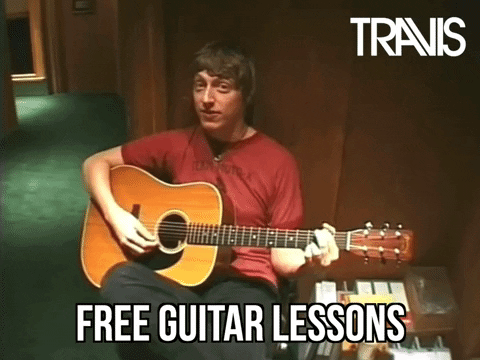 Dougie Payne Guitar GIF by Travis
Giphy
At Least Some Progress Has Been Made...
"My grandad was left-handed."
"He went to a catholic school, this was in the 1930s/early 1940s UK, and the nuns would tie his left hand behind him and hit him until he wrote with his right hand."
"They said that it was a 'sign of the devil' if someone was left-handed."
"So cruel."- miz_moon
Might As Well Be Dying...
"Hearing the following words:"
"'Ohhh you're left handed!'"
"It becomes grating after the 1000th time of hearing it."- redbutterfly_78
In All Seriousness, It's Worse Than You Think...
"Left handed people aren't taught how to write as lefties, they are taught as if they are right handed."
"Pens tips are designed for right handed people, especially ballpoint and fountain pens."
"But even others work less efficiently for lefties."
"This is because we have to push the pen across the page, whereas they are pulling it."
"This causes frequent breaks in pencil tips, catching of nibs, and this ink/graphite will be rubbed against the lefties' hands, often ruining their writing."
"In addition, this pushing motion means there is pressure going into the hand of the lefty, trying to push the pen into their grip."
"As a result, they have to squeeze tightly."
"This reduces control of the pen, leading to bad handwriting and pain after even short periods."
"I know doing exams was awful for the lefties."
"Handwriting is for right handed people."
"Pretty obvious, you are taught a way to move your hand to get the shapes of letters, but lefties aren't taught the opposite."
"They are just left to figure it out, but these kids don't know what they are doing wrong."
"A lack of equipment for lefties, whether it is left handed scissors or desks or sharpeners."
"It may seem trivial, but these little things can make a leftie feel weird or like their can't figure out even the tiny little things that everyone else is getting so quickly."
"The effects:"
"This is a cause of lefties craning their wrists round so that they don't smudge and get a better pulling motion."
"As well as craning wrists, some may lean round, or massively rotate their page just so it isn't in the way, but no one taught them these solutions."
"Bad handwriting."
"Lack of confidence, which affects schoolwork and how the kid see his/herself."
"It may be the kid simply can't do what their classmates can do, despite trying his/her hardest."
"Uncomfortable positions causing pain in the neck, back and wrist."
"There are some, very small, organizations that have developed ways to properly teach left handed children how to sit and write comfortably."
"It usually involves angling the page slightly, but clockwise, whereas most lefties angle it anti-clockwise."
"I'd gladly volunteer my time to teach left-handed kids how to write."- untakenu
Left-handed people have to take the good and the bad much more than right-handed people.
However, considering Mark Twain, Albert Einstein and Ruth Bader Ginsburg were all left-handed, it seems that it's easy to make the most of the disadvantage.
It can be so "frustrating" when people mispronounce words.
Very, very frustrating indeed.
Particularly for grammarians, who might as well be hearing nails on a chalkboard when they hear "sherbert" or "libary".
Some words are even mispronounced so frequently, that the majority of people might not even realize they're saying the word incorrectly.
Making things all the more unbearable for sticklers for grammar.
Redditor BubbaClegane was curious to hear which common or not-so-common mispronunciations make the Reddit community want to pull their hair out, leading them to ask:
"What mispronunciation makes you excessively angry?'
'B and D are interchangeable, aren't they?"
"Supposedly/supposably."- MuluLizidrummer
Hearing this is FRUSTRATING!

"Fustrated."- WYWH13
"My coworker adds some extra syllables to frustrated."
"She says fer-ust-er-at-ed."
"Or maybe I've been pronouncing it wrong my whole life."- MarvellouslyChaotic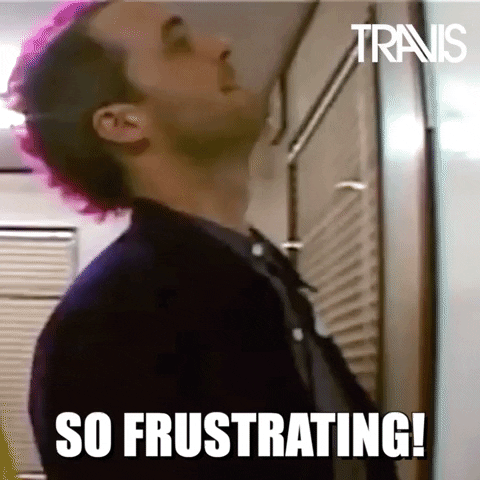 Fran Healy Reaction GIF by Travis
Giphy
Might want to pay a visit to learn how to pronounce it properly...
"'Li-BERRY'"
"It is LIBRARY!"- F*ckBradfordPears
"Lie-barry."- Certain_Praline8930
Understandable, but still wrong
"Expresso."
"Ecsetera."- FormalWare
All the time he spent in front of one makes this especially surprising...
"I used to have a help-desk guy who pronounced 'Console', the thing you use to control an old computer, as 'council'."
"And he used the word ALL THE TIME when doing phone support, and it drove me absolutely over the edge."- GuruBuckaroo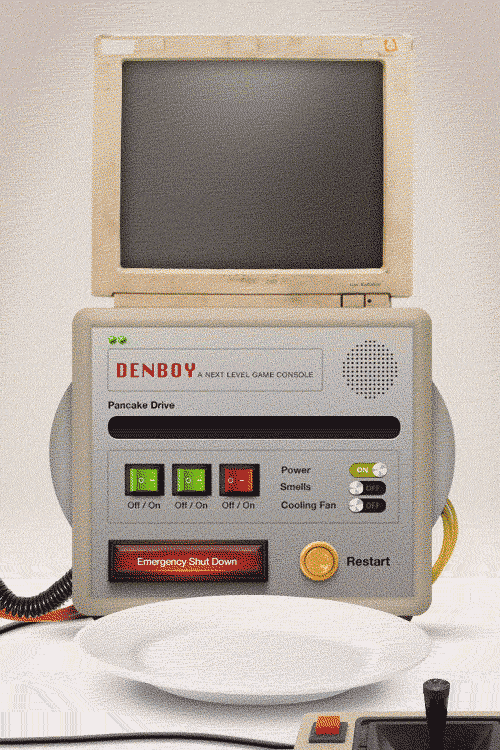 video game lol GIF by Robbie Cobb
Giphy
Not "exactly"...

"This is very specific to my aunt."
"She pronounces 'exactly' as "ezacly'."
"I can't stand it."- antisocial_moth2
One "X" lead to another...
"EKscape for escape."
"My boyfriend did that and now he's my Eks-boyfriend."- just_some_australian
Too many to name!!!
"Instead of saying shoes, my friend would say shoosh."
"Another one is when people say sammich instead of sandwich."
"It bothers the heeeeeeeck out of me."- HuntridgeHuntridge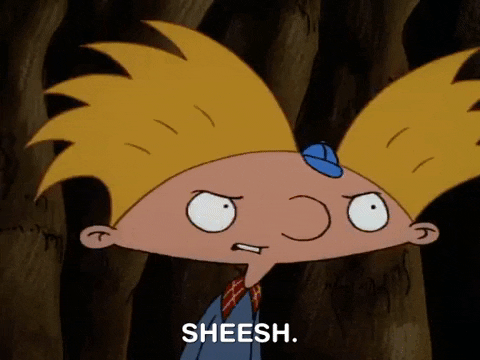 Oh Brother Ugh GIF by Hey Arnold
Giphy
Of all the words to mispronounce...
"Mispronounciation"- AllPointless
Do people really miss those syllables?
"Comfortable/Comftabl."- datmrdolphin
Muffled through song...
"I dislike singers saying filling good instead of feeling good, and drimming instead of dreaming."
"And so on."
"Vowel before the consonant must be long not short!"- patriziaf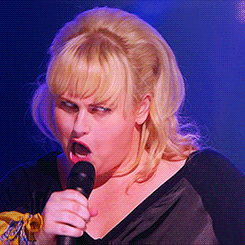 pitch perfect singing GIF
Giphy
You'll probablybe corrected if you mispronounce it...
"Prolly instead of probably."- NutellaEh
Possibly correct either way?
"How do you say the word "Calm" do you say it with a silent "L" or not?"
"Both seem to be acceptable but it bugs me all the same."- McDummy
As long as you pronounce your answer correctly

"Aks" me a question."- F14Scott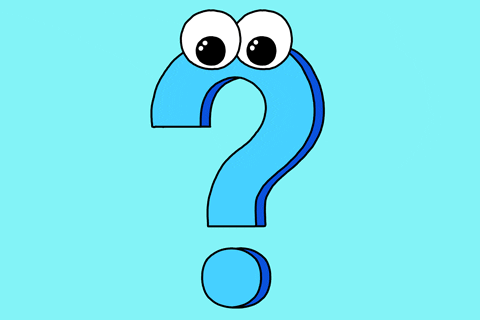 Question Mark What GIF by GIPHY Studios Originals
Giphy
It's from all the spicy food!

"Chipolte."- Ri99ed
Not the amount you were looking for
"Hunerd instead of hundred."
"I vividly remember my seventh grade math teacher saying it that way and it pissed me off so much."- liviorsomethingidk
Maybe for dramatic emphasis?
"The part in Pirates of the Caribbean: At World's End when Elizabeth screams 'fire!!' during the climax but she says it like 'FIRARE!!'- _xoss_root-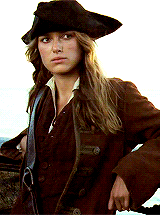 james jones series GIF
Giphy
Some people like to "cross" their T's a little too much...

"Late to the party, but every now and again I hear someone say 'acrost' instead of 'across'."
"Come on."- drewm916
Should you not be certain how to pronounce any word, people are always willing to help those who ask.
And tend to be even more inclined to those "aksing" for help.
With a global pandemic still raging after a full year, domestic extremism on the rise, and a much-needed reignition of racial justice activism, one feels compelled to take life very seriously these days.
And that's true. We should keep these pressing, significant issues at the forefront of our minds. But alongside those considerations, we are still humans nonetheless.
And humans can be PETTY.
Little tiny inconveniences or social faux pas can stick in our minds--perhaps even ruin a whole day. We simply cannot help but focus on these thorns in our sides at least a few times everyday.
Some Redditors took a second to proudly share their pet peeves.
meerkatherine asked, "What is your pettiest pet peeve?"
For many, pet peeves involve other people. Social norms are breached, bad habits persist despite voiced criticism, and total selfishness seems to reign.
For these folks, that's all too much to handle.
Mind Your Business, Lady 
"People who comment on what I'm eating. Look lady I'm eating it, not you." -- 25Hams
"My god. I used to have a coworker who seemed to get off on letting me know how disgusting my breakfast looked. It was usually some sort of overnight oatmeal."
"I can understand not being into cold oatmeal, but who in the ever-loving hell wants to hear about how awful their food looks while they're eating it?" -- mrsderpcherry

A Lack of Acceptance 
"My dad not getting the damn hearing aids he needs. He blares the tv, forgets his headphones half the time, and just being really loud in general."
"It is to the point I am not calm when he is home because of how much noise he makes. And that is the tip of the iceberg of his weird habits and behaviors, but it is the pettiest."
-- riftrender
Bogged Down 
"When people are telling a story and get lost in irrelevant details.
" 'Last Tuesday, I went... wait, maybe it was Wednesday? No, it was definitely Tuesday because that's garbage day...' "
"as I'm just sitting there, eye twitching."
-- twomangocats
Other pet peeves involve keenly felt sensations. These examples usually feature a strange tactile impulse, horrible noises, etc.
Constant Exposure 
"Blankets that are too small" -- On_my_way_slow_down
"My husband is very tall, and he fell asleep on the couch with a small blanket. His sister and I were chatting, and we watched him struggle to cover his feet, and then pull it back to his shoulder, then back down to his feet, and we were laughing while watching him.
"He woke up enough to glare at us and say 'It's not funny, I'm suffering!' "
"So now we all refer to small blankets as 'suffering blankets.' " -- ThisIsMyFightAccount
SHHHHHHHH
"Misophonia - Eat with your mouth open, or any other mouth noises and I will smack you, lol. At least that how it makes me feel."
"That, and soggy bread. Gross."
-- Hodgrim
Like a Disgusting Metronome 
"When the room is silent and someone keeps sniffling but refuse to blow their god damned nose even after you offer them a tissue." -- B_e_p_i_s_
"I believe I got let go from a contract position for asking my manager to ask an employee to stop wet snorting at lunchtime at his desk after eating his soup each day."
"It was so bad that the guys in the next pod of desks would snort in disgust to try and give this snorter an indication of the locality of disgust he was creating."
"I thought I was doing the right thing by letting my manager know of the issue, but when I spoke to him I could see he was not getting it. Then my 3 term contract was not renewed with plenty of work still on the project." -- _yourekidding
And finally, some people are annoyed by the things far beyond their control, like all the intrusive decisions of mass media.
Everywhere we look, there are screens and books and films and apps. And when one gets our goat, we're simply left holding a phone and squirming.
Forever Tainted 
"I hate it when a book is made into a film, and then they change the original cover of the book to a still from the movie." -- gatorinmypocket
"or the cover has a big printed graphic 'Now a Major Motion Picture' " -- sbashe5
Canned Camaraderie 
"Listening to the anchors laughing about something on the local news channels."
"Something about them laughing is so inauthentic and for some reason pisses me off."
Slimy Strategies 
"I refuse to watch any Disney+ shows, or any Disney related media, not because they are a monopoly or that I disagree with their practices or anything (although that should be my number 1 reason)..."
"...but because they fu**ing paid to have their bullshit Playstation app at the front of my video application list which causes me to accidentally go into their app every time I try to watch some TV."
-- Blur333
So feel free to own the most minuscule, ridiculous pet peeve. It is real, and it might even be shared by someone on the internet.
Want to "know" more? Never miss another big, odd, funny, or heartbreaking moment again. Sign up for the Knowable newsletter here.
We humans are not the best at applying reason-driven cost-benefit analysis in real time. Instead, an event suddenly takes place and we're pulled deeper and deeper into an emotional response.
The consequences of that tendency can be large, and various.
Rather than assess, say, the entire context of an argument with some stranger at the DMV, sizing up whether the exchange is worth it at all, we burrow in with a voice that gets louder and fists tha clench tighter.
That can feel satisfying, even necessary in the moment. But when the dust settles and logical thinking returns--far too late to be of use--we realize what a wasted of stress and energy it was.
A recent Reddit thread asked people to share their most memorable examples of these ill-advised moments. Hopefully, reading this will help you avoid sliding into one in the future.
lizzetter asked, "'If it costs you your peace, it's too expensive.' When has that advice held true for you?"