Reddit user Eshoosca asked: 'What was the weirdest place you bumped into a friend?'
It's a small world, and nothing proves this more than when you randomly bump into a friend or someone else you know (or used to know) accidentally.
I've bumped into old friends at my local library, gym, and Starbucks. It's not all that strange, and if we used to be good friends, it's nice to catch up.
However, sometimes, we bump into friends in weird places or through some strange coincidence. I switched workplaces and apartments a few months ago. On my first day, when I took the train home, I bumped into a co-worker at my previous workplace.
We didn't know each other too well, but it turns out we live in the same neighborhood and take the same train home!
Redditors have some stories about randomly running into friends in weird places as well, and are ready to share.
It all started when Redditor Eshoosca asked:
"What was the weirdest place you bumped into a friend?"
Other Side Of The World
"I was on a train in the Beijing Metro. It pulled up to a stop and the door opened at a random station and a friend from the UK stepped on."
– Theduckbytheoboe
"And to state how even more impressive that is, Beijing metro system has 478 stations!"
– luketas
"Happened to my dad on the Great Wall, ran into a friend he hadn't seen in a decade. They were there with 2 different tour groups. He used to joke he never met a stranger but running into someone he knew on another continent was impressive even for him."
– misoranomegami
Saw It Happen
"Not me, but I witnessed it in one of the big lifts coming up from Russell Square station on the London Underground. Two Australians in their 60s or so; one was working as a professor, the other on holiday with his family. Hadn't seen each other in about 20 years from what I could gather, was so lovely to see!"
– arrowtotheaction
Bumped Into For A Drink
"I met a friend from Aberdeen, Scotland in a bar in Baku, the capital city of Azerbaijan."
– Mission_Progress_674
"I agree. People running into each other at airports or major tourists destinations is not so weird.. But this? Yeah."
– sterofGandalf
Getting In Trouble
"A coworker of mine here in Sweden told me she once had a boyfriend from the US who was here playing ice hockey. He only lived here for about a year. Almost 20 years later she was travelling in the US as a tourist, and somewhere in the endless corn field that is Illinois she got pulled over for speeding. Guess who the cop was that pulled her over?"
– Livid-Natural5874
Thinking Of You
"I was backpacking in Malaysia and met this cool english chick; we spent a week travelling together."
"3 years later, I had a layover at Changi airport. Singapore reminded me of her and I wondered what she was up to as I walked through the airport."
"I didn't have to wonder for long as she was a few gates down from me, waiting for a flight back to London."
– abe_froman_king_saus
That's Lunch
"During winter break I was coming home from snowboarding and stopped at a random McDonald's in the middle of nowhere. I'm waiting for my food and in walks 2 of my friends from college. I'm like an hour away from where I live and they're like 3 hours away from where they're from. Apparently they were seeing a football game and heading back and we all just happened to go to the same McDonald's in the middle of nowhere at the same time."
– pops992
From North Carolina
"My Dad and I went to play golf at a nice course in Ireland. Since it was just two of us, we were paired with 2 other random players."
"The 3rd was one of my Dad's former college roommates from the University of North Carolina (where I went as well) and the 4th was a similar aged guy who went to NC State."
"So we're in Ireland and all of the players were from the same part of North Carolina. Most bizarre coincidence of my life."
– councillleak
Kitty Reunion
"I went to visit my sister when she was living in Queens, NY. I hopped on the subway near her apartment and sat down next to the girl I had given away my cat to when I left college a few years earlier. It turned out she lived one stop away from my sister and they both worked in Times Square. I stopped by her apartment the next day to give my old cat a scratch."
– arothmanmusic
Nothing Like College
"I'm visiting a friend in the large freshman tower of her big school."
"We're in a tower of about 500 dorm rooms, chilling in her room and all of a sudden, my cousin busts through the door yelling "I.m so sorry, hey can I hide I'm running away from the security police…. Wait cuz! That's you!?!? What's up Jamie?!" We're like wait, how did you find us?"
"He had been in a field party, the cops came and sprayed tear gas to disperse, he stole the keg and put it in the back of his VW. He then drove to the freshmen towers, because he didn't have anywhere to sleep and thought he could sleep on the communal furniture. When he realizes there is security at the front he walks by them and they start to chase and then he is in a multi floor chase with them! On the like 10th floor, he just randomly had just tried any dorm door"
– Pawpaw-22
If Only He Knew
"My girlfriend wants to take me to a burlesque show. I know two girls from high school that are involved in stuff like that. Names are passed along, no match, we're good. We get there and I've just sat down when one of the girls comes up behind me and says "Oh my god! Fox, is that you?""
"Apparently I know at least three girls from high school involved in stuff like that..."
– FoxtrotSierraTango
Yikes!
"Was a stripper. Weirdest moment was when my dad walked into the bar I was dancing at…"
"Told him he had to leave and he did"
– Fragrant_Jelly9198
Comment In Passing
"My wife and had only been married a couple of years in 1989 and went on vacation the same week my Dad went on honeymoon with his third wife. He lived in Tennessee and we lived in Florida. He was going to Virginia and we were staying in the mountains in West Virginia. None of us had cell phones in those days, but we joked before we all left that we should meet up since we'd be a lot closer than normal. On a whim my wife and I decided to go to Washington DC for the day and we ran into them at the Capitol."
– DistantKarma
Where Are They Now?
"Not a friend per se... I went to a drama/dance camp when I was 13ish. It was a lot of fun, and one of the camp leaders was a regional actor. This camp was about 2 hours from my hometown. Fast forward over 10 years later, I'm in a completely different city (90 min in another direction), taking an elevator in my work building. On steps this guy...dressed as a clown, carrying balloons. I'd recognize him anywhere. I got to tell him how much that camp meant to me, and it seemed to make his day. Until..."
"Him: "So what do you do now?""
"Me: "I'm an accountant.""

"He seemed disappointed LOL""
– Roopie1023
"He was disappointed in you for being an accountant? What a clown!"

– Superfly_1963
You Are Where I Am
"I don't know about weird, but me and my one friend have bumped into each other several times completely by random and we live nowhere near each other. One time we were both driving on the highway and came to a light, looked at each other at the same time and were both surprised. Another time was in the middle of Manhattan walking on the sidewalk through thick crowds. We literally bumped into each other."
– DisThrowaway5768
Fated To Be Friends
"Met a guy at the Mexico City airport in 2017, Paul. He's from Spain, I'm from Texas but living in Guatemala. We're both just at a layover, we smoke a cig or two together and chitchat about music and whatnot."
"Fast forward to 2019 (pre pandemic), met him again at Pacifica Sole (a beach resort in Guatemala). Totally random."

"Fast forward AGAIN to 2022. He was staying at the same hotel in Aruba with his new wife. We exchanged numbers finally cause at that point it was just weird..."
"Sh*t, he's probably reading this... hey Paul!"
– GladCricket
I want to meet a fated friend!
Do you have any similar stories to share? Let us know in the comments below.
Often, best friends can be the most important people in your life. They are the person you can call if you need someone to talk to at 2 AM; the ones that will keep your secrets, support even your most convoluted aspirations, and help you with whatever you need, even if they think it's crazy.
However, not all friendships, even those with your best friends, last forever.
Sometimes, friendships end naturally, as the two people grow apart. Other times, the friendship ends because one party did something malicious or made an irreparable mistake.
Redditors have plenty of stories of those kinds of friendship enders, and are ready to share.
It all started when Redditor salad_knife asked:
"What ended your friendship with a former best friend?"
A Lender Bee
"Asked to borrow money (~$3000) and told me not to ask for what, not because they needed help and trusted me but because I "had a decent job and could spare some". Badgered me that I needed to send this money within 24 hours and kept repetitively asking when the money was ready. I was worried it was a medical emergency so I insisted they tell me why. No response except for "hurry up with the money." Turns out they got scammed but that ended our friendship really quickly…money ruins relationships…fast."
"Edit: wow I'm sorry to hear all of you having similar experiences. Thanks for hearing me out."
– icanmakeyoufamous
"Never lend money to a friend, unless you're willing to lose the money or the friend, possibly both."
– shayanrc
The Truth Hurts
"His wife cheated on him. I was the bad guy for trying to let him know."
– Wyrdbro
"This is actually fairly standard. If you're a true friend you have to tell your friend that he/she is being cheated on. But you have to go into it knowing that it might be you being kicked to the curb."
– DancesWithTrout
Be Kind
"Bullying, basically."
"I realized that all that "good-natured ribbing" over time was really more malicious than good natured, and that I was the outlet for his own insecurities."
– travismc51
"He wasn't a "best friend" because my actual best friend would never do this to someone. But we were in a friend group in high school where the psychopath alpha threw a rock at me and broke my front tooth."
"We've had a few run ins since and each time it has ended with physical altercations."
"I was 25 in 2016 and this guy was like, "Hey Travis, does anyone here even like you?" and I was shocked that the teen dynamic was still happening."
– travismc51
Mama Bear
"Went on a mini-vaca (was supposed to be 4 days) with my best friend in 2021 to NJ, she brought her (then) 8yr old son, I brought my (then) 4 yr old daughter. Her son was so disrespectful, swearing, nasty attitude and so mean to my daughter the entire trip. The last straw was on the morning of the 3rd day when he ripped a box of cereal out of my daughter's hand, she started crying and he slapped her across her head. I tried disciplining him and my friend blew up at me and proceeded to DEFEND her son, as she called my daughter a "whiny baby". We started arguing, I packed our bags and said we're leaving. I drove 4 hours home without saying a single word to her or her son. Got to her house, threw her bags on her front lawn and peeled out of her driveway."
– Leesh_26
"You're a better person than me. I would have left her and her little monster to find their own way home."
– Lorie614
"Sounds like how my Mom ended things with her friend. She had a son that was 3-4 years younger than me so we became friends by default. Honestly, I just tolerated him because was a foul mouthed little instigator whose Mom let him get away with everything and never disciplined him."
"One summer day we had all just gotten back from going somewhere, I had gotten myself in trouble with Mom and was given a time out (which back in the '80s was "sit your a** right there and don't move") on the front porch while our moms went inside."
"He proceeded to get my toy cars out, and while I'm sitting there he starts throwing them at me and is calling me "a**hole" with every throw. I'd had enough with being pelted and threw one back. And he screamed his head off and started bawling. His mom came out of the house, scooped him up, yelled at me and took off in her car."
"My mom asked me what happened and I told her. She didn't blame me for not taking it, and called up his mom to explain everything. She wouldn't hear it, hung up on my mom and that was it."
– Storyteller678
Little Things
"Lots of little sh*t that eventually just pissed me off enough to where I told him to F off."
"For example, 7-8 years ago, he bought 15 tickets for a midnight premier of Jurassic World for our entire friends group to attend."
"The day of the show, he texted me to tell me that he forgot to buy "my" ticket, so I couldn't go. Of the 15 he bought, how did he decide it was "my" ticket that he didn't buy? Turns out, he gave my ticket to a girl he met the week prior so he could take her with instead."
"That was just one of many things where he f*cked me."
"It's all truly minor stuff like that, but when you have 100 minor things, it becomes clear that they aren't actually your friend anymore."
– alwaysmyfault
Betrayed
"It was my last year in a country I previously lived in and at the time it was during summer vacation where we normally spend it in our home country. We had to cut our vacation short because we got a phone call telling us that our house had gotten broken into and robbed. We came back and on that day and he was talking to me telling me he saw cops by our house and he hopes everything is OK. It was horrible with everything stolen, furniture destroyed, closets torn down and fully emptied. My family decided to accelerate the transfer from that country and there was that. A year later he messages me a long e-mail explaining how sorry he was and that he was responsible for it and that his friends were the perpetrators and that he knew who did it but didn't want to expose them. When we showed the police the e-mail and they questioned him it turned out he was part of that group as well."
– JustSayGGBro
She's In, You're Out
"Renting an apartment together."

"NEVER live with friends, folks. BECOME friends with people you live with."

– spooli
"Ugggh. Perhaps you can't win"
"I live with two former-strangers who seemed cool when I moved in. We all got along fairly well, not BFFs but well enough to call them friends. We would go on hiking trips and occasionally do stuff around town together. It was nice. One of them had planned to move out to find a place with his girlfriend, but they could not find a place they liked so instead of him moving out she is moving in and he is "forcing me" to move out so they have more space."
"I put forcing in quotes because I have every legal right to stay in my home but apparently that does not matter to him, so I just "have to leave". I don't, of course, but who wants to live with someone who will betray your friendship as soon as it benefits him. So… now I am looking to move in with a friend. Not a long-time best friend, but someone I already know and like. I figured it's better than meeting someone totally new and judging if they are good people in the 20 minutes you tour the place… but really I've lost a lot of trust in people from this experience."
"I generally assume people who are nice, cool, rational - will continue to act that way in the future. Well..."
– generic-work-account
Dropping Out
"Choosing men over her family and close friends, disappearing to another state at the drop of a hat with no way to be contacted, oh and meth."
– Baggle-Me-Fingies
"My former best friend also chose men, especially toxic men over her friends and family's relationships."
– DontpunchDonkeys
Ghosted
"My best friend (kinda my only friend) stopped talking to me from one day to another. Never was able to get in contact with him again. Didn't respond to calls or texts, wasn't home when I showed up, nothing."
"I still don't know if I did something wrong or what his motivation was."
"It's been just over 4 years now. Still sucks at times."
– Captain_Meekus
"I had a really good friend that I met in Grade 8 and we started Grade 9 and she gave me the cold shoulder, one word answers to questions, and wouldn't look at me. I ended up phoning her one day after school and asking her what I had done wrong and she told me "nothing". The friendship ended and it always bugged me that someone could just turn cold and like a stranger. It really sucks and leaves an everlasting impression. She never reached out to me again except to try and add me on Facebook way after high school had ended. I never accepted the request."
– hill-top
"Sometimes people want to move on and leave their past and it's their right. I had a 20 year friend do this to me. But thinking back....signs were all there. I mean way way back. I was the loyal one, he was the pr*ck, but I was a pr*ck too. We weren't friends I don't think. Friends don't compete; friends uplift each other."
– Tarrolis
It's always hard when a friendship ends, even if you're the one who wanted to end it.
However, every relationship teaches you something, and bad friendships can open you up for a great one!
Relationships -- any kind of relationship -- can be difficult to navigate. This is especially true when the nature of your relationship changes, or at least your feelings do.
It can be daunting when one person in the relationship starts to look at your bond differently... when one friend begins to view another in a romantic way. What happens then?
The women of Reddit have shared their stories of what happened when a close friend of theirs confessed to having romantic feelings for them, and as always, the stories are all very different.
Curious to find out more, Redditor Necessary_Produce515asked:

"Women, how does it make you feel when a close guy friend admits he has feelings for you?"
Lose A Good Friend
"uncomfortable. because 9/10 times, the friendship dies after they confess their feelings to you. especially if you start dating someone."
– urbanlulu
"I ruined a friendship with a good woman over this. Sucks. You want to shoot your shot because it could be awesome . . . . But you end up making it weird and uncomfortable for the woman. Especially if the woman is magnetic and they get hit on all the time it can really mess up a friendship."
– Deleted User
A Little Advice
"This is only from my experience but --"
"Women: You cannot treat your guy friends like your girl friends. You cannot treat your guy friends like your girl friends. You cannot treat your guy friends like your girl friends."
"If you want a guy friend, then you need to treat him like -other guys- treat their guy friends."
"It's not 100% accurate -- there are definitely guys out there that can do the guy as a girl thing, but for the most part, if you treat your guy friends like you do your girl friends, they will catch feels. They will misinterpret your emotional bonding as more -- especially if you are the more physically touchy type -- and it will end badly since he will feel that you were "leading him on.""
"Men: You cannot treat your girl friends like your girlfriends. You cannot treat your girl friends like your girlfriends. You cannot treat your girl friends like your girlfriends.
"Do you let your guy friend lean his head on your shoulder? Do you let your guy friend hold your hand casually? (no shame for the guy friends who do - in fact, you probably don't have this problem since you can separate romantic and platonic intimacy) Do you listen to your guy friends talk about their feeling for hours on the phone?"
"Guys getting "signals": Look at how your friend treats their girl friends. Is it the same kinda stuff that you are interpreting as signals? Is it the stuff that is making you have feels? Grow up. Let your friend know that you have to step away from the friendship; or at the very least, let them know that *action is normally something you reserve for romantic partners and to please stop *action."
– adf564gagae
If You Wanna Be My Lover...
"I think what happens before this declaration matters a lot. Like have you both been flirting a little and does she seems receptive? Have you hung out at all just the two of you? Has she chatted with you about her romantic feelings for other people? If the answers are yes yes and no, proceed and things will more than likely go pretty well."
"I think in my personal experience, it's worst when it's completely out of left field, like you genuinely had no clue until that second. This happened to me and I just kind of agreed to go out on the spot because I liked him as a person and wanted to give it a chance. It was a bad relationship for both of us and ended with a lot of hurt feelings, and honestly it was my fault for not having more of a backbone about it."
"It's definitely awkward though, especially if you don't wanna hurt anyone's feelings or make anyone feel unworthy or unwanted."
– Loafthemagnificent
"What I'm getting from this thread is that the Spice Girls gave out some really bad advice in that song"
– tjrileywisc
What Happens After
"Asexual aromantic here. Before I realized I'm aromantic asexual, it was confusing to me. "This person likes me and I see no problems with this person, why I don't like them back?" If course, no one has to return feelings no matter their sexual or romantic orientations. Anyway things got much easier when I now can immediate dumb people: "Sorry, I'm not looking for a relationship." Which I know is true."
"It's the aftermath that makes it or breaks it. If the guy gets what I say and returns to the platonic relationship, that's cool. However, there have been also those who do hear what I say, but they just... keep hoping. And that gets really exhausting. :/ There have been people I had to cut out of my life because they got in stuck in "what if she actually changes her mind" loop."
– AavaMeri_247
Rarer Than You Think
"I think I'm the only woman this has never happened to."
– haloarh
"You're not the only one!!"

– BonzuPipinpadaloxi3
It Doesn't Have To Be Hard
"I agree with this! I always try to be considerate in the way I respond, and I do my best to behave normally around them to send the message that it's okay for you to have told me, I don't think less of you, I really value you, it's not awkward, etc. I don't feel like other peoples' feelings toward me are a burden in any way UNLESS:"
"*They're pushy and try to convince me to give them a chance/won't accept my desire to be platonic without lashing out"

"*They won't stop talking about it and can't return to normal. I understand needing to talk about your feelings, but I'm not the appropriate person to discuss it with."

"*They completely disappear. I see a bunch of people talk about distancing themselves, and I'm okay with that as long as its communicated to me! Otherwise I am going to feel like you didn't actually value our friendship. And that circles back to the whole issue of women feeling like men are just befriending them out of romantic/sexual interest rather than genuine friendship."
"I'm still friends with several people who have had feelings for me in the past. I think we value each other and I don't feel like they're hanging around to shoot their shot or anything."
"Likewise, I've had crushes on male friends many times in the past and have behaved the way I expect them to behave toward me. If I shared my feelings and they didn't reciprocate, then oh well. I behaved normally and moved on. It wasn't always quick and painless, but it also wasn't something I let myself dwell on."
– Shelby382
Or Can Lead To A Happy Ending
"I married him…"
– MelissaHunt95
"The best partners are the ones you are friends with first, so I was thrilled when my friend opened that possibility with me. We are now married."
"With other friends I have politely declined and we have returned to the friendship with no problems whatsoever."
"Not everything has to be a big deal."
– PattersonsOlady
Not All Black And White
"Depends on the guy, if I'm single at the time, and how he says it."
"If I'm in a relationship and it is in any way other than past tense fun story type of thing that came up naturally (as in like asking why they did something dumb in college and they are like "because I had a crush on you and was too shy to be alone with you" type of deal), I'd be pissed."
"If I'm single and think he's cute/don't think dating him would drive me crazy I'd probably feel flattered and ask him on a date right then."
"If I'm not into him I'd feel bad at first, but tell him I'm not interested and would rather just stay friends, but if he doesn't drop it I'd probably get annoyed and stop speaking to him."
"All this is assuming it is said respectfully and I don't feel trapped, if the guy was setting of my internal alarms in any way that would probably be the end of the friendship though."
– AccountWasFound
The Other Side
""Now I gotta deal with this""
– starlingxoxo
"Yeah we do too, I assure you."
"Listen I understand this is a perspective from the other side, but the amount of times we as straight men are expected to just shut off our emotions and be platonic, especially when we have to go to school, or you're friends with our friends, where it's unavoidable, is frankly a little absurd."
"Yeah it f*cking sucks. Compassion seems to be in a cup with a hole in the bottom for things like this I'm sure, but we're also expected by women and other men to be aggressive about stuff so we're being pulled in two different directions. Be assertive and lead and initiate things. Also be able to disengage immediately on request. Eventually we figure it out but it is hard."
"On one hand believe me if we could turn that switch off we would. But we can't. It's very uncomfortable. If we could avoid you for a long enough time for the feelings to go away we would do that too. I have definitely done that and low and behold I've had women complain about not being their friend anymore."
"It's extremely frustrating."
"and by all means if someone is a jerk about it or is too aggressive yeah, I bet it sucks. I'm sorry you have to deal with that. But we're disappointed too."
– _PswayZ_
"It's awkward. I never really had guy friends, and the first one I had told me he liked me even though he knew I was engaged and had met my fiancé. I am still cordial on social media if I interact with him, but I don't see him in person anymore, as it just became weird."
– NeviaFirin
"Yeah… someone like that is kind of scummy. To try and develop an emotional rapport with someone who's in a relationship/engaged/married is f*cked up and kind of speaks to what kind of morals that person has."
– DepressedTeenager32
Many people seek validation from people they call "friends" when they're actually only acquaintances.
Do you ever contemplate your social life and wonder just how good a "friend" these people purport themselves to be?
Are they actually there for you when you need them or are you just another notch on their friend lists on their respective social media?
The term gets thrown around loosely too often and it seems many friendships are either taken for granted or are conditional. Those aren't friendships.
Curious to hear from strangers online about their social lives, Redditor VexAndStuff asked:

"When did you realize your 'friends' were actually fake friends?"
Those who deliberately isolate you are not exactly the kinds of people you want in your circle to begin with.
Being Played
"Went to pick up my xbox 360 a friend was borrowing, and our whole group of friends were there. They had spent the entire day playing games with snacks and pizza, and I had not been invited. And now I was in the situation of being the douche who takes the ball home and ruins the fun for everyone. I took my xbox and never spoke to anyone in that group again."
– zenchemin

Selective Group Chat

"Back in my first year of college, I used to have a group of friends (like 7 dudes with me included). We always hang out together and we're used to have this 'group chat' where we discuss about anything from class subjects to random things. After a year, I noticed that one of the guys (let's just call him Randy) keeps getting excluded; Not invited/informed to group hangout while they're talking smack behind his back. And the 'unofficial leader' of the group actually made a whole new group chat, inviting everyone (myself included) except Randy without his knowledge."
"I know what it feels to be left out, I experienced that in Middle school and it's really awful. I stopped hanging out with them and I starts hanging out with Randy. He's quite eccentric but a very good person at heart. We've been friends for more than 6 years, and he still got my back"
– SpectreAmazing

One-Sided
"When I returned to work after being off for 3 months due to an injury and I practically begged them to go grab a beer and do pub trivia but all 3 of them passed because they had plans. Well it turns out their plans were to go grab a beer and do pub trivia... Without me. Found out through social media. Deleted it shortly afterwards."
"I've been a lot less depressed about things since I've deleted social media and stopped looking at them as friends and just as work acquaintances. It took that for me to realize that the 'friendships' were really one-sided and I'm better off not pursuing anything other than being cordial at work."
– iaminfamy
People who take advantage of you under the guise of being friends are the ones to watch out for.
Friendship Of Convenience
"When I slowly realized I was only around for chores and errands. Rides to the airport, pick up furniture, help move. Anything social always resulted in either last minute cancellations, showing up 45 minutes late and bolting after 10 minutes. I thought they were busy, but no."
– gelatinous_poot

The Underappreciated Babysitter
"When I was babysitting her kids things were going great. We would hangout all the time...have movie nights and just talk and chill. But the second she no longer needed a babysitter was the second I got kicked to the curb. No explanation...not even a text back. Some people will act like your best friend until they no longer need you. Their loss though."
– Idgiethreadgoode86

A Cringey Greeting
"Yep, this happened to me, but more generally. Had a 'friend' who would only contact me when she needed something, but she was pretty sly about it in the beginning (inviting me over to hang and then bringing up the favor organically, like oh we don't have anyone to watch the dog next weekend, or I want to move this bed but it's so heavy, etc). After a while it got more egregious and obvious - only calling to ask to use my truck or dog sit. I'd politely say I wasn't available and eventually she stopped calling. She still texts every now and then to 'catch up' (she tried that a few times in the past and it was always followed by a request) despite my no longer responding. To this day I cringe when someone says 'Hi Friend!', her freakin catchphrase."
– fancy_marmot

Something Came Up
"Whenever we were supposed to hang out something came up and that something was hanging out with other mutual 'friends.'"
–Ashii_nix
Looking For Better Options
"Yes! My 'best friend' in high school used to do this to me all the time. On Wednesday, I'd ask if she wanted to see a movie Friday night. She'd always say maybe, if I can get out of doing whatever with my parents. Come Monday I'd hear her talking about how great the movie was. Apparently, last minute her parents said she didn't have to go and miraculously a group of people called right then and asked her to see the same movie. She'd always say 'I figured you made other plans' when I confronted her about it. In reality, she'd just wait to see what the better option was and pick on Friday. God that pissed me off."
– gonewildecat

A technical malfunction revealed the real status of friendships.
Out Of Touch
"When my phone got stolen and I lost their phone numbers. Mine stayed the same, but we just never talked again."
– maddallena
Abandoned And Forgotten
"When my Apple account got compromised and I lost my backup when I changed phones I lost all of my numbers. I haven't gotten a text or call from any of my friends since. That was 5 years ago."
– HereComesTheVroom

Social Downgrade

"When I traded in my truck for a smaller more eco friendly vehicle. Communication plummeted now that i can't haul furniture around, assist with moving as much, dispose of garbage.. etc."
– mandox1

Messy Divorce
"I flew out to support a friend going through a messy divorce. While I was there, she left me in the apartment to meet up with her boyfriend that I didn't know about. He turned out to have just been released from prison for manslaughter. Once she told me that, I told her that I didn't want to spend time with him, especially considering the circumstances of my visit."
"The next night, I woke up in the middle of the night to find him in the living room. She said that she thought it wouldn't matter since I was asleep. The next day, she invited her soon-to-be ex-husband over without telling me and then asked me to meditate their conversation once he got there. That conversation turned ugly fast, and she ended up storming out. He broke down and asked if I thought it was salvageable, and I told him that she had already moved on. Maybe not the best idea on my part, but at that point, she had shown me how vile of a person she is."
bertholamew
"My wife and I separated and she got the majority of our friends. Almost nobody checked in on me to see how I was doing."
"Then we decided to work it out and stay together and now there's a whole list of people's birthdays I don't have to remember."
equality-_-7-2521·
Birthday Woes
"The group made plans to meet and hang out. I was getting ready in the salon. A couple of friends had to back out for some reason. The other friend then made excuses of his own, and I could tell. I tried cajoling him and offer ways for him to go but he basically decided to cancel the entire group meet up."
"It was my birthday."
TeaTreeTreatly·
Silver Linings
"Same thing happened to me on my 21st birthday- all my "friends" made up excuses why they couldn't come. Then the 3 friends that did met some guys and we went back to their house and awkwardly sat around."
"Happened again for my 25th birthday- I had moved across the country and found new friends, but they all bailed at the last minute. I called my roommate at the time who came out when he got off work, and he called some of his friends who came out and I had the best night ever. Those guys are now my real friends, and I married that roommate."
fatchancefatpants
I couldn't help but realize while reading the thread that there must be a lot of people in my life I mutually acknowledge as friends but aren't really there for me when I need them.
However, that doesn't make me want to visit all my socials and start cleaning house.
All I really need are a handful of people I can call actual friends who don't get offended after a long absence. The ones I practically recognize as family to me are the ones where we can pick up where we left off as if no time had passed–even if it's been a significantly long time.
People come and go out of our lives. Friendships fade; we drift apart. It's a disheartening fact of life, but as long as you have that one person who will unconditionally have your back, that's all that really matters.
That also doesn't mean others in your periphery haven't impacted your life in some small way. You should hang onto those acquaintances who genuinely like you as well.
It just never hurts to check up on them every once in a while.
You got to have friends.
There are shows about the beauty of friendships.
There are shows about the downfall of those connections.
I think we should focus more on the downfall.
We often turn a blind eye to the people we can and have called friends.
That can be a big mistake.
Don't let loneliness lead you.
Sometimes people just have to go.
Redditor dragonXgal wanted to know what signs we should look out for when it comes to certain "besties."
So they asked:
"What are red flags in a friendship most people brush away?"
Friends who never ask about you... or ask but then only listen long enough to turn the convo back to them.
I hate that.
Walk slow...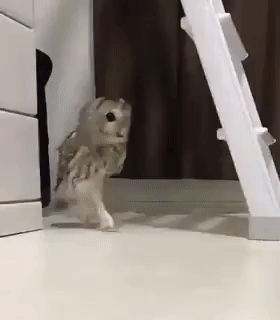 Owl Creeping GIF
Giphy
"Continually feeling like you want to say something but should hold your tongue."
WilletteKinoshita
"This, have to walk on eggshells around them. Can't really communicate with them because they will take everything personally and blow it out of proportion."
kryptonite753
Tick Tick Boom...
"When you hang out with them it feels like you're defusing a bomb when theres nothing going on right then."
thedialupgamer
"I had to let go of my 'best friend' because of this. With my real friends I could always just respond to a text message with the first thing I thought of. With this girl I felt like I had to carefully consider what I was saying and then reword it several times before I could hit send because I didn't want to be dismissed or berated in any way. That's not friendship."
REDDIT
By Nature
"Really jealous and possesive friends. I'm a jealous person by nature, and even though my jealousy flares up when I see my friends hanging out with other people, I would never let them know. Why? Because I don't want them to feel bad about doing the things they love (eg. having a social life outside my little world)."
"If a person tries to box you up because they want you all to themselves, it's not a proof of love or companionship. True love (in any kind of relationship like friends, family, lovers) is shown by respect and allowing the other person to have free will."
lovecraftianslu*t
Liked Most
"Friends who are good to you when one on one but constantly put you down In group settings. This is a big sign of insecurity/jealousy. Other signs: inappropriate attention seeking behaviors, trying to twist the situation on you when confronted about things, not respecting your boundaries, is super friendly with new people but in a disingenuous 'I wanna be liked the most' way."
"Then constant gaslighting, getting mad at you for not going by the exact same moral playbook as them, when in group settings they get really uncomfortable and try to change the subject or put you down extra if attention is on you, acting they like can take constructive feedback but actually taking it out on you in small ways throughout the rest of the day."
-MattTheRat-
And Now?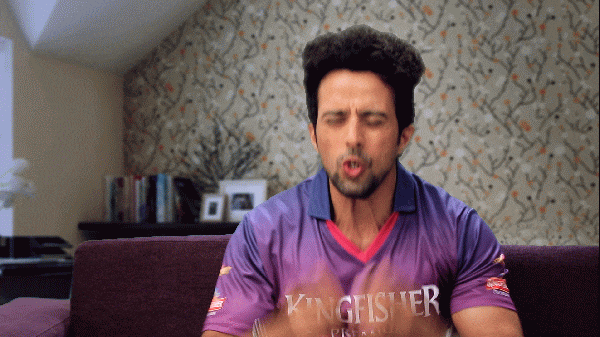 Oh No Anger GIF by KingfisherWorld
Giphy
"You see you got a private message from them and your gut reaction is to start getting nervous or anxious."
"'What is it this time...'"
FernandeWorm
There is a very informative list.
Guess what?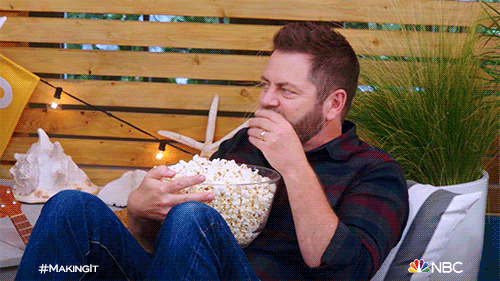 Nick Offerman Popcorn GIF by NBC
Giphy
"Friends who gossip excessively. If they're talking about other people, chances are they're talking about you."
Jalaphi23
"And people that send you screenshots of private messages with other people. Guess what? Your private messages are being sent around too."
Rikosae
Caring
"Being dismissive of all your interests and achievements. Meanwhile everything they do, no matter how mundane, is amazing."
TijuanaMccrory
"And then you bring this issue up and they give bs reasons like 'it's hard for me to care about something I don't know about" or even further "you're being sensitive/erratic/emotional' and you just sit there thinking 'I'm sure glad I still attentively listened to all those times you bored me with your financial spreadsheets you made to decide what car you would buy...'"
TGDivide
Not Real
"They only talk to you when all of their other friends are gone."
REDDIT
"My 'best friend' in high school did this with boys. If she was dating someone I was invisible. I can only think of one guy she dated where this didn't happen."
pizzapeople31
"Same. I 'broke up' with her after 10 years of being best friends cause I couldn't handle the emotional turmoil of the intense loneliness of hanging out with someone almost every day to nothing at all for a few months till she was single again. Every time I would get right again she would become single and I would fall back into it so I just put a hard stop to it. It's best that we aren't friends than settling for being her placeholder."
bendydendi
2 Way Street
"Always asking for favors but never there when you need them to return one. It's the fact that they act like you are the best of friends when they're around you because they want something, then Immediately blow you off once you've helped. Had a few so called friends like this. They weren't around for long."
REDDIT
"Yeah a friendship is a two-way street and ones that only go one way are not healthy."
-eDgAR-
100%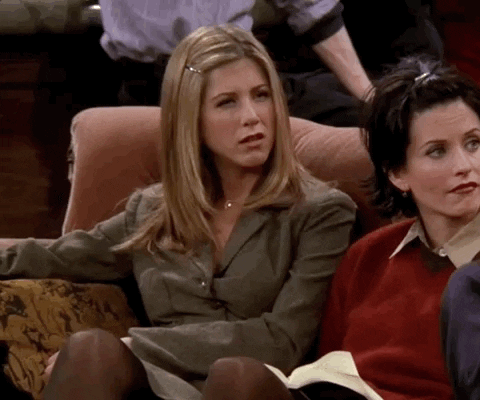 Fuck You Season 4 GIF by Friends
Giphy
"Friends that don't let you have any other friends and require 100% of your time when they can't give you the same."
sexyandnotyours
All of these signs are IMPERATIVE! Trust!
What things would you add to this list? Let us know in the comments below.