Fox kits are some of the more playful and adorable baby animals around, and any chance to see them in action is a treat.
Reddit user u/Vechrotex had the pleasure of watching a pair of kits frolicking on their grandmother's deck and decided to share the experience with Reddit.
Beware, cuteness overloads are possible below!
It started with one fox kit who decided to peek in the patio door and see what the humans were up to.
He soon returned with a playmate.
The two kits played together on the porch for some time.
This wasn't the end of the vulpine visitations, though.
Redditors loved the cute kits.
"Some folks have all the luck. Baby fox is super cute."

-shendrad
"All grandma needs now is a neighbor with a bloodhound puppy and we have the makings of a great movie."

-operez1990
"Look at its little blep ❤❤ too cute"

-alias_IV
"This is why I reddit. I much prefer these kinds of breaking news updates punctuating my day.

-earlyviolet


"Firefox has encountered a Windows error."

-how_now_gnarly_cow
"I want to snuggle the biting wild dog."

-EverythingIsCreepy
Many were completely captivated.
"I hope you're ok with being labeled the 'Baby Fox Guy' because we are going to need daily if not hourly updates on these little buddies"
"You've completely captured my heart in just 3 pictures. They're so pure!"

-oochiolism
"Times like these when I wish Reddit had a "love" button"

-babytoast
"I've never felt like I NEEDED something as much as I do right now."

-SwagCannon_69
While baby foxes are the epitome of adorable, they are still very much wild animals. Observe their cuteness from a distance and everyone will be happier in the end.
Keep reading...
Show less
Dear screenwriters,
Please stop. This thing about getting us invested in storylines only to totally abandon them sucks. I spent three seasons hanging on every episode of The Borgias and then it just ... stopped? That's it? No ending? Showtime got me to root for an murderous relationship and then just ditched me?!? You can't just snatch Jeremy Irons away from people like that. It's hurtful!
And don't even get me started on Family Matters. The show just pretended a whole child never happened! Judy was there for like 3 or 4 seasons and then she just never showed back up and we never talked about her again. Where did she go? Was she in Laura's imagination? Was she a cyborg spy that Steve Urkel invented? What happened!?!
One Reddit user asked:
Which story lines have been abandoned by t.v. shows to the point where viewers are supposed to act like they never happened?
First things first, it's clear I'm not the only one salty about the whereabouts and well-being of the missing young miss Judy Winslow. Secondly, get it together TV people! I had no idea this many shows were this messy with their plot lines. Here are some of the responses that people really agreed with.
Keep reading...
Show less
Join Team Takei live Thursday morning as we all watch the 2018 Macy's Thanksgiving Day Parade together! The parade starts at 9 a.m. EST and will include a livestream on this page so we can all watch it together here. Get commentary and insight into this year's Broadway performances from the team that brought you Allegiance the Broadway musical as we all wait for Santa to come.
The event is hosted by Spot.IM and starts at 9 a.m. ET. It will continue throughout the parade.
To join, sign-up with Spot.IM by scrolling down to the chat board below.
Click "Log In" at the top of the chat board. You will be prompted to sign-up with either Facebook, Google, Twitter, or your personal email. Whichever you prefer, follow all the prompts. If you're using your personal email, you will have to select "Sign Up" from the first prompt.
Once you're logged, stay right here as Team Takei leads a fun discussion of floats, balloons, and Broadway performances!
Thanks for joining!
2018 Macy's Thanksgiving Day Parade Live Stream NBC / Today episode youtu.be
Keep reading...
Show less
If it feels like you've been waiting 525,600 minutes for the next live musical theater TV special, your wait is over! And the casting line-up is stellar!
FOX's live musical telecast of Rent will air January 27, and the cast is packed with stars. The musical by Jonathan Larson, loosely based on the opera La Bohème, centers on a group of struggling New York City artists in the late 1980s dealing with gentrification and the HIV/AIDS crisis. Rent won not only four Tony Awards but the Pulitzer Prize for Drama in 1996, and developed a diehard fan base that followed the musical around the world throughout the '90s.
Reuniting with one of the stars of Grease Live from a few year's ago, FOX's production of Rent will star Vanessa Hudgens as Maureen Johnson, and her girlfriend Joanne will be played by Dope's Kelsey Clemons. Brennin Hunt and singer Tinashe will play Roger and Mimi, and Grammy nominee and Empire star Mario will portray Benjamin Coffin III, the yuppie landlord whose greed gives the musical its name.
Dancing With the Stars and RuPaul's Drag Race will be represented in the cast, too: DWTS winner Jordan Fisher will play Mark, while Drag Race icon Valentina will play Angel, the musical's beloved drag queen character.
And musical lovers everywhere will be thrilled to see The Greatest Showman's Keala Settle take on the musical's signature song, "Seasons of Love."
FOX announced the cast in a series of videos posted to Twitter, and the excitement was palpable!
Today for you, we have an announcement — meet the cast of #RENT! 🙌 https://t.co/i4u44CHYwi

— RENT on FOX (@RENT on FOX) 1540836005.0
@RENTonFOX Vanessa Hudgens as Maureen 👌 https://t.co/5HDYQsWaV5

— Jenny (@Jenny) 1540836987.0
@RENTonFOX Yessssss @Tinashe will be an INCREDIBLE Mimi! https://t.co/5brhI5K9yQ

— TINASHE USA🇺🇸 (@TINASHE USA🇺🇸) 1540837958.0
@RENTonFOX CAN'T WAIT FOR VALENTINA!!! https://t.co/QTAlgwwTdT

— #StreamDINEROonSpotify (@#StreamDINEROonSpotify) 1540838671.0
@stefidoo @RENTonFOX Valentina as Angel is EVERYTHING AND MORE

— AnnAAHHHH 👻🧟‍♀️🧛🏻‍♀️ (@AnnAAHHHH 👻🧟‍♀️🧛🏻‍♀️) 1540839335.0
@Taylor_Ray922 @RENTonFOX We're having a movie night

— Luke Nellis (@Luke Nellis) 1540841031.0
@Jkeg09 @RENTonFOX SO FREAKING PUMPED 😍😍😍

— Rachel Kegerreis (@Rachel Kegerreis) 1540852511.0
@RENTonFOX Say whaaaaaaaaaaaaat!?!?!? 😍😍😍

— Ashley (@Ashley) 1540914095.0
@RENTonFOX Can't wait to see this it is one of my favorite musicals

— Kim #sanvers (@Kim #sanvers) 1540896503.0
@RENTonFOX I AM BEYOND EXCITED!!! I cannot waittttt!! 😱 🎶🗽

— AMELIA ☾ (@AMELIA ☾) 1540889238.0
@RENTonFOX https://t.co/tRIIetkTDD

— seth 🌊 (@seth 🌊) 1540871370.0
@RENTonFOX Okayyy maybe it's just me...but who else is so freakin excited for this? We got @AllOfValentina @Tinashe… https://t.co/PJ1JejX1vf

— Gaustria (@Gaustria) 1540918581.0
Sounds like this group will more than do justice to every '90s kid's favorite musical. Get your popcorn ready — only 89 days to go!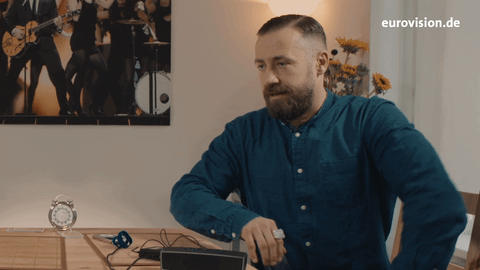 media.giphy.com
Keep reading...
Show less
I'm confused, torn, and a mess right now. We've been married for 11 years, and for the last year she has been all but shunning me. She asked for space, I've given it to her. She's had a friend with at least an emotional affair.
We've had marriage counseling that went nowhere. It seems like every olive branch I've extended to her has been shot off. I've been raising our 8 year old almost as a single father for the past year. She's been sleeping in another room and locking herself in it. She's been coming home late and pretending I don't exist. She sold her business late last year and hasn't worked a steady gig since. She has a STEM degree and experience running a business, so she can get a decent job.
Last year I was working at a toxic company and knew my job was in jeopardy. Frankly I was a nervous mess, but was hoping to finish one last project and bail, but was laid off with a nice severance. Meanwhile I've landed a new gig at a much nicer company.
Anyways, a few weeks ago she ended counseling and filed for divorce. Then last night I got a call from a friend who said she broke down and said she didn't really want it she thought I'd fight it.
I don't really want one, but if she wants out I'm not holding her hostage. She went through all kinds of abuse as a kid and I figured I triggered something and she had checked out of the marriage. I've talked to several people and they came to that decision and that she's kind of lost in life right now. Frankly if the divorce goes through she's getting the short stick in the deal. Maybe cold feet?
I'm willing to go talk with the friend and her with an open mind. What's the best way for me to navigate this? On one side I'm sick of her treatment of me. On the other side we had 10 really good years and I'd rather not split custody of our daughter. How should I handle this?
My wife has filed for divorce but told a friend she doesn't really want one. What do I do?
Keep reading...
Show less