First dates can be a lot of pressure. You barely know the person you're going out with, and maybe you've talked a bit in person, but this is the first time you're going to be with them one-on-one for an extended period of time.
The activity can make or break a first date.
Sometimes, a relationship that could've been really special never even starts because the first date was bad.
I like to walk around New York City on dates, and duck into whatever store or restaurant looks interesting. It's a good way to get to do something you've always wanted to but never had a chance to (on one of my first dates, walking around the city led us to get our fortunes told), and it's a great way to get to know the other person.
The women of Reddit have their own ideas on what an ideal first date would be, and they're ready to share!
It all started when Redditor PhantomHydraPH asked:
"Girls of Reddit, what would be your ideal first date?"
The Supernatural Treatment
"Beer followed by ghost hunting and then ending the date at 8am over crappy diner breakfast."
– SeattleCoffeeRoast
Just Keep Moving
"Early on we had what my wife refers to as the epic date. Started with lunch, then a movie, then rock climbing, then dinner, then swing dancing, then back to her place. Was like 12 hours total. Figured anyone that could up with me that much was a keeper."
– Dyolf_Knip
The Great Escape
"A guy actually took me to do an escape room on the first date. It was actually pretty cool because not only was it an activity where we had something to focus on/break the ice, but was able to gauge how we would solve problems together right off the bat. Didn't work out with the guy past the second date but I always thought as far as first dates go it was a pretty good idea!"
"Bonus: weren't able to have our phones in the escape room so no distractions. Also they take a picture of your escape room group after so if the relationship worked out you have a cute pic from your first date :)"

– Successful-Income-22
""If we don't succeed, we'll have to be TOGETHER FOREVER!!!""
– ImpracticallySharp
Time For A Getaway
"Something casual that doesn't have a big time commitment. Drinks, coffee, ice cream, or lunch/dinner"
– Appropriate_Tea9048
"I took my now girlfriend to a rooftop bar for drinks and apps. Spent the entire night talking. It was super chill and casual , it didn't feel like a date."
– Zomb1stuv
"Hey so - yeah, that worked for me. We did like a 7 or 8:00 coffee and dessert chill get together at a place that I knew of that well, had really good both. That was my last ever 2nd date, been together 12 years now."
"Its all upsides as far as I'm concerned: No pressure of a full dinner or anything, less formal, also some people are self conscious about what they order or eat in front of another person so it kind of eliminates that anxiety. The place itself is a conversation catalyst - if you pick someplace kind of neat, notice things about it, talk about what you like and don't like. If you've never been there before, "hey check this out" comes up a lot, or "hey, I've been here before and this one thing was *amazing* or "I've been wanting to try this since last time I was here" and all that."
"I should preface by saying that wasn't our FIRST first date, our first one was I met up with two and two of her friends someplace. First off, I left a good impression by not being surprised or mad she brought friends. We met online. You don't know anything about me but what I've told you, I totally get that you don't want to meet a guy alone for the first time. I managed to keep the whole both entertained for a while before it was time to head out."
"Lets keep this rolling: 2nd date should be something fun, not necessarily evening. For example every Saturday in the summer our town has a Riverfront Market with tons of vendor booths, food trucks, its pet friendly, farmers market stuff, live music and all that. Great place to just walk around and browse, grab a coffee or a pretzel, and just see what's going on. You still have something to *do* together so you're less likely to stall and feel on the spot, and you can get a feel for their interests and personality walking around in a place like that. See what they comment on or show interest in, and they can do the same. Its even better if you run into people you know."
– sohcgt96
Be Seen
"Somewhere public, but not crowded or organized. Like a fair or a festival where we can just walk around and chat and maybe go on a ride or play some games. I like rollercoasters so if you are close to an amusement park of some kind that'd be nice. It's going to differ for each woman though, I'm more wild and fun-loving!"
– TheTurbulentTeacher
"Somewhere public, but not crowded or organized"
"So not an MLM recruiting seminar. Got it."
– ncconch
Healthy Competition
"Putt putt! I think some type of activity with a little competition is a fun way to break the ice. Putt putt requires some skill but a lot is also luck so anyone can do it."
– summoe
"That sounds fun. I enjoy games."
– OriginalDarkDagger
"Something mildly competitive but mostly just fun, like going to an arcade, or one of those axe/knife throwing places, bowling or something like that. Then drinks and a bite. But really, if someone actually thought out ahead of time a plan to take me anywhere and then did it I'd be psyched no matter what we did."
– petrichor-punk
Investigation
"On the first date, I do a identification check, résumé check, credit check, diploma/certification check, and a charge for my time. It's crazy out there and those platforms lie."
– Likeitisouthere
...HUH?!
"Whatever you do, don't take a girl on a "mystery surpise date!" that ends up being a nude beach, and then ask her to film you nakedly frolicking in the sea. This should not be followed up by a lunch at Panda Express where you give her very detailed stories of your (limited but bizarre) sexual encounters. Also, do not drag her to a Best Buy store after lunch so you can watch free TV on the displays."
"(I never again allowed a guy to pick me up for a date 👀)"
– fancifulsnails
"Oh my god, I am laughing but crying at the same time because yeah, how about NO! Does NO! work for you?"
"Also, always have your own transportation for a date in case you need to leave for reasons."
– eddyathome
Do Something
"Yea bowling, museum, then some food and talking is the way. As I have a bit of a hard time opening up with people, when it's just sitting across from each other the whole time. Need a bit of an activity, to loosen things up a bit. Also interesting to see if they are a sore loser, or willing to share techniques on how to do something. Just small ways, to see more about the person's character. As opposed to eating first and wondering if the other person, is putting on a front for you or not."
– LurkingAintEazy
"I agree with this. It should be casually competitive and random. Axe throwing would be fun."
– Burrito_Loyalist
Just One Date
"Drinks and a chat in a random pub, where we'll play pool and I will demonstrate how cool and breezy I am and then to a gig where I will proceed to show you how uncool I actually am and then we fall in love so I never have to go on a first date again"
– NinetysRoyalty
Simple Works Too
"Married lady here, my first date with my now-husband was going to see a movie we both knew would be kinda bad, then grabbing drinks and a quick bite at a casual restaurant across the street."
"First dates don't have to be fancy, you don't need to pull out all these stops to woo the lady or ~sweep her off her feet~, you just have to be good company. It's all about the connection, not how much you spend or how romantic you make it."
"Also, just a bit of advice, a first date should always always always be in public, with other people around. Not a hangout at your place, and not a walk in the woods."
– VisualCelery
Stop And Smell The Roses
"Botanical garden!"
– yuzuandgin
"I'm liking this one. I'm convinced a botanical garden would force everyone to focus on the plants, weather, surroundings, etc. And in my experience, everyone's living this hectic go-go lifestyle that it's really lovely to see someone stop and admire plants, their leaves, etc. I've gone to a few botanical gardens, and the amount of times I've gotten caught up in smelling a flower or comparing my hand to the size of a humongous leaf, it's fun! Also, one of the most attractive men I ever met would really stop in his tracks to admire the skyline and his surroundings, and his responses were genuine. Caught me off guard..."
– JminusRomeo
"I also like this. I love taking pictures of nature walking alone at a leisurely pace. If I found someone who also enjoyed this, that'd be more fun. Maybe they'd suggest a photo I would have thought of. They'd probably be more relaxed in general as a person. It also means talking about nature. People who enjoy nature are usually pretty cool."
– eddyathome
Read, Read, Read!
"Did this once with an ex. Went to a bookstore, looked around at the books and talked about what we had read etc, then we went and had a drink at a nearby bar. Then, each of us briefly got up from the table went back to the bookstore and got a book for the other person that we thought they would like. And then we discussed why we thought they would like the book over those drinks. It was really fun."
– WhoIsYerWan
"This is good because it shows the other person you actually listened to them and thought about them. Also, books."
– eddyathome
"Also interchangeable with coffee if drinks are not an option."
– WhoIsYerWan
"Two bookworms' shared dream eh?"
– youraveragemasochist
Books and coffee? Sign me up!
Do you have an ideas to add? Let us know in the comments below.
Love itself and the search for it can be a total mess.
But no matter how much we thirst for it, we have to be diligent and look out for warning signs that a potential partner isn't a good fit.
Red flags and warning signs are always jumping out in front of us.
Follow your instincts and trust your guy.
If you think there's something off, they probably could be!
Redditor Artistic_Pop_3323 asked:
"On the first date, what were some immediate red flags that made you not go on a second date?"
On a first date years ago the man I met was easily twenty years older.
Found out he used his son's photo. Whacko.
Sales Pitch
"Dude spent the whole date talking about how he used to sell drugs."
bluecrowned
"I had a first date like this, too! Guy admitted when we first met years before, he was selling drugs and was also still in a relationship with a girl while trying to go out with me."
ultravioletblueberry
That Guy
"On our first date, he told me he was in med school, at the University in the town we lived in. I knew immediately there was no med school, but thought perhaps he was taken his pre-med classes or something, so went on a second date. He had spent an hour telling me how when he got done with his military service he had worked as a military contractor doing 'spy' work in Iraq and 'if I only knew the things he'd done!'"
"We stopped by his apartment to pick something up and while there I noticed all his mail was in a different name than he had given me. I 'magically' got a text from my work, told him I had an emergency and had to go immediately into work and handle it."
"After I told him there wouldn't be a 3rd date, he got spooky angry and I caught him in the bushes outside my apartment, late at night, several times. I eventually had to get a restraining order - in the name he gave me. After that, I never saw him again! Thank God!"
PracticeLeading2814
worst date ever...
"She was still married and said she just wanted to know if she'd 'be able to still get dates if they split up'… worst date ever."
ohmybaddudeI
"Was hit on by a married woman, not my wife though. We talked for about an hour because I wanted to see what her game was. After telling her that I was married, she got really angry at me. I thought, WTF? Is there some kind of weird double standard going on here? She got really pissed off when I asked her why it was OK that she was married but not OK if I am married."
SpecialpOps
Need to make an order...
"Few years ago met up with a guy at a bar and like the entire time he would not stop talking about how he couldn't wait to go to Russia and get a mail-order-bride."
rainbowcanoe
"Maybe he was trying to make you jealous. Like, 'Oh no, I might lose out on this prime life partner opportunity, better make my move posthaste!'"
maygpie
Twitcher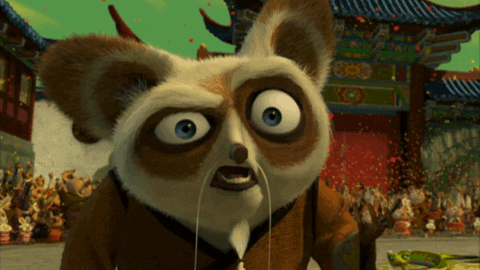 eye twitch GIF
Giphy
"He was about 10 years older than his pictures, he didn't stop twitching the entire time, and he kept pressuring me to go back to his place. I noped the f**k outta there."
SandMost7515
Umm... maybe get through the first course before offering your place?
By the Knife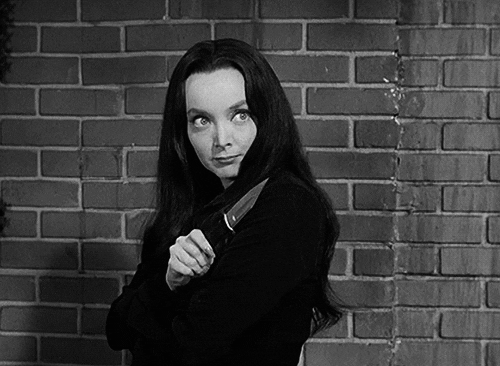 Mad Addams Family GIF
Giphy
"She pulled out a switchblade mid conversation to slice up a passing ant."
OffWhiteDevil
For My Own Good
"I was planning a first date with this guy years ago and he suggested bowling. I said it was fine, but I've done it once a few years prior and I was legitimately terrible at it. The group I was with at the time made it fun regardless of me being totally uncoordinated."
"He offered to teach me, but I said another time- I just wanted to get to know him in a relaxed environment. He suggested we still bowl, minus the lessons and he could also share in the hilarity of my lack of skill. I was down. The night came and the lessons started almost immediately."
"How to stand, where to stand, everything I'm doing wrong, I'm not taking it seriously, he's trying to teach me 'For my own good.' He became mean. Not one smile except when he saw me at the start. I told him this was not the fun/chill night I said I was looking for and he told me it would be if I took the game more seriously. He was actually angry about the whole night."
Kihana82
Order Again
"He tried to change my order with the waitress because I didn't order what he'd recommended."
MaggieLuisa
"Oh my God, I came here to say this exact same thing! He suggested something, but I wasn't feeling it. I ordered, and he grabbed the waitress as she tried to walk away, and said 'No, she'll have [xyz] instead, thanks.' And let her go, and that was that. It didn't even occur to him that she wouldn't listen or that I'd be pissed. Walked right out of the restaurant."
starlightsmiles31
Comparisons
"I once went on a first date with a guy who was clearly not over his ex. He spent the entire time talking about her, comparing me to her, and even showing me pictures of them together. It was a huge red flag for me and made it clear that he wasn't ready for a new relationship. Needless to say, I didn't go on a second date with him."
selective_girlfriend
Slug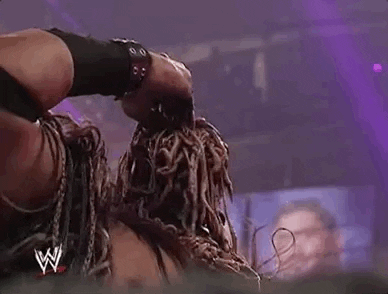 wrestlemania 22 eating worms GIF by WWE
Giphy
"He told me he had worms. Not in a casting, fishing, or terrarium kind of way. Full on internal parasites."
verite_404
"Hahaha, I once had a date graphically describe the time he had to remove a tapeworm from his own butt.. while I was trying to eat spaghetti at an expensive Italian restaurant."
Enceladus89
Oof... this is why I'll never date again. #Singleforlife
Do you have any other singles stories? Let us know in the comments below.
When planning a first date, most people chose to meet over a drink or a cup of coffee.
The stakes are low, it gives you plenty of time to determine whether or not there's chemistry, and should things not be going well, you can swiftly wrap things up after taking your last sip.
These days, however, people like to be a little bit more creative when it comes to first dates, and thus will organize a slightly unusual activity.
Sometimes, the risk pays off, and fun is had by both parties, leading to a second date, or even a lasting relationship.
Of course, there is every possibility that attempts to be creative could end up backfiring, sometimes even before the date even takes place.
Which doesn't stop people from trying them over and over again.
Redditor nojunkpeter was curious to learn what people considered to be the absolute worst ideas for a first date, leading them to ask:
"What's a common first date activity that people do that's actually really stupid to do for a first date?"
It's Hard To Decide How You Feel If You Can't Hear Yourself Think
"Loud bar."- AwkwardBlaque
Sometimes It's Worth The Gamble...
"My first date with my husband, (blind date, we talked on the phone once, I didn't even know what he looked like) was to the symphony."
"It was an hour away and then there was the symphony with a full intermission worth of potential awkwardness, then a full hour drive back."
"I mean clearly the date went amazing."
"We went to ice cream afterwards and sat in his car talking until three in the morning."
"But I never thought about it until right now how potentially disastrous that evening could have been if we hadn't had major chemistry."- jardinc
Best To Transport Yourself There...

"A long-ish car ride."
"I invited a first date to a great restaurant, fun environment too, but didn't think about the fact that it was about a 30+ minute drive each way."
"Kind of an awkward trip to and from, especially when it turned out that we really didn't have much in common."
"The trip back took a loooong time."- ElectricMan324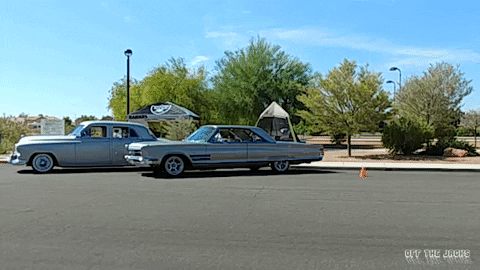 lowrider lowridermeatup GIF by Off The Jacks
Giphy
Double Trouble...

"In John Waters' memoir he talks about going to these 'Fright and Fight' double features where they would show a horror movie then a kung fu movie back to back."
"And I can't imagine how many poor women were taken to these to be subjected to not one but two bad movies in a row, only for the guy she's with to get in a fight in the parking lot afterwards trying to impress her."- stevebobeeve
...Though One Movie Isn't Much Better
"Going to a movie."
"Just staring at a screen instead of getting to know each other."- artemesia-vulgaris
Literally Trapped
"Escape rooms.'
"I work at one and the amount of first dates doing our rooms is too dang high."
"There aren't enough people to even play."
"If you show up with two, we make you pay for a third ticket minimum."
"You can't learn anything about each other because you're too busy playing."
"You will suck and you will get frustrated."
"Not a good look on a first date."- TJtherock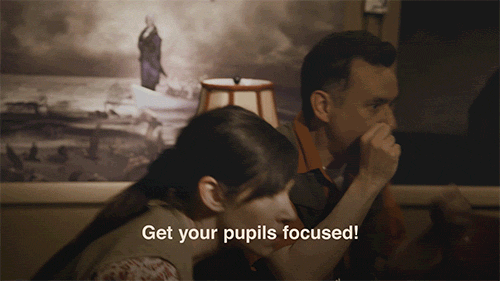 Season 8 Episode 3 GIF by Portlandia
Giphy
Even, Or Especially, If You Plan To Go Dutch
"An expensive dinner."- Throwie911
Somewhere You Can Talk, Without Shouting Or Annoying Others

"Movie, because your attention is not directed towards your date."
"Loud bar is worse."
"Quiet bar is best."
"Drinks to loosen the tongue and cozy atmosphere to reveal oneself."
"Plus, it's public enough that you can count on reasonably good behavior."- redditusernamehonked
A Good Idea In Theory, Less So In Practice...
"I took a girl to a first date at a wine and canvas thing."
"We both liked to draw and paint and had similar tastes in drinks."
'Lots to talk about and activity to occupy us if there was a lull in the conversation."
"Great idea, if only I had considered the fact that when I draw/paint I pretty much shut everything else out and just draw/paint."
"Poor girl spent 3 hours with me as I grunted out responses, had a scotch and painted something that I still use as a holiday decoration to this day."
"We did not have a second date."
"Don't take people to a wine and canvas event if you turn into a monosyllabic, boozy artist."- ShiggityShua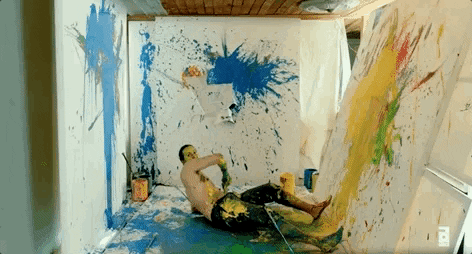 Alejandro Jodorowsky Art GIF by Endless Poetry
Giphy
Keep It Intimate...

"Visit with anybody, friends, parents, neighbors."
"It's insane to be around people who know the person you are dating well, and not you at all."
"It's like a job interview in front of a panel."
"No fun at all."- luckygirl54
Generally speaking, trying to impress on a first date often ends with your efforts blowing up in your face.
Which is why trying to create the best first date imaginable often destroys any possible chance of a second date.
And truth be told, sometimes you can tell if there will be a second date based solely off their coffee or drink order.
Ice in white wine is never a good sign...

Dating is hard and they say that you often find the person you're meant to be with when you stop looking. But for many people, that's not really an option, especially if they live somewhere like outside a major urban center, where the dating pool is far more limited.
Navigating dating life can be tiring, too — especially when your date does things that really irk you or turn you off.
Everyone has different things that bother them of course!
People shared their opinions with us after Redditor itssblu asked the online community:
"What is the biggest turn-off on a first date?"
"She just wouldn't take no for an answer."
"Had a girl try to convince me to drink alcohol, even though I repeatedly told her I don't drink when I'm driving. She just wouldn't take no for an answer. Nothing is a bigger turn off than a complete disregard of clearly communicated boundaries."
CherryWorm
Sorry you had to deal with that. She absolutely should have respected your boundaries.
"An inability..."
"An inability to hold a meaningful conversation."
SengokuSamurai97
This is a big one, but all conversations begin with small talk and work their way from there. If they can't, it's likely not worth it.
"It was going well..."
"I went on a date about a year ago. It was going well until she started boasting about all the celebrities she'd slept with. I'm not a prude, but it's a weird thing to tell someone you've just met. Was kind of an instant turn off to be honest."
_bad_at_this
Uhhh... definitely not appropriate first date chatter!
"If I'm carrying..."
"People who don't elaborate or ask follow up questions in conversation. If I'm carrying the conversation the whole time there ain't gonna be a second date."
ImmediateEconomy49
Yeah, this can be very tiring. Conversations are a two-way street.
"She seemed to think it was funny..."
""Don't worry about using a condom tonight. I'm already pregnant."
"True story, actually. She seemed to think it was funny... I didn't."
[deleted]
Run away.
Run far, far away.
"Stop."
"A guy who keeps going on about "you're not like other girls" or "most girls are [negative quality] but you're [positive quality]", or "you're so funny/smart/whatever for a girl." In the same vein, the guys that tell you "you're so much prettier/smarter/whatever than her/your friends/random person/my ex."

"Stop. If you think this is flattering it's not. I hear this and my vagina immediately hibernates."
Whapwhaap
That's a very interesting way of putting it but we get it!
"Your cellphone."
"Your cellphone. We are on a date, not the people who you're texting."
DependentLoad683
This is a big one. Stay in the moment! Be with your date! This is simple ettiquette.
"If we are..."
"If we are at a restaurant, being rude to the wait staff."
[deleted]
You can tell a lot about someone by the way they treat service workers.
"Looking at every single thing..."
"Looking at every single thing through a negative lens. It's okay to be positive sometimes."
BurghFinsFan
That's what you think!
Just joking.
Don't be a Debbie Downer. It's not cute.
"This one is very specific..."
"This one is very specific to me, and is stated in any dating profile I create, but smoking. I tried dating a girl that smoked, but the smell/taste lingers, so I don't even try to date smokers anymore. If they show up, and end up going outside for a smoke, dates over."
Draciolus
Smoking doesn't bother everyone but those who dislike it really, really, do, and for good reason.
Chances are you've been on a bad first date yourself. You remember how it made you feel, don't you? Hopefully you walked out immediately. And if you didn't, that's okay, too.
For those of you unsure about dating ettiquette, take note!
Have some opinions of your own? Tell us more in the comments below!
Sometimes, well, many times, being single is the way to go. And we seem to learn that lesson the hard way.
You know within minutes if a date has gone off the rails.
I'm not talking about a "let's ease into this because of nerves" situation.
Crazy is crazy! Once you get that feeling of... "I'd rather be home listening to Adele," just go home and listen to Adele.
RedditorZuzpowanted everyone to share about the times they quickly realized being single was the better option. They asked:
"What was the moment you realized that you shouldn't have showed up to a date?"
Are we so hopeful for love we'll ignore what is slapping us in the face? Why?
Wolf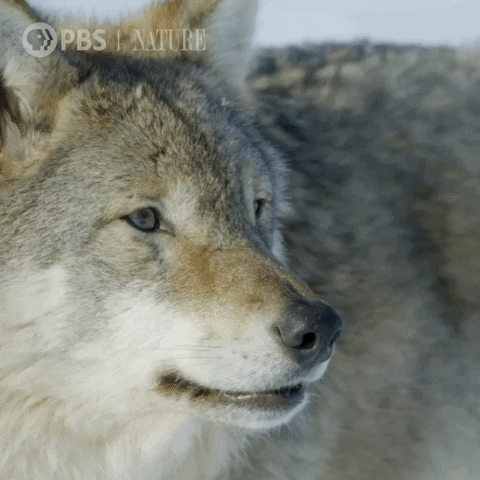 Pbs Nature Wolf GIF by Nature on PBS
Giphy
"When he bit my forearm really hard after smelling the perfume on my wrist." ~ vanhamm3rsly
I hate charcuterie!!
"An alleged friend told me her coworker and I would be great together and wanted to do a double date at a festival with her and her husband. Date suggested he and I meet up the night before to get to know each other and I suggested a gaming bar I'd wanted to try."
"Date time arrives and he's not there. He finally shows up and tells me he had to stop home to let the dogs out so they don't sh*t all over the floor. He then proceeds to show me a picture of a floor covered in dog poop and says guess it didn't work. He is still wearing his work clothes."
"It has been three hours since work ended and he went home to deal with the dogs but didn't change. He proceeds to eat the rest of the charcuterie plate I ordered by himself and then orders wings for himself. We decide to check out a game since I have now paid for more game time. He wants a mall madness game that is not designed for two people. We settle on a playable game."
"It's not great. As we are wrapping up he tells me the last date he took here had sex with him in the parking lot he stares at me expertly. I tell him that's not going to happen. I tell my friend I'm skipping the festival. He's shocked and thought we had a spark." ~ Polyf**kery
Who's that Girl?
"My mom met a nice girl during the day, unknown to me. My mom and I were supposed to go out for dinner that night. She invites the girl, unknown to me, then ditches the dinner once she knows she has set me up on a date. My mom was very worried I was gay at the time."
"The girl and I get to chatting over drinks, she's fun, flirty, cute - and a meth-addicted sex worker who thought it was some weird kink game that she was being hired to get into the middle of. So...YEA. She was understanding when we realized the mix-up, but I gave my mom sh*t for that one for years." ~ Yvaelle
Blind Dates...
"I went on a date a few months after me and my college gf had broken up. I had matched with this girl off of tinder and we messaged a bit, but she was relentless about wanting to know more about my ex and how I felt after the break up. I looked past this and met her for dinner a couple nights later."
"I walked in the restaurant and my ex is sitting at the table under that girl's name. I turned around to walk out and got a tinder notification from the girl I had agreed to meet 'you'll never be able to get away from me.' Should have stayed home that night, and steer clear of blind dates." ~ Automatic_Doctor4934
When in England...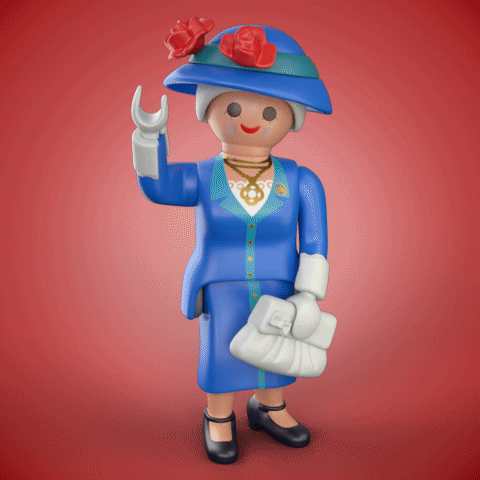 Waving London GIF by PLAYMOBIL
Giphy
"When she told me my English accent was dumb, and then repeatedly shouted out that everyone else in the bar had a dumb English accent. FYI, it was a bar in England." ~ notJeffbutGeoff
Yeah, people making fun of you or biting you is an exit strategy to utilize. RUN!!
I'm Done...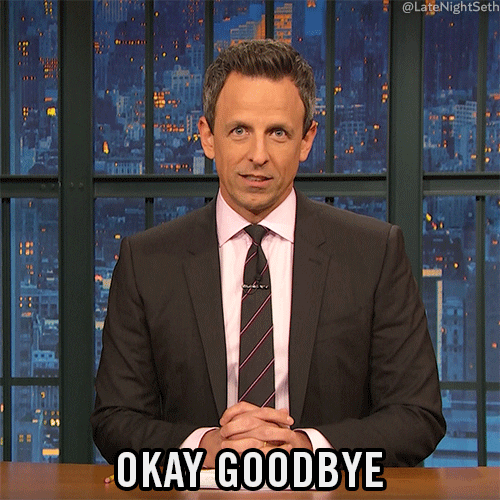 Seth Meyers Lol GIF by Late Night with Seth Meyers
Giphy
"When at the party I met her at and her boyfriend said 'Go ahead, take her. I'm sick of her crap.'" ~ cleric3648
I'm Out!
"I was supposed to pick him up at his air bnb so we could go out for dinner and drinks. Turns out the air bnb was actually his parents house. I thought it was weird that he lied about where he was staying but figured he was just embarrassed so I didn't make a big deal about it. When I suggested a place I wanted to go for dinner he told me his parents made dinner so he wanted to stay there to eat and go out for drinks after."
"I felt super awkward about having dinner with his family on our first date, but it got worse. He made me a plate of food, and had me sit at a table in the garage, and told me he'd be right back. Then he went inside and had dinner with his whole family while I sat alone in the garage. I wish I could say I noped out of there, but unfortunately I stuck it out for the worst date night of my life." ~ squisheekittee
400 times NO!
"When he said he was actually from an entirely different state, looked completely different from his photos and then asked if he could borrow $400 for Methadone before we even ordered. I left immediately. Been stalking me for over ten years. Fun times." ~ AlienFemTech
Just Run
"She was a kleptomaniac. Thought she was exaggerating or maybe just went through a tough time. Then she showed me the pile of legal paperwork. She was on 1st name terms with the judge she had been to court so many times. Then she asked me to touch her back."
"Said she felt super sweaty from the MCAT she'd taken and then showed me how she disposed of her used needles because she was a heroin addict. Should have noped out sooner but she was sweet but yeah, she needed a therapist not a boyfriend." ~ DeadlyChaffinch
Chicken Issues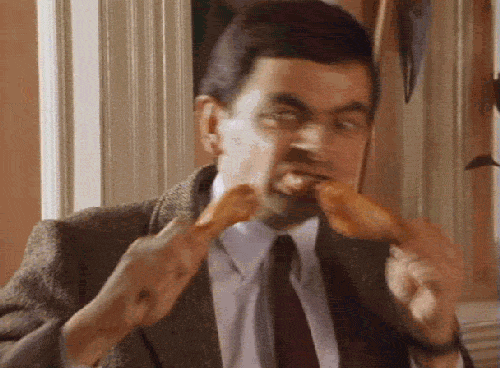 mr bean eating GIF
Giphy
"When he didn't let me look at a menu, ordered for me (a water and a kids chicken tender meal- I'm 24), ate half my meal, and was talking so much about himself he spit pieces of chicken at/on me." ~ EstetheAinur
I'm Here!
"He was picking me up and texted me 'here' a little early so he had plenty of time to do this before I got down to his car, but he waited 'til I opened the door and there was about a dozen magazines (like rifle mags) on the passenger's seat and he said 'hope you're not some crazy liberal! don't mind these mags' and then brushed them onto the floor. It was super awkward/cringy. Also it was my first date since I rough breakup and the rest of it was just as bad if not worse, I ended up crying in the bathroom half way through." ~ lebrunjemz
And where did we go?
"Before our first ever date (which he told me he wanted to plan), I'd told him I had been vegetarian for a few years now and as long as where we went had vegetarian options, I didn't mind where it was. He brought me to a steakhouse. Said he'd forgotten I'd said that."
"I ended up just having fries the whole night. Points to him, he did seem like he had actually forgotten and the conversation was good so I agreed to a second date. Now, I had also told him I was caffeine intolerant — couldn't have any coffee, Coke, most teas etc. And where did we go? To the University coffee stand."
"I left to go to my archaeology class and my desk buddy tells me we are getting a new tutor because our first one got sick and couldn't see the rest of the semester through. Guess who our new tutor was? Mr. Steakhouse and Coffee Stand Guy. I maintain to this day that it was worth it all just for the look on his face when he walked into class. I wish I was making this sh** up." ~ jungkooksboots
'wow you even walk like a guy!'
"When he said 'wow you even walk like a guy!' As soon as he got out of my car. Whatever that means. He then proceeded to be racist, sexist, and homophobic during this 'date,' which was more of a monologue from his part, and even implied I'm fat and that he had no interest in me before trying to kiss me. Please don't take people you don't know on dates using your car.... You'll be stranded with them." ~ redvaporeon-sk
HER!!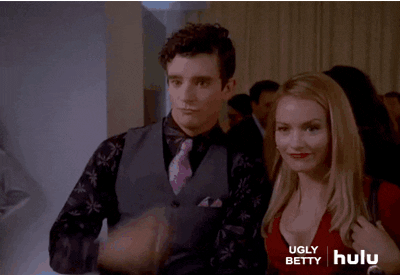 caught ugly betty GIF by HULU
Giphy
"When his phone homescreen and screen saver was of his 'ex girlfriend.'" ~ MamaBearCA
"perfect for him"
"I went to his house to play Magic after meeting him at my LGS a couple times, excused myself to pee and as I was peeing, he stood outside of the bathroom door and did an awful impression of the joker laugh while saying he's been waiting for someone like me and other extremely creepy phrases about how I am 'perfect for him.'"
"The post peeing bathroom exit was so absolutely awkward. Riddled with me saying several different versions of 'Oh wow, that was a great joker impression haha' and him continuing to speak like the joker. It was the longest, most tense, fearful walk down the stairs. I left shortly after that. It still tortures me." ~ fleshsingularity
"technically"
"Had a great time at dinner, and went for a walk through a park afterwards. We're walking along and talking and she mentions to me that she is still 'technically"'engaged to a guy, but she was only marrying him because he had gotten her pregnant. But she had had a miscarriage a few days ago (had not told him yet), and now that there was no baby and she had met me she was going to tell him and break up with him. There was no second date." ~ techblackops
Cherry on top...
"Drove 50 minutes to her small town to watch a movie, turns out she meant at her place, and it was a sequel to a trilogy I had never started. She was pretty awkward which was fine but then she started REALLY over sharing saying she was a crack baby, and telling me all her trauma."
"That was the point I knew it was a mistake considering she had fibbed her way into the date. By the end of the night she was telling me she loved me. I left shortly after that and I let her down over text once I was home. Cherry on top- she got pregnant three months later from her boyfriend of 5 months." ~ asymptoticharacter
Thief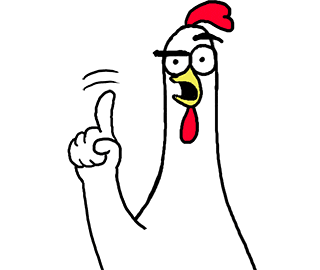 Oh No You Didnt GIF by happydog
Giphy
"When she told me she wanted to dine and dash, pretty much as soon as we ordered drinks." ~ That_Interview_4005
off the wagon...
"When she told me she recently celebrated 100 days of being sober and then suggested we buy some coke. She told me not to worry about it because she had done it a few times since celebrating those 100 days." ~ gintoclopus
Rants!
"When he went on a long and obnoxious rant about how my job at the time (assistant welder) was 'stupid and a waste of time' and that I should become a dental hygienist, a job I have no interest in, because 'at least it has a future.' The whole date itself was AWFUL. But it was at that point I realized, we were not a 'match' to say the least 🙄." ~ SpaceOctopus94
A quick hello can lead to a quick goodbye. That's ok. Sometimes that is life. Embrace the quick goodbye when necessary.
Want to "know" more?
Sign up for the Knowable newsletter here.

Never miss another big, odd, funny or heartbreaking moment again.