A first date is exciting. But it can also be highly unnerving.
You just want it to go so well.
So what do you wear?
What do say?
How little do eat and how much do you drink?
But that ice breaker is important. And the dialogue is imperative.
So what do we talk about?
Inform me...
Redditor AspirinDontWorkOnMe wanted to discuss the best beginners for small talk when on an early romantic excursion. They asked:
"What are some good questions to ask on a first date?"
Are you crazy? That's my first date question. I can always tell by the answer.
LOL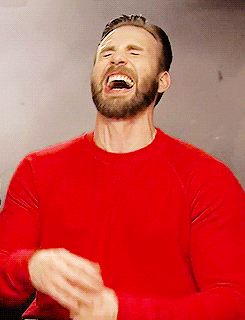 Captain America Lol GIF by mtv
Giphy
"Who makes you laugh?"
"This was my speed dating question back in the day, and it sorted out the wheat from the chaff VERY quickly."
RiverLover27
The Past
"What unresolved childhood trauma will emerge through maladaptive behaviors as we spend more time together?"
ofsquire
"To be fair anyone who has a legitimate answer to this one is probably already actively working to improve themselves which could be a huge green flag. Unless they're aware and not working on it in which case run."
Glundyn
Ok. So I went on a date with a girl... she unloaded all her past trauma in me... then proceeded to get really drunk and make a move on me."
importedsquid
Raccoons?
"What is their opinion on raccoons? Specifically would they be upset if they found out, the person they were dating was actually several raccoons piloting an elaborate human suit. If the answer is yes, it's is a red flag and you will need to tell Burt and Larry down in the legs to hoof it out of there as fast as possible. Remember to grab as much trash as you can on the way out. It is why we were there to begin with."
The_Most_Superb
Be Useful
"Ask open-ended, non-threatening questions that get them talking about topics they enjoy. You learn much more about someone when they're comfortable than when they feel scrutinized. Also, realize that the questions you ASK say as much about you as the answers you give."
"Your fears, hangups, history, empathy, etc. For example, if someone asked me how much I earn or what my parents did for a living, I would reasonably surmise that money and perhaps status is important to them. [That's not necessarily a bad thing, but it's a useful piece of information.]"
who_favor_fire
A T-Rex?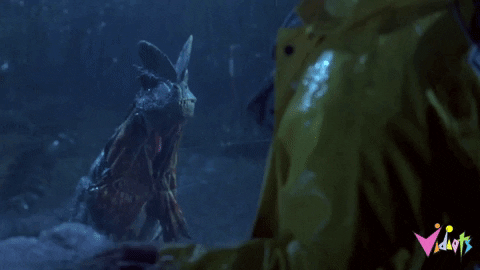 Jurassic Park GIF by Vidiots
Giphy
"What's your second favorite reptile?"
hellmouth
"My question would be more, what's your second favourite dinosaur? I work with young children, I have a modest working knowledge of dinosaurs."
Few_Rooster3293
Interesting ideas. If I ever search for love again I may use a few.
A Few Things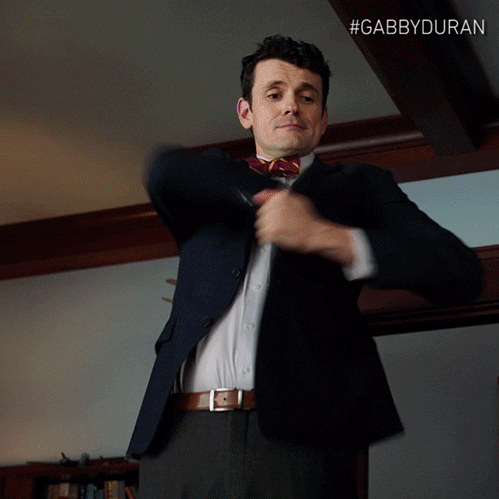 Tell Me More To Do List GIF by Disney Channel
Giphy
"So, you married?"
"Do you slap the bags of rice at the grocery store?"
"Are you a cop?"
"What's on your bucket list?"
BallPit1p
Win-Win...
"When I was dating, I used to really like asking what people were excited about coming up in their lives. I'm a very optimistic person. I'm highly sensitive to negativity, pessimism, and cynicism. While it's not the ONLY way to get insight into how positive someone is, asking this question gives some insight into their overall mindset. Plus it's a good way to have a conversation about something someone is excited about. Win-win."
Kooky_Finding8516
HIGH
"Wanna see how high I can jump?"
Competitive-Kale-991
"A girl asked 'do you think I can jump this puddle?' I said no but she jumped anyway and slipped back into it so her back was entirely mud. Also, I drove."
JojenCopyPaste
"Look! Look! Look at me! Look what I can do! Look!"
LoneRangersBand
Mammals...
"What is the biggest mammal you could knock out with one punch?"
Zoidfarbb
"The answer to this question is clearly the horse-sized duck. In accordance with the square-cube law, the horse-sized duck's tiny legs would collapse under it's newfound weight, rendering it severely injured if not completely immobile. I'd pretty much win by default."
smala017
FACTS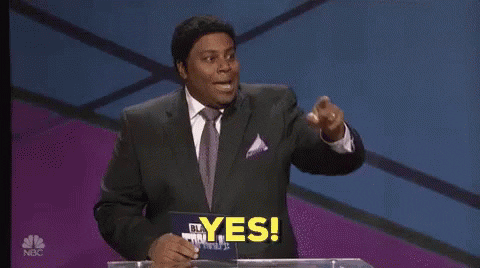 Kenan Thompson Reaction GIF by Saturday Night Live
Giphy
"Can I get a list of references?"
thecartoonrobot
Ah first dates... will they ever be easy? Shouldn't they be?
Want to "know" more?
Sign up for the Knowable newsletter here.
Never miss another big, odd, funny or heartbreaking moment again.
Keep reading...
Show less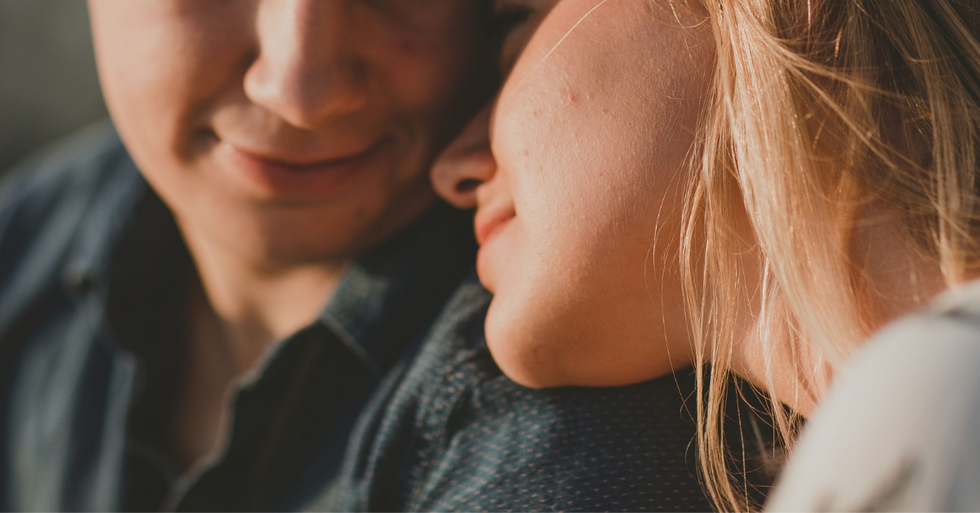 Parents have a lot to teach their children while they're growing up, but that teaching doesn't just end when their children turn eighteen. But the kids may not always appreciate that, admitted the "Am I the A**hole?" (AITA) subReddit. Redditor MomWithMorals angered her daughter when she asked the date to leave who she had snuck […]
More
Dating is supposed to be fun, right?
You get to go out with a person you've hopefully made some kind of connection with, spend quality time together, alone, and forge those bonds with the intent to lead to something better.
And then there's dates like these, which are so awful you might reconsider the whole concept of "dating" ever again.
Reddit user, LankyJeweler4925, wanted to be a little terrified when they asked:
"What was the scariest moment you've had on a date?"
First dates are already a cocktail of nerves and excitement. Odds are you might say something awkward and or not phrase something the way you pictured in your head, and that's cute, don't get us wrong.
And then there's saying or reacting the way these people did.

Classic "Shmosby"
"He said he was in love with me and he couldn't live without my scent. It was the first date. I didn't check if he's still alive lol"
Freckles1339
When Your Date Throws You Into The Line Of Fire...
"Dating an extroverted woman that convinced me to go out dancing/cubbing with her. She got drunk and started talking sh-t to some chicks and their boyfriends somehow and telling them that I would bear them up. The bouncers stepped in but they were mean mugging me all night. I thought I was going to get curb stomped or shot at coming out of the club."
BidDaddyFarts
There's a lot you can say about someone who gives off the following vibe on a first date.
None of it is good, but you can say a lot.

Asserting Imaginary Ownership
"He took me out to several different bars and was an @ss the whole night. Plunked me down in a seat and promptly ignored me. I struck up a conversation with the lady next to me. Her husband was talking to someone on my other side. My date comes up to me as the lady and I are exchanging numbers. He accuses me of trying to start a lesbian relationship, takes my phone, and leaves me at the bar. I had to walk back to his place to get my car."

"I knocked on my door and asked for my phone back. He gaslights me, telling me he didn't have it and I must have dropped it. The next day I got my phone back and he got upset when I told him we weren't seeing each other anymore. Sat outside my house a solid 5 minutes after I kicked him out."
MuffytheBananaSlayer
Overcompensating For Something
"I just turned 18 and met this guy at a job I was at. My long term partner had recently passed from a drug overdose and this guy invited me to a classic car show."
"I wasn't really interested in him, but my parents said I should go. I decided why not. He complained because I didn't wear a dress (first red flag)."
"Then, he asked me if I was afraid of guns. I said not really, I've shot them before."
"Well, he pulled out a pistol in the middle of the car drive. I was hours away from home with this guy that I just met, and he had a gun. This was at the beginning of the date."
"I tried to get him to take me home, but I had to spend several hours with him. I ended up getting away from him using the bathroom excuse and calling my parents."
"It was the worst and most frightening date I have ever been on."
Hello891011
GUNS
"I once hooked up with a guy while I was in college (I'm also a man) and, after we were finished, he started talking about guns and asked if I had ever held a pistol before. I said no and he pulled one out and handed it to me. I didn't want it but he was super insistent and I just remember it being shockingly heavy. I handed it back and tried to be as cool as possible while leaving and going to the car."

"Told him I'd see him again, told him the gun was cool and thank you for letting me hold it, told him to text me soon, etc. Once I was gone I blocked his number and was more paranoid about who I slept with going forward."
Esosorum
And then there's these, stories so harrowing you almost wish the person never went out on the date to begin with. Doesn't matter if they ended up married in the end, no one should have their life threatened on a date.
Dude Needs To Work On His Pickup Lines
"i was once told in the car coming back from the date that i would look good in the coffin. i swear to god that i left his car in the middle of nowhere and yet i felt safer than sitting next to him."
awellintentionedmess

"Wtf that's some psycho sh-t. How did you leave?"
Biosentience
"literally jumped off. still i was nice. i told him i didn't like what he had said to me and told him to pull over and then i left. i didn't want to risk since there was a big covered plastic bag in the backseat with something in it. watching all these crime stories all my life made me being really conscious at that very moment. paid off. later in life i found out that there was an axe in this plastic bag."
awellintentionedmess
Be A Better Person Than This
"When I was 18 and naive, I went to the cinema with this guy from tinder and the whole time he kept touching my leg and trying to put his hand up my skirt. It gave me the ick and just wanted to leave."
"After the movie he dropped me home and I went upstairs to bed. About 10 minutes later I turn around and the guy from the date is stood in my bedroom threshold. I was home alone for the weekend too, so I started to panic."
"I asked him why he was in my room, and he said he needed the toilet, knocked but apparently I didn't hear so he let himself in. At this point my heart was pounding in my chest and I didn't know what to do."
"He said he had a really nice time and basically pushed me onto my bed and started kissing me. I pushed him away as nicely as possible and said my mum would be back in a minute."
"He then left and I locked the door behind him. I didn't sleep that night and was terrified he'd break in or something."
smf101
A Happy Ending, At Least?
"I went on a date with a girl not knowing that her ex boyfriend was in a local Mexican gang. She had just broken up with him about a week prior… he didn't take that well. On top of being a garbage human for physically and mentally abusing her, did I mention he was in a f-cking gang? She and I went out on a whole date, multiple places, back to her house to drop her off."
"I don't realize until I'm leaving the parking lot of the restaurant we went to that we were being followed… all the way back to her house. I dropped her off, and the guy continued to follow me. Knowing I don't go home, I make intensional turns and things to confirm he's following, and he was. Called her, she said don't go home and I'll call you back."
"She called me back 20 minutes later after I drove through 2 different police stations and she said "you're okay to go home now, just act normal" which isn't sketchy at all. I went home, he followed and drove off… I walk to my apartment door and there's 30+ Mexican gang members there and her cousin who's in that gang, as well as her brother who isn't but knows them. I had never met them before, so I was like I'm dying today. The brother asks how I'm doing, and said "just go inside, you're good." They stood outside my door and in my apartment complex for 4 hours and then went home after the brother knocked on my door and said that shouldn't ever happen again."
"That girl I took on a date, ended up dating for 3 years and is now my wife and we had our first baby in September, and celebrated our first year of marriage last week."
MTB199262
Be open. Be honest. Be your true self. These are the simplest ways for you to make a real connection on a first date.
Unless being honest means taking a gun out. Just, don't.

Want to "know" more?
Sign up for the Knowable newsletter here.
Never miss another big, odd, funny, or heartbreaking moment again.
Keep reading...
Show less
You see, dating can be fun and all, until you run into someone worth running far, far away from.
It's nice to know, once you've returned home from another disastrous or disappointing date, that you're not alone, that other people have also had trouble meeting people.
Or does dating just suck? Hmm.
More research is needed on this.
People shared their most cringeworthy stories after Redditor AnimeReaperGirl asked the online community:
"Men and women of Reddit, what made you NOT want a second date with someone?"
"I paid for our coffees..."
"Many years ago I agreed to meet a lady in a coffee shop for a date. She turns up with four screaming kids in tow who climb all over the chairs and just about wreck the place. I paid for our coffees and took my leave."
particlegun
That's annoying and so awkward–good thing you were able to make a quick exit!
"She spoke really loudly..."
"She spoke really loudly all through the movie in the theater yet hushed at anyone who made the tiniest of sounds."
NoseHairDread
People who talk at the cinema are the worst.
"On a first date..."
"On a first date at a coffee shop, the guy picked up my foot (I was wearing cute sandals). He rubbed my foot for a second and I was like WTF, then he put my all of my toes in his mouth."
"At the table."
"In the coffeeshop."
gingermonkey1
Okay, this one horrified me.
Did you call the police?!
"I met a girl at work..."
"I met a girl at work who decided to invite me over to her house to hang out. Everything was cool until I went to the bathroom. The bathroom was an absolute wreck, hadn't been cleaned in maybe years, there was scum and hair everywhere."
"I could have dealt with all that but when I raised the lid to take a piss I saw a turd floating in some water and pee with a piece of toilet paper over it. She had just been in there a bit before myself. I flushed, peed and then called it a night."
diamond5031
Something similar happened to me once.
The bathroom smelled horrible, too.
I made a quick excuse, grabbed my things and left.
"We went for a one hour walk..."
"We went for a one-hour walk and during that time he let me say about a total of 10 words and spent the rest of the time talking to me about his money or answering his own questions."
TrainOfSaurus_Rex
Ah, yes.
The constant talker.
You're not missing much.
Hope you've found someone worth your time who actually listens to you.
"He boasted..."
"He boasted about driving drunk and crashing his car."
smitten430kittens
There are red flags, and then there are RED flags... and the red lights he likely drove through on his way to you. 🚩🚩🚩🚩🚩
"She had already put our pictures through..."
"She had already put our pictures through one of those 'what would your baby look like' apps and started talking about how we would raise them."
TheGentlemenJas
Oh, no.
Oh, no, no, no.
Nooooo...
"At first I thought..."
"Met a girl on a dating site. We chatted about two weeks, got along pretty well. She invites me to come to her place for a date."
"When I get there, theres a U-haul truck outside. Turns out she's in the middle of packing up and moving to another state, and just wanted help with the heavy lifting. She hadnt mentioned any of this in our conversations."
"At first I thought maybe it was a roommate moving out or something like that. When she made it clear she was the one moving, I just said, 'Well, good luck with the move then!' and got the heck out of there."
O2K30C1
Wow, the nerve of this woman.
If she wanted some movers, she could have paid for them!
"Her boyfriend..."
"Her boyfriend that I knew nothing about showed up."
Kaedon_Bolas
Something tells me this didn't end awkwardly like some silly romantic comedy.
How awful.
"At the end..."
"I was telling a story about airport security trying to confiscate a brick of cheese that had become quite soft after a few hours out of the fridge and how I just ate the whole brick out of spite. He kept interrupting the story to make jokes comparing the cheese to his flaccid penis."
"At the end, after he tricked me into hugging him, he looked me dead in the eye and said "Next time, vagina."
piratesmarchy
What is WRONG with people?
Sounds like a total incel.
Why does dating have to be so complicated?
You know that saying about there being plenty of fish in the sea? Unfortunately, you sometimes need to do A LOT of fishing before you find someone worthwhile because of stories like these.
Have experiences of your own that you'd like to share? Feel free to tell us more in the comments below!
Want to "know" more?

Sign up for the Knowable newsletter here.
Never miss another big, odd, funny, or heartbreaking moment again.
Keep reading...
Show less
A first date can be very exciting, but there's a lot riding on the initial romantic encounter.
Unlike in previous generations, many people meet their potential suitors through various online apps, where users have control over their perception.
Once a rapport is established, it's on to meet up in person. Once the profile pic matches expectations, most previous concerns go by the wayside and the evening can be smooth sailing.
Until it isn't.

Wondering about a hypothetical, Redditor MainSeparate2964 asked:

"Congratulations! You're on a first date with someone you really like, what's something that they could say that would ruin it completely?"
There was one person who was not on the same page.
A Late Confirmation
"This is a platonic date right? No? You know I have a boyfriend right?"
– Glad-Election-7952

Presumptions
"Reminds me of one I got once. Saw a movie, asked if she wanted to get food, she said no. I said 'oh well maybe next time then.' And she goes 'who says there's gonna be a next time?'"
– Silvinis
Identity Crisis
"A friend of hers shows up at the bar. Gestures to me, 'This is Chris.' I am not Chris."
– cambot86
Some dates didn't know what to call their situation.
What Label?
"Oh, so it's a 'date', date?"
– Akamors
The Confused Girlfriend
"No joke. I had a girl once ask me if I thought we were dating... Literally seconds after we had sex. Like we both regularly said we liked each other, went on dates, hugged and kissed in public."
"I had dinner at her families house once or twice a week. Anyway I said 'yeah' and she said 'Oh I don't think we should date.' Like what have we been doing for 3 months? Weirdest experience I've ever had with a 'romantic?' partner."
– kynthrus

A Happy Twist
"This happened to me! The guy didn't think it was a 'date' date and asked for a second chance. Almost ten years married."
– fiestafoxinue
These dates were doomed from before they even began.
False Pretenses
"It was a dare."
"Free food."
"I don't even like you that much."
– tr5al5x
Business Opportunity
"So, how would you like to own your own small business? I know a great opportunity, and all you have to do is get five of your friends to join with you! Want to join my team and crush some goals?"
– HawaiianShirtsOR

Curfew
"My dad said I need to be home by 8."
– YoungFelix105
Repeat Offender
"Remember me? the girl who cheated on your brother?"
– Brandenk192

While there are many variables involved that could derail a first date, you needn't be discouraged.
Just make sure before planning to meet with the person whom you have a crush on knows they will be on a date to ensure there will be no confusion.
Hopefully, it will be a match.
Want to "know" more?
Sign up for the Knowable newsletter here.

Never miss another big, odd, funny or heartbreaking moment again.
Keep reading...
Show less