Have you ever worked a job that was super toxic? Like the type where you hated going into work, and the threat of being fired at any second was always looming over your head? I have, and it sucks. I worked for a florist, and I got fired for throwing up at work after a bad reaction from medication. That sucked.
Clearly, I'm not the only one this has happened to. Bad jobs are a universal struggle, and getting fired for dumb reasons happens all the time. Lois_is_whatever asked:
People who got fired for the stupidest reason, what happened?
Retail jobs can be very fickle. That's why these former employees left on unsteady terms.​
​This is so shady.
"Worked at Best Buy in the mid 90s when I was 16. I worked selling computers, and was pretty good at it. We also sold things like memory, and hard drives that were behind lock and key. Part of our job was to take the tagged inventory from the trucks, and put it on the shelves. This included said memory.
So I close one night, put away all the new inventory, lock it up, and hand the keys to the manager. They do their checks of our department and we leave for the night. Next day I'm scheduled, I go in and the loss prevention manager said he has me on video stealing memory. I laughed and said, show me the video. Well I'm somewhat tall, red hair, and white. The video he shows me has an older, very short, white guy with a shaved head. He told me that it was me, and that I was fired, and only showed me the video once, and immediately turned off the monitor.

Being 16, I didn't know any better, said some things on my way out, like f*ck you, f*ck this place, and the like, and I left. Turns out the loss prevention guy, and his son were stealing for years to the tune over $250,000 and the guy on the video he showed me was his son. Anytime problems popped up of missing inventory, they just fired a random person to keep the attention away from themselves. When police arrested them, their house was loaded with televisions, computers, everything from the store.
TL;DR fired for stealing when the video was of the loss prevention manager's son stealing."
When employers can't take responsibility for their own mistakes.​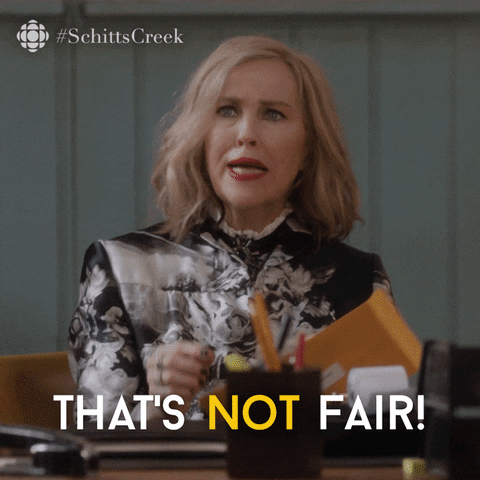 schitts creek comedy GIF by CBC
Giphy
"This would have been one of my first jobs that I didn't even get a chance to start.

I applied to be a deckhand on a local ferry. Went through unpaid training as part of the interview process. First aid, CPR, crisis management, safety policy whatnots. All group interviews. Anyway, I got the job after about a week. I also got my offer in writing with the expected start date. That was going to be a Tuesday two weeks later (and I remember this detail because it went to sh!t.) I accept and sign and take my copy.
I was thrilled. I was going to be on the water and making money for the summer. My friends were hanging out down by the water when I left the interview so I went and told them all about it and the start date, etc. Again, cementing that start date in my mind so I was ready.
The following week, a week before I was supposed to start, I got a call from the office asking where I was. "We expected you to be here an hour ago", and so on.
I asked them to check the offer that I had signed because I was never told that my start date had changed. I mean, I was available and explained that I'd be happy to come down right away but I hadn't known of any changes. They checked, agreed that they had made the mistake, and then told me that, nevertheless, a miscommunication this early on was a bad sign and they would not be hiring me.
So I was 'let go' because someone put down the wrong date."
​That's definitely not what they said.
"During my senior year in high school, I was working at McDonald's, it was right after Christmas and we were really busy. I'd been there 4 hours, had 2 to go, was supposed to get a 30 minute break, since we'd slowed down I asked if I could have a break. The shift manager said no one was getting breaks. I said "thanks a lot', she told the assistant manager (pretty sure they were sleeping together) that I told her to f*ck off. He fired me on the spot. Wouldn't even let me give my side of the story.
A week later I was working at Jack in the Box. Was a shift manager in 6 months, did that through a couple years of college, dropped out (never wanted to go anyway) and moved up to assistant manager and then a couple years later, general manager. I remembered how I was treated at McDonald's and made sure I treated my employees well. Had the 3rd lowest turnover rate in a 95 restaurant region, had the second highest average hourly pay...and #2 in profit improvement. Take care of your people and they'll do the same for you."
​It's almost as if some jobs want 100% loyalty, despite the fact that their employees have a life of their own.
"Job before family"? Really?
"I was driving cars for a shady dealer. (Under the table while I was laid off from my real job) Got a call that my uncle had attempted suicide and was in a psychiatric ward in a local hospital and wouldn't talk to anybody else but me.
Told boss I had to roll. He said something like; "Your job comes before family. If you leave, don't come back."
I left. The next morning he called and asked me why I wasn't at work. I hung up on him."
​School comes first.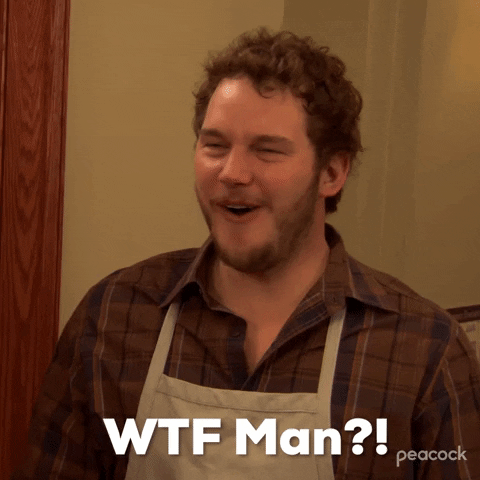 Season 2 Wtf GIF by Parks and Recreation
Giphy
"I took a job with a movie theater in high school, only accepted the job because they promised me a set schedule. Me and another coworker worked it out where one of us was always on shift. About a month after I started, they handed me a new schedule starting at 2pm. I was in class until 3. Told them no. Got fired for my lack of commitment to the theater."
People Describe The Worst Adult Tantrum They've Ever Witnessed | George Takei's Oh Myyy
God forbid they drink water.​
"My wife got fired once for giving a high level donor (she worked for an art gallery) a bottle of water at a big dinner and art auction. Her boss had insisted that there be no water at the event, but when the donor asked for water, my wife went and found some d*mn water. Boss found out and fired her the next day for insubordination."
​It's important to remember that if you get fired for a dumb reason, you probably wouldn't want to work there anyway.
​Thanks a lot, mom.
"My first job ever was as a dish washer. I was so proud. I was 18. Of course, my parents didn't believe me so my mom called them and asked them if it was true.
They fired me that night because they felt I was unreliable. I have yet to let my folks live that one down..."
​Weird rule but ok.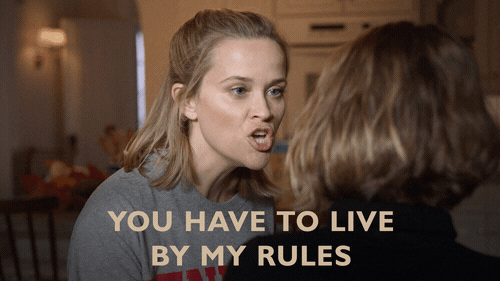 Reese Witherspoon Mom GIF by HULU
Giphy
"Got fired from a public library for taking TWO carts to collect books from the outside Dropbox instead of ONE. The past few times I emptied the dropbox on a Monday it required two trips, So I brought two carts instead.
It turns out the matter of how many carts were used in emptying the dropbox was a matter of a library board vote and I was in violation of a town ordinance.
Mind you, I wasn't fired. I was placed on paid administrative leave pending a library board inquiry at which I was welcome to call witnesses. I couldn't keep a straight face, so I resigned."
​What happens on break, stays on break.
"I was fired for playing solitaire on my 15 min break when I was working as a receptionist. The doctor who owned the clinic was dumb enough to put that as the reason in my termination letter. I collected unemployment after he tried to appeal it. They explained in great detail how stupid of a reason this was for termination."
Let the man retire.​
"Guy preparing to retire, who had been training me to take over his job for the past 7 months, felt I was ready to take over completely.
Boss was afraid to lose 30+ years of experience and fired me to keep the old guy for a little longer.
From what I understand there was a pretty big fight. Old guy was a wonderful reference for me with the new job I obtained, with a 20k+ pay raise, and begrudgingly agreed to stay on for another year."
​Like I said, jobs that pull this kind of stuff are not jobs you want to work for. Good jobs are out there- you just gotta find them.
And to the bosses listed in this article- maybe stop being so shady? Just a suggestion.
Keep reading...
Show less
Few can say they are passionate about their jobs. Happy employees work hard because they enjoy what a company stands for, offer competitive benefits, and creates a nurturing work environment that also challenges the people who work for them.
And then there are those who are just miserable in their jobs but choose to remain on the payroll. These people also leave it up to their bosses to terminate them from the job.
So what makes them get to this point?

Redditor 12345burrito wanted to know and asked strangers:

"What was your 'go ahead and fire me I don't even care' moment at your job?
Keep reading...
Show less
Teachers are only humans as well. We forget that pretty often. We hold them to standards like therapists and doctors. But the truth is.... alas, they are mere mortals. And they have their own off days and demons. Several of the teachers I had over the years were reprimanded for naughty behavior with other teachers and it was all the scandal. But some that you hear about on the news are even more salacious. It makes sense.... educating is a difficult job and students are living demons. Who wouldn't go crazy?!
Redditor
u/YEEEEEeEeseresrsr
wanted to hear all the juicy deets about the educators they saw sent away by asking....
What was the craziest reason a teacher at your school got fired?
In the Water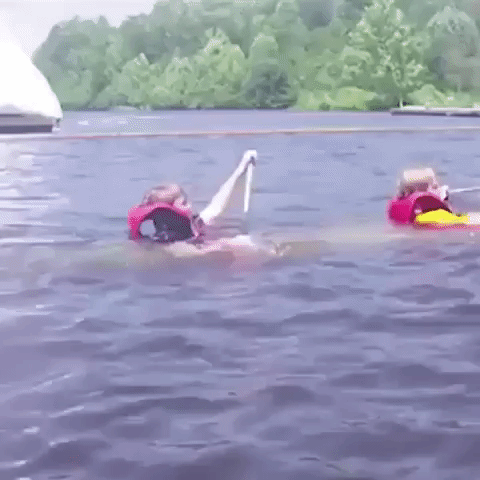 Everything Is Fine Reaction GIF
Giphy
In high school (Fl) for PE our teacher took us canoeing. Instead of checking the weather, he brought 15 freshmen into the channel our school was on.
A severe thunderstorm hit, and our teacher paddled safely back to school and left us teens in the water. We tied our canoes together and rowed back to school, but we were drenched and super late. Our teacher was just standing on the dock, not a care in the world. He got fired like two days later.
Hard Truths
A professor at my college was placed on administrative leave because he was charged with participating in the Rwandan genocide, and was deported shortly after. He ended up being found not guilty, although I think he's still in a Rwandan prison for denying that the genocide happened.
Edit: To be more clear, his opinion was that the genocide was not a genocide, and that it was a civil war in which the Hutu were victimized as much as, if not more than, the Tutsi.
Side Hustle
Not sure if crazy or dumb, but my teacher when I was in 3rd grade got fired for selling us Pokémon cards that she would confiscate from other classes during recess. She told us we could buy the cards, about $.25, but we couldn't have them out during school hours.
Paint by Numbers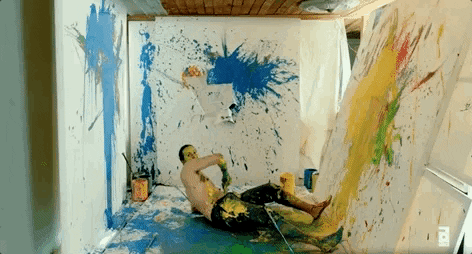 Giphy
Our high school art teacher got fired after someone found an old YouTube video of him painting with his butt cheeks. We held a protest to try to keep him around, but they fired him anyway.
Cheers....
A history teacher I had in high school gave us a a lot of random documentary/movie days, during which she would just sit in the back at her desk drinking tea. The year after I graduated, she had a movie day, and when the film ended she didn't get up or do anything but sit there, eyes closed. Fearing the worst, some students went to the office and brought an administrator down who found she was passed out drunk. They found bottles in her desk.
Infamy
She was involved in a murder. No, she didn't kill anyone, she was one of the last people that were seen with the victim. She was the victim's best friend. News reporters kept on showing up to my school to try to get any words they could from my teacher, and as you can imagine it became a huge distraction for the students. It was sad, the case became pretty famous in my home state, and a law was created in the victim's name.
Edit: the law called for bouncers at bars and clubs to be more thoroughly checked for any past criminal activity. My teacher's friend was murdered by a bouncer who was supposed to be helping her into a taxi after the bar closed.
The bar owner didn't know that the bouncer had been a felon. I didn't really want to add too many details out of respect for my teacher, because she was honestly a wonderful person and we could tell how traumatized she was by the whole thing, but here's the case (warning, the murder details are kinda NSFL. ):
https://en.m.wikipedia.org/wiki/Murder_of_Imette_St._Guillen
Who has the movie rights?
I went to HS in the early 80s in a tiny rural Appalachian town 35 miles from the closest traffic light.
We had classes that taught auto mechanics. One that taught carpentry, Had a motorcycle riding class and a rifle shooting class and classes for welding and machine shop with lathes and milling machines etc.
The teacher of the machine shop got arrested for making silencers for the mafia. And half the stuff he had us making as class projects on the lathes and milling machines was items he used in making them.
Oh the Drama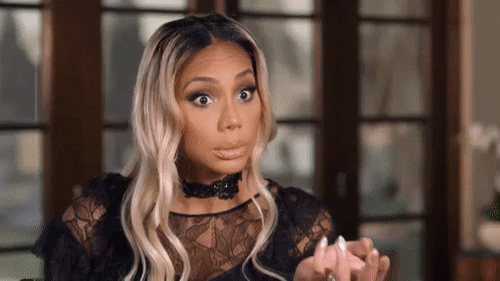 Braxton Family Values Reaction GIF by WE tv
Giphy
Not my school, but one in my general area had an entire lunch period's worth of students watch a male teacher scream at his wife (female teacher in the same school) after catching her with the janitor. In school.
Not a Tic-Tac
A student teacher who was coaching cheer gave a girl pain meds (narcotic) without a prescription or permission from parents. She got fired. Never heard if she managed to get a teaching license after that.
Edit: just to clarify, giving meds is usually not allowed because it's a liability issue.
Everyone is perfectly allowed to bring their own pain meds that are over the counter or prescribed to them and take them but the school can't dispense them. Also the real issue here is that the pain meds were NOT over the counter and they were prescribed to the student teacher not the cheerleader. It's pretty uncool to give a kid opioids without permission.
The Last Straw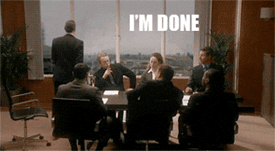 Over It Abandon Thread GIF
Giphy
Our AP calculus teacher in high school had a mental break, ranted for an entire class period about some nonsense, then drank an entire bottle of salsa, stormed out and never came back.
They had a substitute for the rest of the semester, which was unfortunate since the sub wasn't a calculus teacher so they were at a disadvantage for the AP test.
Want to "know" more? Never miss another big, odd, funny, or heartbreaking moment again. Sign up for the Knowable newsletter here.

Keep reading...
Show less
There is nothing sweeter than watching a person who has been dragging you down get their comeuppance. I know we're suppose to be all zen about others and situations in life but I'm human. Nobody is perfect, especially in the workplace. Watching co-workers get the axe can be satisfying but also nerve wracking.
One thing is for sure, there is no perfect way to let someone know their out.
Redditor
u/bartertownbeer
wanted to hear about the times people have witnessed their ex co-workers swift exits by asking....
What is the fastest you have ever seen a new co-worker get fired?
Want to "know" more? Never miss another big, odd, funny, or heartbreaking moment again. Sign up for the Knowable newsletter here.

Keep reading...
Show less
In any line of work, we all have made our share of minor mistakes that were acknowledged with a slap on the wrist.
Work mistakes are one thing. Intentionally committing a transgression while on the clock is another.
I had a performer friend who was in high-demand and seized every opportunity to book more work, even though she was under contract with me in a show.
It was during the holiday season when there was a high volume of one-off gigs. She called in sick for the weekend and used her sick hours so as not to miss out on a full paycheck.
Lo-and-behold, the stage managers discovered during our matinee that she was not sick at all. But it appeared she had given birth.
To Jesus Christ.

There, on live television in the stage management office, was my friend dressed as Mary – the mother of Jesus – in a televised live nativity scene.
Although her dishonesty was a cardinal sin in the theater world, she was not terminated because our company was short of performers who were already on approved vacations or were legitimately ill.
Redditor pieter2501 wondered if people have ever pulled a fast one at work and got away with it.
They asked:

"What thing did you do that should have gotten you fired, but didn't?"
Idiot Foreman
"I called my general foreman a f'king idiot for doing something. I don't remember what it was but the safety foreman called me and apparently I was right to call him out because what he did was an osha violation or something."
On The Company's Dime
"For my last buisness trip, I booked myself not into the usual mediocre 2star-bed-'n'-breakfast our company wants us to book, but into a nice 5star-Wellness-Resort with daily 5-course dinners, free access to a large spa, and a complimentary 45-minute massage."
"I payed with our company credit card, fully expecting to get into trouble (although I actually didn't expect to get fired). When billing called to have me explain what I was thinking, I explained that, due to the fact that dinner was included in the rate, we were able to save on additional expenses. The guy literally said 'Oh, well, that's fair, I guess!' and hung up on me. I haven't heard anyting from them (nor from my boss) since, so I guess everything's fine...."
Close Call
"I constantly clocked in late, took 1-2 hour lunch breaks, and left early."
"My boss finally caught on and told me to come into his office later that afternoon to presumably reprimand me and/or fire me."
"But before he got the chance to, his boss came into his office and fired him."
"Funny Looking Backpack"
"My company once helped provide technical support for a local high school's back to school event. I left a piece of equipment roughly the size of a football that comes in it's own portable backpack on the athletic field. That piece of equipment costs $45,000. We didn't know it was missing until we drove the hour back to headquarters and all had dinner. I drove back down at about 10 PM to look for it with the help of police and couldn't find anything. I cried myself to sleep after getting back around 2 AM."
"At 8 AM our company got a call from an older lady who said she 'found a funny looking backpack' with our logo on the football field and took it home since no one was there and asked what time would work best to drop it off at our facility."
"I think the fact that it was found is the only reason I remained employed."
– MDVAME

Dirty Drawing
"To protect each other from cooties, my office installed plexi glass around our desks. I found out that you can use dry erase markers on them and wrote little notes to my colleague, which erased just fine. I joked, 'Watch, I'll write a dumb note and it won't erase.'"
"At the end of a long day, I was foolin around and drew a naked lady fully expecting to be able to erase it. It did not."
"I made sure the marker was indeed dry erase, it was the same plexi glass I had marked on before. For some reason this one just didn't come off. I was panicking and NOTHING worked. How could I even explain this to my boss?"
"Eventually, I remembered that Mr.Clean's Magic Eraser took off the 5 year old permanent marker drawing that I put on my mom's cabinets as a kid. That finally got the scandalous drawing off. I swear I would've been fired."
Toddlers And Pink Eye
"I worked in daycare. If your child had pink eye they were sent home and not allowed back for a couple days or until it went away. This really bothered some parents."
"We sent one child home with pink eye and his mother was pretty pissed at us. Whatever rules are rules."
"Next day at drop off, she has this kid wearing a damn eye patch. Tells me I'm not allowed to touch it. It was pretty flimsy and if you know toddlers you know it wasn't going to last. So as soon as she hands me her kid I lift up his eye patch and bam, pink eye."
"She's livid and starts yelling at me. My supervisor gets involved, I'm pretty sure I was going to get fired. But I didn't somehow. Just got chewed out pretty bad."
"There were numerous steps I should've taken instead of lifting up his eye patch right infront of his mother. But when you're getting minimum wage to change dirty diapers and keep little suicide machines alive you just don't care."
The Day After
"I've definitely turned up to work bagged up after a few too many on Friday night turning up twitching like a bird and sh*t."
"In college, I once went to work not realizing I was still drunk from the night before. Back when I was young and desperately wanted to appear cool, I had a party trick of doing rows of flaming 151 shots, guaranteed to impress and give you alcohol poisoning."
"At work, I started to open up the store around 7am, tripped over a box, and apparently just passed out and stayed in that exact spot until my next coworker came in to find me laying there around 8am. This was a cool coworker who just laughed about it and helped me finish opening up real quick before the boss man came."
Singing Cockroaches
"I was doing programming for kids at the library and the summer theme was bug-related. Remembering a charming movie that involved bugs, I gathered all the kids together and put on the movie... Joe's Apartment. (If you've never heard of it, it's a fairly innocuous rom-com plot with a ton of swearing. One of the running jokes is that a character is in a band called "SH*T.")"
"The library was in a super conservative neighborhood and if even one child had told their parents I could have been in a world of trouble. However they all thought it was hilarious and didn't rat me out."
Free Popcorn!
"I worked at a movie theater and would give free stuff to people who i randomly liked everyday on the cash register. Probably tens of thousands in lost profit because of me."
Better Drunk
"When I work for an auto parts store I would drink on the job daily. The manager even knew but wouldn't fire me because me drunk was better than half the people there."
"Please Don't Stay With Us"
"I worked at a reservation center for a large hotel chain."
"A lady called to stay in a small town. As it happens, it was my hometown. She wanted to book the suite at the hotel for her honeymoon."
"I told her not to. That it was nice, but not for an occasion like that. That they would be disappointed. I recommended a much better, locally ran, hotel that was way better for a honeymoon."
"If my boss had heard that call, me recommending another hotel... I'd have been gone that day."
"THEN..."
"About two weeks later, she called back and asked to speak to me. Which wasn't that uncommon. Usually it was to thank you. This time too. She was so happy. The hotel I had sent her to was exactly what she had hoped for. She said her and her husband looked at the suite at the chain's hotel that I talked them out of and she agreed that they would have been pissed."
"I'm lucky that my boss never heard any part of either of those calls, lol"
Dealing With A Boozy Patron
"When I was a server there was this lady that came in on the busiest day of the week, that was intolerably impatient. When I went to run her tables food, the cook told me they had dropped her entire plate and were making another one. When I went to tell her this she got all in a huff so I asked her if she wanted me to scrape the food off the floor and give it to her instead. She lost it, demanded to talk to my manager, didn't tip etc. My manager said she reeked of booze at 8am so I just got a slap on the wrist for being rude to the customer."
– carch20

Never Mess With A Nerd
"I was a pizza delivery driver right out of high school. Our pizza place had a contract to deliver pizza to the school cafeterias. So I delivered to the local Middle School and a group of cool kids were out front talking sh*t. On the way back out the little bastards kept talking sh*t. So I lunged at one of them with my fist raised up and he screamed and jumped back. I walked away laughing, got in my car, flipped them off and drove away. When I got back to the store my manager was waiting for me, I denied everything, blamed the kids, and kept my job. As a real adult I know I should have done nothing, but I was so sick of stupid sh**ty pre teens thinking they were big tough guys and I had seen them bullying nerd folk before, nerds are my people."
The Big Bang Incident
"Made a dry ice bomb that exploded in my coworkers hand."
"I work with icecream at a theme park and we use dry ice for a lot of the carts. It was close to closing and there was a crate full of the stuff next to our table in the little warehouse we work out of and pretty much everybody was working just outside or in the office. So we decide we're going to put dry ice in a bottle and seal it up and throw it into our giant walk-in cooler."
"I took a bottle of water, he drank half of it and I scooped out some of the dry ice with a paper cup and whacked it against the table to try and break it up because it likes to stick together. Start pouring it in until we have a pretty decent bottle of smoke going and he seals it up. I slide open the door of the cooler and he starts shaking the bottle."
"Suddenly there's a BANG and me and this dude are staring at eachother with everything in a 2 meter radius covered in a fine mist of water. We bust out laughing, he looks at his hand and points to it bleeding and we laugh harder. Uncontrollable, jovial laughter. People start walking in from outside to investigate the bang, and then the managers came out of the office from the opposite side of the building. So it's me, this other guy everything is slightly wet and we're still laughing like idiots. The manager on duty asked what happened and we couldn't even answer her. We just start trying to put words together but we're still losing our sh*t too much to make any sense."
"She pulls me into the office and makes me write a statement on the situation while they bandaged his hand up and I wrote that we were working and I heard an explosion and we were covered in water and that I had no idea what was going on. They swapped us out and he said the bottle must have fallen in because his water bottle was missing from the table and he had no clue how the explosion happened, but his hand was on the same side as the dry ice. We walked free, no discipline. She knew we were full of sh*t, but HR said the story made sense. I still am not sure how they let us get away with it."
Keep reading...
Show less