Reddit user Sweetlo123 asked: 'What did you get fired for?'
Being let go from your job is never a pleasant experience.
Particularly if it comes out of nowhere, without any possible warning that this was a possibility.
Even if it isn't any more pleasant, generally speaking, most people have at least an inkling of why they were let go.
Budgetary reasons, dissolved departments, being told you weren't meeting company standards, or bad blood with the boss.
As well as some less common, highly unusual reasons which at least might make a good story down the line.
Redditor Sweetlo123 was curious to hear from people who were let go from their jobs, and why they were met with this fate, leaving them to ask:

"What did you get fired for?"
For Standing Up For What's Right.

"We were told we get OT for night work."
"The new 'company manager' let it slip that we don't actually get OT for night work, so when I was scheduled for five nights in a row working on a transmission line cell site I mentioned that I expect everyone working from our company on site get OT."
"Once it was said that we won't get OT and that it wasn't an actual policy (was written in employee handbook), I forwarded the email chain to the entire company and leadership at Verizon."
"I was canned, but now everyone gets OT for night work."
"My life is better now anyway and got my people what the deserve."- drklunk
This Was Never Going To End Well...
"Aggressively squeezing breakfast muffins lol."
"I was a few days into working at Mcds and someone complained I gave them a muffin that was too hard-they bake them at like 3 am and sit in a warmer all day."
"This was before they had the full bakery menu, I think muffins was the only thing baked and maybe cookies."
"So my manager told me to squeeze them before I hand them out."
"Me being a dumb teenager squeezed the s*it out of these muffins and got another complaint."
"They stopped scheduling me, haha."- eatmyknuts
You Have To Do The Work To Get Paid...
"I just stopped working and began only attending meetings."
"Lasted almost 9 months that way before they let me go."- frantictossing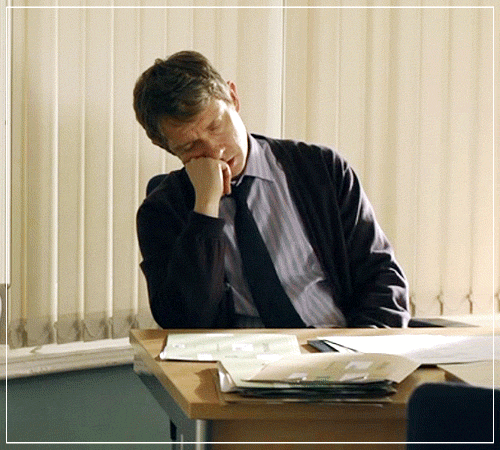 martin freeman sleeping GIF
Giphy
Wrong Time, Wrong Place
"I was fired after a month into my first job at a local pizza joint when I was 16."
"They called me during the Super Bowl and said I had to come in."
"I told them I was out of state without a car so no way I could make it."
"They said I should've known this was one of the busiest days of the year and I should've stayed in the area."
"I came in to work my next shift and they just gave me my paycheck and said they had to let me go for not being a team player."
"10 years later I was fired from a job in tech because I refused to move out of state."
"This one hurt a lot more."- seventyfive1989
Hard Not To Say They Had It Coming...
"The company's timeclock software ran off of the computers time, so when I was late I would just close the software, change the time back to before shift start and then clock in and change it back."
"The supervisor who showed me the trick fired me."
"A day or two later he saw me pulling in late, and when he went over the time info that day, it showed me clocked in on time."
"He knew why."- Grief-Inc
Nepotism Always Screws Someone Over...
"Worked at a gas station and was a sucker for the free soda."
"I would drink a few 24 oz glasses of Dr. Pepper (don't judge) per shift and had to piss relatively frequently."
"I usually worked with the same lady every shift and every shift my drawer came up short even like $10-20 bucks."
"One day my usual co-worker was off and I worked with another lady who warned me to watch my drawer around the other and hers had been short when she was around."
"That got me to thinking."
"The next shift with the usual lady I stuck some receipt paper into the lip of the bottom of my drawer and hit the bead."
"When I came back the paper was on the floor."
"My drawer was short $20 at shift change and my boss fired me."
"I told her of my findings and asked her to review the security tape."
"She told me to f*ck right off the other lady had been there years."
"I left heart broken and rented some VHS tapes to indulge in and recover."
"One of the movies was Casino and man is that a good movie."
"Come to find out the usual lady was the boss lady's cousin and they f*ckin told people I knew I got fired for stealing money."
"I though about calling a lawyer but also, I was in high school and was delusional I suppose."
"I got out of that town after high school and rarely return, especially considering all my family moved off."- woohhaa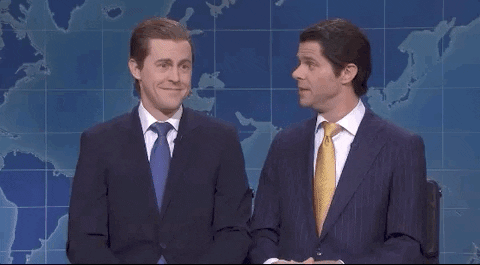 Snl Smiling GIF by Saturday Night Live
Giphy
The Age Old Story Of Men In Power
"Caught the boss stealing."
"So he fired me."
"His word vs. mine and it didn't go my way."- freezingprocess
People Tend To Get What They Deserve
"Embezzled almost $500,000 from the doctor's office I worked at."
"Oh no, wait."
"That was my former supervisor who did that...26 years after she fired me for taking home a left over slice of pizza after a drug rep hosted a pizza party for the office staff."
"Karma can take a long time, but it always comes through."- YourFront
Late To The Game...
"Being the last hired when they instituted layoffs."- BubbhaJebus
Some Plans Can't Be Cancelled
"1970s YES 'Close to the Edge' tour."
"I had my tickets and had the request approved for time off, they changed their mind at the last minute and would not let me off."
"Pfft."
"Left anyways and was genuinely surprised when I got back on Monday and they informed me that I was fired."-AmandaBRecondwith
Treat Others Like You Want To Be Treated

"My boss was talking sh*t about me to employees, and I confronted her with 'how would you expect the people below me to respect me when you show them that you don't?'"
"She didn't like it and literally went crying to the owners, who then fired me for 'causing problems'."- Successful-Snow-562
For Literally Doing What They Were Supposed To
"I got fired for slacking off and underperforming at work by taking my legally required lunch."- 10leej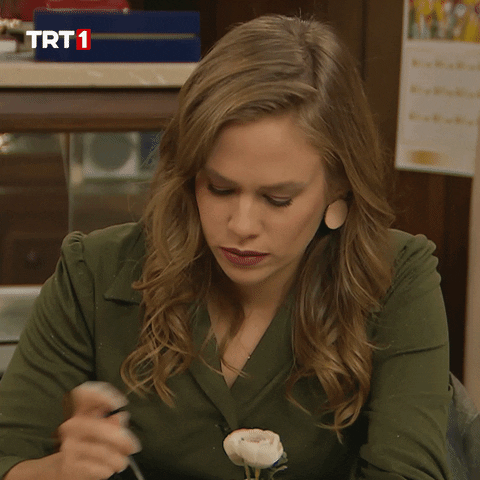 Hungry Lets Eat GIF by TRT
Giphy
They Couldn't Have Waited One Day?
"Worked as a QA tester for an online game company."
"Found bug while on my personal account at home."
"Came in the next day and reported the bug."
"I was VERY clear I found the bug while playing at home on my personal account."
"It was a nasty bug that let you duplicate very expensive items."
"A few weeks later someone in customer service was checking the logs for people exploiting the bug."
"They found mine and the company decided to fire me on my birthday."
"That was around 15 years ago but it still upsets me every year, on my birthday."- PedanticCyborg
While most believe "ignorance is bliss", anyone handed a pink slip deserves to know why.
Even if sometimes the reason gives no closure whatsoever, and instead only results in even more questions.
Reddit user stockstandardly asked: 'What DIDNT your teacher get fired for?'
There are certain things that are bound to get you fired in just about every profession.
Being nasty to colleagues and clients/customers, misusing company money, and first and foremost, not showing up to work.
When it comes to teachers, however, there are even more rules that others might not think of that are guaranteed grounds for dismissal.
Or so we think.
As some teachers manage to get away with shocking, if not downright apalling behavior and still manage to stay in the classroom, and out of the rubber room.
Redditor stockstandardly was curious to hear some of the most outrageous things ever done by teachers who managed to hold on to their jobs, leading them to ask:
"What DIDNT your teacher get fired for?"
You Thought There Was Only One...
"Y4 teacher put gaffer tape over the mouth of talkative students."
"Regularly."
"History Teacher invited me (16yo) over for beers and smokes."- stockstandardly
It Is Possible To Be TOO Close...
"Y5-7 gym teacher showered with us (the boys) because apparently there was chewing gum in the drain in the teacher's shower." - Runkepapir
Nobody Knew, Or Nobody Did Anything?
"I knew of two girls in my grade (age 16-17) that had inappropriate relationships with two separate teachers."
"Nobody was punished because nobody knew."
"Which makes me think this kind of thing probably happens all the time."- Green0livesAndHam
No Harm, No Foul?

"We had this little old lady for our all-male music class(16 years old) and she loved us and we all loved her."
"When we left the class she would slap our bottoms and we'd joke around trying to not get hit and dodging it and just goof off."
"We knew it was absurd and inappropriate and so did she but we all thought it was hilarious."
"I was always worried someone would narc or another teacher would see it and say something."
"She was the best. Hilarious woman and a good teacher."- SkinkaLei
How Much Proof Do They Need?
"Purposely slamming a student's hand with the door."
"Hard."
"Happened a year after I graduated hs but there's video footage of it out there somewhere."- lecstasy
Schools Should Be A Safe Haven...
"Telling the whole class to beat me up after school and defending them when I defended myself."- QuiescisMagna
'Spare The Rod And Spoil The Child"?... ABSOLUTELY NOT!
"I remember when I was in elementary school and my sister as well."
"My sister would always come home complaining of her bottom hurting and having trouble sitting."
"Back in school days during the 80s, they would give wooden paddle licks to kids for misbehaving, etc."
"My mother confronted my sister one day for all the complaining."
"She made my sister pull her pants down and saw multiple bruises on her bottom."
"My sister confessed that her teacher was giving paddles to her for however many multiplication problems she missed on her tests."
"Apparently, she was getting licks quite frequently."

"The next morning, when dropping us off at school, my mother was infuriated and stormed into the office and gave them a piece of her mind."
"Showed them the bruises on my sisters bottom."
"My mom fought hard to get the teacher fired, but they never did."
"The only thing they did was move my sister to another room, and the teacher stopped paddling kids."
"My sister never told my mom she got licks."
"I never did either.'

'Because you were scared of getting in trouble at home."
"Because getting licks at school meant you got in trouble at school."
"You didn't want your parents to find out."
"Can you imagine what would happen to the teacher in today's world?"- Safe-Block-7993
TEMPORARY LEAVE?!?!
"8th grade science teacher was asked if putting hair in dry ice as an experiment would create a reaction."
"Teacher said 'let's see'."
"And proceeds to grab scissors, walk to said student, and cut off a two inch chunk of hair, close to her face, halfway down her waist length hair."
"You could hear a pen drop as he wordlessly walks over and tosses the chunk of hair into the box of dry ice."
"No reaction but he was put on temporary leave a week later."- InternalDreadIncomin
Learning By Anything But Example
"11th grade, teacher was clearly not heard by even a single student to say during a bomb threat that she hopes they blow the whole place up."
"This is after her husband got fired for knocking up a student."
"Not a single person heard her loudly proclaim she wanted the school to go boom, so she wasn't fired."
"Lol."
"Loved by all is an understatement."
"Another teacher 9th grade year wasn't fired for backing my friend into a corner and looming over her with his hand on the wall above her head."
"F*ck you, Mr Hanks."- GreenOnionCrusader
Far too many students feel unsafe at school for a variety of reasons.
Their teachers should never, EVER, be one of them.
And one bad teacher has the ability to ruin it for all the extraordinary teachers out there.
Whether or not we liked going to school growing up, we can likely all agree that we had one of those teachers who really didn't belong in the classroom.
From terrible tempers, little patience, and other bad behaviors, there are qualities that absolutely shouldn't be exhibited by a teacher.
But at least in some cases, the teacher gets caught in the act.
Redditor Ok-Discipline-4312 asked:
"How did that teacher get fired at your school?"
Creepy Phone Calls
"In the early 90s, a female student at my high school was receiving obscene phone calls."
"When police interviewed her, she told them, 'He sounds kind of like my history teacher.'"
" The police put a tracer on her phone, and the caller did turn out to be her history teacher."
- mythrowaweighin
Passing the Torch
"My high school had a notoriously stoney gym teacher, who was also hilarious. Every year, he did a miscellaneous object raffle during a random lunch hour. He basically just gave away whatever was in the lost and found box."
"Well, my junior year, one of the objects was a large and elaborate 'vase.'"
"Basically, he handed a student a giant f**king bong. He retired a few days later."
- Forever_Man
Rolling with the Punches
"A teacher used a sick day rather than a vacation day to fly to Japan to fight in MMA. He got caught and was fired for improper use of time off."
"He lost his fight and chose a different career path afterward."
- flickmypoodle
Questionable Drinks
"They used alcohol on the job. They had a bottle in the top left drawer."
"It took years to catch them, though."
- ray458
"I had a few teachers like that. One lady had a can of Tab every day (remember Tab soda? laughing out loud)."
"Some kid made a mark on the bottom with a pen or something and found out it was the same can every day. She was refilling it from a bottle in her car."
- AdWonderful5920
One Word: Embezzlement
"Embezzling from the students. For quite a few years, she would collect money for this 'senior trip' that never seemed to materialize."
"She was arrested a few years after I graduated. I wonder if she's out of prison yet?"
- Aeolian78
"Holy s**t, I just had a repressed memory pop up in my head. We had a 'ski club' when I was in 8th grade, and the teachers constantly collected money from us for our 'ski trip' that we never took. I wonder where all that money went?"
- whimsy_xo
All for the Prom Queen
"S**t, there was a vice principal that wanted her daughter, who went to the same school, to be the homecoming queen super bad."
"So she hacked into dozens of parents' district portal accounts and stuffed the ballot for her daughter."
"Not quite 'steal the money' or 'embezzle' bad, but still 'go to prison and never work in education again' and also 'your daughter isn't going to college now' bad."
- thewrongbakedpotato
A Sweet Future
"My middle school choir teacher was a closeted gay man. He had a long-term boyfriend but none of us knew about it, until one day a parent saw them at a HOUSE PARTY making out."
"They spread rumors throughout the school and multiple parents immediately removed their children from his class. The parents complained to the school and got him fired."
"The good news is, he eventually quit teaching and opened up a bakery with his partner, which did very well and got featured on 'Cupcake Wars.'"
- xain_the_id**t
Sprinkled with Annoyance
"A teacher threw a donut at an annoying student."
- AdEffective3077
"What a waste of a perfectly good donut!"
- No-Swing-2099
Possible Repercussions
"Because of me, I think. Once in primary school, I was messing around with a classmate, and she threw a sponge at me, making me chase her around the classroom."
"The teacher tried to stop me and grabbed me by the neck, making me fall on my back. It didn't hurt, but I was surprised."
"I don't remember how, but the principal and my parents got involved, and we never saw the teacher again after that. He was sort of a substitute teacher, and from what I can remember, he was pretty well-liked even by me."
- jeremydeoderant
Incredible Road Rage
"He cut off my grandpa in an explosive road rage incident, pulled him out of his truck, and beat him to the ground so bad that my grandpa was in the hospital for weeks."
"Thankfully, my grandpa was okay, but his job (and his marriage, and social life) didn't survive."
- NykxMarie
High School Drama
"At my school, the new French teacher started screwing the old computer teacher, who was married to the geometry teacher."
"At the end of it, just the geometry teacher had her job and all the other two teachers' money because she divorced the computer teacher and managed to sue the French teacher as part of an alienation of affection suit."
"Then she hooked up with the metal shop teacher."
- mama_bear_740
Three Strikes, You're Out
"The teacher called up a female student to work a problem on the blackboard. The student didn't want to participate. After some verbal back and forth, the student went to the blackboard and muttered something under her breath."
"The teacher grabbed the student's hair with both hands and proceeded to slam her head into the blackboard. 'You (slam) will listen (slam) to me (slam)!'"
"About three seconds later, the teacher realized what she was doing and released the student's hair. The student looked at her, said, 'You are sooooo fired,' and left the room."
"We had a new math teacher the next day."
- reference999
The Dispassionate Teacher
"My memory of this is kinda hazy since this happened 10 and a half years ago."
"She was telling at us, I don't remember if anything specific triggered her episode but she said s**t like, 'I don't give a rat's a** what you think,' and 'I wish I could use the paddle.'"
"Although the one thing I'll always remember was before she sat down, she said, 'I'm going on Facebook, I don't care what the h**l you do.'"
"I guess she got fired the same day, because we had a sub after lunch, and we had a new short-term sub every few days before we got a long-term sub for the rest of the year."
- mariofan426
That Would Do It
"He taught me physics for three years and became principal for two years."
"Then they realized he didn't even have the teaching qualification."
- pol9500
It's obvious why these teachers were quickly removed from their roles as teachers and unable to ever teach again.
But the thought that these things ever happened in a classroom are deeply unsettling.
When a co-worker or colleague gets fired, it naturally gets the rest of the office talking.
Namely, because everyone is immediately wondering why?
In some cases, the reason is no secret to anyone working there, and everyone knew it would only be a matter of time until this unfortunate individual got the sack.
Other times, someone's dismissal ends up taking everyone by surprise, and people begin speculating at the water cooler.
Most of the time, their gossip and conspiracy theories are way off, but in some rare occasions, they were spot on.
Redditor wcslater was eager to learn about the circumstances which led to their coworker's dismissal from work, leading them to ask:
"Why was that one guy fired from your work?"
Sleeping On The Job Is One Thing...
"HVAC residential installer."
"Had a co-worker take a nap in the customer's house."
"In the customer's bed."
"Was confused why he was fired."- Wiggles349
That's Called Stealing...
"Work at a payroll company, we had an employee who Switched like 20 direct deposits to her own account."
"It was all very traceable and she was caught like later that day."- Familiar_Cow_5501
"Once worked at a big online retailer (Not amazon), we had 3 warehouses we shipped out of."
"One was smaller and only held one specific brand of item."
"The warehouse manager of that warehouse was fired and arrested at work."
"Turned out he was fulfilling orders printing labels with correct addresses, which would be emailed to the client."
"Then he would the next day do redirects through the Fedex system and assign new tracking numbers so the old ones wouldn't show final delivery address, just that it was changed."
"Everything got redirected to his house."
"He then was re-listing the same items on Ebay under a VERY similar company name to the one he actually worked for (not exact but changed the word World, to National)."- CoolHandRK1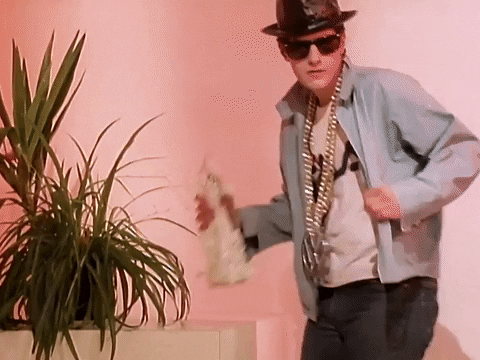 Stealing Mike D GIF by Beastie Boys
Giphy
NOT Ready Player One...

"He spent the entire time playing a game on his own handheld console instead of testing the game we were doing overtime to actually test."
"Got very angry at being let go."- silverandstuffs
Violence Is Never The Answer
"He shouted, cursed at and invited the cleaning guy to 'meet him' outside to fight because he was denied access to the restroom until it was fully cleaned."
"The cleaning guy is known for being extremely calm, polite and nice to everyone."
"For someone to have a problem with him means that they have to be a certain kind of entitled a**hole."
"This happened in view of at least 10 co-wokers, me included."
"Everyone was confused, but our manager was proactive about it."
"He told the guy to meet him at the HR office, and was promptly fired."
"After the manager returned, he made a quick meeting."
"His words were: 'We're all grown adults here, well, some of us are'."
"'I just want to put it out there and say that I'll be considerably harsh to anyone that disrespects any coworker, specially when they're responsible for making sure that your a** cheeks sit on a clean toilet'."
"'Also, don't invite people to fight you if you're not willing to go through with it'."
"After the meeting was over, some of us asked him what he meant with that last sentence and he told us that the guy got violent in the HR office and invited him to fight in the parking lot when he was told he was getting terminated."- novato1995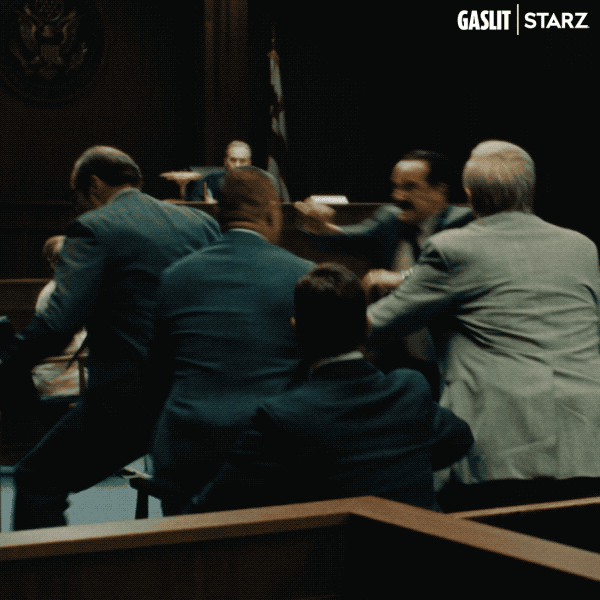 Season 1 Fighting GIF by Gaslit
Giphy
Oh No He Didn't!
"Stealing the boss's Pop Tarts."- MGris24
If Your Going To Lie, Always Cover Your Tracks...
"He claimed he was in the national search and rescue brigade which is entirely volunteer-based."
"They are sorta like our troops, they get perks and can't be fired if they get called out and so on."
"He skipped work all the time claiming it was because he was called in."
"One day someone from the office decided to check if he was and turned out he lied about the whole thing."
"I'm pretty sure he got blacklisted by the entire city which would explain why I haven't heard anything about him for years."- Lizzy_Of_Galtar
You'd Think He Would Have At Least Used Incognito Mode...

"Well, there *was* the new CFO who was shown the door at lunchtime on his first day."
"Then the stock email about 'Do not use the corporate internet to visit inappropriate websites' was sent out."- OldBob10
She Wasn't Even Working From Home!

"She watched Netflix at her desk and took naps."
"With the volume up."
"Her desk was in the middle of the office, there was no hiding."
"She also f*cked up a lot."- SuperstitiousPigeon5
Truth Is Often Stranger Than Fiction
"Worked at a publication."
"Hired a new guy who was super nice and everybody liked him."
"Within a week, found he was plagiarizing everything he wrote."
"Immediately gone - no questions asked."- phznmshr
Could He Have Possibly Been Bird Watching?

"He was keeping sick and injured birds under his desk that he found on his lunch breaks and using binoculars to watch people in other offices."- seanofkelley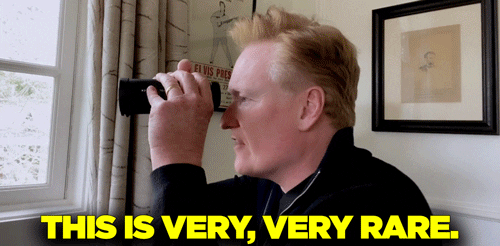 Bird Watching GIF by Team Coco
Giphy
It's Not Private If It's On The Country's Dime...
"Using govt funds to see his mistress."- Acceptable-Result-47
Tragic On So Many Levels
"He was caught stealing cash from work, and spending it on sex workers."
"Turns out he had terminal cancer and wanted to go out with a bang."- Throwaway7219017
Up In The Air...
"Salesman addicted to frequent flier points."
"He'd book flights with four segments each way, meaning extra nights in hotels and basically doing almost no work two days a week."
"He was told repeatedly to book direct flights but just wouldn't."
"Two kids in college and the finally fired him."- mekonsrevenge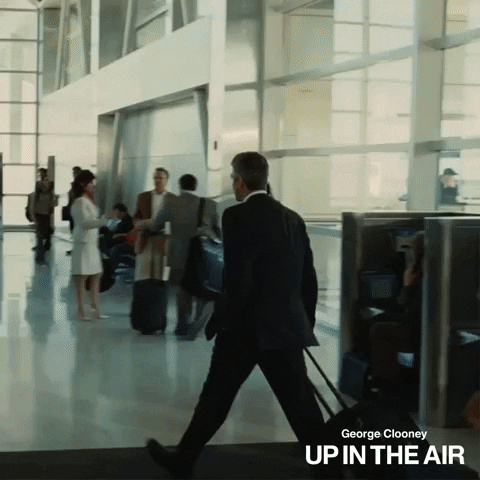 check in george clooney GIF by Paramount Movies
Giphy
There is often more behind someone's termination than what people hear.
Sometimes it's bad blood, sometimes it's criminal behavior, sometimes it's budget cuts.
Most of the time, though, people are just really, REALLY, bad at their jobs...
How is it possible that certain people keep their jobs?
That is a question I have long been dying to answer.
Sometimes it feels like some folks get a pass just because they have a good smile.
Or because they know how to have a few wild nights with the higher-ups.
And then the higher-ups wonder why things are a mess!
Granted, employees need protection.
Too many people have been fired for petty, ridiculous reasons.
But some people have literally burned down the building and only walked away with a slap on the wrist.
Redditor Virtual-Bunch-9131 wanted to hear about the times we all thought someone would get fired but then didn't, so they asked:
"What is the most fireable thing you have seen someone do at work that didn't get them fired?"
I've been left gobsmacked by the things I've seen co-workers get away with.
Whoops!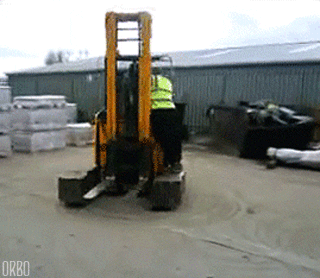 truck forklift GIF
Giphy
"He hit the OSHA inspector with a forklift."
ScarnAndMacklinFBI
"I'm sorry I laughed out loud at this."
solojones1138
"Work drunk. This was in car sales. The dude showed up drunk or heavy hangover constantly. But he sold a lot of cars, somehow, so they didn't care."
MurtZero1134
"I did this for six months. Couldn't even remember half the people I sold to but my numbers were great. Eventually, I got sent home for two weeks and told that they'd have to fire me if I drank on the job because the liability was too high. Sadly my sales dropped by about 25% selling sober."
proleterising
Info Drop
"Accidentally send out the entire company's (3,000+ employees) headcount to the company distro. The file contained everyone's salary, birthday, government numbers, etc."
Yead1971
"Ohh this reminds me of when the registrar for my graduate program accidentally sent out an Excel doc with ALL info about the students in the program. They're GPAs, GRE scores, recruitment priority, disability status, affirmative action status, various notes about them, and a bunch of other stuff."
marmosetohmarmoset
"My boss did this once, on purpose to about 15 folks. He emailed different versions of an unlocked Excel file that had everyone else's information hidden. Right click, unhide, boom, had everyone's salary. Lol. The sad thing is that I was probably the only one that noticed."
jonjon737
Let's Pretend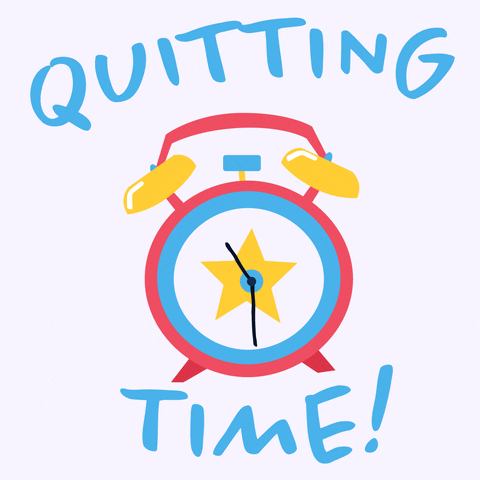 Working Work From Home GIF by Bare Tree Media
Giphy
"The supervisor freaked the f**k out on the sales guy and just clocked out. It was a super busy shipping day and he was just done. He got to the end of the driveway and turned around and clocked back in and they just acted like he didn't tell them to f**k off lol."
GuySaysStuff
I love when supervisor's freak out.
They reap what they sow.
Peace Out
When I worked retail, I once challenged a customer to step outside and fight. The customer - I'll never forget this - said, 'Dude, you're at work,' and walked out, shaking his head. Sometimes the customer is right!"
Brand_Ex2001
"My brother did this to a customer who was verbally berating him. The moment the customer realize this staff member didn't value their minimum wage job nor was gonna let some idiot insult him, made the decision to calm down and apologize."
sketchysketchist
Just a Joke
"It was me, but I faked a coworker's death by putting a makeshift memorial up in his assigned parking spot on April 1st. It had his picture, flowers, a handful of candles, the whole deal. The head of HR was not amused. Everyone else loved it, though. To make matters worse, this was during peak covid. I had just returned from a small vacation and had no idea my friend I did this to had been out for 3 days due to suspected Covid."
dlebs83
It's a Boy
"In a hospital, the person went out to get a patient and called out in the waiting room, 'Where's my little (insert name of disease the infant had) baby?' Basically just told all the people in the room what disease the baby had and the mother's jaw dropped and was furious. Nothing happened. She ended up quitting on her own 3-4 years later."
Candersx
"They're incredibly lucky. My roommate in college was nearly kicked out of nursing school because after a birth she told the grandparents sitting in the lobby, 'It's a boy' for others around to hear. She was a stand-up, grade-A student with no issues in school aside from this. HIPPA violations are some serious stuff."
curious_24
Excess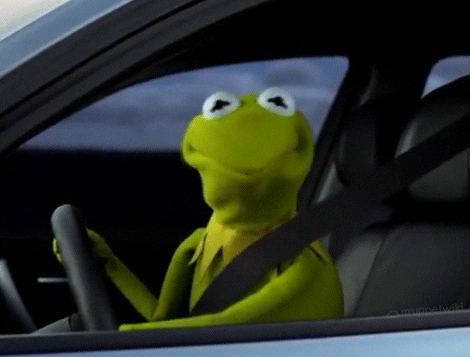 Kermit The Frog Reaction GIF by Muppet Wiki
Giphy
"Watched a coworker rent an entire big box retail store parking lot to a BMW dealership for cash on the side so they could park excess inventory. Corporate didn't know. He pocketed all the money."
OopsNiceTry
People can really be brazen.
How do you NOT get fired for theft? LOL.