Why do we love the Devil?
We can't help ourselves.
He's one of the most ancient and cryptic characters of all time.
And when he's on screen... you can't not watch.
Currently on my soap opera "Days of Our Lives" one of the main characters is possessed.
It's so much fun.
Now who needs the Devil on their acting resume?
Redditor 70701 wanted to debate some casting choices. They asked:
"Morgan Freeman was well accepted as the actor to play god, which actor would you nominate to play the devil in all future depictions?"
This is difficult. The Devil is one of my ALL TIME FAVS!! So many have done him well.
True Evil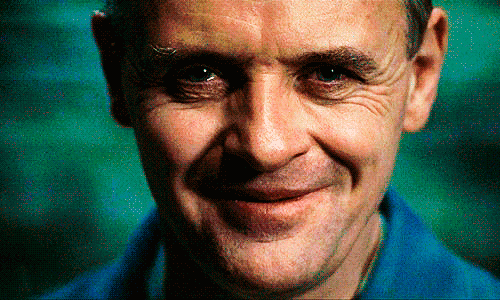 hannibal lecter smile GIF by 20th Century Fox Home Entertainment
Giphy
"Anthony Hopkins."
SuvenPan
"Hopkins just does evil so beautifully."
bortbort8
Peter
"Peter Stormare."
JacobPlaster
"Other than knowing him from Armageddon and Constantine I felt I never saw as much of him as I should. Amazing as the creepy freaking doctor in Until Dawn."
"But hands down his performance as Chance Gilbert in Longmire is my favorite. He was just downright unsettling to the bone. I felt like he was almost acting through the screen because it really was unsettling like I was uncomfortable."
PretendThisIsMyName
The Best Men
"Also Morgan Freeman."
fluffymuffcakes
"I'd like to see Morgan Freeman as God juxtaposed with Denzel as the Devil."
overmonk
"Or Samuel L Jackson as people confuse him w/ Morgan Freeman all the time. And he'd be a fantastic Devil."
TwiceOnThursdays
He's the Best
"Christoph Waltz."
1ndomitablespirit
"Seriously. This man managed play the most evil character in a movie that included HITLER."
mrtyman
"But he was so insanely good at it that I think part of you actually ends up liking him in some f**ked up way?"
"Like I know he's literally a nazi colonel and is incredibly evil for most of the movie (either because he's wholly evil, or smart enough to know that he needs to pretend) but he's so cunning and smooth that I feel like most people kind of weirdly end up liking him in a love to hate him way."
Furaskjoldr
Alex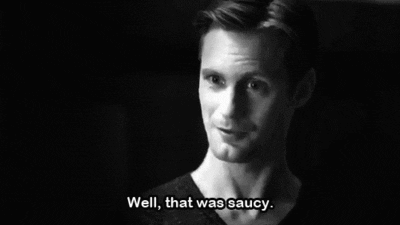 sexy true blood GIF
Giphy
"Alexander Skarsgård."
iluvvivapuffs
"I think Bill Skarsgard could really nail playing Satan, especially if you wanted a more Lestat-type Satan."

No_External6156
So far I am very happy. Nice taste people...
So Good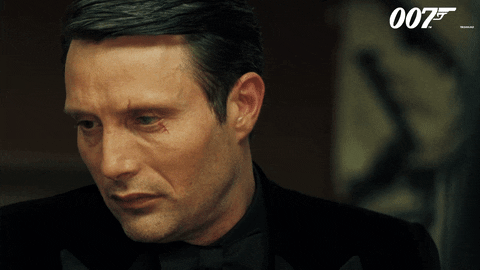 Mads Mikkelsen Oops GIF by James Bond 007
Giphy
"Mads Milkkelsen."
FattyFattyMcFatPants
"Oh Lord... you're right."
WrenchEagle07
I Love Her
"Tilda Swinton."
PaulinLA23
"This was my very first thought too. There are a lot of different depictions of the devil - alien and aloof, angry and monstrous, coy and tempting, etc."
"And I feel like Swinton has played villainous roles that touch on most of them, many blending different aspects together or even dramatically switching between them as part of the role. There are other actors I can imagine who could better embody one particular 'kind' of devil, but Swinton is the only one I can think of that feels like she could be basically all of them."
M0dusPwnens
The Manipulator
"Charles Dance."
puckit
"Charles Dance was perfect in Game of Thrones. I was hanging on every word he delivered on screen. This is a great choice."
mattbakerrr
"No one does manipulative, powerful, clever villains like Dance. Great pick."
Dodo0708
Scar
"Jeremy Irons."
TheTrinhsanity
"Scar took care of that for me. Don't think he can ever top that performance."
Strong_Comedian_3578
"Would anybody be prepared for that epic performance?"
Pablo_Eskabear
The Charmer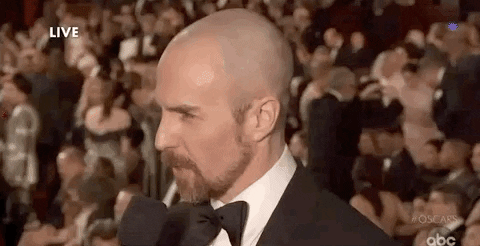 Red Carpet Oscars GIF by The Academy Awards
Giphy
"I think Sam Rockwell would be a charming devil, and that's the most entertaining kind."
f**ktheroses
"100%. The devil needs to be charming and unapologetically sleazy. Rockwell would nail it."
maverick1ba
I am here for everyone on this list. And please add Cate Blanchett!! And Queen Viola Davis!
Want to "know" more?
Sign up for the Knowable newsletter here.
Never miss another big, odd, funny or heartbreaking moment again.

Keep reading...
Show less
The beginning is always easy.
The end is always an issue.
That's why it's the end. Final.
I've always found that true about writing.
Where else does it apply?
Redditor JimmyJoeJoe__ wanted to discuss all the things that are way too easy to begin. They asked:
"What's easier to create than to destroy?"
Tasks that drain your energy always start strong. But that finish is drama.
I heard...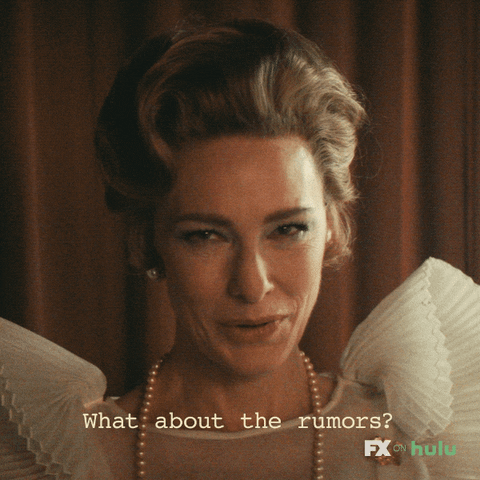 Scandal Gossip GIF by FX Networks
Giphy
"Rumors."
Back2Bach
"I don't know about that. Fleetwood Mac put a lot of time and effort into that album and you can just snap it with your bare hands if you barely try."
willthethrill4700
What you owe...
"Debt."
Berniethedog
"As a person with student debt, I feel this on a spiritual level 😭."
meandering_simpleton
"Make sure to refinance your loans now! With inflation at its highest in 40 years they are likely to raise interests rates so I'd suggest consolidating your loans and get a fixed rate if you're on a variable rate now. I just went from high 6% variable arp to 3.22% fixed!! Saving me literally thousands in interest. And this was only for my non-federal loans totalling around 71,000, I suspect the government has a plan for these fed loans."
LysolLounge
It'll only get worse...
"Anxiety."
theletterQfivetimes
"This is so true. A couple of years ago I started having a permanent feeling of dizziness. Like, all of the time. Not even lying in bed would help. I went to see a couple of doctors and they all said 'yeah, you're having problems with your inner ear.' They prescribed me medication for that but it didn't really work. I spent a long, long time like this and even got used to it."
"Turns out it was anxiety. But I just realised it when I had a burst of daily panic attacks over the course of two (horrible) weeks. I didn't even know it could have something in common. Later I was told by my therapist that anxiety can manifest itself in a lot of uncommon ways like dizziness, memory problems, ringing of the ears, feeling cold all the time, etc."
"It's awful. So, I guess it's better to listen to your body and get help whenever you feel something different even though it could feel harmless. Time will only worsen anxiety."
wxnderingcat
Body Issues
"Body fat."
EerieArizona
"I can't lose the muscle I gained when I used to work out now I just have thick thighs for life. I wish I could work out and lose fat but not get too yoked. Running is also not ideal because it loses stomach fat for me, but the leg fat kind of just stays around. I'm a dude with a weird body."
REDDIT
"destroy"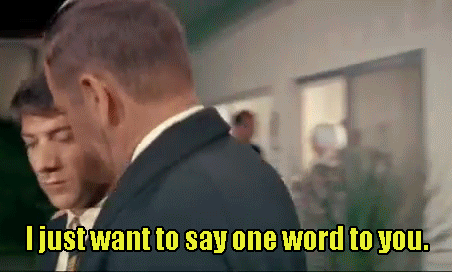 the graduate plastics GIF
Giphy
"Plastic."
Carbonatite
"I guess it depends on how you define destroy right? To 'destroy' most stuff you just gotta like snap it in half or break it or something, which is definitely easier for a piece of plastic than creating it."
BurpYoshi
Those are great examples. Rumors. So true. You can't unring a bell.
Destruction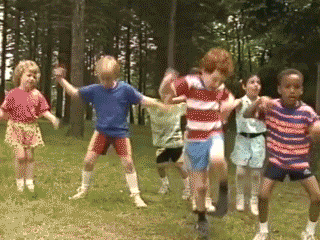 Kids Playing GIF by moodman
Giphy
"Children."
Simple-Definition366
"There's one way to create them, but tons of ways to destroy them."
DeathSpiral321
I don't know for sure...
"Conspiracy theory."
I_Lick_Bananas
"That's what they want you to think."
CB-CKLRDRZEX-JKX-F
"Honestly the long term successful conspiracy theories are usually pretty sophisticated, but those are just a small fraction. Conspiracy theories are an incredibly interesting phenomenon to study evolution."
Single_Blueberry
People
"Humanity itself. What i mean to say is that humanity has been through so much, The crusades, the black plague, ww1 and 2. Humanity are vicious little monkeys that are incredibly hard to kill while yes nukes are a easy answer, mutually assured destruction isn't exactly a goal for any country so I doubt nukes are of any concern but that other stuff can wipe us out easily"
krusteeklown
Cemented
"A concrete sidewalk."
among_apes
"Concrete in general. People pour massive chunks (mass pour) of that not really thinking about it getting ripped up in 20 years, so often it's a lot bigger than you'd like it to be."
HongKongBasedJesus
Flames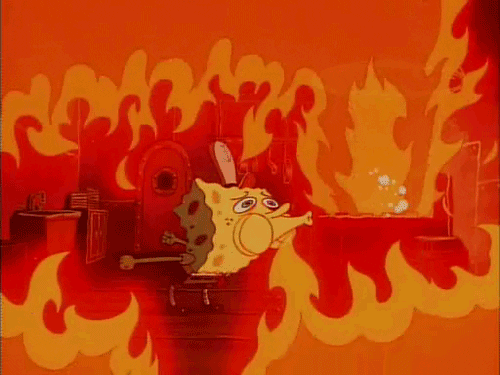 Scared On Fire GIF by SpongeBob SquarePants
Giphy
"A housefire."
MarsNirgal
"Fire in general."
doochebag420696969
Fire. All it takes is seconds. One match. And boom... such is life.
Want to "know" more?
Sign up for the Knowable newsletter here.

Never miss another big, odd, funny or heartbreaking moment again.
Keep reading...
Show less
One of life's biggest fears for many, including myself, is fire.
Sure fire can be sexy up close and personal... in match or candle form.
But fire taking out your house and all of life's memories? That is a lot to take. I mean... hello... "This is Us."
We have to be prepared though. We have to be fire-ready.
What do we save before we run?
Redditor T3RM1N8T0R wanted to hear what items really are on some people's most prized possessions list. They asked:
"If your house was about to burn down, what would you try to save first?"
I had a moment years ago. The apartment building I was living in suddenly filled with smoke and the alarm was blaring.
Without thinking I grabbed my roommate's dog, my computer and hidden cash.
Essentials.
Nothing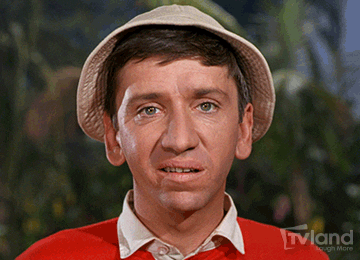 Bored Gilligans Island GIF by TV Land Classic
Giphy
"I truly had to think about this last night as the Colorado fires we just a few miles away. It was devastating looking around the house and realizing so much in your house doesn't matter." ~ BatmanAndMe123
Clothes On
"My pants, imma need them when firefighters get there." ~ mr_abn_XD
"This is why I'm incapable of sleeping naked. My husband can't understand why, but I've tried to explain that I ain't gonna put my wrinkly, middle aged body on display for the FD. S**t, they don't deserve to see something so repulsive in exchange for saving our kids and cats lol." ~ TrailMomKat
robot mode...
"We had to evacuate last night and it was the craziest feeling. Luckily our house is okay. We both went into robot mode just efficiently getting what we need, popping the dogs in the hatchback, and off we went. We were in traffic on 287 when I realized that my wife and I forgot our winter coats, she was wearing slippers, and I'd left my wallet and every important document we have in my office. Glad I remembered the almond milk though." ~ greg-maddux
Snapshots
"Retired Firefighter here, when I was a kid our house burned down. As time went on, it was the family photos we missed the most. I always grabbed photo albums when I saw them. The owners often cried when they realized the photos were saved." ~ Syklst
"Firefighters doing amazing service to society They seem to be way underappreciated. When it comes to first responders everyone seems to think about cops but they seem to cause more trouble than they solve. firefighters and medics are truly there to help." ~ zwalker0912
Decisions...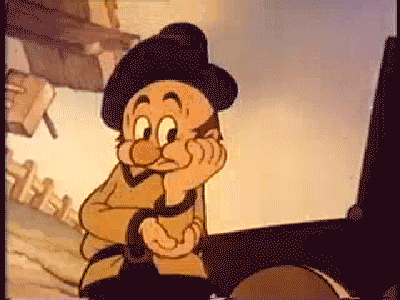 classic animation choices GIF by Challenger
Giphy
"I guess I'm supposed to say my children, but I've got a chocolate orange I've not started yet. So it'll be a tough one." ~ Good-Helicopter-9303
We all seem to be on the same page. Children are important I guess. But not before pets.
Secrets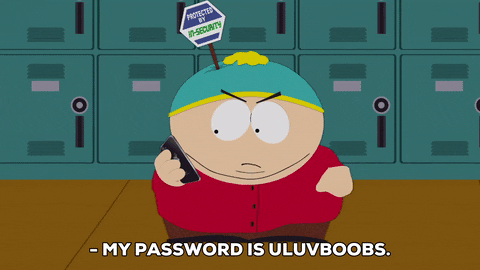 Angry Eric Cartman GIF by South Park
Giphy
"My book of passwords. Lmao, I'd be so f**ked without it." ~ jeff406
babies First...
"My pets. If they died in a burning house, I wouldn't be able to live, genuinely." ~ SepticMonke
"So I periodically do tests with my dog. If I get up and start running to any of my doors, he sprints with me, every time. So I know if there's ever an emergency, I won't have to carry him, he'll follow me instinctively. Huge load of worry off me." ~ intro_spec
Close Call
"I think my cat, I live in WA state and for some reason every summer where I live we just get f**ked with wild fires, (I live in a dry a** dessert area) so because it's so dry the summer is brutal. I was at work one day when one of my co workers left crying, she asked me to tell our boss Nancy that she left it was an emergency."
"She could barely speak and was crying and obviously in a rush so I just said no worries and she took off. Come to find out there had been a wild fire raging nearby our town and her house was a mile away from it, doesn't seem dangerous but these fires travel fast, and she had her dog in the back yard, it had a doggy door to get inside because it was hot but still, she was panicked about saving her dog."
"She really loved that dog, thankfully her house was never touched, the amazing fire fighters took control before any houses were damaged by the flames. SALUTE TO ALL YOU FIREFIGHTERS!!" ~ bongripsNkickflips
Gifts
"Assuming my husband is getting himself out of the apartment, then its the rollator (although its abandoned if I have to take the stairs) and then my stuffed animals as they were gifts from my husband and non-replaceable. Everything else can get replaced." ~ AsexualAccountant
Grab Bag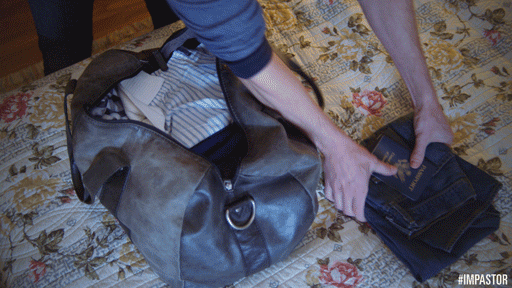 pack and go tv land GIF by #Impastor
Giphy
"I have a bag of documents that are a pain in the butt to get. Birth certificate, taxes, diplomas. Thats an easy grab, once i have that, i grab my pets, and, if i have time, my box of mtg rares, including my unlimited dual lands, which I'll offload to offset the costs of recovery." ~ WanderingGenesis
Passwords! Genius. Everything is nothing with passwords. In the end... pack and run.
Keep reading...
Show less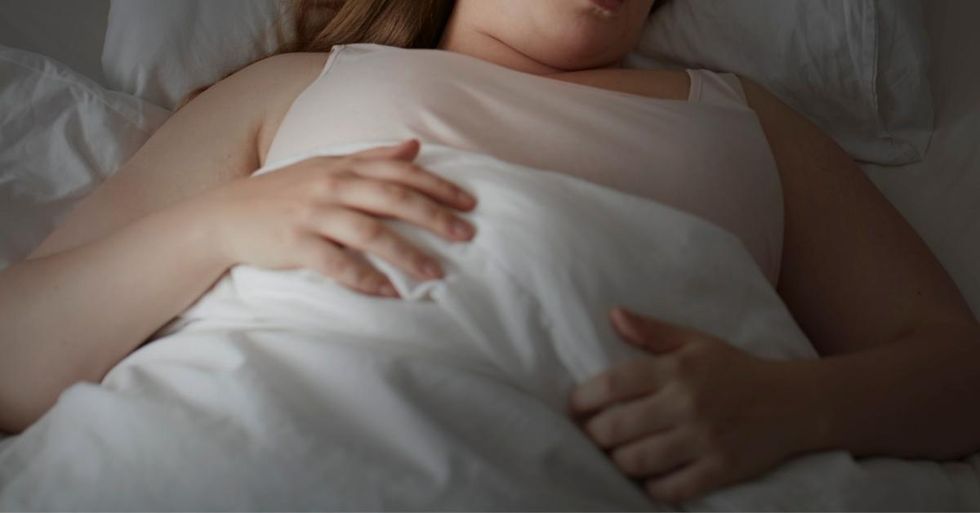 The thought of becoming a new parent can be a wake-up call to life changes. Some people can be a little unprepared for the massive responsibility. Redditor ProbablyAslep is having an argument with her husband about her sleeping habits. The original poster (OP) can apparently sleep through anything. OP's husband isn't sure if this would […]
More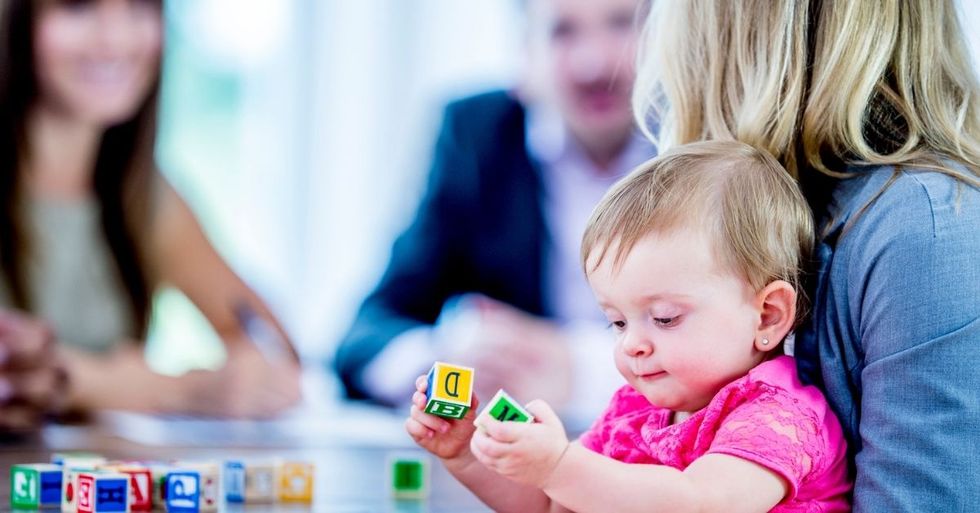 Everybody has that one friend who loves to gossip. They just can't help themselves, they have to be all over everyone's business. Sometimes they run around telling all the business, and the stories are turned into epic drama. And that is the problem with gossip—it can have real world consequences. Rumors can lead to some […]
More