Fictional characters in cartoons and movies are drawn to portray those characters' personalities. Our hero's look like people we want to be friends with, the leading ladies are conventionally attractive, and our villain's look like someone we want to avoid. However, what if we develop stronger feelings for these animated characters?
Well, one Redditor wanted to know which fictional character we found attractive. This was clearly something on the internet's mind as over 19 thousand people commented about their various attractions.
Some of them weren't even just about their looks, but their charming personalities.
Redditor PigEgirl420afk asked:
"Who is a fictional character that is attractive in a weird way or you thought you would not be attracted to?"
Let's see which animation teams we have to blame for this not safe for work content.
James and the Giant Peach
"A while back I illustrated a James and the Giant Peach horror piece, and was very surprised to learn how many people wanted to f*ck a claymation spider."
"It was Susan Sarandon doing a French accent for a goth spider. It's not a mystery."
"It was definitely the scene where she wraps James up in a web for bed, tucks him in, and tell him no one can tell him what to do. Instantly sold."
"tell him no one can tell him what to do"

"She can..."
- Twillzy
Robin Hood vs. Zootopia
"When I was a kid I thought the animated fox that played Maid Marian in the Disney Robin Hood cartoon from the '70s was very very pretty."
- henazo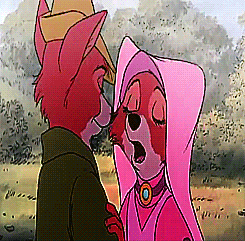 robin hood fox GIF
Giphy
"There's a certain community that I understand considers those characters the...ah...'gateway drug,' perhaps?"
"Haha, let's talk about the modern version."
"Nick Wilde."
"I didn't expect to feel those things when watching the movie the first time."
- Far414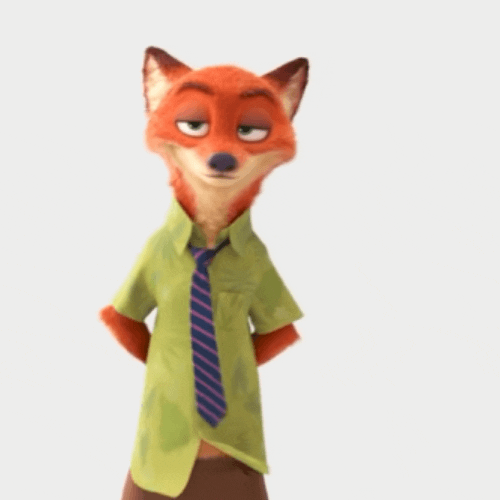 nick wilde selfie GIF
Giphy
Penguins of Madagascar had a great cast of characters.
"Kowalski from Penguins of Madagascar."
"The intelligent hopeless romantic type just gets me."
"Why not all the penguins? Sure, Kowalski is the most stable, loyal, and dependable - very sexy, but the others would be crazy fun, too."
- StuntID
Roxanne from Goofy Movie
"10 year old me definitely had the hots for Roxanne from a Goofy Movie."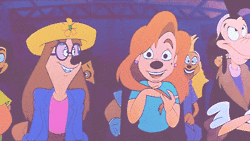 disney max GIF
Giphy
"It was not about her look. It was about the way she looked at Max. We all dreamt of having a cute girl looking at us like that."
"As a bisexual woman in my mid-20's who came across a screenshot of Roxanne on the internet long after watching the Goofy Movie last: they had no right to make a teenaged Disney character that attractive, it definitely was her looks for me haha."
"But yes you totally have a point lol. Everyone wants that."
- jelleem
But also Goofy.
"Goofy....100%"
"Dedicated father, selfless, caring, loyal friend...dude is grade A material."
"I'd sleep with him, I'd marry him, we'd grow old and die together....hyuck"
Not quite the character but close enough.
"So my friends still make fun of me for this, but like 10 years ago we went to Disney World and took pictures with a bunch of characters. We posed with Goofy, and I put my arm around him, and that guy was ripped. We walked away and all I said was 'Did you FEEL Goofy?!'"
"They still laugh at me. But I stand by it, that guy was hot."
Okay, this one was unexpected.
"The Pixar lamp."
"Have you seen the Pixar lamp? It hops onto screen with what I can only describe as the most graceful movements ever. It shakes its little booty at you, straight up squashes the letter I, and then gives you this stare as if to tell you that your next. It's intoxicating."
"Included a link so you can dissect this reply and you'll likely understand at least a little bit Pixar lamp."

animation luxo GIF by Disney Pixar
Giphy
"I like how this thread is 90% people listing conventionally attractive characters and 10% 'yeah that lamp.'"
"My answer is the bear from Annihilation or the weird blood alien from Alien Covenant."
If you had a character in mind that wasn't on this list, don't worry. It's clear that you're most likely not alone given the fact that nearly 12 thousand people wanted to bang the Pixar lamp.
In 10 years, maybe we will see which fictional characters our kids have a crush on.

Want to "know" more? Never miss another big, odd, funny, or heartbreaking moment again. Sign up for the Knowable newsletter here.

Keep reading...
Show less
I love characters I love to hate.
Even when I hate them I can always find the reason they're involved in the story, so I find it difficult to want them to be erased.
Certain characters flaws and the most heinous decisions are written to further story and bolster the audience's love for the heroes.
So as much as we loathe them, we need them; much like our enemies in real life. That is what makes compelling drama.
Redditor u/nekoandCJ wanted to spill the tea on the characters we could do without in our favorite stories by asking:
People of reddit, what fictional character do you hate with a passion?
The list is long for me. It all starts with the guy who shot Bambi's mom. Lord, to this day that is still traumatizing. But she had to go to give Bambi a story. And Michael Douglas's character in "Fatal Attraction," what a putz. He got what he deserved. But how else would we be able to sympathize with Glenn Close? Even though... well y'all get it.
Family Fail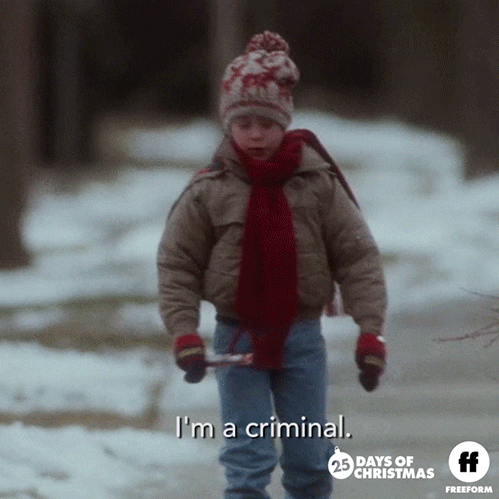 Home Alone Christmas GIF by Freeform
Giphy
"Kevin McCallister's uncle… "look what you did you little JERK!"
- IcyVirto
"Watching Home Alone as an adult is so much harder because basically every adult in Kevin's life fails him."
HIM!
"Percy from the green mile, that freak can DIE IN THE MENTAL WARD!!"
"That was what was so good, there is a Percy in every large group and more that one in any team where failure isn't punished, like a government job working at a prison. He was a great comment on humanity."
Love Sharon Though
"Ginger from Casino."
"Major kudos to Sharon Stone, her performance made me utterly loathe that character. She was a manipulative junkie who tied her young daughter to a bed so she could go out to score. I wanted to reach through the screen and choke her."
"Loathe the character, but that performance is absolutely god-tier. Helluva an acting job. Her and Pesci just freaking nail it to the stratosphere, playing thoroughly unlikeable characters in the absolute most realistic way. Ginger is the holistic ideal of the gold-digging party girl. And Pesci is that moron Dunning-Kruger guy we all know."
Wimps...
"Manny from Diary of a Wimpy kid I think there's a while subreddit about that little monster."
"Honestly Greg is also pretty bad. He breaks his best friend's arm and is not only not sorry about it but also thinks he's the victim."
- ManMan36
Call a Doctor!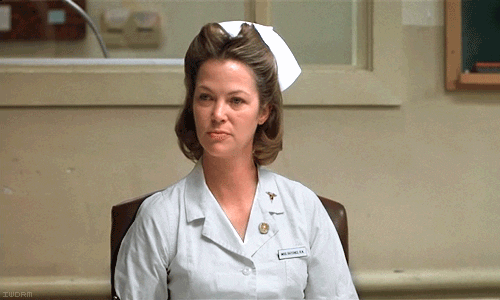 Giphy
"Nurse Ratched in One Flew Over the Cuckoo's Nest. My favorite antagonist ever. Louise Fletcher was perfectly cast for the role, too."
Ohhhh... good choices thus far. Although, I found Sarah Paulson's Ratched more detestable. You know who else is a mess? Elmira Gulch. Love the Wicked Witch. Hate Elmira! Go figure...
True Evil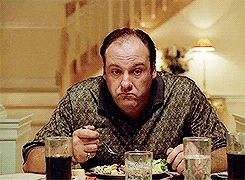 the sopranos hbo GIF
Giphy
"Livia Soprano made my blood pressure rise every time she was on screen. Great acting. Mission accomplished."
That Voice!
"Micah bell."
"I will say, I've seen Comic-Con panels with him and his smarta** sense of humor fit Micah perfectly. He may have hated the character, but boy oh boy was he a fantastic casting choice. As were all the main cast, for that matter."
"Currently replaying, and I so wish I could leave him to hang in Strawberry. Gotta give it to him though, he is a tremendous villain."
All the Drama
"When I tell you I stood up and cheered when I originally saw Heather from Total Drama Island finally get booted out of the competition. 'Twas a good day."
"Season 1 I HATED her and loved when she lost her hair. But then it was more of a love-hate relationship with her. She's a fun character. Owen, now that monster I hate. Loved him season 1, but then he just got reduced to fat guy who farts and contributes nothing."
Hit Him!
"Craig from Malcolm in the Middle. He's a selfish, annoying coward. Like the episode where he's injured and he makes Lois drive all over town to different restaurants for him. I love when the helper monkey turns on him, that's what he gets for treating it like crap. I especially hate the episode where Hal asks Craig to help him buy a comic book for Malcolm."
"And Craig also makes Hal drive him all over town for different meals and treats and gifts, then when Hal dares to ask when they're actually going to the comic book store Craig flips out and demands to be let out of the car and says he won't help Hal anymore. Like come the hell on, I just want to slap him."
"Do you need a cough drop, Dolores?!"
"I loved Umbridge for the simple fact that she brought out McGonagall's savagery like no one else, and it was glorious."
"Voldemort is just another generic, pointlessly evil type of character that only seems to exist in fiction. Umbridge is the type of tight @ssed bureaucrat that mimics the actual villain in many average people's real lives."
This thread could be endless. So many villains and loathesome characters so little time. But Lord the drama is good!
Want to "know" more? Never miss another big, odd, funny, or heartbreaking moment again. Sign up for the Knowable newsletter here.

Keep reading...
Show less
When I saw E.T. in theaters, I could not hold it together.
I bawled with Elliott when he thought his best friend was dead. But when I recovered from that scene after learning E.T. was very much alive, I was hit with another emotional gut punch duing the goodbye scene.
Although none of the major characters perished in that masterpiece of a movie by Steven Spielberg, I couldn't believe how I was so emotionally attached to a fictional character, and to an alien at that.

Whether they are characters from books, film, or TV, the death of a major character can scar us for life.

Curious to hear from strangers on the internet, Redditor Strawberry_Bunnyyy asked:

"Which fictional character's death made you cry the most?"
Keep reading...
Show less
Growing up and surviving adolescence is a very confusing time. We are all lost in the haze of emotion that we cannot understand. When our sexual awakenings are happening in the early stages we are slaves to our bodies. So when we come across characters in entertainment that arouse our new stage of life we hold onto them in our minds forever. And they are worth the memory.
Redditor
u/ScarecrowFighter2020
wanted to hear about the fantasy people fashioned in a writer's mind that brought us some very
"special"
kind of joy by asking....
Which fictional character was responsible for your sexual awakening?
Want to "know" more? Never miss another big, odd, funny, or heartbreaking moment again. Sign up for the Knowable newsletter here.
Keep reading...
Show less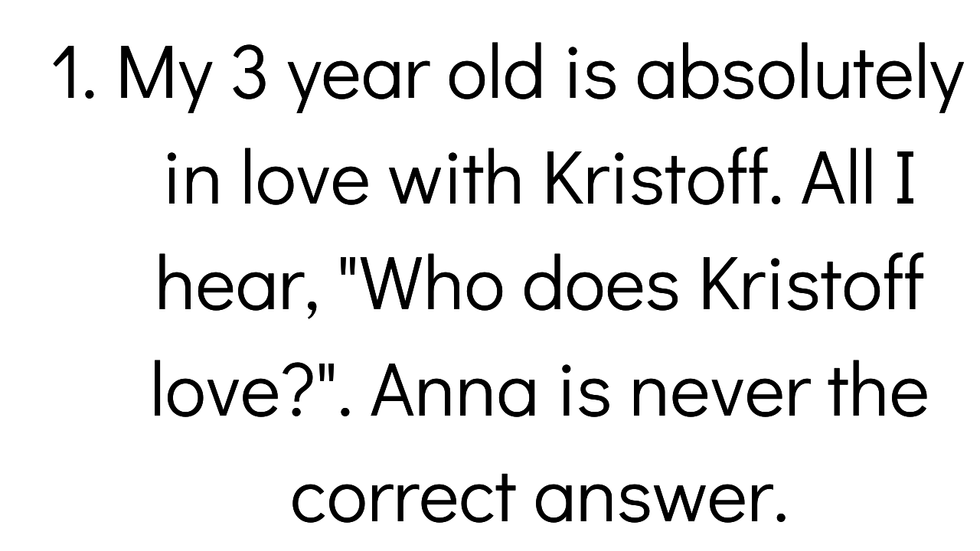 One thing that a lot of young book and movie nerds can relate to is falling in love with a fictional character. That may sound weird to the normies, but it is a very real side effect of being a fangirl/boy. It's just a part of nerd culture at this point. Here are some examples of fictional characters that real life people have fallen for.
u/NFDBTCREPo asked: Which fictional character did you fall for?
Keep reading...
Show less