Oh, bros...
What a quirky group of humans you are.
Maybe we, the world, give y'all a bad rap.
We're dying to know what you share with one another.
One Redditor wanted all the 'Bros' out there to share with us. They asked:
"Men of Reddit, what's your best bro-tip?"
I've been dying for insight into the animal that is a bro. They're human too...
You're Awesome!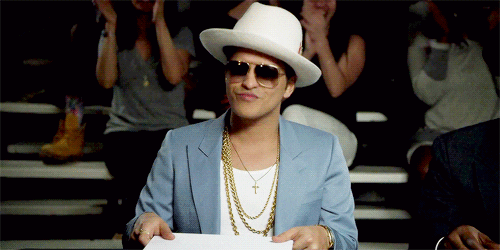 Bruno Mars GIF
Giphy
"It's okay to compliment another bro."
ryanb811
Rank
"Do not leave your home smelling musty."
EffectiveFlatworm952
"Also, tell your friends if their home, car, them etc... smells musty. there's a time and a place of course, but often we don't notice and the note to freshen up is very welcome."
gehbfuggju
You ok?
"Check on your bros. They won't necessarily tell you when they need help."
DomingoLee
"Lost a friend via overdose. He was exhibiting unhealthy behavior for years. I saw it, and said nothing. I later relocated and made very little effort to keep in touch. Destroys me to think what might have been different, had I reached out."
Johnny_mundo
"Seriously though, having been the bro who's dealing with depression knowing you have bros to lean on really helps."
Einar_47
Stop Breathing...
"Was in a residency program with a guy who had the worst breath any of us (all other bros) had ever smelt. When I say bad, I mean it smelt worse than if he had eaten human poop. The guy was completely oblivious to it. He'd have girls break up with him and come to us and be like 'I don't know what happened it was going so well,' stuff like that."
"And we'd all beat around the bush and never tell him that we knew exactly why those bro-ettes dumped him. I'm ashamed to admit, my Reddit bros, that he made it through an entire 3-year residency program without any bros stepping in and hitting him with the cold hard truth. RIP to that bro."
jirski
lift me up...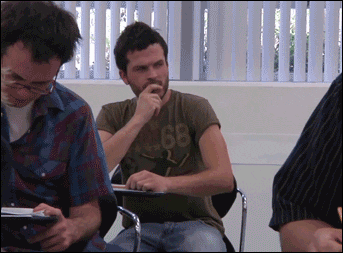 Animated GIF
Giphy
"Support your bros; don't tear them down when they are trying to achieve something."
Ruffled_Snout
Men really should embrace feelings more.
Find More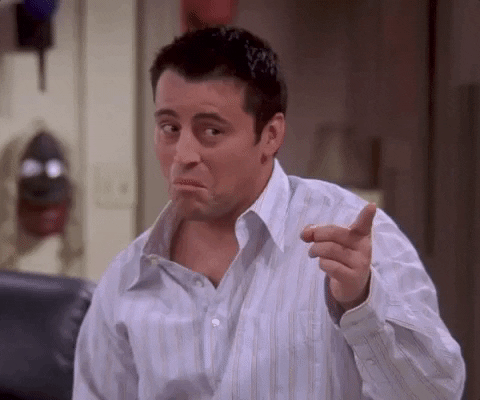 The One Where Estelle Dies Episode 15 GIF by Friends
Giphy
"Don't fall in love with potential."
CIoud__Strife
"This comment hurt me. Learned that lesson the hard way."
kerbouchard219
Extras
"Always buy more than one stick of deodorant at a time so you'll have a spare around when you run out. Finding out that you're at the end right before you have to be somewhere, preferably smelling acceptable, is the worst."
anonymousone89
"As soon as I open the last container of any toiletry, it goes on the shopping list to be purchased within a week. I haven't run out once since I started doing that, and I usually buy multipacks so I don't need to shop for those things often."
loungehead
Validation
"As a guy in his mid-50s, my number 1 advice is: When you're disagreeing with someone, no matter the relationship, always validate their point first, empathize with them second, and then, and only then, make your counter-argument. Never respond to an argument with a pushback before you've validated/empathized with them."
"If you're Machiavellian about life, you'll be more likely to get what you want from someone else if they feel respected by you. If you're not Machiavellian, it's just a nice thing to do."
stumark
The One...
"Have AT LEAST one friend you can have real conversations with about your feelings. Particularly if you're in your late teens or twenties you probably don't talk about that stuff with your mates but it makes the world of difference knowing you have someone to talk to about it, even if you don't have anything to tell them just yet."
FireyBrick
Maverick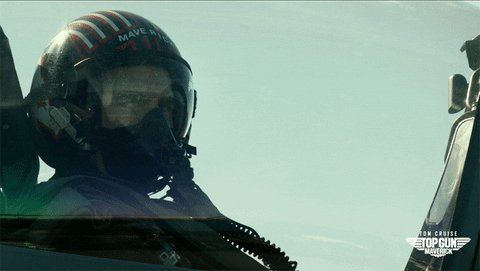 Top Gun Maverick Movie GIF by Top Gun
Giphy
"Never leave your wing man!"
coolbreezinOU812
Thanks Bros. This was all helpful.
Do you have other tips to share? Let us know in the comments below.
Keep reading...
Show less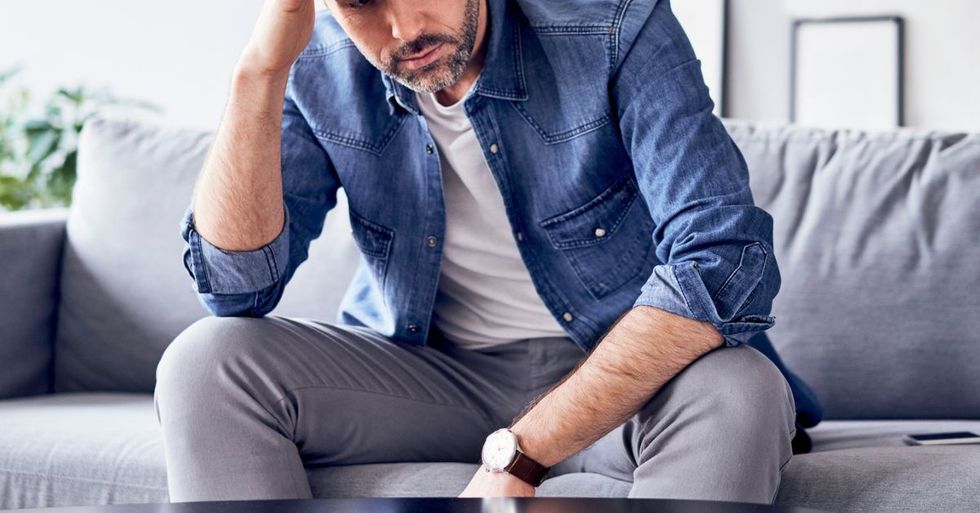 Ah the "friendzone"… It's difficult when your feelings are not returned, but some people demand a reason why then complain about the answer. And the whole "friend" thing doesn't seem to cut it. Case in point… Redditor No_Historian_5724 wanted to discuss her story for some feedback. So naturally she came to visit the "Am I […]
More
Happiness is one of those abstract and amorphous things that nobody can quite pinpoint, but everyone knows when they feel it.

It can be triggered by lots of things - a great meal, an old friend, your favorite episode of your favorite show...
Happy looks different for us all, but maybe that's why Reddit user MyForever_NameNow asked:
"What's the happiest you've ever felt?"
The same situation might make one person miserable while making another elated ... so let's see where Reddit finds their joy.
Time Traveling
"Once I was driving from Philly to Las Vegas. On one leg of the trip, I got a bit of a late start and I really wanted McDonalds breakfast (this was before they served it all day)."

"My clock said 10:22, and I was about 15 miles from the next exit, so I knew I would never make it. Then I crossed over a time zone and my clock changed."
- lump77777
"incredible"
- BennyJO_
"Not gonna lie, best story I've read in awhile. I'm now happy for you."
- McAvoy4Potus
"It's like the world willed you into having breakfast that morning , like the earth moved in order to give you what you needed … kind of epic"
- Avatorn01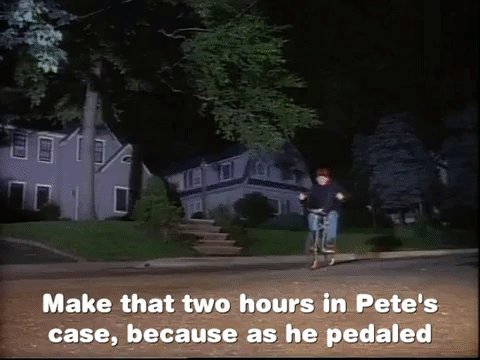 season 2 GIF
Giphy
A Poetic Mishap
"This might be weird but I keep thinking back to this and how I will never have this experience again: I was 13, nerdy, loved to draw, grew up rural. My Grandma lived close to a big city."
"Went to visit her in the Summer and then went to an Japanese culture fest in said city. I was overwhelmed by the experience. Bought two super sweet Neon Genisis Evangelion artbooks."
"When I went back to Grandma's place by train, I missed the stop and got off one stop later. It was quite late already, but a warm summer night. Next train back would come in 2hrs. These two hours, alone during a summer night with two artbooks at a tiny, rural train stop surrounded by trees and absolutely nobody else around were pure bliss. A weird feeling of peaceful, 'liminal' joy that I can't properly explain. Different happiness than love, etc."
"I haven't really told this story to many people because I know nobody would truly understand the feeling, and that would kinda ruin my memory."
- SkyPirateVyse
"That's dope. Sometimes we forget to just stop and really enjoy the moment"
- PalaSS9
Endless Young Love
"I remember being in 8th grade watching a movie at my girlfriends house and we were giggling and commentating on the movie the whole time and just remember thinking I would marry her someday."
"I'm now 29 and we still giggle and commentate on every movie just like we did when we were kids, but that "young love" feeling is a very happy feeling for the first time, I'm just so lucky to still have those feelings 15+ years later"
- Lets_Huff_Paint
"Ok, but seriously, my spouse and I are also several years into our honeymoon and it's quite nice."
- HugeMisfit
"Marriage goals."
- bjcm5891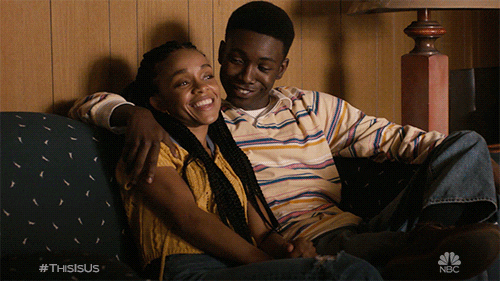 Happy Season 5 GIF by This Is Us
Giphy
It Was A Good Day
"Oh gosh"
"Most recently,"
"Trying to keep up with my dog and boyfriend as they ran along the beach chasing the dolphins that were in the water. I was laughing so hard I couldn't breathe. It was a sunny March day so nobody up and down for miles, just us. The bright blue sky and glimmer coming off the ocean - the salty mist while the waves crashed and the cold ocean at our feet."
"God I haven't ever felt so alive in my whole life. It was one of those moments where I wished I could have it burned into my memory. Like I could tuck it away and live in it forever."
"That was a good f*cking day."
- Paisleymypup
"That's so wholesome, it sounds like a scene right out of a movie"
- modestmandrakeman
"I feel happy reading this"
- Barcelona539
Mutual Crushes
"Me and my crush were hanging out one time, and all I could say was. "I like you… a lot." And she just smiled and said "Me too." Has to be the happiest day of my life so far."
- Mrcoolguy900
"I live near a popular district in Kansas City and I once bumped into a young man who'd just professed his love for someone, and he was so overjoyed I couldn't help but ask him what had happened."
"It made me really happy to see how happy he was."
- FearGunner
"Same thing happened to me, she told me she liked me and it took me about 3 minutes to fully process what she had said and how to respond. I ended up saying "same bro". Well we're together now but that was a pretty stupid response."
- Sir_Thiccness_69
" 'So far' I like your attitude"
- Homerpaintbucket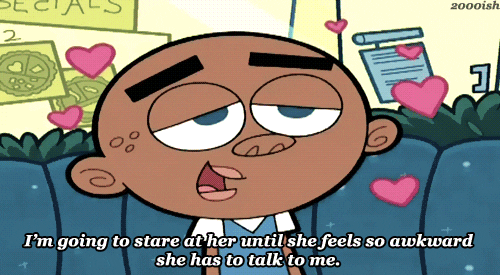 Crush Flirting GIF
Giphy
Sobriety
"now"
"5 years sober"
- Feels2old
"Mad respect, I'm very proud of you internet stranger!"
- therealfakechips
"I'm right behind you with 4 years. Congrats Feels great to be me again"
- m3x_aries
"Respect"
- MyForever_NameNow
That First Cry
"When my youngest was born, she really wanted out and my wife made it to the bathtub, and she came out with my help, she had the umbilical cord around her neck and I managed to get my finger under that and free her, that first cry made me so happy."
"She's eleven now and sitting on the couch right now eating chocolate and watching TV..."
- agent_fuzzyboots
"Kid's first cry was mine was well."
- vsmack
"Wow that's insane! Great job! When the umbilical cord wraps around the neck it's called a nucal. It can be pretty dangerous, especially in an emergency labor setting."
"I always thought I would never want to deliver a baby. And then we learned about emergency labor situations in the EMT course I took and I fell in love. Once again, great job! That must've been scary."
- boo_boo_technician
Being Present
"I was taking a walk in December last year when everything around me in my personal life was hell. A feeling of calm washed over me, and I started to look at how beautiful the sky was. I was crystalline in that perfect moment, and cried a few happy tears."
"I realized that being "present" is the only way to truly live... The past and the future are illusions and robbers of life. Ever since then I am extremely committed to finding beauty in every day things. I frequently feel very happy now, because I never run out of things to marvel at."
- cobraCL
"Dude I feel that. I lost my mom and several other family members in the last few years, went through a major breakup, had to move a bunch, plus all the COVID stress. I'm stressed a lot, mostly tired, but sometimes a moment washes over me and I'm just so grateful to be alive, looking at a sunset or a tree or the Christmas lights in my living room. Something about going through hell really makes you appreciate life."
- crunchypnwtrash
Vacay
"Grew up kind of poor, didn't go on my first vacation until I met the woman who'd become my wife. We went to Tennessee and got a cabin with a hot tub and some good muscadine wine."
"It was night time, gently thundering and raining, little bit of a mist coming in to the high rise porch we were on where the hot tub was, just relaxing, buzzing. To me it felt like the perfect setting, perfect feeling."
"Tied with that, she's the first person I saw the ocean with. Took over 6 hours to drive there, we unpacked, walked out to the ocean about knee deep, holding hands. The sound of the waves and the seagulls. The look of happiness on her face as she stared out."
- IROBotNeverDies
​Frogging Around
"My ex, who loves frogs to death, asked me to go frogging with her early unto our relationship, not to kill them, just to catch and identify them. Its one of my happiest memories and without a doubt the most attracted I've ever been to someone."
"Its actually when I started to realize how strong and how smart of a person she was which combined with everything else made be fall head over heels."
- SplitttySplat
"Thats awesome man. I'd be happy to have had a unique experience like that too. No dinner and a movie, Frogging!"
- EmseMCE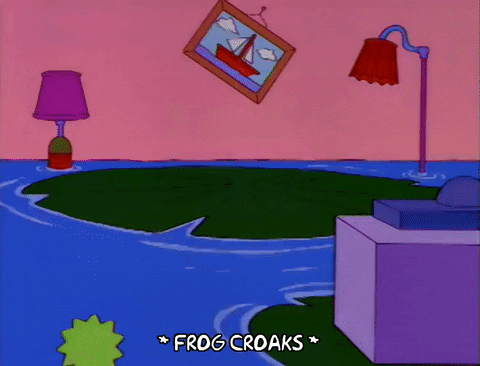 homer simpson frogs GIF
Giphy
Y'all ... that got unexpectedly emotional, didn't it?
Turns out that for most of us, the thing that makes us happiest is one another.
Humans are adorable sometimes.
Keep reading...
Show less
There is nothing more frustrating than the things we cannot say, but desperately want to.
Sometimes, we might find ourselves in situations where we are positively desperate to speak up, but for whatever reason can't.
Even though we know deep down, that people will be better off, or things might run more smoothly if we said something.
Redditor MCKlassik was curious to hear the things that people would benefit from hearing, but will likely never be told, leading them to ask:
"What is something most people need to hear but no one has the guts to tell people?"

Think twice before having children
"Some people aren't fit to be parents."- Busy_Quail1725
"A baby will not save your failing relationship."
"Some parents do not love their children."- Optimal-Green9561
When they blame their ex for the break up.

"Sometimes, it is you and not them."- Ok_String_6735
Don't let the smile fool you

"Just because someone is smiling does not mean that they are happy."
"Smiling is also a sign of nervousness or discomfort."- redge9987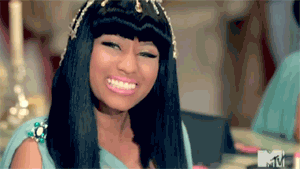 not feeling it nicki minaj GIF
Giphy
Don't always let you feelings guide you

"Your feelings are important, but they can also lead you astray."
"Listen to them, but question them as well to see where you might be wrong."- PapiSurane
No one likes a know it all
"Not everyone needs to hear your opinion on everything."
"It's ok to have an unexpressed thought."
"Yes, I am aware of the irony expressing this thought."- Futurenazgul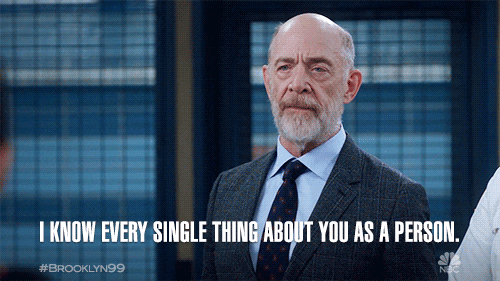 Know It All Nbc GIF by Brooklyn Nine-Nine
Giphy
Enough with the self pity
"Who you are is not who you are doomed to be."- Smart_Walk8237
When they're one egg short of a dozen
"You need to develop critical thinking and reasoning skills."- balaclavaloungeparty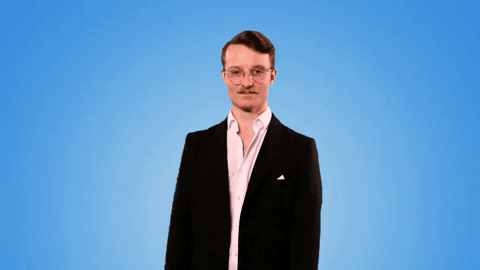 logic andykassier GIF
Giphy
When their scent precedes them.

"You should take a shower."- SatanOnLSD
In some cases, it might be worse not to say something, especially if it might actually help their situation.
But when that isn't the case, it's probably best to suck up our pride, and keep our big mouths shut.
Want to "know" more?
Sign up for the Knowable newsletter here.
Never miss another big, odd, funny, or heartbreaking moment again.
Keep reading...
Show less
We all have different pain tolerances. One individual's joy is another's joint and back pain. Depends on the threshold, and what we're willing to accept and put up with. Once that level is hit, it becomes a hell you can't escape from.
And the worst part? That pain might come and go, a wave ebbing against you, pushing you.
Some solace you can take is you're not alone in feeling pain.
*The following article contains discussion of sexual assault.
Reddit user, Jeremykyb, wanted to know when it's just the absolute pits when they asked:
"what is the worst feeling?"
It feels bad, but to reach the end, we have to start.
It Only Goes Downhill From Here
"My first thought was wet socks, but the answers here are way worse."
triton2toro
Unable To Find That Connection
"Trying hard to make friends but failing , honestly nothing worse than talking to yourself in a group of people ."
living_sunshine
"this hit me harder than most other things here, I've spent my entire life just trying to find someone or some people to hang out with but I'm just the awkward outcast all the time. I have no one to be with physically."
Fluffyturtle225
When It's Actually 0/100
"I know relationships are never 50/50 but loving someone more than they love you after spending years with them. Finding out from your friends that your significant other is sleeping around hurts bad when its 100% unexpected. The heart sinks straight down to your feet and the mind goes down a rabbit hole of thoughts and emotions on why you weren't good enough."
whosyodaddy328
Knowing It's Going To End
"For me personally, it was coming to the conclusion that this really great friend I had throughout high school was slipping away from me. It wasn't as if they'd changed or anything, they were still that great person I knew. It was just that we went from talking to each other all the time to waving, and now to just not really talking anymore. I know that as I'm finishing up my last year and as I move on with life, most of the people I've met through high school will be a distant memory, but right now it's just the worst feeling when you know a friendship that you really valued and tried to make work, in the end, just didn't."
billy20115
Being The Only One Not In Love
"The worst feeling that I have ever felt happened in 6th grade. My whole lunch table ( except for me ) was dating somebody and had the whole school liking them. I was just sitting at the corner of the lunch table, eating my food watching them talk to their gfs and everyone else who liked them meanwhile they would brag to me about it every time they left."
"That's not the worst feeling tho. The worst part is how they would degrade me and make me feel like I'm not a human being so much even after making fun of me for not having a gf. They would always call me fat and make fun of me for being black which I can't control, and then when I lashed out at them they always said I had anger issues. I always struggled with finding my place in the community considering I'm one of the only black kids in a white dominated school and area, and they just made me feel like an outcast. I still have no gf and I still get made fun of for something I cannot control. That is the worst feeling to me."
IlyVox
Hiding Who You Really Are
"Being forced to act different around other people cause you know they would react negatively to who you are(as an example, my parents are extreme right wingers who are very racist and homophobic so I just have to act like I'm the same)
"Despacitoian
Is the pain within you? Or is the pain happening to someone else and you're unable to do anything to stop it?
Is that pain equal?
Not Trying To Be A Creep, But It's Too late
"Making a girl uncomfortable by accident."
New-Inspector7070
Good-Bye To Family

"A few years ago I euthanized an elderly woman's elderly cat. She'd lost her only daughter to cancer and her husband the month before."
"I asked if there was anything I could do for her. She looked down at her cat in her arms, started to cry, and between sobs said "I just want my family back.""
"If you find something worse than sitting there powerless as an old woman's heart breaks over the sudden and permanent loss of all of her loved ones, you have my profound sympathy. Because that was awful."
TankVet
Can't Quite Kick The Habit
"Watching someone you care about mess up their life. All you can do is watch"
just-existing-here
"I tried so hard to help my younger brother with his alcoholism and I couldn't. It was a feeling of dread, desperation, hope (he was good at saying the right thing). It's hard to watch."
longwalktoday
When It's Your Job And You Still Feel Like You're Not Doing Enough
"People crying to you for crisis help and being unable to help them."
"I work in a place where I get 60-100 calls a day of people in crisis (mostly homelessness) desperate for someone to help or point them in the direction of help. I often get blamed for their problems despite my job just being to answer the phones and having nothing to do with their matters whatsoever. I legally cannot assist with their problem but I can listen."
"I used to be homeless so I actually understand what it's like to be in their position."
"I hope one day I can be in a position where I can make a difference in these people's lives, and hopefully, save them"
OkConsideration1111
How Would You Turn It Around?
"Losing hope. Specifically the hope that things will get better."
brushpickerjoe
"The feeling of a full blown depression. When all the hope and happiness you used to feel suddenly disappear and every thought about your future turns into despair. The feeling that it will never end and that you will never feel happiness again. There is no way out and nothing will ever change for the better again."
"But after an infinitely long time, there eventually comes a moment where your mind becomes clear and for the first time in forever, you remember why live is worth living. That moment was the happiest of my life."
Latron23
Some People Don't Deserve To Have Kids
"How about a parent telling you they don't love you?"
"When I was 12 my father got another woman pregnant, so decided to divorce my mother for other woman. On his last day coming by the house ever, he came into my room to say goodbye and as he was leaving he told me, in pretty much these exact words, "I want you to know that I don't love you anymore and I am going to start a new family now. You probably won't ever see me again." He then walked out of my room. I ran out of my room screaming and crying holding on to my dad's leg begging him not to leave as he dragged me down the hall, my mother screaming/crying, to have him basically shake me off, curse, and bolt out the door. Next time I saw him I was 17."
"It was a pretty messed up thing and it REALLY hurt me as a kid."
GeneticsGuy
Doing What You Can To Protect Your Loved Ones
"Knowing that I can't take the pain away from my daughter from being betrayed and sexually abused at age 4. Six years to get justice and he's out in less than a year. All I can do is keep her safe, make sure she knows speaking up was right and that it wasn't her fault, and to make sure she knows her parents love her."
Signal_Host307
Nothing Can Compare
"The grief from the death of a loved. Lost the love of my life after her 5 year battle with Ovarian cancer. We were happily married 31 years. It was like someone had cut open my chest and ripped my heart out."
renewed_artist
"Semi-related: seeing the decline of a loved one. In my case, it would be my parents."
"I can't speak for anyone else but for me this is the single most depressing thing in life."
"Your parents are never old until they suddenly are. They fall down and get injured. They don't have the energy to go up the stairs in their own home. They can't cook your favorite dish on your birthday."
"Suddenly it hits you; they're elderly and you've been treating them like they're still the dark-haired workhorses from your childhood. You finally take a moment to think back and you see the signs of their deteriorating health. A stumble here. A fainting spell there. A cut or bruise that takes forever to heal. But it was no big deal because your parents have always been strong. They've never slowed down for anything."
"You look across the table at the suddenly frail woman sitting in front of you, squinting at her crossword puzzle and realize that you don't know how much more time you'll have together. It's then that you truly gain an appreciation for all your parents have done for you and what they will continue to do for you."
"You resolve to return the favor in what little time remains, not knowing that just by breathing you'd paid that debt long ago."
Denster1
A Feeling Without Compare
"Watching your own child die in your arms."
Bout3Fidy
"This is unfortunately the correct answer. I hope, and I mean this in the nicest way, that all the parents out there die before their children. Nobody should have to bury their child."
BingusBeerus
"There is literally a separate classification of grief that is mainly experienced by parents who watched their own children die, it's classified as "complex grief." I watched my 10 year old sister pass from a brainstem tumor with each parent holding a hand. It is still the most unbearable grief I've ever known, which makes the realization that my grief will never hold a candle to my parents' almost impossible to wrap my head around."
"If you watched one of your children pass before your eyes, know that you have countless people's condolences and respect in equal measure."
Ellislsland
Maybe now is the time to send that text or return that call? Could be worth it.
If you or someone you know experienced sexual assault, help is out there. You can reach the RAINN National Sexual Assault Hotline by calling 1-800-656-4673, use their Live Chat tool: https://www.rainn.org/get-help, or visit the National Sexual Violence Resource Center's website.
In Canada, help is available through the Ending Violence Association of Canada website.
International resources can be found through the Rape Crisis Network Europe
website
.
Keep reading...
Show less